The hardest part about going vegan? Definitely the beginning! But once you've got your repertoire of go-to-recipes, it's a (vegan) piece of cake. These are my favorite easy recipes for beginners!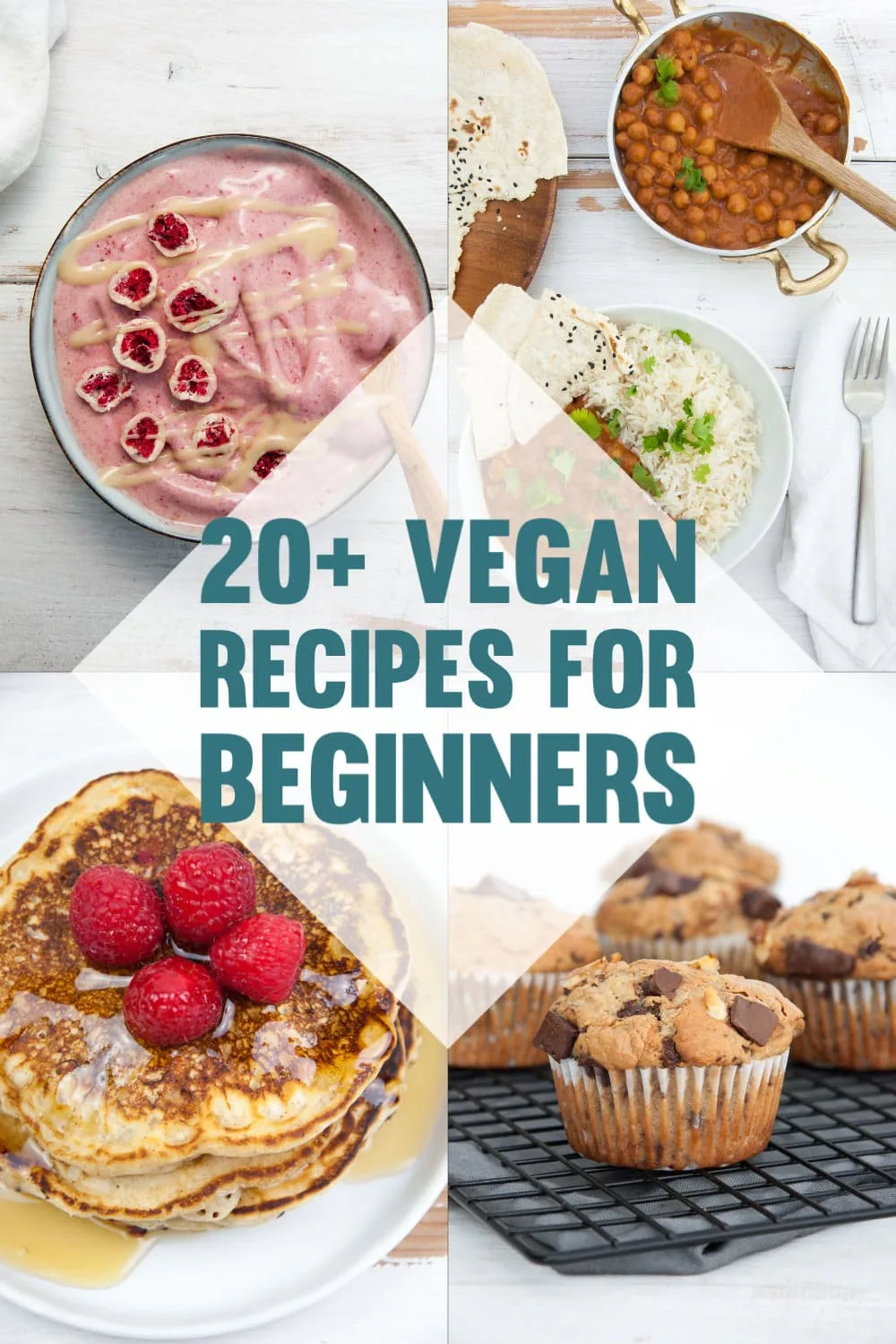 Hello, 2022! Hello, Veganuary!
Whenever you adopt a new diet or lifestyle change, the first days, weeks, months are the hardest! But I want to make things easy (or at least easier) for you and I've included my favorite easy vegan recipes for beginners in this round-up! These recipes have helped me a lot in my transition phase!
Here's an overview:
Breakfast (savory like tofu scramble and sweet classics like pancakes and overnight oats)
Lunch/Dinner (lots of pasta (because quick!!), curry, tacos & wraps)
Snacks (hummus and crackers are life!)
Bread (A basic white bread loaf and crispy flatbread)
Milk (almond and hazelnut milk are my favorites for coffee)
Sauces, Dips & Toppings (garlic sunflower seed dressing, 3-ingredient caramel sauce, oooey-gooey nooch cheese..)
Dessert (muffins, chocolate chip cookies, and ice cream – the holy grail of desserts?)
Vegan Breakfast Recipes
Quick & Easy Lunch & Dinner Ideas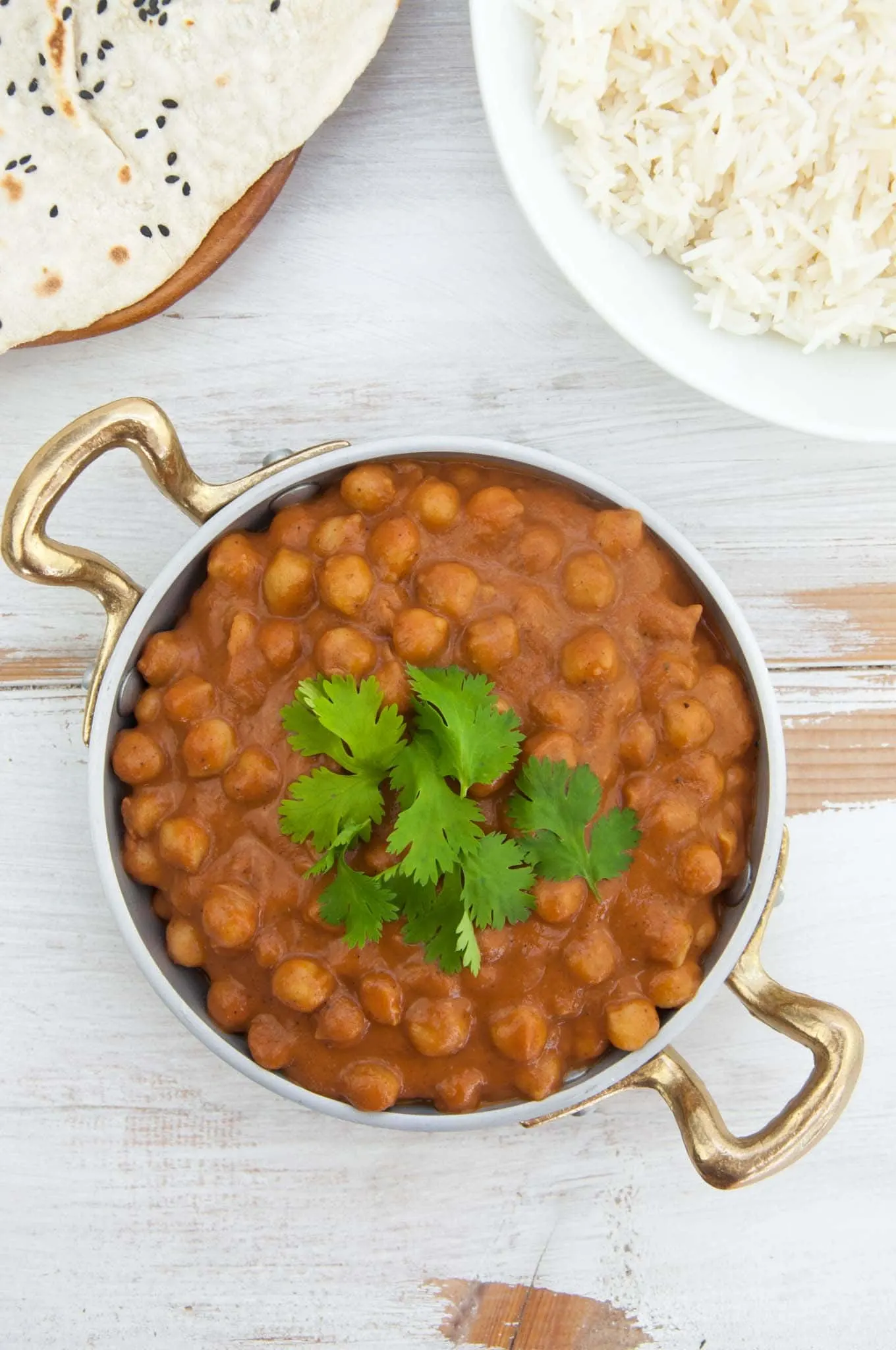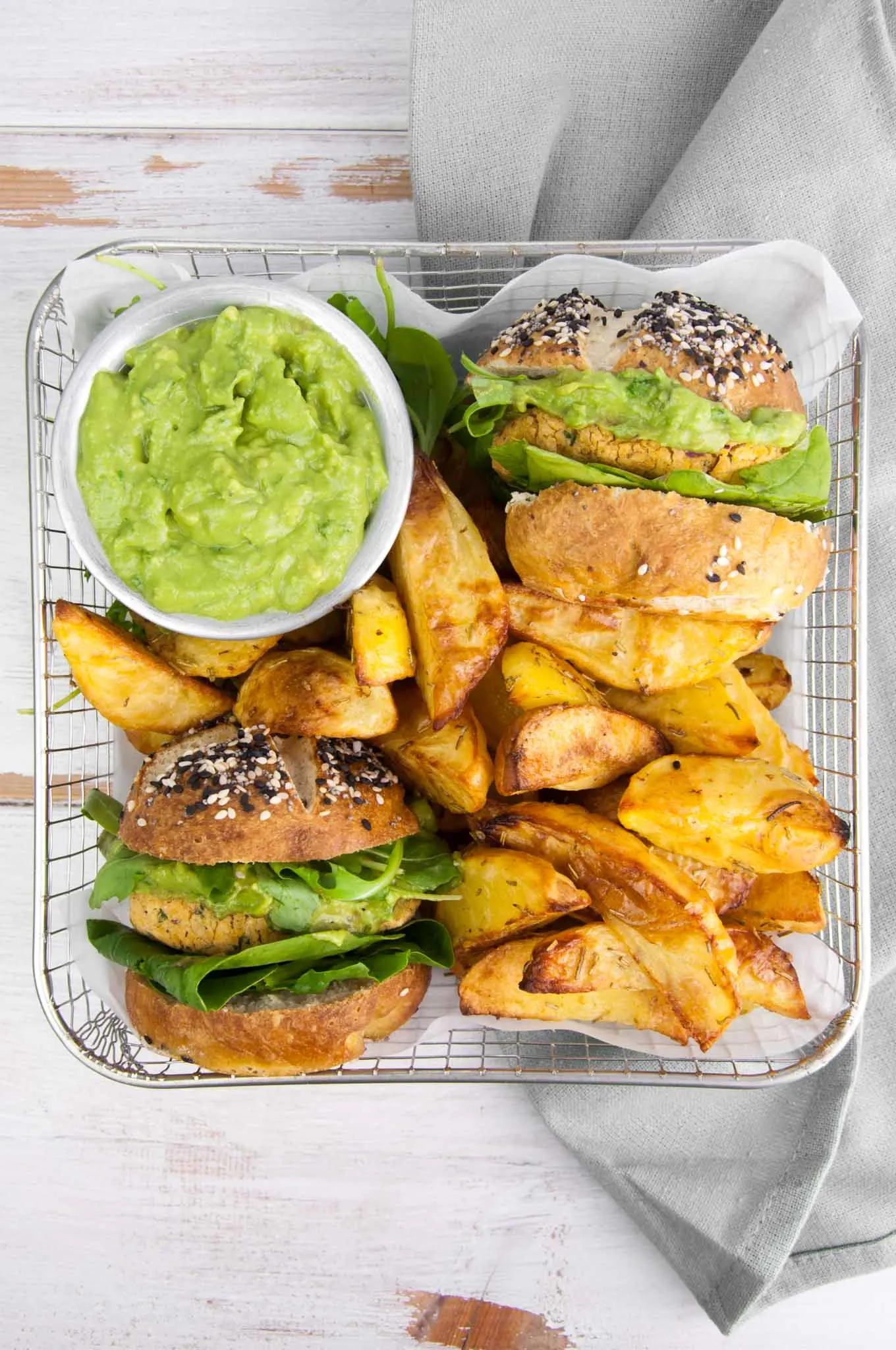 Vegan Snack Recipes
Vegan Bread Recipes
Plant-Based Milk Recipe
Sauces, Dips & Toppings
Sweets and Desserts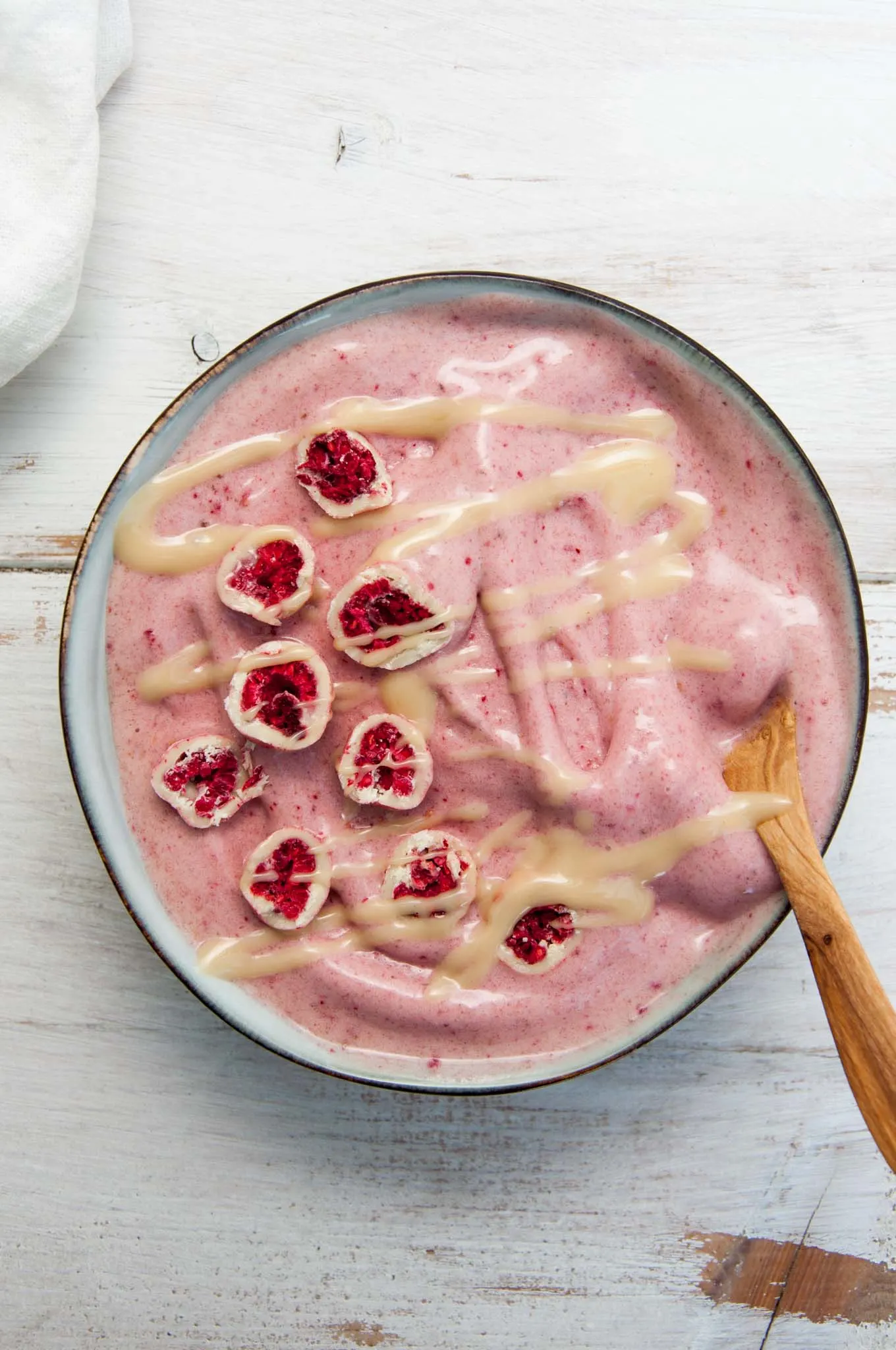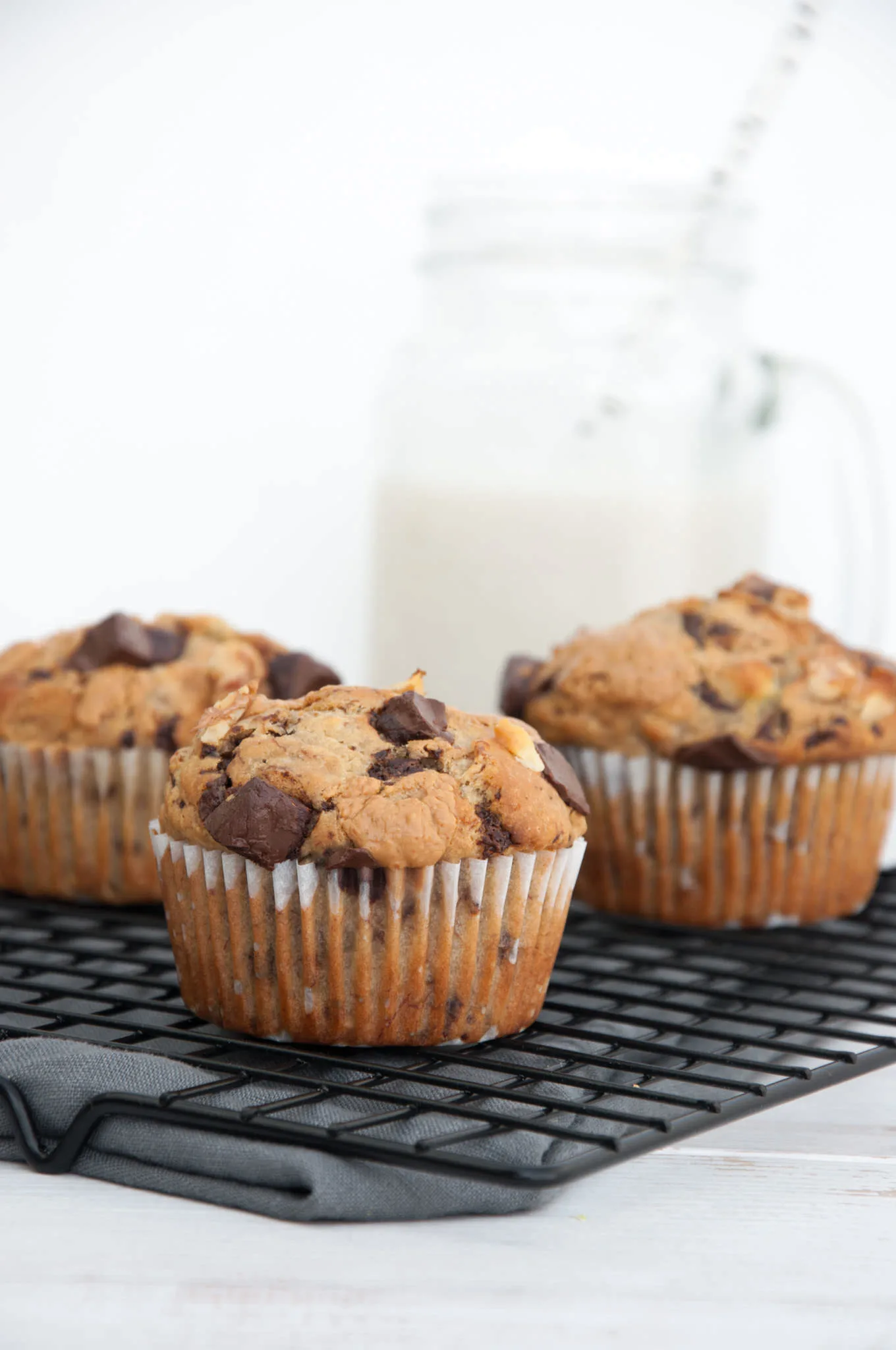 Don't forget to bookmark or pin this page, so you'll always have the recipes handy when you need them.
Let me know in the comments below, what are your favorite easy vegan recipes for beginners?
---
The Beginner's Guide To Everyday Vegan Cooking
---