Craving Cheese? In this post, you'll find recipes for vegan cheese sauce, mozzarella, parmesan, feta, cream cheese, and lots of cheesy dishes!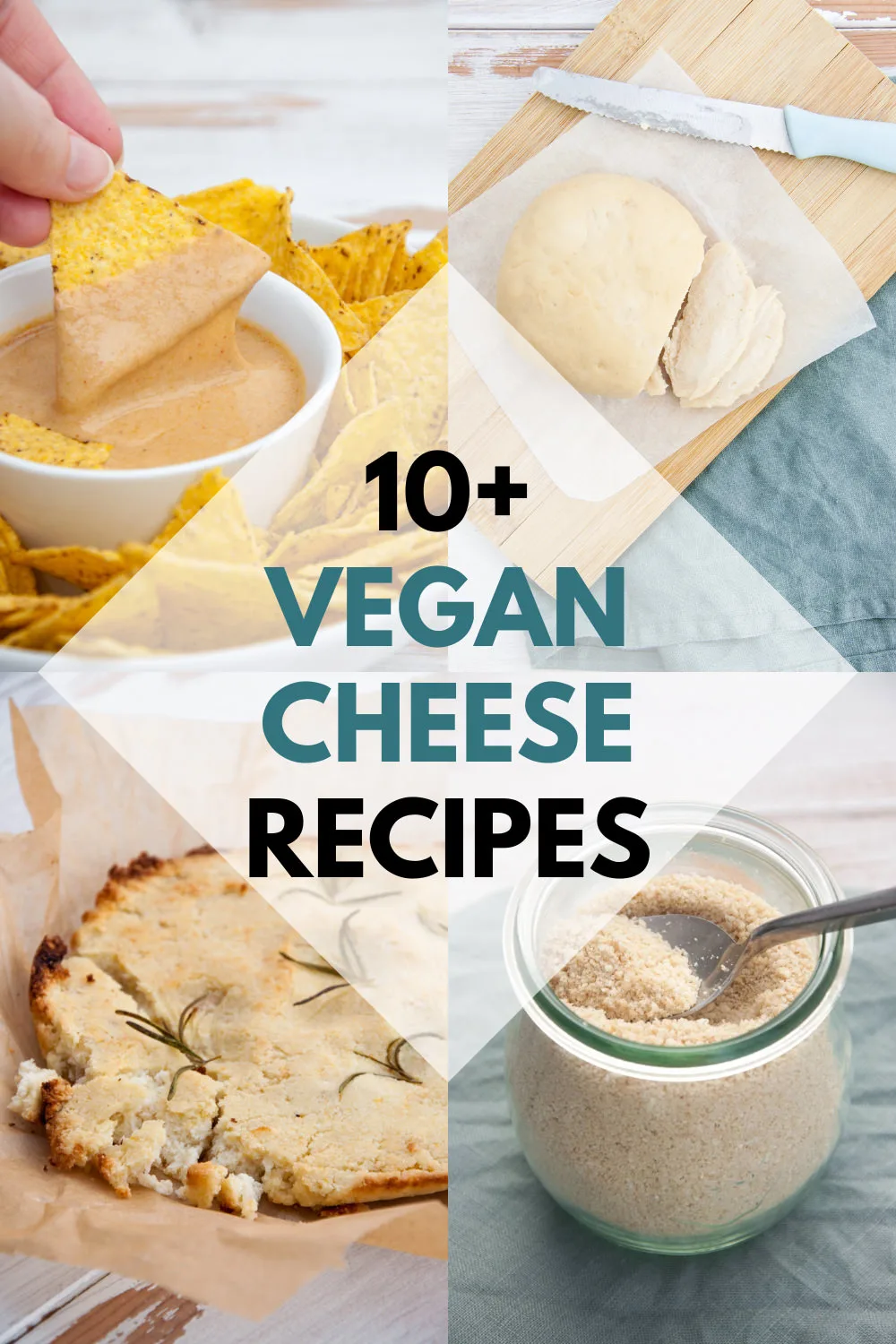 "I could never go vegan, I love cheese too much."

Me and almost everyone else before going vegan.
It's kind of funny, when I went vegan in 2012 there were NO vegan cheese options in the supermarkets. I had to make my own vegan cheese sauce with nutritional yeast, which was mind-blowing for that time.
Now, we are so spoiled with all the vegan cheese (feta, camembert, cheese slices for sandwiches, cheesy spreads, parmesan, grated cheese for pizza or lasagna, you name it…), and they do (for the most part) taste so much better than the early products.
So, while I love trying out ALL the vegan products, I also enjoy making my own kinds of cheeses.
There are a couple of reasons why you also should venture into making your own vegan cheeses:
it's fun and satisfying!
it's creative and you can add your own spins (cream cheese is nice, but have you tried adding olives and sun-dried tomatoes? You could also color every cheese pink by adding a splash of beet juice)
homemade cheeses and much healthier than store-bought products (which are mostly based on oils)
you are in charge of the ingredients, so you can know exactly what's in your cheese
it's much cheaper (even though homemade cheese recipes often use nuts, but it's still so much cheaper to make your own)
So in this blog post, I want to share with you my favorite vegan cheese recipes and cheesy dishes.
Vegan Cheese Recipes
Nooch Cheese Sauce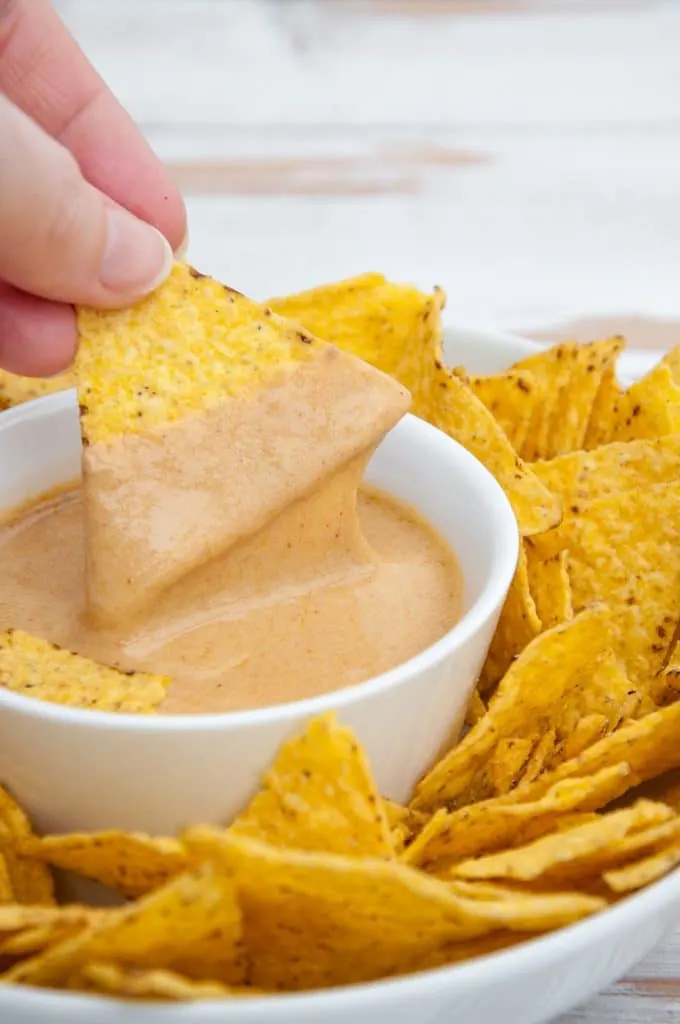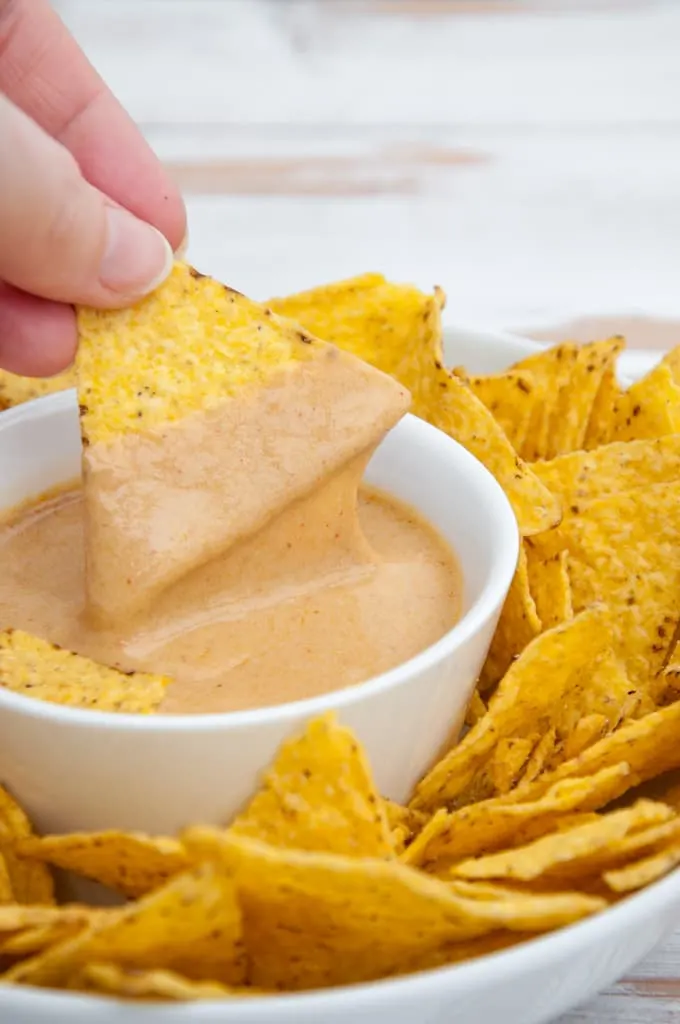 Easy and quick homemade vegan Cheese Sauce. Try this Nooch Cheese Sauce with Nutritional Yeast Flakes. Perfect for Lasagne or Mac & Cheese.
Get the recipe
Cashew Mozzarella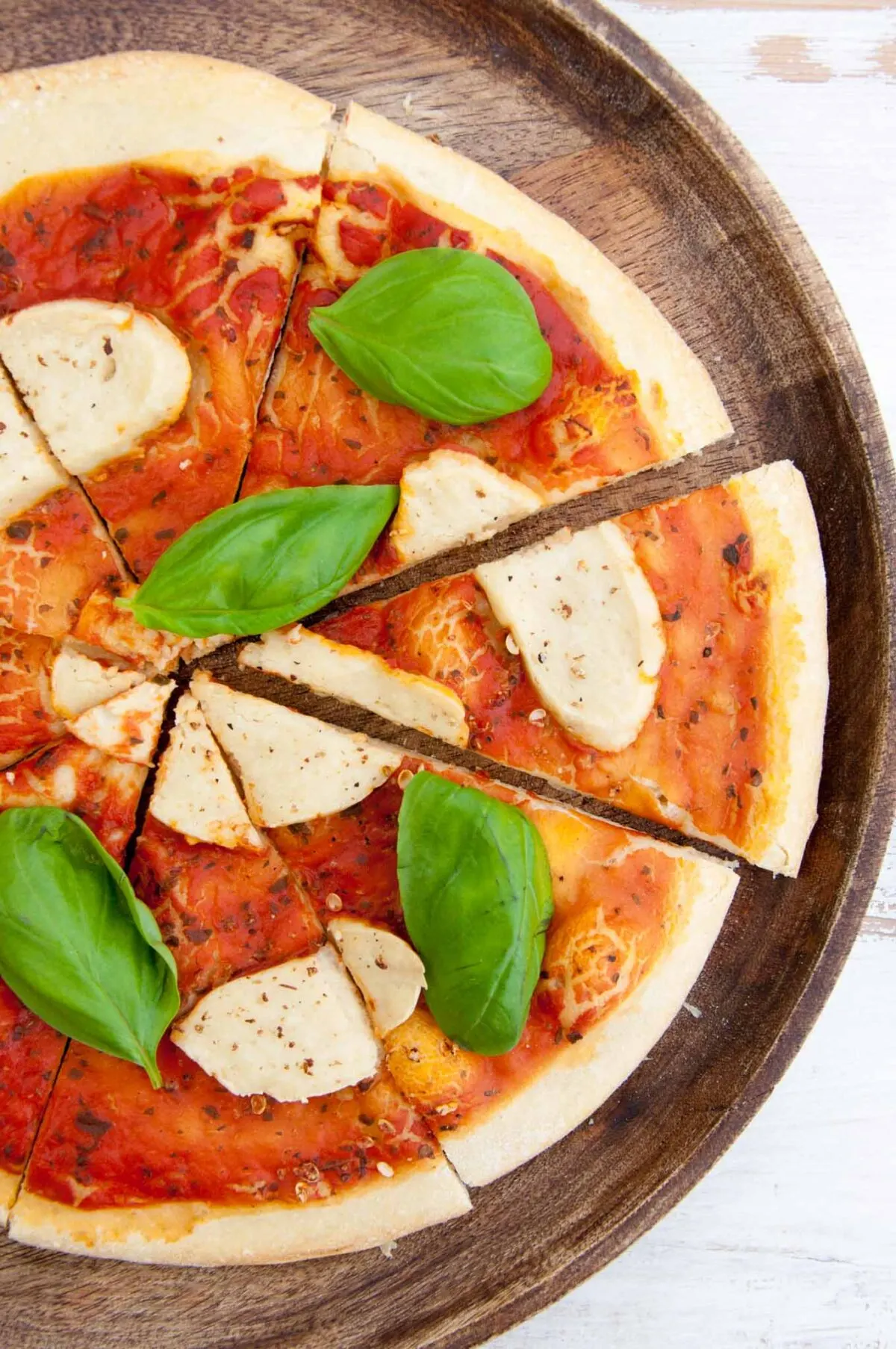 Easy recipe for a vegan Mozzarella Cheese made out of cashews. You'll only need 7 ingredients! It's perfect for pizza, quesadillas, or grilled cheese sandwiches!
Get the recipe
Vegan Cashew Parmesan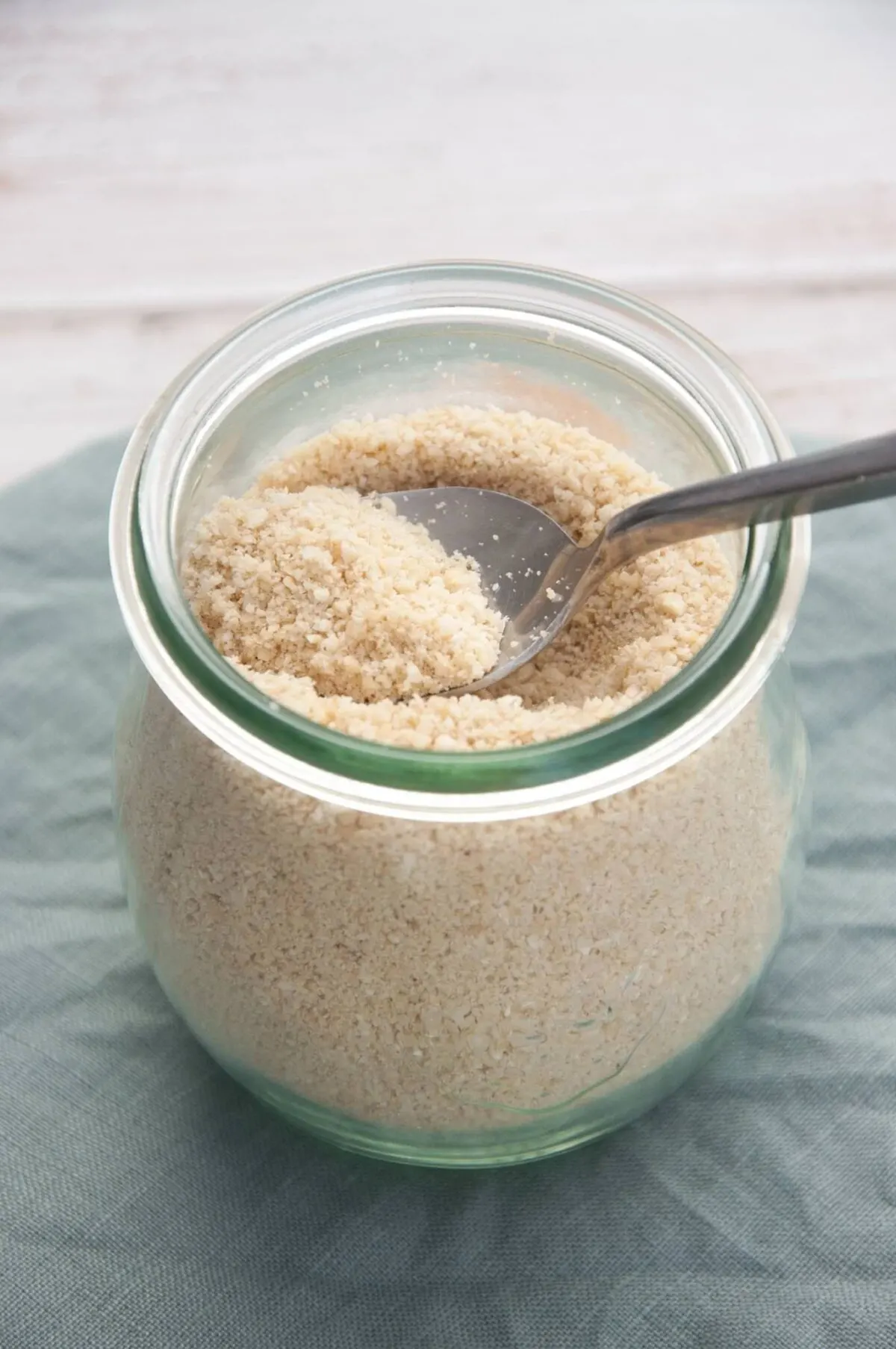 Vegan Parmesan is one of the super-easy-to-make homemade staples. You'll only need three ingredients! Make some vegan Parmesan now because it's perfect for pasta, pizza, risotto and so much more! It keeps for a long time.
Get the recipe
Baked Almond Feta with Rosemary
Recipe for a vegan Baked Almond Feta with Rosemary. Made with the leftover almond pulp from making almond milk! Perfect to crumble over pasta, lasagna, or risotto!
Get the recipe
Almond Cream Cheese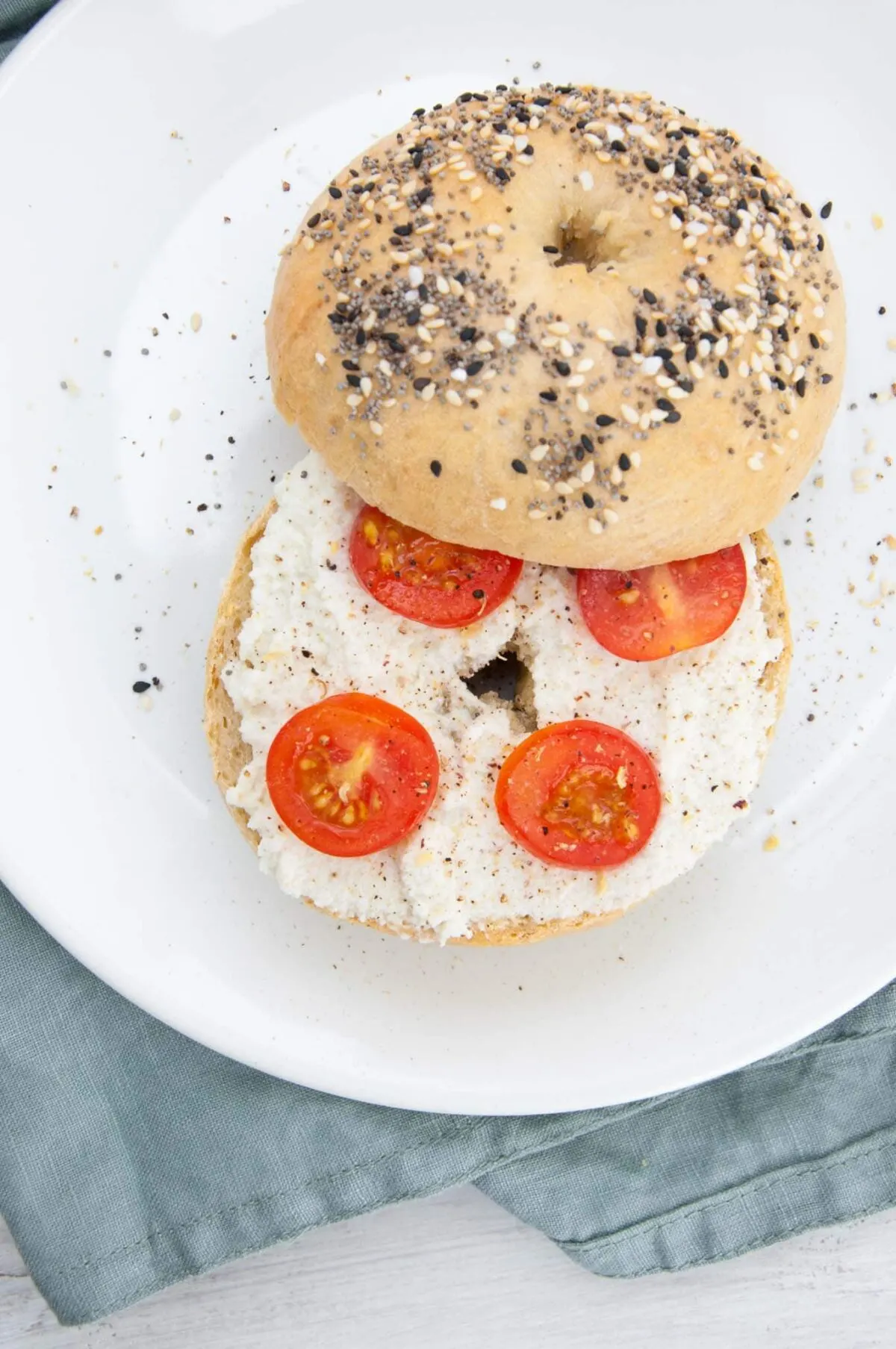 Easy Almond Cream Cheese made with only 4 ingredients! This basic version is highly versatile – add chives, sun-dried tomatoes or herbs for variations. It's the perfect spreads for bagels.
Vegan Cheesy Dishes
Vegan Grilled Cheese Naanwich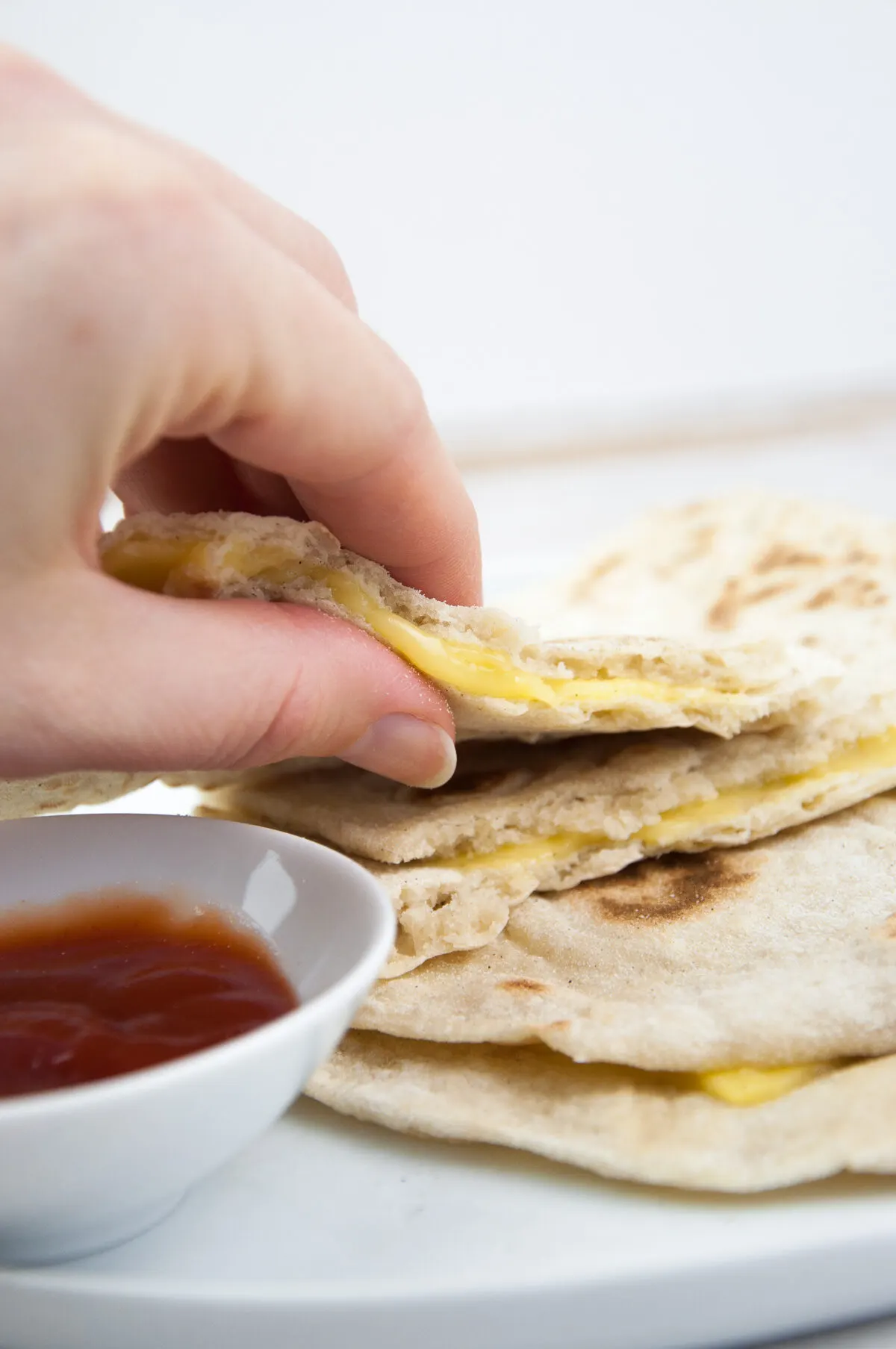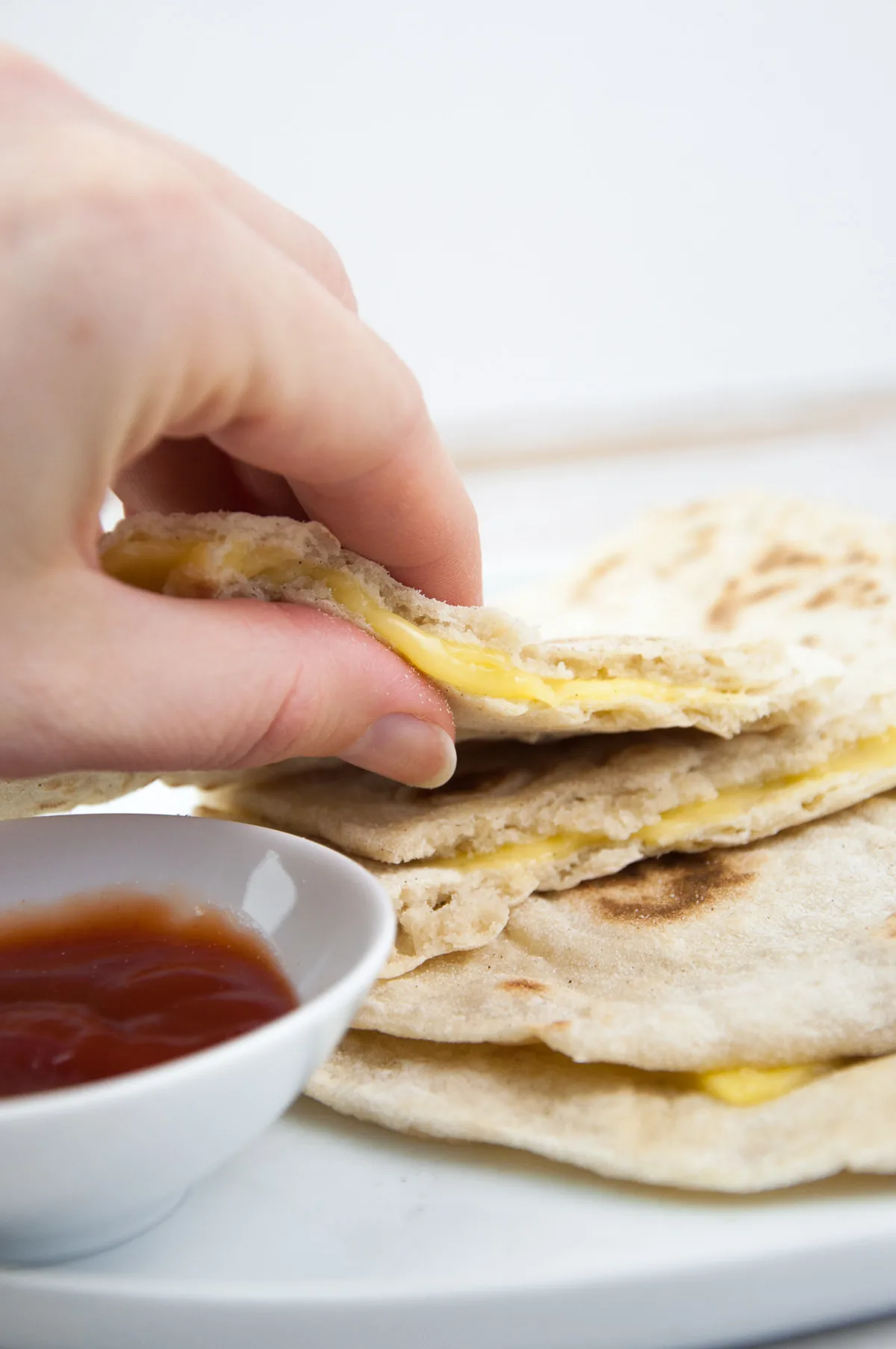 The best out of two worlds: Naan + Grilled Cheese = Grilled Cheese Naanwich! It's perfect as a breakfast or snack! Serve it with tomato soup or dip it in ketchup.
Get the recipe
Vegan Lasagna with Nooch Cheese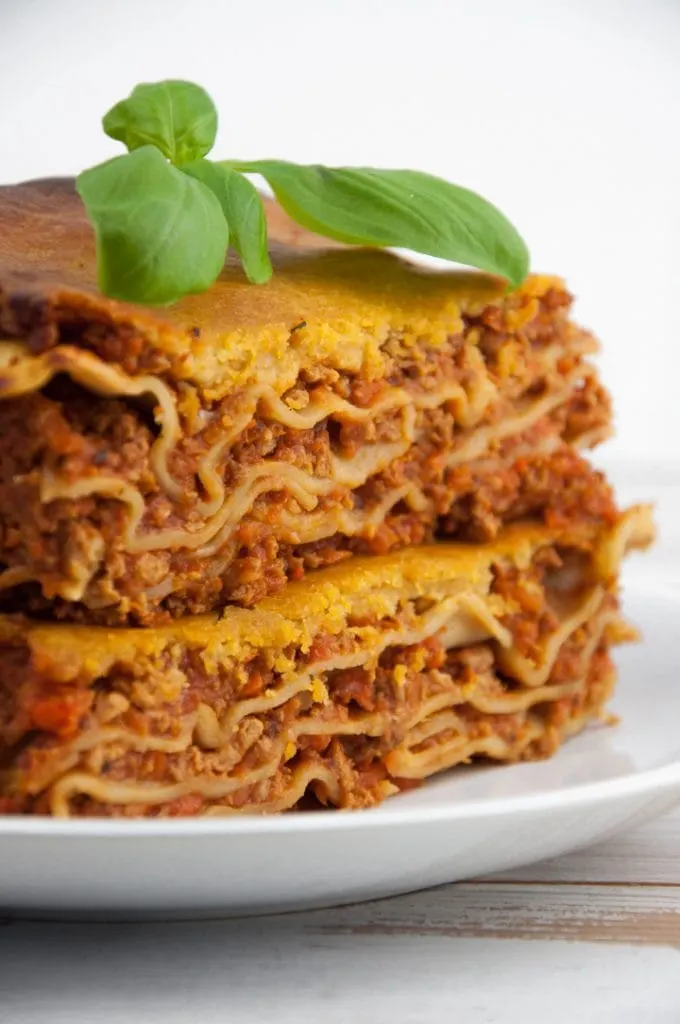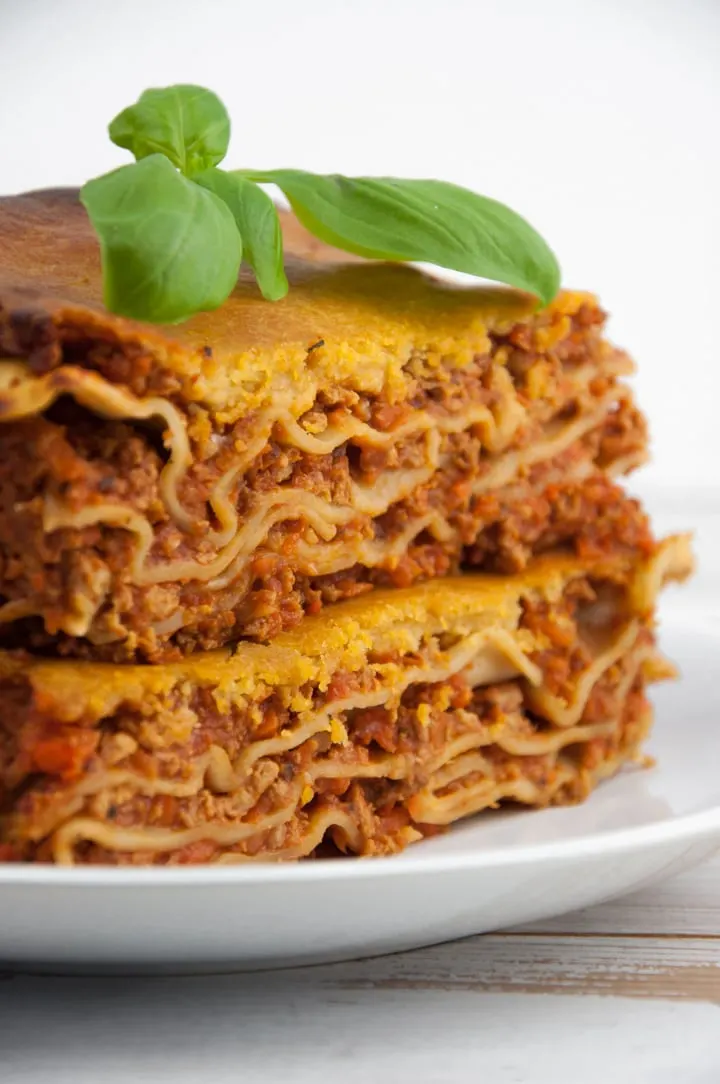 This very "meaty" tasting vegan Lasagna with homemade nooch cheese contains soy granule. The vegan cheese sauce is made with Nutritional Yeast Flakes. So yummy! No one will notice this lasagna is vegan.
Get the recipe
Cheesy Vegan Meatball Sub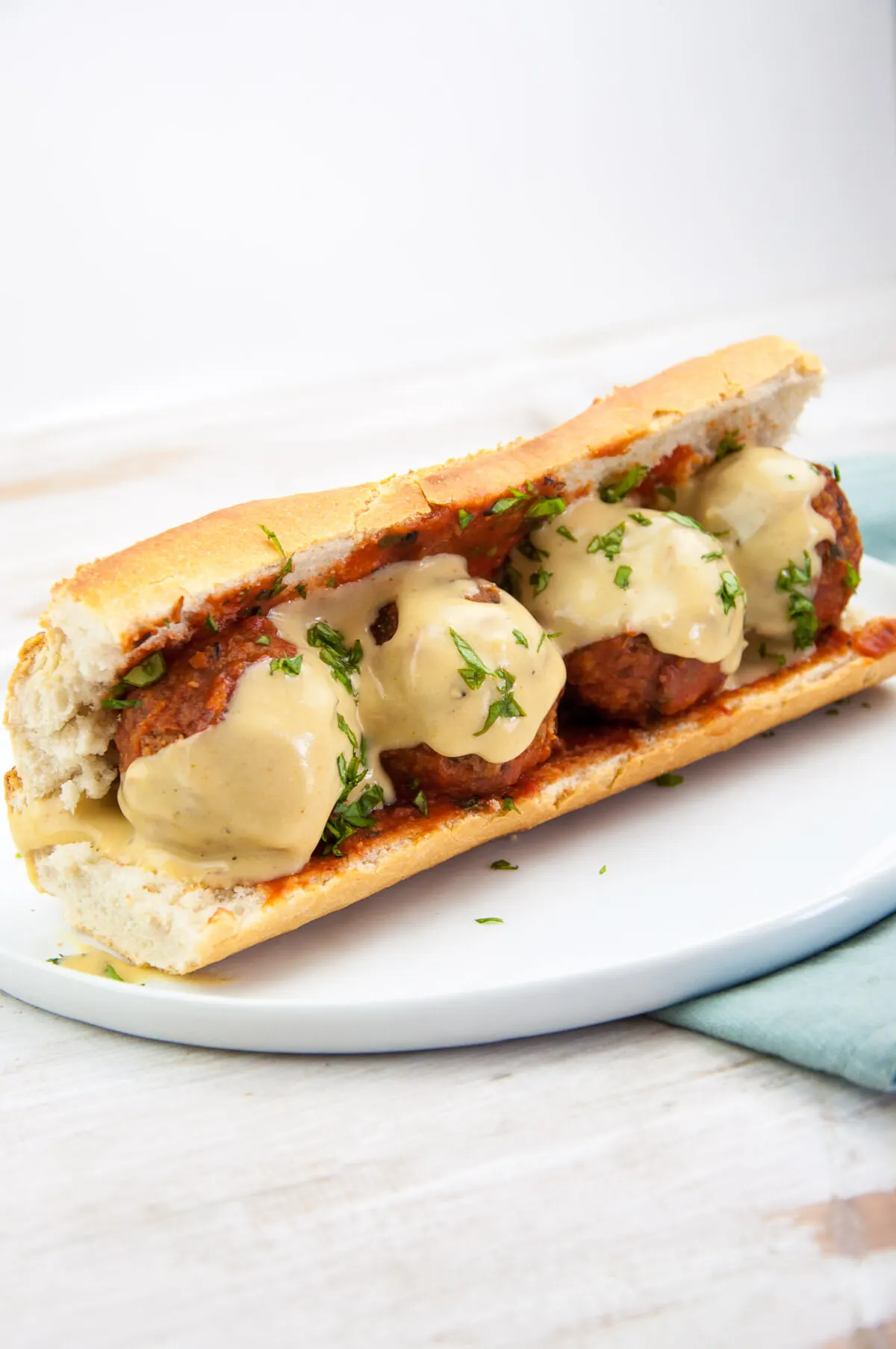 How to make a meatball sandwich even more awesome? Add cheese! But you don't need meat or dairy for it. The entire sandwich is plant-based and for that, we're making meatballs and the cheese sauce from scratch.
Get the recipe
Cheesy Spaetzle (vegan, egg-free)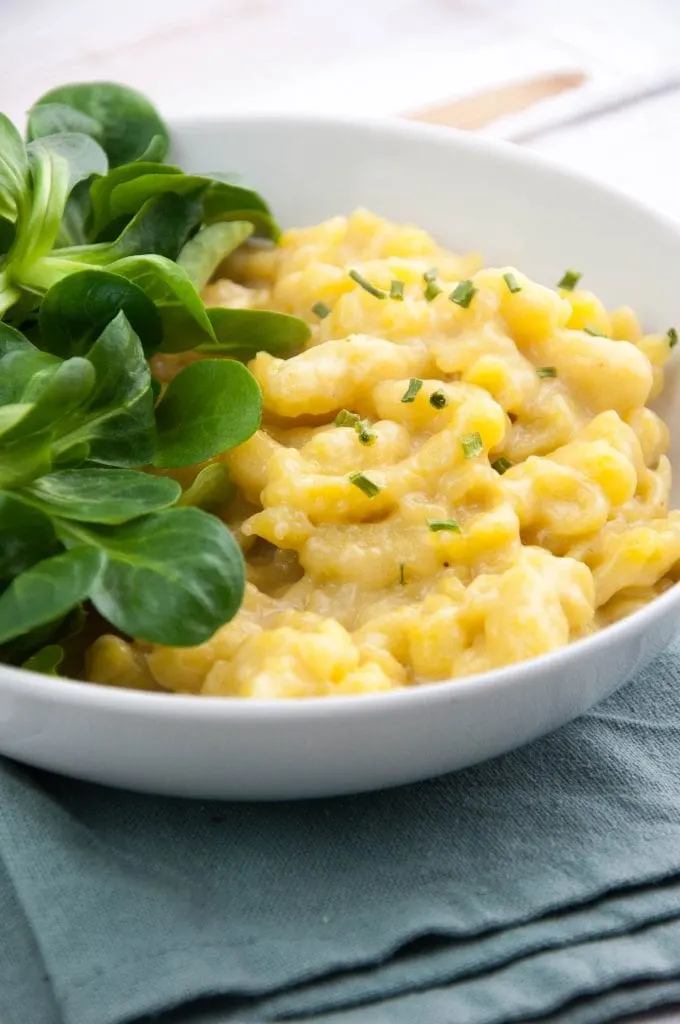 You don't need lots of eggs to make delicious spaetzle. Try these egg-free, vegan spaetzle and your mind will be blown. Using a spaetzle maker is advised.
Get the recipe
Mediterranean Pasta with Almond Feta (vegan)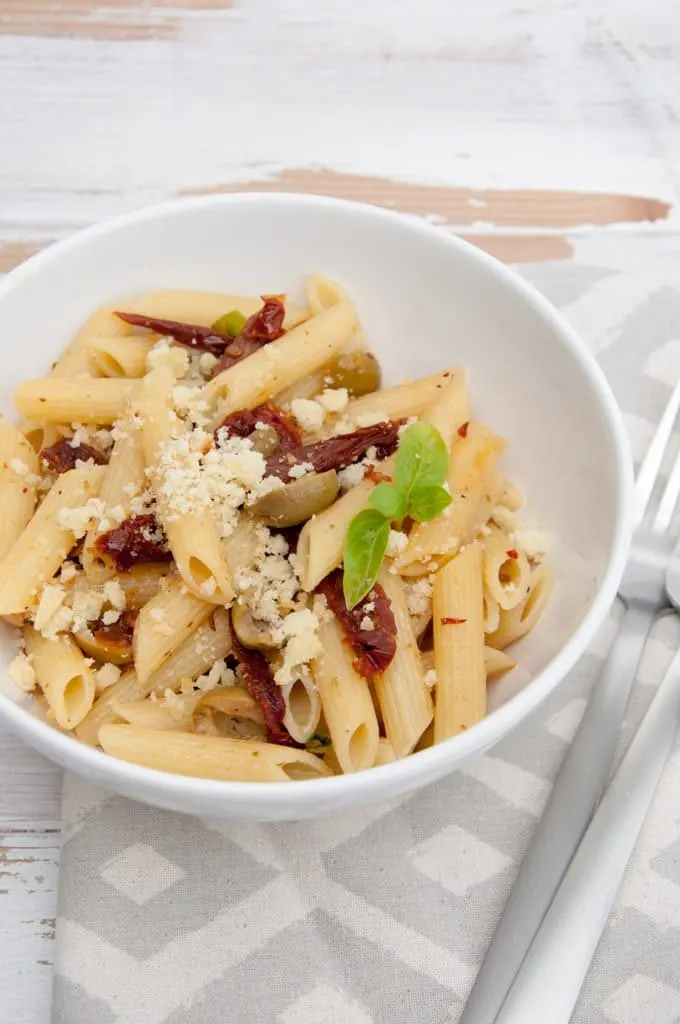 This simple Mediterranean Pasta Dish with Almond Feta comes together in just a couple of minutes. Sun-dried tomatoes, green olives, fresh herbs, and the homemade Almond Feta bring a Mediterranean flair to your pasta dish!
Get the recipe
Vegan Cheese Pizza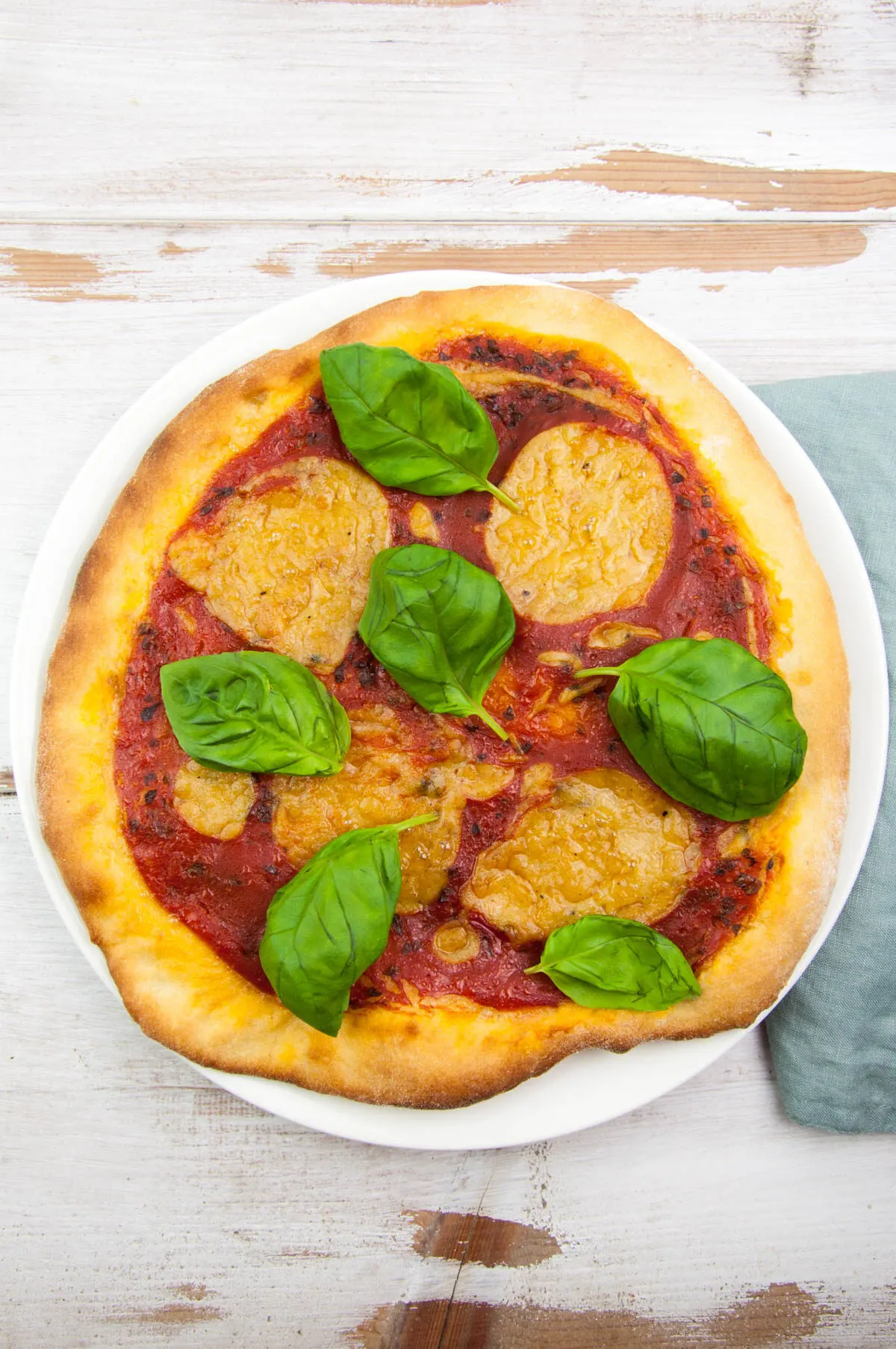 Are you craving a cheesy pizza but all the store-bought vegan cheeses aren't any good? The simple solution: Make your own vegan cheese! It's really easy! Add your favorite toppings to this Vegan Cheese Pizza!
Get the recipe
Vegan Philly Cheesesteak Sandwiches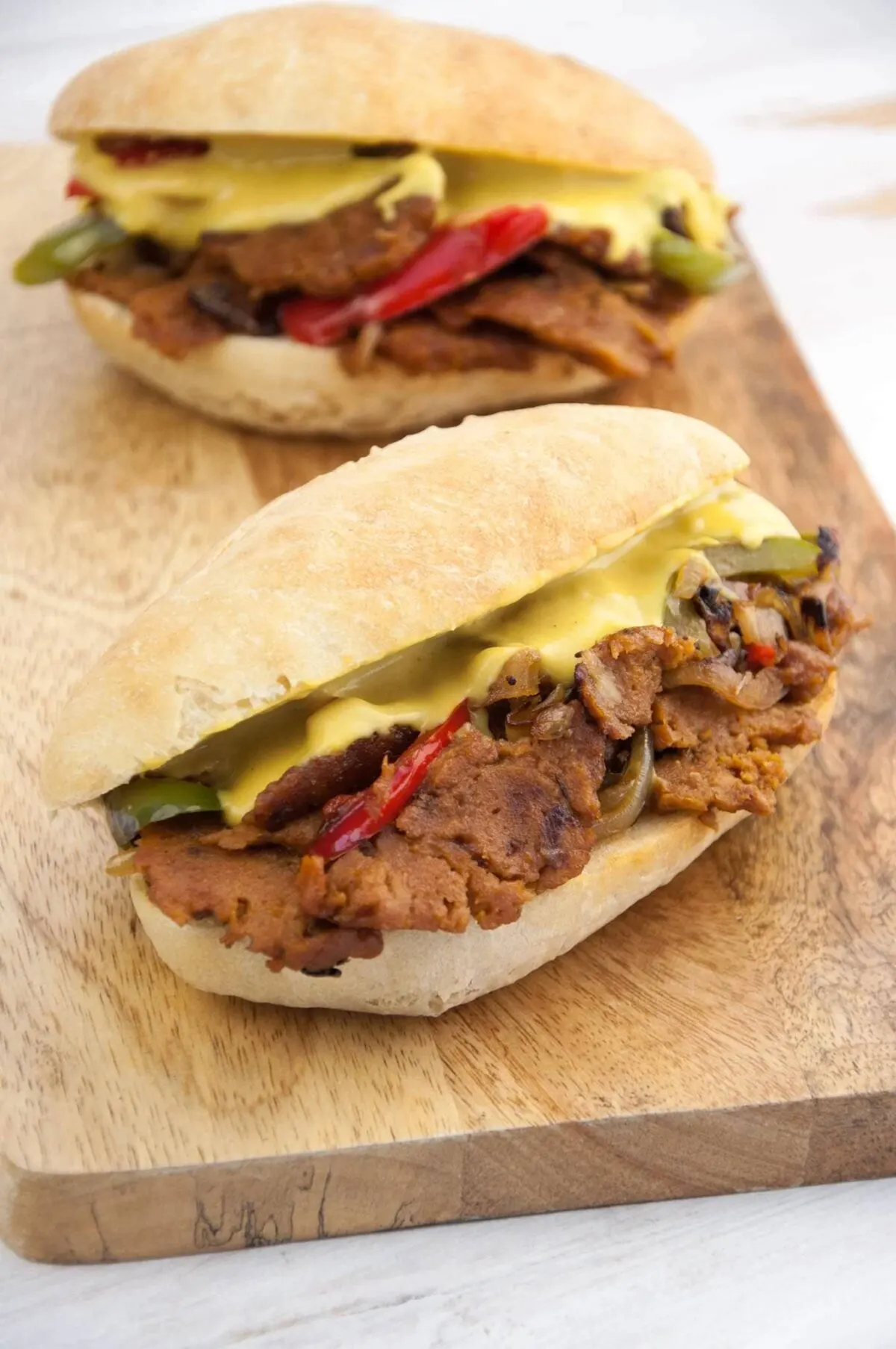 You'd be surprised how easy it is to recreate a classic Philly Cheesesteak with all-vegan ingredients. In this recipe, we create our own seitan and cheesy sauce that harmonize so well you'd want to see them get married.
Get the recipe
Vegan Pumpkin Lasagne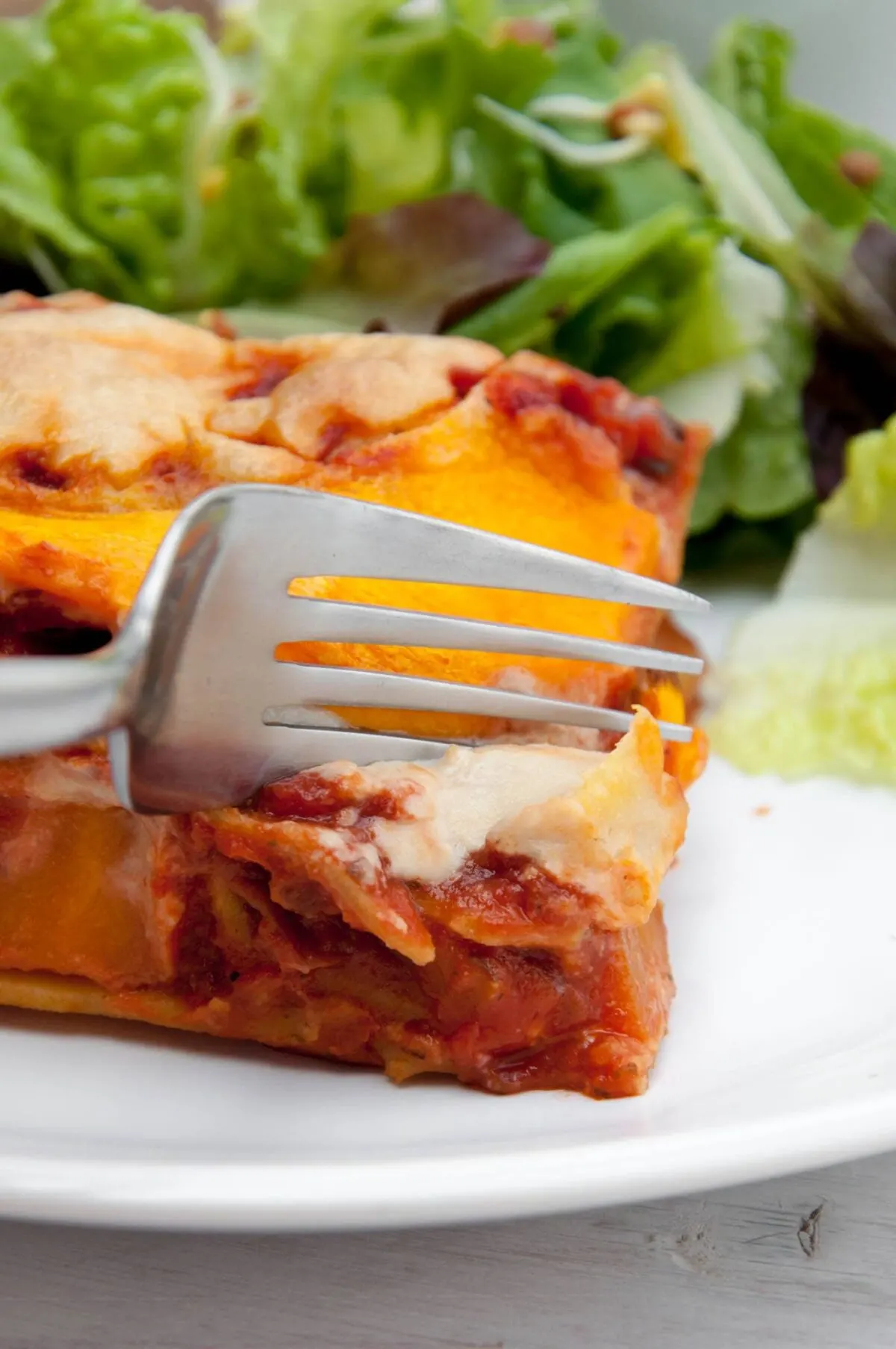 Recipe for a gluten-free and vegan Pumpkin Lasagne with Cashew Cheese. It's the perfect comforting main dish for cold autumn days. Serve with a leafy green salad and make it super-food material by adding shoots.
Get the recipe
Vegan Stovetop Mac and Cheese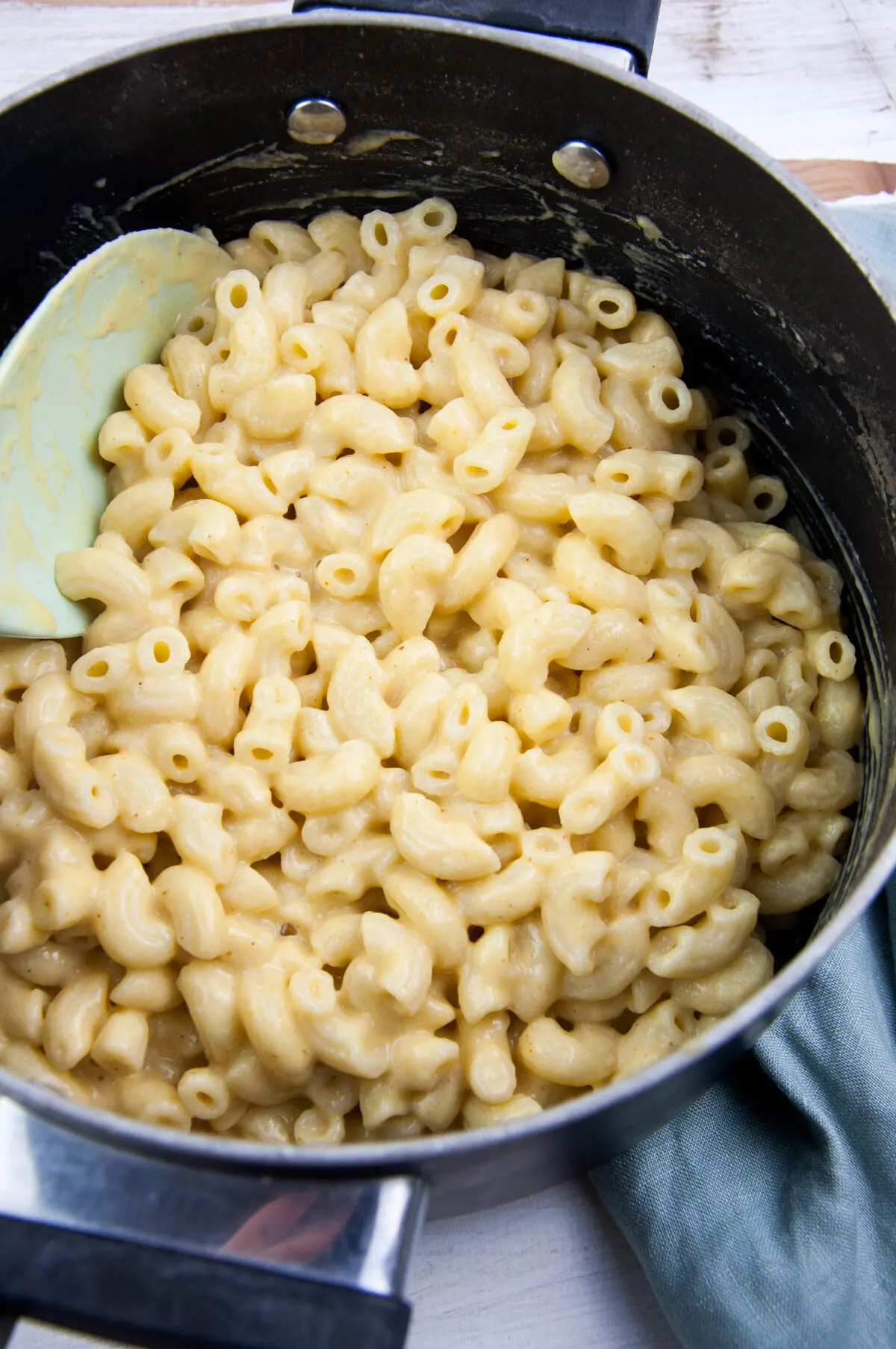 This is comfort food at its best: Vegan Stovetop Mac and Cheese with homemade vegan cheese sauce. Perfect as a main or side dish!
Get the recipe
Vegan Cheese Sticks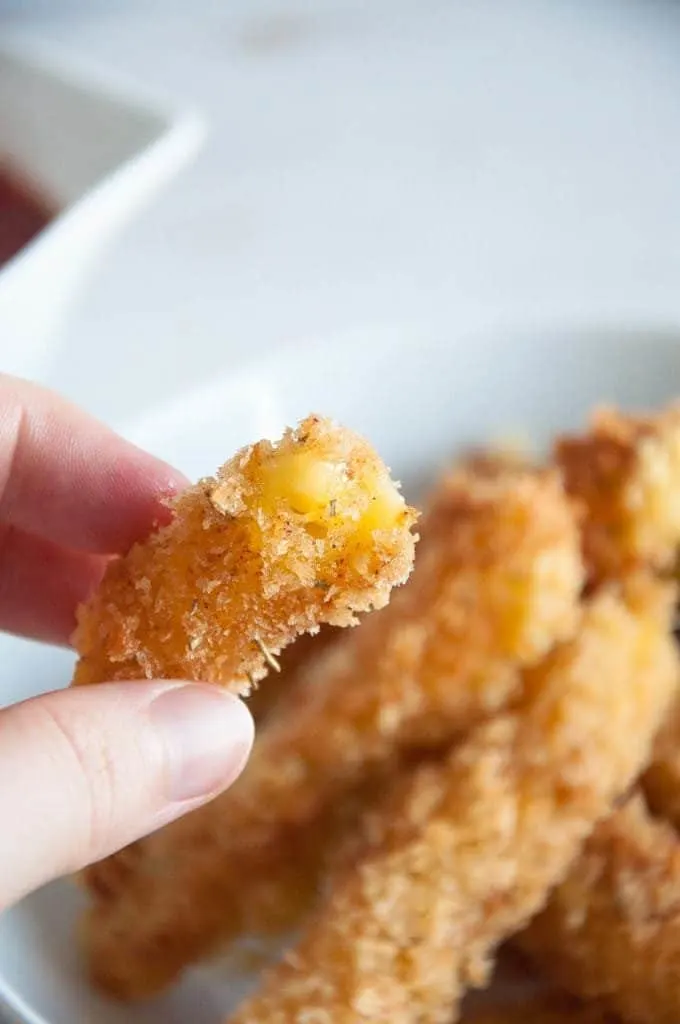 Vegans can indulge in cheese sticks too: With homemade vegan Cheese Sticks! These are perfectly crispy on the outside and ooey gooey on the inside. Time to bring that comfort food back to our plates!
Get the recipe
Don't forget to bookmark or pin this page, so you'll always have amazing vegan cheese recipes at hand!
Is there a cheese recipe you want to see a vegan version of? Let me know in the comments!
Affiliate Disclosure: This post may contain affiliate links, which means I may earn referral fees if you make a purchase through my link. While clicking these links won't cost you any extra money, they will help me keep this site up and running!