This is the Ultimate Vegan Breakfast Recipes Collection! In this post, you'll find tofu scramble, pancakes, waffles, burritos, granola, sandwiches, banana bread and more – even breakfast pizza!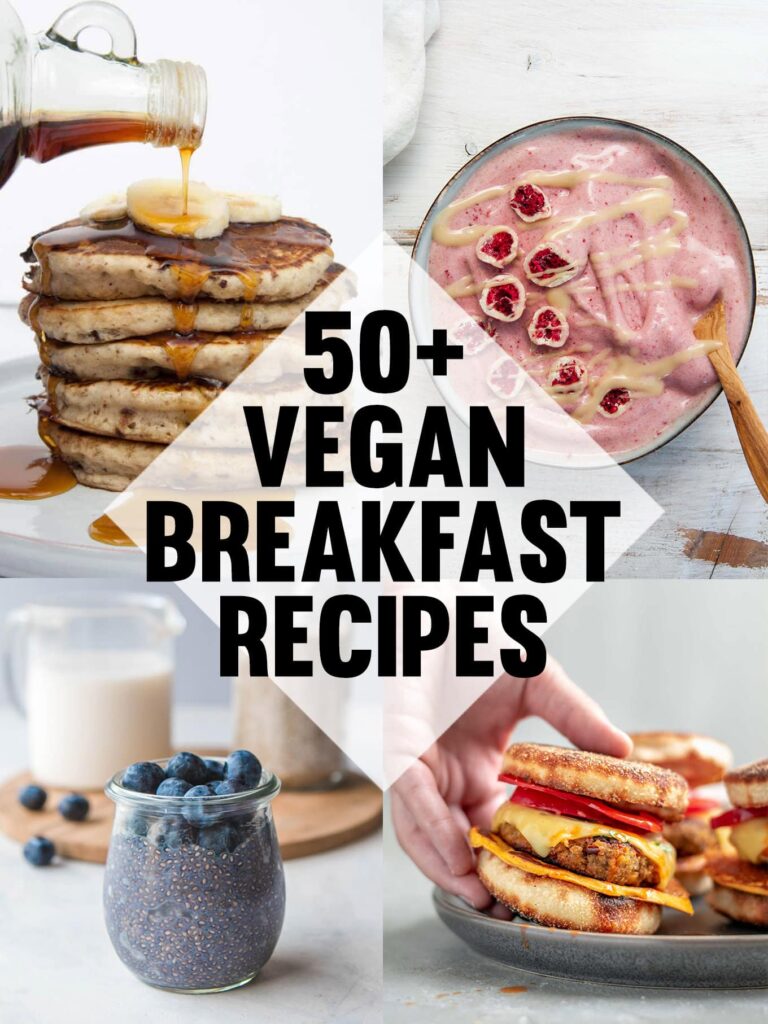 Okay, let's talk about breakfast. When I started cutting out all animal products from my diet, breakfast was the hardest meal for me to manage. I never knew what I should eat, so I mainly ate bread and spreads. I still do that occasionally, but now I've grown to love a huge variety of different breakfast items.
So in this post, I'm sharing my favorite breakfast recipes plus other bloggers' favorites.
Here's an overview of what you'll find in this Ultimate Breakfast Recipes Collection:
Pancakes
Waffles
French Toast
Banana Bread
Avocado Toast
Tofu Scramble
Breakfast Tacos
Overnight Oats
Breakfast Bars
Breakfast Burritos & Wraps
Granola
Breakfast Bowls
Breakfast Sandwiches
Smoothies
Breakfast Pizza
Chia Puddings
Omelet
Nice Cream
Okay, that's a long list. I'm sure you'll find one, two or 50 recipes you'll like ;)
Tips for quick and fuss-free breakfasts
If you don't have a lot of time in the morning or you tend to oversleep, you should check out the overnight oats, chia pudding, and granola. All of them can be prepared the day(s) ahead. Store the overnight oats and chia pudding in the fridge overnight, have it ready in the morning. Keep the granola in an air-tight jar and eat it with dairy-free milk (e.g. homemade almond milk is the best!) or yogurt.
For pancakes and waffles, you can prepare the batter the day ahead, leave it in the fridge, add just a bit of more plant-based milk until it reaches the right consistency and then make quick pancakes and waffles in the morning.
Vegan Pancakes
Pancakes are a must-make on weekends! You don't need any eggs or dairy for the fluffiest pancakes ever!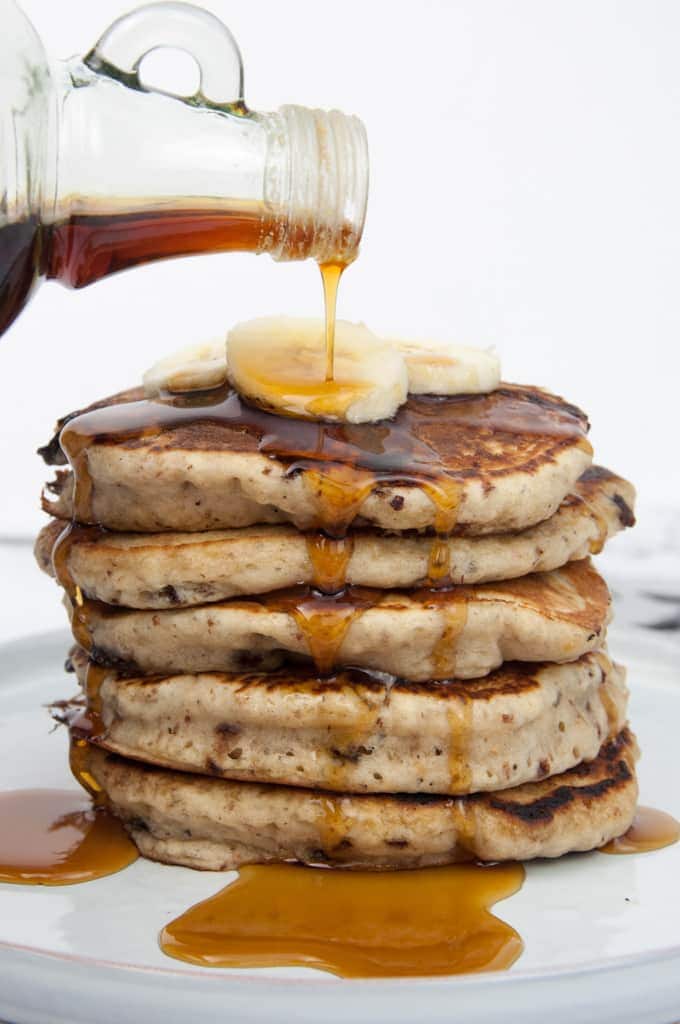 Banana Bread Pancakes with Chocolate Chunks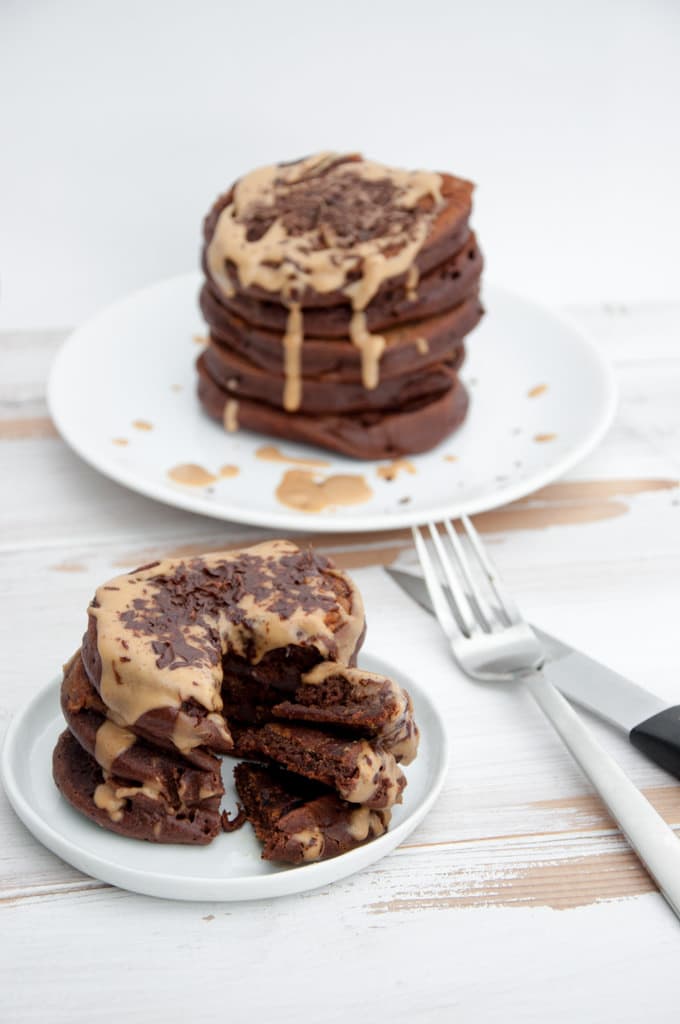 Chocolate Peanut Butter Pancakes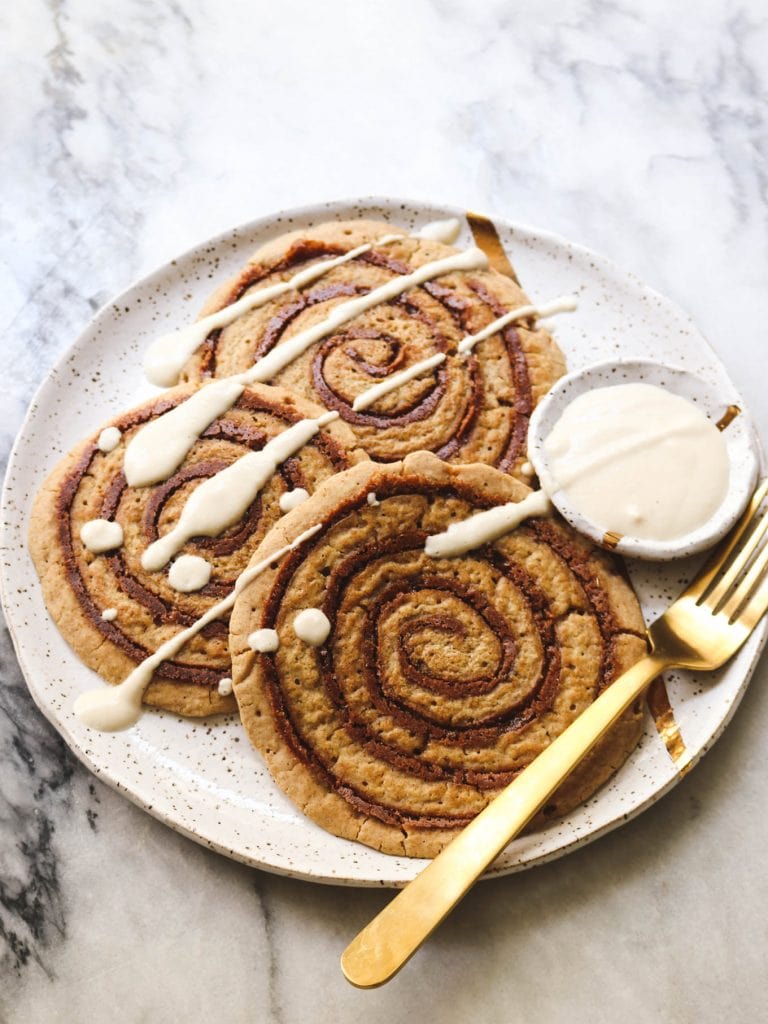 Cinnamon Roll Pancakes by From My Bowl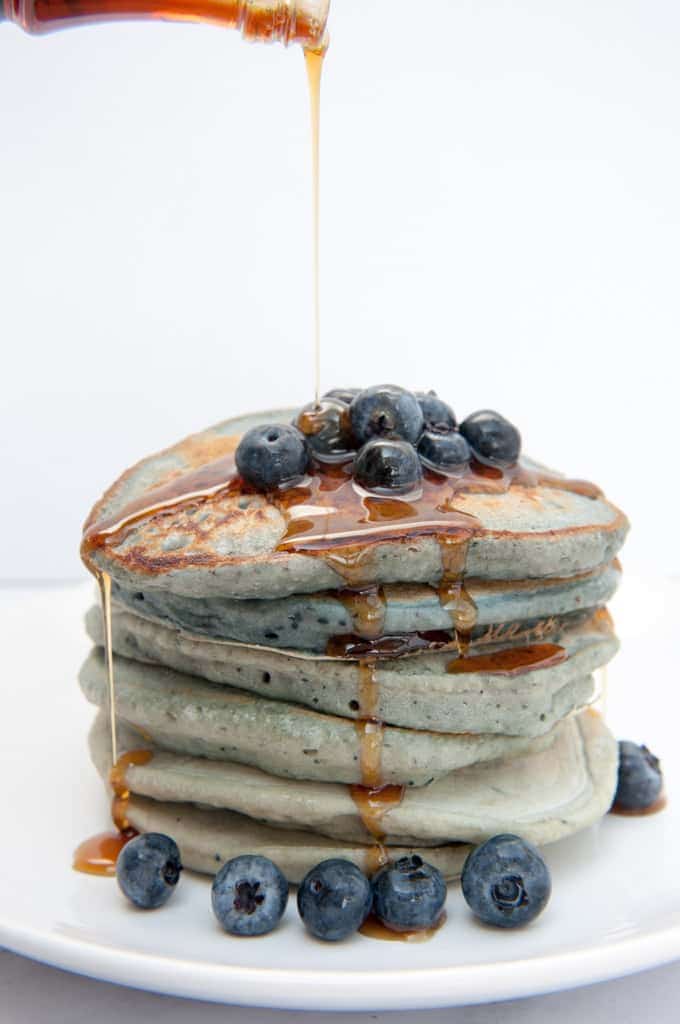 Blue-Berry Pancakes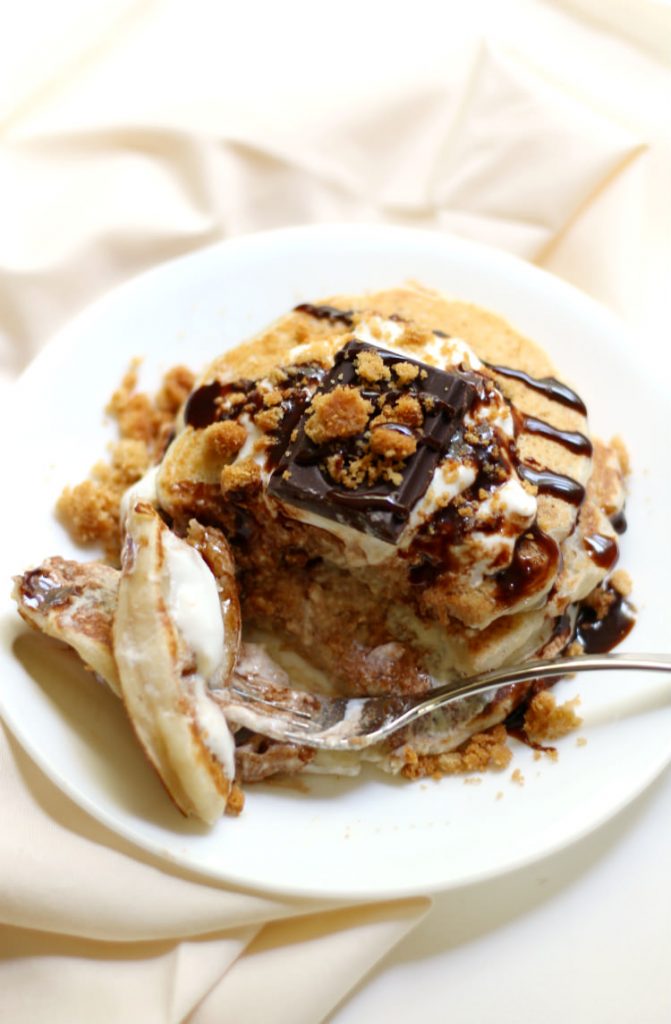 Gluten-Free S'mores Pancakes by Strength & Sunshine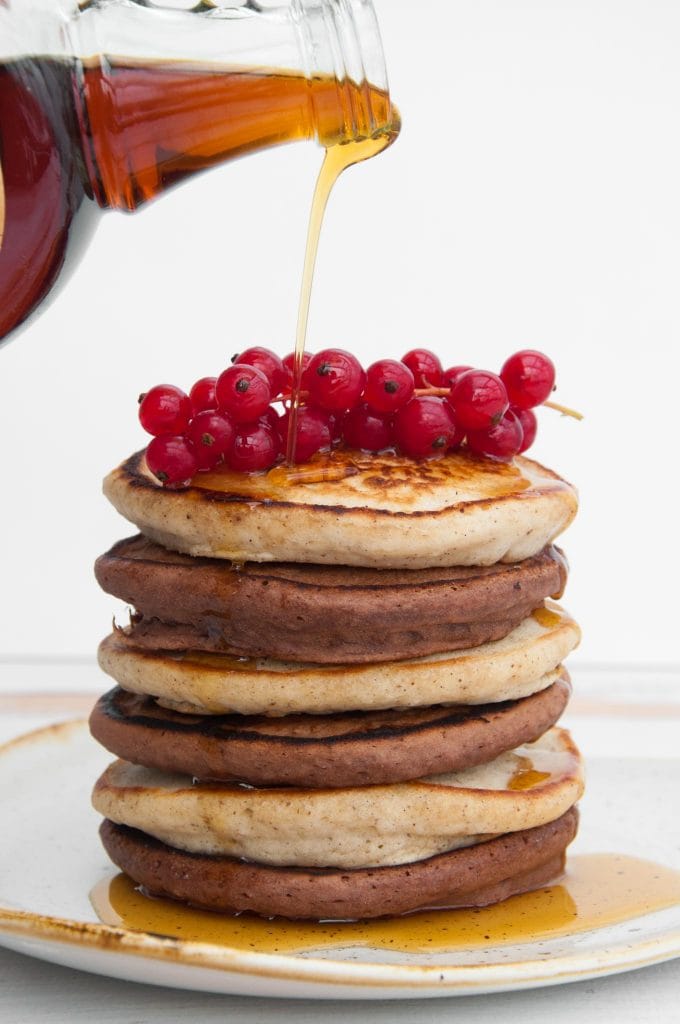 Cocoa and Vanilla Pancake Tower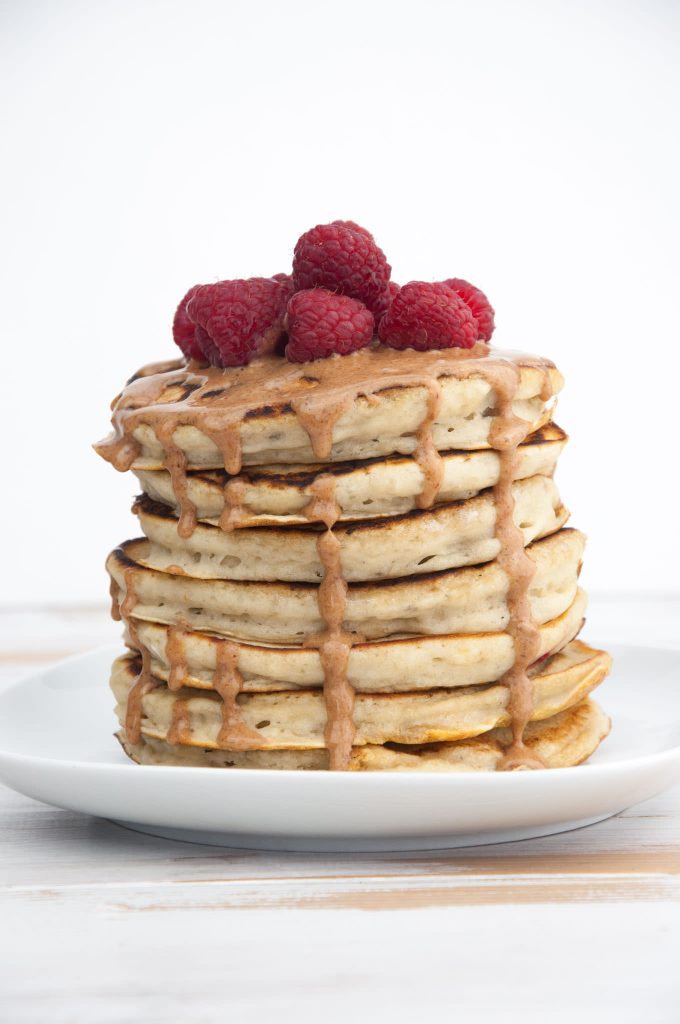 Fluffy Vegan Banana Pancakes
Vegan Waffles
Waffles are a classic! Of course, you can make them vegan as well. No need for eggs or dairy!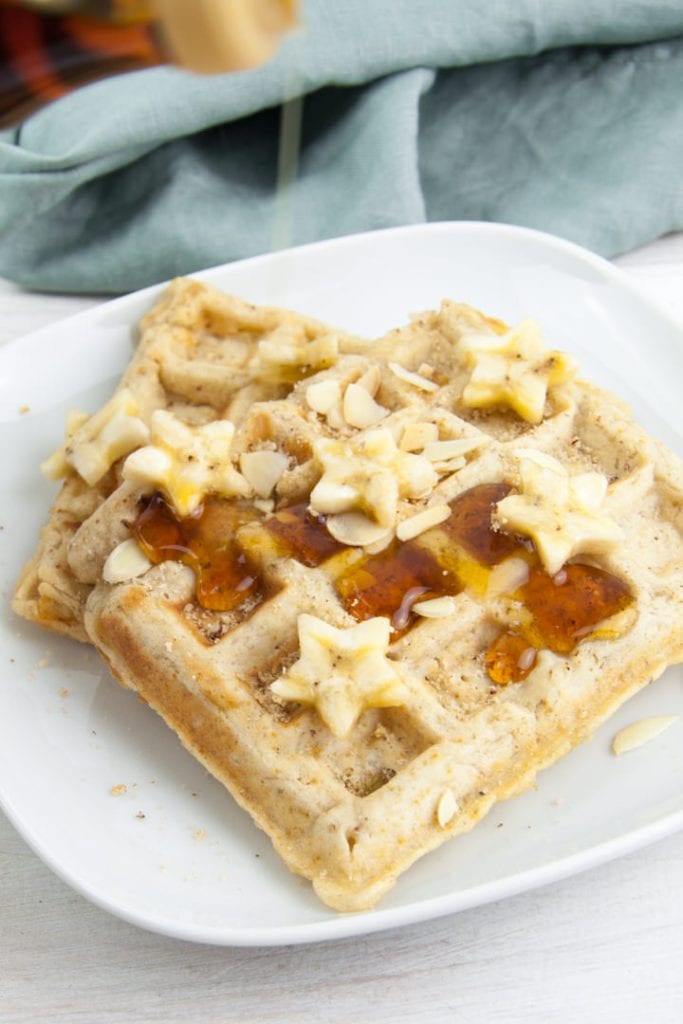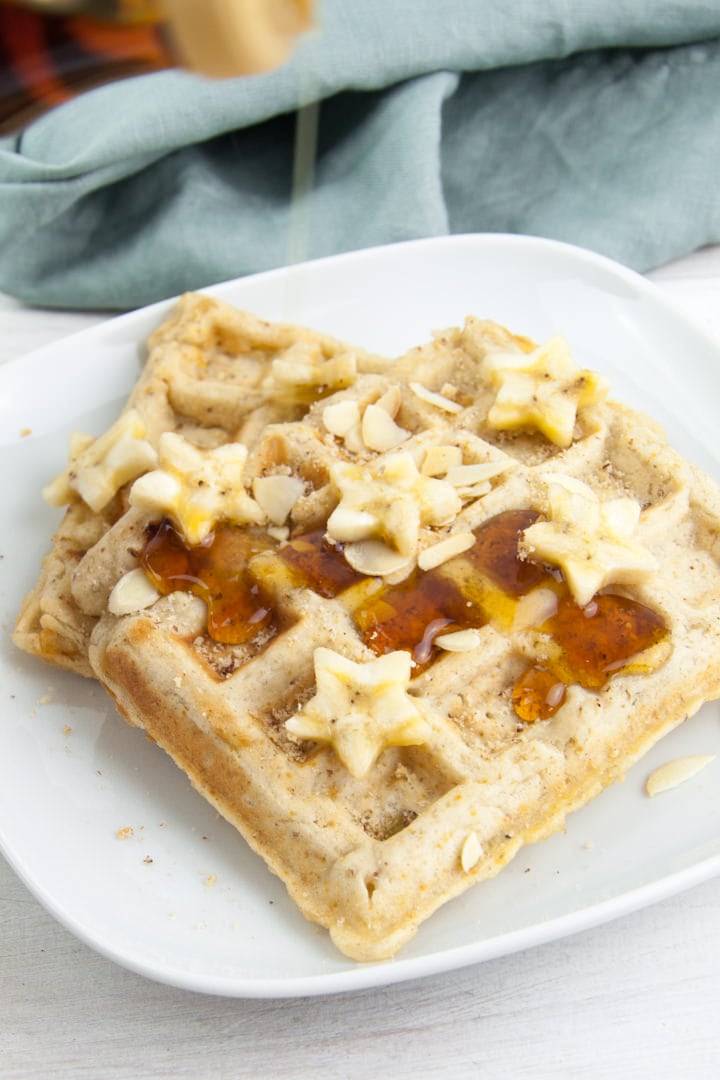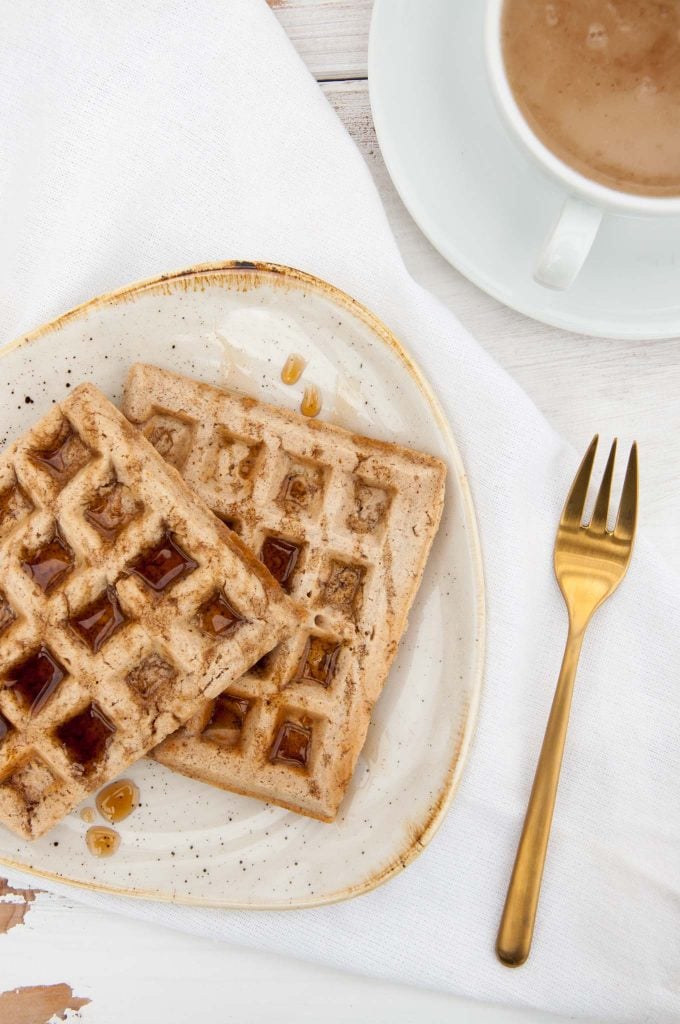 Chai Waffles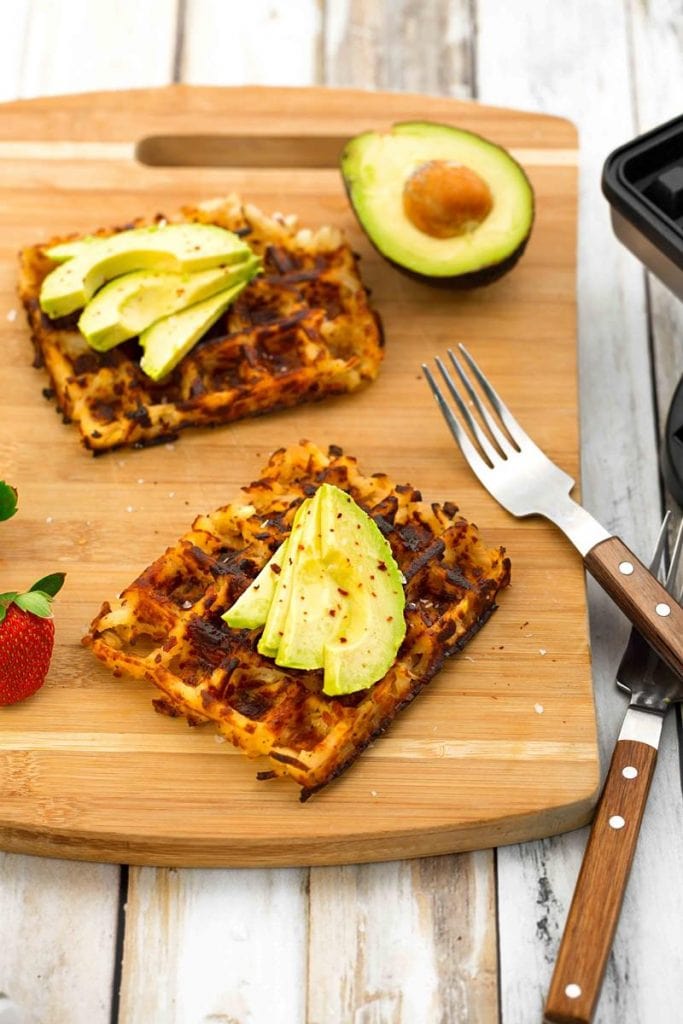 Vegan Hashbrown Waffles by Real Food, Really Fast via Go Dairy Free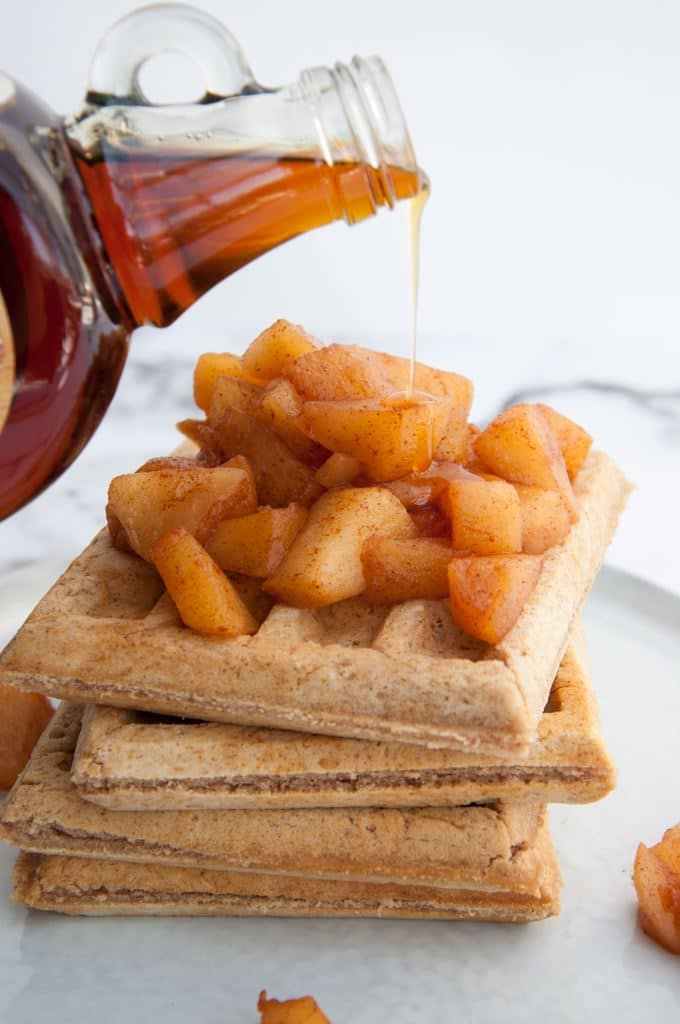 Vegan Apple Pie Waffles
Vegan French Toast
French Toast is a delicious way to put stale white bread to good use again. Top with fresh fruits and drizzle with maple syrup – delicious!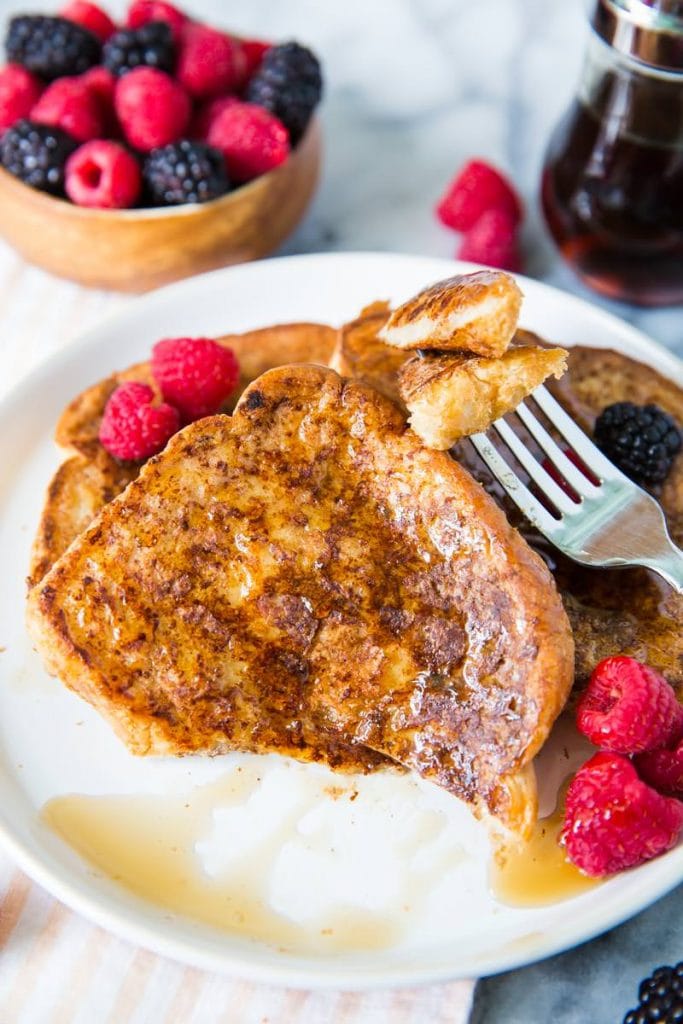 Vegan French Toast by Food with Feeling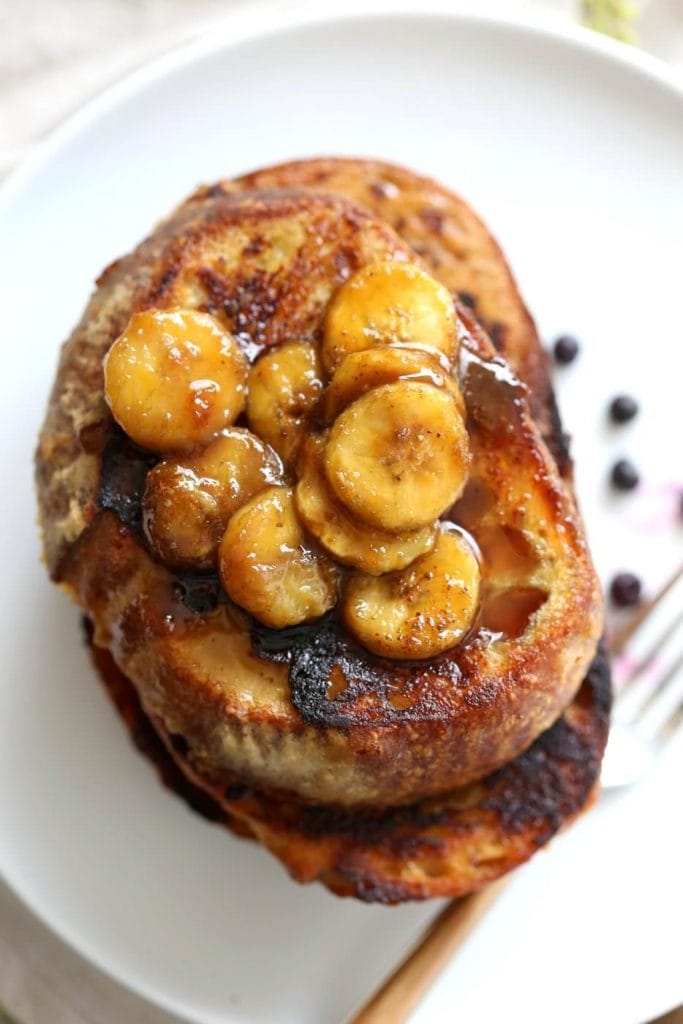 Vegan Banana French Toast with caramelized bananas by Vegan Richa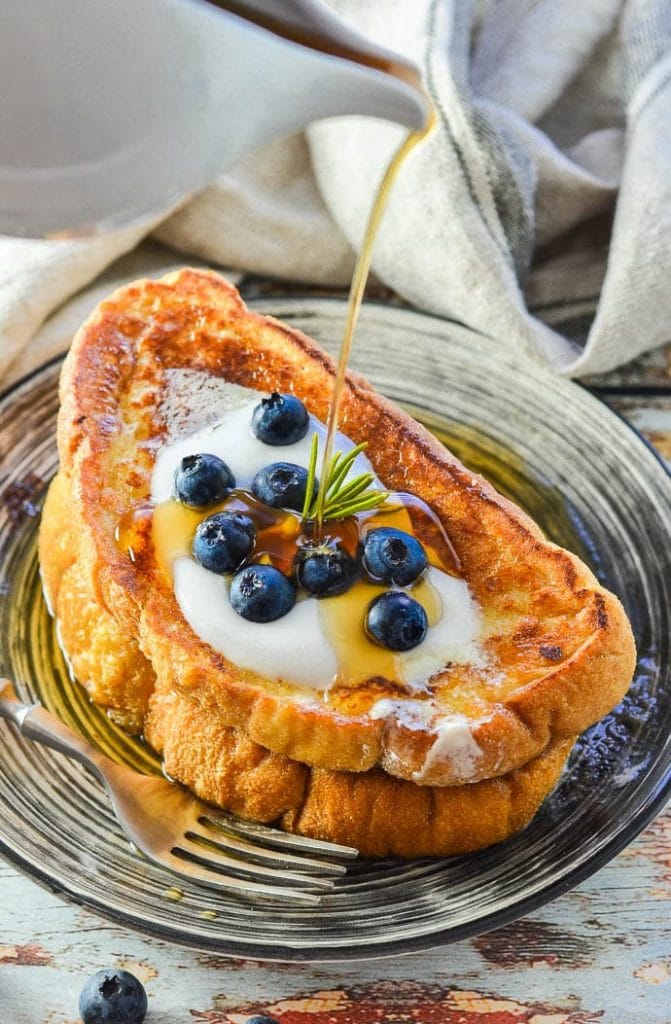 Vegan French Toast by A Virtual Vegan
Vegan Banana Bread
Have you got lots of leftover ripe bananas? Banana bread is the way to go! A nice bonus effect: the whole apartment will smell amazing!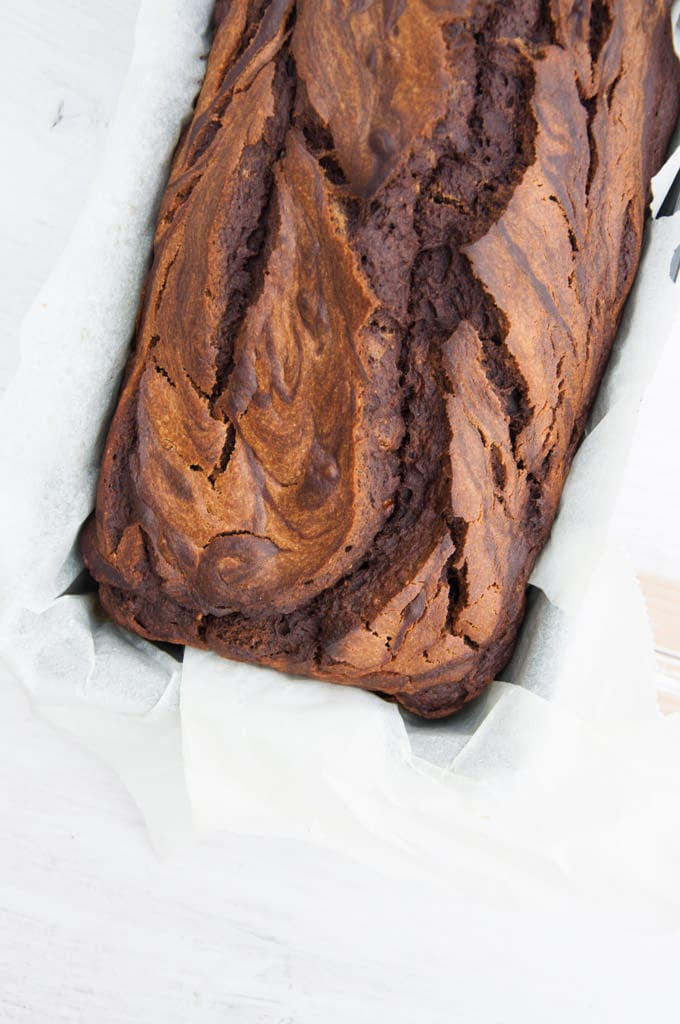 Chocolate Peanut Butter Banana Bread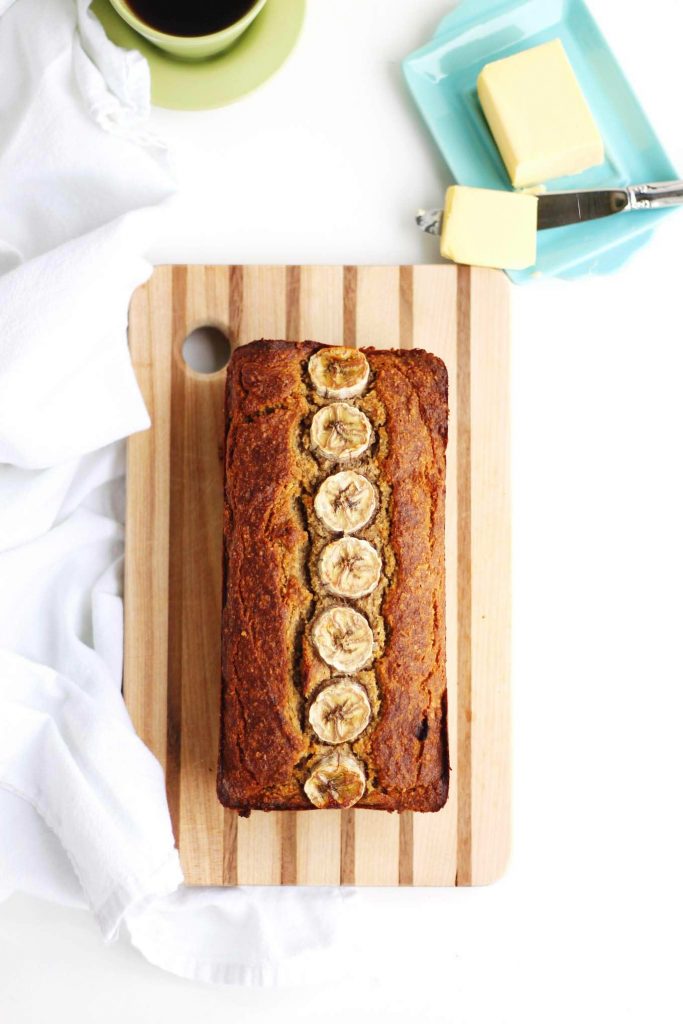 Healthy Vegan Banana Bread by Rhubarbarians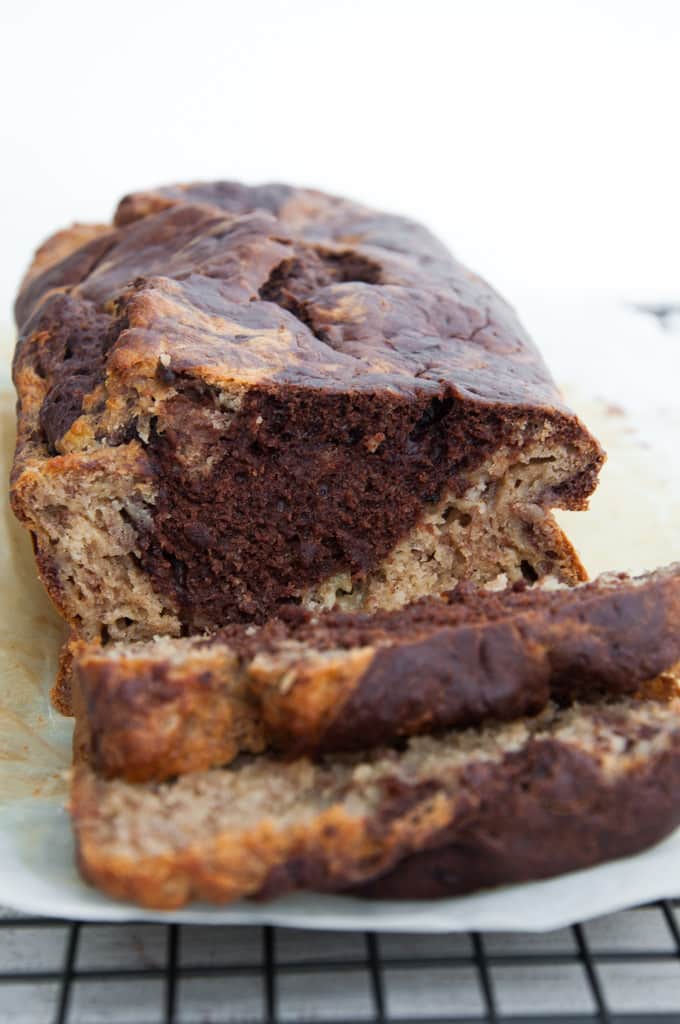 Marbled Banana Bread
Avocado Toast
Avocado Toast is arguably the #1 vegan breakfast food (at least when it comes to Instagram!). It's easy, healthy and pretty to photograph. Win-win-win!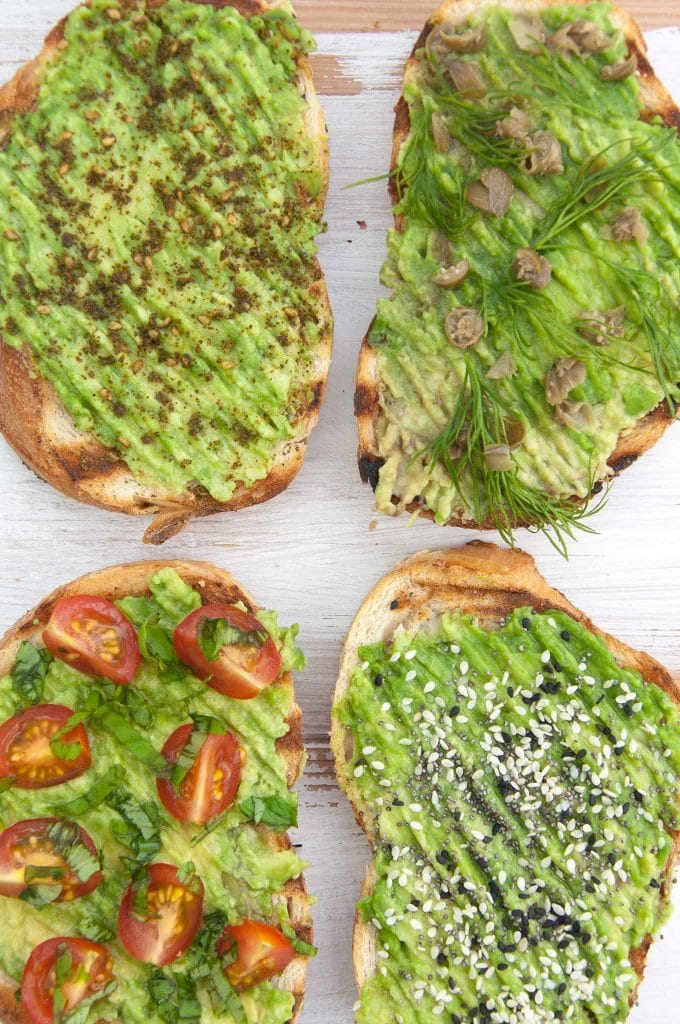 Avocado Toast – 4 ways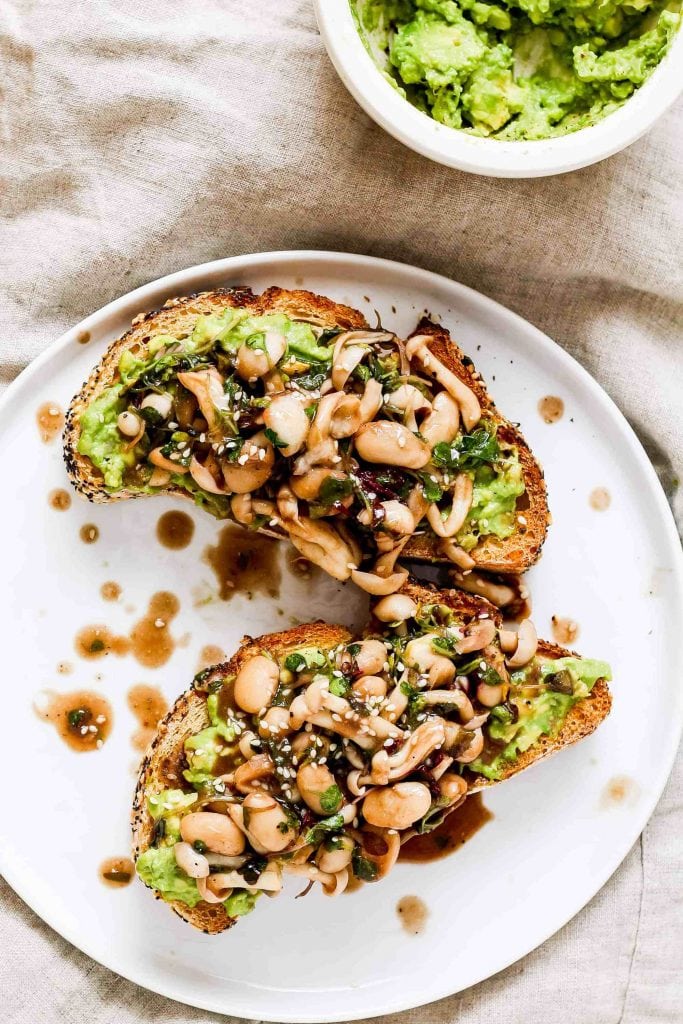 Mushroom Bean Avocado Toast by The Grateful Grazer
Vegan Tofu Scramble
Tofu Scramble is the perfect alternative for scrambled eggs! You can make a basic version or add different veggies and spices!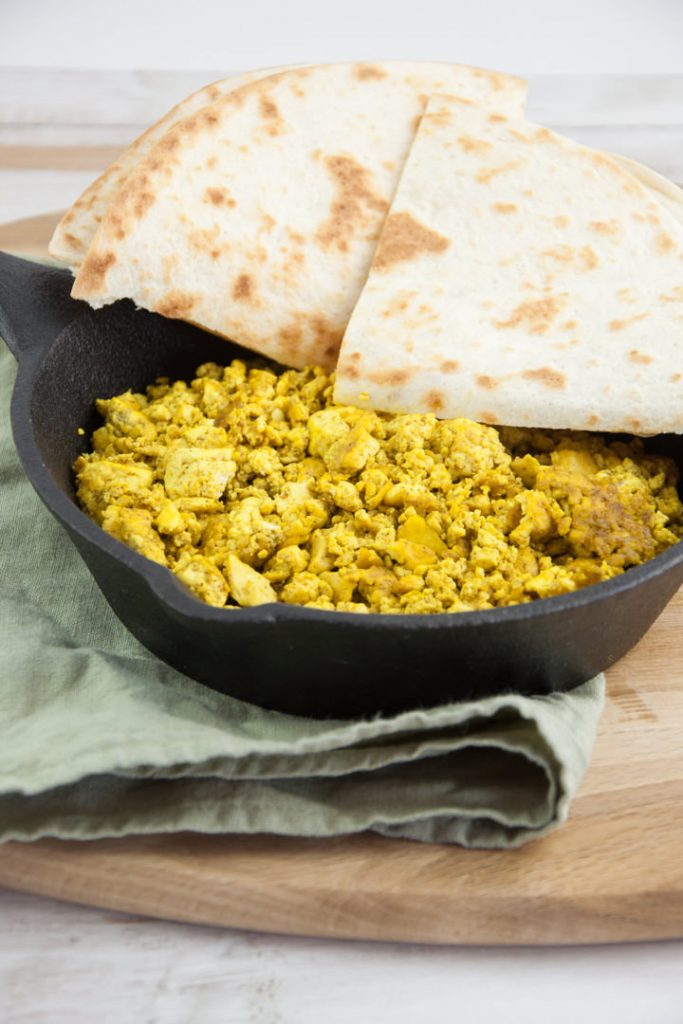 Basic Tofu Scramble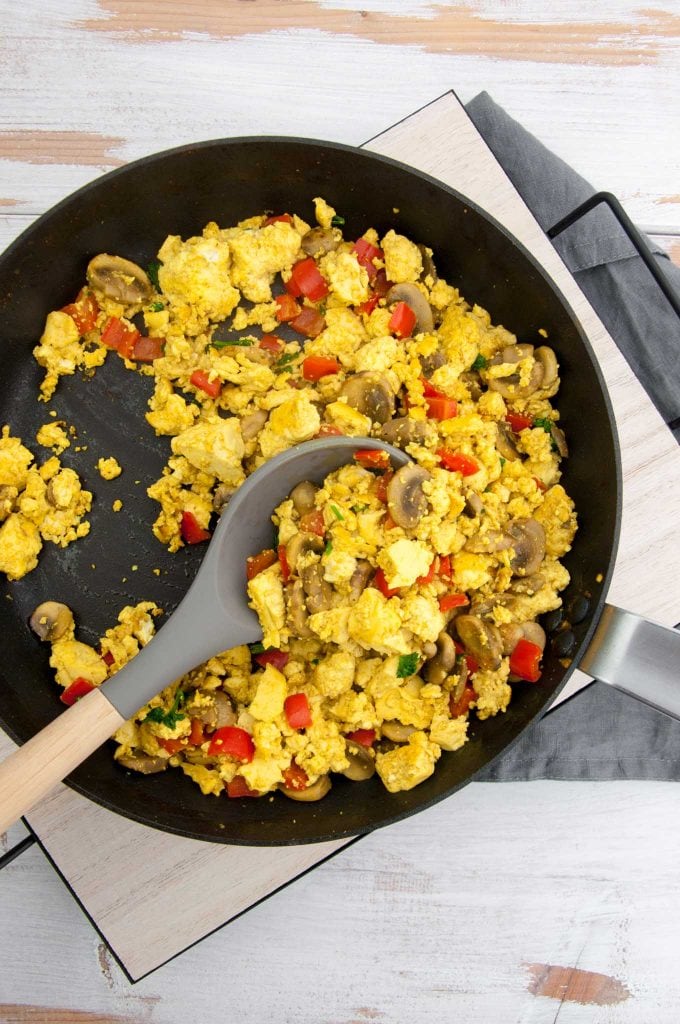 Tofu Scramble with mushrooms and bell pepper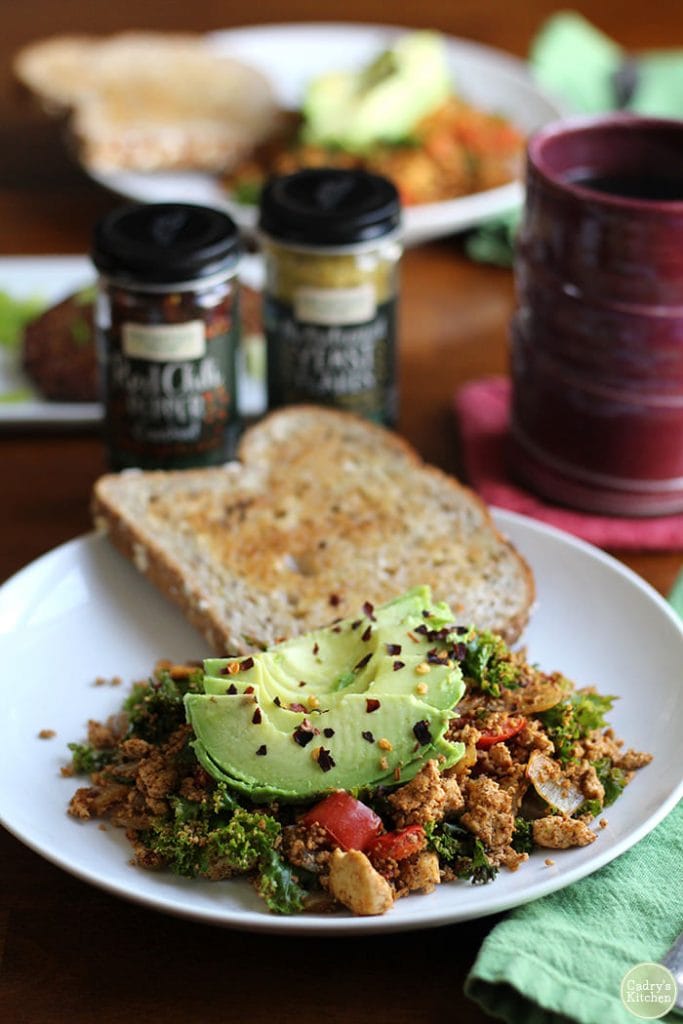 Tofu Scramble with kale and avocado by Cadry's Kitchen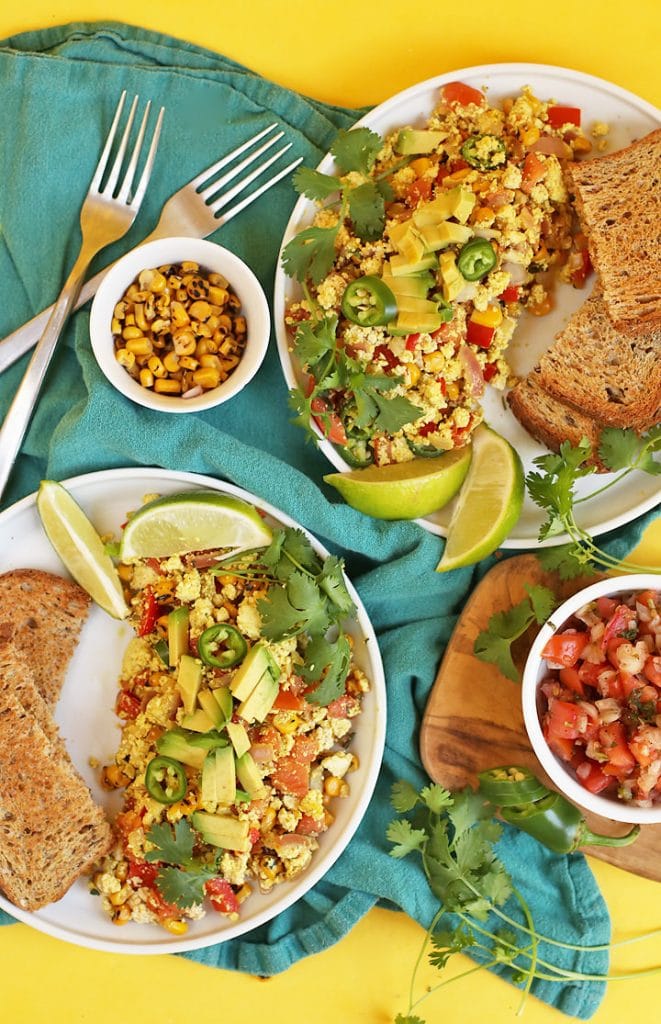 Mexican Tofu Scramble by My Darling Vegan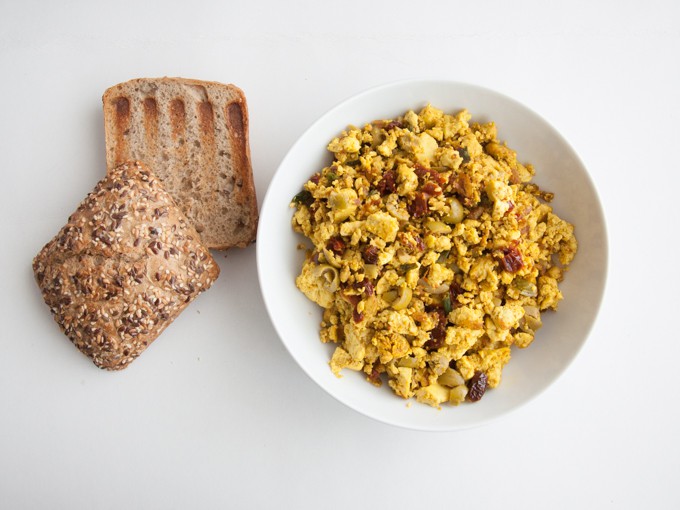 Mediterranean Tofu Scramble with olives and sun-dried tomatoes
Vegan Breakfast Tacos
Tacos for breakfast are totally acceptable if you fill them with the typical delicious breakfast fillings such as tofu scramble and potatoes!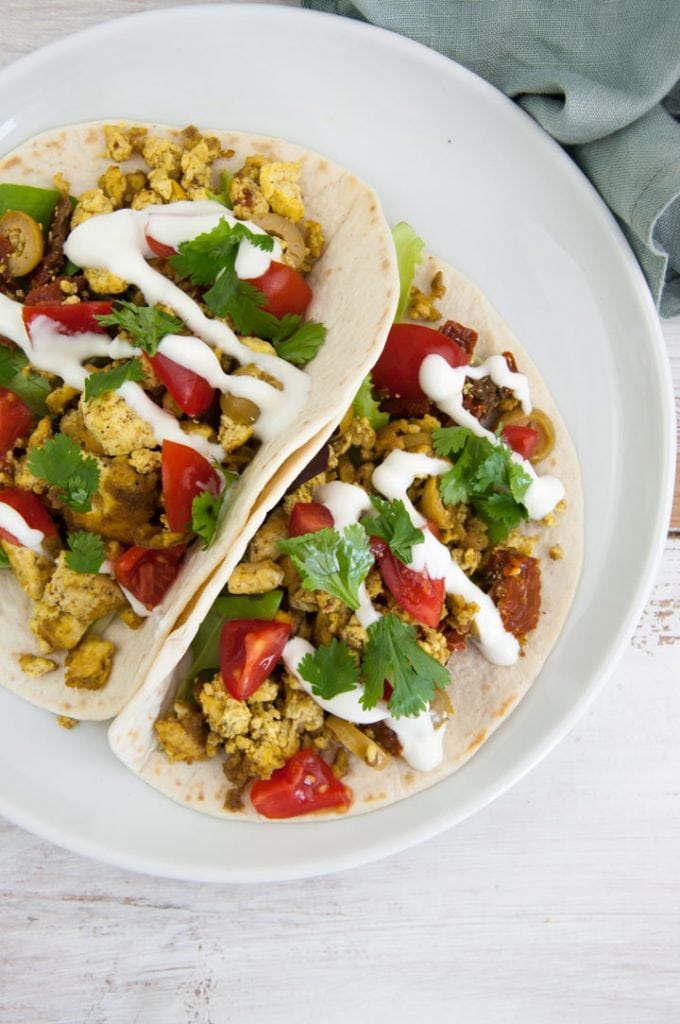 Vegan Breakfast Tacos with Tofu Scramble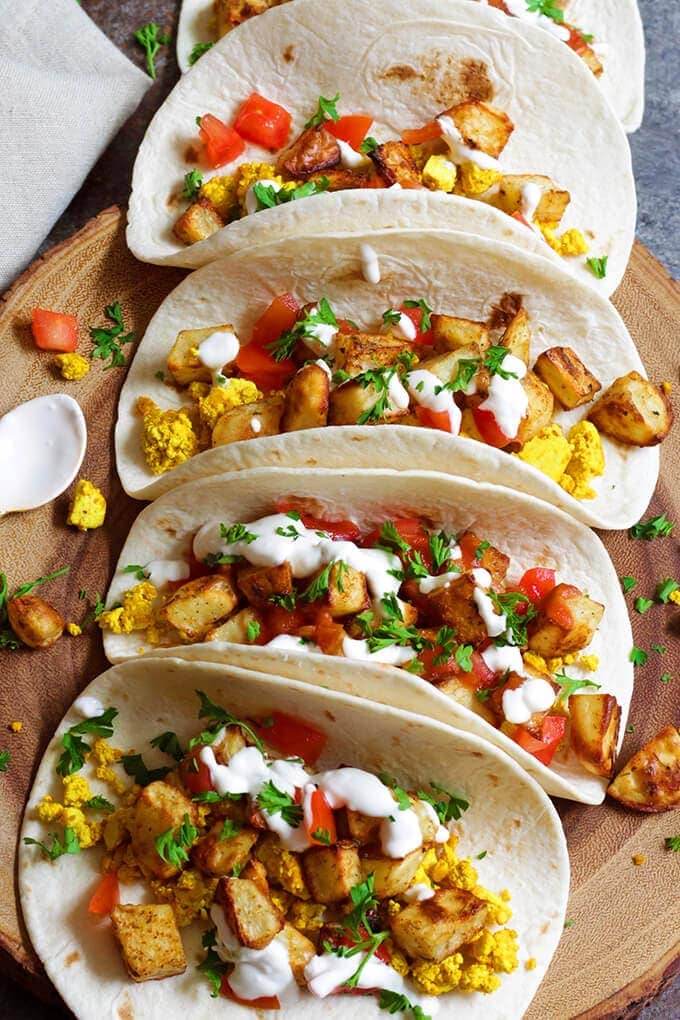 Easy Vegan Breakfast Tacos by Karissa's Vegan Kitchen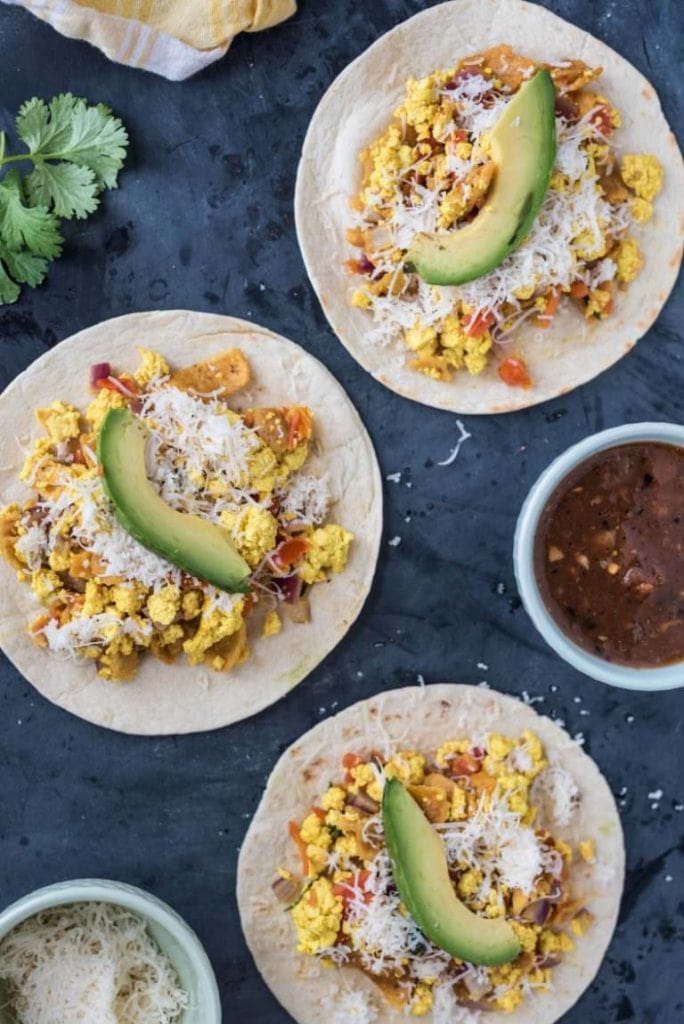 Vegan Migas Breakfast Tacos by The Nut-Free Vegan
Vegan Overnight Oats
I'm sure we can all agree that oats are THE typical breakfast cereal grain. No wonder, it's filling and delicious! Overnight oats are quick and easy to make.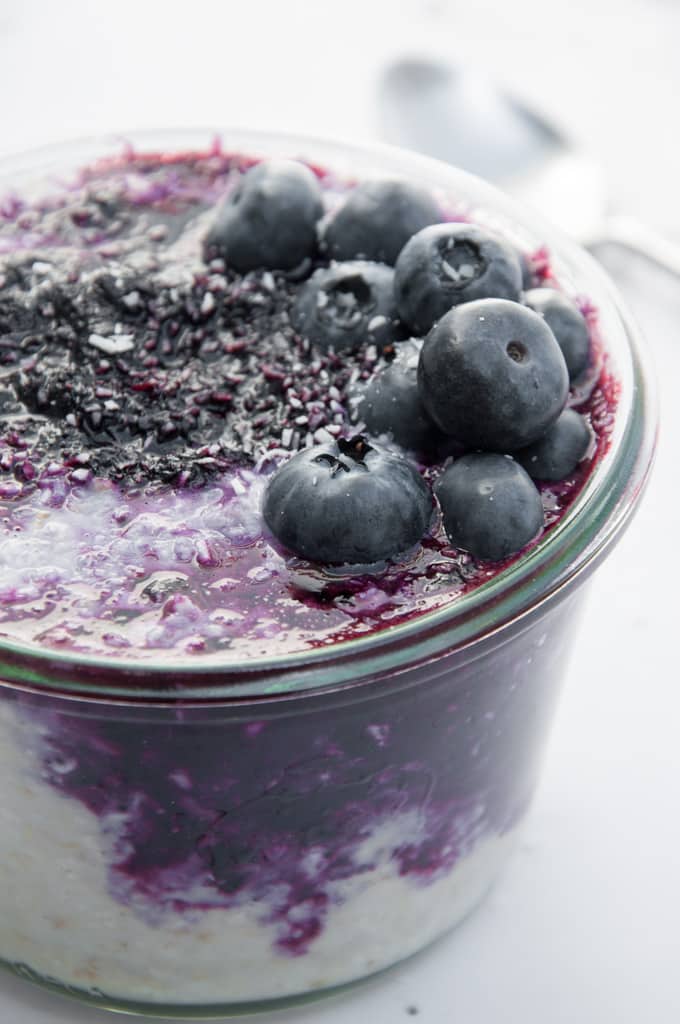 Blueberry Overnight Oats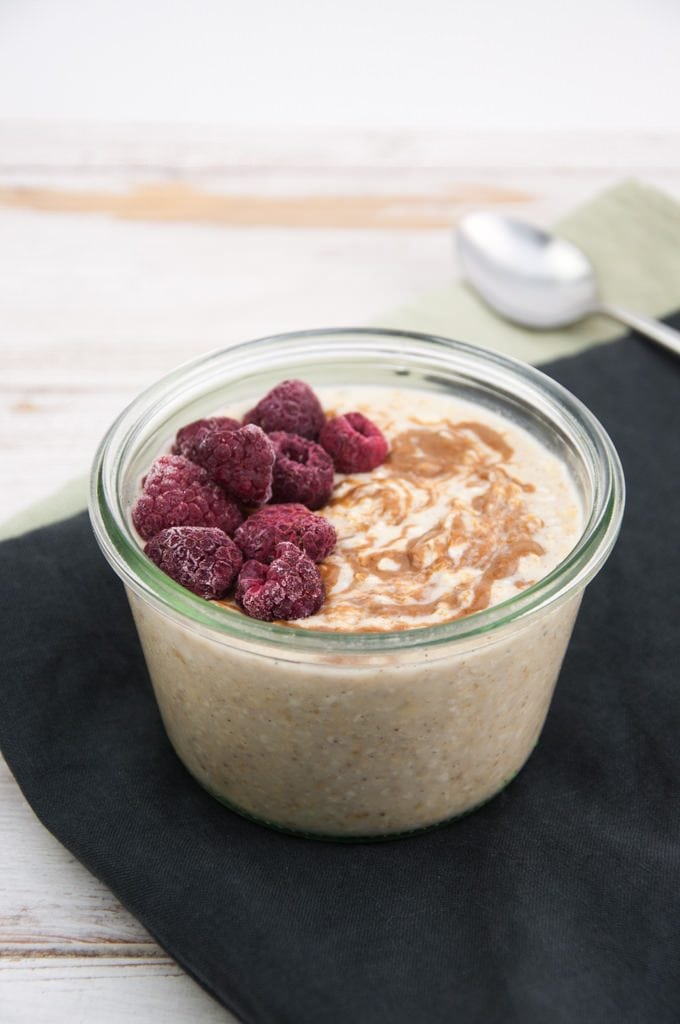 Vanilla Overnight Oats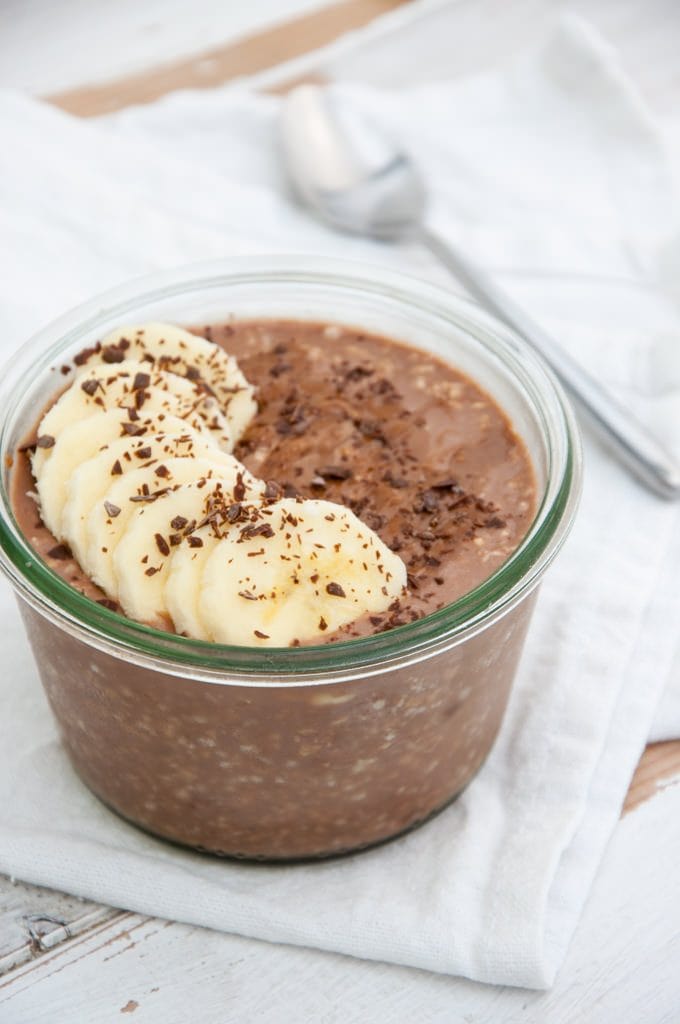 Chocolate Overnight Oats
Vegan Breakfast Bars
When a cake is so healthy, you can eat it for breakfast. Meet breakfast bars!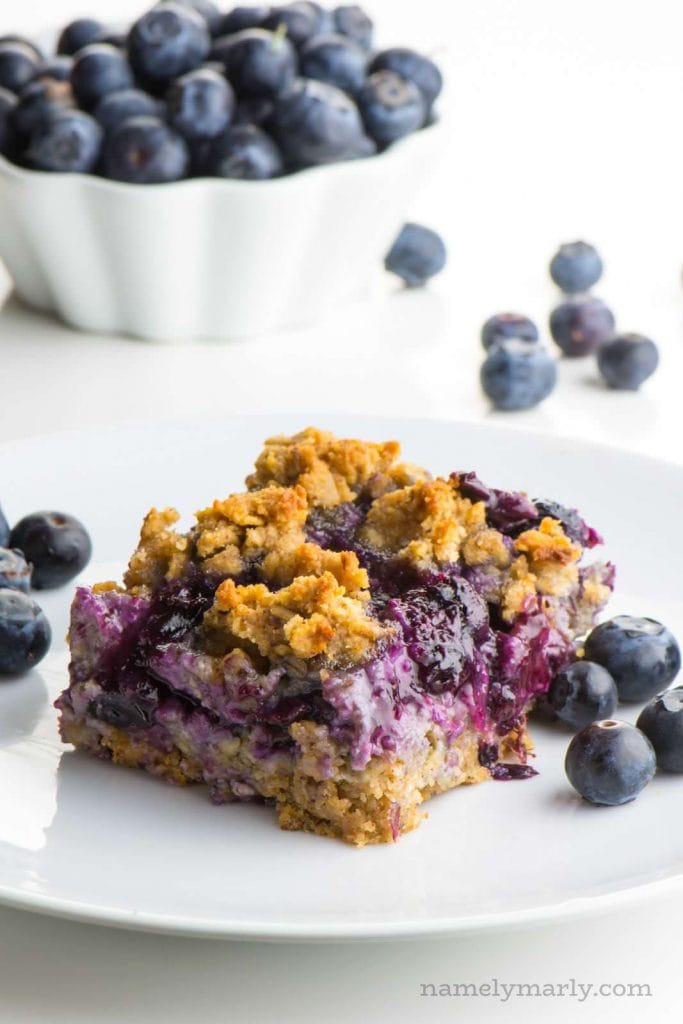 Healthy Blueberry Crumble Bars by Namely Marly
Vegan Breakfast Burritos & Wraps
All the breakfast goodies wrapped in a tortilla. You can use store-bought tortillas or make thin or thick & fluffy tortillas at home.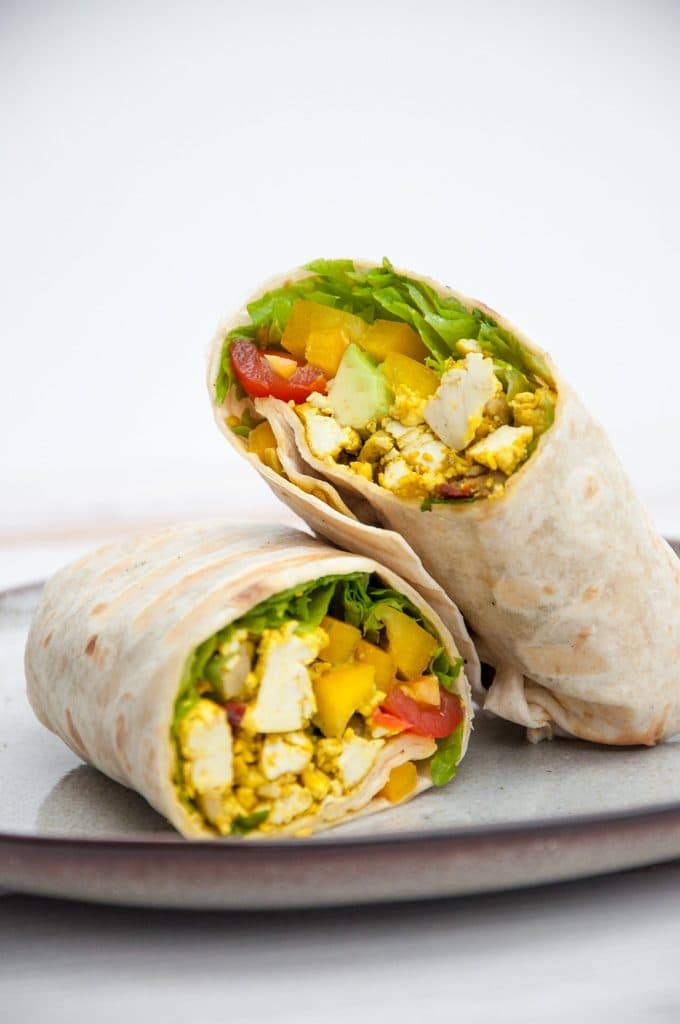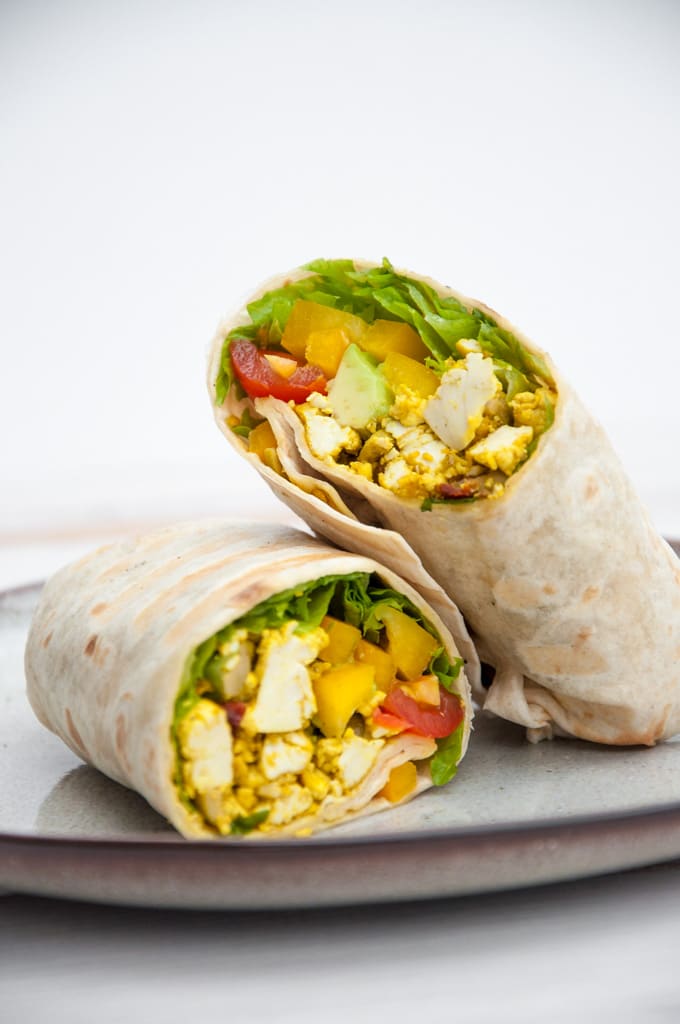 Mediterranean Tofu Scramble Breakfast Burrito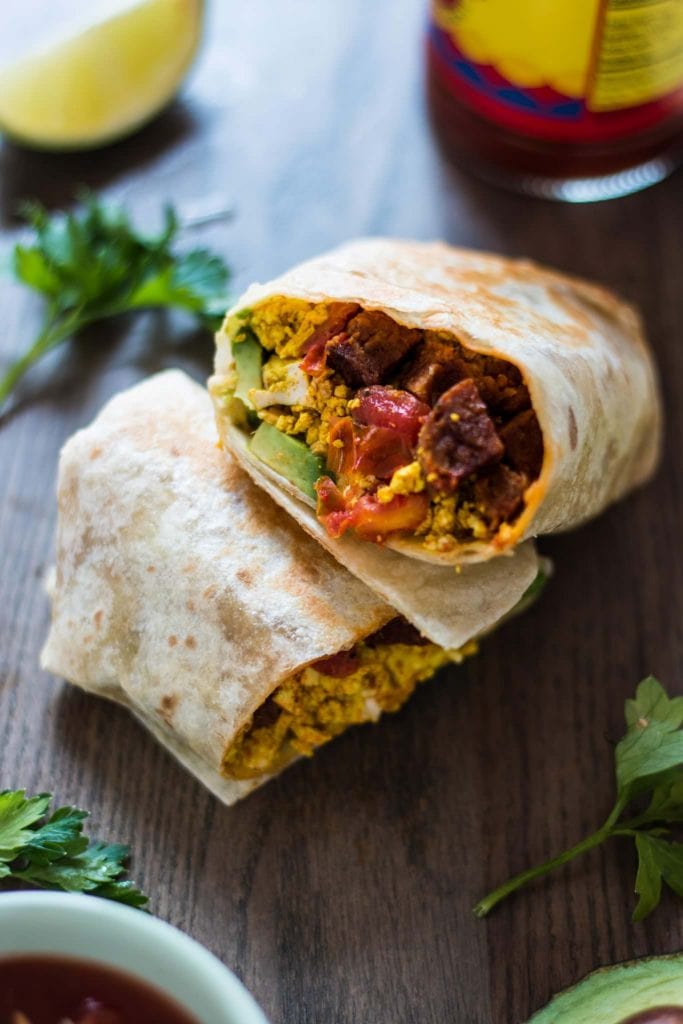 Spicy Sausage and Tofu Breakfast Burrito by The Nut-Free Vegan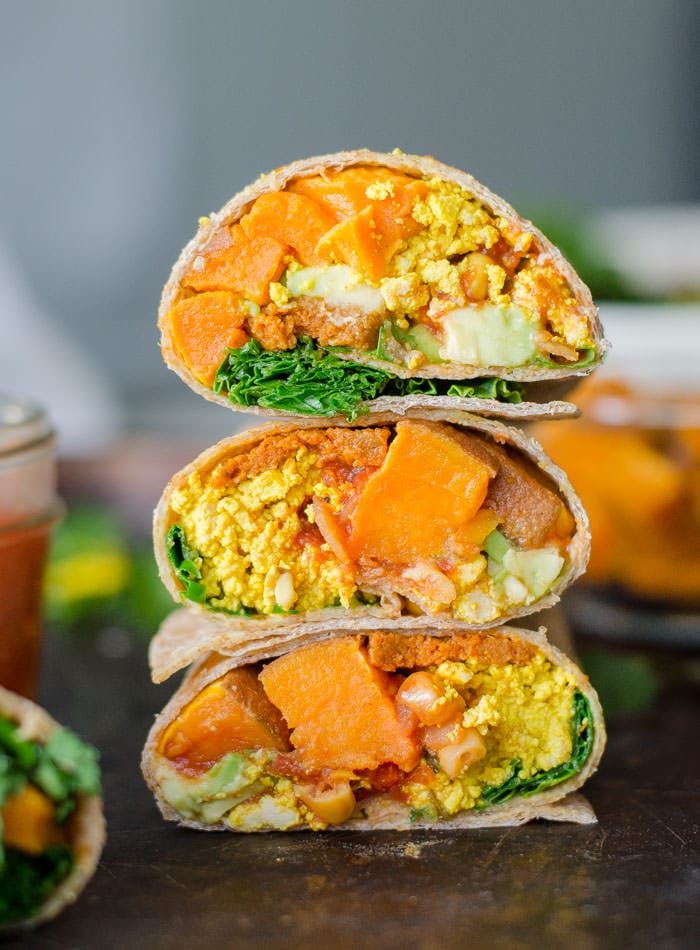 Vegan Sweet Potato Breakfast Burritos by Running on Real Food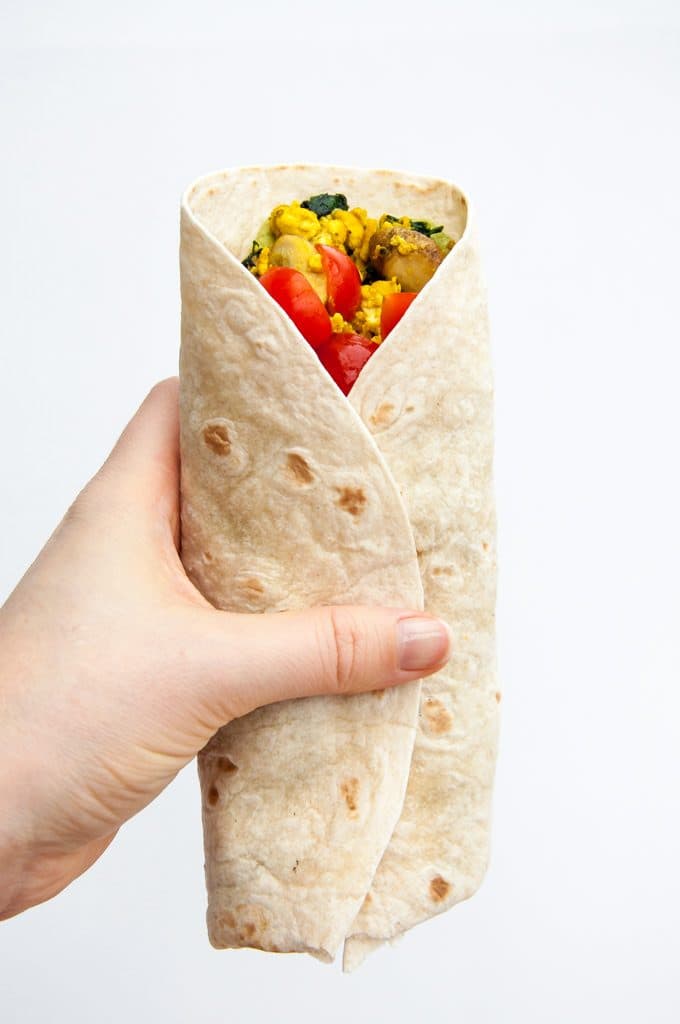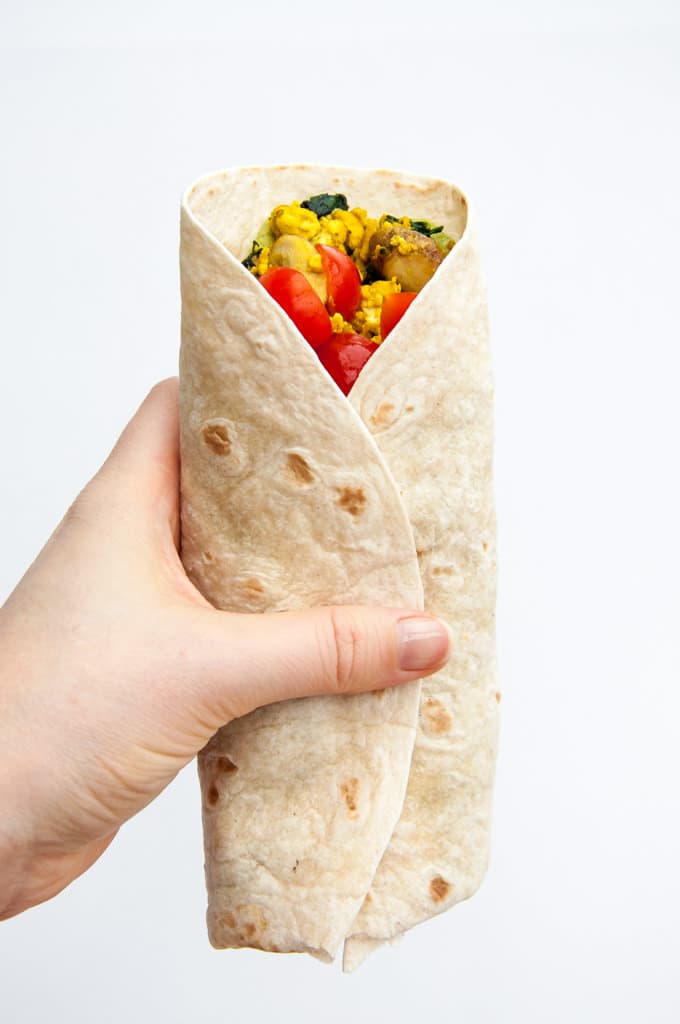 Mushroom Spinach Tofu Wrap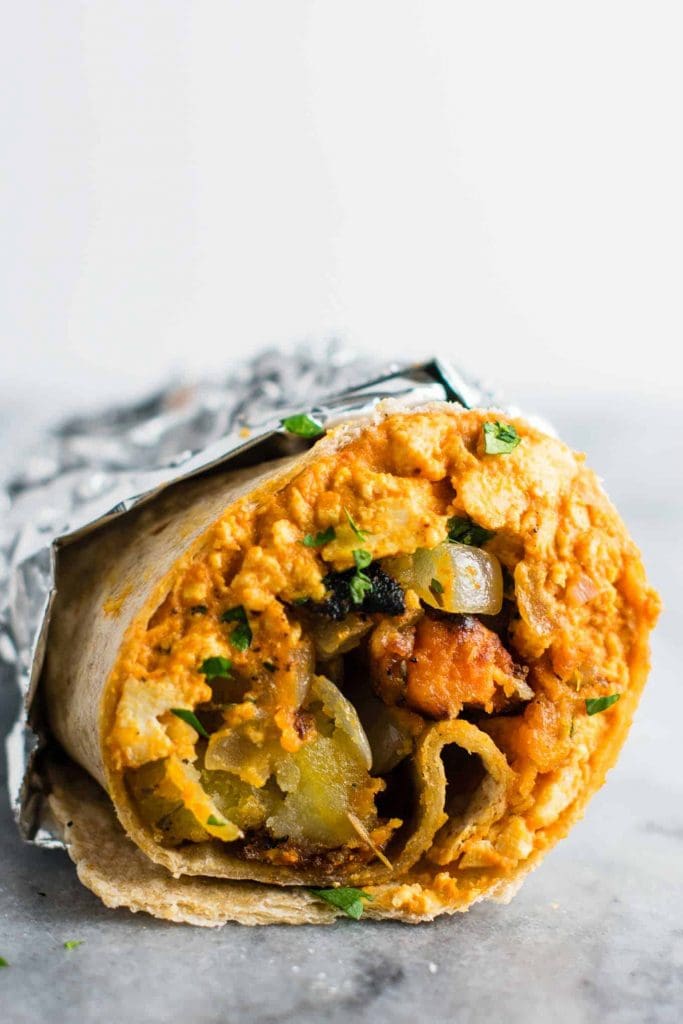 The best vegan Breakfast Burrito by Build your Bites
Vegan Granola
Sure, you can buy granola OR you can make your own. It's super easy and it keeps well if you let it cool off completely and then fill it into an air-tight jar.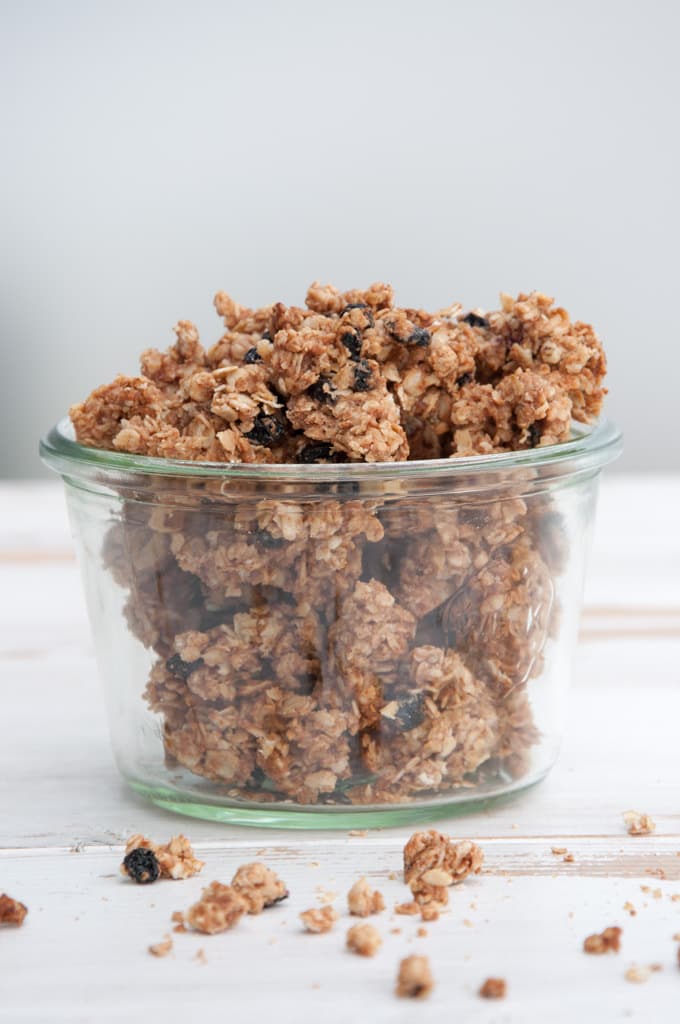 Marzipan Granola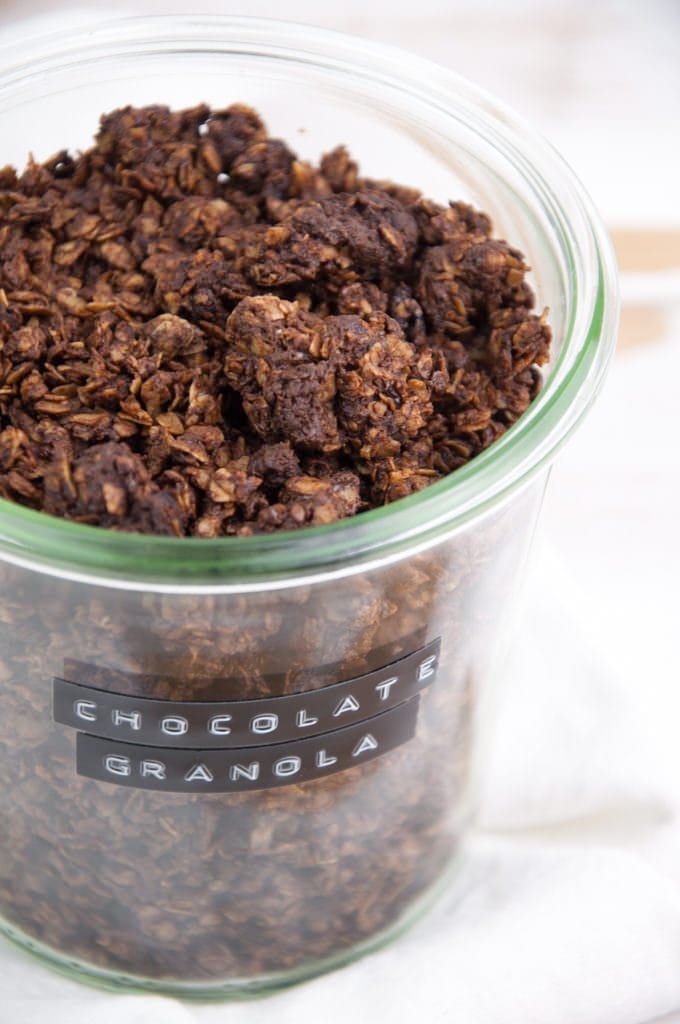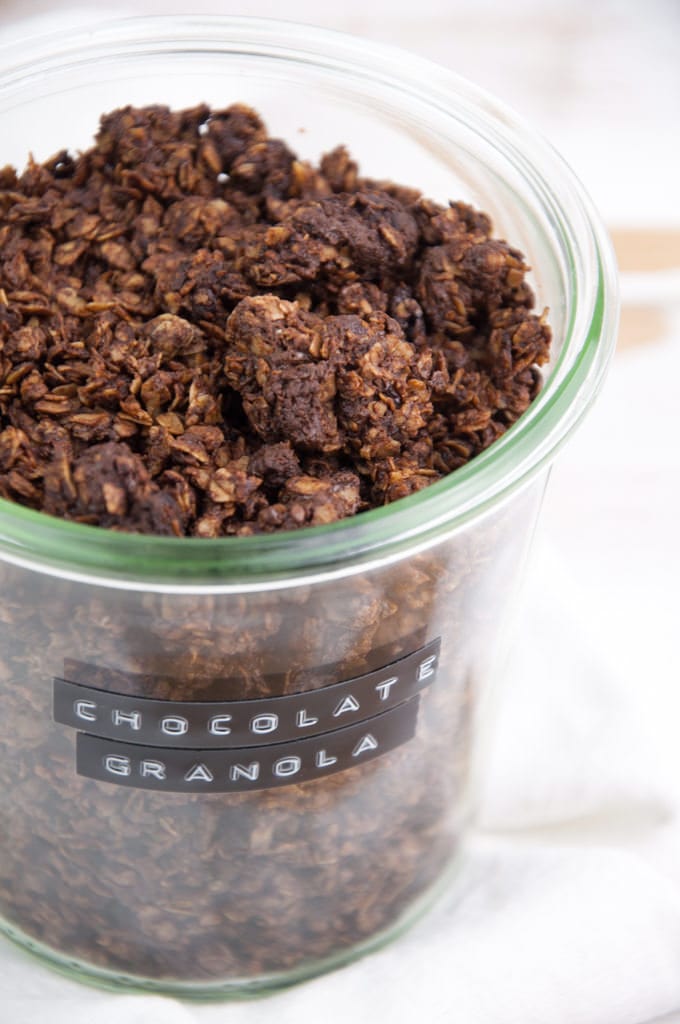 Chocolate Granola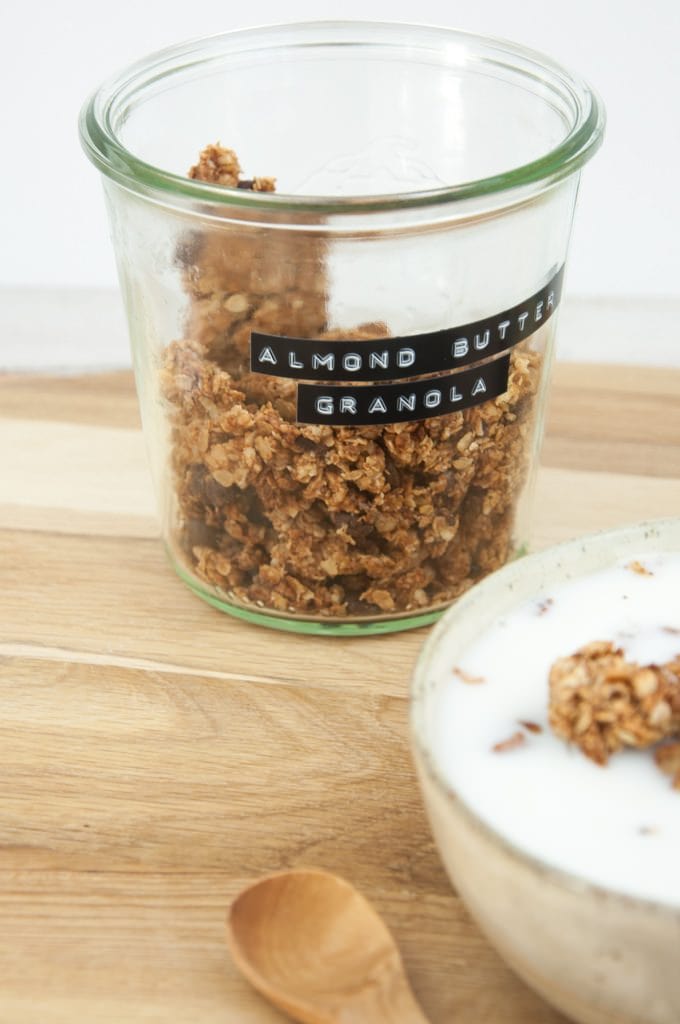 Almond Butter Granola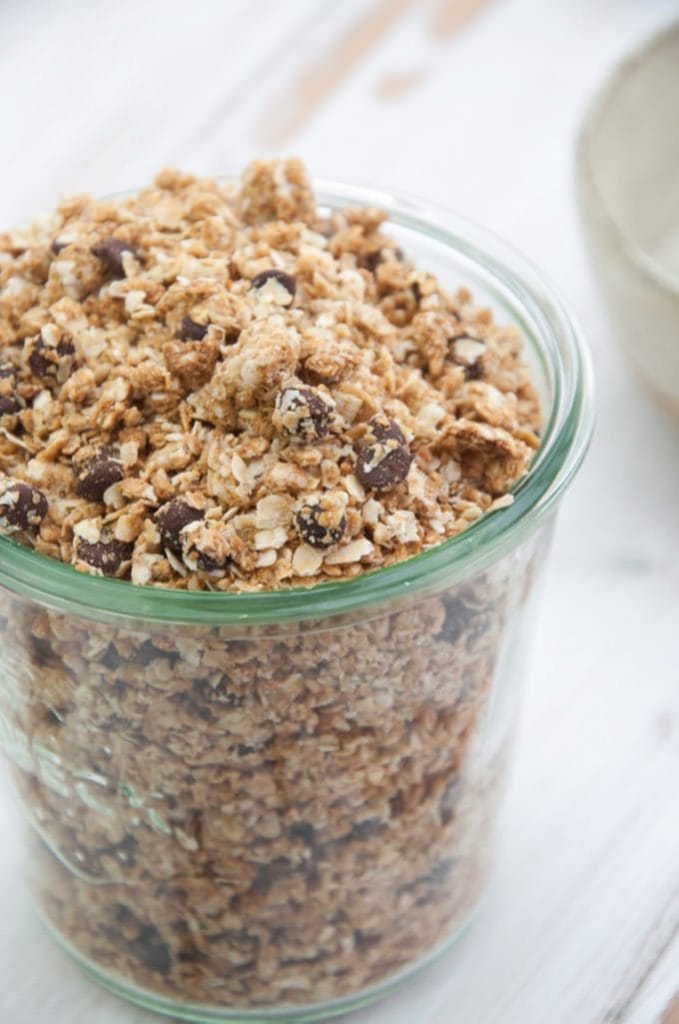 Peanut Butter Granola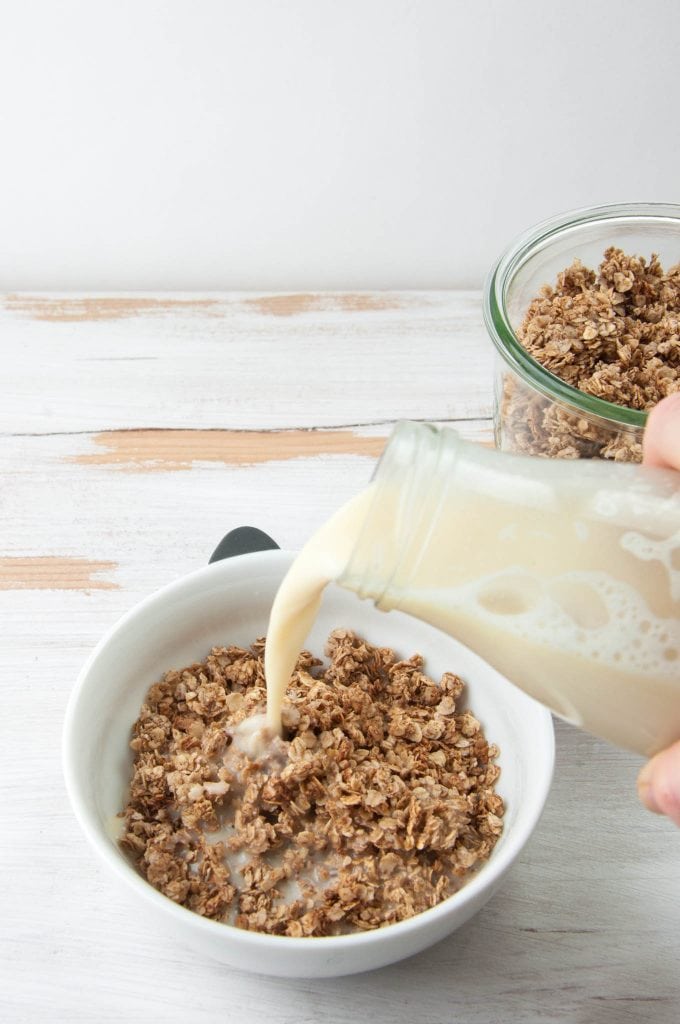 Gingerbread Granola
Vegan Breakfast Bowls
How to make a breakfast bowl: 1) choose a base (such as quinoa, oats, couscous, or even sweet potato), 2) top with all the goodies, 3) enjoy.
Chunky Monkey Breakfast Quinoa Bowl by Vegan Huggs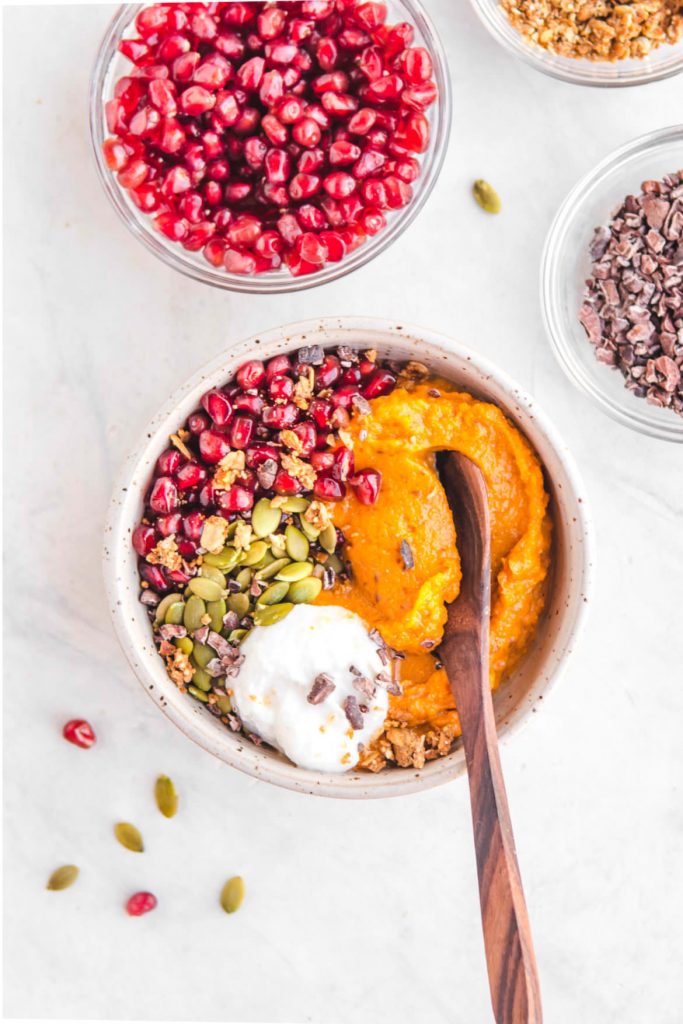 Fluffy Sweet Potato Breakfast Bowl by From My Bowl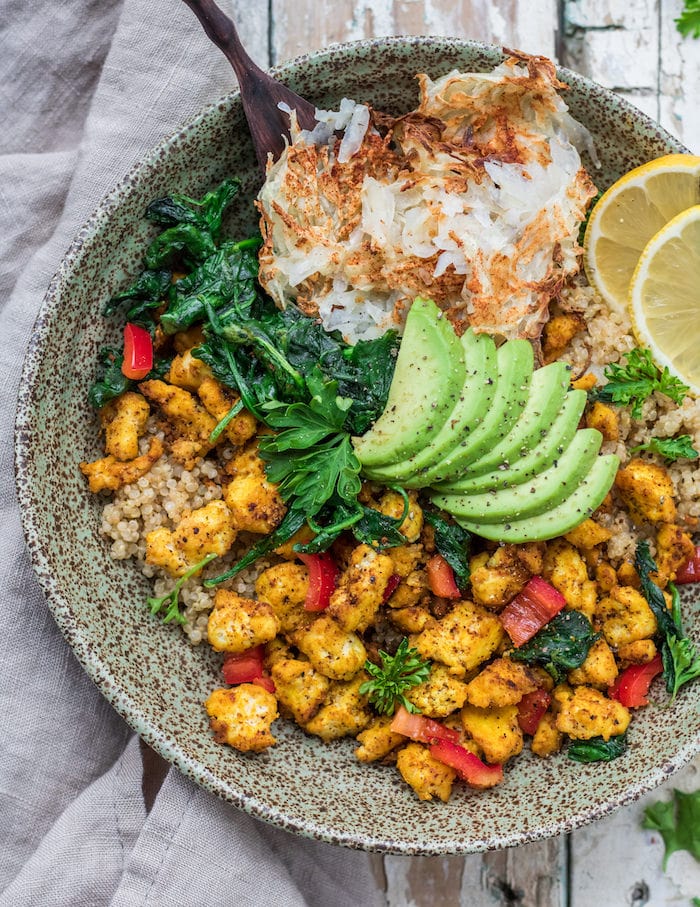 Farmers Market Vegan Breakfast Bowl by Choosing Chia
Vegan Breakfast Sandwiches
Breakfast sandwiches are a quick and easy idea, which can also be brought to school/university/work if you're not eating breakfast at home.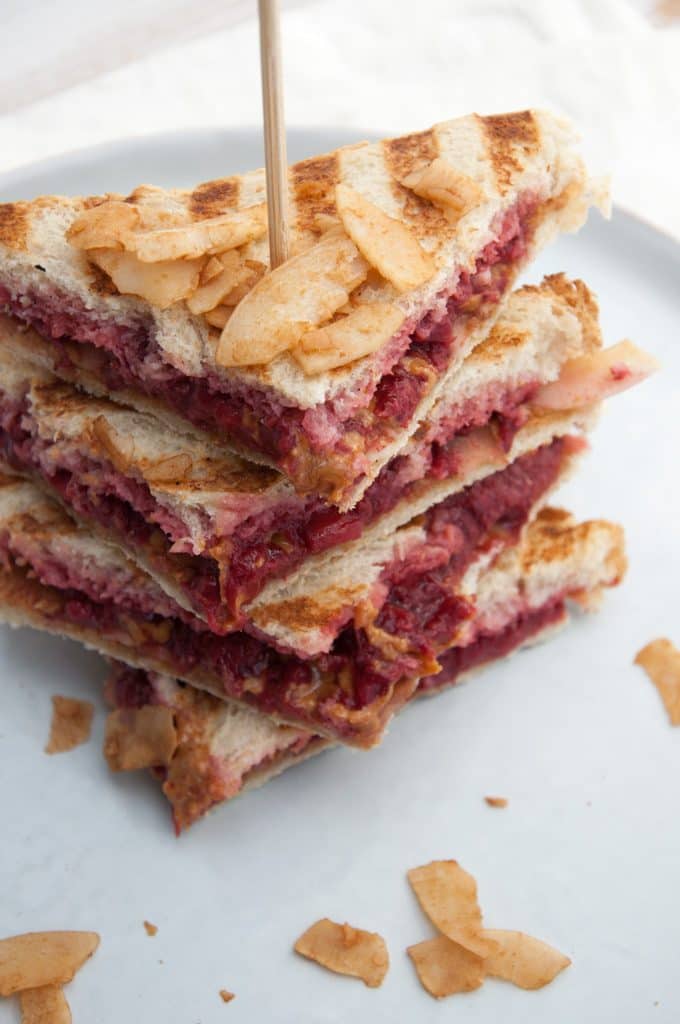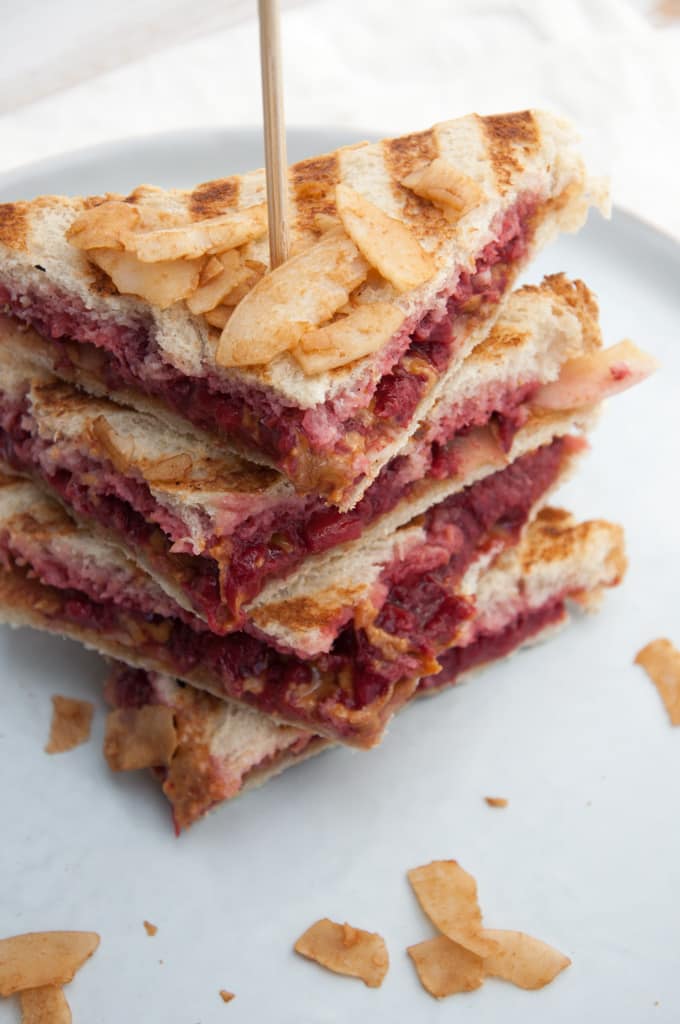 Vegan PBJ Coconut Bacon Sandwich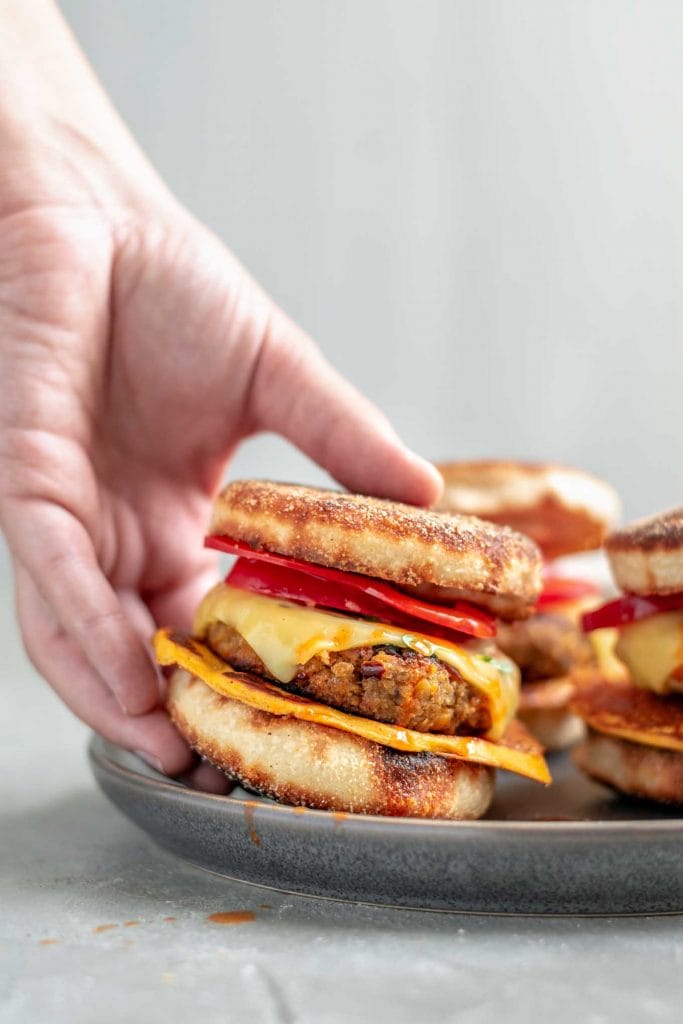 Vegan Breakfast Egg and Sausage Muffin by The Curious Chickpea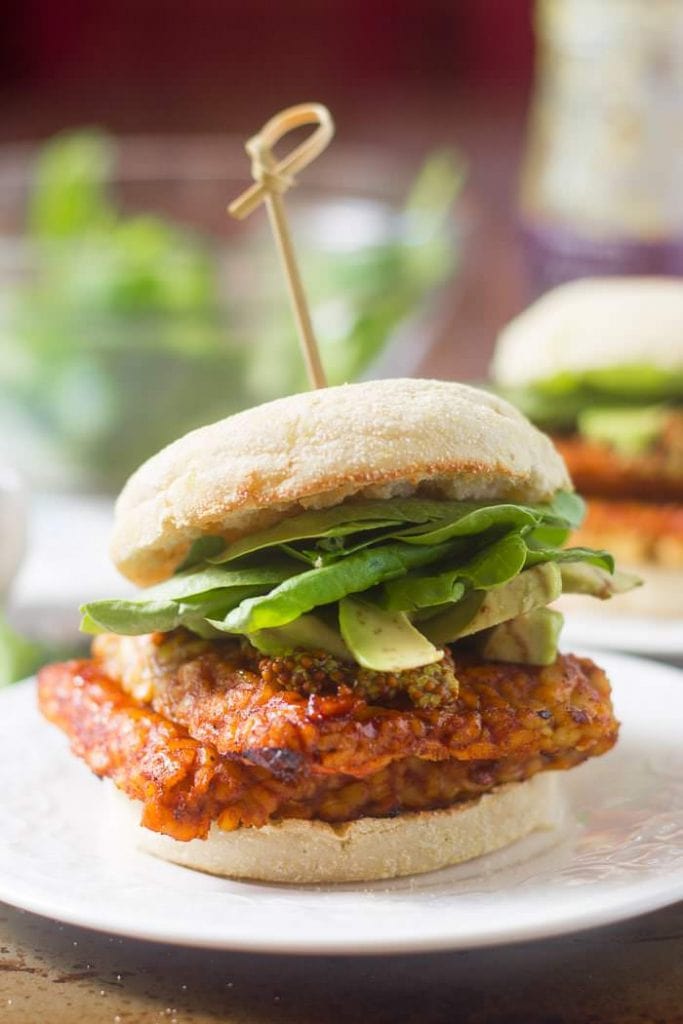 Savory Tempeh Breakfast Sandwiches by Connoisseurus Veg
Vegan Smoothies
If you have literally no time to make breakfast, smoothies are a great option. Just throw everything in a blender, blend, and drink up!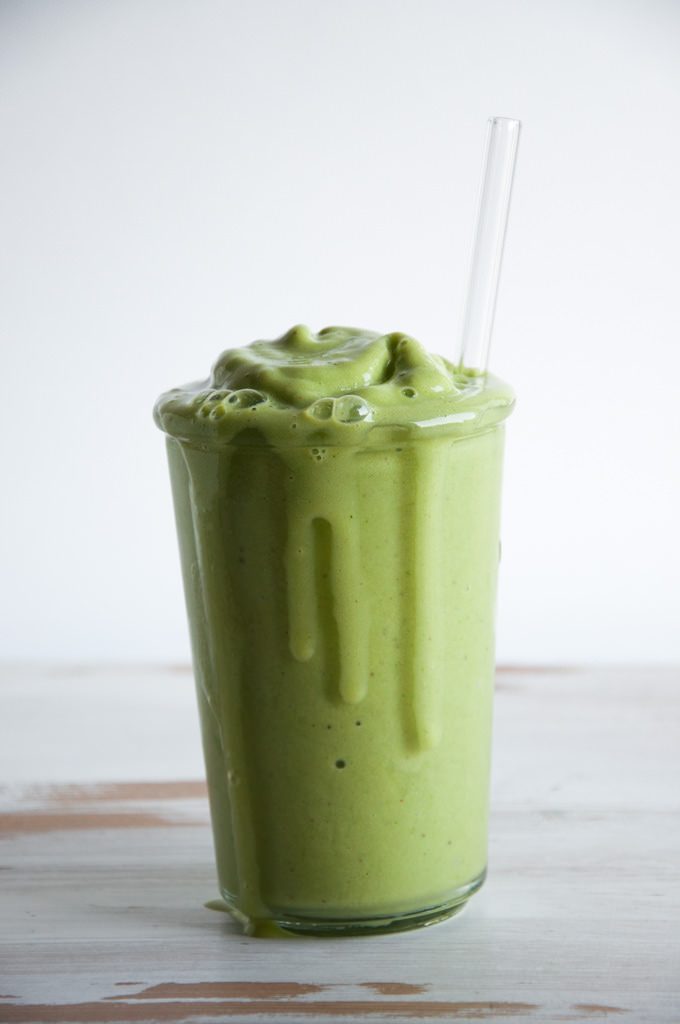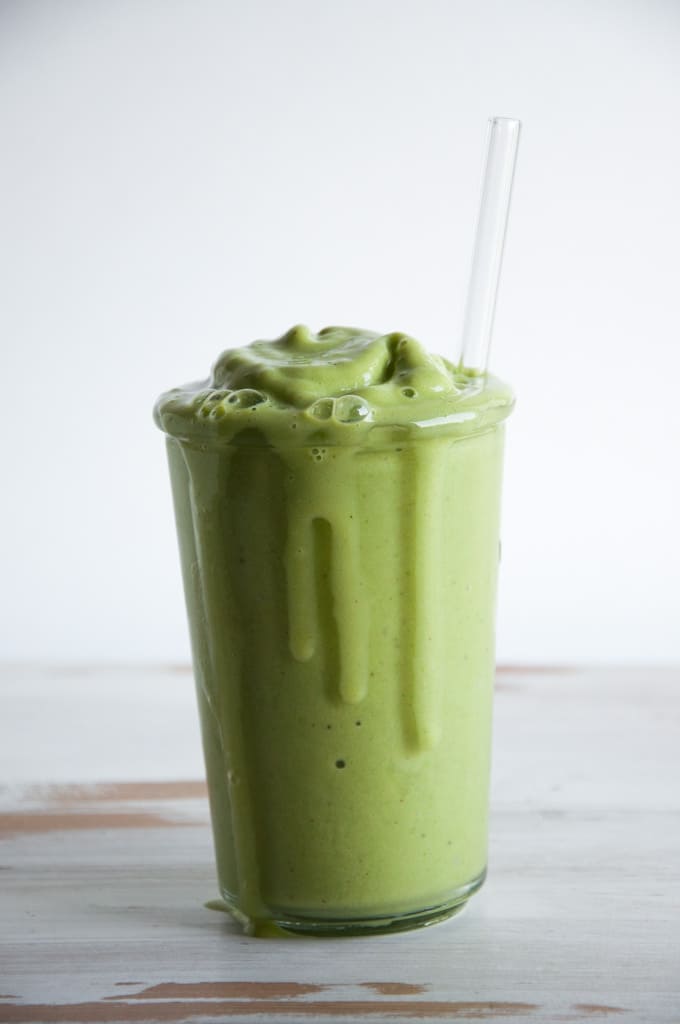 Frozen Green Smoothie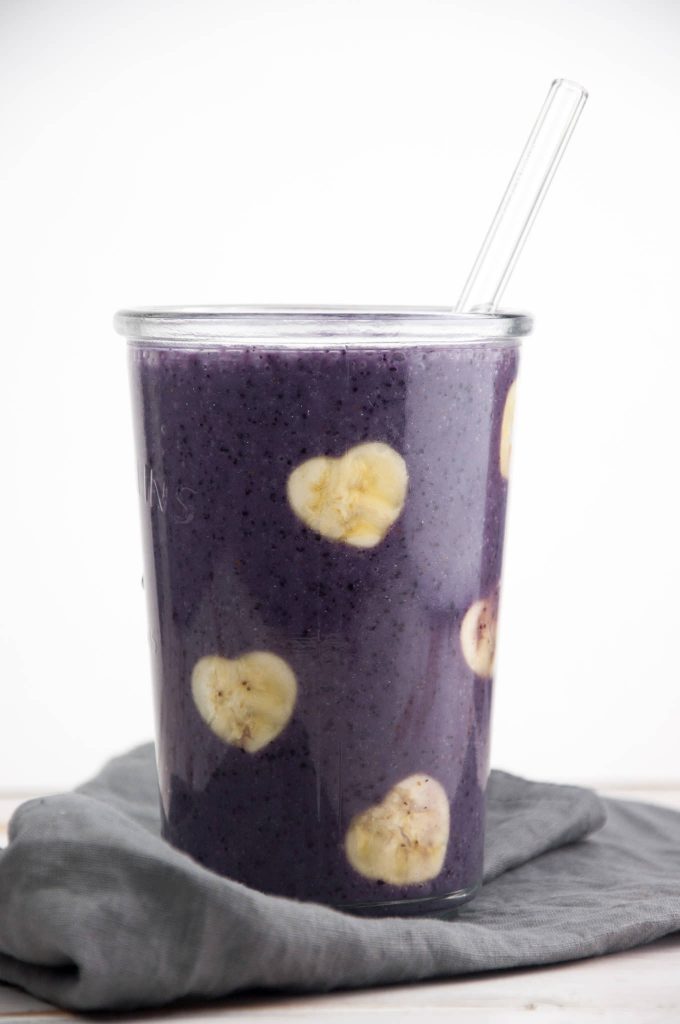 Healthy Blueberry Smoothie
Vegan Breakfast Pizza
Pizza for breakfast?! Yupp! Topped with all the breakfast goodies such as tofu scramble and vegan sausages or a sweet breakfast pizza topped with fruits!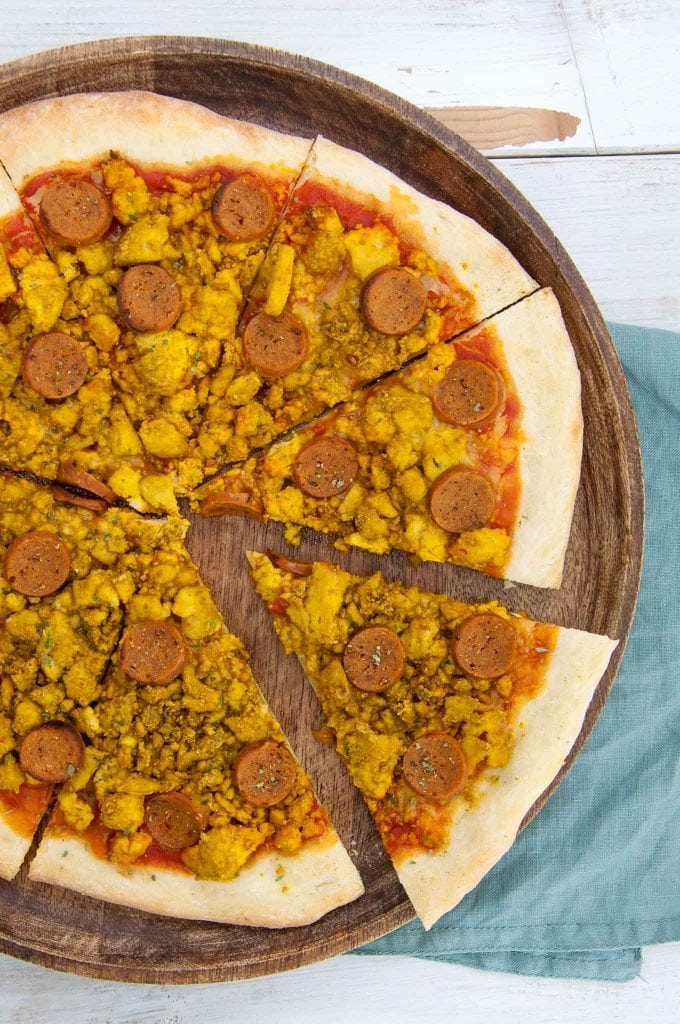 Vegan Breakfast Pizza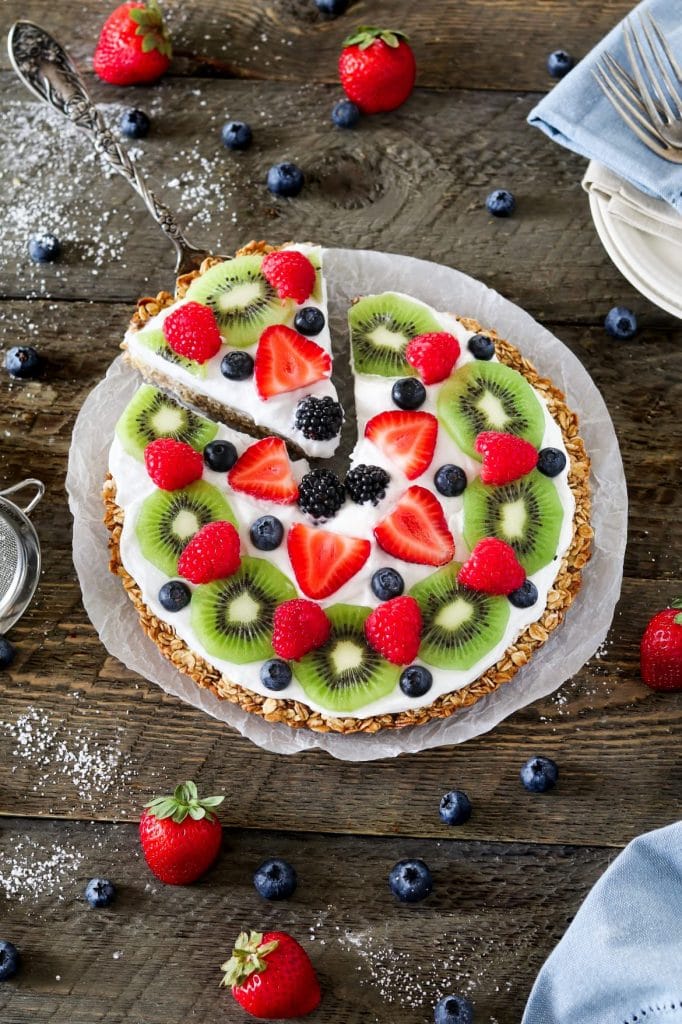 Healthy Fruit Pizza by Vegan Huggs
Vegan Chia Puddings
Chia Puddings are great because you can prepare them, put them in the fridge overnight and enjoy them the next morning. Talk about fuss-free breakfast! You can also store them in sealable containers and take them to work/school/university/sport with you if you're not eating breakfast at home.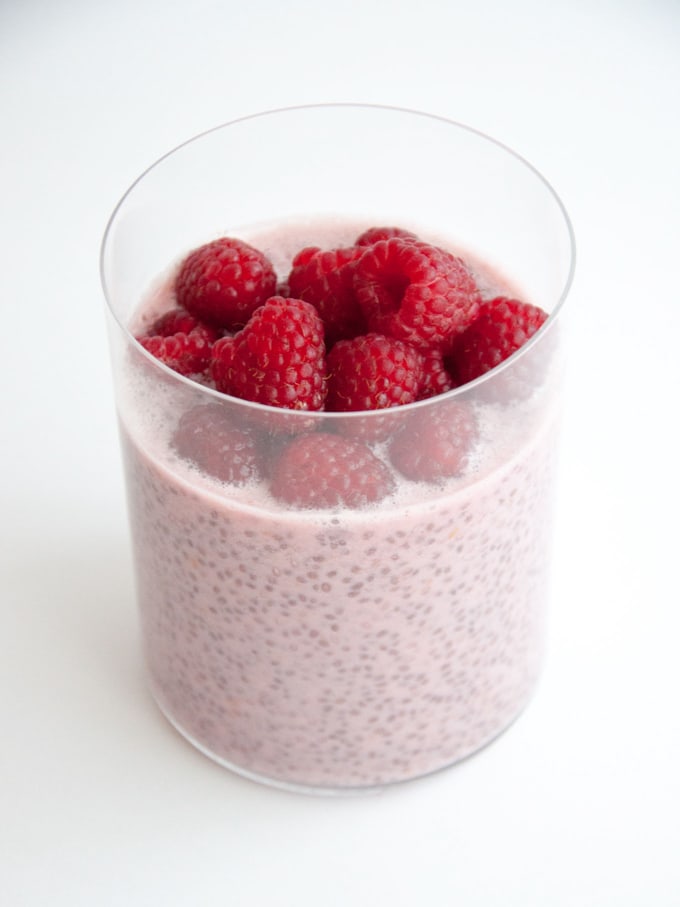 Raspberry Chia Pudding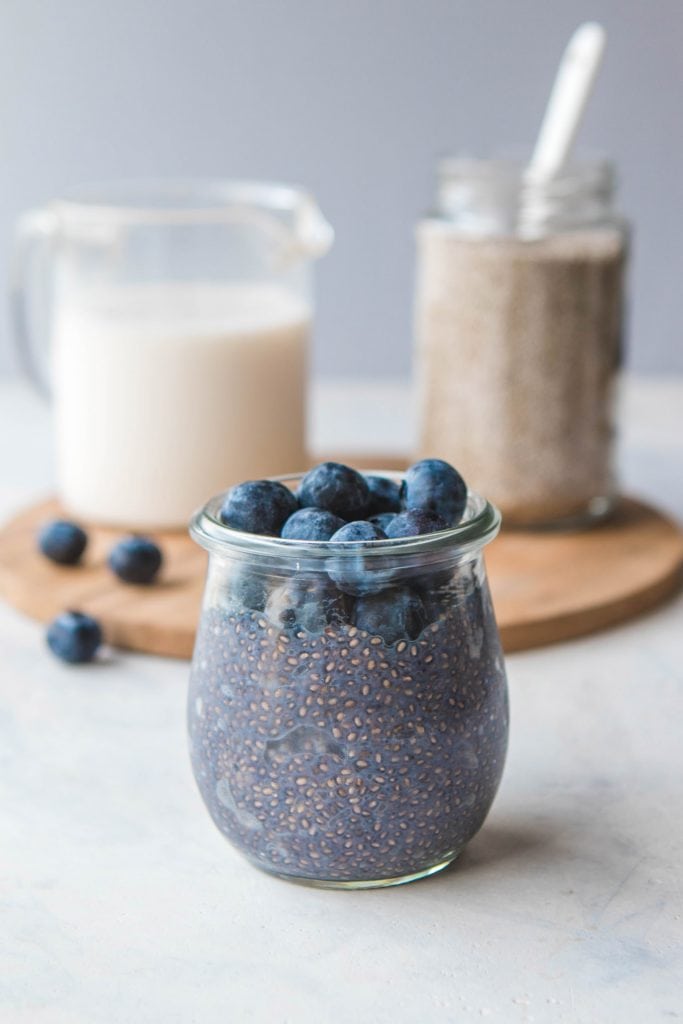 Blueberry Chia Pudding by From My Bowl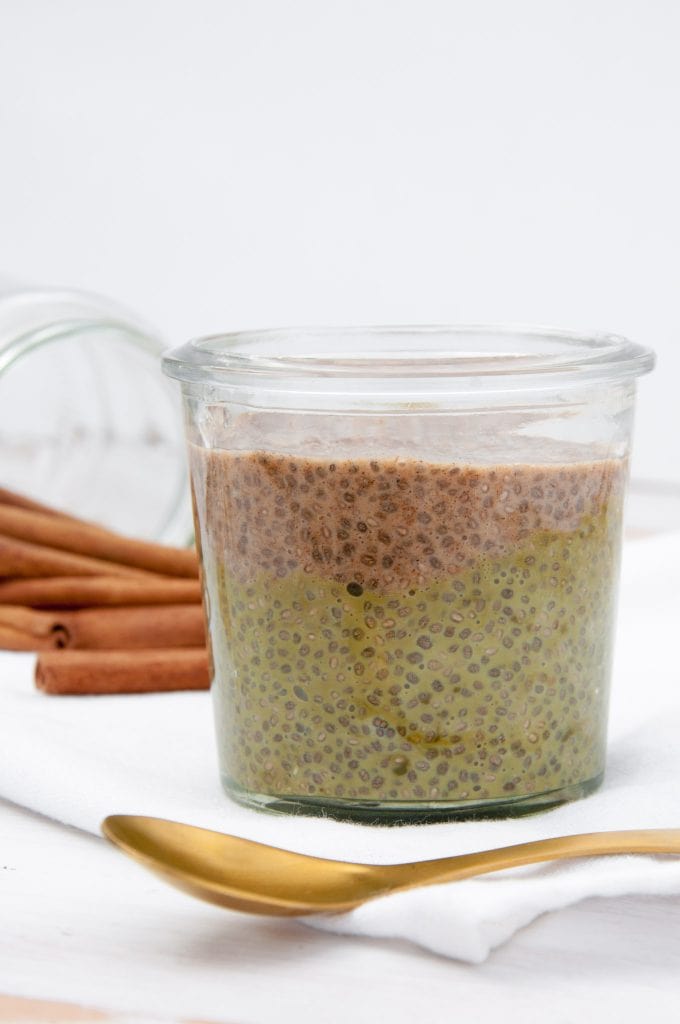 Matcha Cinnamon Chia Pudding
Vegan Omelet
Did you know you can make delicious vegan omelettes using chickpea flour? Kala Namak is the secret ingredient for an eggy taste!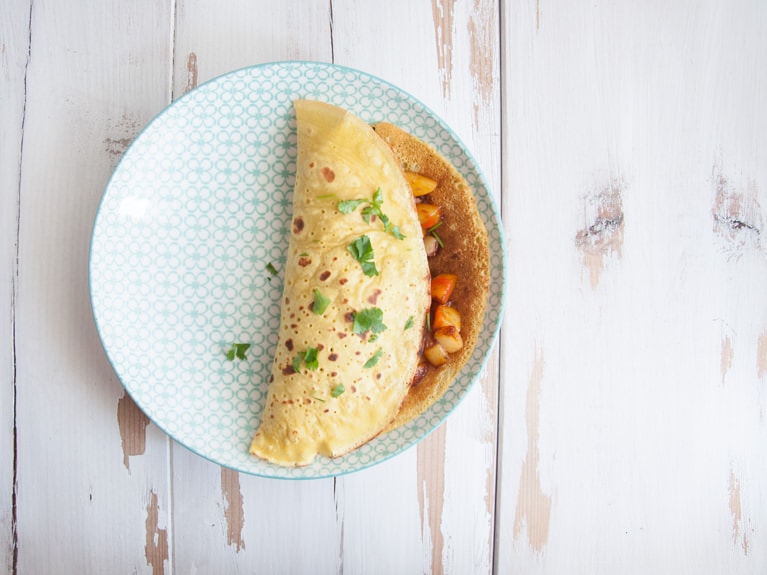 Vegan Chickpea Omelet filled with potatoes and arugula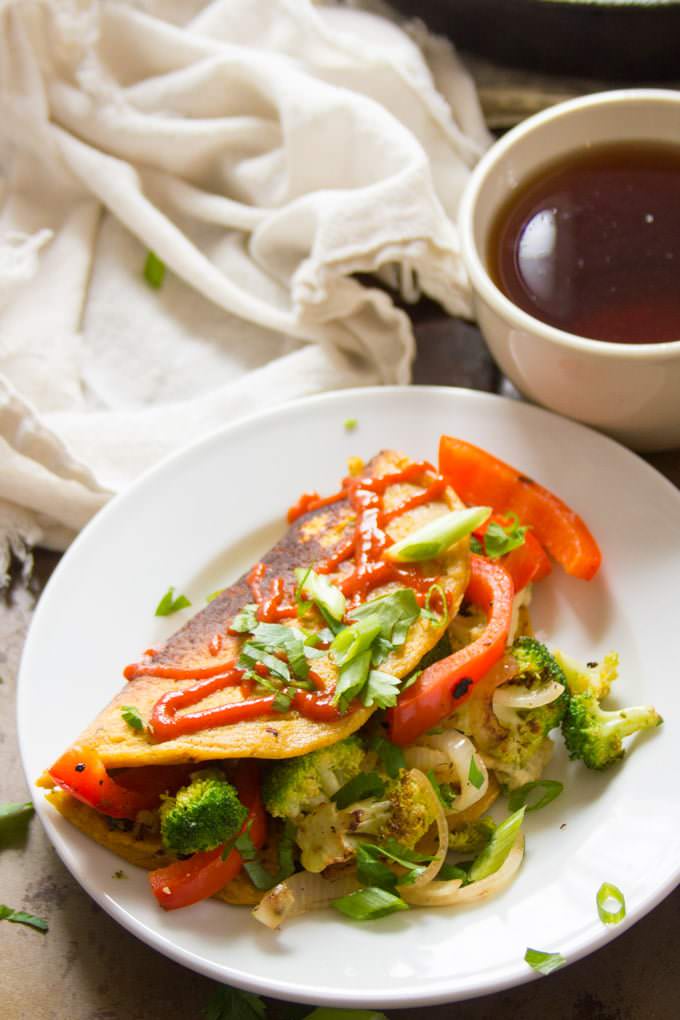 Veggie-Stuffed Vegan Omelet by Connoisseurus Veg
Nice Cream
Ice cream for breakfast?! What?! In what world are we living in?! In a good one, I'm telling you. Because this ice cream is made out of bananas and is therefore super healthy! It's the perfect refreshing breakfast on hot summer days!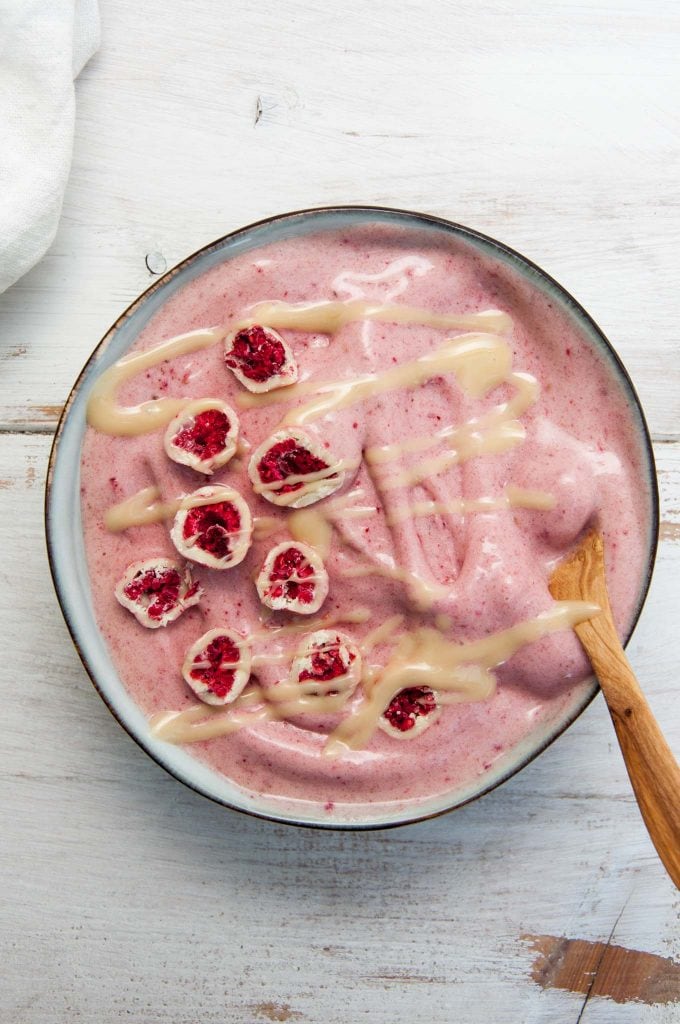 Raspberry Nice Cream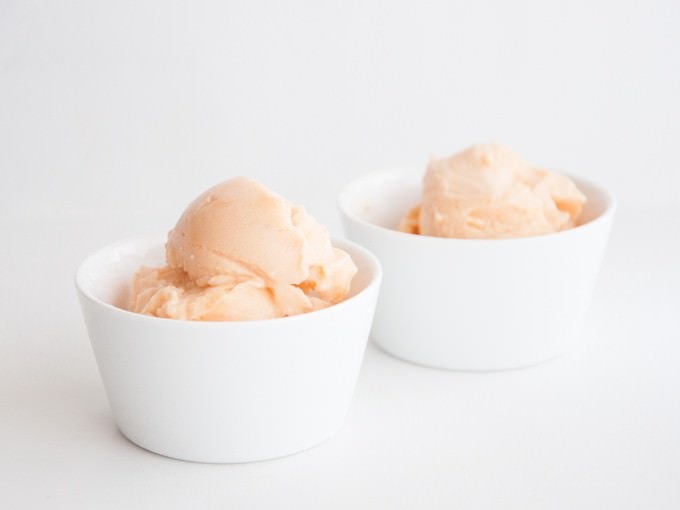 Cantaloupe Nice Cream
Don't forget to bookmark or pin this page, so you'll always have the most amazing vegan breakfast recipes at hand! And please let me know your favorites in the comments below! :)
Affiliate Disclosure: This post may contain affiliate links, which means I may earn referral fees if you make a purchase through my link. While clicking these links won't cost you any extra money, they will help me keep this site up and running!