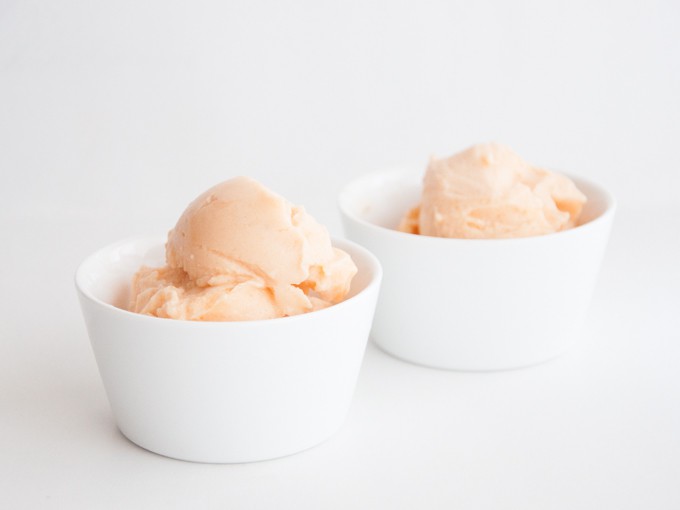 Cantaloupe is my favorite melon, so I decided it was time to turn it into ice cream and it turned out amazing!
I've cut one half cantaloupe into pieces and froze them overnight. The next day I've added half of that (= 1/4 cantaloupe) into the blender and added 5 pieces of frozen banana for more creaminess and blended until an awesome, smooth ice cream was the result. It's creamy, refreshing, naturally sweet (no need for additional sweeteners!) and amazing!
The ice cream is vegan (egg-free, dairy-free), gluten-free, refined-sugar free. 100% fruit = super healthy and good for you!
Vegan 2 Ingredient Cantaloupe Ice Cream
Vegan 2 Ingredient Cantaloupe Ice Cream - made without an ice cream machine. You'll only need a food processor for this delicious treat!
Author:
Elephantastic Vegan
Ingredients
¼ cantaloupe melon
1 banana
Instructions
Cut the banana and the cantaloupe (remove the skin and seeds) in pieces, put them in a ziploc bag and freeze them overnight.
Put the frozen banana and cantaloupe pieces in your kitchen processor or high-speed blender.
Pulse or blend until completely smooth. (Don't give up, this may take a while depending on the power of your processor.)
Transfer the ice cream in the bowls and enjoy immediately!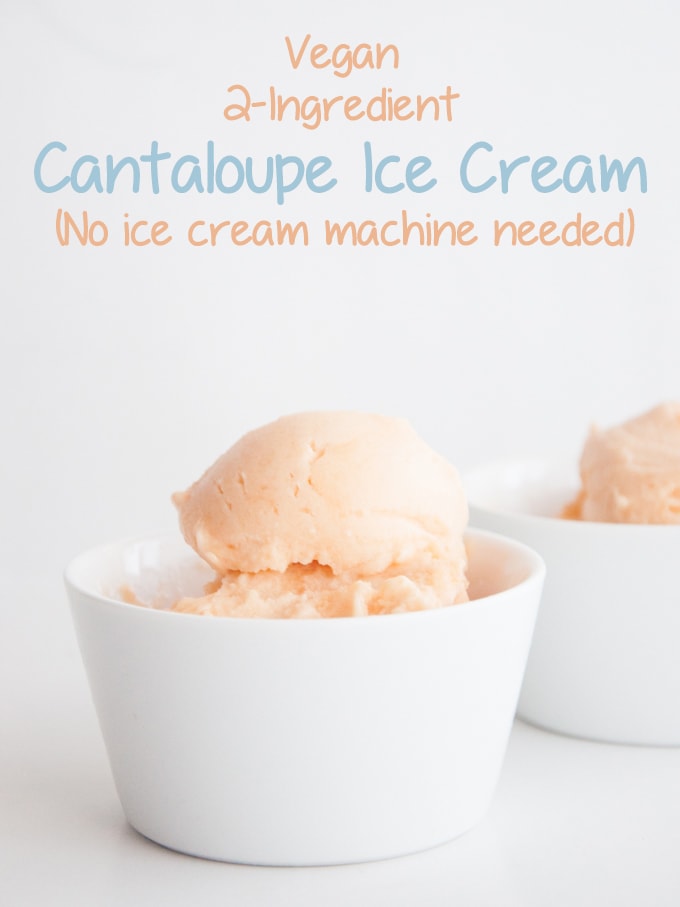 Should you be making this simple vegan cantaloupe ice cream, I'd love to hear how it went! Write me a comment or post a picture on instagram and tag me via @elephantasticvegan to make sure I'll see it ^.^