Everything you need to make your mom happy! This post of Vegan Mother's Day Recipes includes sweet and savory breakfast ideas, quick and easy lunch & dinner inspiration, tasty desserts, and refreshing drinks!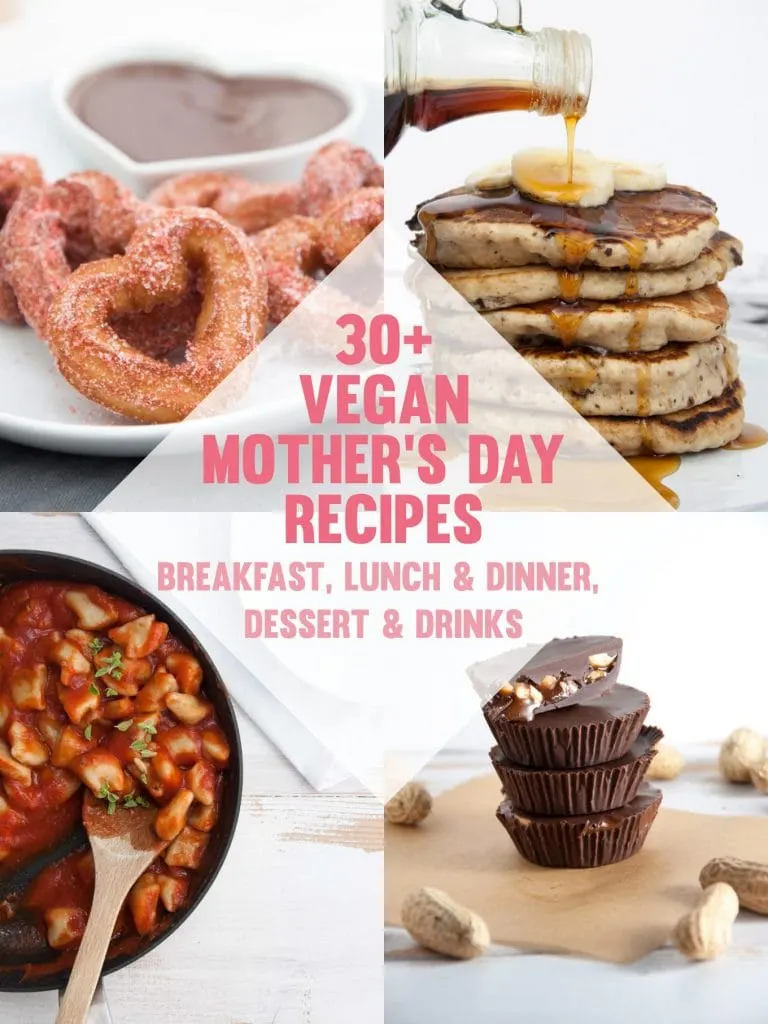 In this post, you'll find everything you need for a delicious plant-based Mother's Day:
Sweet and Savory Breakfast Ideas
Lunch & Dinner Inspo
Tasty Desserts
and refreshing Drinks and Cocktails.
The perfect Mother's Day Breakfast
Breakfast tip: If you don't have a lot of time in the morning to make your mom breakfast, you should check out the overnight oats, chia pudding, and granola. All of them can be prepared the day(s) ahead. Store the overnight oats and chia pudding in the fridge overnight, have it ready in the morning. Keep the granola in an air-tight jar and eat it with dairy-free milk or yogurt.
For pancakes and waffles, you can prepare the batter the day ahead, leave it in the fridge, add just a bit of more plant-based milk until it reaches the right consistency and then make quick pancakes and waffles in the morning.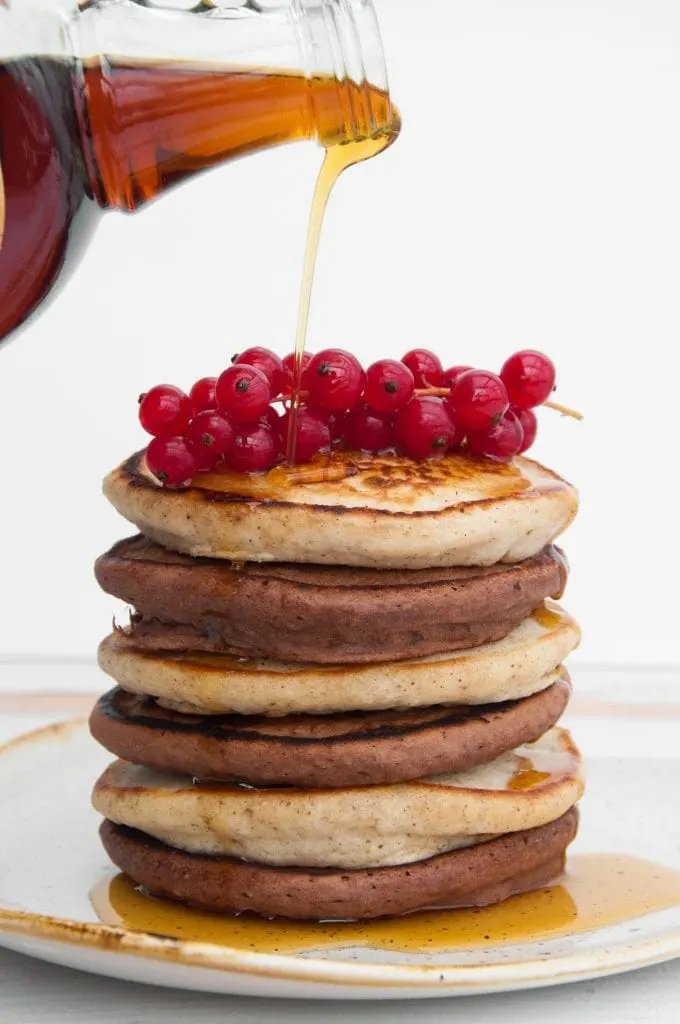 Cocoa & Vanilla Pancake Tower – topped with fresh red currant and maple syrup – it's simply delicious!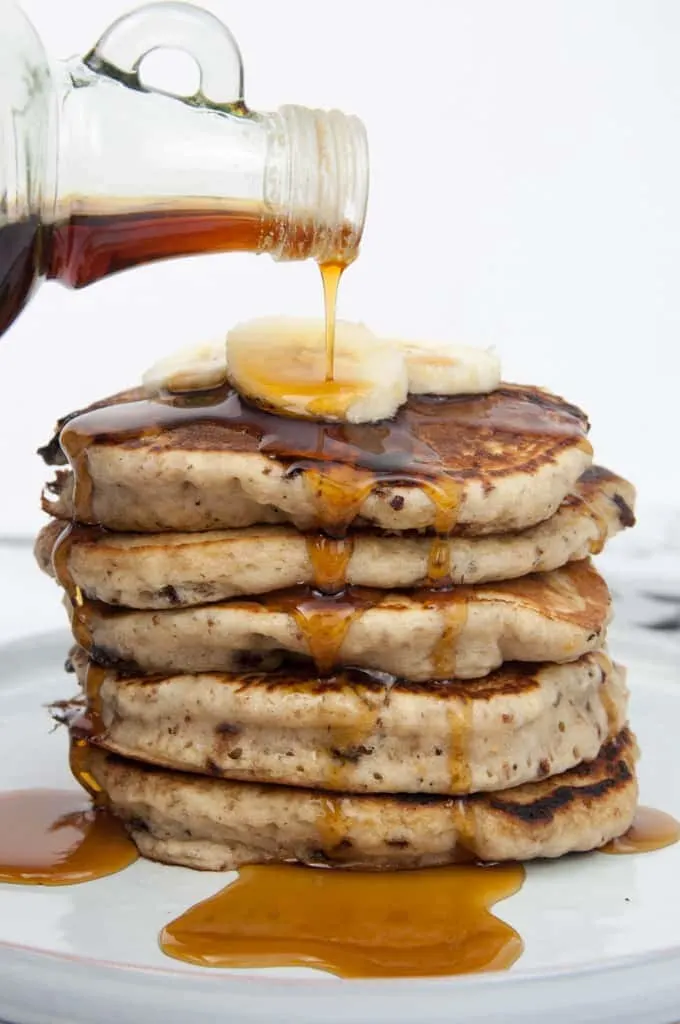 Banana Bread Pancakes with Chocolate Chunks – you'll never have to decide between banana bread and pancakes again!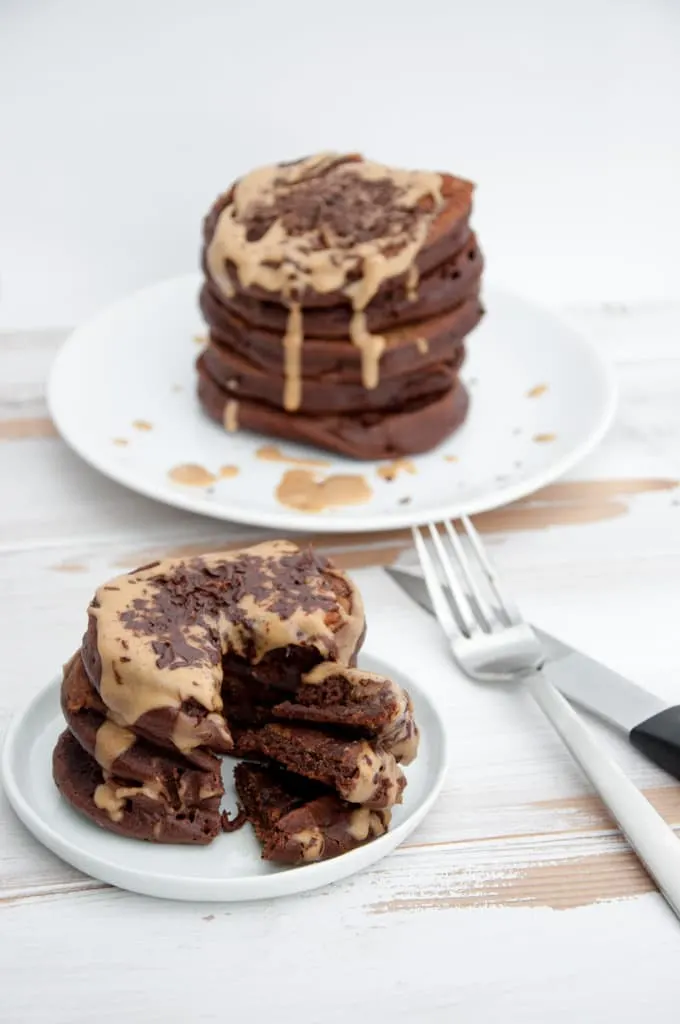 Chocolate Peanut Butter Pancakes – they are Chocolate Pancakes topped with Peanut Butter Sauce and shaved chocolate. What a decadent way to start the day!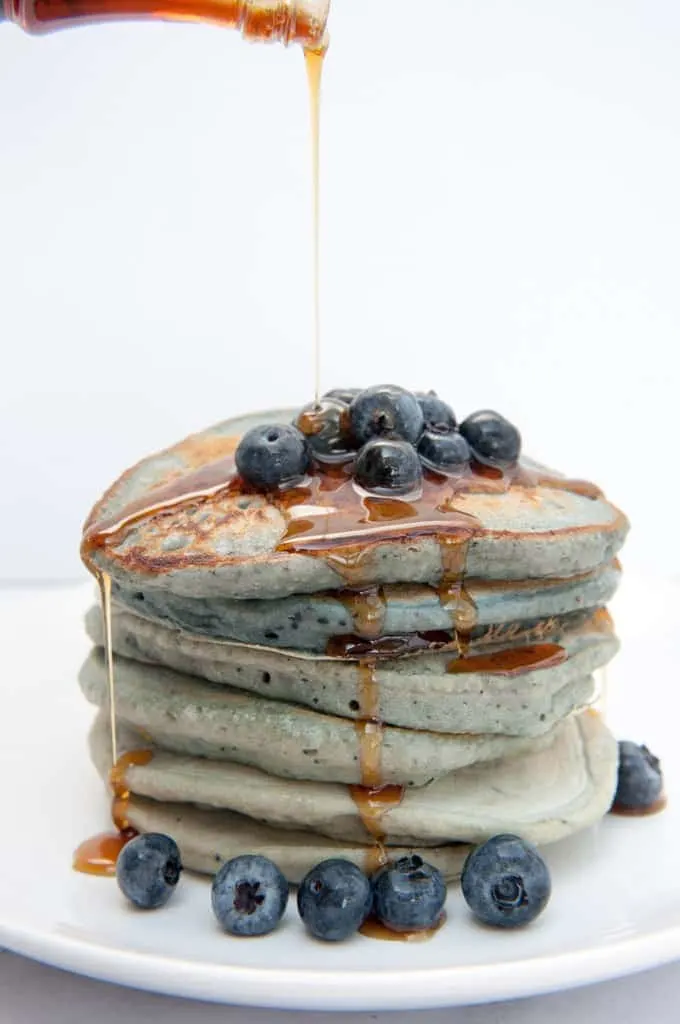 Blue-Berry Pancakes – these pancakes are naturally colored with blueberries.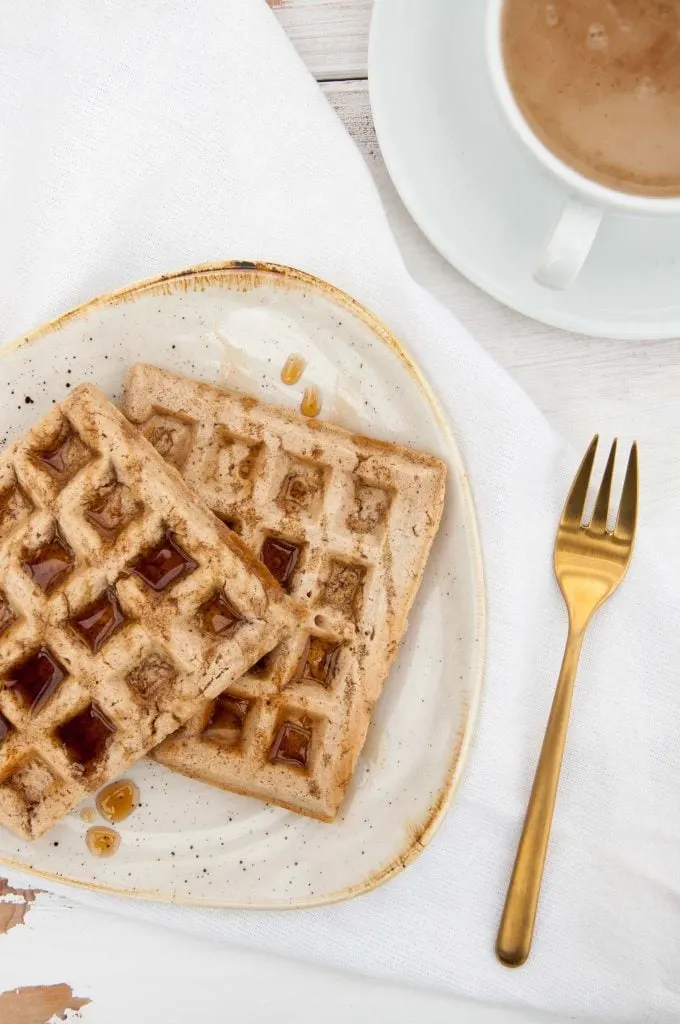 Chai Waffles – without eggs or dairy – but 100% flavorful. With cinnamon, ginger, cardamom, cloves, and all the typical chai spices!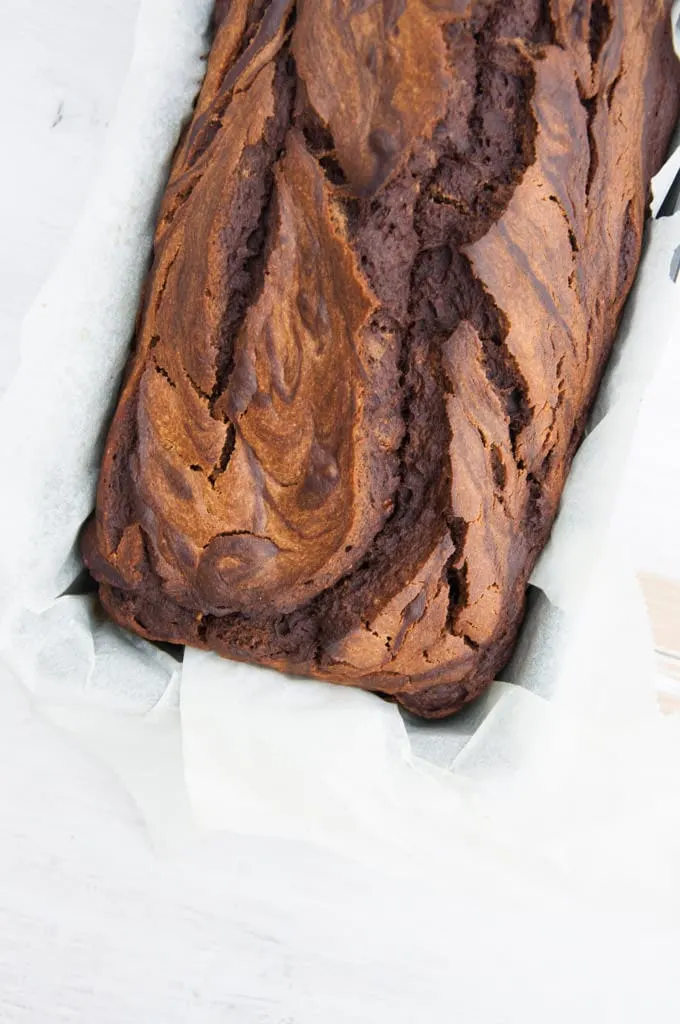 Chocolate Peanut Butter Banana Bread – Banana Bread is always a good use for overripe bananas. But this vegan Chocolate Peanut Butter Banana Bread is everything you've ever wanted! Drizzle it with more peanut butter sauce, just because!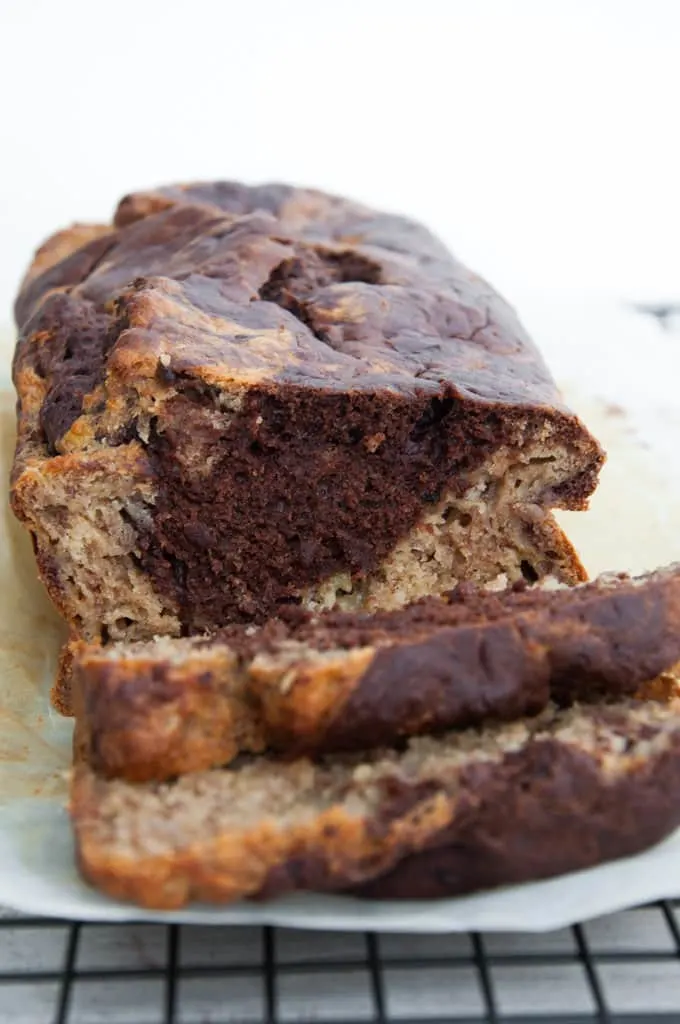 Marbled Banana Bread – The banana bread uses very basic ingredients, and it's hardly any work to make the marbled look. Step up your Banana Bread skills with this simple recipe!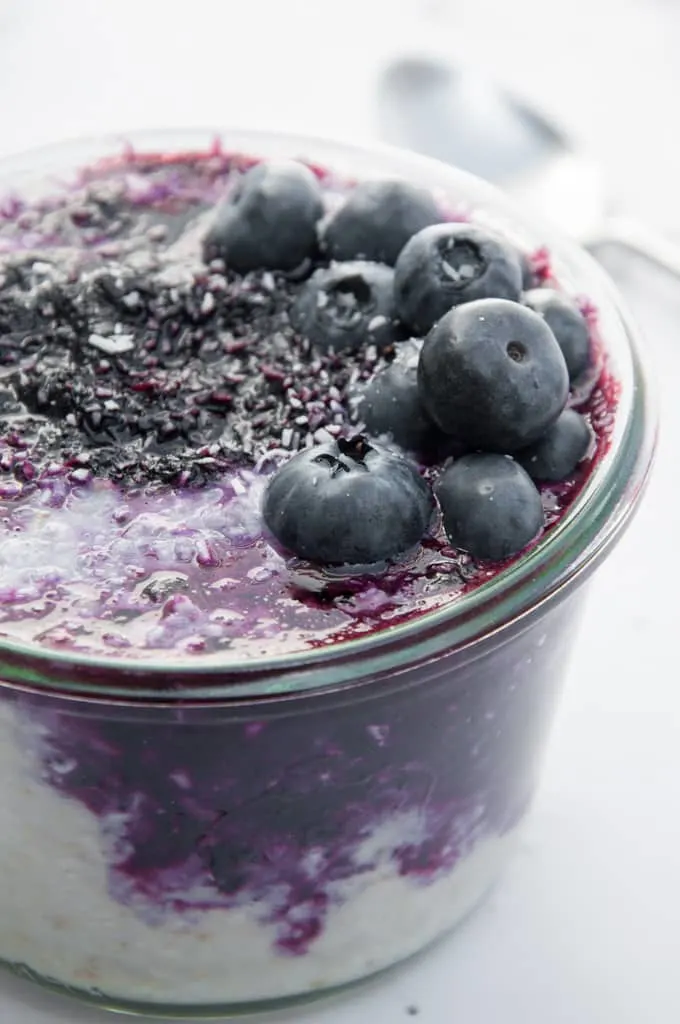 Blueberry Overnight Oats – Prepare the oats the day ahead and top with warm blueberry sauce and fresh berries the next morning. So good!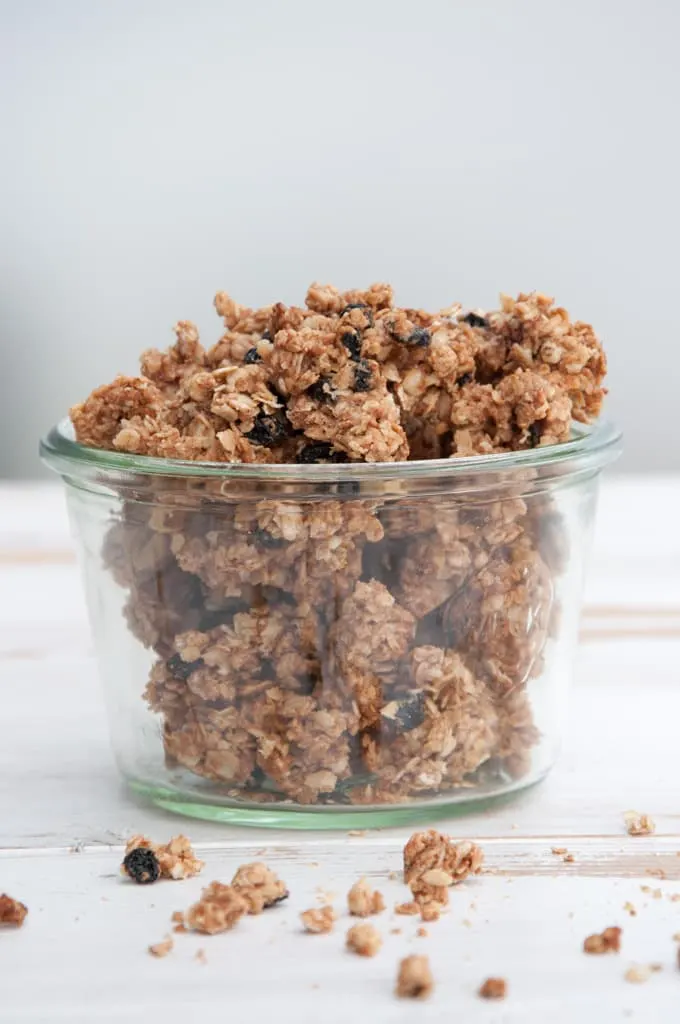 Marzipan Granola – made with only 4 ingredients! Delicious with date-sweetened hazelnut milk!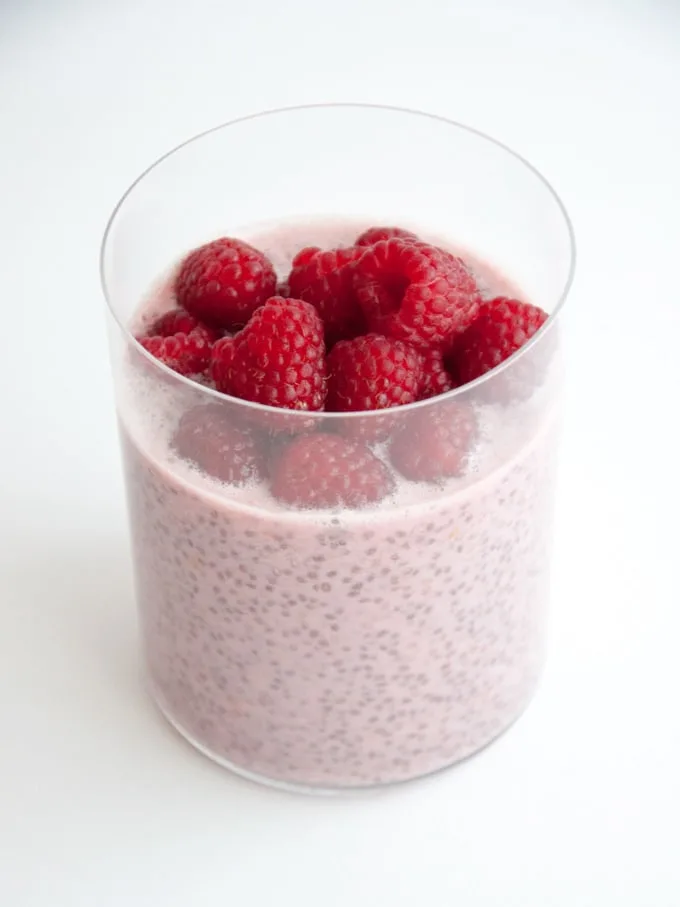 Raspberry Chia Pudding – Chia Puddings are awesome because you can make them the night before and therefore enjoy them in the morning without any hassle.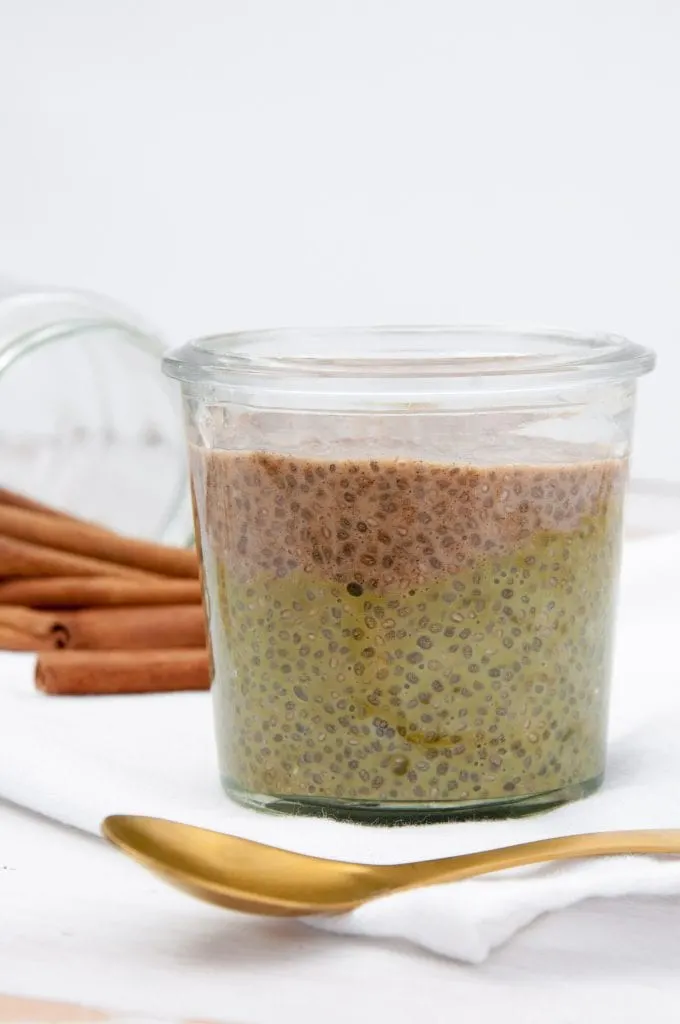 Matcha Cinnamon Chia Pudding – It fuels your body without making you feel super stuffed.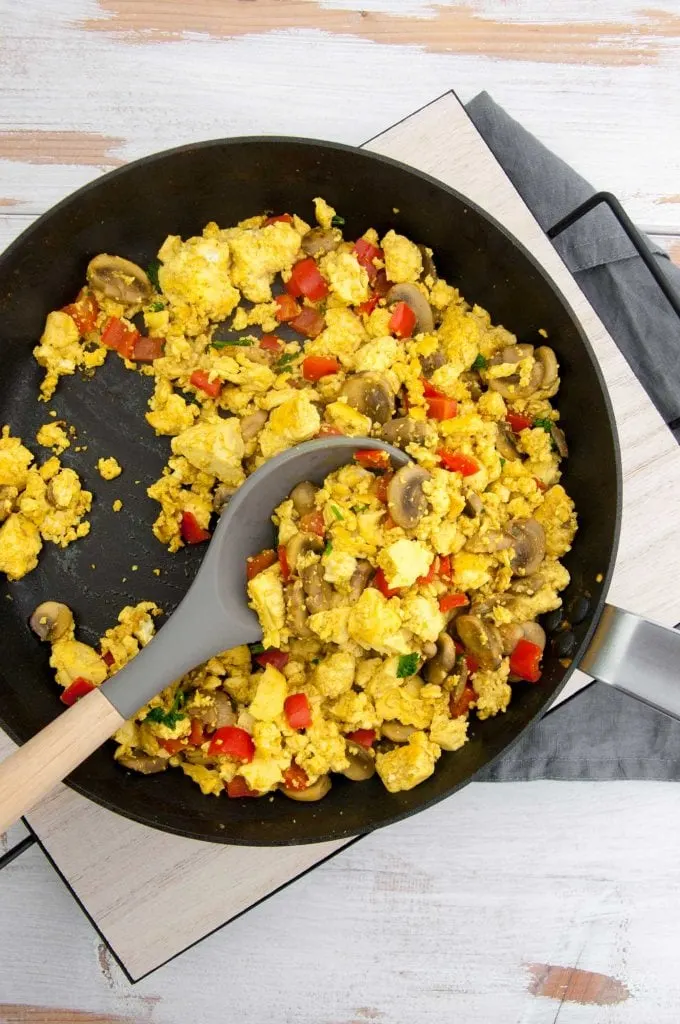 Tofu Scramble with Mushrooms and Bell Pepper – the perfect vegan alternative to scrambled eggs!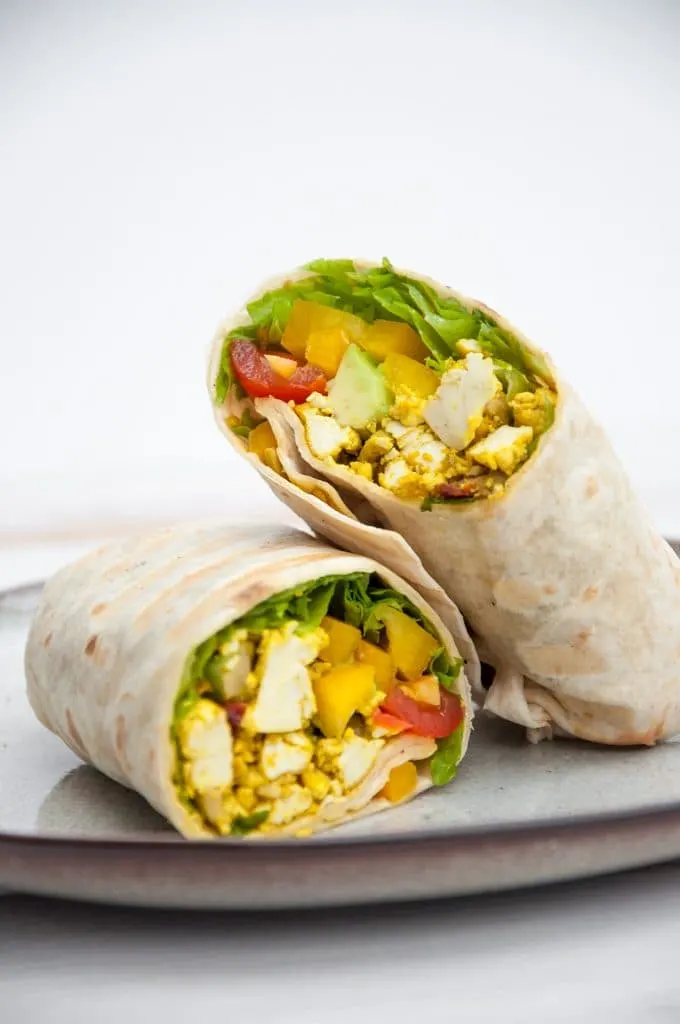 Mediterranean Tofu Scramble Breakfast Burrito – Tofu Scramble with sundried tomatoes and olives, bell pepper, tomatoes, salad, and avocado. Breakfast of champions.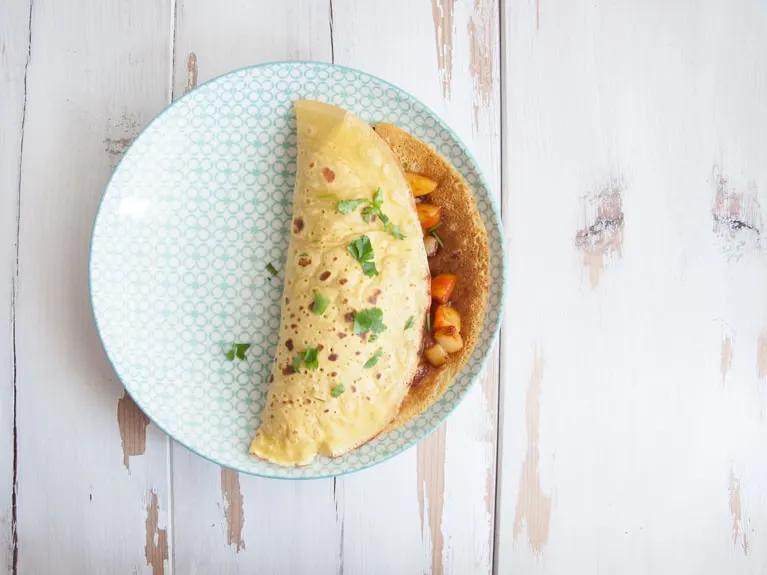 Vegan Chickpea Omelet filled with potatoes and arugula – You can make a delicious vegan omelet with chickpea flour!
Vegan Lunch and Dinner Ideas for Mother's Day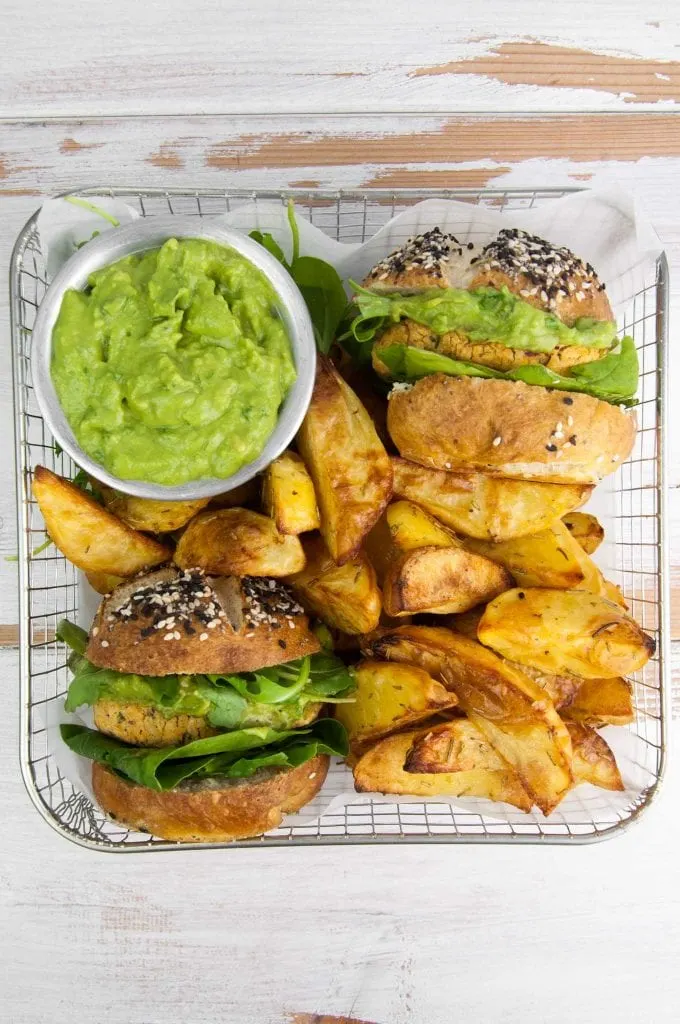 Falafel Burger – with avocado sauce, spinach & homemade burger buns (pretzel style). This is the ultimate flavor explosion for falafel-lovers.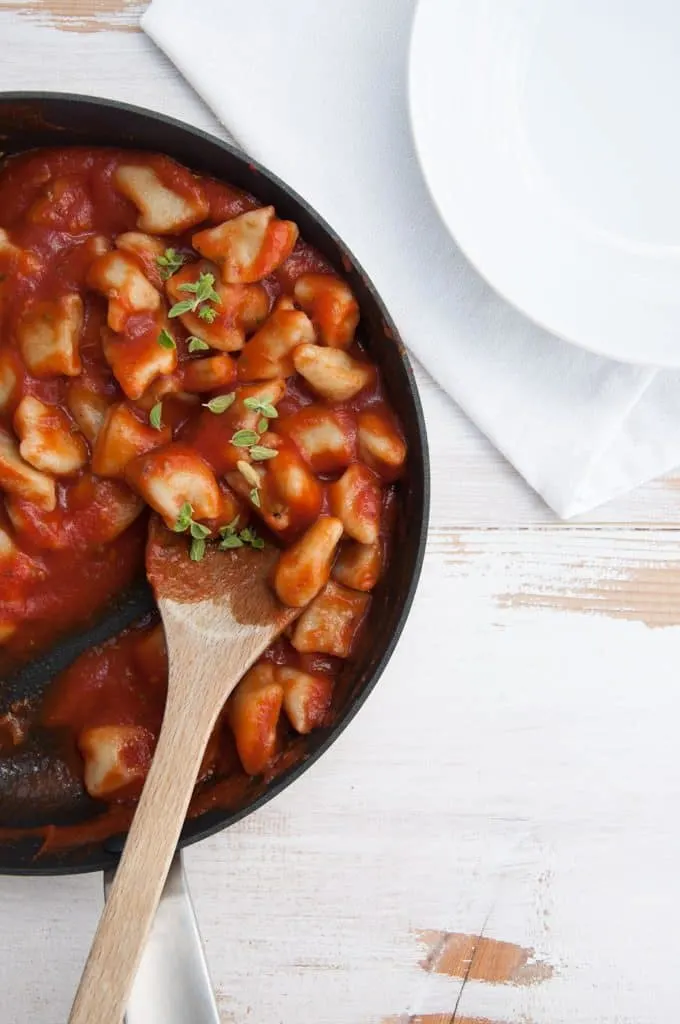 Vegan Gnocchi from scratch – served with a delicious tomato sauce!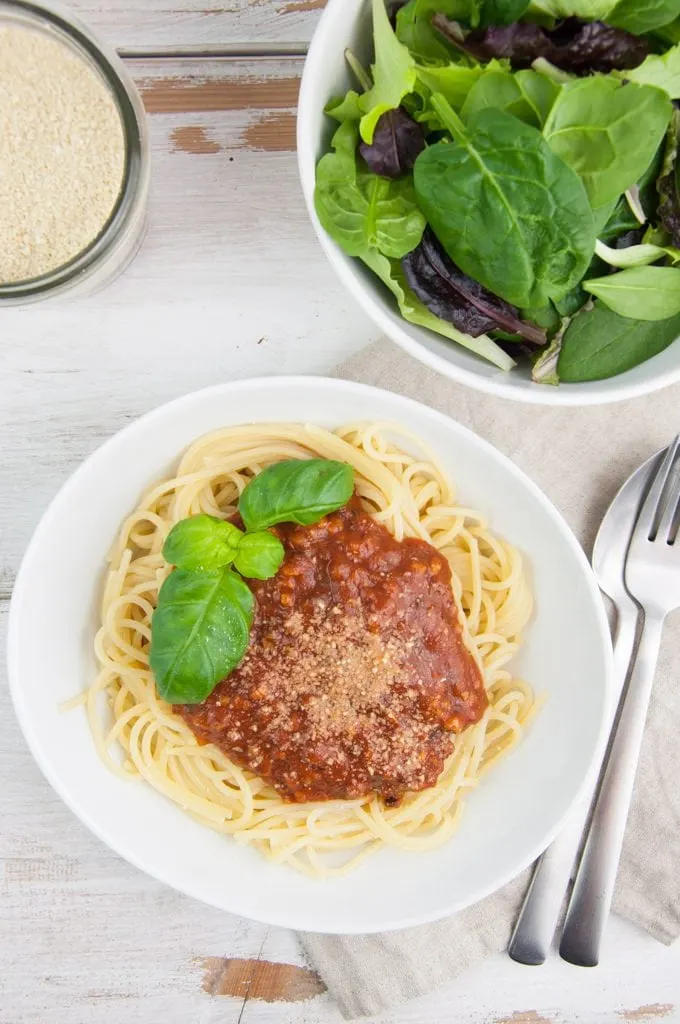 Spaghetti Bolognese – soy granule in the sauce adds lots of protein and a great texture!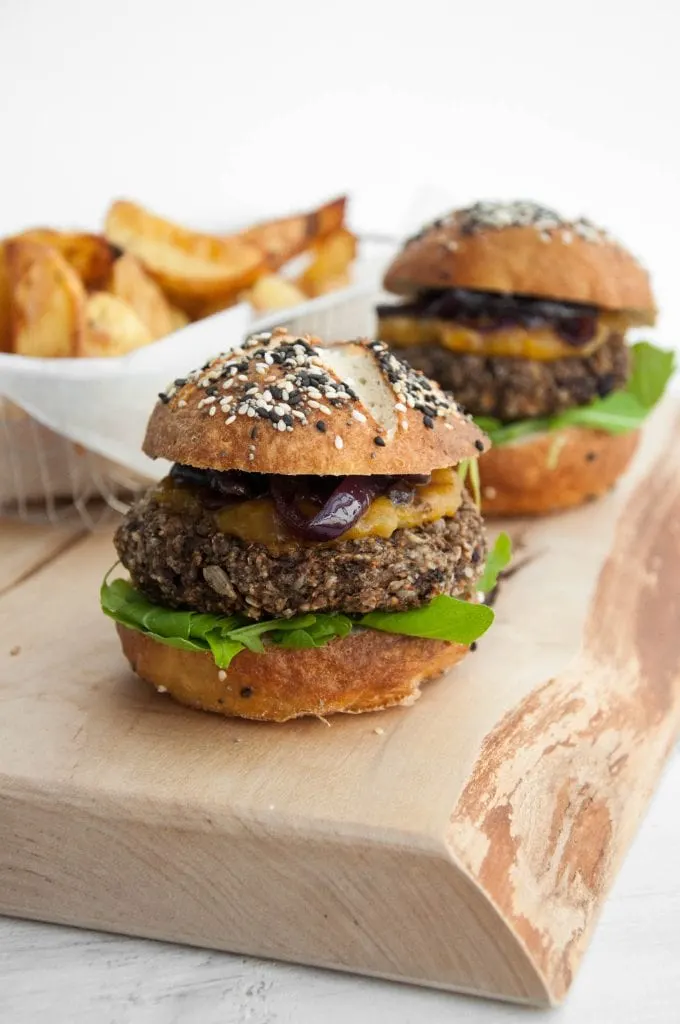 Vegan Mushroom Burger – Easy homemade mushroom patties (that don't fall apart) served with caramelized red onions, mango chutney and fresh arugula in pretzel buns. So good!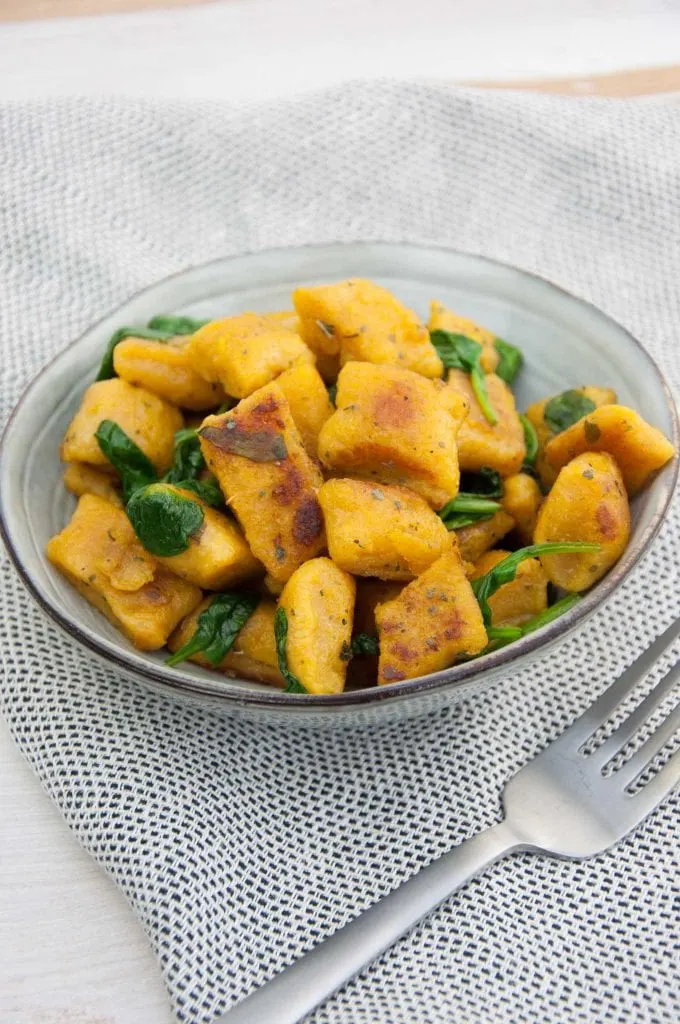 Crispy Pumpkin Gnocchi – homemade gnocchi are even fancier when adding pumpkin to the mix!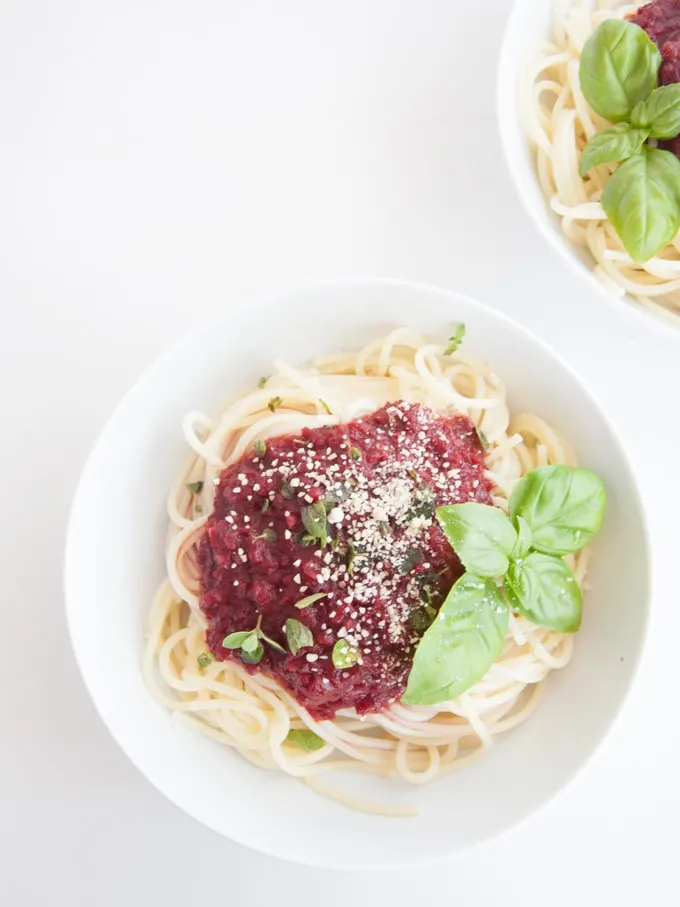 Fruity & Purple Spaghetti Bolognese – use purple carrots for a beautiful and vibrant purple sauce!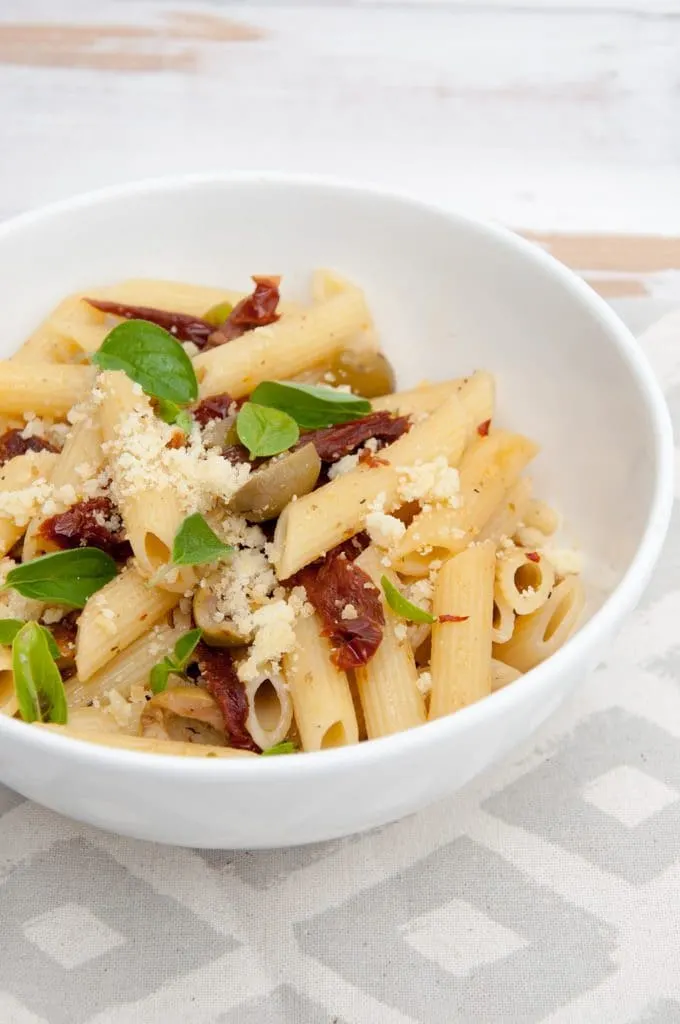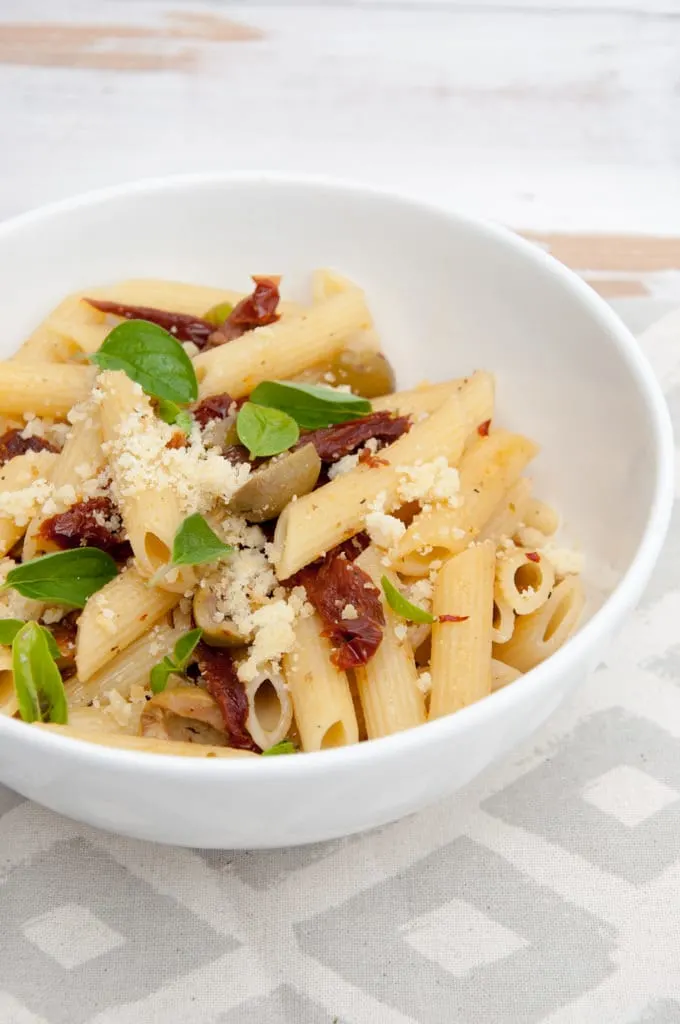 Mediterranean Pasta with Almond Feta – olives, sun-dried tomatoes, and the homemade Almond Feta are a match made in heaven!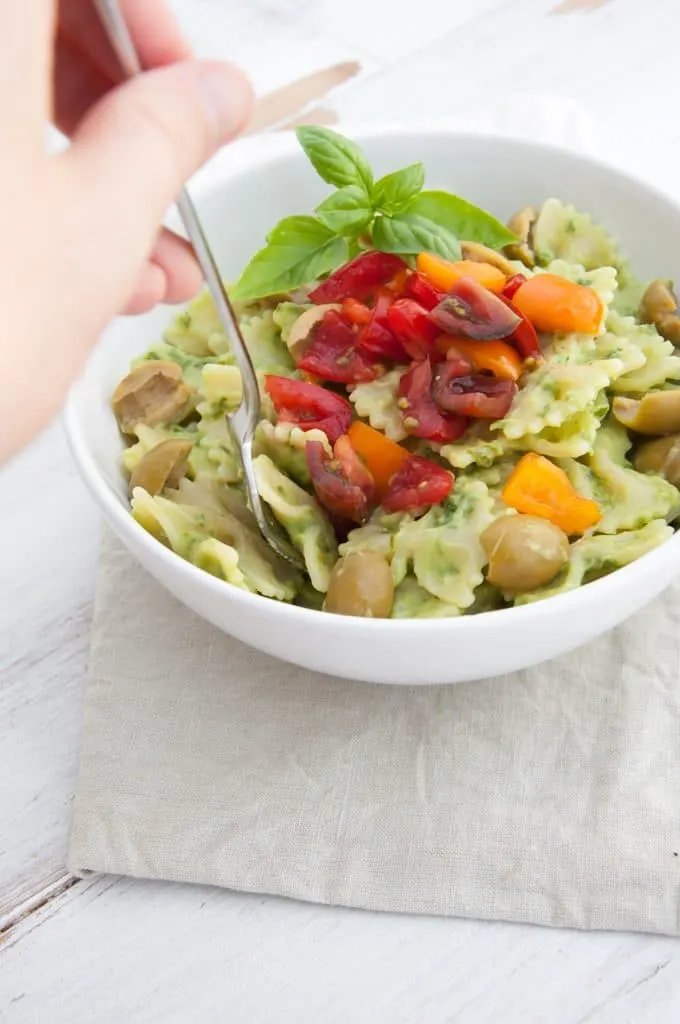 Avocado Basil Cream Pasta – with olives and cherry tomatoes!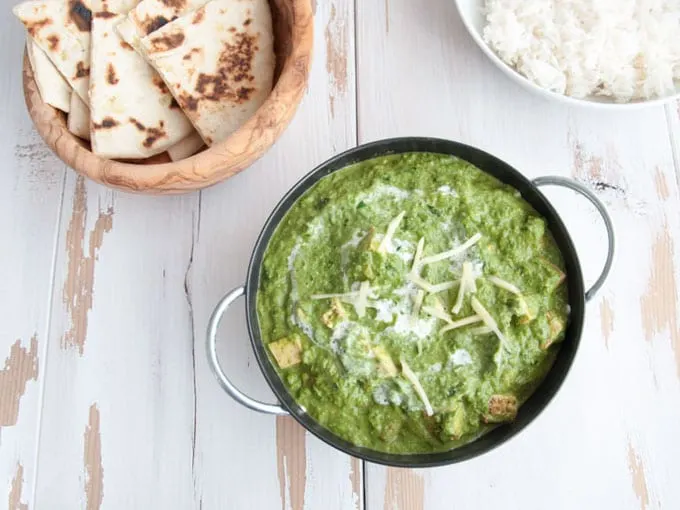 Palak Tofu – best served with basmati rice and homemade naan!
Vegan Desserts for Mother's Day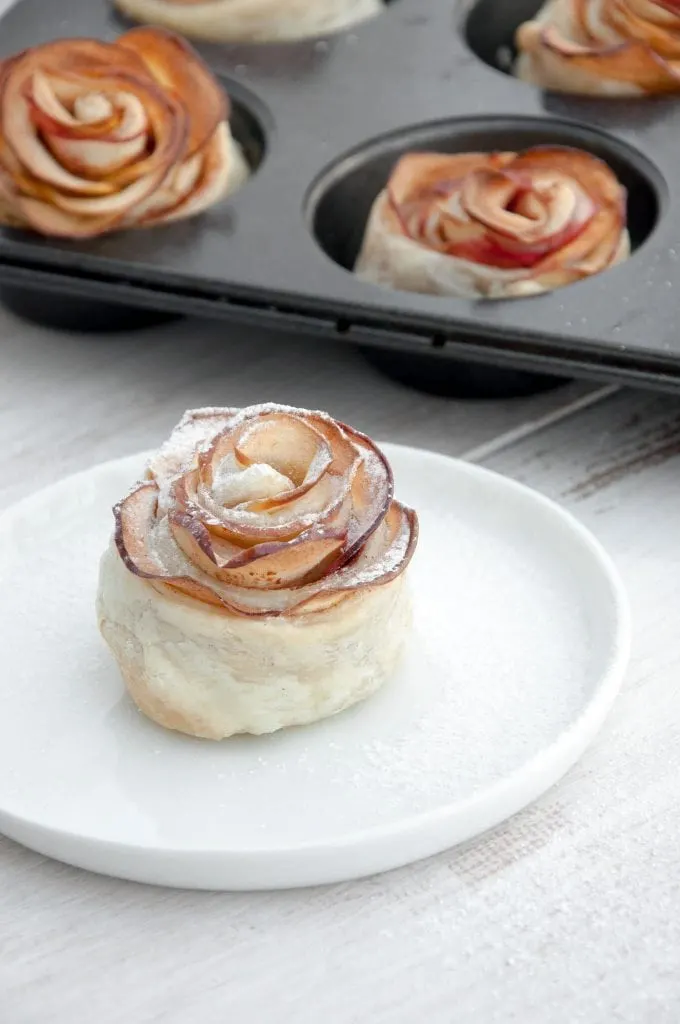 Apple Roses – super easy to make! They are definitely the most romantic dessert on the blog. You'll only need a pastry dough, cinnamon, apples and a sweetener of your choice and you're golden.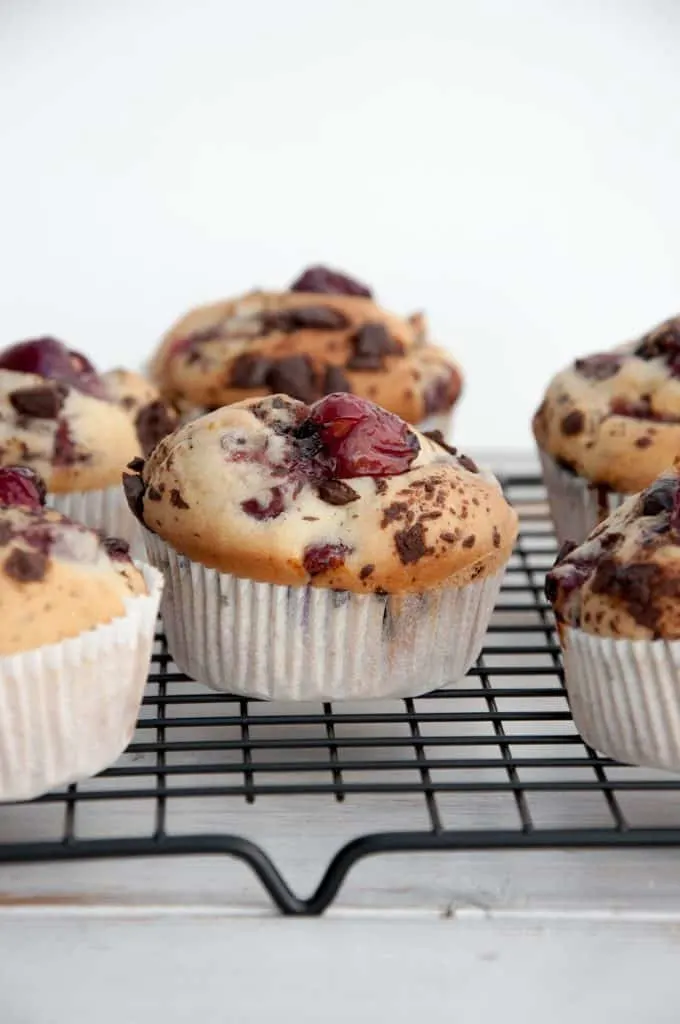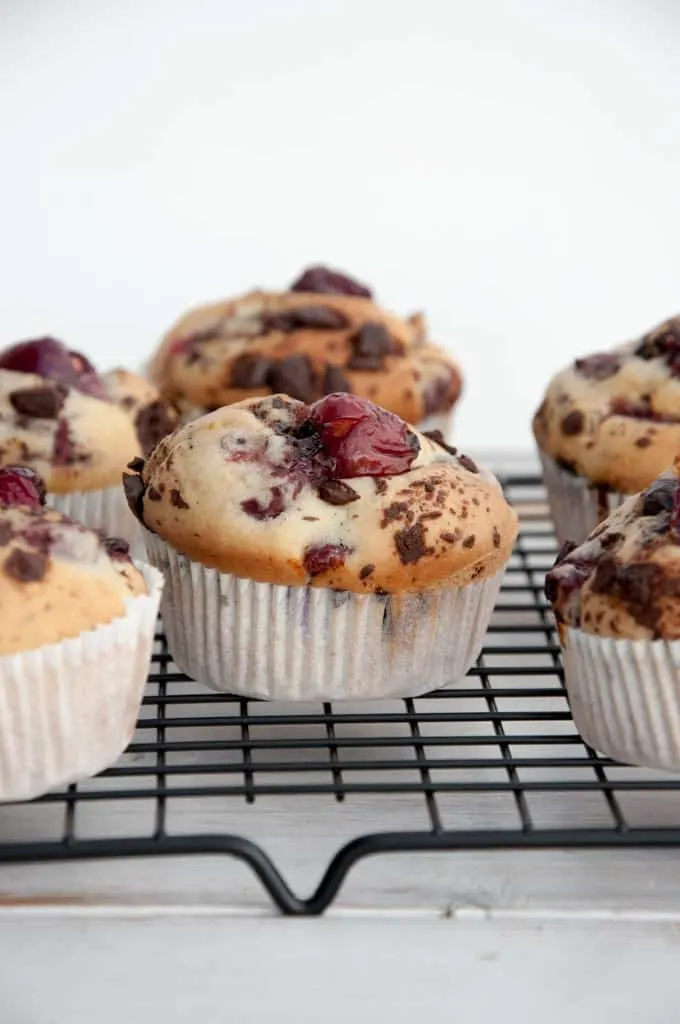 Cherry Chocolate Muffins – I love the combination of cherries and chocolate! It's like a white version of Black Forest Cake.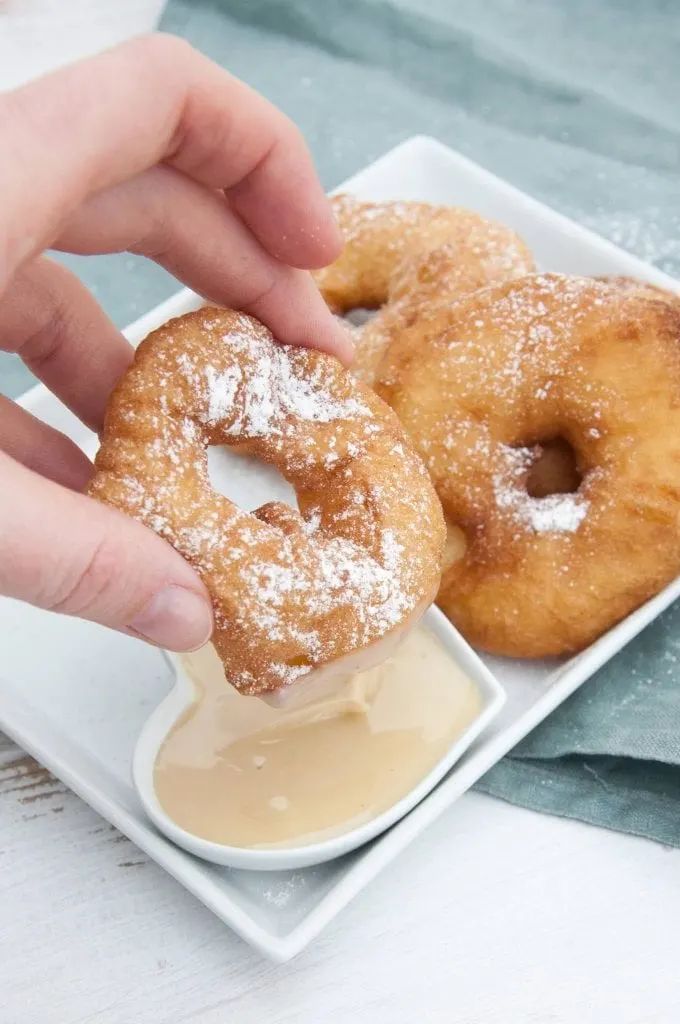 Apple Fritter Rings – with an amazing almond dipping sauce!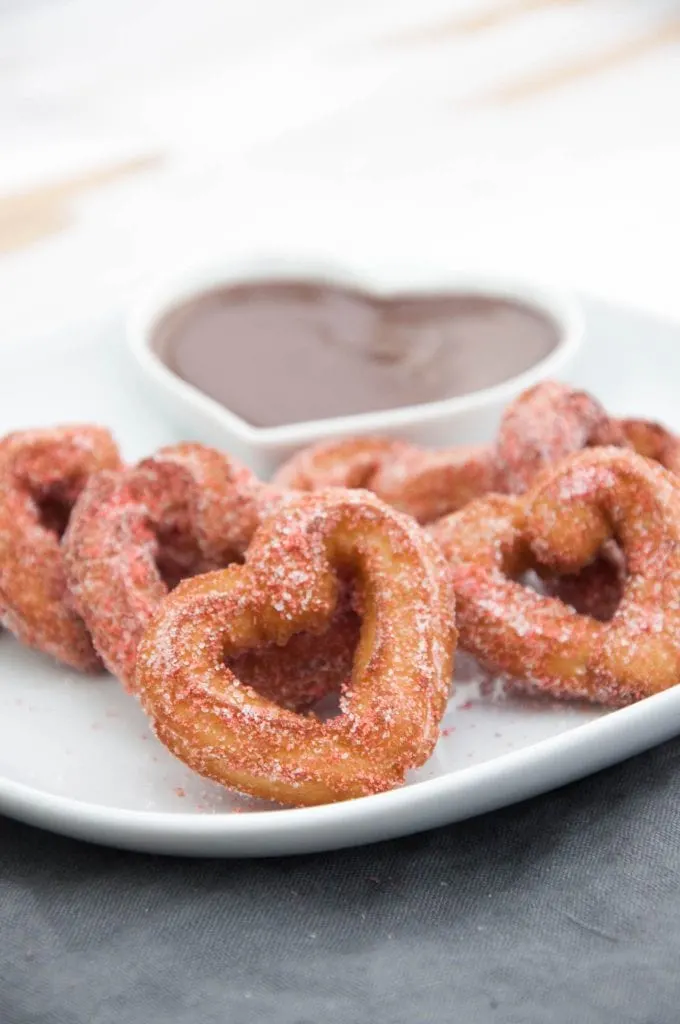 Heart-Shaped Churros coated with strawberry sugar – and, of course, a chocolate dipping sauce!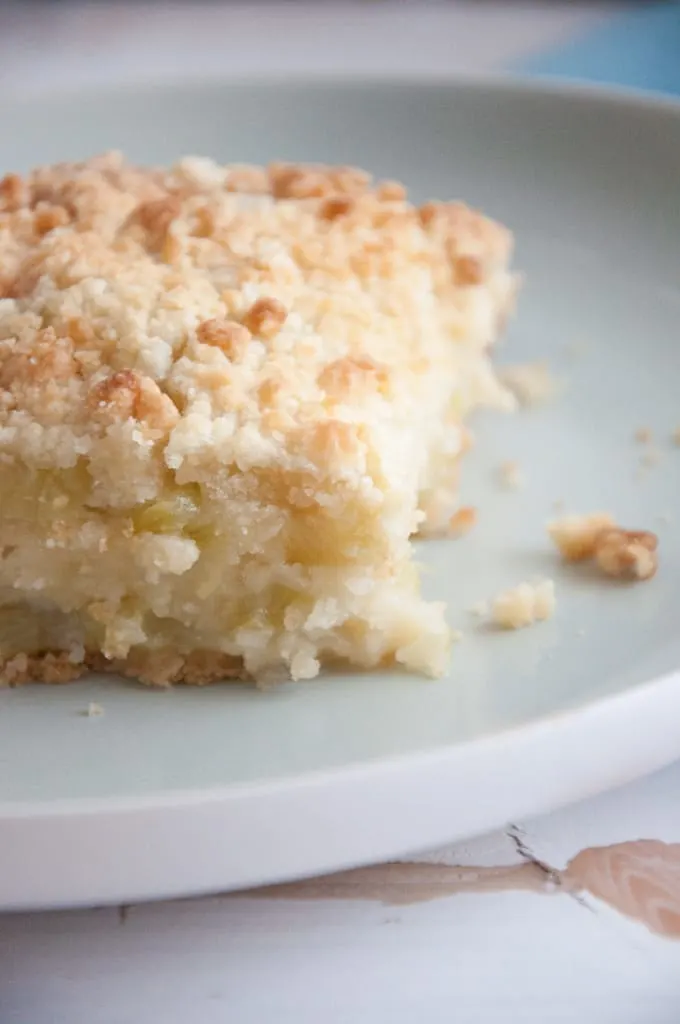 Rhubarb Crumble Cake – soft, fluffy and everything you've ever wanted in a cake!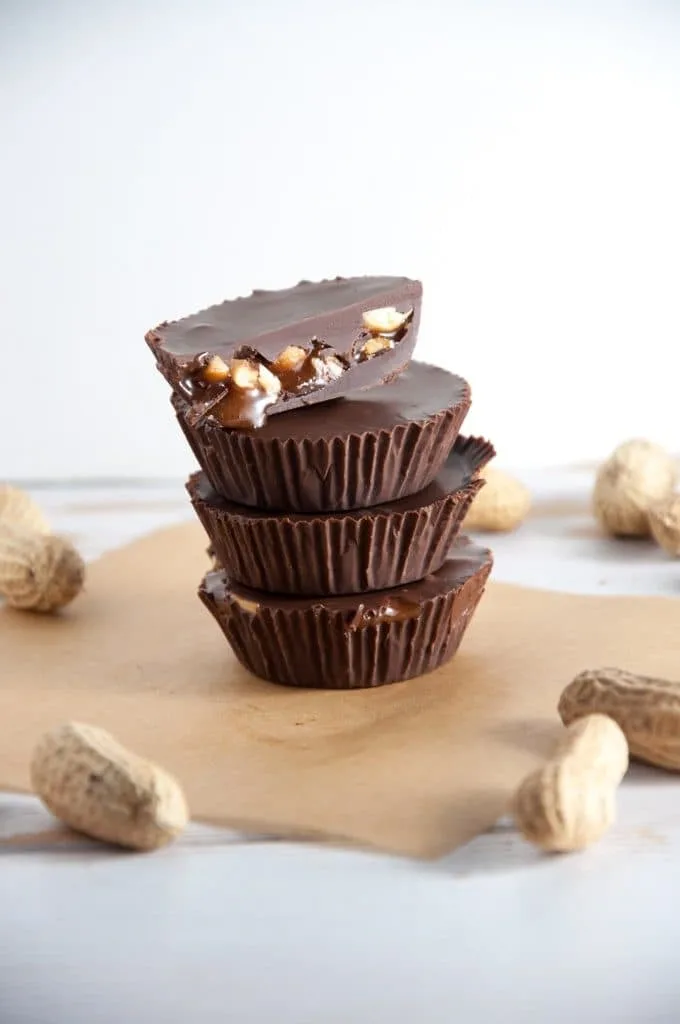 Vegan Snickers Cups – the perfect treat for chocolate-loving moms!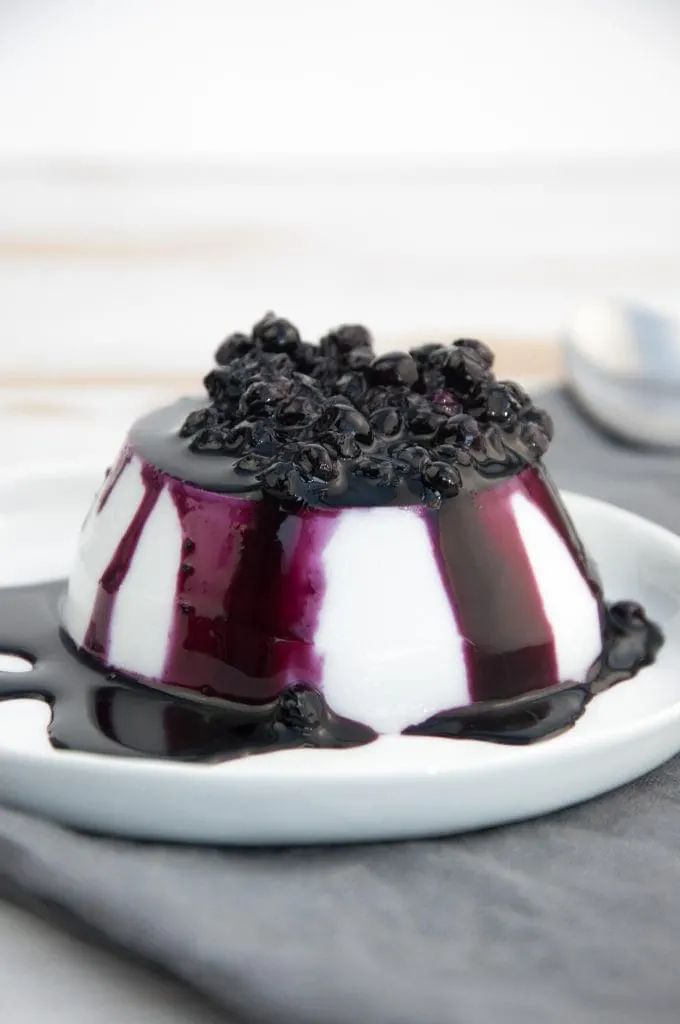 Coconut Panna Cotta – It needs a few hours to sit (best is overnight) but other than that it's super quick to make!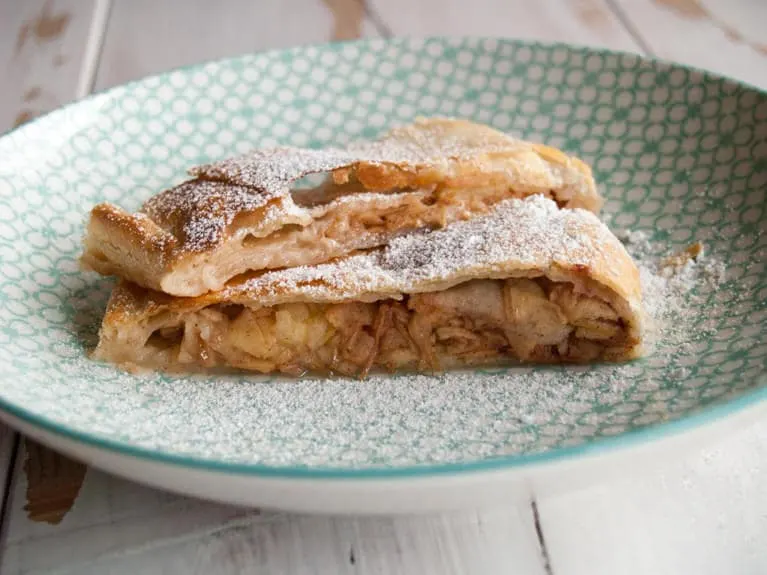 Apple Strudel – you'll only need 3 ingredients for this one! It's a traditional Austrian dessert and it's exactly how my mother always made it.
Drinks & Cocktails for Mother's Day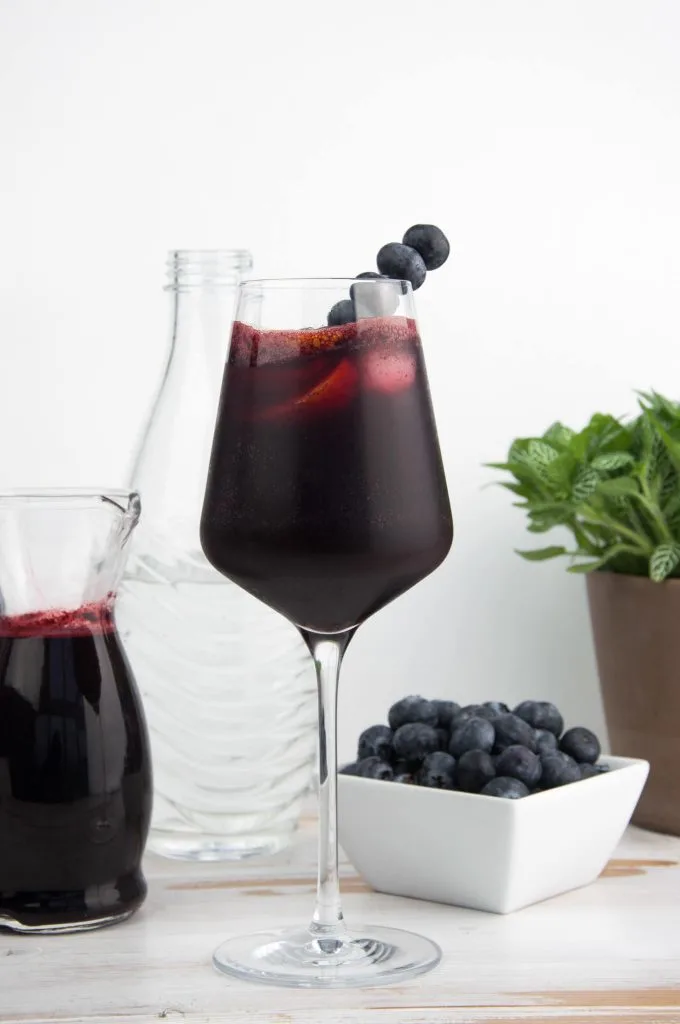 Blueberry Gin Fizz – with homemade blueberry syrup!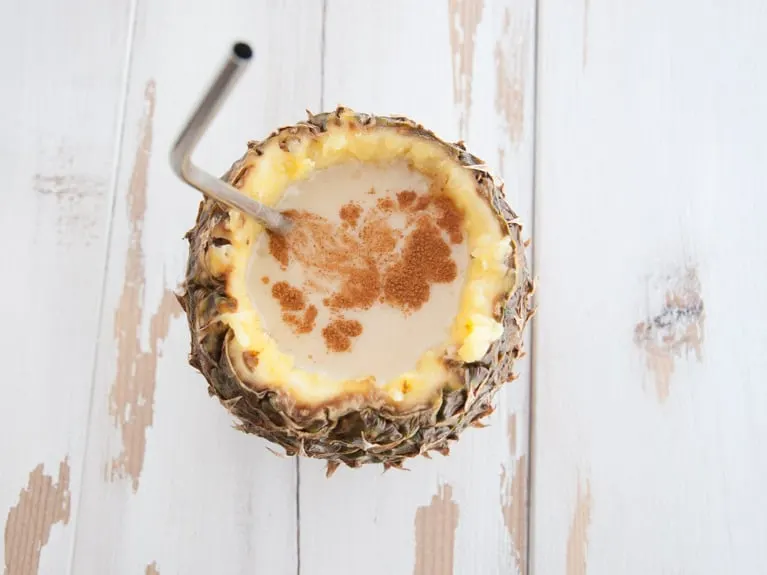 Pineapple Coconut Cocktail – drinking the cocktail out of a pineapple is a must!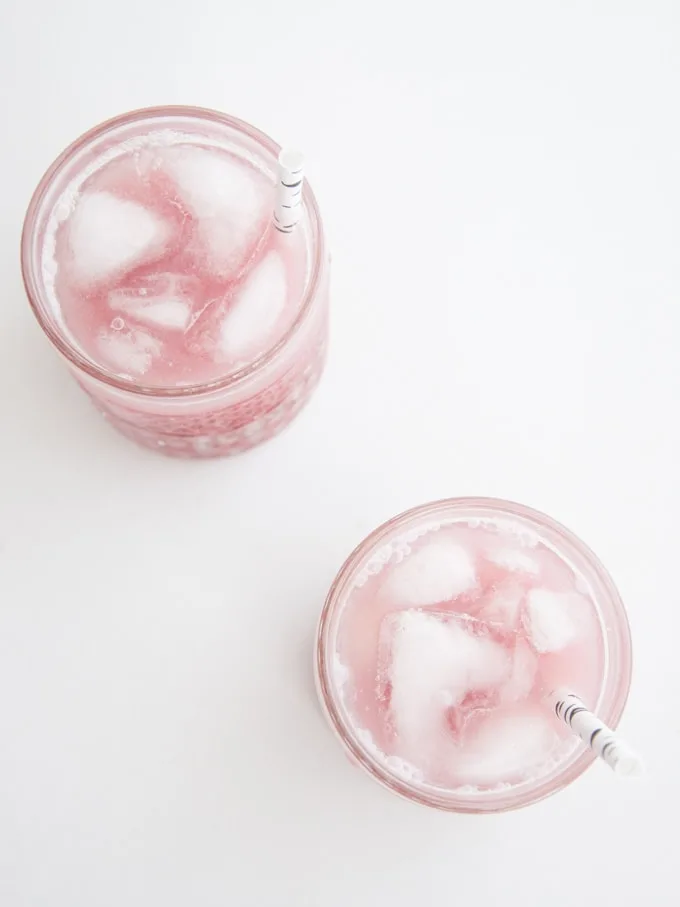 Pomegranate Gin Fizz – it's a beautiful pink cocktail made with fresh pomegranate seeds!
Don't forget to bookmark or pin this page, so you'll always have amazing vegan Mother's Day recipes at hand when you need them!
I'd love to hear your favorites in the comments below! :)
Affiliate Disclosure: This post may contain affiliate links, which means I may earn referral fees if you make a purchase through my link. While clicking these links won't cost you any extra money, they will help me keep this site up and running!