Whether you're hosting a party, visiting a party, or just want to have a chill day with Netflix – you will need snacks! In this post, you'll find 20 Vegan Snack & Dip Recipes everyone will love!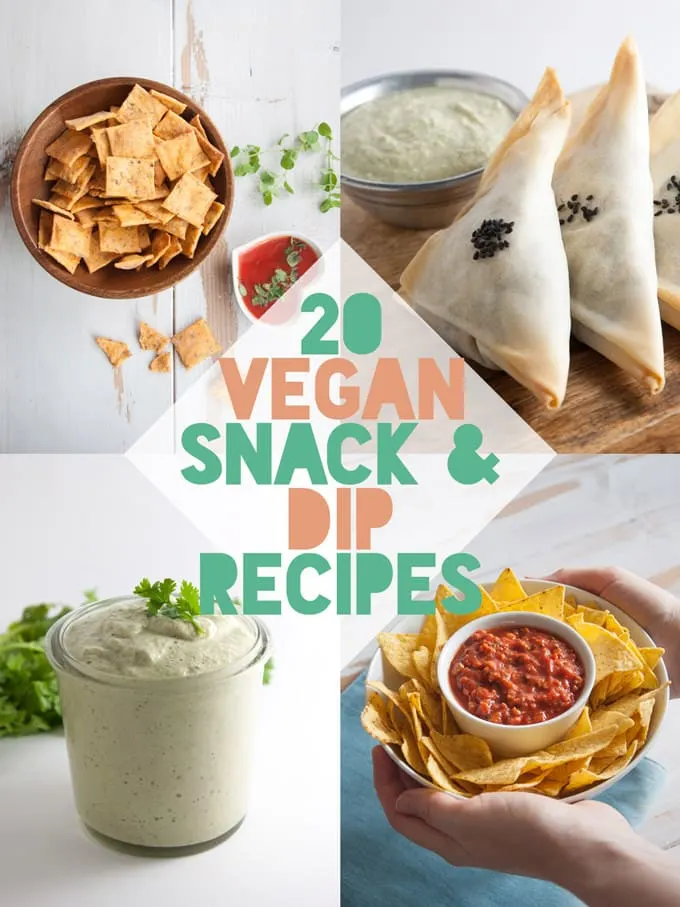 Does anyone else have that feeling that they are starving immediately when there aren't any snacks around? Hahaha, well, okay I'll admit it, I'm a huge snacker! I always need some kind of snacks at home, and I get quite anxious when I don't. In this round-up, you'll find my favorite healthy snacks and dips!
Most of the recipes, I already served at parties and were enjoyed by many, so I know they are crowd-pleasing like the pizza cracker, za'atar breadsticks, cheesy poppyseed cracker, baked samosas, spinach & sesame crackers, and whole wheat seed crackers, but also smoky & "meaty" tomato dip, guacamole, potato cheese spread, hummus, and the cilantro sunflower seed dip.
A note for all the cracker recipes: If you let them cool off completely and store them in an air-tight glass jar, they will stay crispy for a couple of days. If they survive that long ;)
Click on the photos, to get to the recipes.

Vegan Snack Recipes
Mini Calzones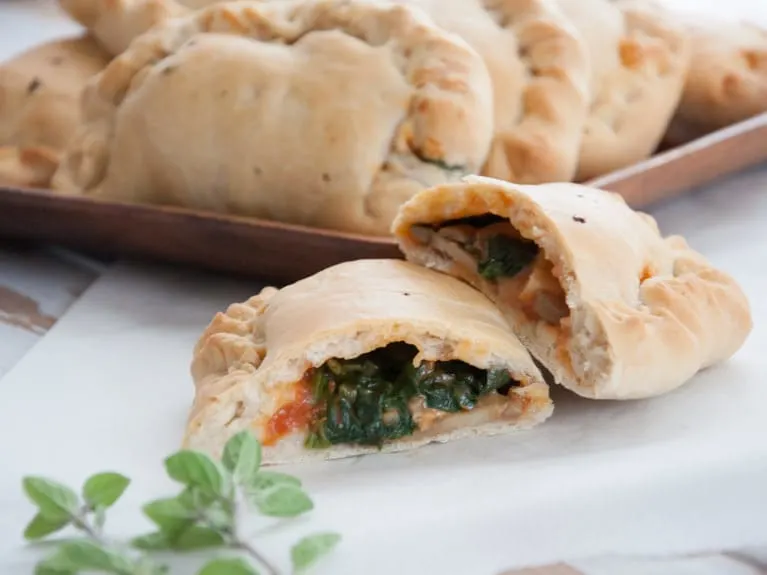 Vegan Poppy Seed Crackers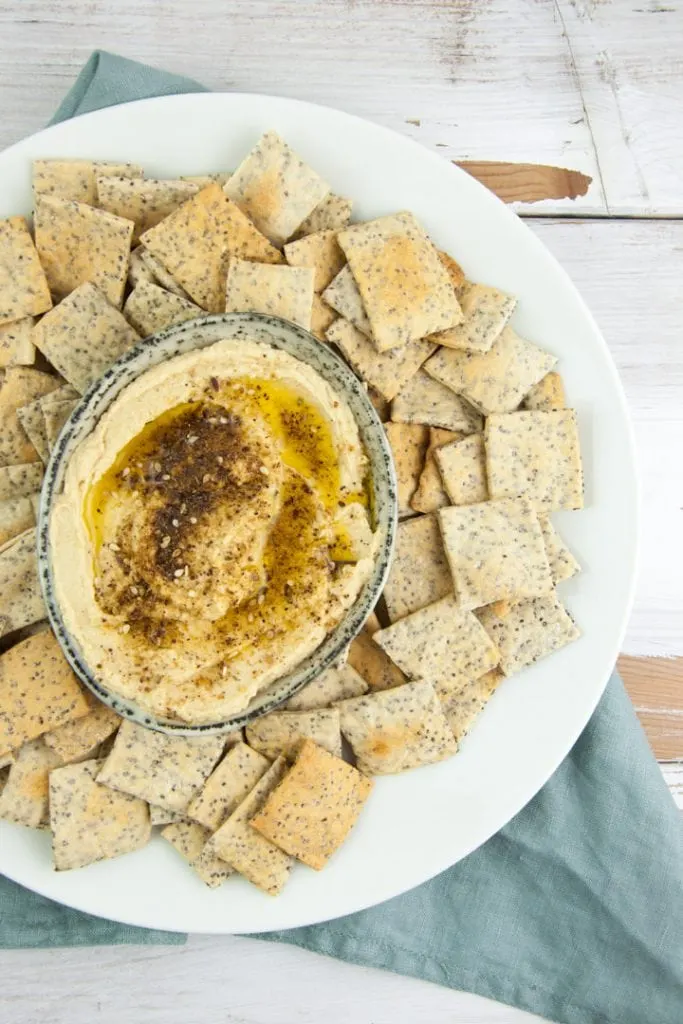 Wild Garlic Pesto Snails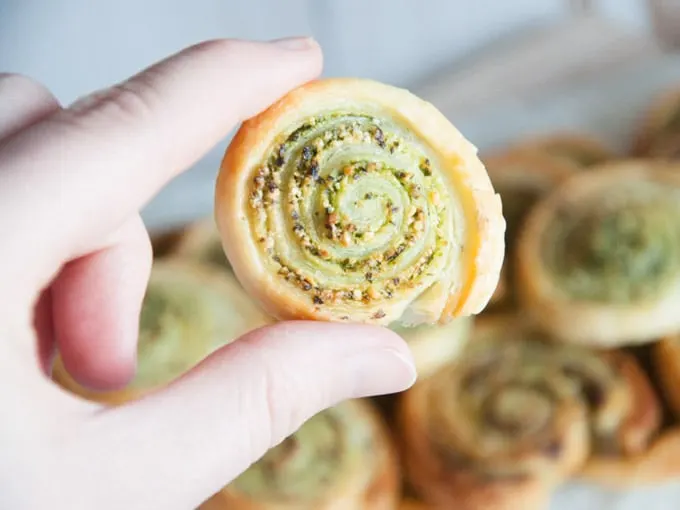 Spelt Chia Cracker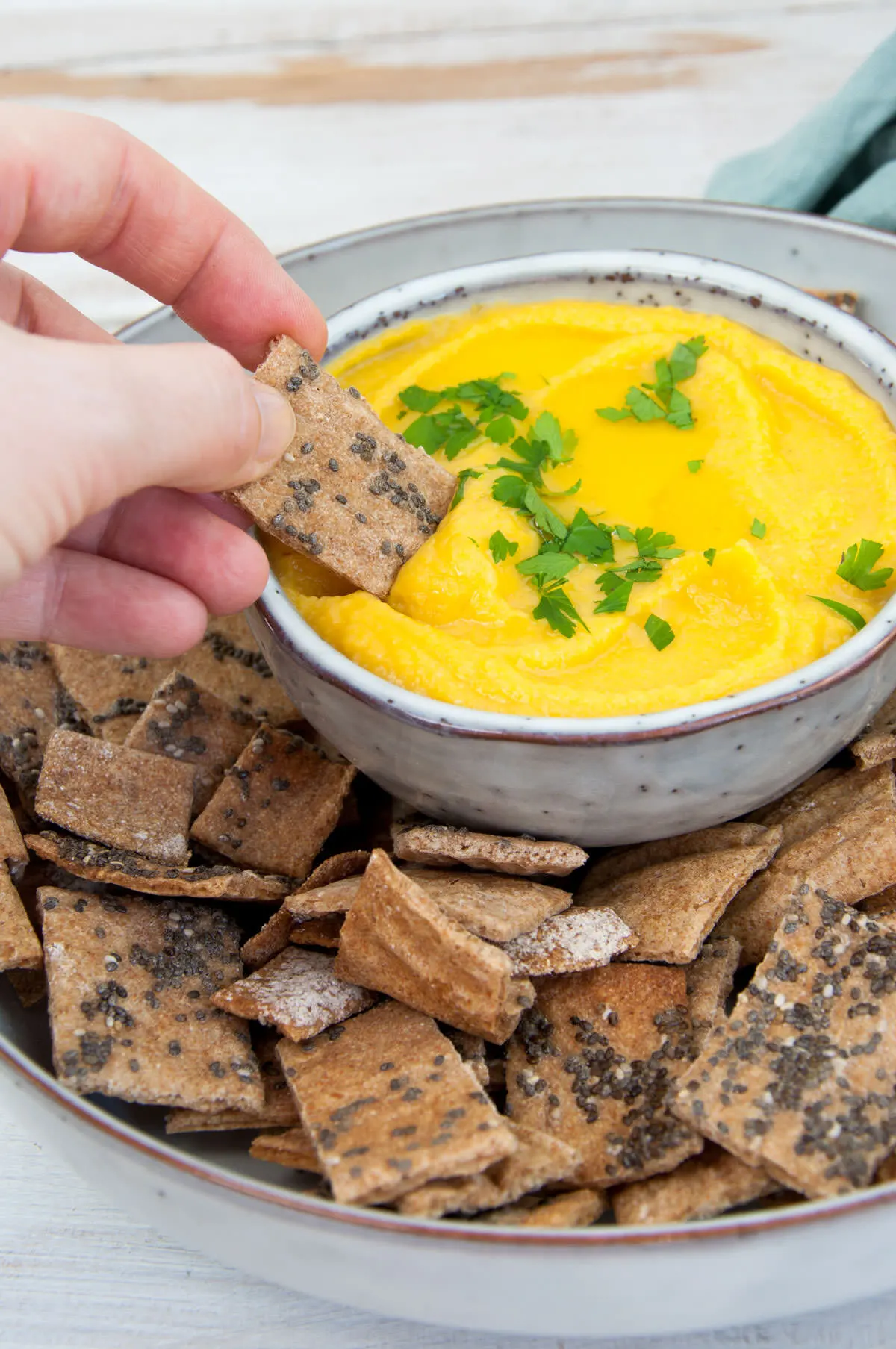 Za'atar Breadsticks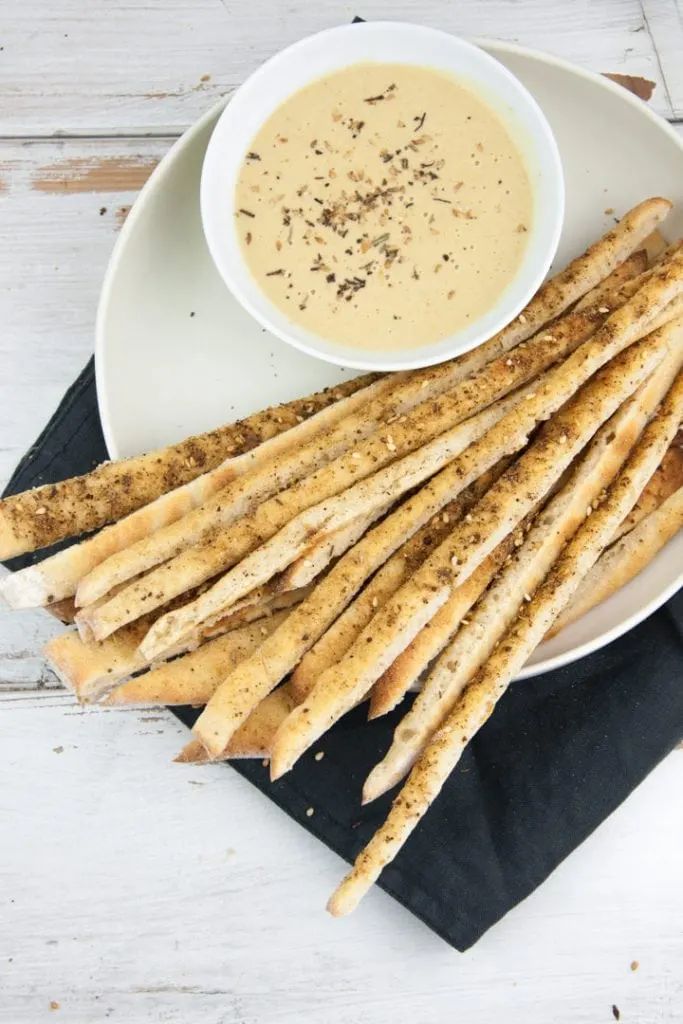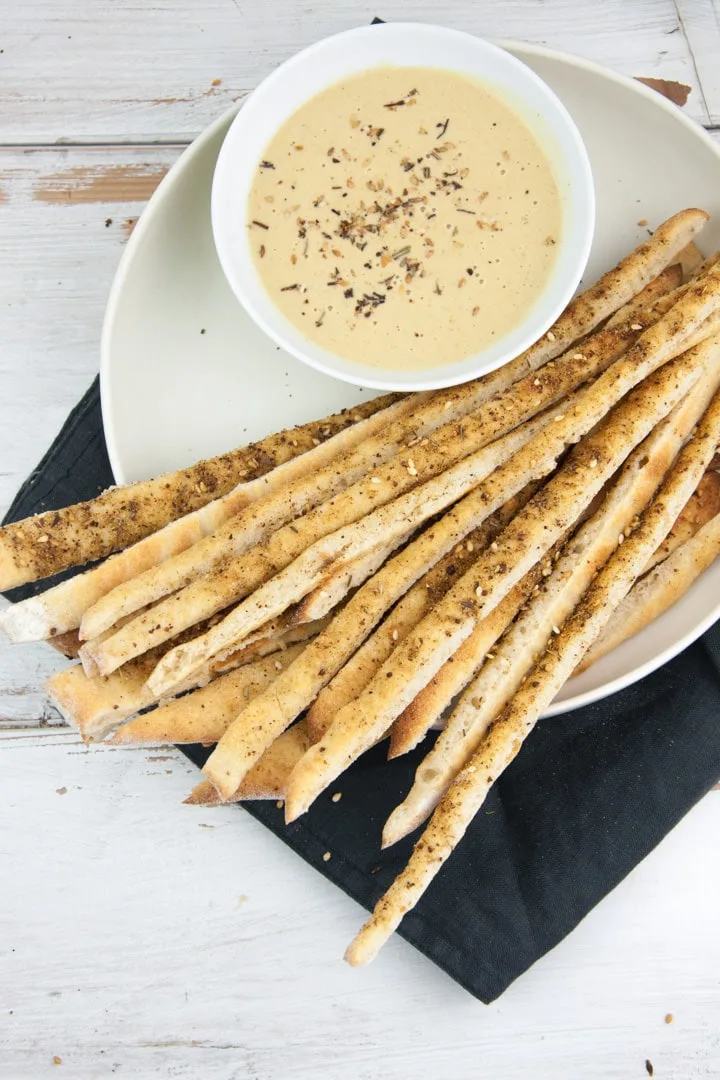 Vegan Pizza Crackers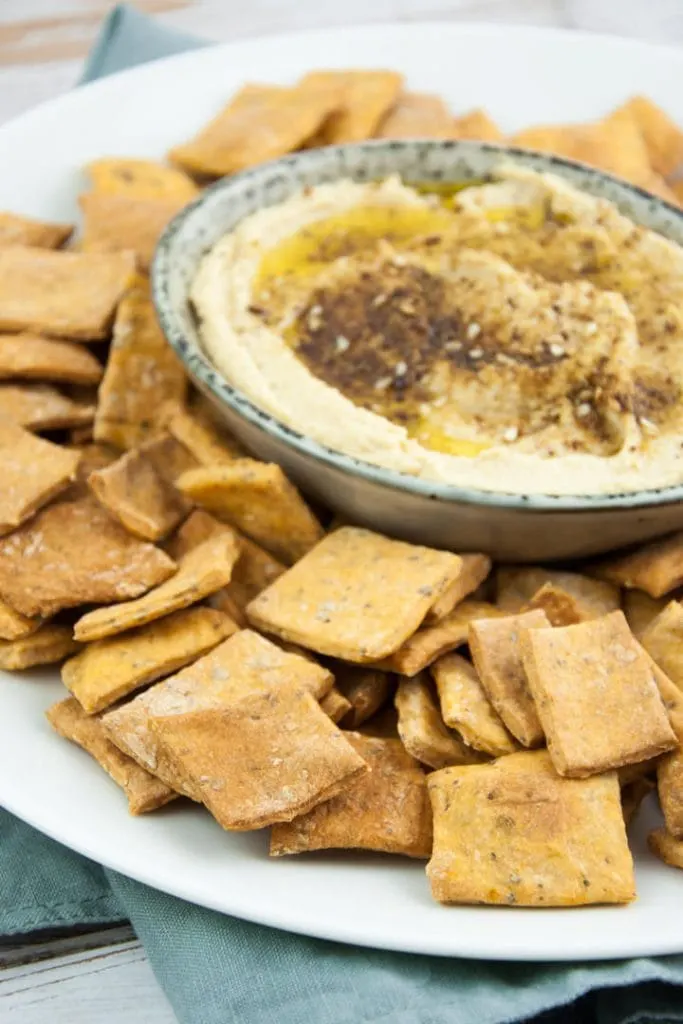 Baked Samosas filled with potatoes and spinach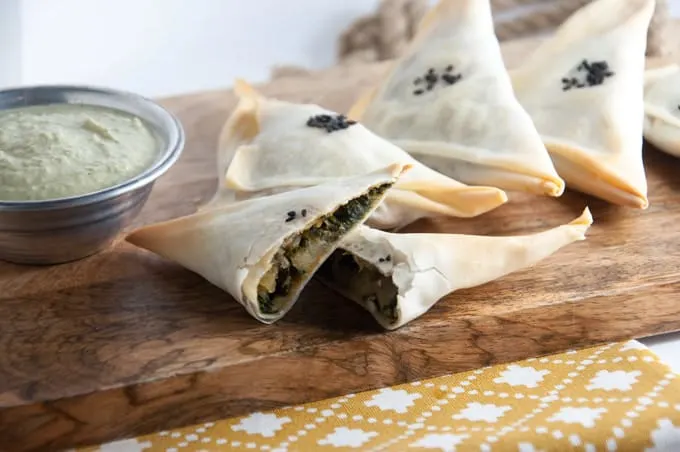 Spinach & Sesame Crackers

Pumpkin Basil Pinwheels

Whole Wheat Seed Cracker

Oven Baked Plantain Chips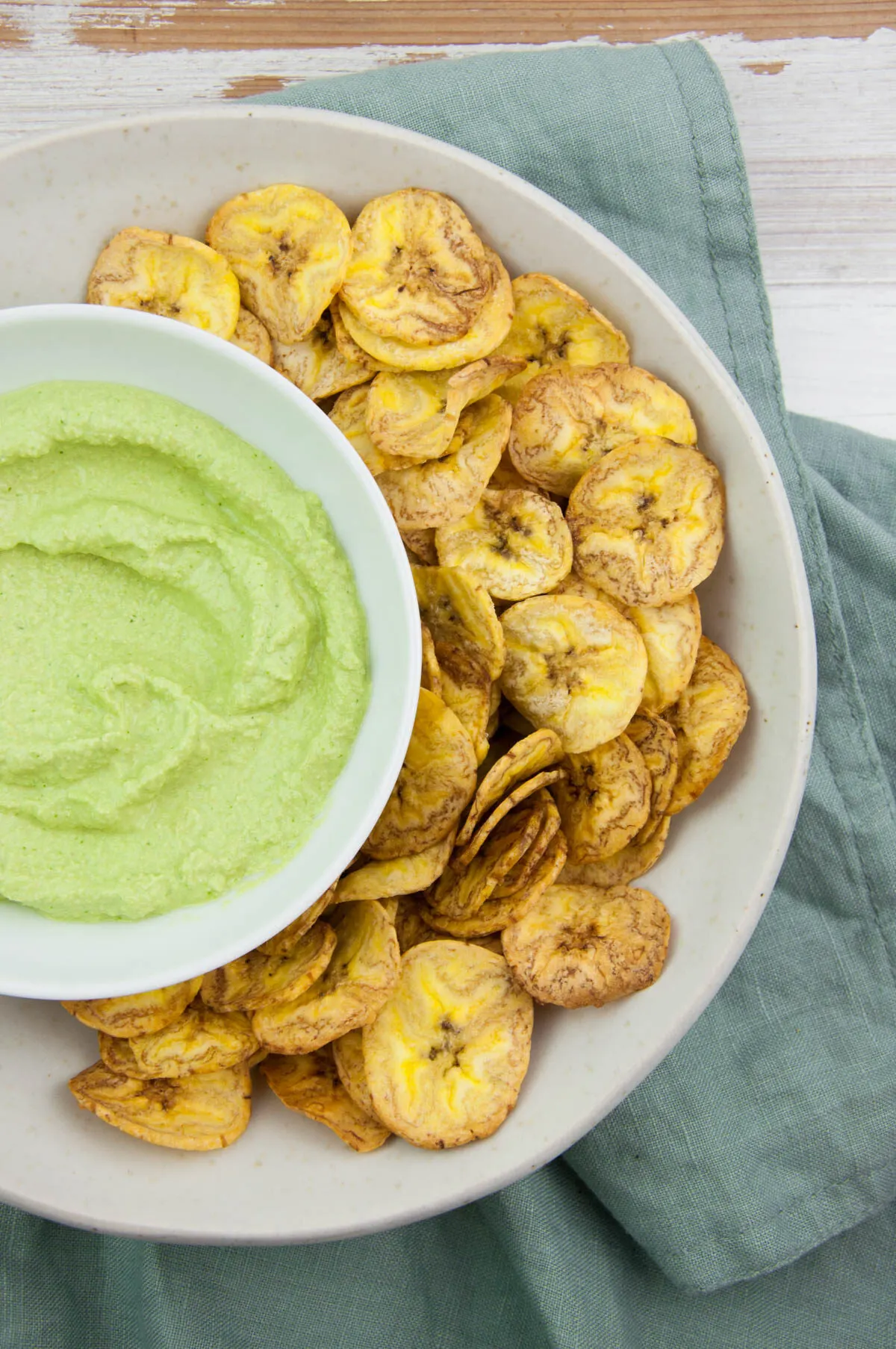 Gluten-Free Chickpea Cracker

Crispy Potato Twisters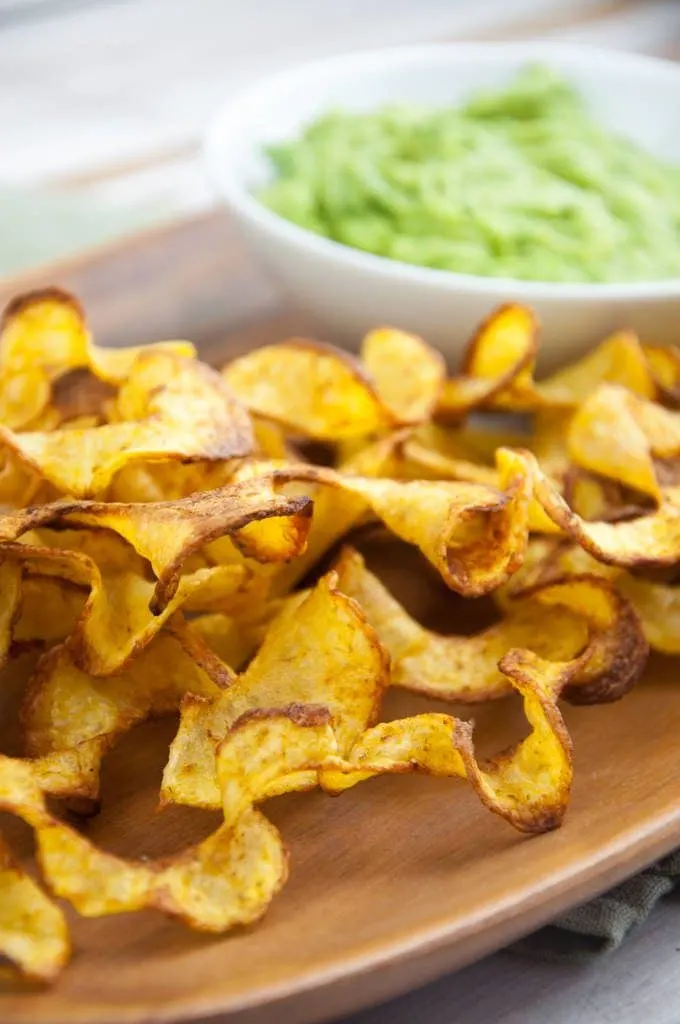 Vegan Dip Recipes
Smoky & "Meaty" Tomato Dip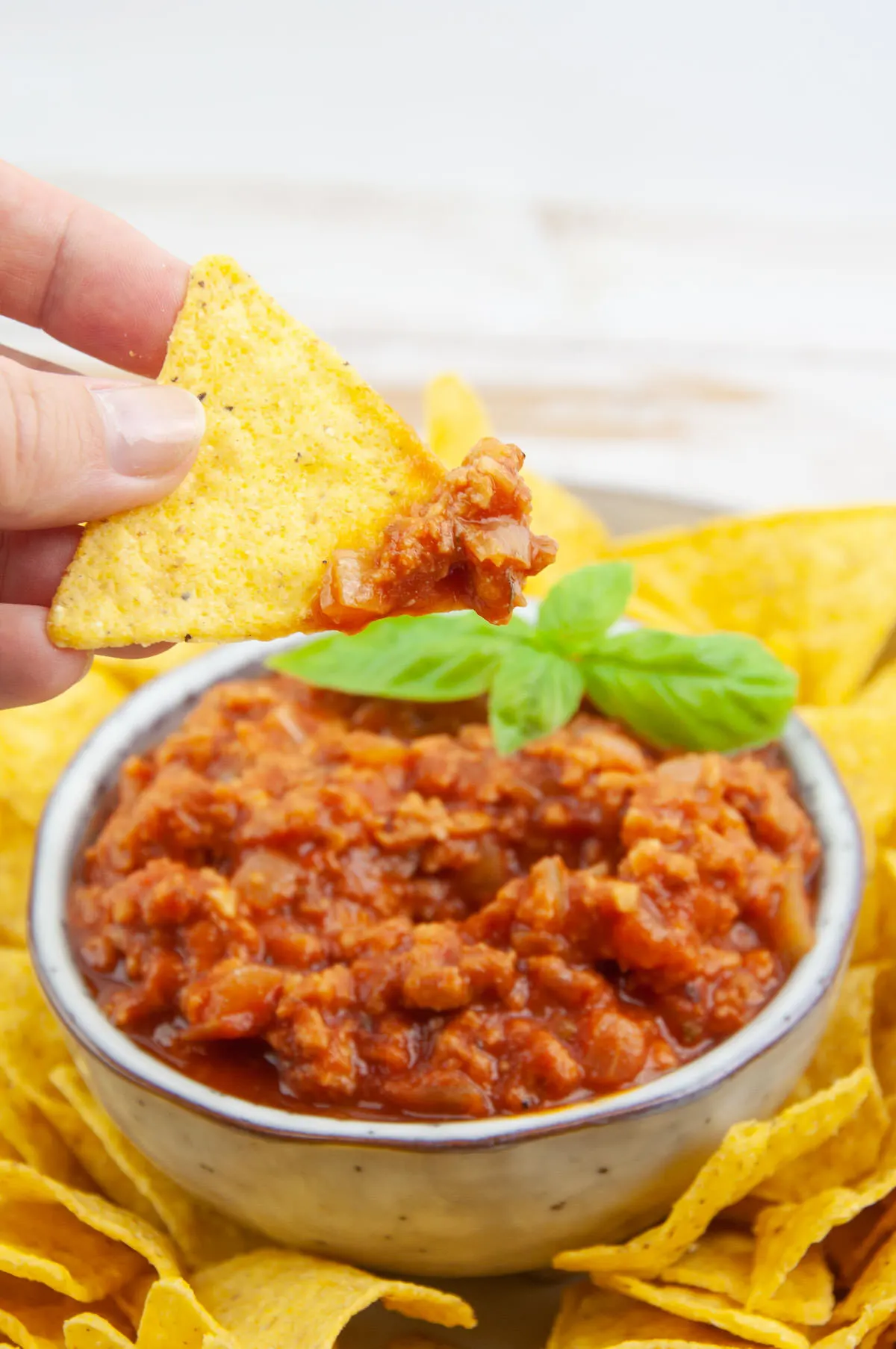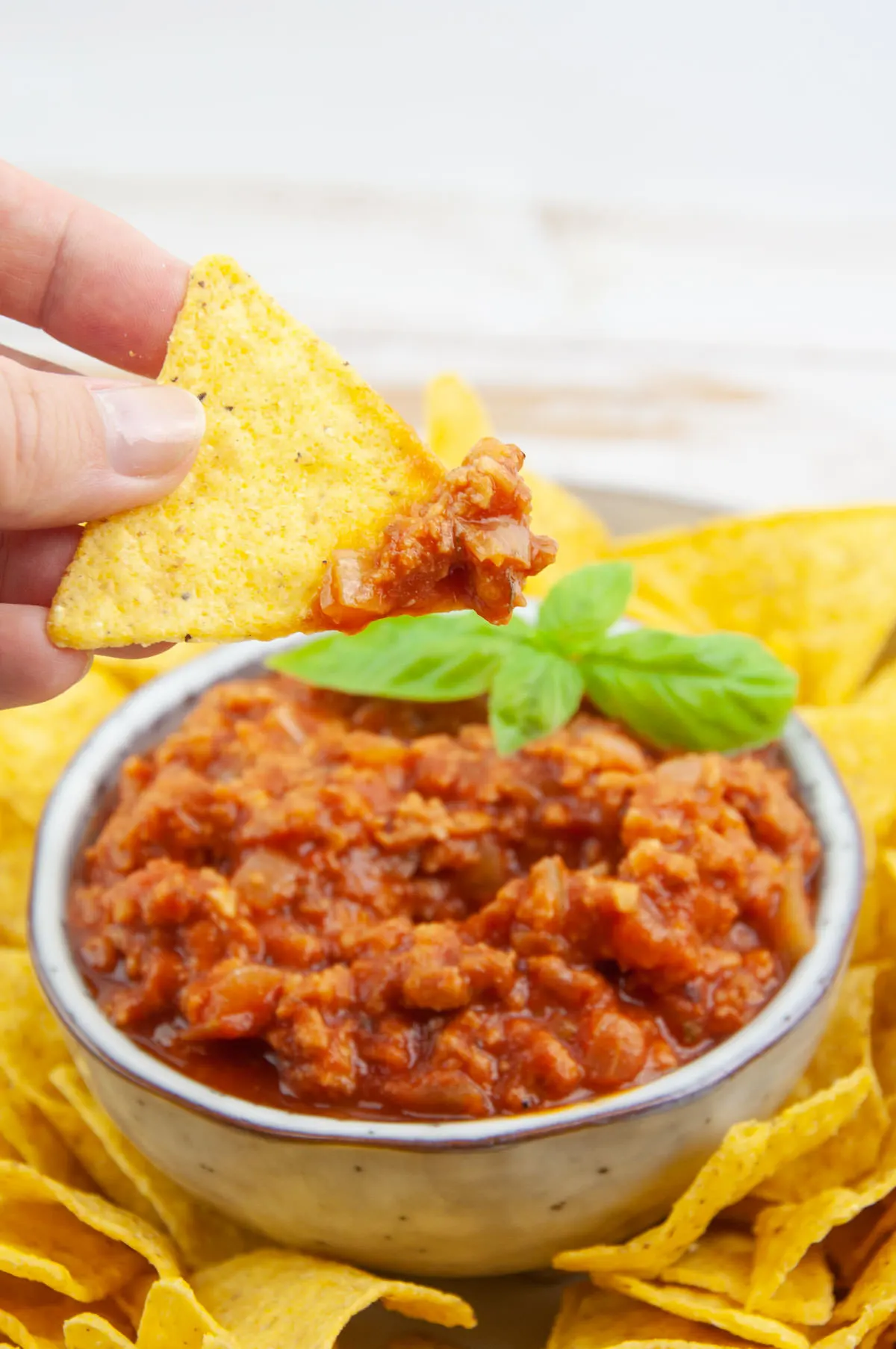 Nooch Cheese Sauce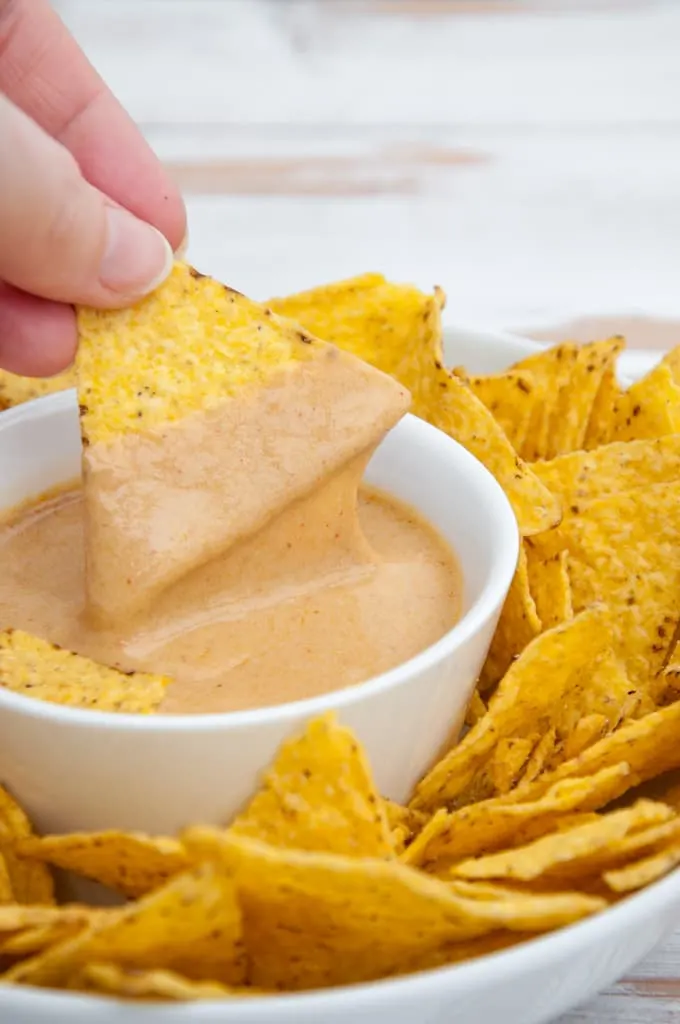 Guacamole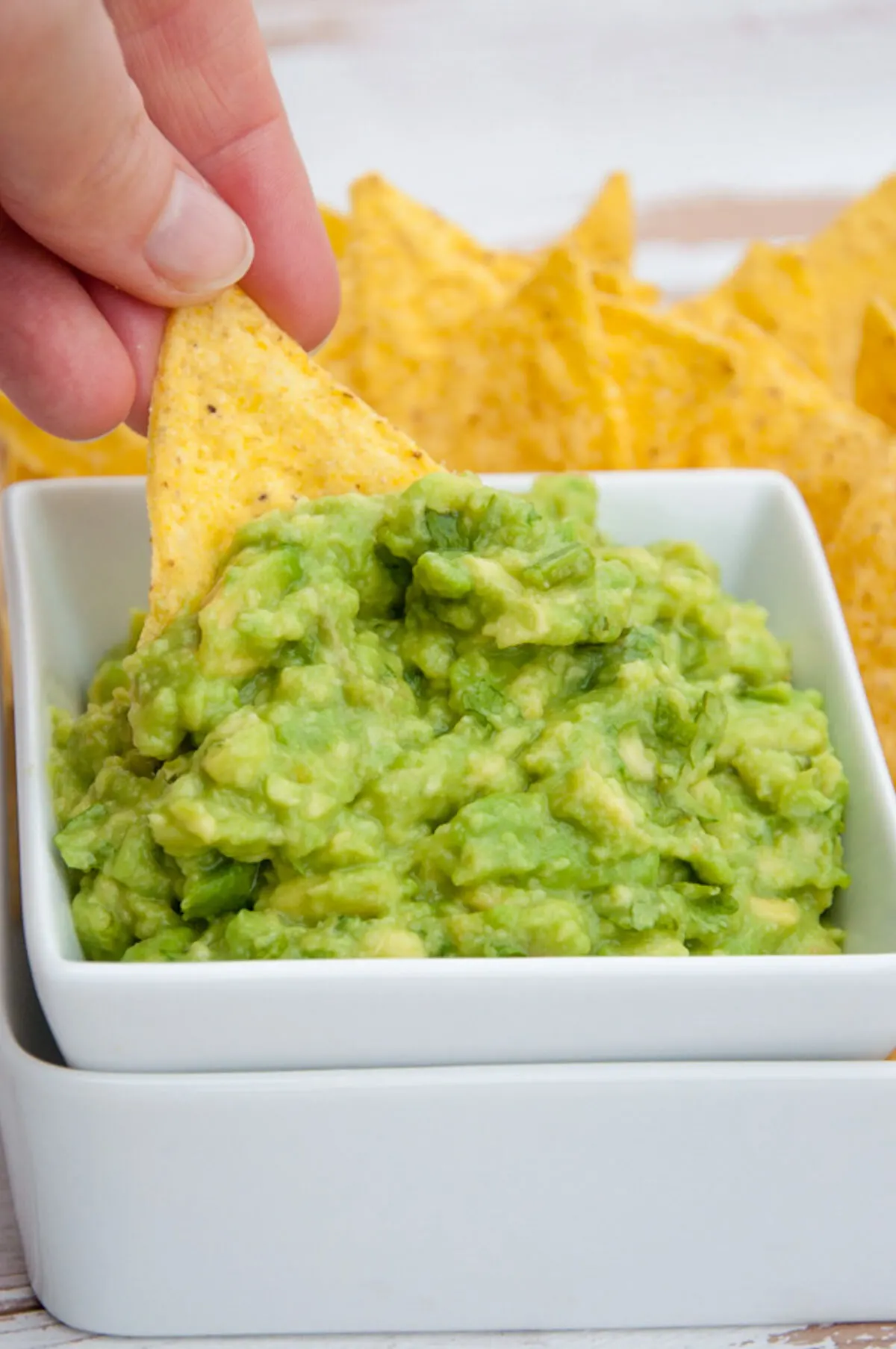 Kartoffelkäse – Potato Cheese Spread

Hummus made with dried chickpeas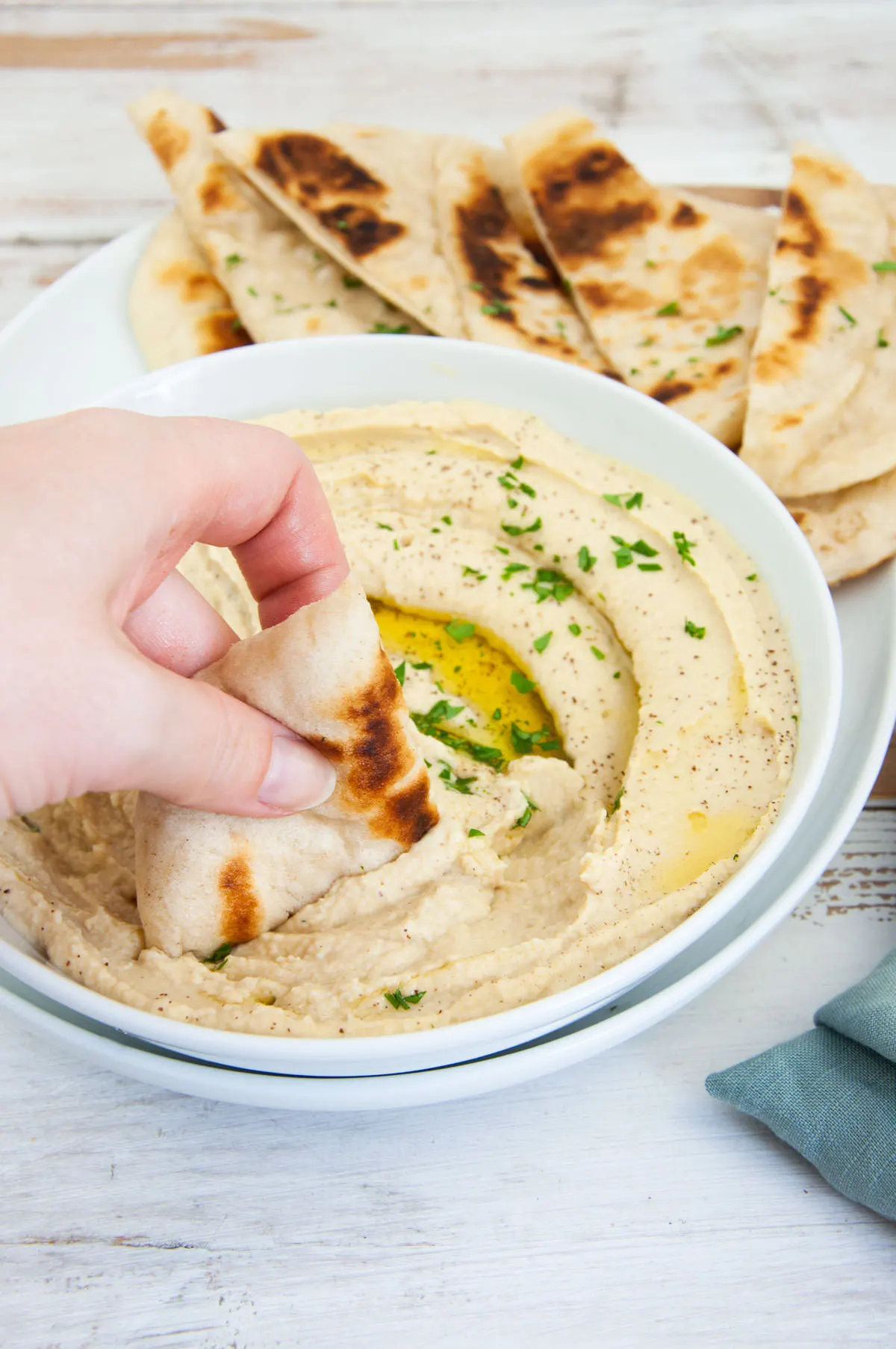 Butternut Squash Dip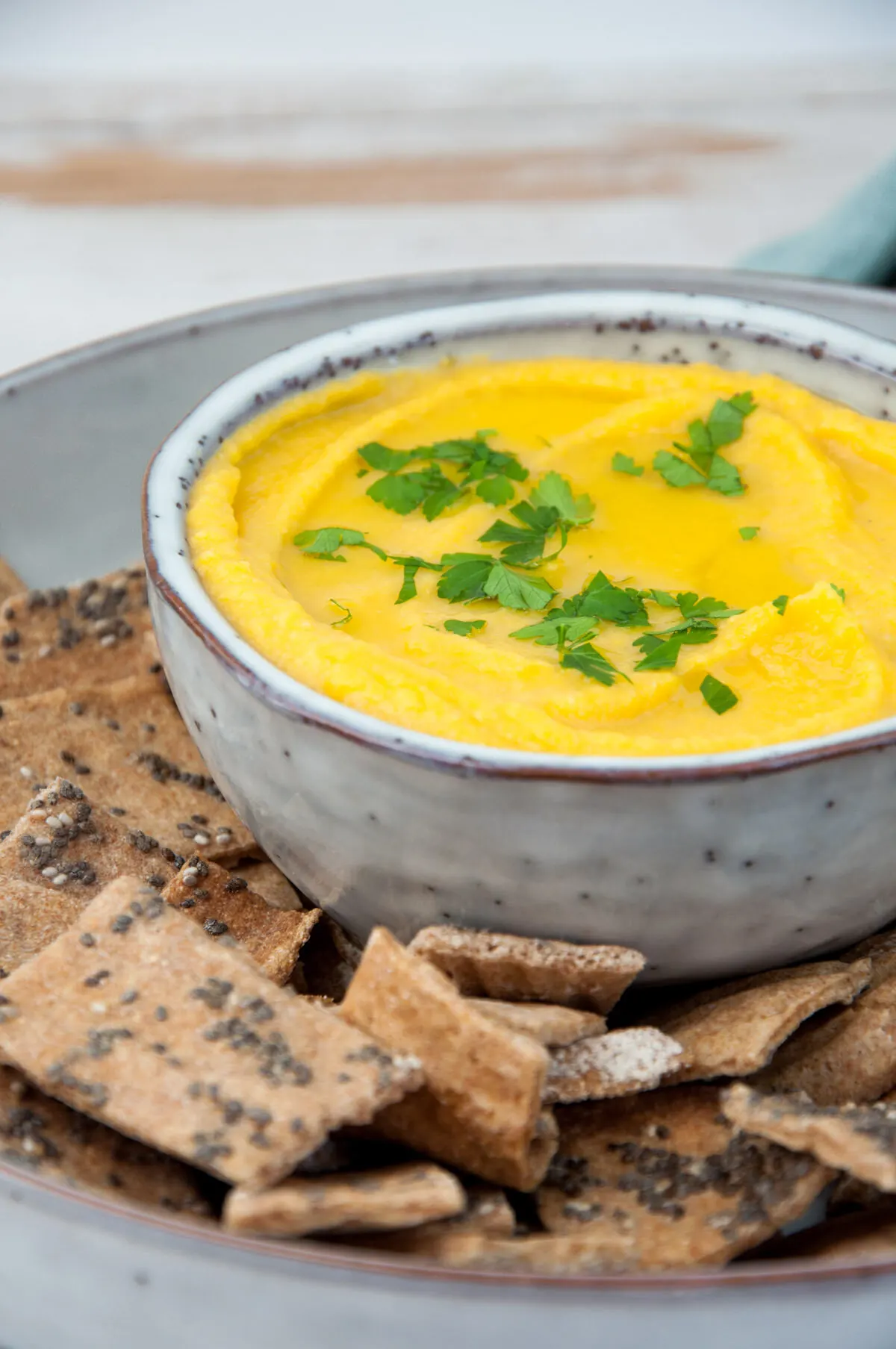 Cilantro Lemon Sunflower Seed Dip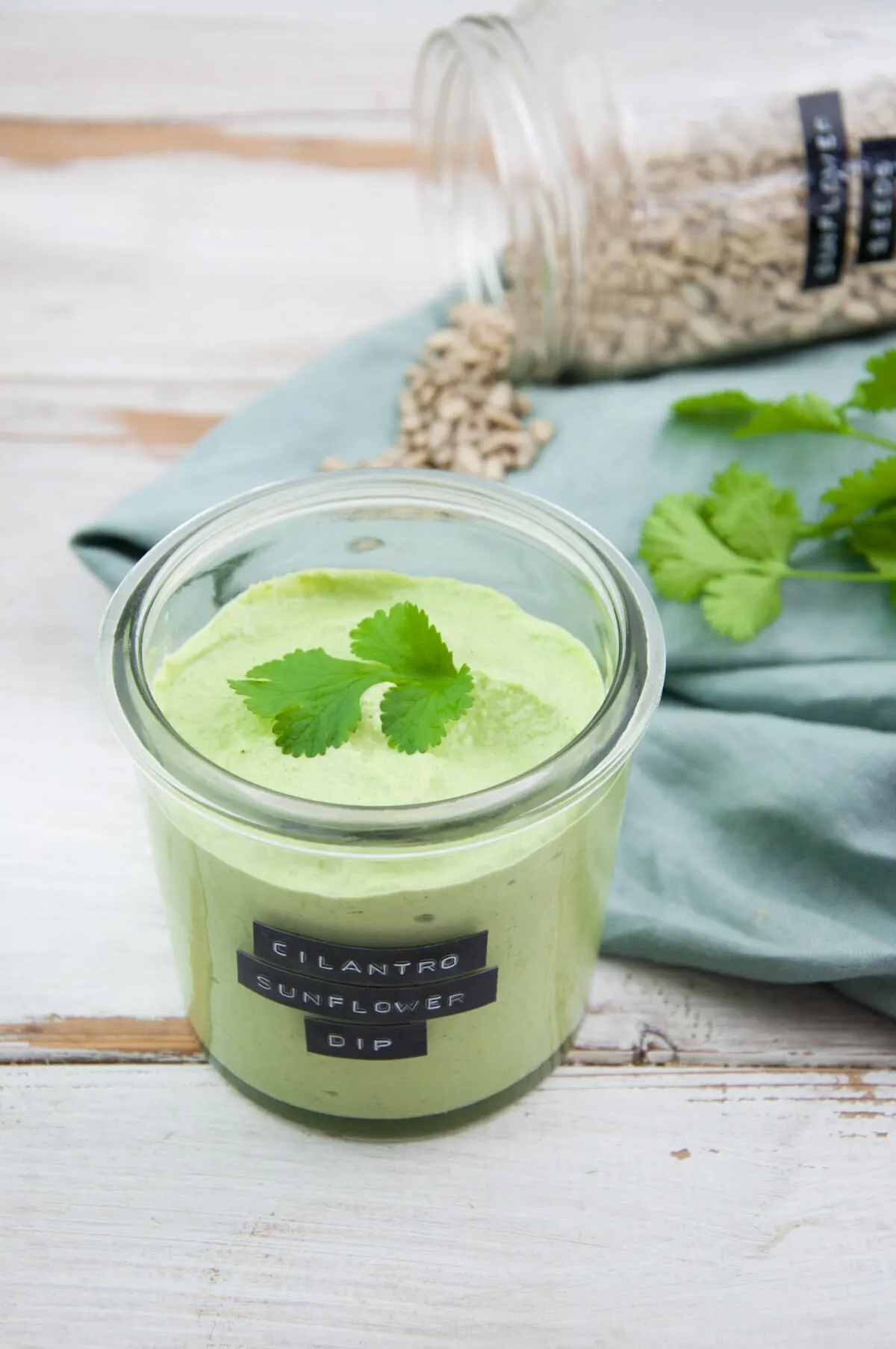 Don't forget to bookmark or/and pin this page, so you'll always have a list of vegan snack ideas handy when you need it!
More recipe collections

If you make some of the snacks above, I'd love to see them! Use the hashtag #elephantasticvegan and tag me @elephantasticvegan on instagram, so I don't miss any! Thank you ♥
Let me know in the comments, are you a snack person? What are your favorite healthy & easy snacks?
Affiliate Disclosure: This post may contain affiliate links, which means I may earn referral fees if you make a purchase through my link. While clicking these links won't cost you any extra money, they will help me keep this site up and running!