With this smoky & meaty Tomato Dip, I've confused a couple of omnivores when I told them it's actually vegan. Soy granule is perfect for the meaty texture.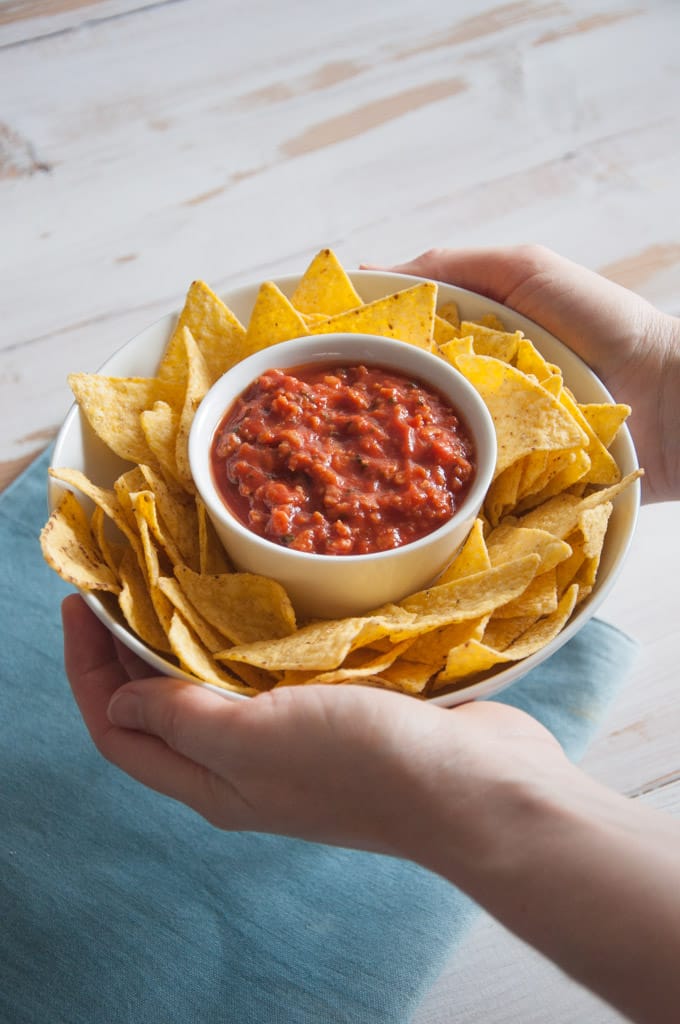 If I'd had to choose one dip that I'd have to eat for the rest of my life, this would be it! This smoky & meaty Tomato Dip is my signature dip that I serve at parties pretty much every single time. I've confused omnivores more than once, because no one would believe that it's vegan. The soy granule is perfect for that meaty consistency and the liquid smoke makes is super smoky.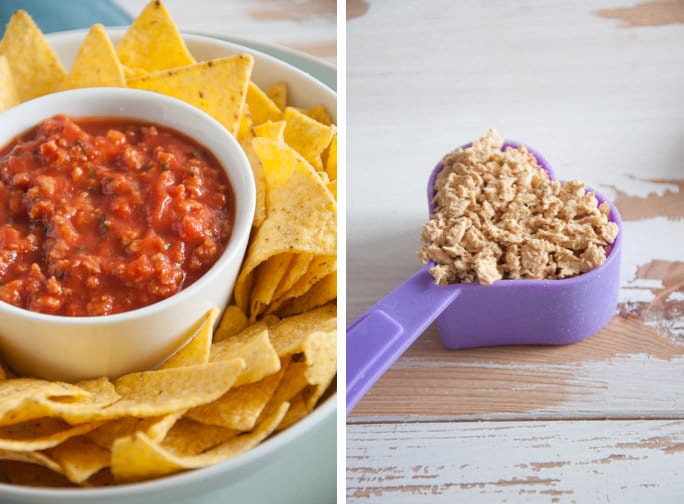 When you're looking for the ultimate meat alternative in bolognese-type sauces, I can highly recommend soy granules. Not only can you store them for years, but the consistency is so meat-like – no one would notice a difference if you season is right. I've been using soy granules as an alternative for meaty chunks in sauces since I started going vegan and it made the transition so much easier. I still use them for various dishes like Spaghetti Bolognese, Lasagna or in Chili.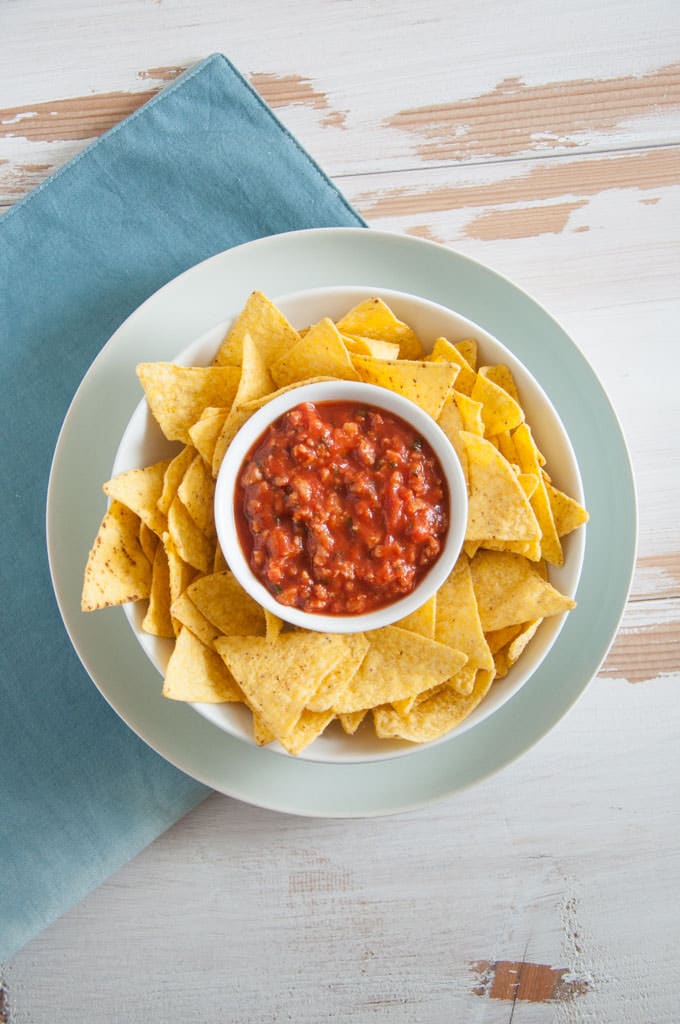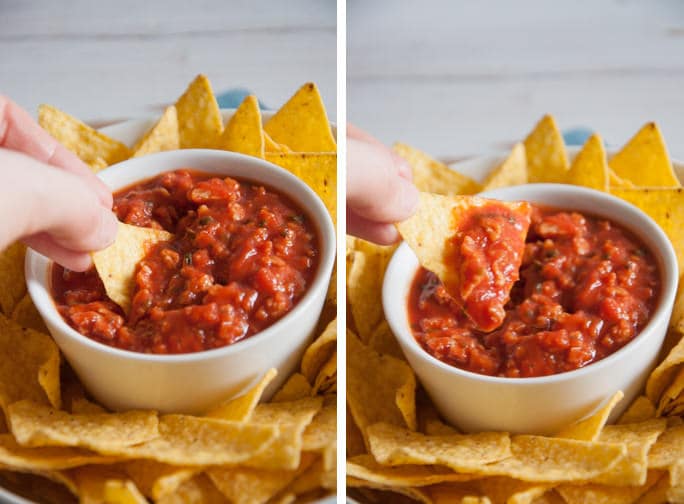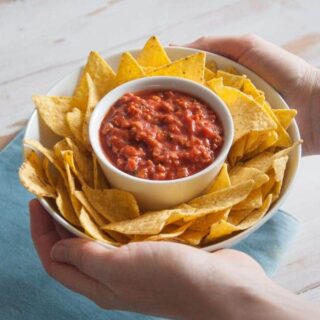 Smoky & Meaty Tomato Dip (vegan)
With this smoky & meaty Tomato Dip I've confused a couple of omnivores when I told them it's actually vegan. It's my signature dip that goes very well with corn tortilla chips.
Ingredients
1

cup

soy granule

1/3

cup

water

1/2

teaspoon

olive oil

1/2

teaspoon

salt + more to taste

1/2

teaspoon

paprika powder

1/8

teaspoon

garlic powder

1/8

teaspoon

onion powder

1

teaspoon

dried oregano

1

teaspoon

dried basil

1/4

teaspoon

liquid smoke

1 1/4

cup

tomato puree*
Instructions
In a medium sized pot, pour the soy granule and add the water. Turn on the heat on low and stir until the soy granule has soaked up the water (takes about 1 minute).

Add the olive oil, spices, liquid smoke and dried herbs and give it a good stir.

Add the tomato puree and slowly turn up the heat to high until the sauce is bubbly and hot. Reduce the heat again and let it cook on low heat for about 5 minutes. After the sauce has thickened a bit, it's ready to serve. At this point you can add more salt, garlic powder, liquid smoke or onion powder to taste, even chili powder if you want to spice it up. I recommend to serve this dip with corn tortilla chips, but it's awesome with

crackers

,

breadsticks

or over pasta too!
Notes
*I used store-bought tomato purée (with salt, no additional herbs) for this recipe – it's often canned or in cartons, not to confuse with tomato paste which is thicker in consistency.
Nutrition
Calories:
83
kcal
Carbohydrates:
75
g
Protein:
3
g
Fat:
31
g
Saturated Fat:
7
g
Sodium:
631
mg
Potassium:
718
mg
Fiber:
33
g
Sugar:
37
g
Vitamin A:
1080
IU
Vitamin C:
17.3
mg
Calcium:
57
mg
Iron:
6.2
mg
Affiliate Disclosure: This post may contain affiliate links, which means I may earn referral fees if you make a purchase through my link. While clicking these links won't cost you any extra money, they will help me keep this site up and running!