Whether you're looking for ideas for busy week-night dinners or simple lunch recipes, I've got you covered! In this post, you'll find my favorite 15 Quick & Healthy Plant-Based Recipes, including soups, curries, pasta, and rice-based dishes.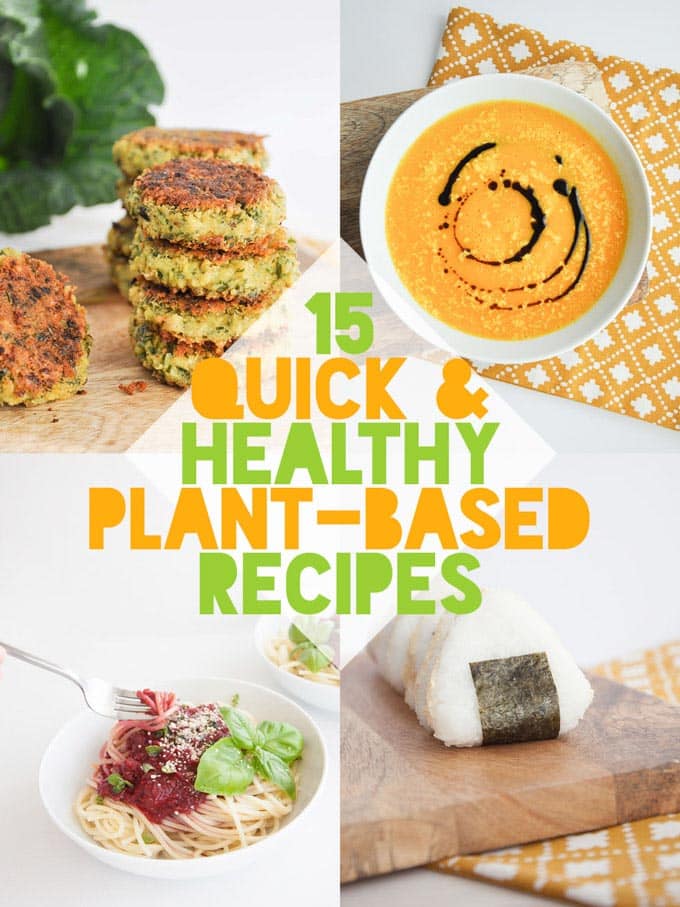 The recipes in this post can either be prepared in 45 minutes or less or you can freeze the basic components (like the falafel for the falafel curry) and make the meal with a few preparations in a really short time. All of the dishes are vegan (obviously) but many of them are gluten-free too.
If you want more vegan recipe ideas that can be made in 30 minutes or less, please check out my eBook "Everyday Vegan", which you can download for free!
Soups
Curries
Pasta
Rice-Based Recipes
Legumes & Potatoes
More delicious Everyday Meals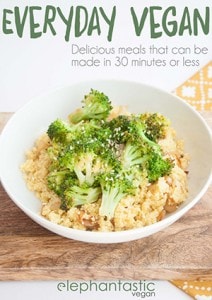 In my eBook "Everyday Vegan" I've compiled my favorite quick recipes and some exclusive recipes that you won't find anywhere else. All of the recipes are delivered in one handy PDF-document, which you can access from your tablet, smartphone or use on your notebook.
The recipes in the eBook can be made in 30 minutes or less and are perfect for busy lunches or quick dinners :) And the best part is that you can download it for free, if you subscribe to my weekly newsletter. Find out more about "Everyday Vegan" here.