In this post, you'll find everything you need for the perfect New Year's Eve party: crackers, bread chips, vegan cheese sticks, hummus, guacamole, and many, many more recipes! These are real crowd-pleasers!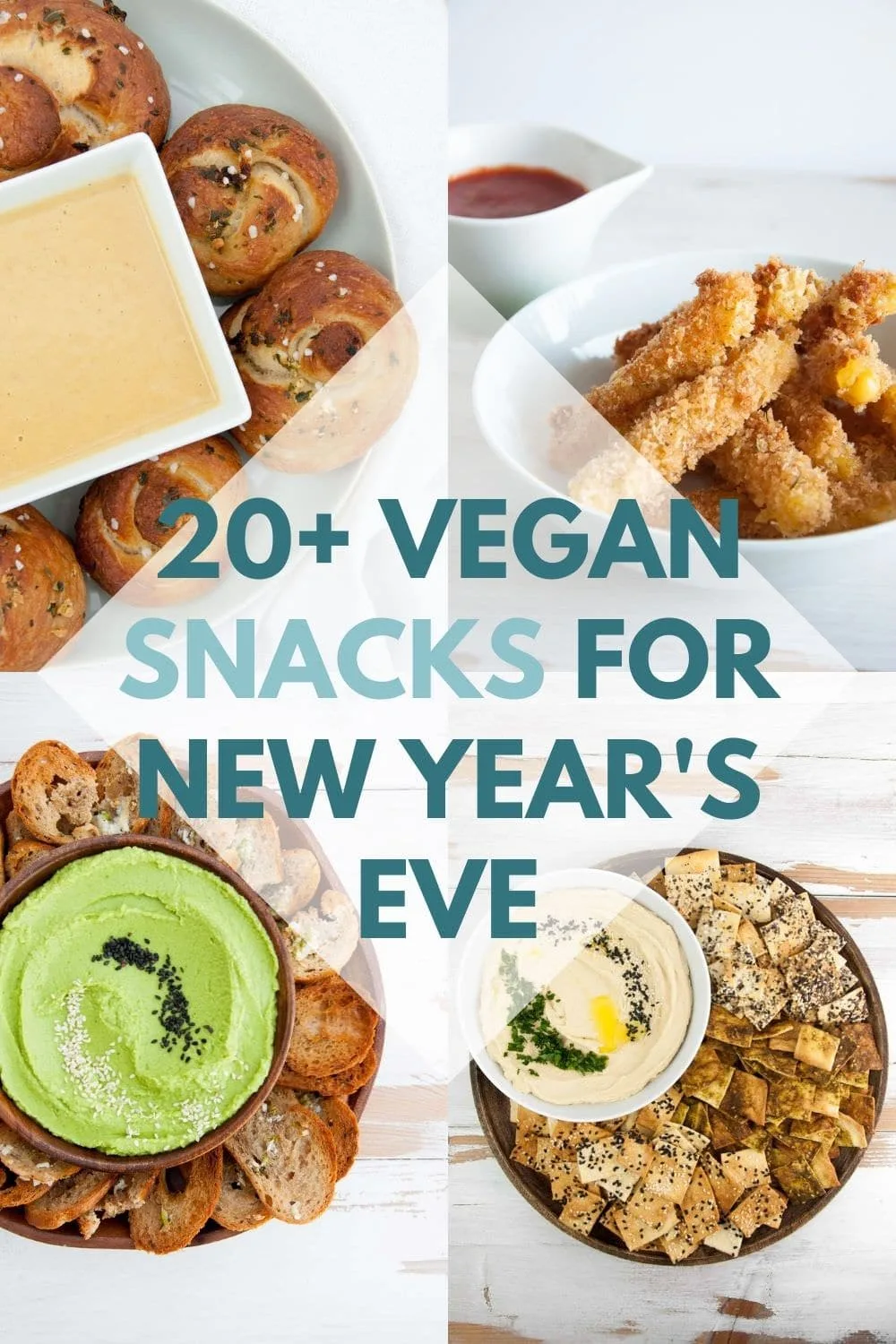 If you're looking for vegan recipe ideas for New Year's Eve.. you're in luck! In this post, I've collected my all-time favorite snacks that will keep your guests and yourself happy.
For me, parties are all about snacking (and drinks, of course) and New Year's Eve isn't an exception.
I've provided some simple recipes for snacking (including my favorite cracker recipes), dips, sandwiches, as well as a recipe for a vegan chili – because what is a New Year's Eve party without a huge pot of chili?! I'm sure your guests will love these party foods!
At the end of the post, I've also included links to two of my drink recipes if you still need some inspirations for booze.
Now I can only wish you a Happy New Year and I'm so excited for the next year! I do have amazing vegan recipes lined up, you do not want to miss those! Make sure you subscribe to my weekly newsletter so you get all the recipes delivered to your inbox!
Vegan Snacks and Finger Food
Homemade Crackers
I know you would be disappointed if crackers weren't at the first spot of my New Year's Eve Snacks Round-Up! Crackers are easy to make, the perfect crispy vehicle for all your dips and you can add pretty much any herbs and spices you want!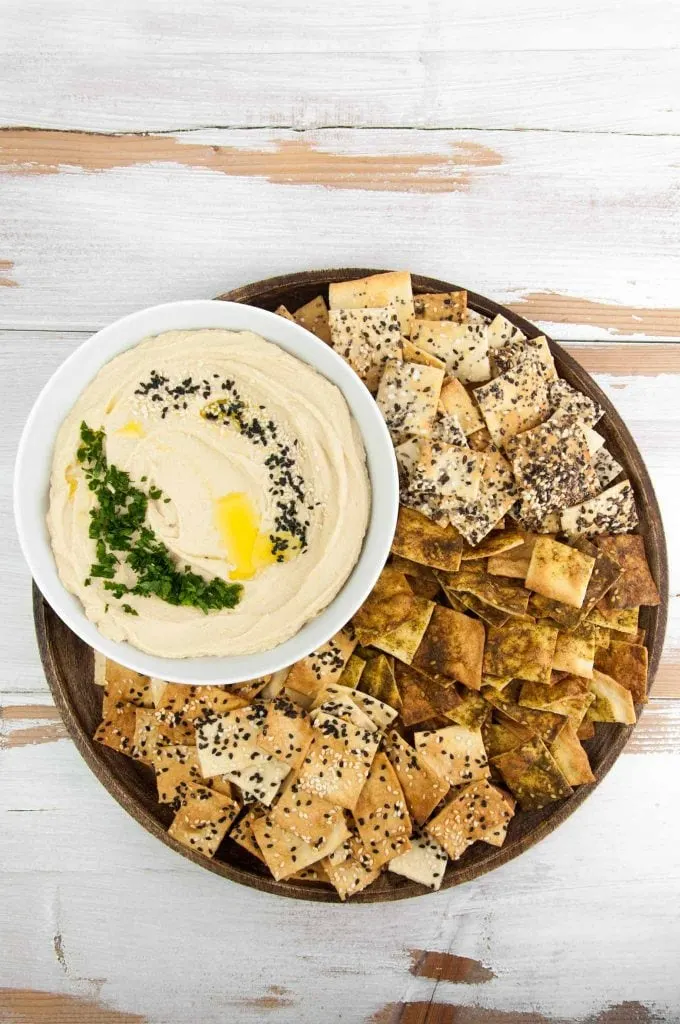 These are some of my favorite homemade crackers: Vegan Everything Crackers, Za'atar Crackers, and Black & White Sesame Seed Crackers (follow the Everything Crackers recipe and only add black and white sesame seeds on top). And here are even more vegan cracker recipes!
Grissini & Breadsticks
Grissini are the fancy way to snack bread during a party! You can twist them or don't! They will look cute either way.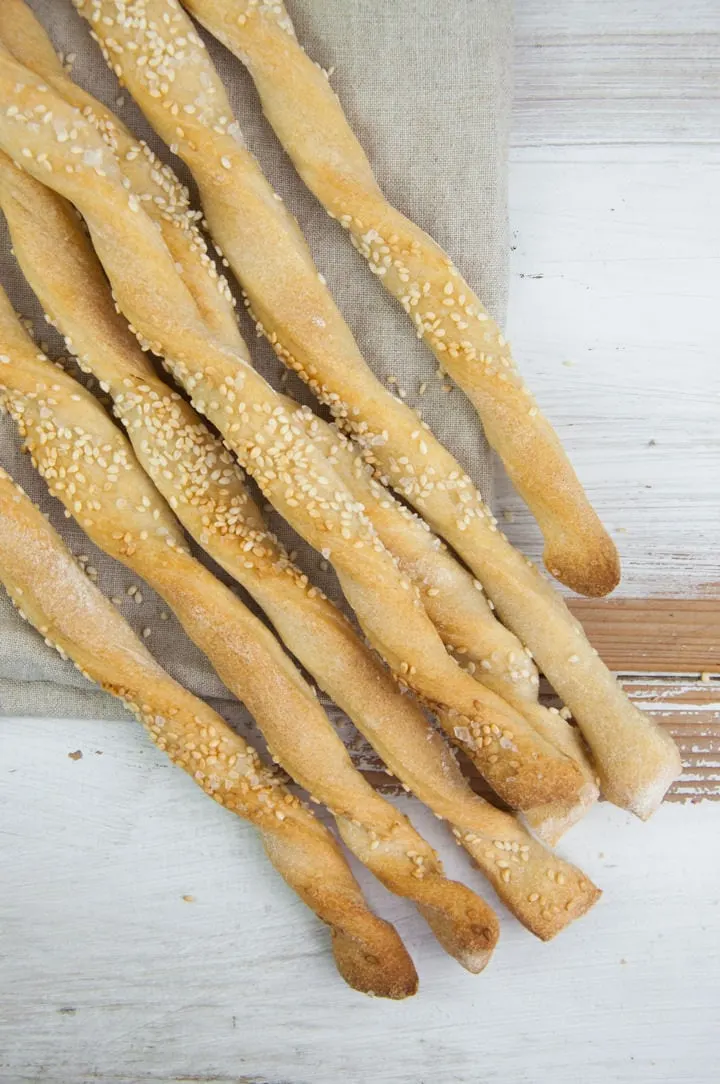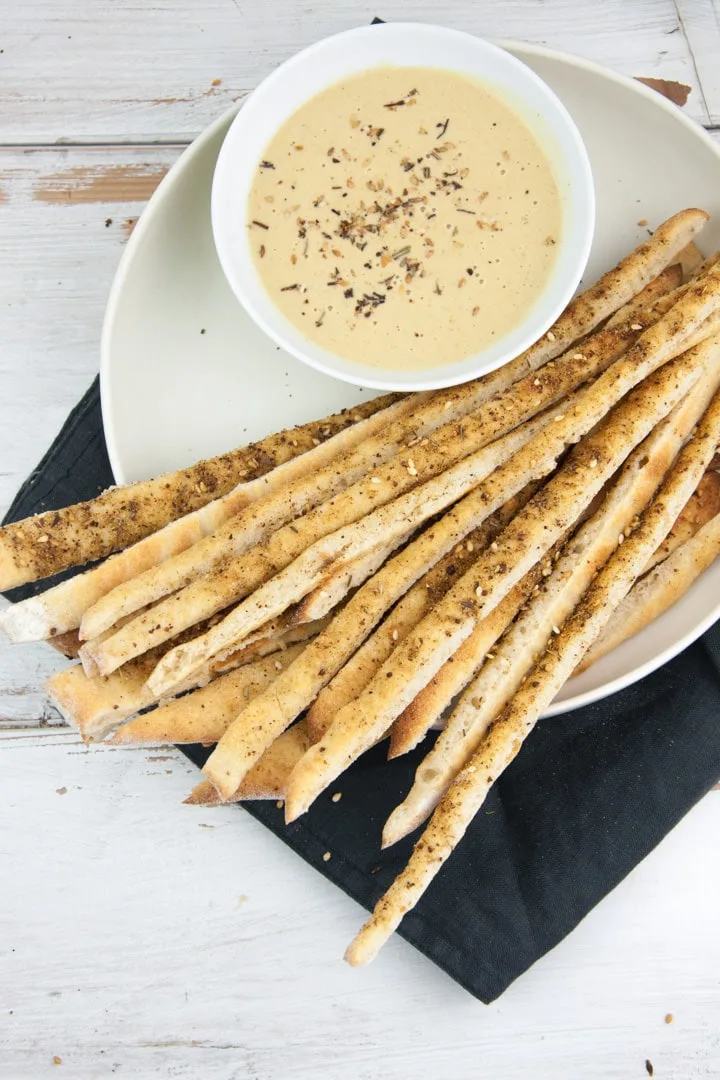 Pinwheels
I love how easy pinwheels are to make! They look much more complicated than they actually are! Promise! I always use store-bought vegan puff pastry dough and spread it with different sauces. Roll it in, slice it up, bake it, done.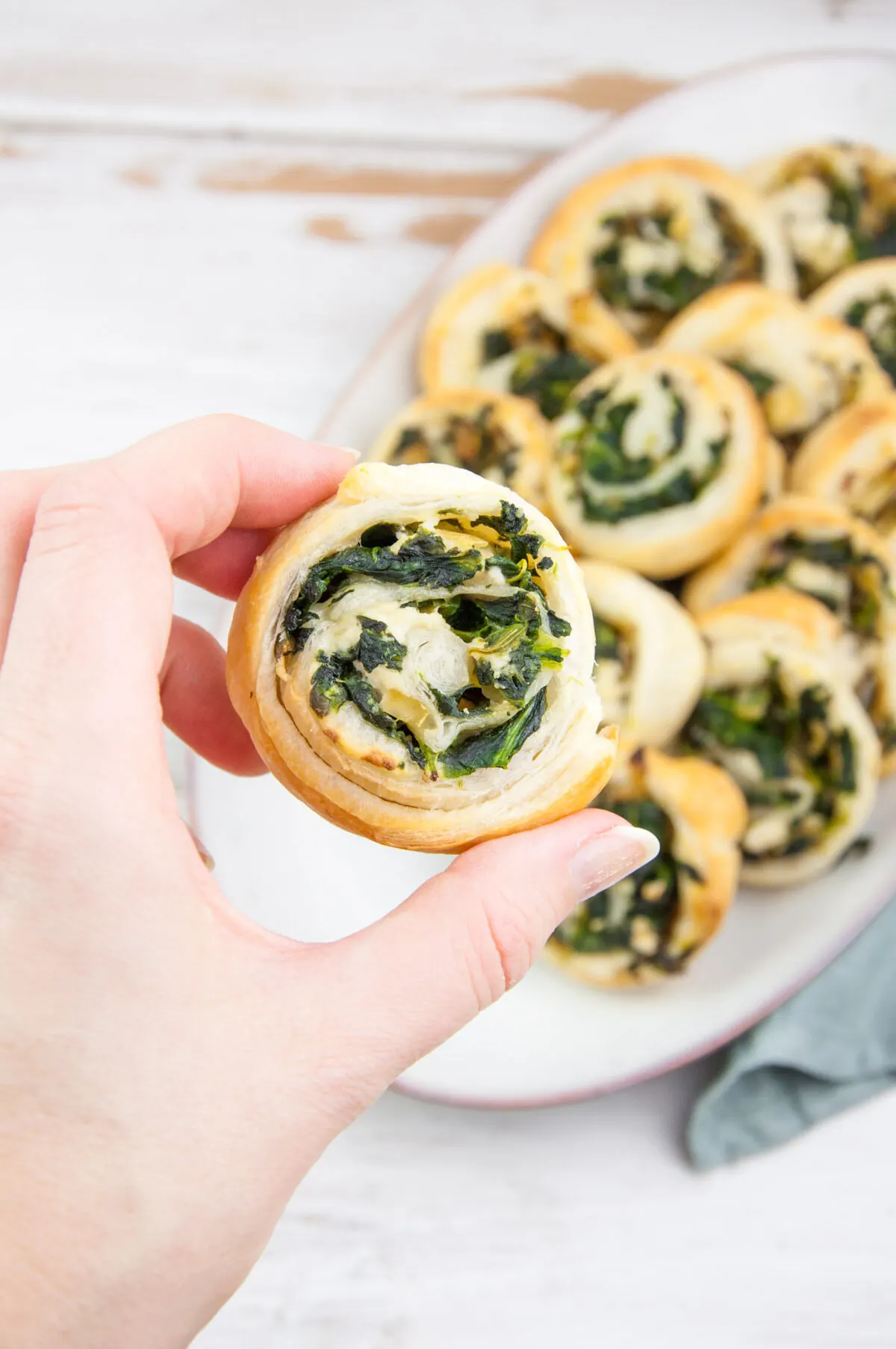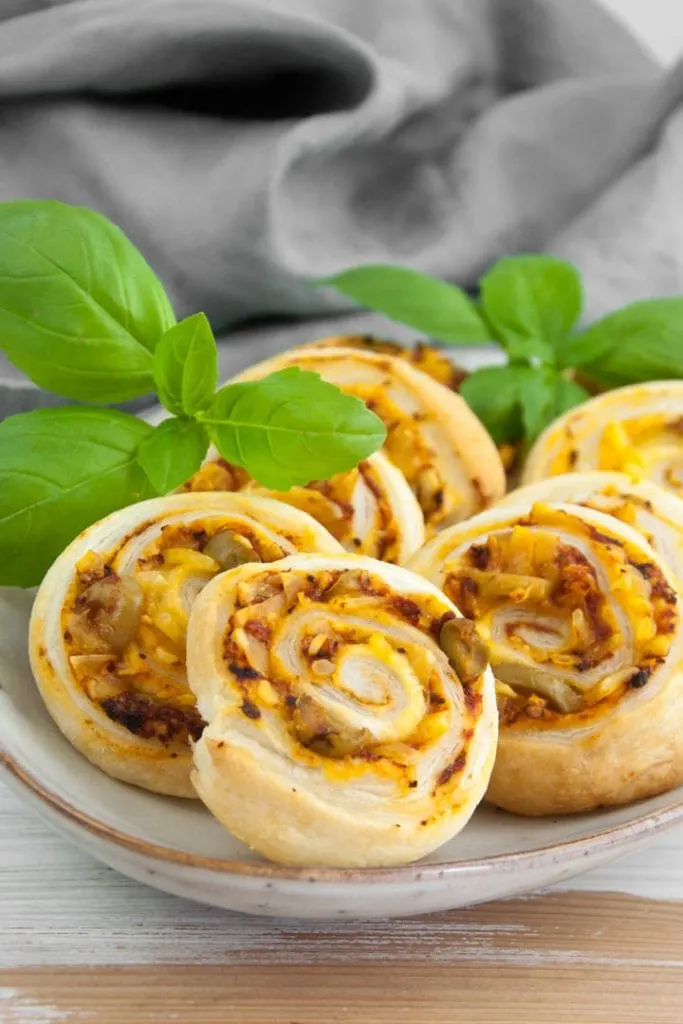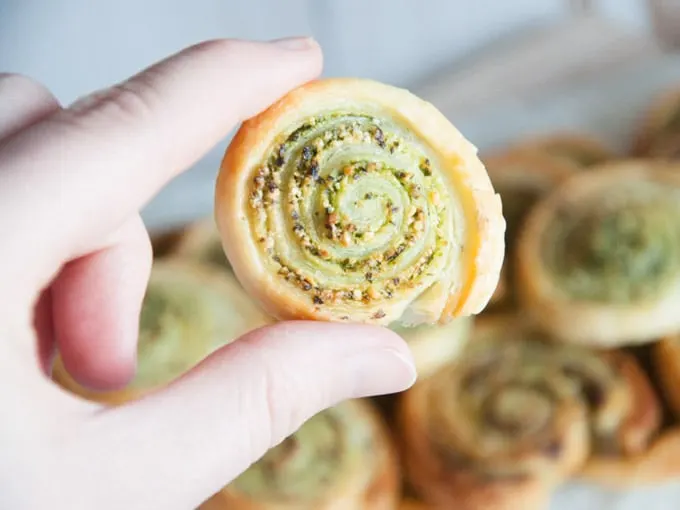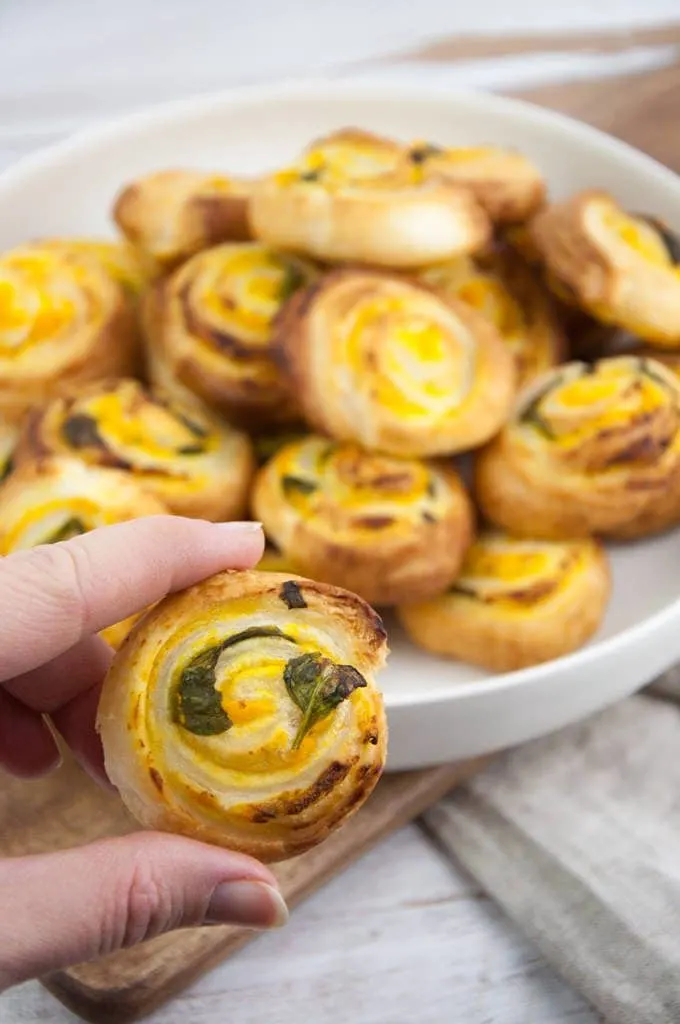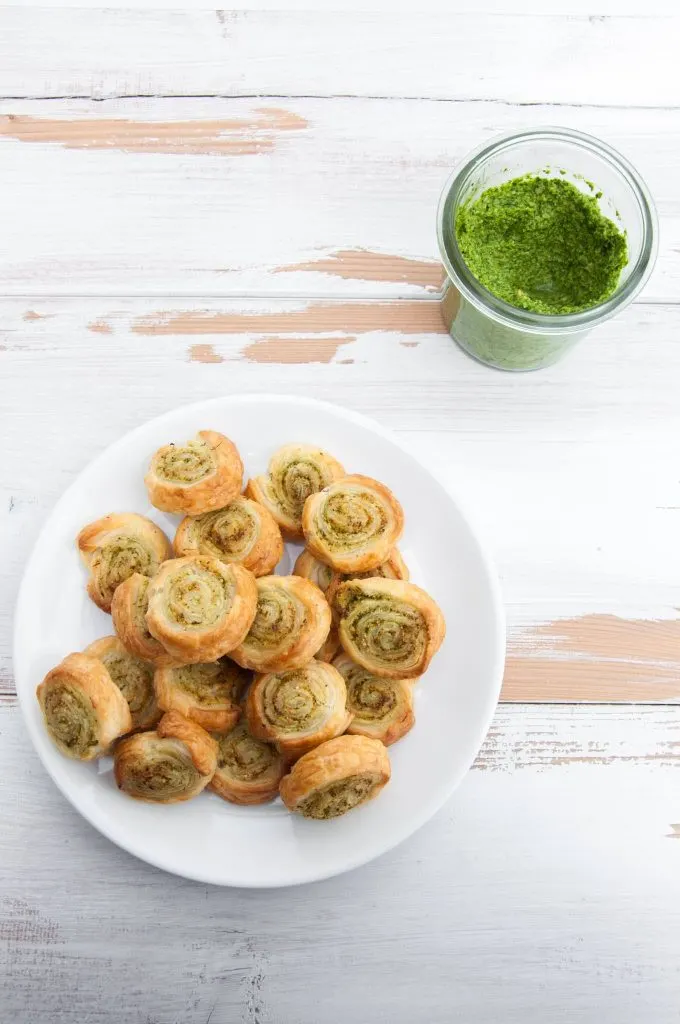 Pretzels & Pretzel-Style Snacks
With a simple baking soda bath, you can make any bready goods into pretzel-style goods! Here are a couple of my favorite ideas: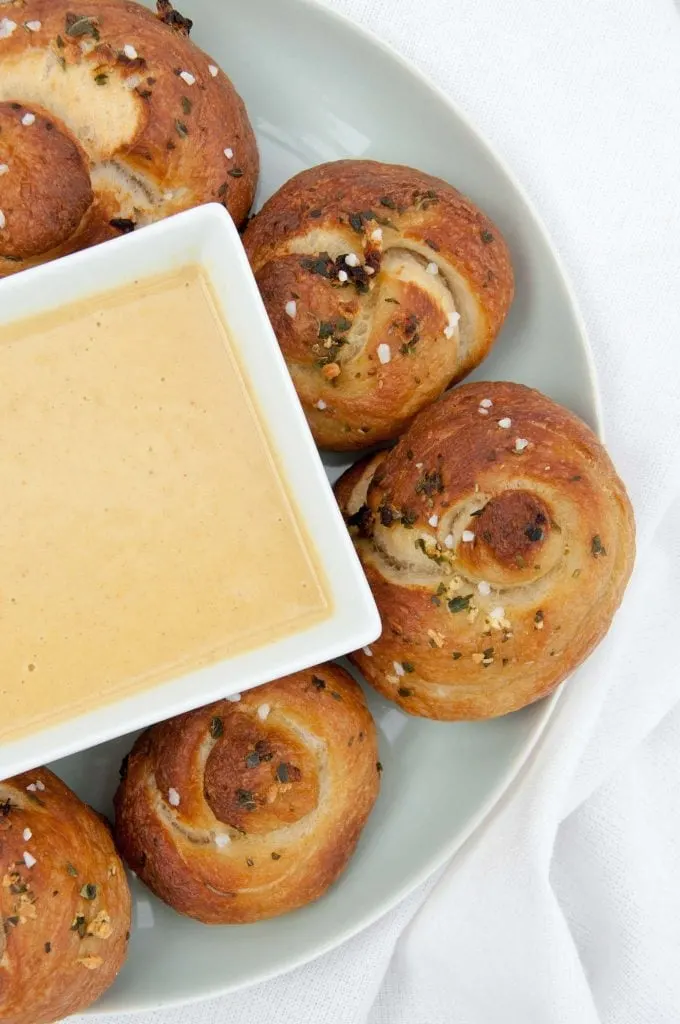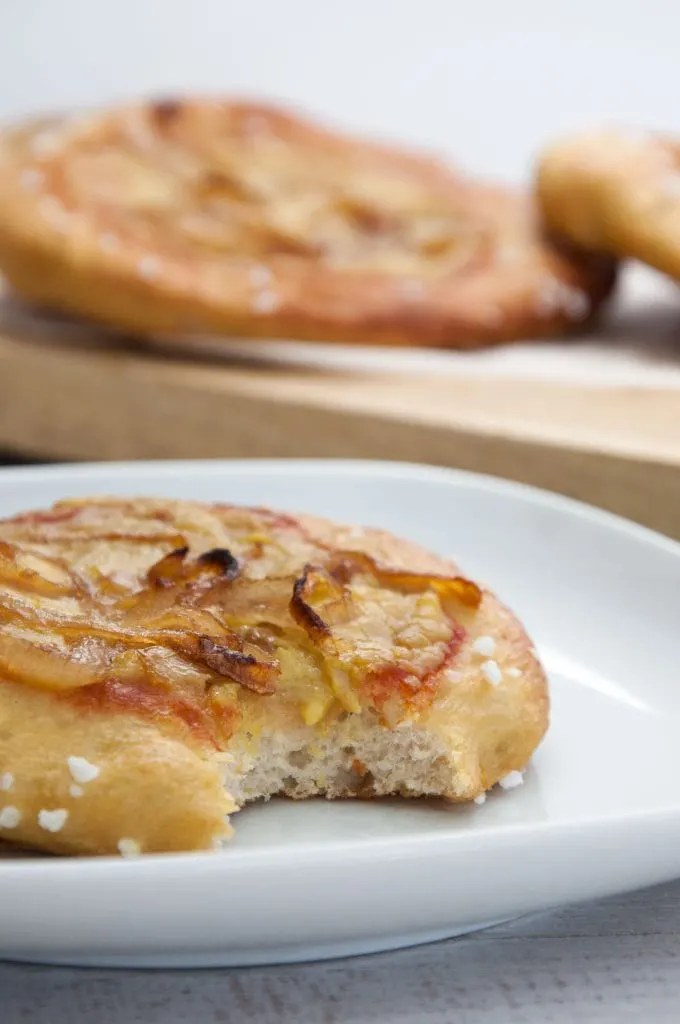 Mini Calzone
Mini calzones are the party-friendly version of pizza! But beware, these vegan pizza pockets will be devoured faster than you can look!
Vegan Spring Rolls
Impress your friends with homemade spring rolls!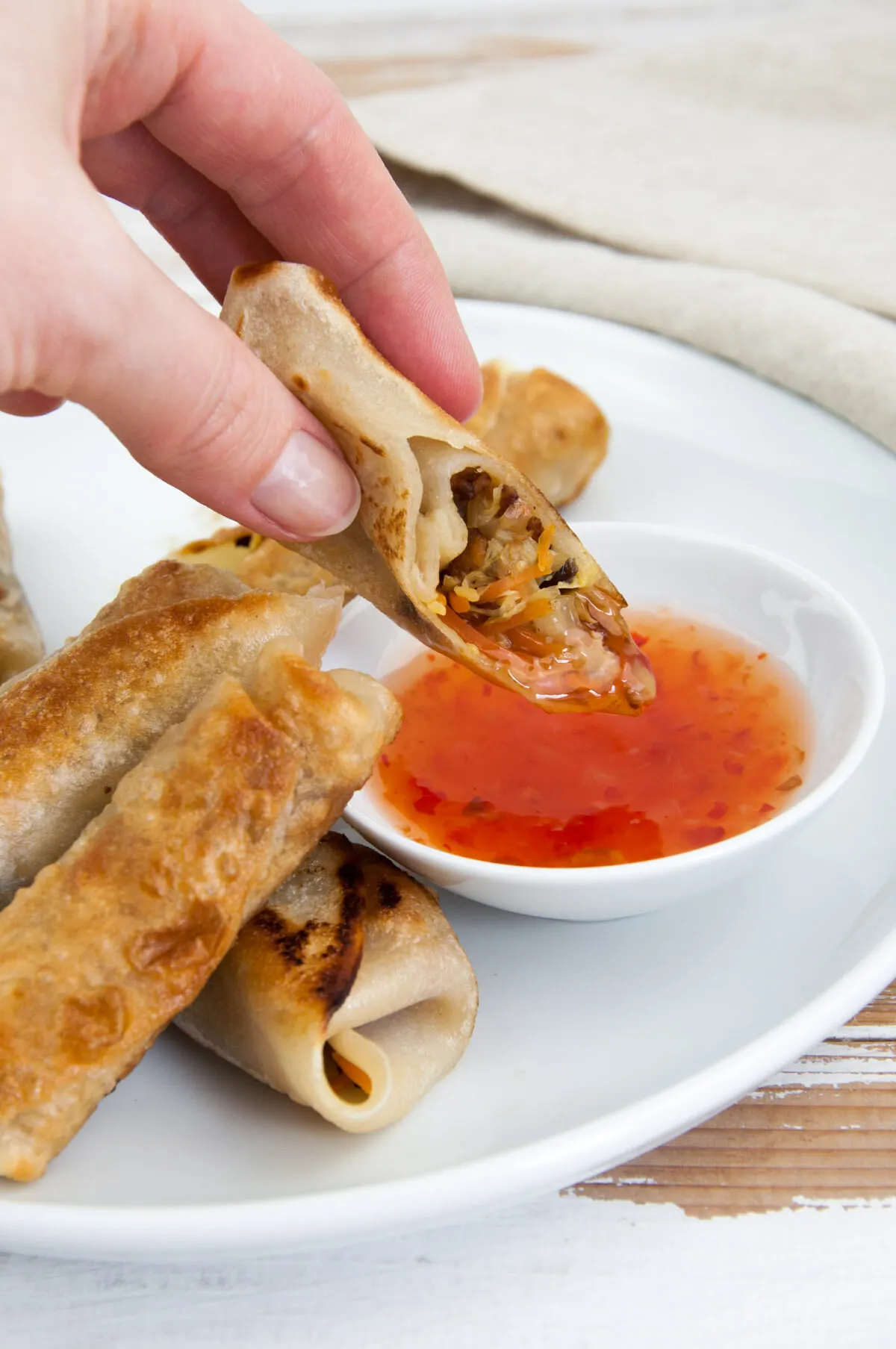 Vegan Onion Rings
Who doesn't love fried onion rings?!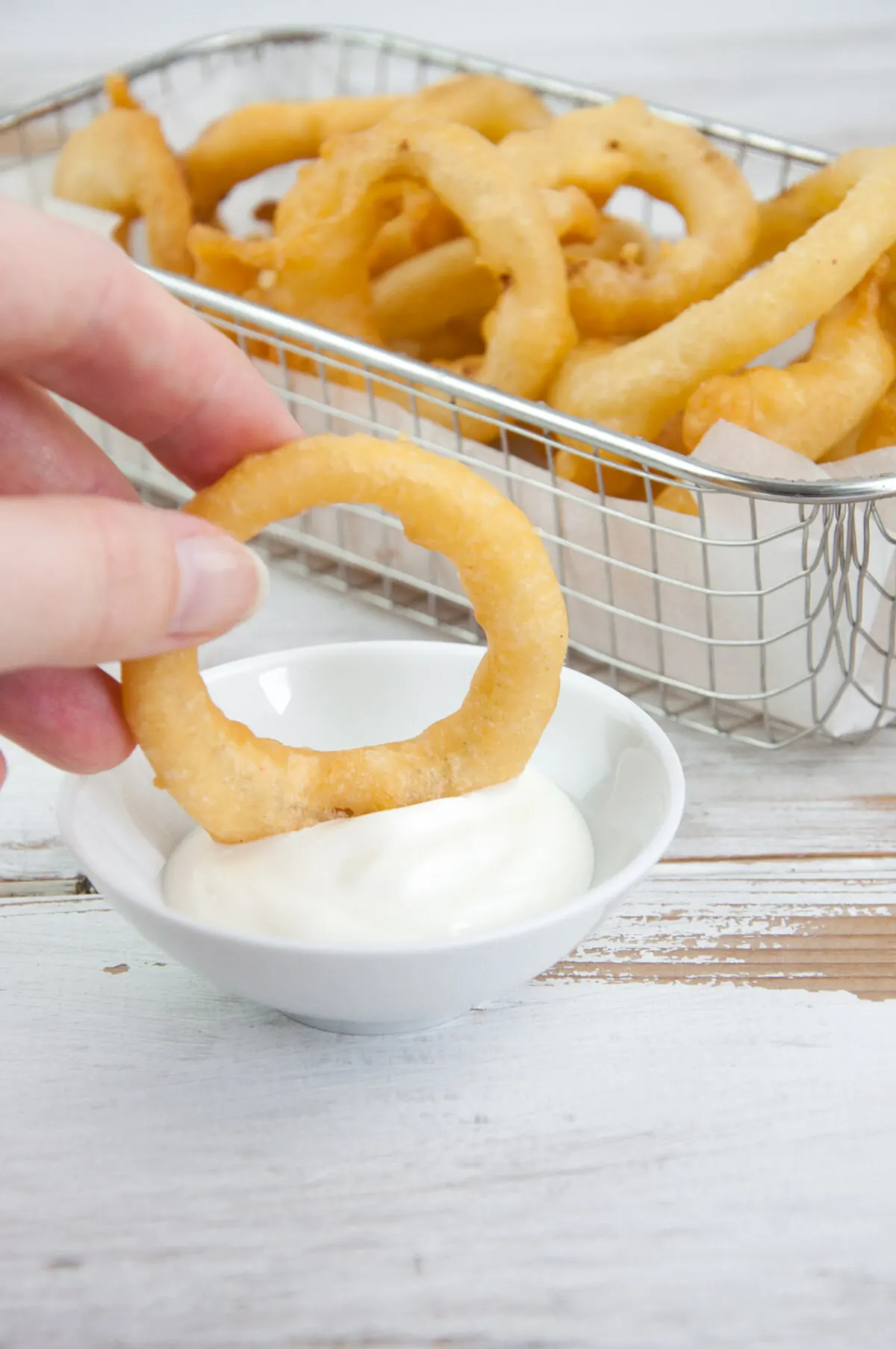 Vegan Cheese Sticks
Oh my god. Cheese Sticks were one of my guilty pleasures before I went vegan. Now, they are still my guilty pleasure because I've been making these using a vegan cheese block. Easy cheesy! (sorry)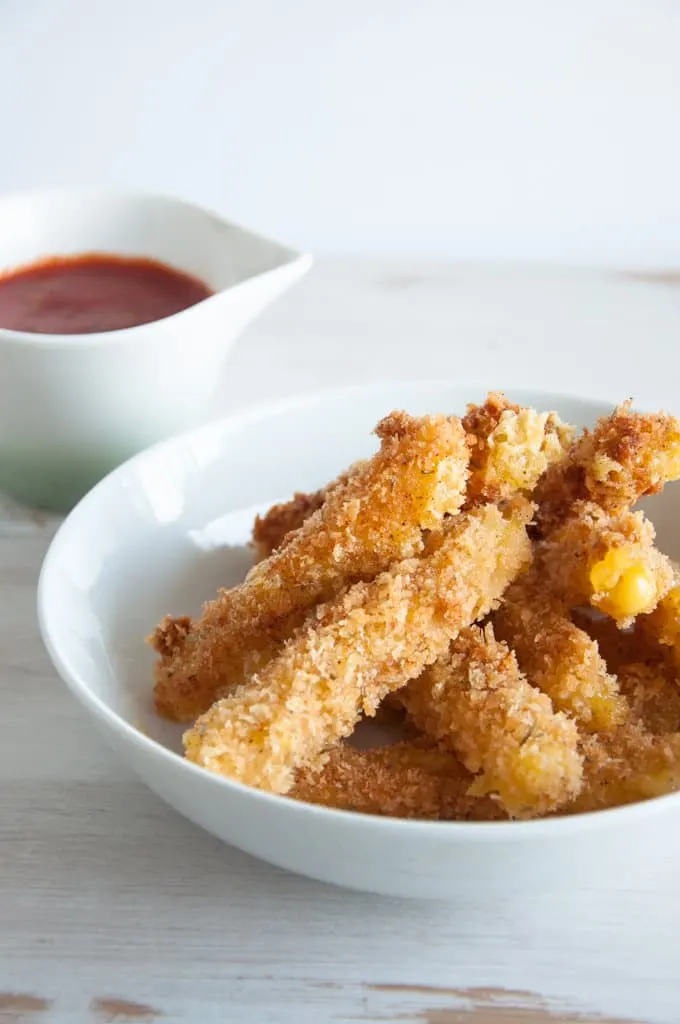 Bread Chips
Potato Chips aren't the only chips you can serve at parties. These homemade bread chips are the perfect alternative!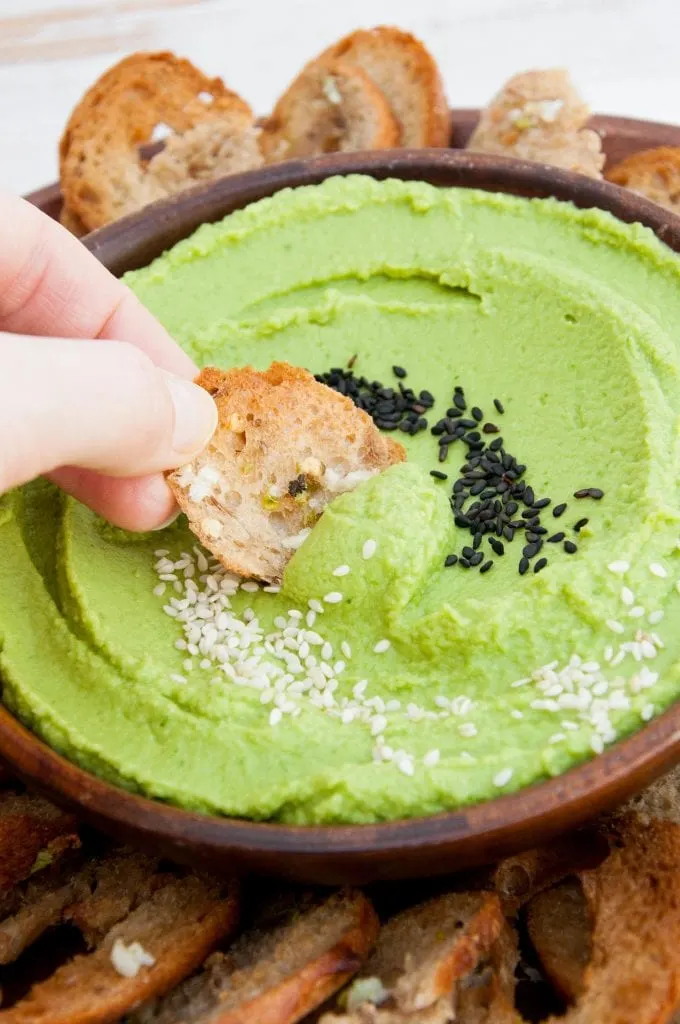 Edamame – The healthy option!
If you want to offer a healthier option for your guests, Edamame is the perfect choice!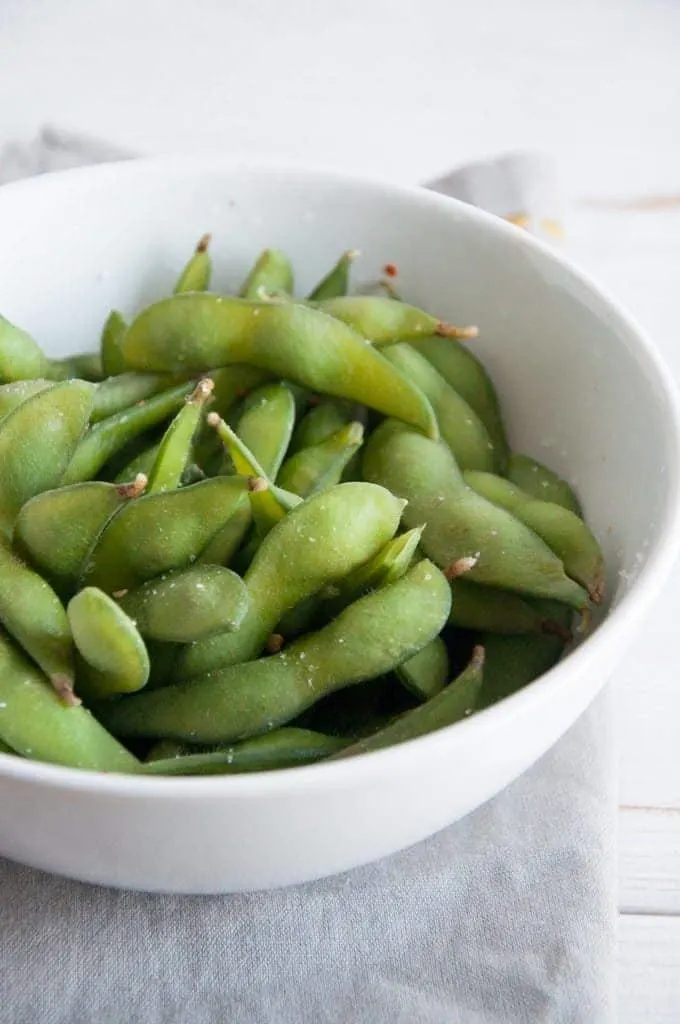 Easy Vegan Dips
Hummus
I know, I know, I know. Hummus. Classic. But there's a reason why it's at every buffet/party. Hummus is amazing, easy and quick to make, plus you can add whatever spices and herbs you want to make it unique! Here are my favorites: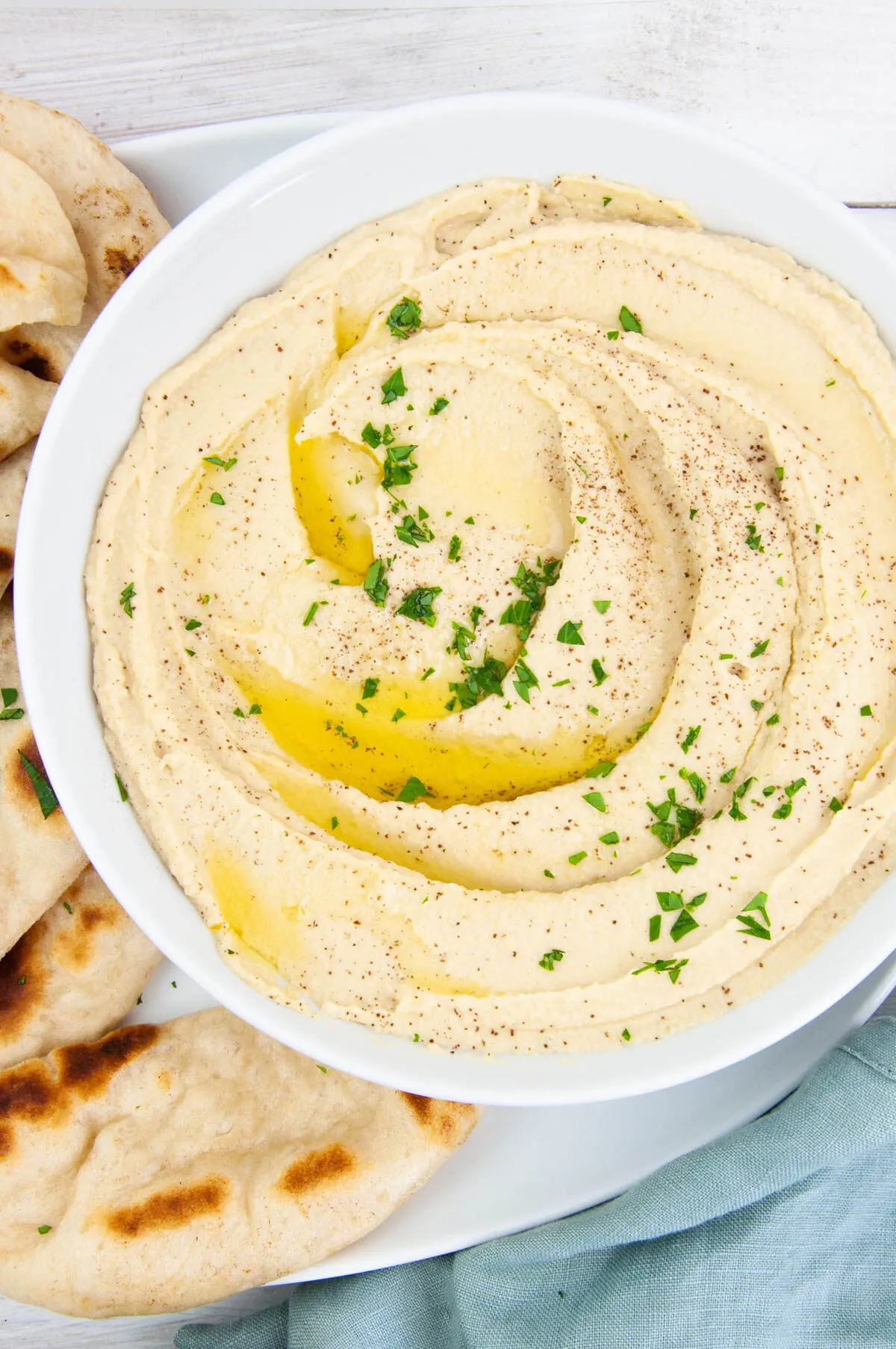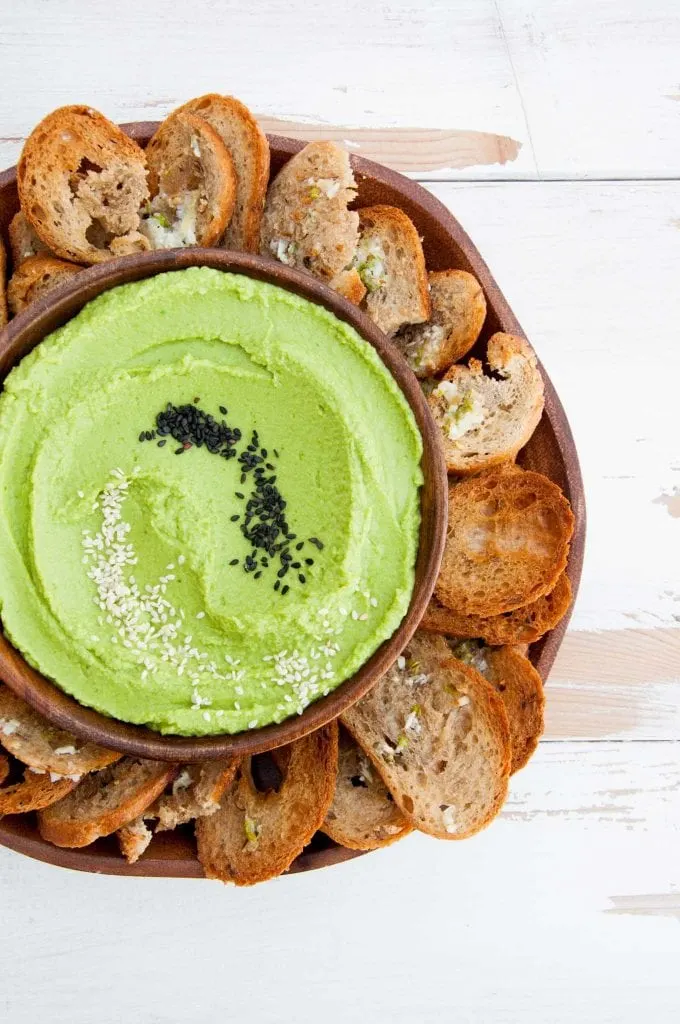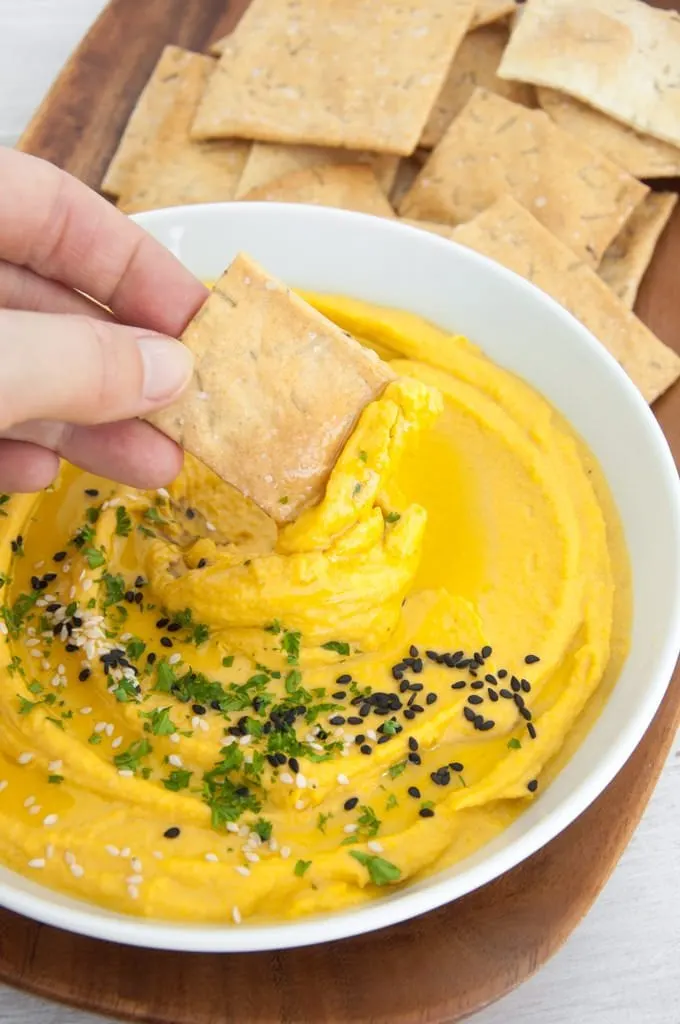 'Meaty' Tomato Dip
This dip will fool every meat-eater.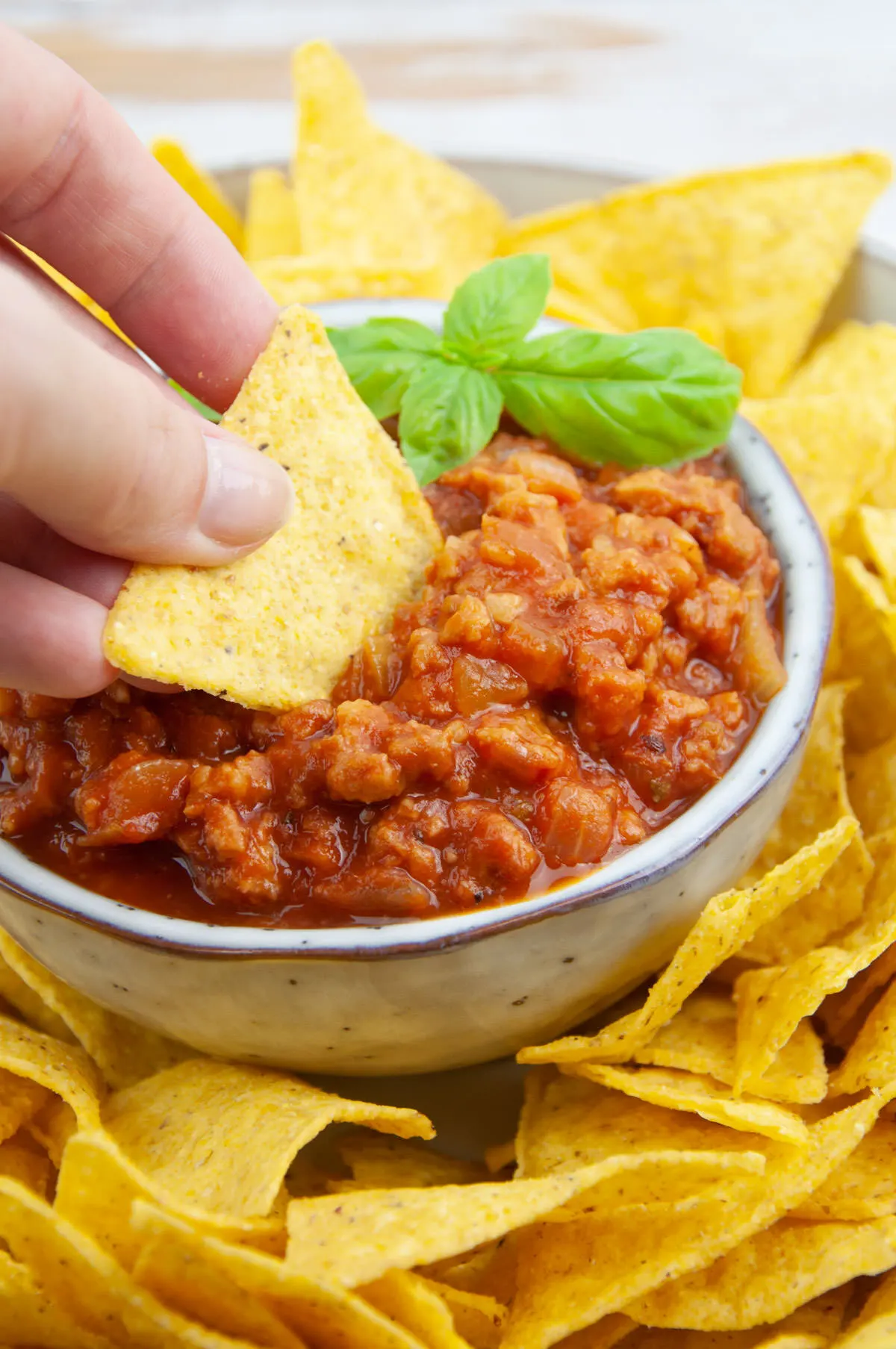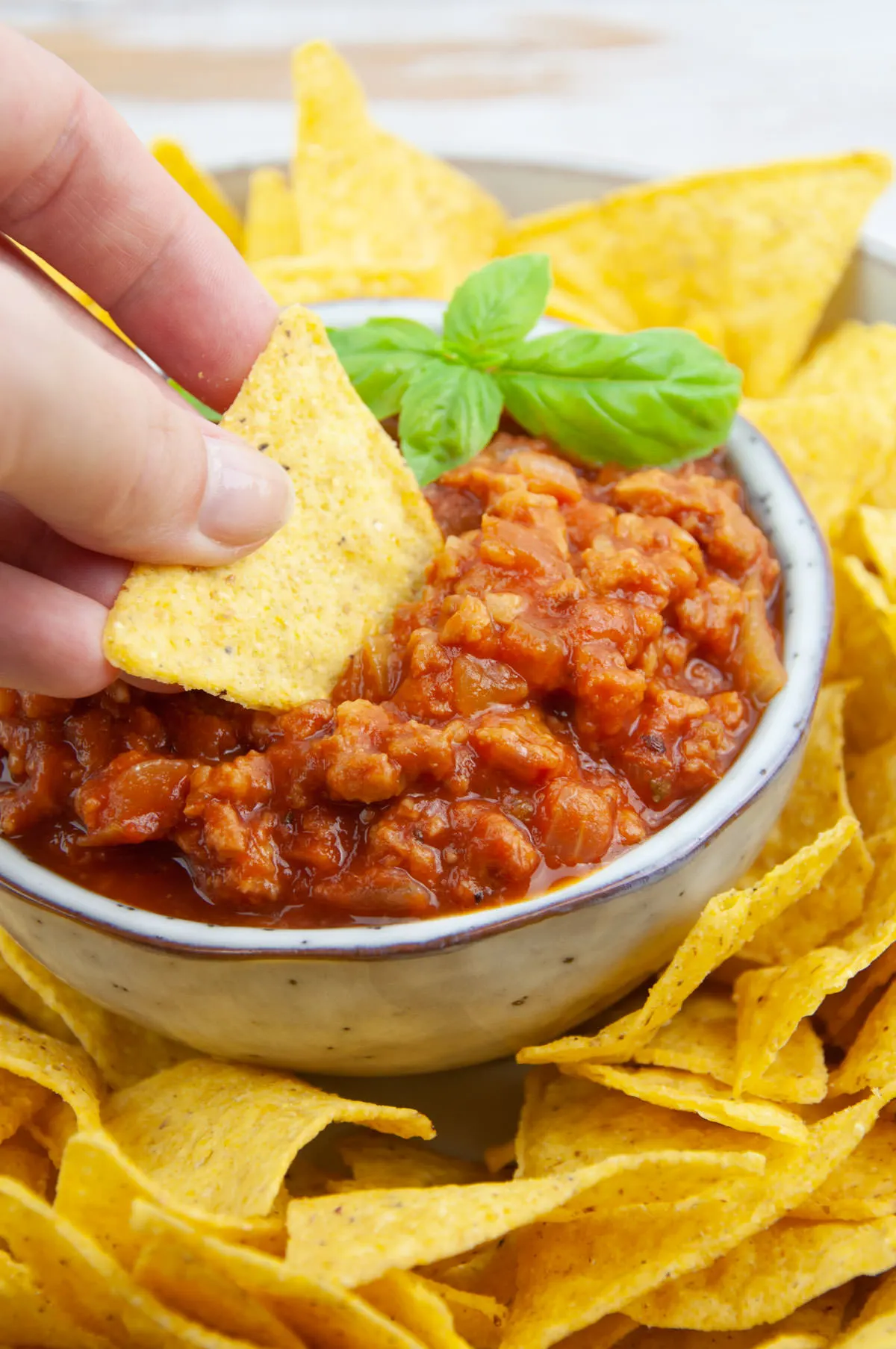 Vegan Cheese Sauce
You don't need dairy to make an amazing ooey-gooey cheese sauce.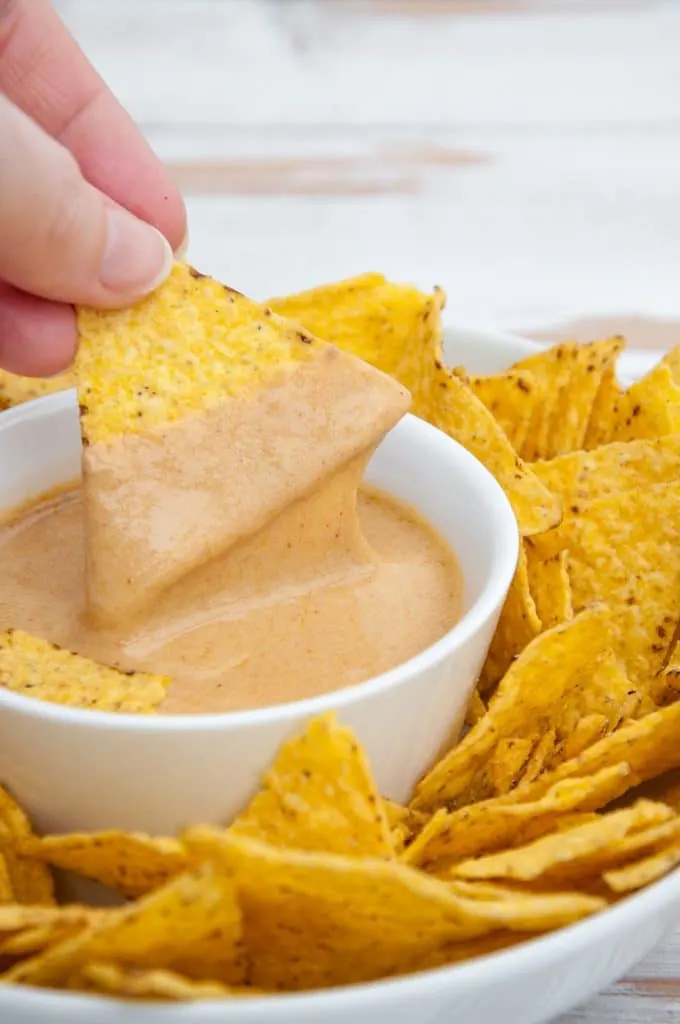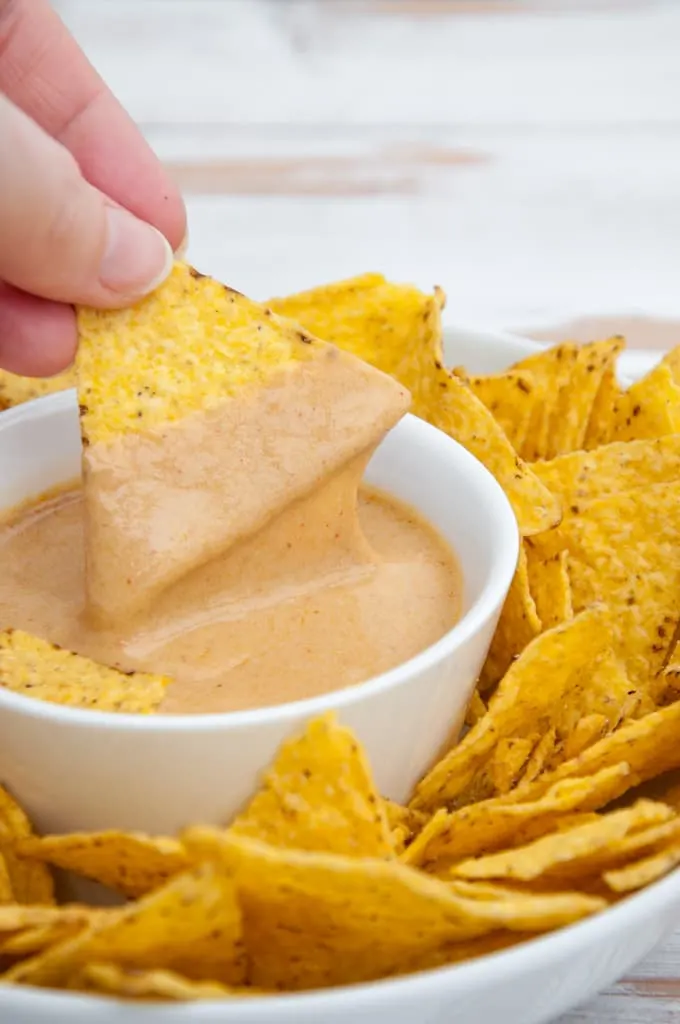 Salsa
Salsa is refreshing, colorful, easy to make, and a must-have at a party!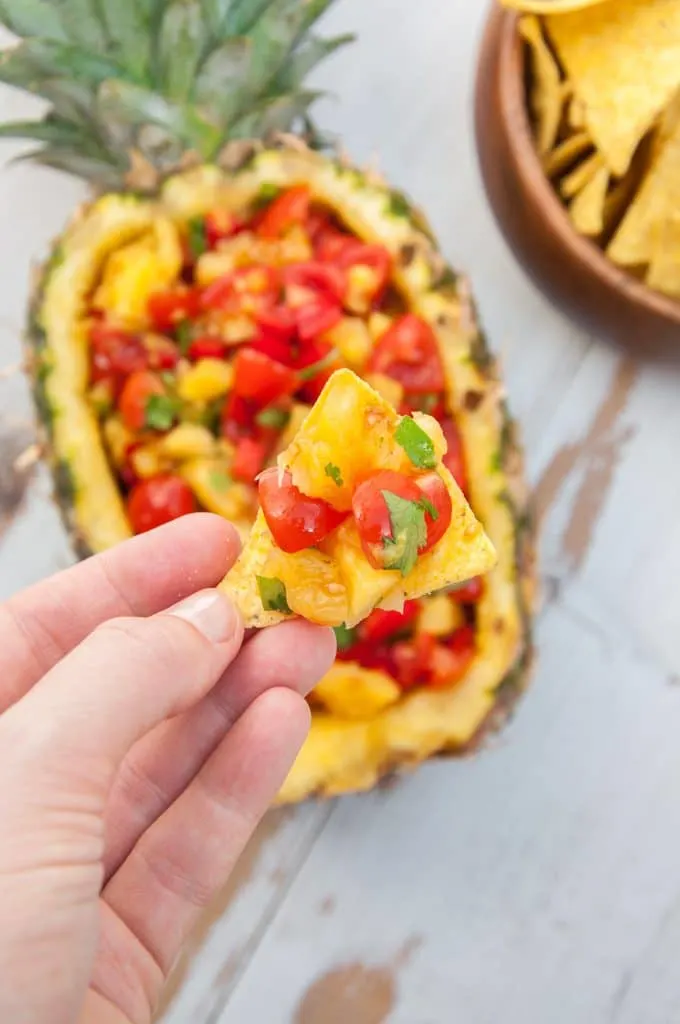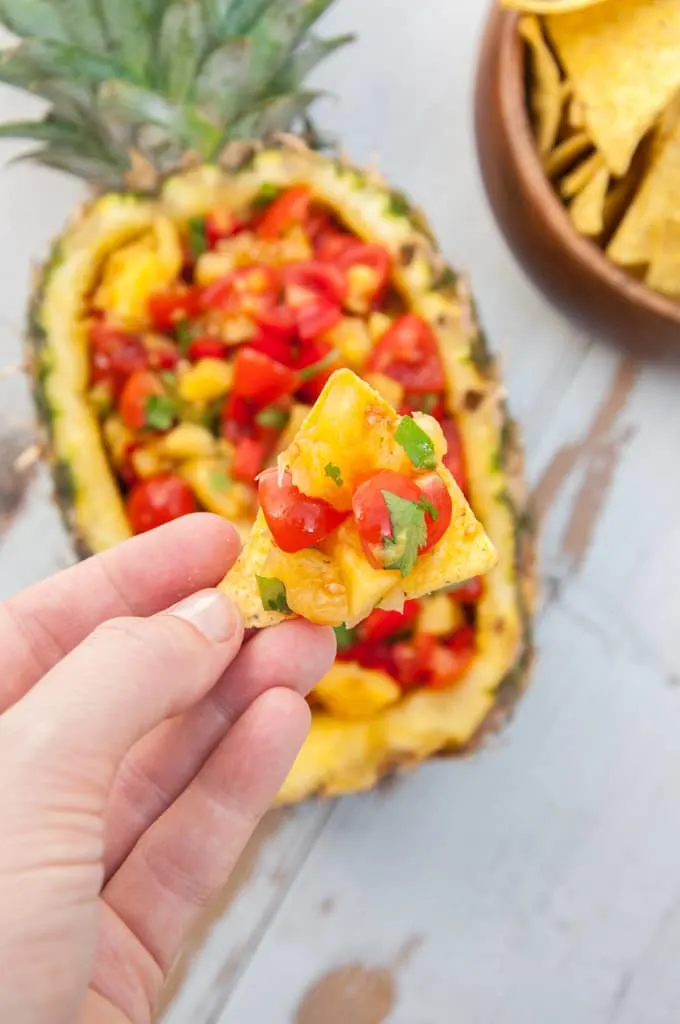 Guacamole
There's no party without guacamole. Serve it with crackers, tortilla chips, or any of the snacks above.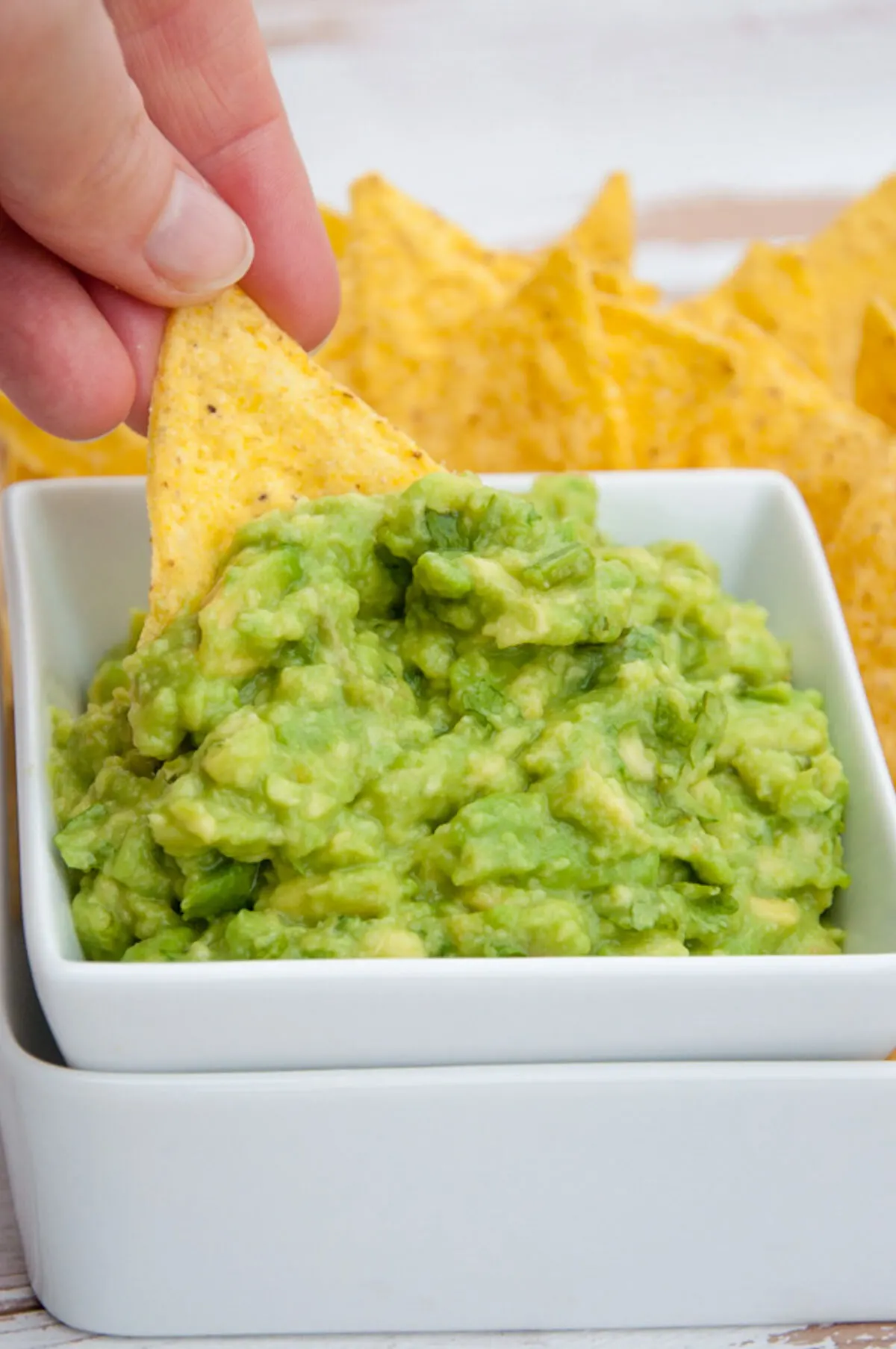 Sandwiches
Sandwiches are great for parties because you can prepare them in advance, and people can grab one whenever they feel like it.
Carrot Lox
Carrot Lox is mind-blowing.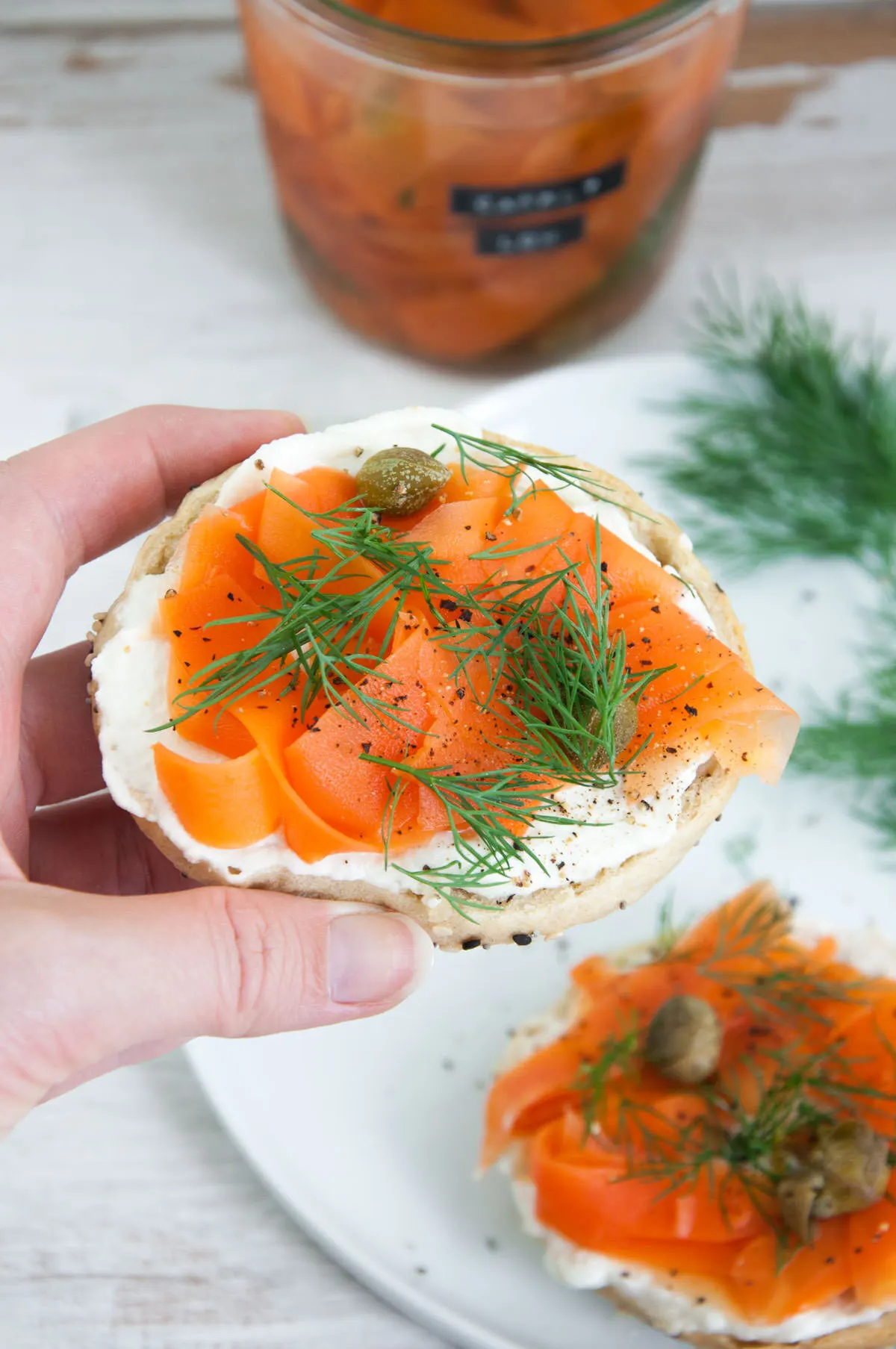 Vegan Chickpea Tuna Salad
The chickpea tuna salad is very fast to make because you just dump all ingredients into a food processor and blitz them up.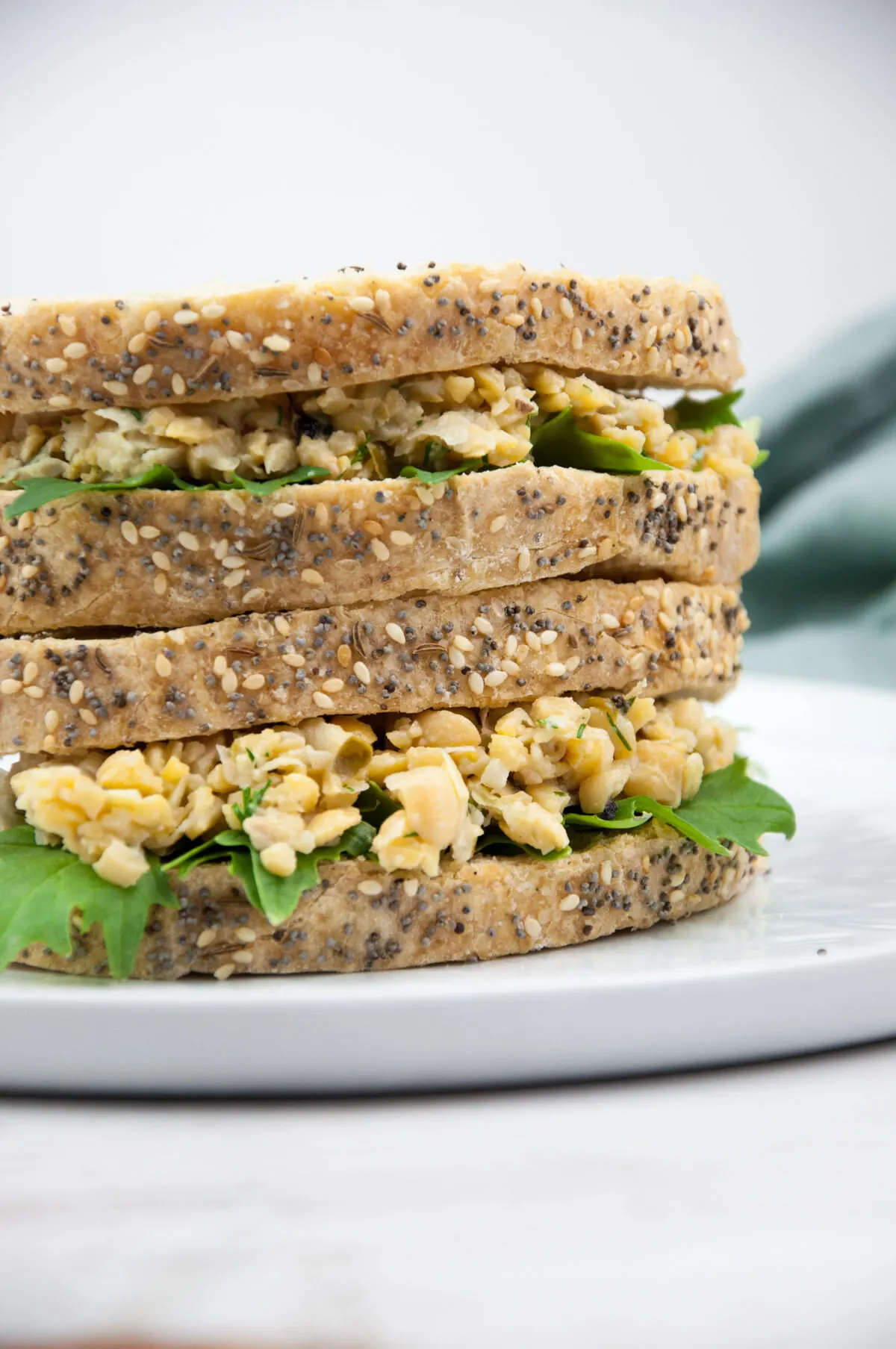 Vegan PBJ Coconut Bacon Sandwich
It's sweet and savory and salty and delicious!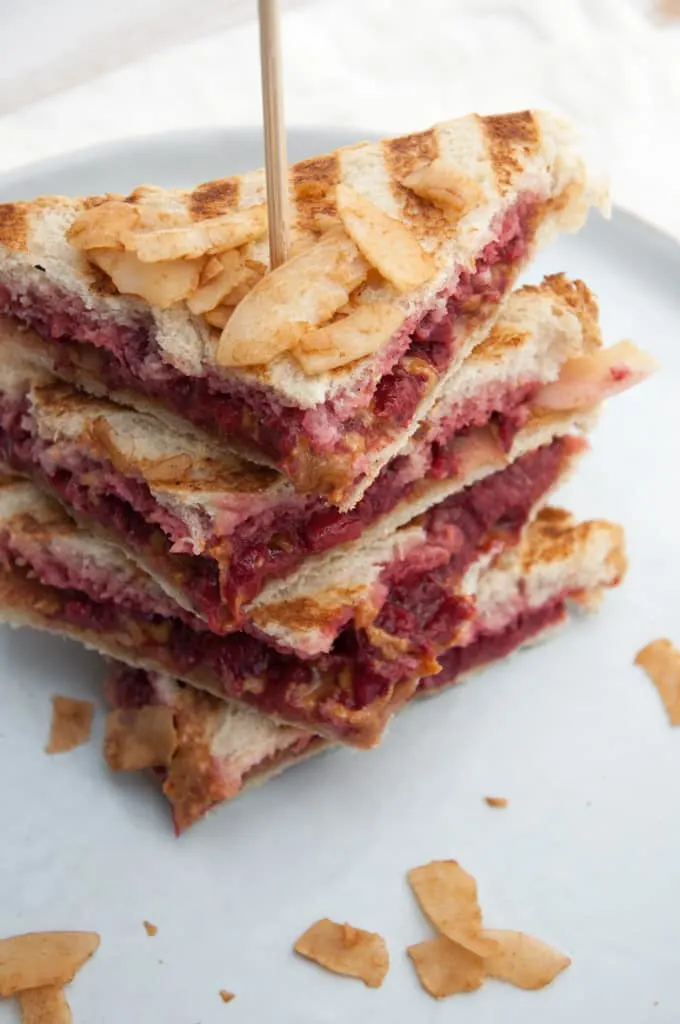 Crowd-Pleasing Chili con TVP
I usually make one large pot of stew for each party. Keep it on low heat throughout the night, so if anyone feels hungry, they can help themselves to a bowl of warming, filling chili with textured vegetable protein (soy granule).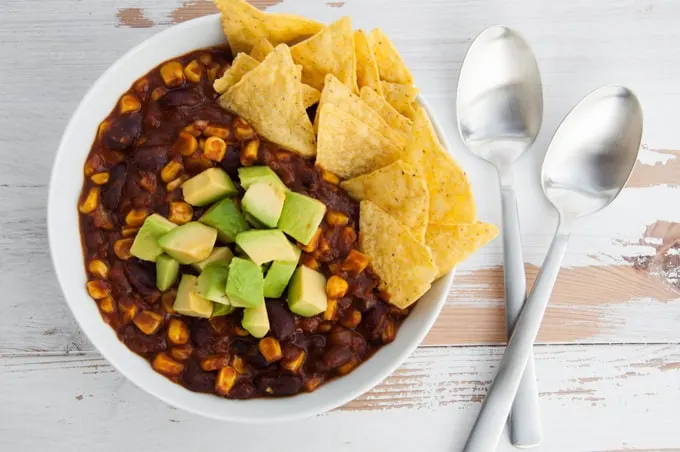 Cocktails and Drinks are important, too.
If you're still looking for awesome drinks to serve at the party, make sure you check out my Watermelon Amaretto Bowls and these awesome Pineapple Coconut Cocktails.
Don't forget to pin it or bookmark this collection, so you'll always have the best plant-based party recipes on hand when you need them!
Affiliate Disclosure: This post may contain affiliate links, which means I may earn referral fees if you make a purchase through my link. While clicking these links won't cost you any extra money, they will help me keep this site up and running!