Never spend any money on store-bought crackers ever again, when you can make them at home! They are perfectly crispy, easy and quick to make.
You'll only need 5 staple ingredients to make the most basic version of vegan crackers, and there are tons of variations possible (add seeds, herbs, even color them green with spinach!). I've also included a gluten-free option on this list of Easy Vegan Cracker Recipes!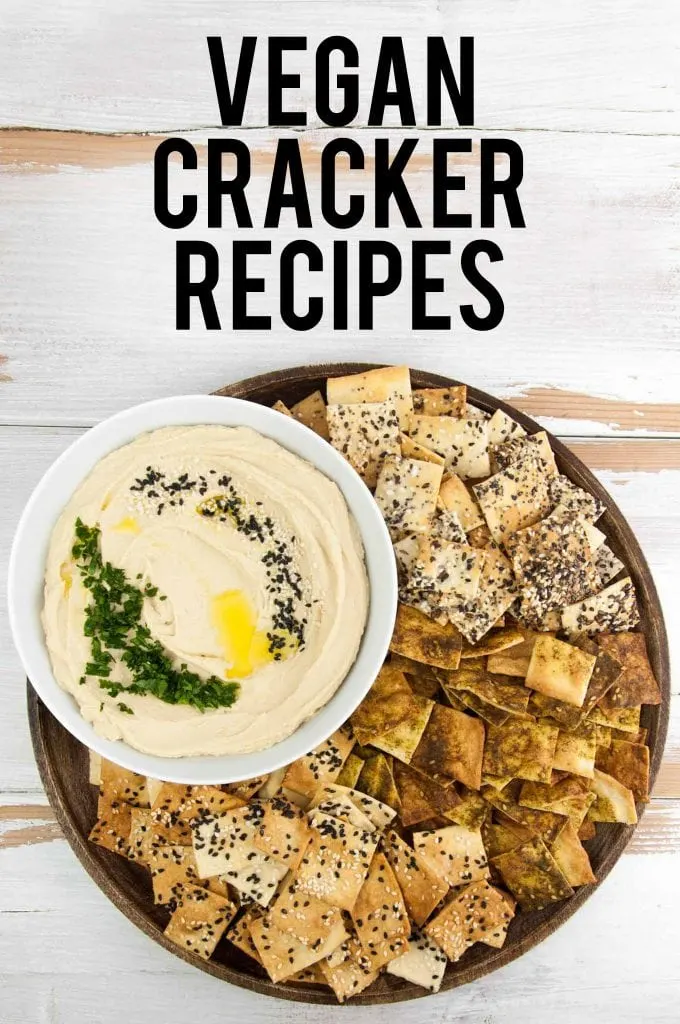 Did you know you make the most delicious and crispiest crackers at home? There's really no need to buy crackers ever again!
And the best part is that they aren't even hard to make. In just 10 minutes of preparation time and after 15 minutes in the oven, you can enjoy your homemade crackers. It's my go-to snack for parties! I usually serve them with hummus (or a variety of hummuses (apparently the plural of hummus – sounds weird) like this spinach hummus).
The ingredients for basic homemade crackers
For a basic version of crackers you'll need:
flour
baking powder
salt
olive oil
water
That's it. I bet you have all the ingredients at home already. So what are you waiting for? Go make some crackers for tonight!
You can add all kinds of herbs and seeds into the dough or on top (check out the instructions for the Za'atar Crackers to find out how to make the toppings stick to the crackers).
I'm listing my favorite variations of crackers below!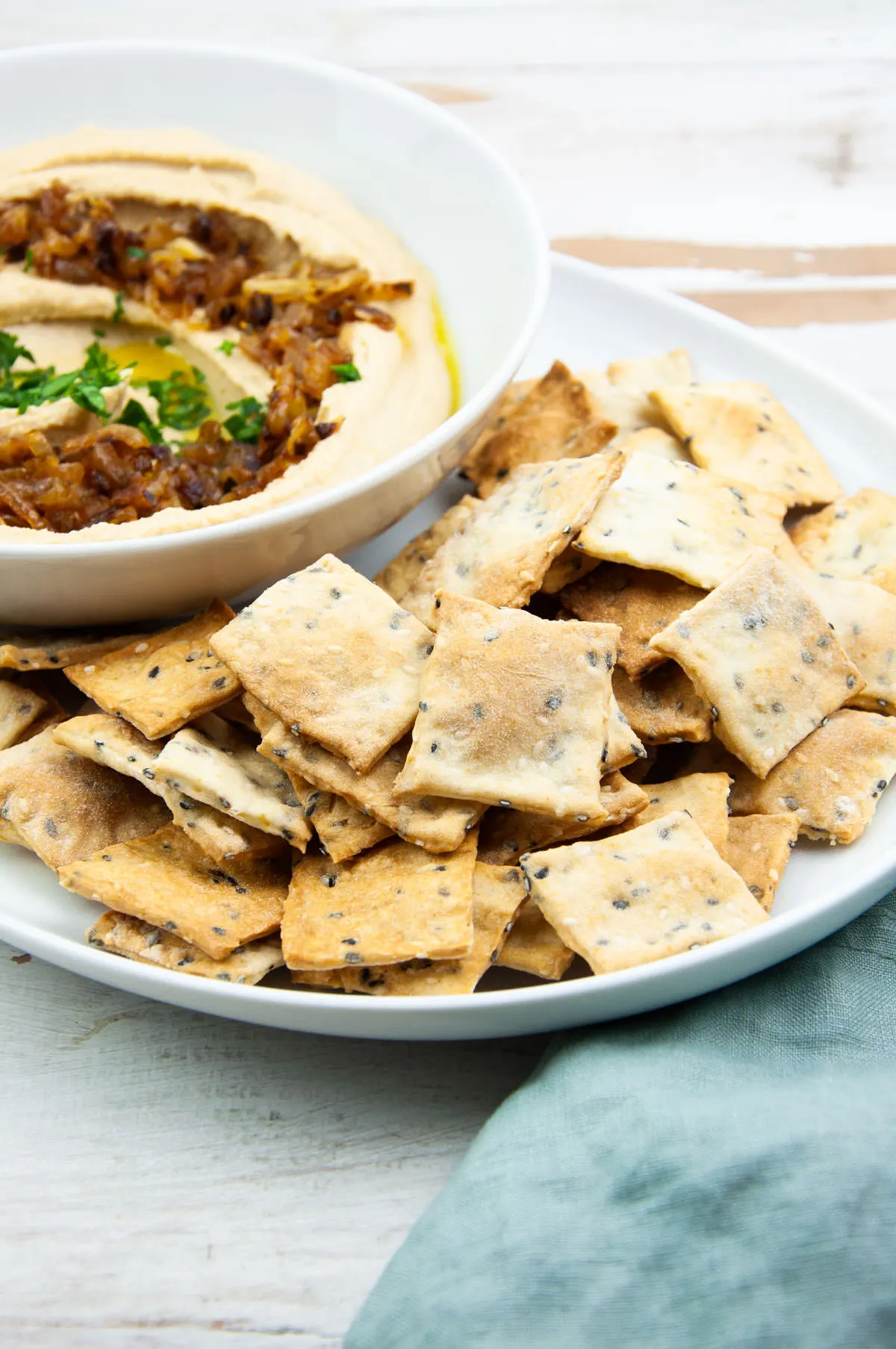 These vegan Black and White Sesame Crackers are a real crowd pleaser! Serve them with hummus and you'll have the perfect finger food for any party!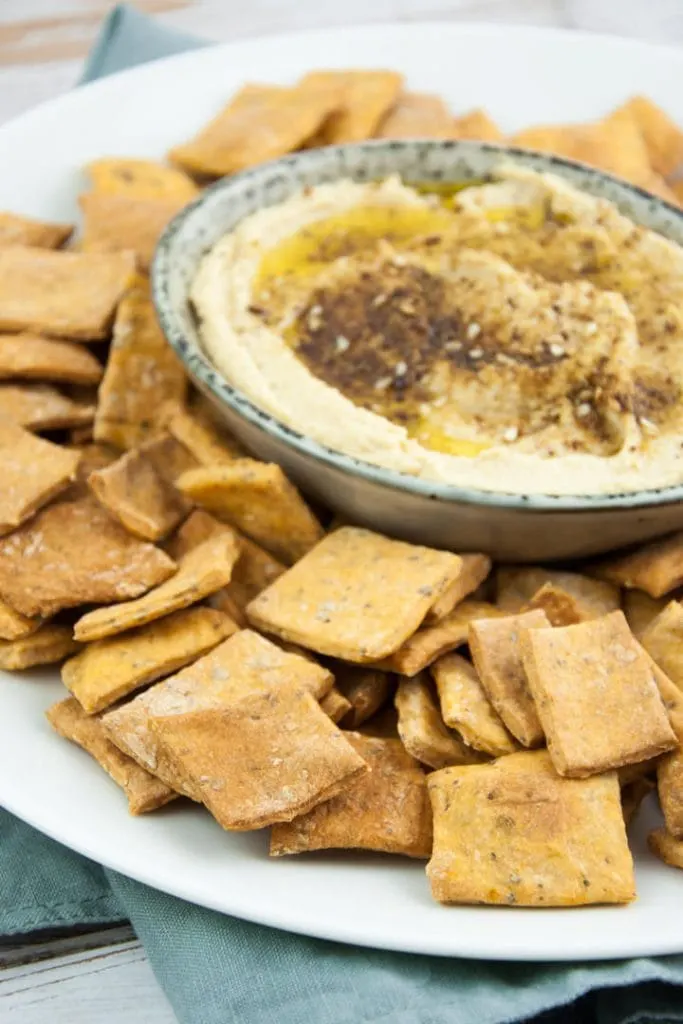 These vegan Pizza Crackers contain dried oregano and tomato paste that gives them a typical pizza flavor.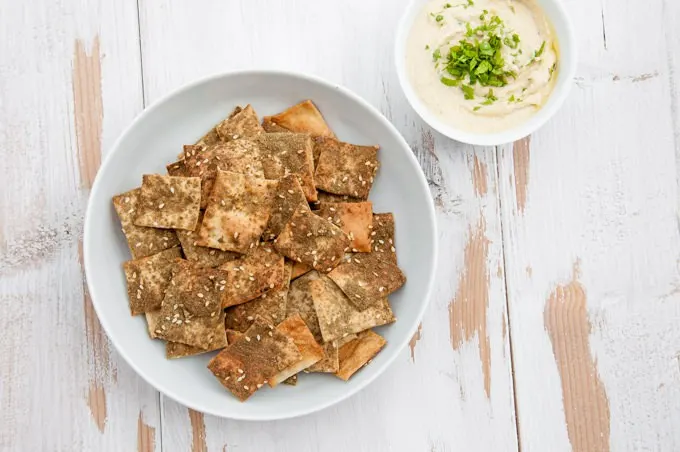 Za'atar is a traditional herb and spice blend of the Eastern Mediterranean cuisine. It's a mix of dried sumac berries, marjoram, thyme, basil, oregano, white sesame seeds, and Himalayan pink salt. The perfect cracker topping!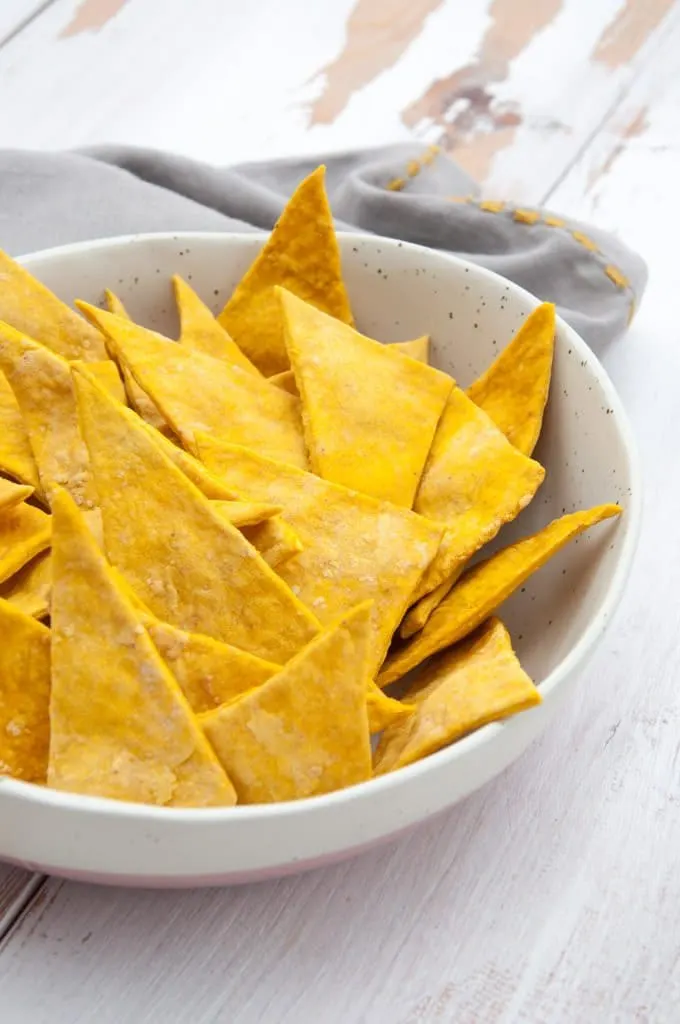 Turmeric has the power to tame heartburn or an upset stomach, prevent heart attacks, delay diabetes, fight cancer, protect the brain and curb joint pain. Convinced? Then you'll definitely want to try my Golden Turmeric Crackers!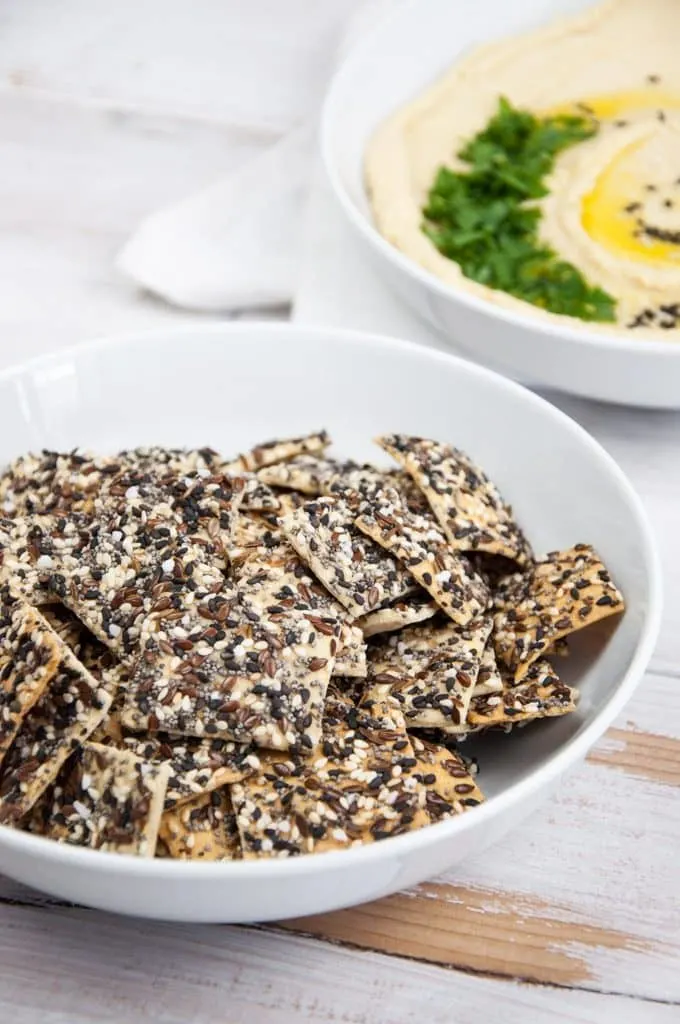 These crackers are for the ones who can't (or won't) decide on a seedy component to top the crackers with, because, seriously, life's too short for such decisions. So we're going to use (inspired by the famous bagel topping) ALL THE SEEDS.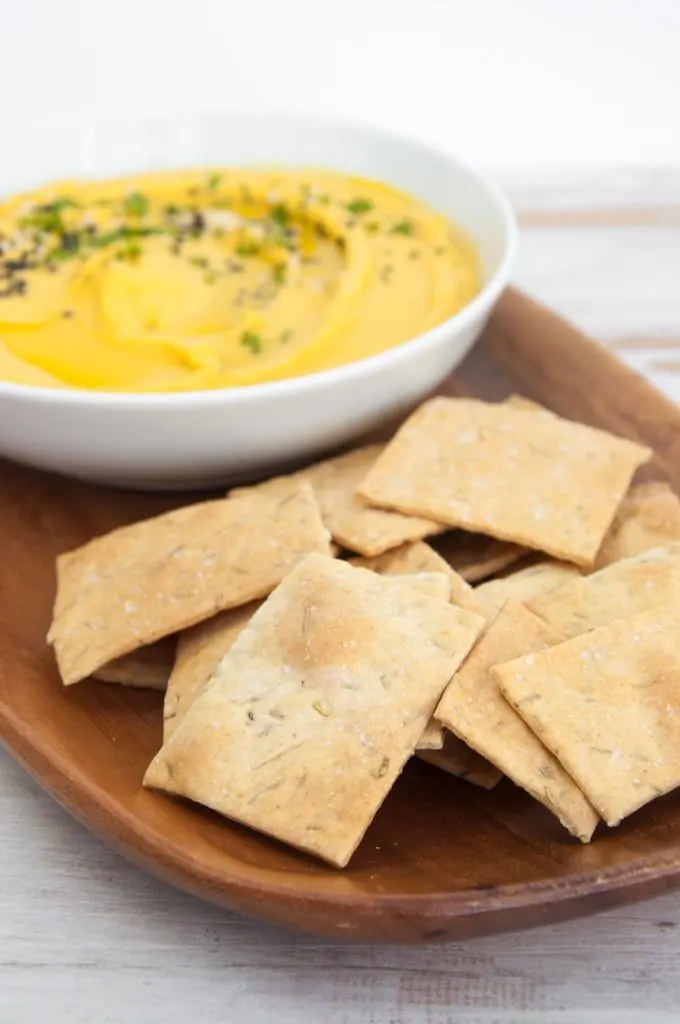 These crispy crackers are made with chopped rosemary. Ground salt is sprinkled on top shortly before baking.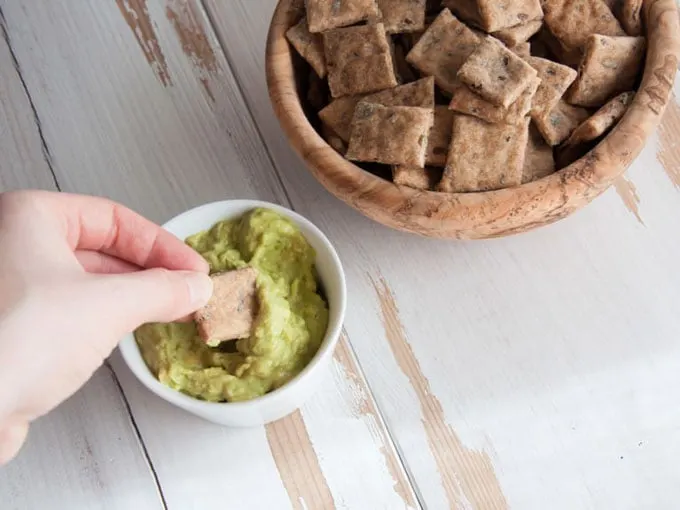 These crackers are made with Whole Wheat Flour and seeds (pumpkin, flaxseed, and sunflower). They are delicious served with either guacamole or hummus.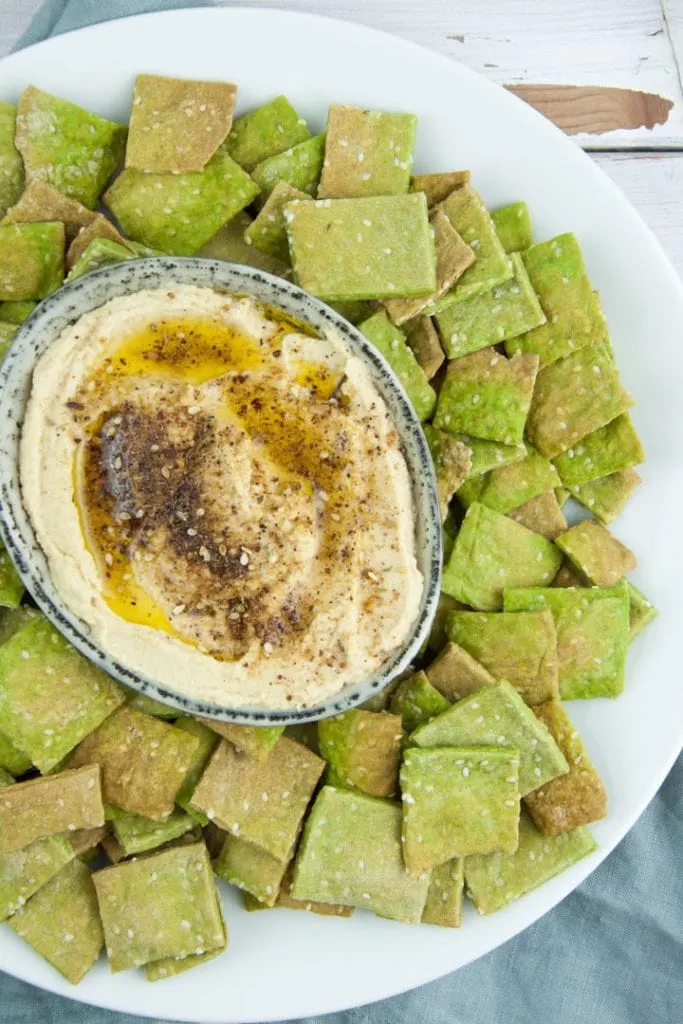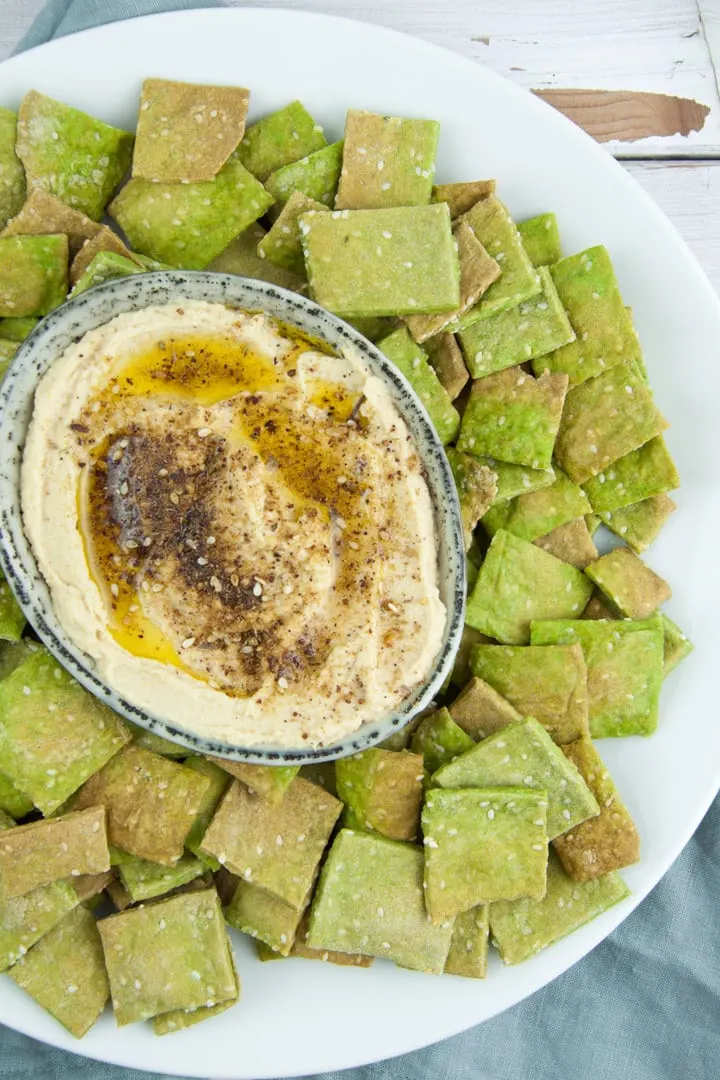 You can make crackers green by adding spinach! These Spinach & Sesame Crackers are the perfect, vibrant and healthy snack!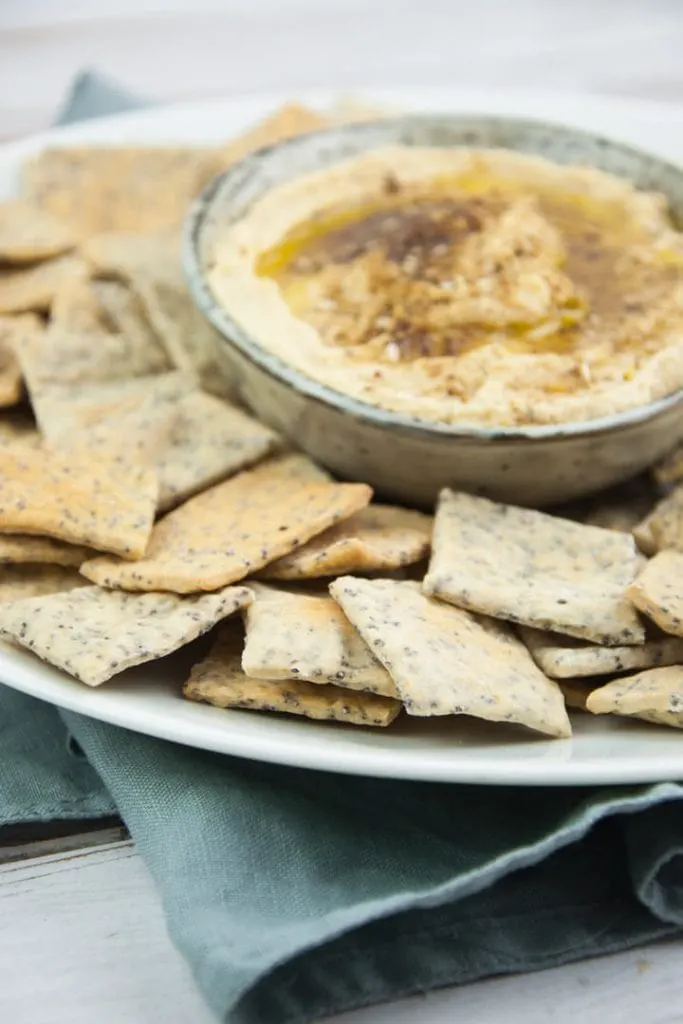 The nutritional yeast (or often called Nooch) adds the cheesiness, that's why they are Cheesy Poppyseed Crackers.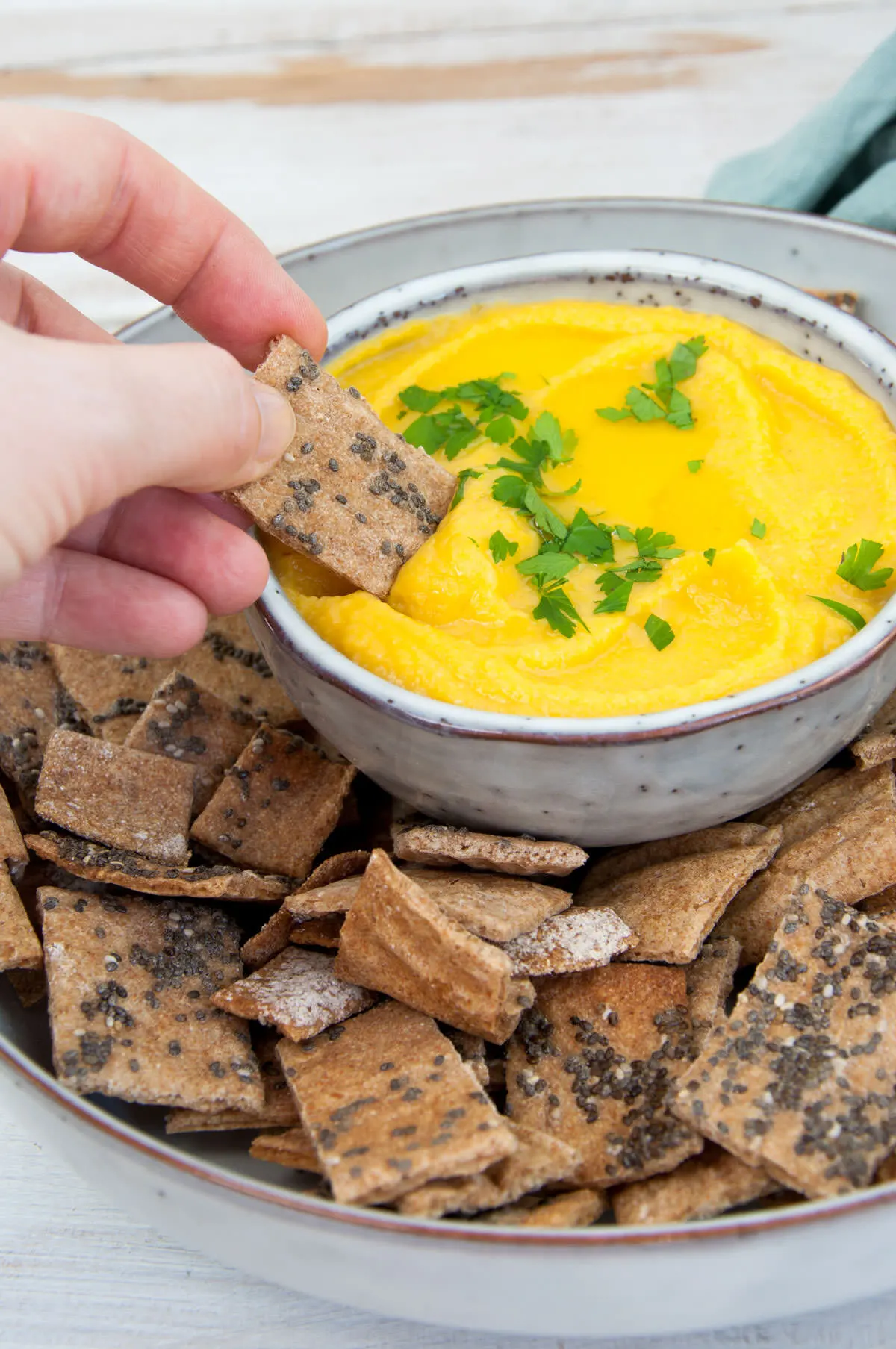 For these crackers, I've used 100% spelt flour and topped them with chia seeds. Chia seeds are rich in omega-3 fatty acids, they are a great source of iron, magnesium, zinc, calcium and many more vitamins.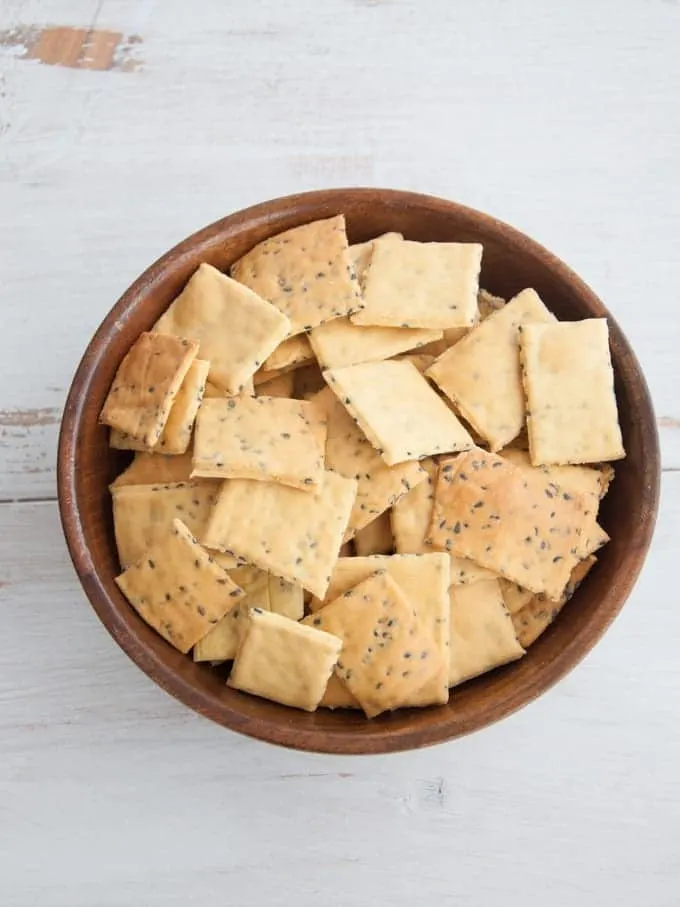 I've made these vegan & gluten-free crackers with chickpea flour, which is often also called besan flour or garbanzo flour, and added black sesame seeds. The perfect gluten-free alternative!
Don't forget to bookmark or pin this page, so you'll always have a variety of homemade cracker recipes at hand! And please let me know your favorites in the comments below! :)
Affiliate Disclosure: This post may contain affiliate links, which means I may earn referral fees if you make a purchase through my link. While clicking these links won't cost you any extra money, they will help me keep this site up and running!