This is a simple recipe for basic Edamame (boiled soybeans in the pod). With only 3 ingredients – this is the easiest snack or appetizer ever.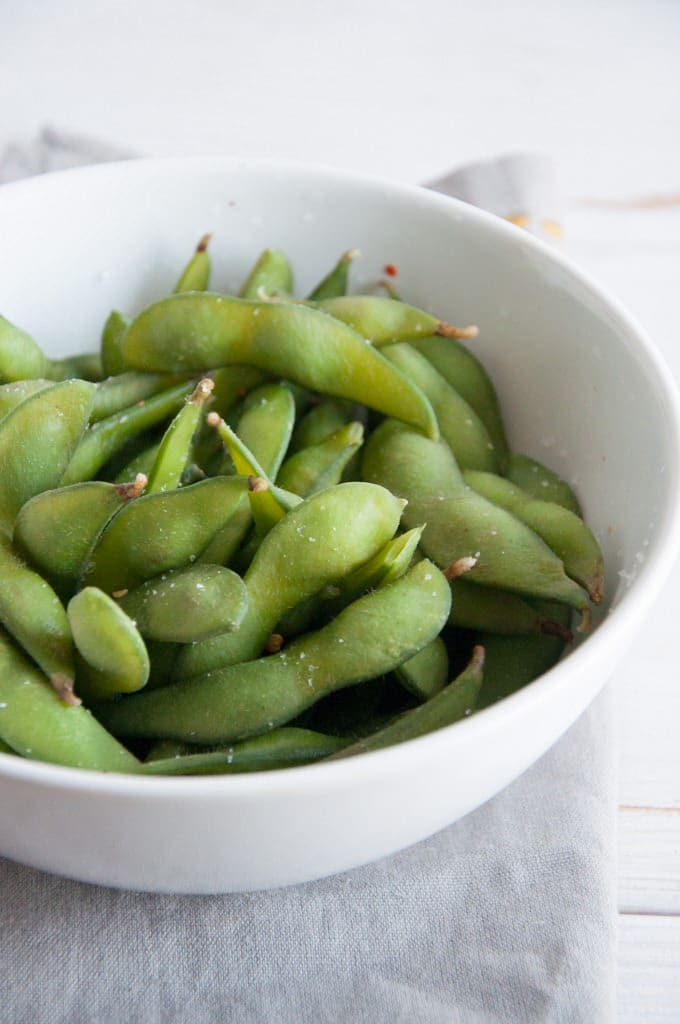 I can't believe it took me 26 years until I finally got around to try Edamame. Remember my trip to Bratislava? Yep, this is where it happened. I tried Edamame for the very first time in my life. And I was in love!
Edamame are immature soybeans in their pod, that get boiled or steamed and then sprinkled with kosher salt. I sprinkled mine with salt and chili, but there are so many variations possible! How about some cheesy Edamame with nutritional yeast? You see where this could be going…
Making the Edamame is super easy. You'll only need 3 ingredients for this basic version + I also made a video on how to make them! Watch it below.
Of course, the first time eating Edamame was completely weird and unknown territory, my boyfriend and I tried to eat the whole pod – nope. Haha, who knew you were only supposed to eat the soybeans inside?! Well.. now I know (and you do too). :)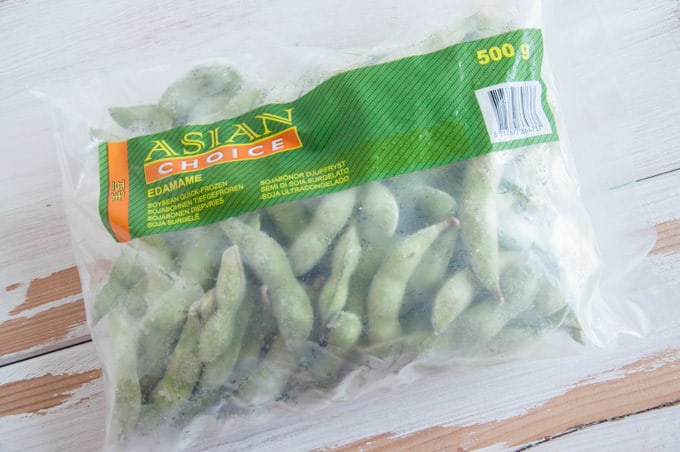 The hardest part was to track down the Edamame! I searched and asked in three different Asia markets and one Thai market before I finally found them in the freezer section. Jippieh, now I can finally satisfy my Edamame cravings. You'll find them most probably in Asia markets, look in the fresh and frozen section.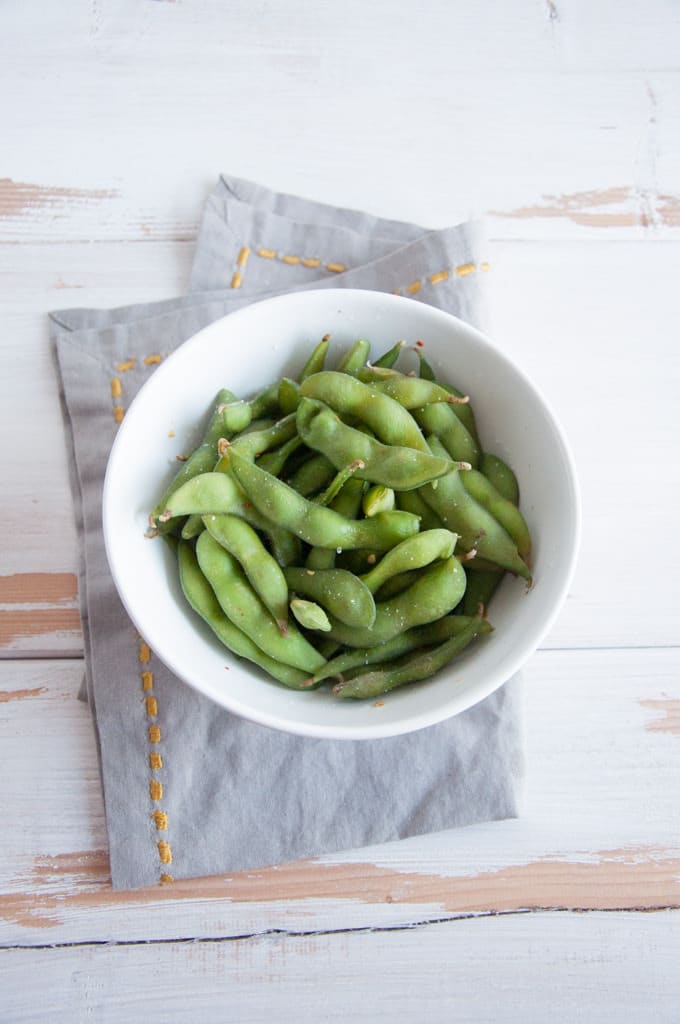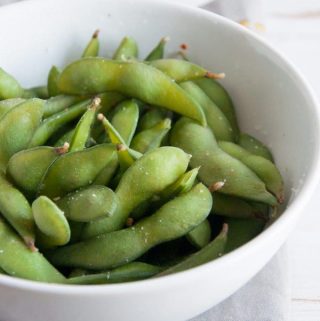 Basic Edamame - Healthy Vegan Snack
Recipe for basic Edamame (boiled soybeans in the pod). 3 ingredients only! It's the easiest snack or appetizer ever.
Ingredients
1

cup

edamame

, frozen or fresh

freshly ground salt or kosher salt

freshly ground chili or chili flakes
Instructions
Boil the edamame in hot water until soft (for about 5 minutes).

Strain them, put them in bowl, add salt and chili.

Place a lid or second bowl on top, give it a good mix and serve! If it's your first time eating Edamame: You don't want to eat the pod, squeeze the soy beans out with your lips/teeth and enjoy :D
Nutrition
Calories:
94
kcal
Carbohydrates:
7
g
Protein:
8
g
Fat:
4
g
Sodium:
4
mg
Potassium:
337
mg
Fiber:
4
g
Sugar:
1
g
Vitamin C:
4.7
mg
Calcium:
49
mg
Iron:
1.8
mg

If you give this quick and easy Edamame recipe a try I'd love to hear how it turned out for you! Leave a comment or post a picture on instagram, use the hashtag #elephantasticvegan and tag me via @elephantasticvegan to make sure I'll see it ^.^ I love to see all your lovely creations! Thanks! <3