Pancakes are the perfect weekend brunch treat! If you're looking for dairy and egg-free pancakes, that taste amazing and are the best and fluffiest vegan pancakes you've ever had, then you've come to the right place.
All of these vegan pancake recipes are made without any weird egg replacers. All natural! Easy to make! Delicious!
You'll never have to decide between banana bread and pancakes again with these vegan Banana Bread Pancakes with chocolate chunks. These are the most popular pancakes on my blog and people love them! The next time you have overripe bananas, think about these pancakes and make them for you and your loved ones!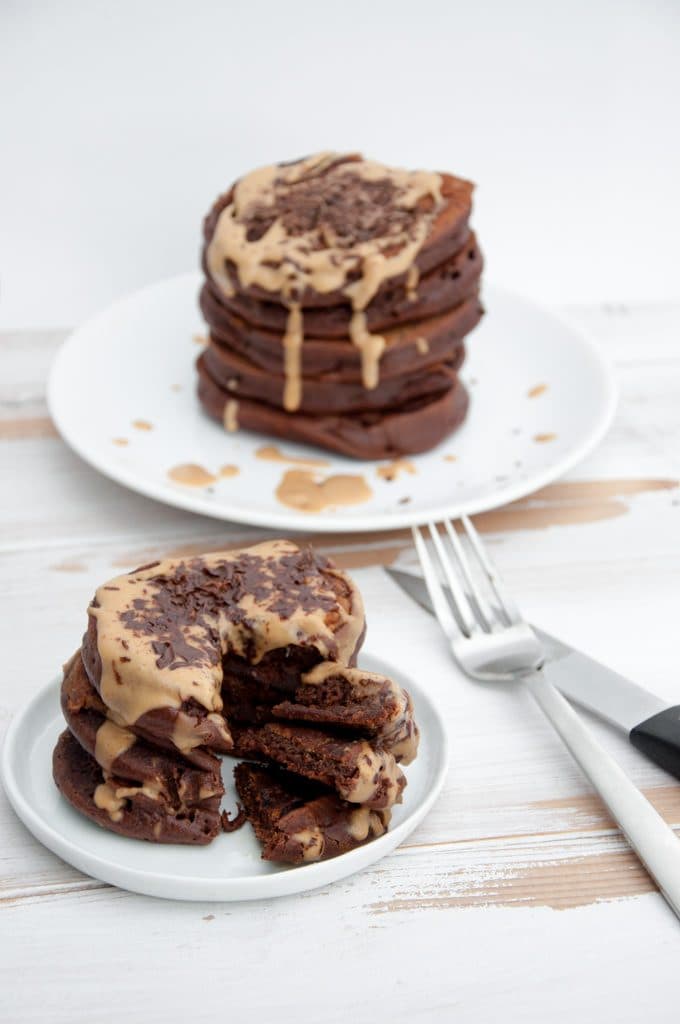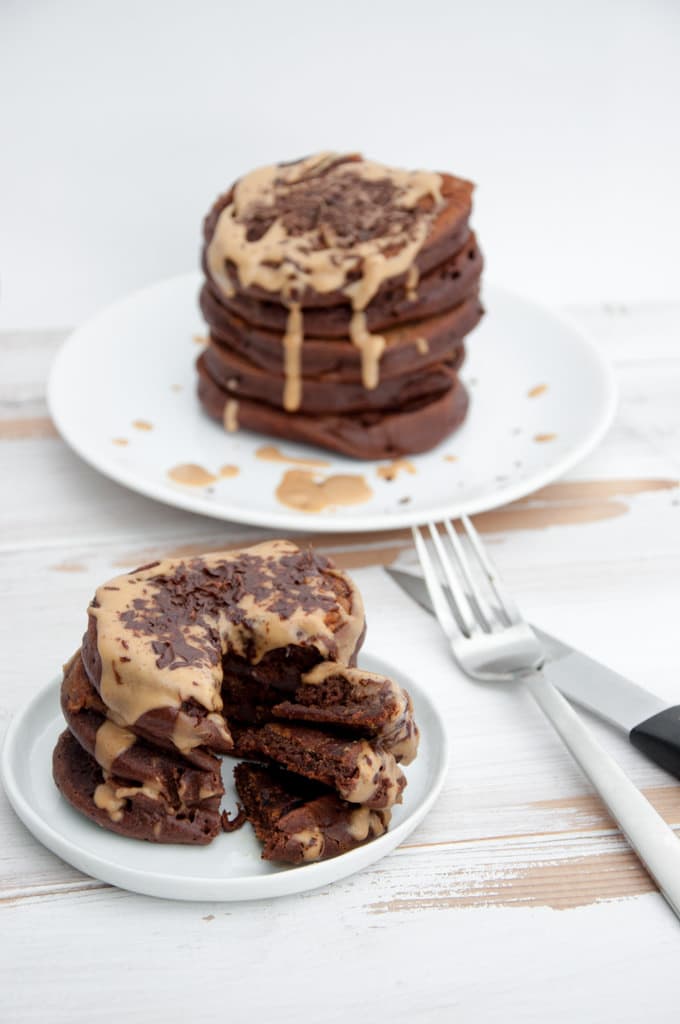 Chocolate and Peanut Butter is one of life's magical food combinations! So what would be a better way to start the day, than these super fluffy Vegan Chocolate Peanut Butter Pancakes? The creamy peanut butter sauce is just slightly warm, which makes it even better and tastier. And they're topped with shaved chocolate!
These pancakes would be great for kids! They like weird-colored foods, don't they?! These Blue-Berry Pancakes are naturally colored with blueberries and they taste just as delicious as regular pancakes!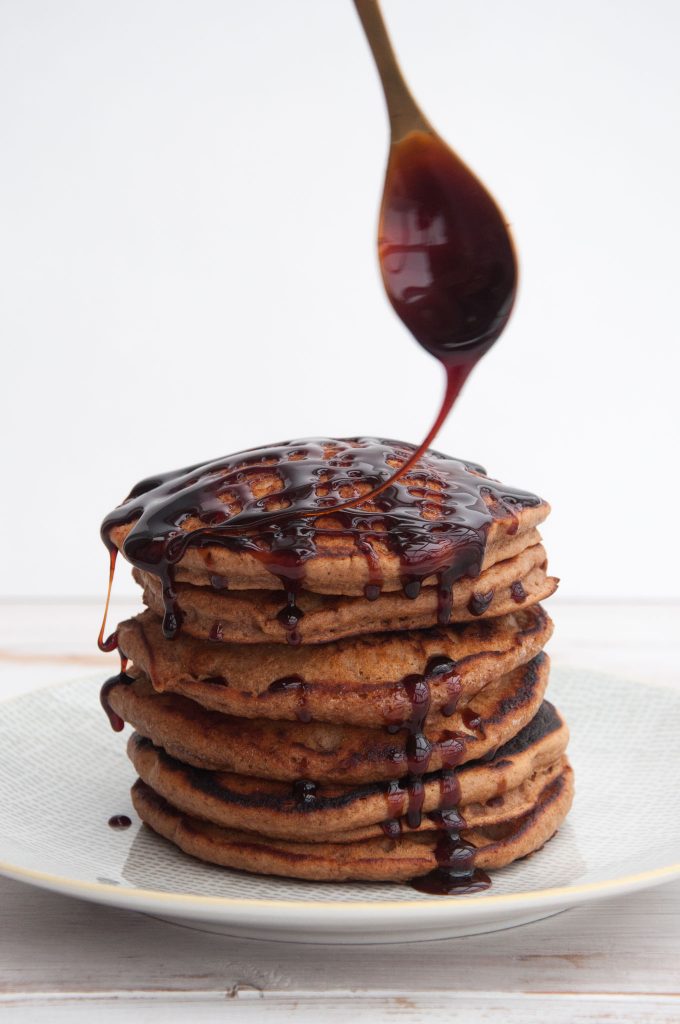 These vegan Gingerbread Pancakes are drizzled with date syrup. You'll only need 9 ingredients and they are super easy to make. These pancakes are not only great for the Christmas season but can be devoured all year long! Plus, the whole apartment will smell amazing!
When you can't decide between cocoa and vanilla pancakes… with this stack you don't have to! I've topped this pancake stack with fresh red currant and maple syrup – simply delicious!
Don't forget to bookmark or pin this page, so you'll always have the fluffiest vegan Pancake recipes at hand! I'll add more pancakes recipes with time, so make sure you check back.
If you make them, leave a comment, rate the recipe or tag me on Instagram (@elephantasticvegan) to make sure I'll see it! :)
And please let me know your favorites in the comments below!