If you like sweet breakfasts, you will love these vegan pancakes, waffles, banana bread, granola, smoothie, chia pudding, and overnight oats recipes!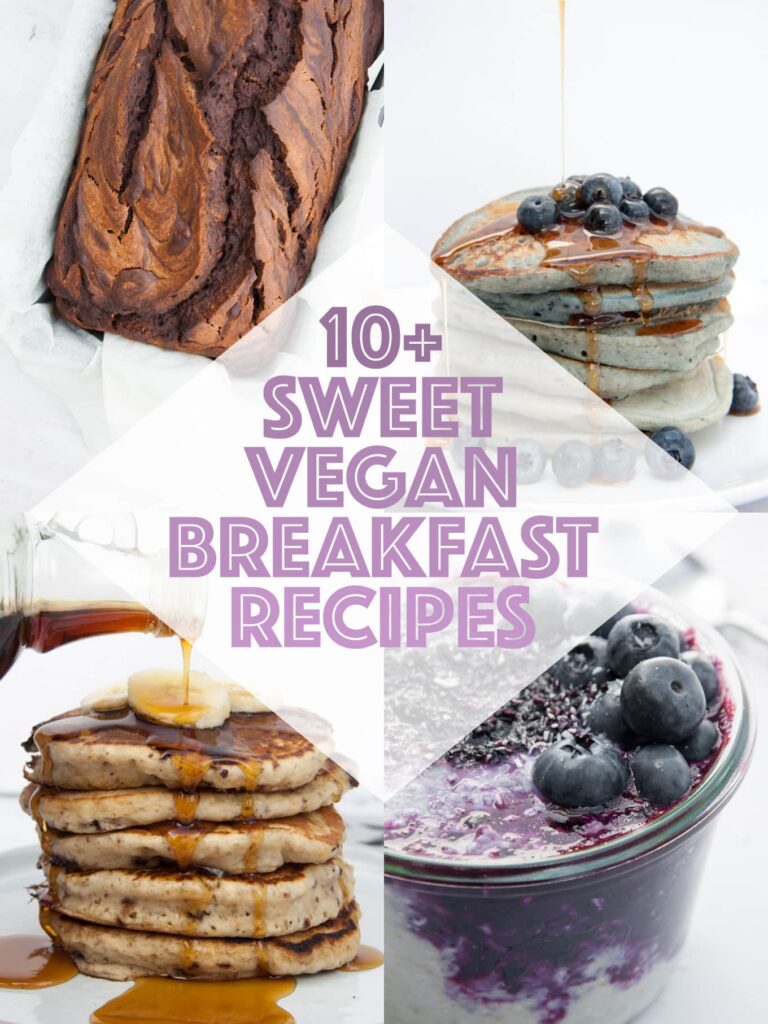 Until recently, I always liked savory foods for breakfast. Oh boy, how this has changed! In the last couple of months, my breakfasts consisted of the fluffiest pancakes, crunchy homemade granola, quick and easy overnight oats, soft banana bread slices and fruity chia puddings. I have no idea what happened to me, but I'm not regretting anything. A sweet start into the day makes everything just better, doesn't it?
If people think going vegan means restriction or not being able to eat their favorite things, they couldn't be more wrong. I'm eating all my favorites – I just make vegan versions of it. These pancakes are the best example. I've never had regular pancakes THAT fluffy and THAT delicious, as these vegan ones are!
Actually, I'm so in love with the pancakes, that I made lots of variations already – banana bread style with chocolate chunks? Check! Chocolate Pancakes with peanut butter sauce slathered on top? Check! Blue Pancakes? They were an accident, but check!
Do you see where I'm going with this? Anything is possible on a vegan diet.
Tips for quick and fuss-free breakfasts
If you don't have a lot of time in the morning or you tend to oversleep, you should check out the overnight oats, chia pudding, and granola. All of them can be prepared the day(s) ahead. Store the overnight oats and chia pudding in the fridge overnight, have it ready in the morning. Keep the granola in an air-tight jar and eat it with dairy-free milk (e.g. homemade almond milk is the best!) or yogurt. This is what I call fuss-free breakfasts!
For pancakes and waffles, you can prepare the batter the day ahead, leave it in the fridge, add just a bit of more plant-based milk until it reaches the right consistency and then make quick pancakes and waffles in the morning.
Pancakes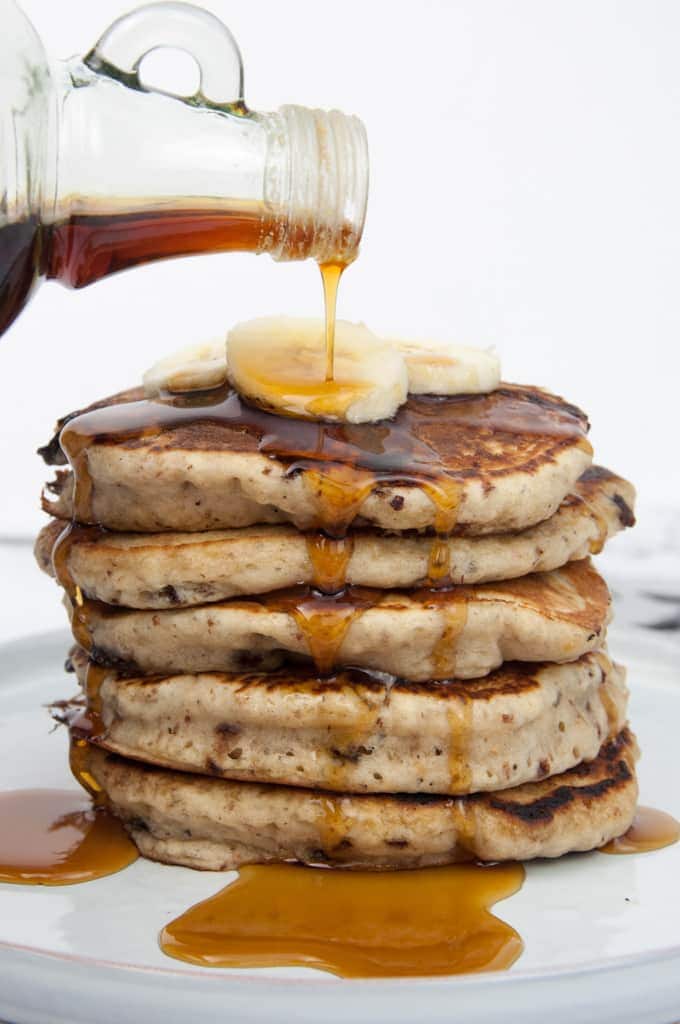 Banana Bread Pancakes with Chocolate Chunks – vegan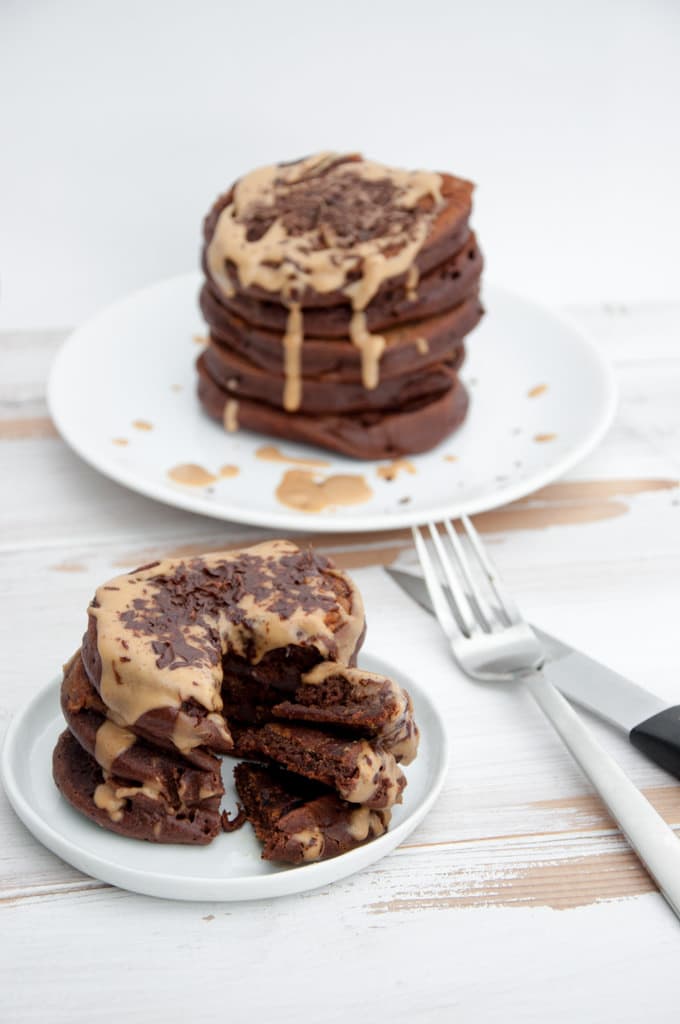 Chocolate Peanut Butter Pancakes – vegan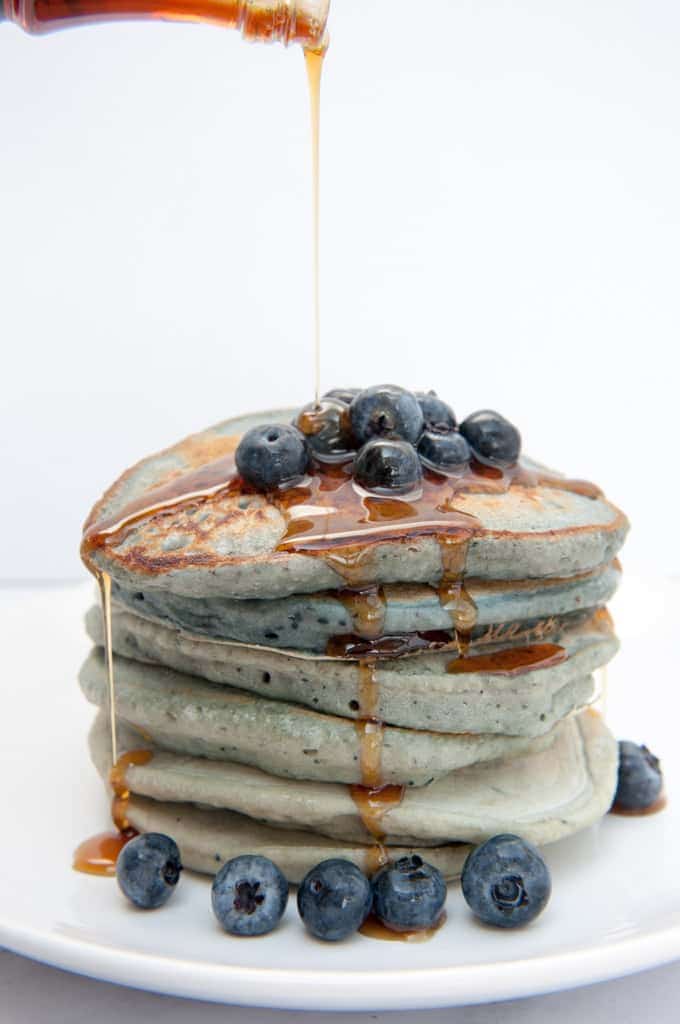 Blue-Berry Pancakes – vegan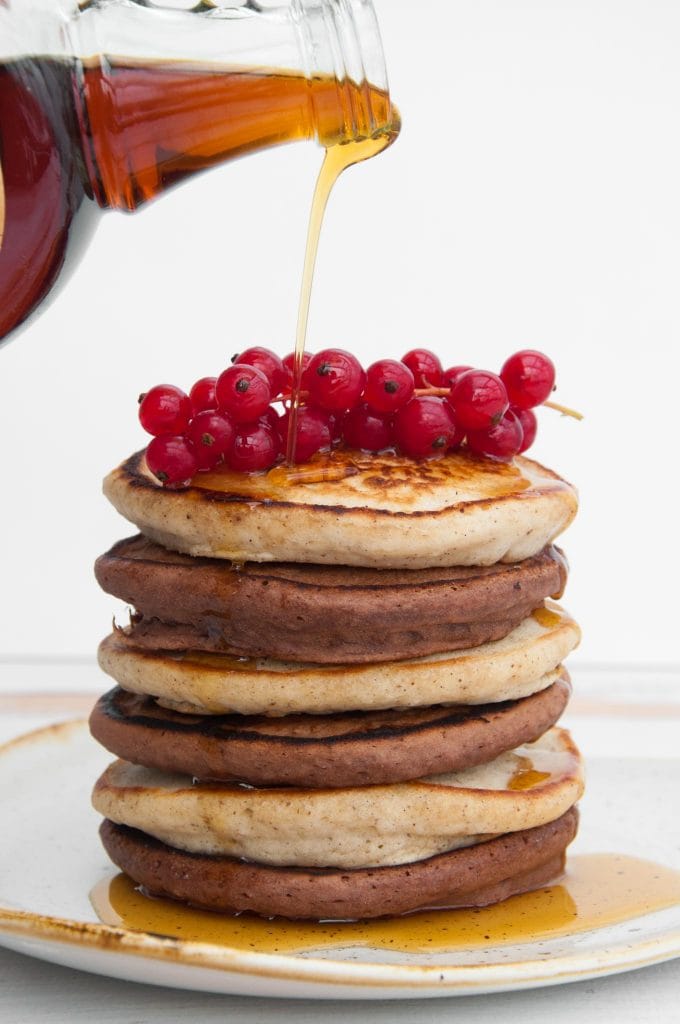 Cocoa and Vanilla Pancake Tower – vegan
Waffles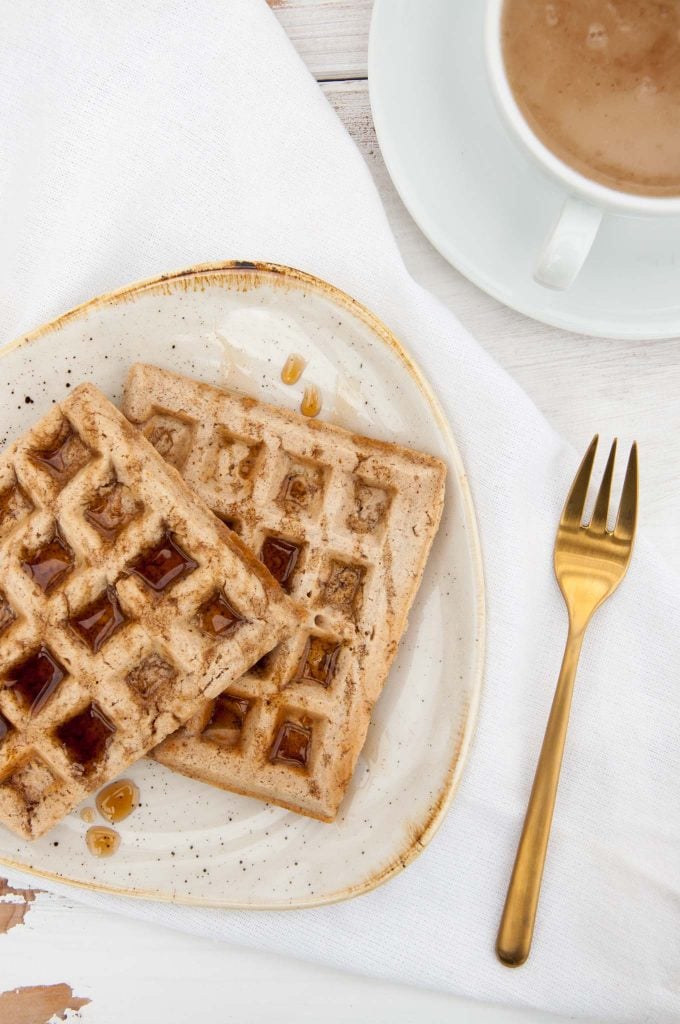 Chai Waffles – vegan
Banana Bread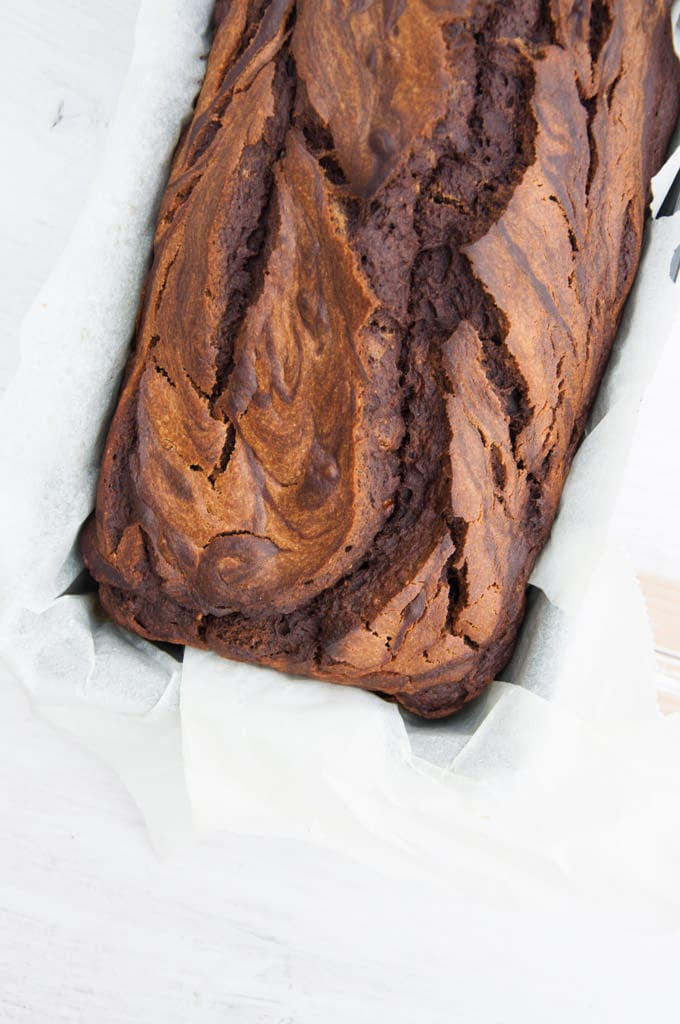 Chocolate Peanut Butter Banana Bread – vegan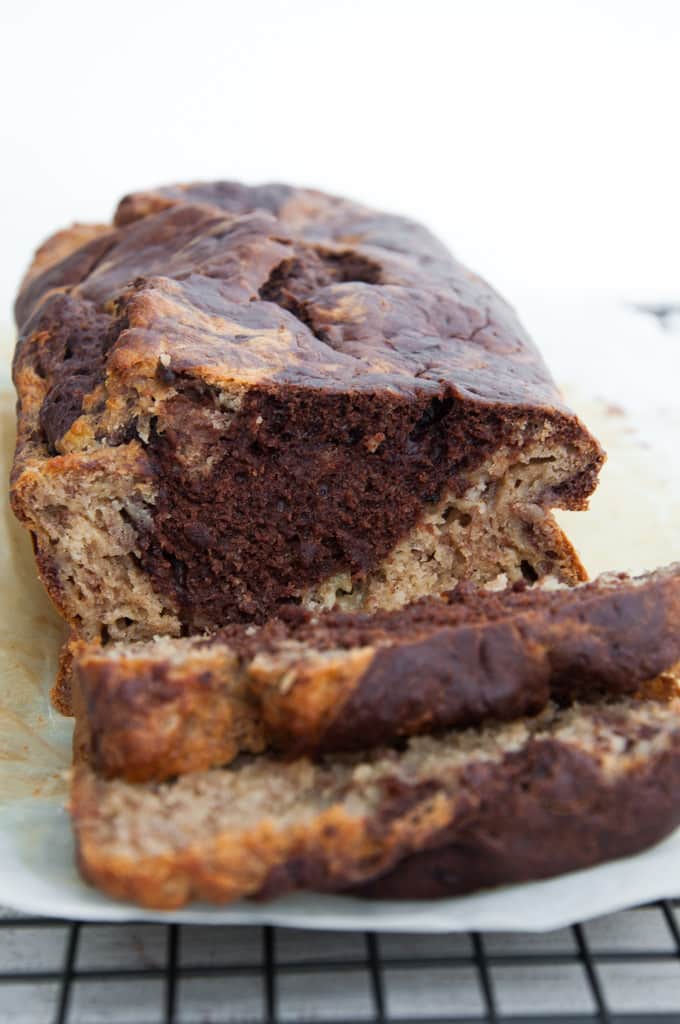 Marbled Banana Bread – vegan
Overnight Oats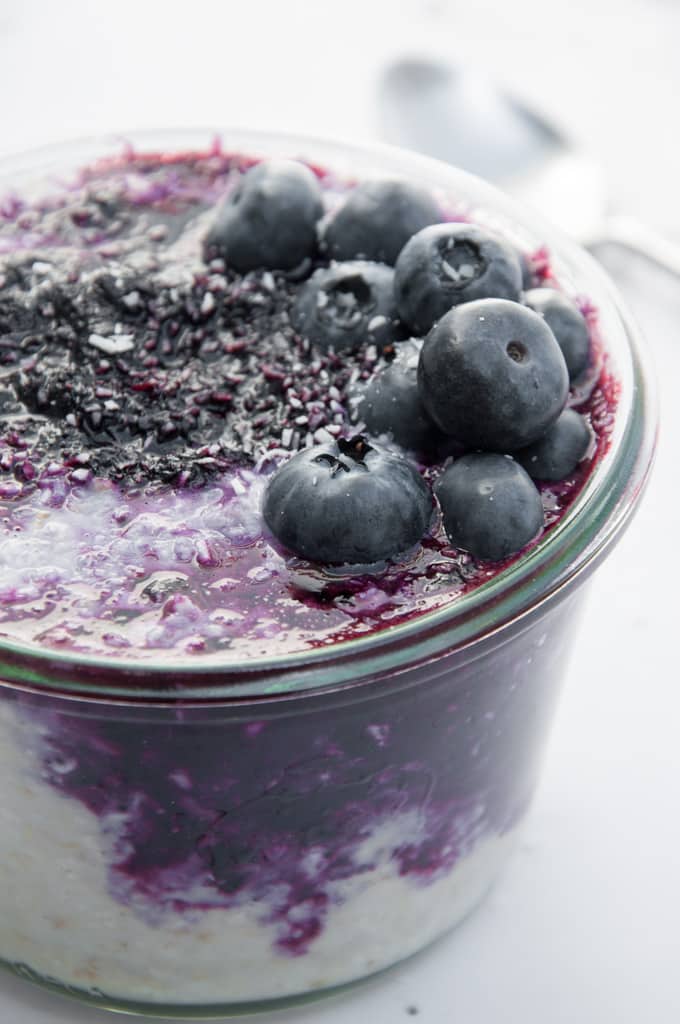 Blueberry Overnight Oats – vegan & gluten-free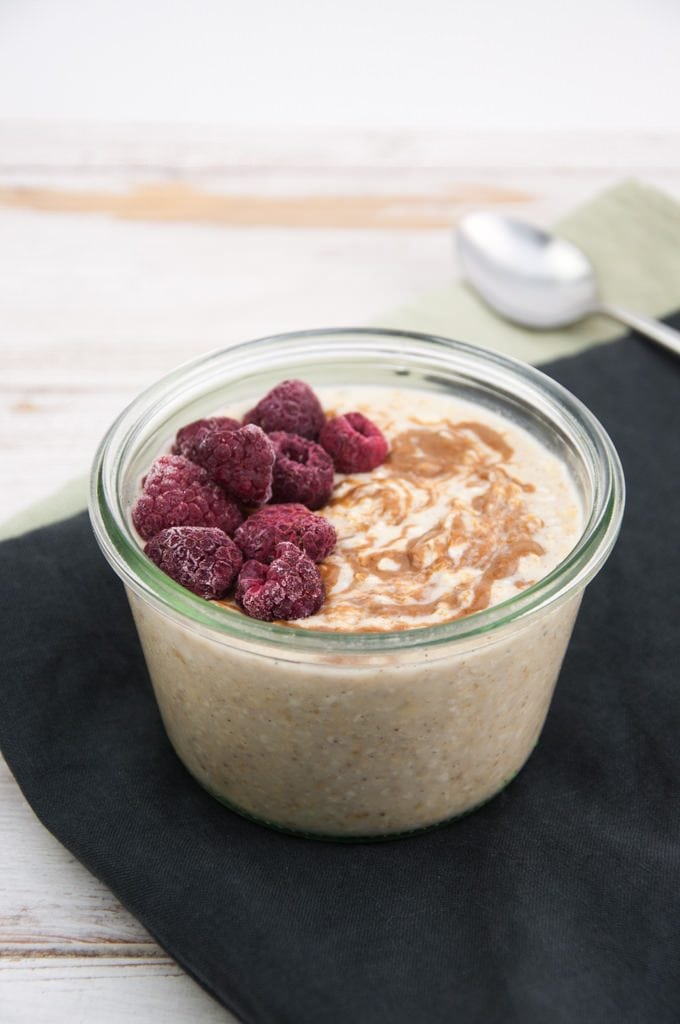 Vanilla Overnight Oats – vegan & gluten-free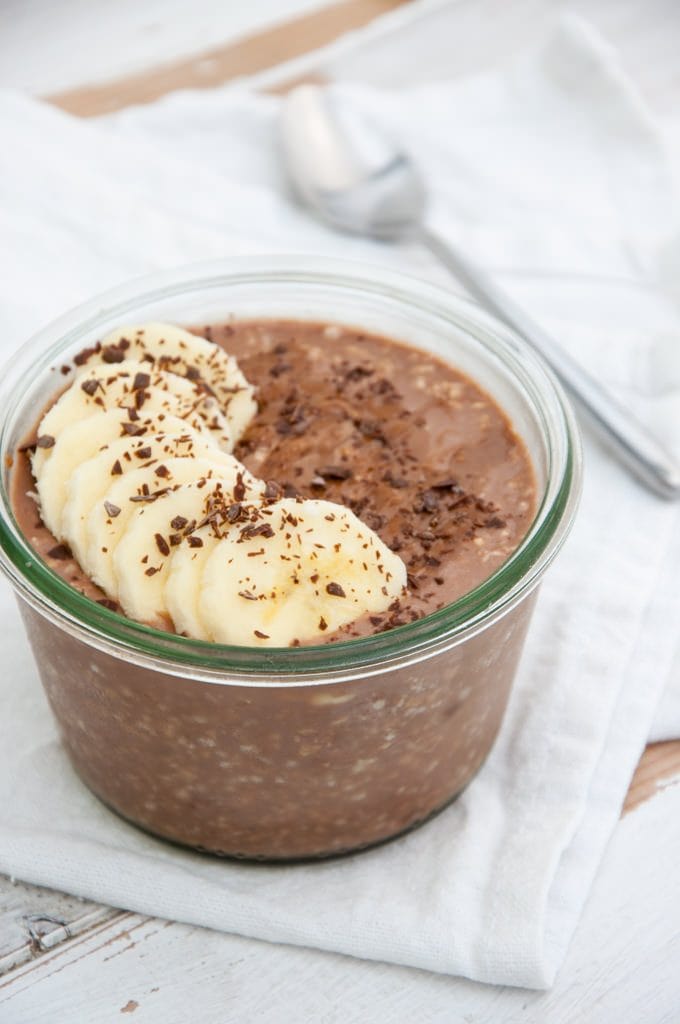 Chocolate Overnight Oats – vegan & gluten-free
Granola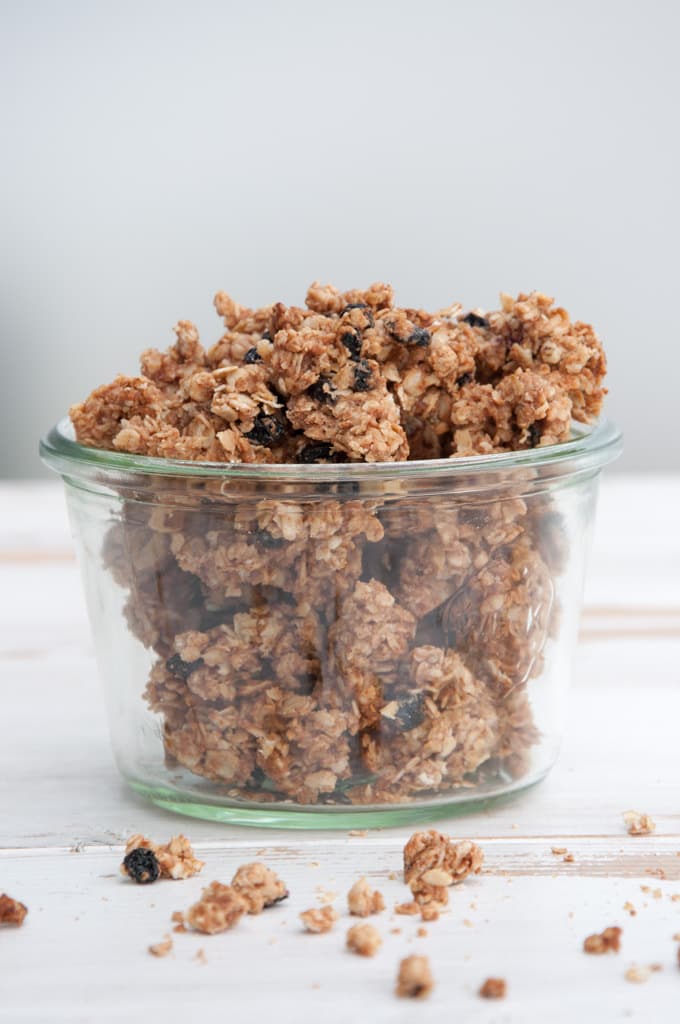 Marzipan Granola – vegan & gluten-free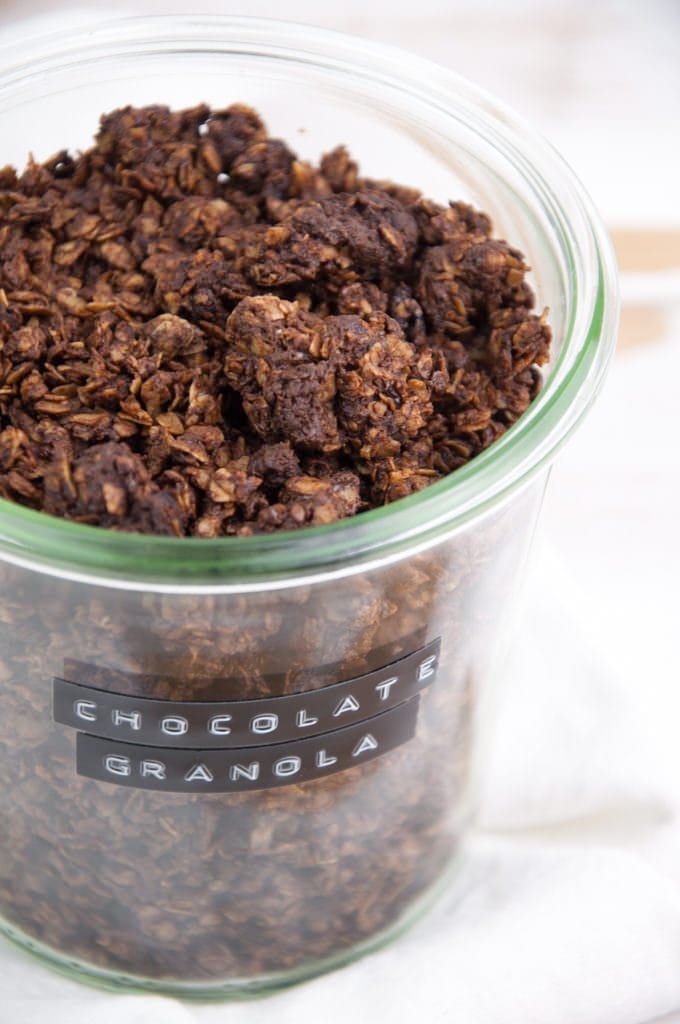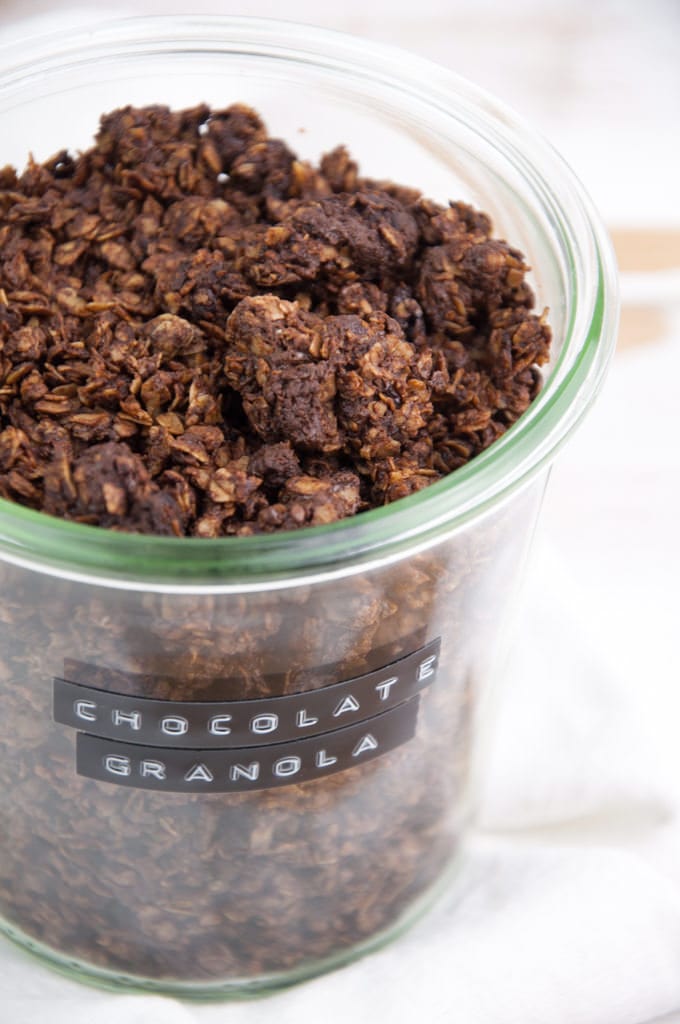 Chocolate Granola – vegan & gluten-free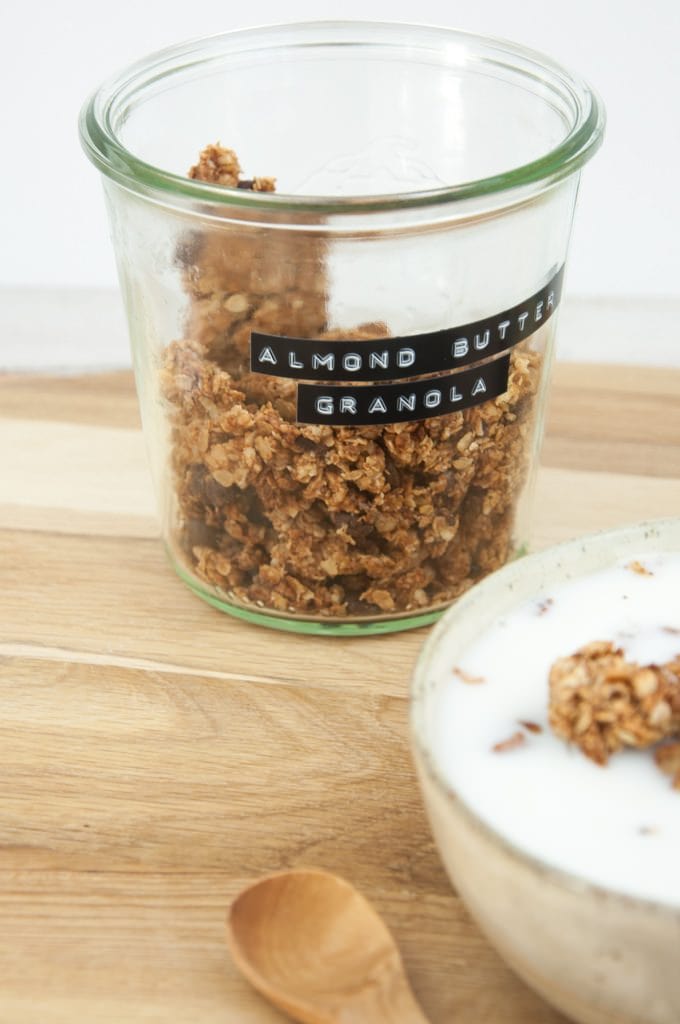 Almond Butter Granola – vegan & gluten-free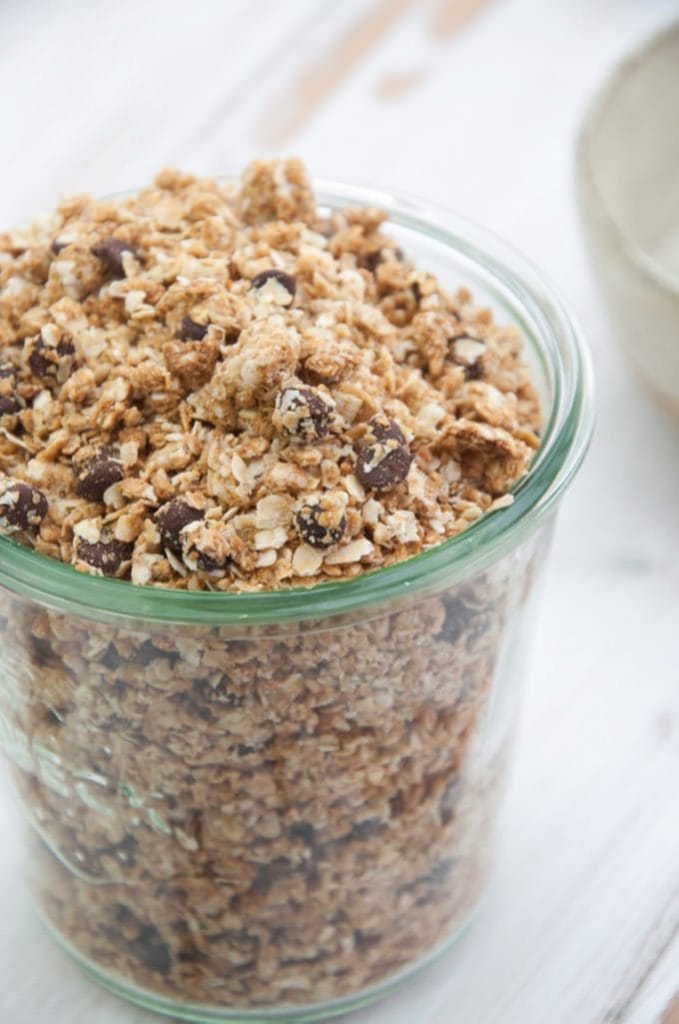 Peanut Butter Granola – vegan & gluten-free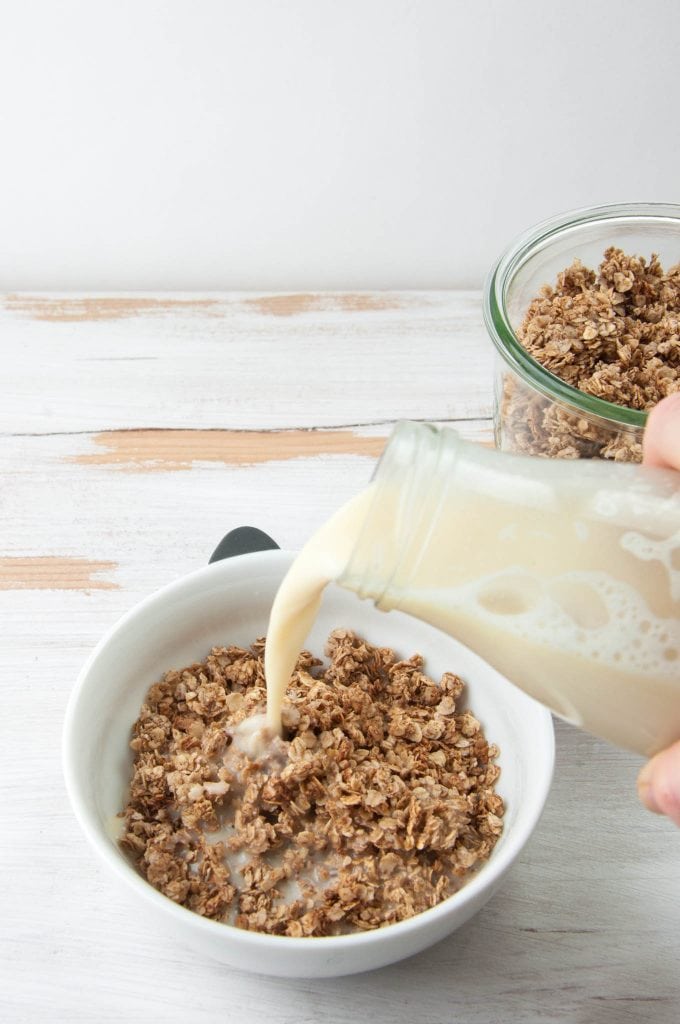 Gingerbread Granola – vegan & gluten-free
Smoothie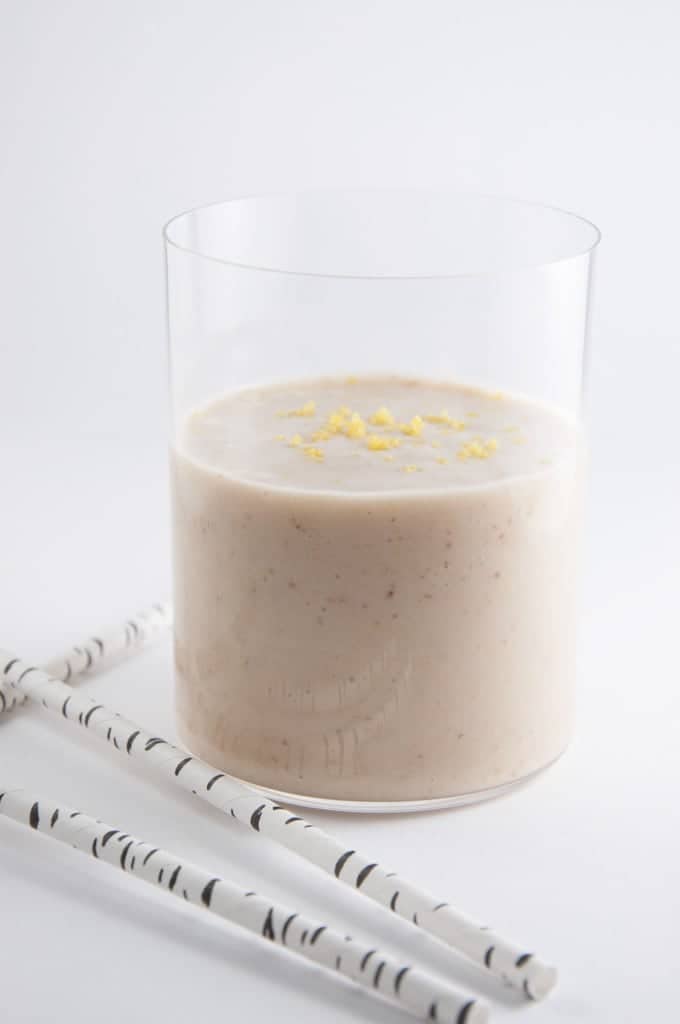 Lemon Cheesecake Smoothie – vegan & gluten-free
Chia Puddings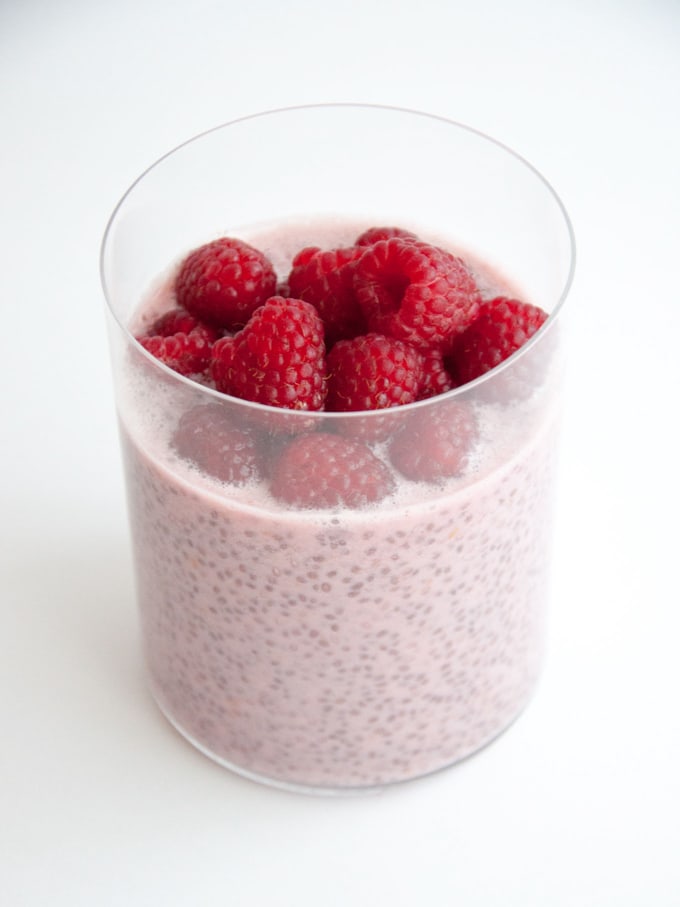 Raspberry Chia Pudding – vegan & gluten-free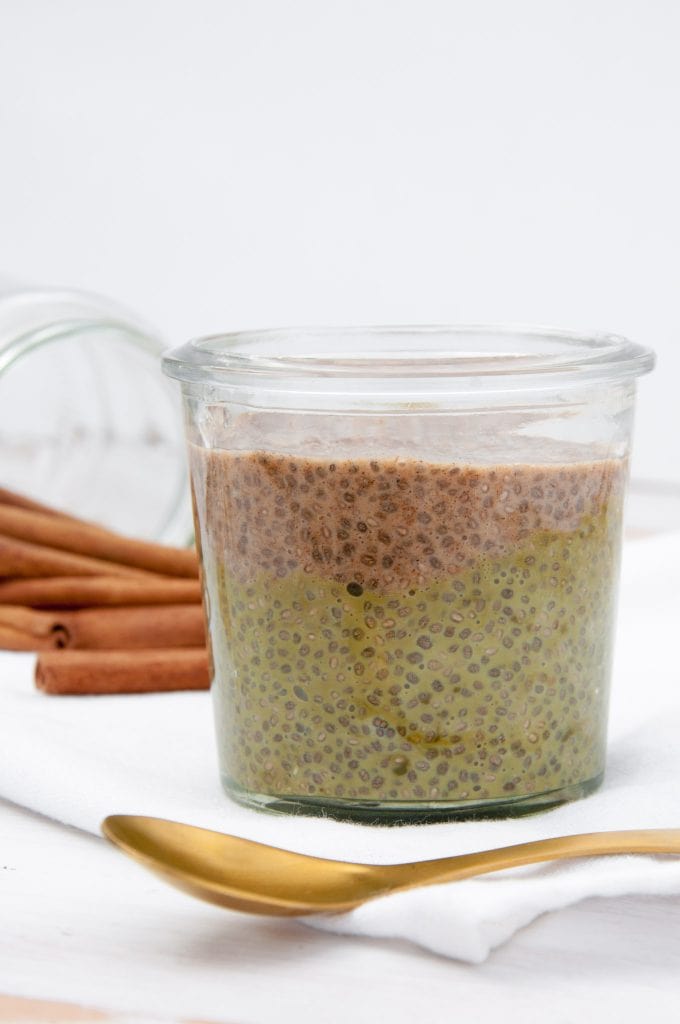 Matcha Cinnamon Chia Pudding – vegan & gluten-free
Don't forget to bookmark or pin this page, so you'll always have the most amazing plant-based sweet breakfast recipes at hand! And please let me know your favorites in the comments below! :)
Affiliate Disclosure: This post may contain affiliate links, which means I may earn referral fees if you make a purchase through my link. While clicking these links won't cost you any extra money, they will help me keep this site up and running!