Nice Cream is healthy, vegan ice cream made with a base of frozen bananas only. In this post, I'm sharing my favorite nice cream recipes for the summer! It's the most delicious way to beat the heat!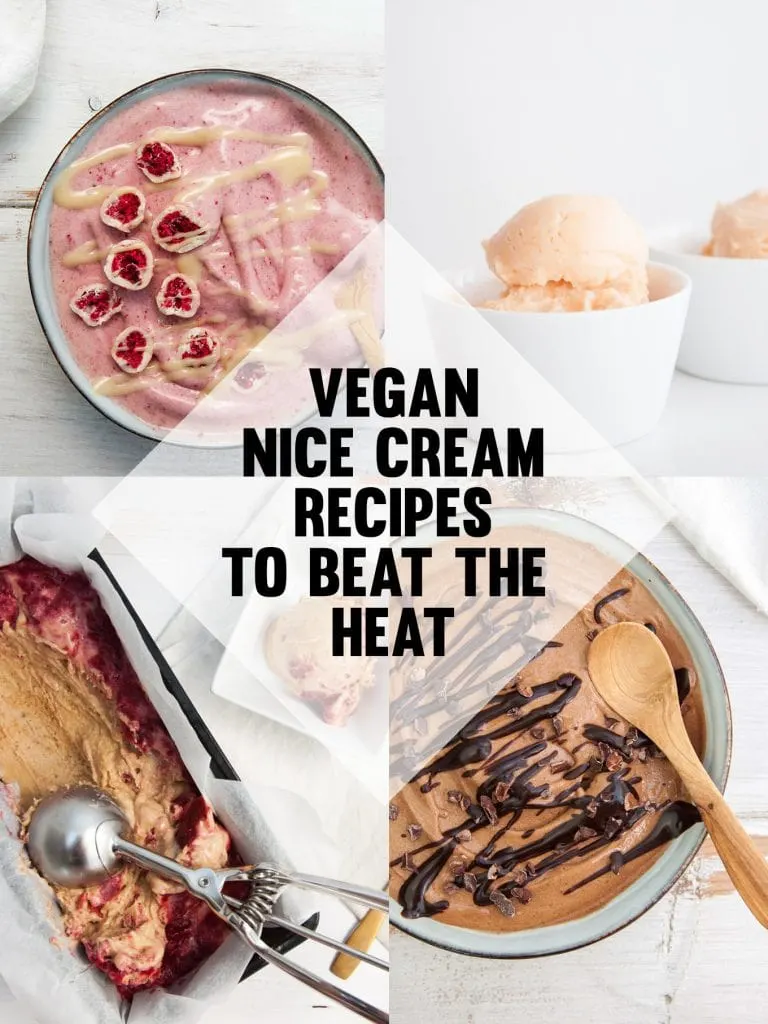 When it comes to ice cream, are you team fruity, nutty, or chocolatey? In any case, I've got you covered! Below you'll find my favorite vegan nice cream varieties including peanut butter nice cream with strawberry swirls (tastes like PBJ!), Chocolate Banana Nice Cream, Raspberry Nice Cream, and many more!
What is Nice Cream? How to make it?
If you've never made nice cream before: Prepare to have your mind blown. Nice Cream is truly magic!
You only need frozen bananas. It's best if they're chopped, then frozen. Then put them in a food processor (or blender) and pulse until creamy! This may take a few minutes, but scrape down the edges, and don't give up.
You'll be rewarded with the
healthiest,
most natural,
vegan,
gluten-free,
refined sugar-free ice cream EVER.
It's so NICE. No wonder it's called Nice Cream!
Click on the photos to get to the recipes!
The Base Recipe
1-2 bananas per serving make a good amount! If you want to see step-by-step photos of how to make nice cream, check out this post!
Nice Cream Recipes
Nice Cream Shakes
Bookmark or pin this page, so you'll always have the most amazing vegan curry recipes at hand! Let me know your favorite ice cream flavors in the comments below! :)