Find out how to make the most amazing, dairy-free ice cream: Nice Cream! No dairy, no gluten, no eggs, vegan! You'll only need 1 ingredient: BANANAS.
You think you'll never have ice cream again because you went vegan or you want to adopt a vegan lifestyle? Well…fear no more! You're about to make the best vegan ice cream ever (that also happens to be the healthiest)!
And the best part is that you don't even need an ice cream machine for it. A simple food processor (or high-speed blender) will work.
You won't regret making this gluten-free, refined sugar-free, dairy-free ice cream – promise. So let's get started!
Vegan Ice Cream – Recipe Video (1 min)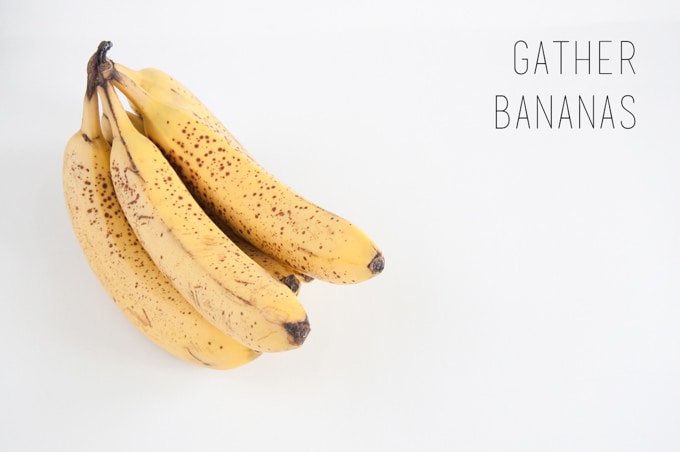 The first step is to gather the only ingredient you'll need for this amazing treat! BANANAS! You'll need about 2 bananas per serving! Use ripe, spotted bananas for this ice cream.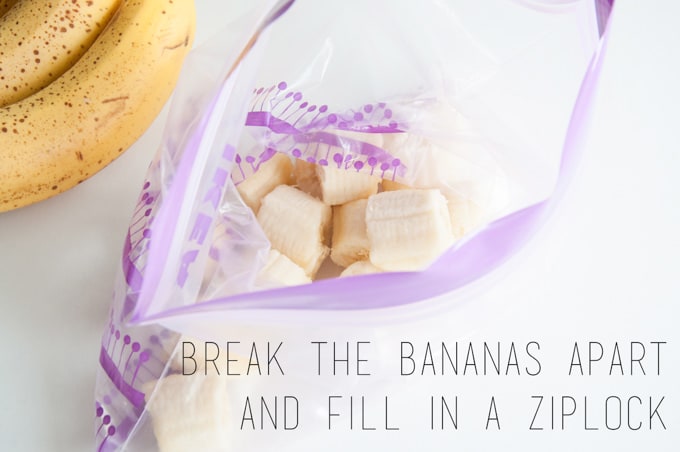 Peel the bananas and break them into chunks. Put them in a Ziplock bag.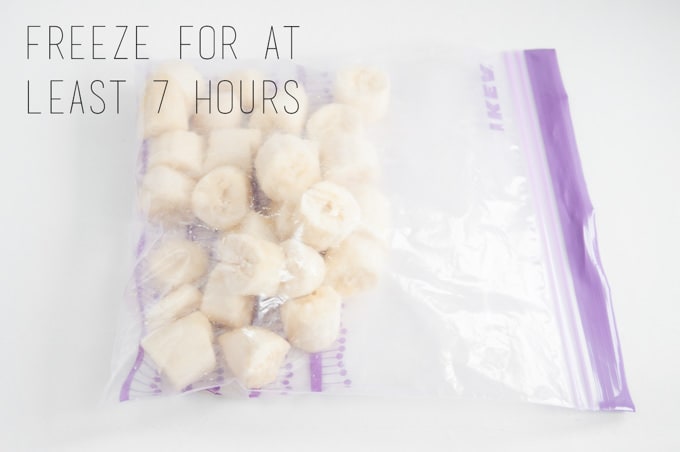 Put the banana chunks in the freezer for at least 7 hours.
If you keep these ziplocks full of banana chunks in the freezer you can make ice cream anytime you want within seconds!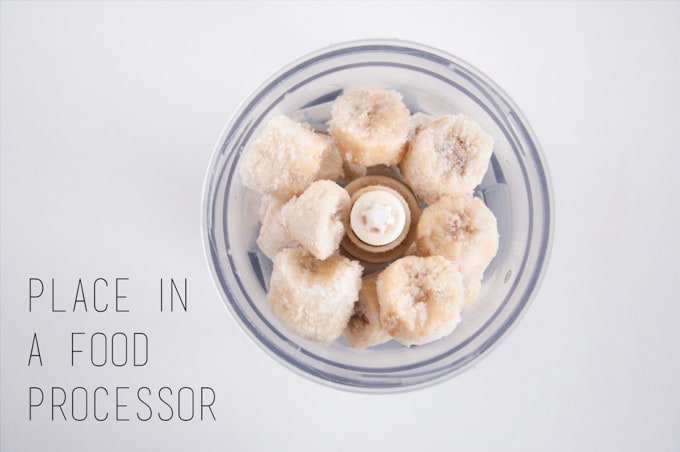 Place the chunks in a food processor. If you have a smaller processor you may have to work in batches.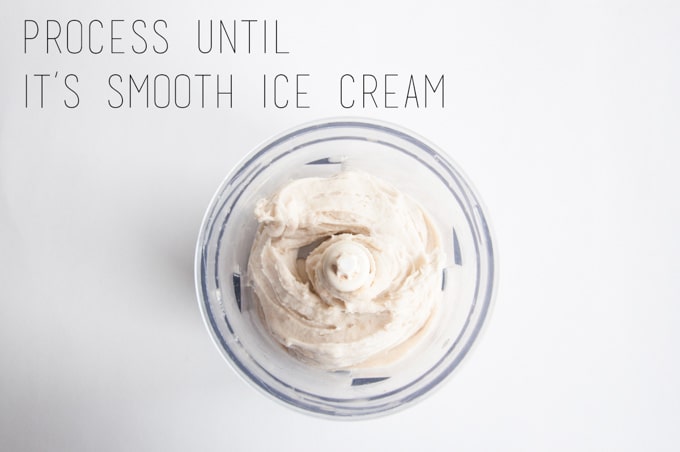 Process until a smooth ice cream forms. This may take a while and it will look like it's not working, but keep processing and you'll get there!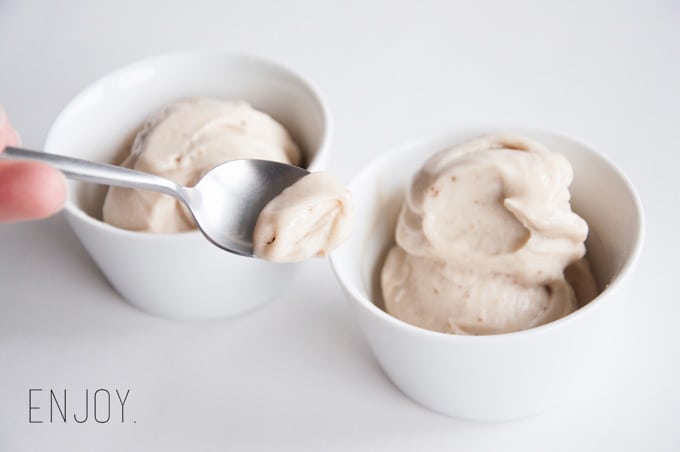 Fill the ice cream in bowl and enjoy! You can top them with your favorites like blueberries, strawberries, a vegan chocolate sauce, sprinkles, coconut flakes,… or whatever you feel like. Or top it with this amazing Caramel Sauce! Seriously divine, I tell you!

If you give this simple Banana Ice Cream a try I'd love to hear how it turned out for you! Leave a comment or post a picture on instagram, use the hashtag #elephantasticvegan and tag me via @elephantasticvegan to make sure I'll see it ^.^ I love to see all your lovely creations! Thanks! <3
More Vegan Nice Cream Recipes
This simple 1-ingredient Banana Ice Cream is the perfect base for all your vegan ice cream adventures! Here are a few more inspirations: