Make vegan ice cream at home without an ice cream machine with this recipe for a vegan Kiwifruit Banana Ice Cream. It's so creamy, delicious and healthy!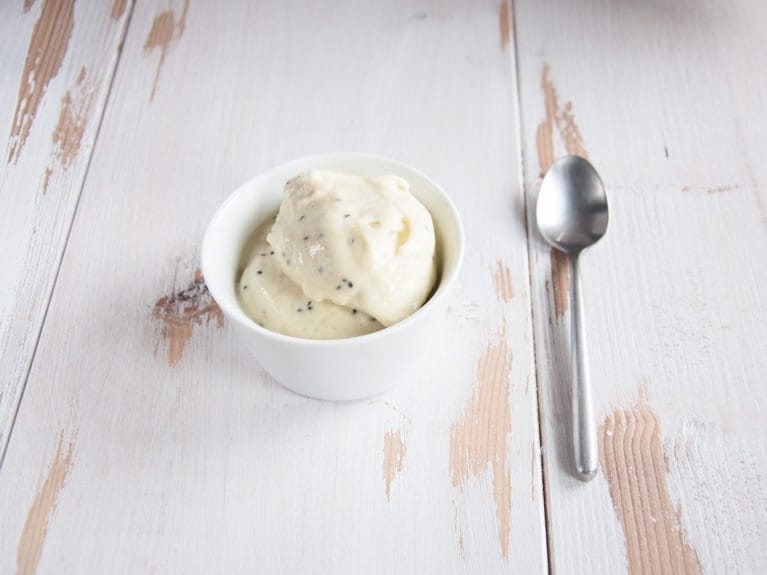 That you can make delicious and the most awesome vegan ice cream purely out of
frozen
bananas
isn't a secret anymore (I hope?). Of course you can add in any fruits you like and top it with everything there is from sprinkles to cocoa nibs to cornflakes to nuts, but you can raise your banana ice cream making skill by mixing in a ripe kiwifruit. This results in the most creamiest and delicious banana ice cream I've ever had. Also mixing in the kiwifruit makes it easier for the blender or food processor to turn your frozen bananas to a creamy and soft banana ice cream. And I love those cute little black spots from the kiwifruit in the ice cream.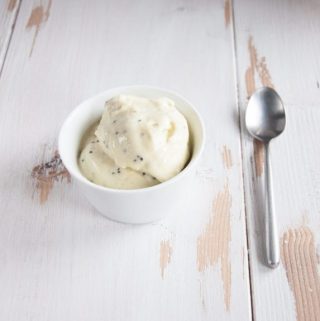 Kiwi Banana Ice Cream
A vegan Kiwi Banana Ice Cream - made without an ice cream machine. You'll only need a food processor for this delicious treat!
Instructions
Cut the bananas in pieces, put them in a zipper bag and freeze them overnight.

Put the frozen banana pieces in your kitchen processor or high-speed blender.

Peel a kiwifruit or spoon out the kiwifruit flesh and add it to the frozen banana pieces.

Pulse or blend until completely smooth. (Don't give up, this may take a while depending on the power of your processor.)

Transfer the ice cream in the bowls and enjoy immediately!
Nutrition
Calories:
132
kcal
Carbohydrates:
33
g
Protein:
1
g
Sodium:
2
mg
Potassium:
564
mg
Fiber:
4
g
Sugar:
18
g
Vitamin A:
115
IU
Vitamin C:
52.5
mg
Calcium:
21
mg
Iron:
0.5
mg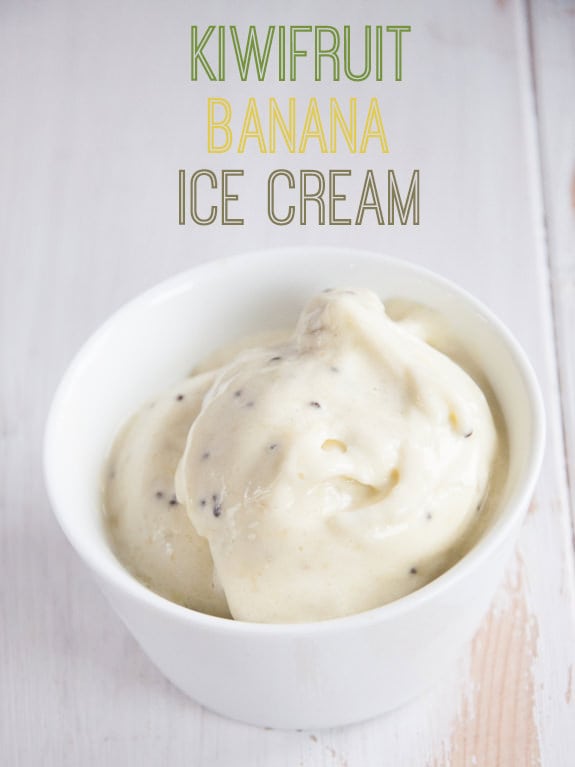 Should you be making this vegan Ice Cream, I'd love to hear how it went! Write me a comment or post a picture on instagram and tag me via @elephantasticvegan to make sure I'll see it ^.^