Are you ready for a full day of green vegan food? I've got you covered with everything you need from breakfast, lunch, dinner, snacks, desserts, and drinks! St. Patrick's Day, here we come!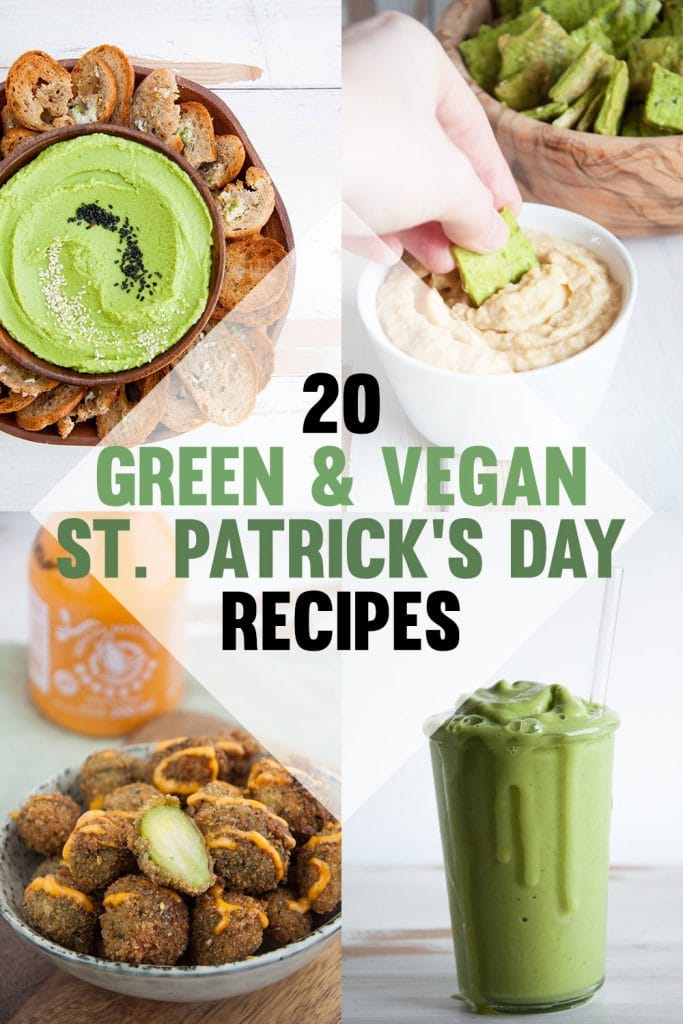 If you're celebrating St. Patrick's Day, green food is the way to go.
Over the last few months, I've made quite a few green dishes, so this post compiles all the delicious green recipes that you can find on Elephantastic Vegan.
Avocados, spinach, and matcha are the main ingredients that you'll find in these recipes that are responsible for the natural green color. Avocados are a great source of healthy fats and Vitamin B, spinach is great to give your body an iron boost and matcha is high in antioxidants. So feel free to indulge in these delicious green vegan treats – not only on St. Patrick's Day!
Green Breakfast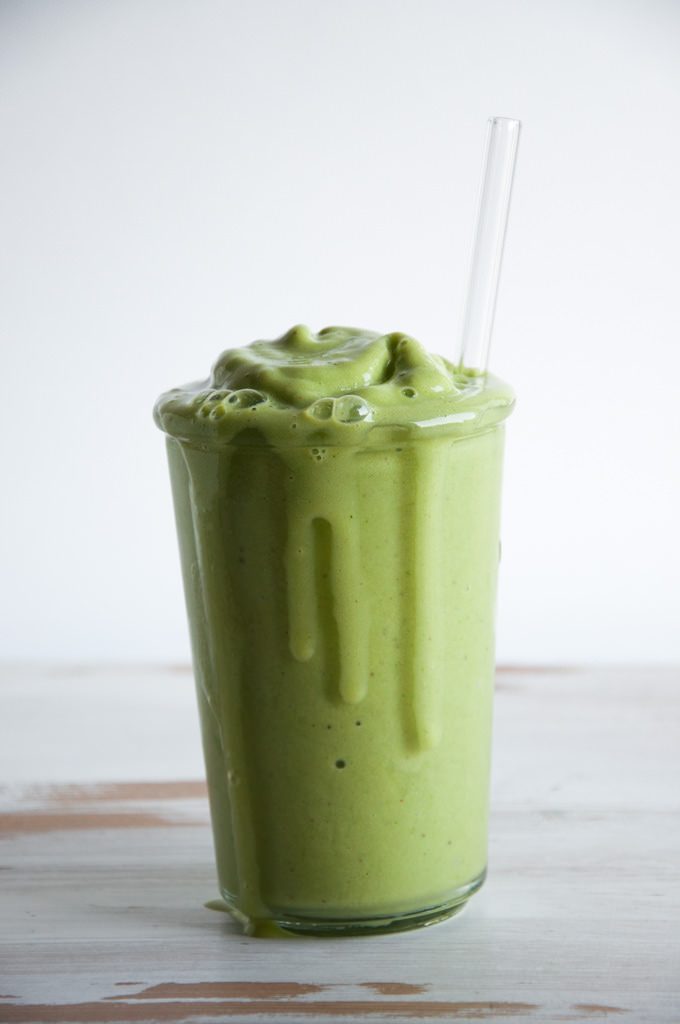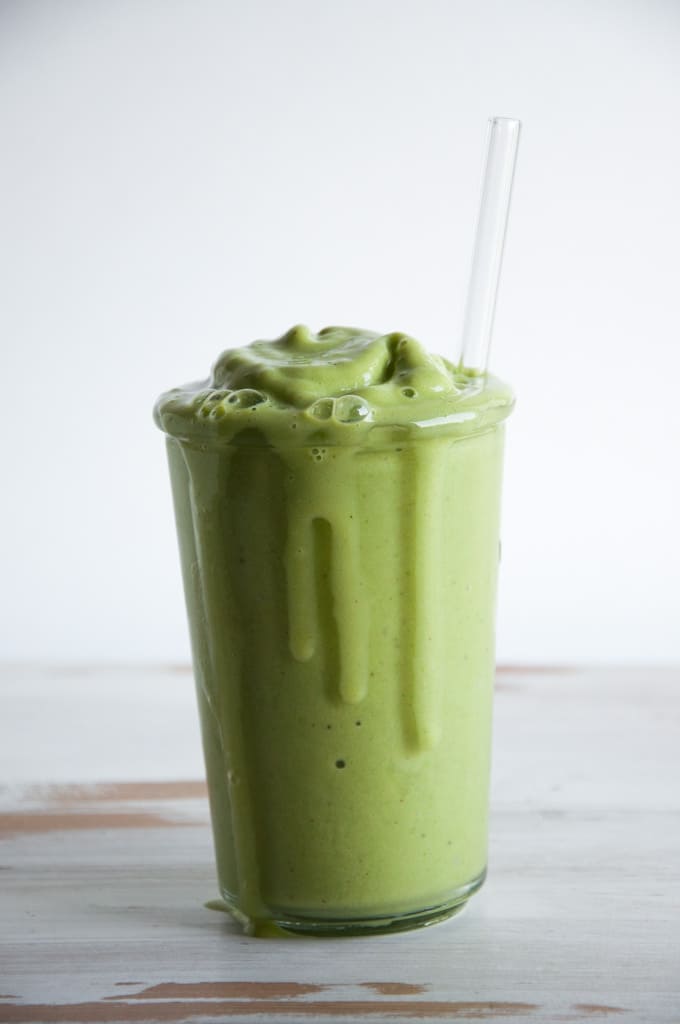 No refined sugar, no dairy, 3 ingredients only for this Frozen Green Smoothie! You'll love this summer version of a green smoothie!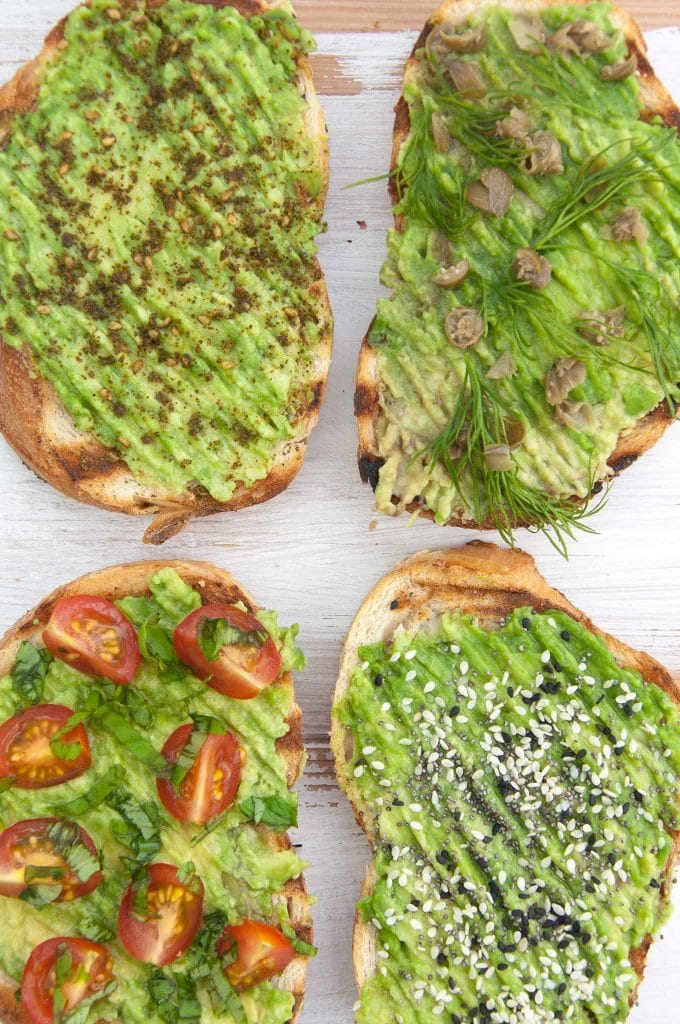 I'm showing you 4 Vegan Avocado Toast Ideas to spruce up your avocado toast! And of course, a recipe for a Basic Avocado Toast.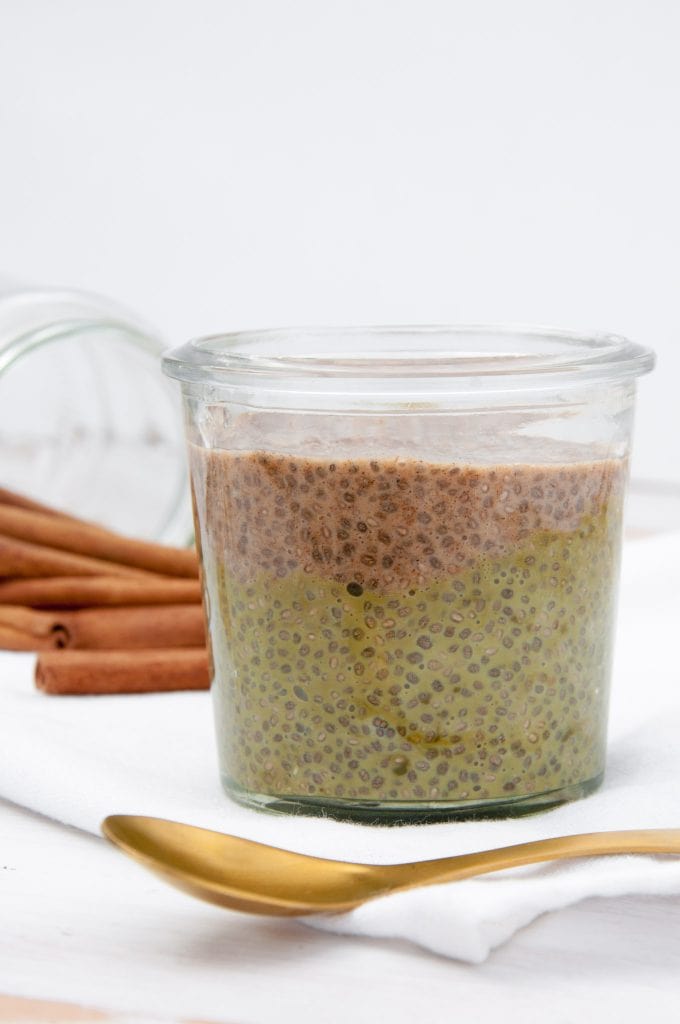 This vegan and gluten-free Matcha Cinnamon Chia Pudding is perfect for breakfast! It fills you for hours without making you feel super stuffed.
Green Main Dishes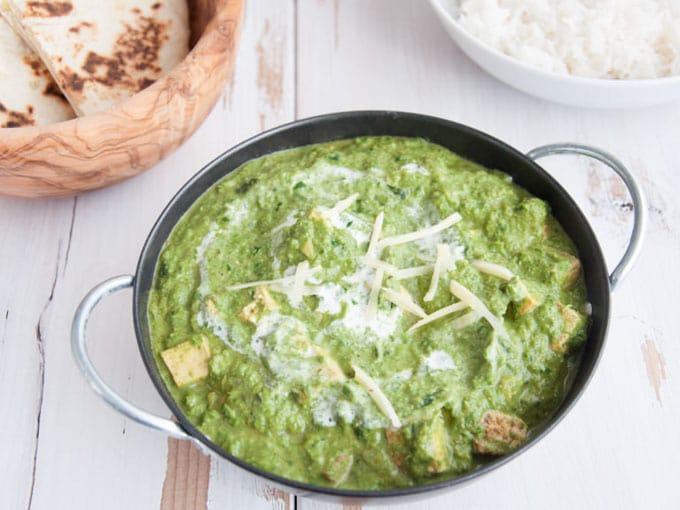 Palak Tofu is a vegan version of the traditional Indian Curry Palak Paneer. Tofu is the perfect substitution for the paneer because its consistency is pretty similar.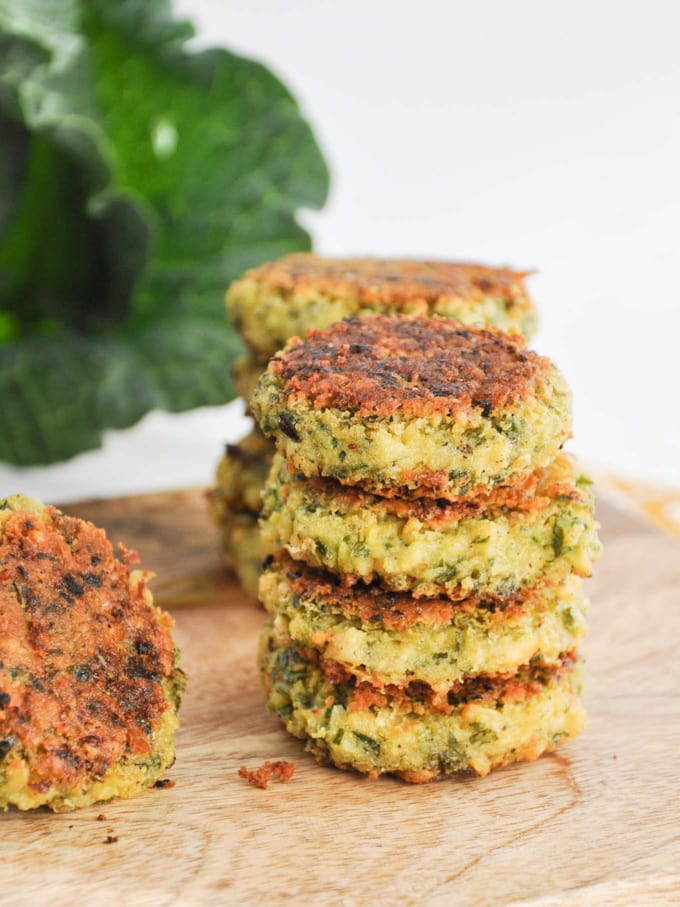 Did you know you can make green falafel by adding collard greens? These falafel are made using canned chickpeas and they're pan-fried in the pan for super quick falafel!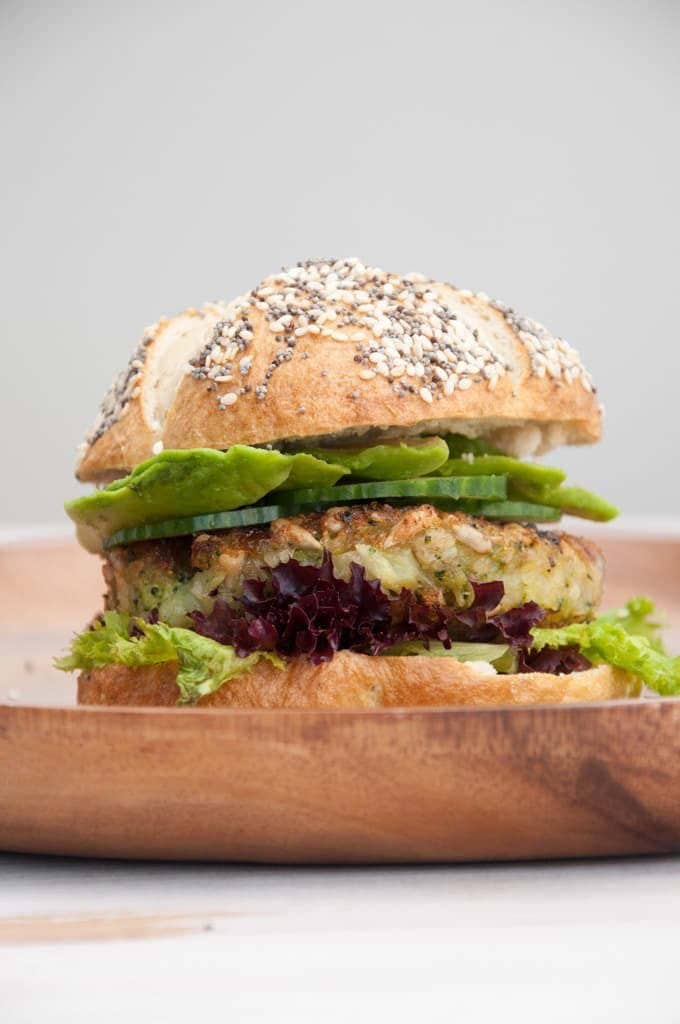 The best Green Veggie Burger ever! The veggie patty uses potatoes and broccoli as a base, sunflower seeds and oats are added for texture and binding. These don't fall apart!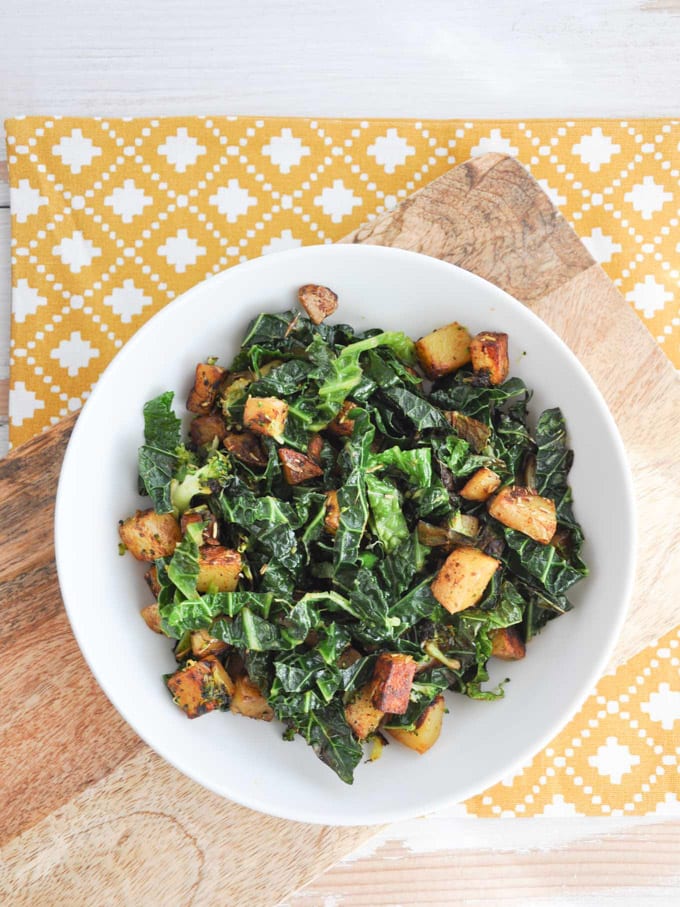 Recipe for a vegan and gluten-free Green Power Bowl with collard greens, broccoli, and potatoes. Easy to make, healthy and super tasty.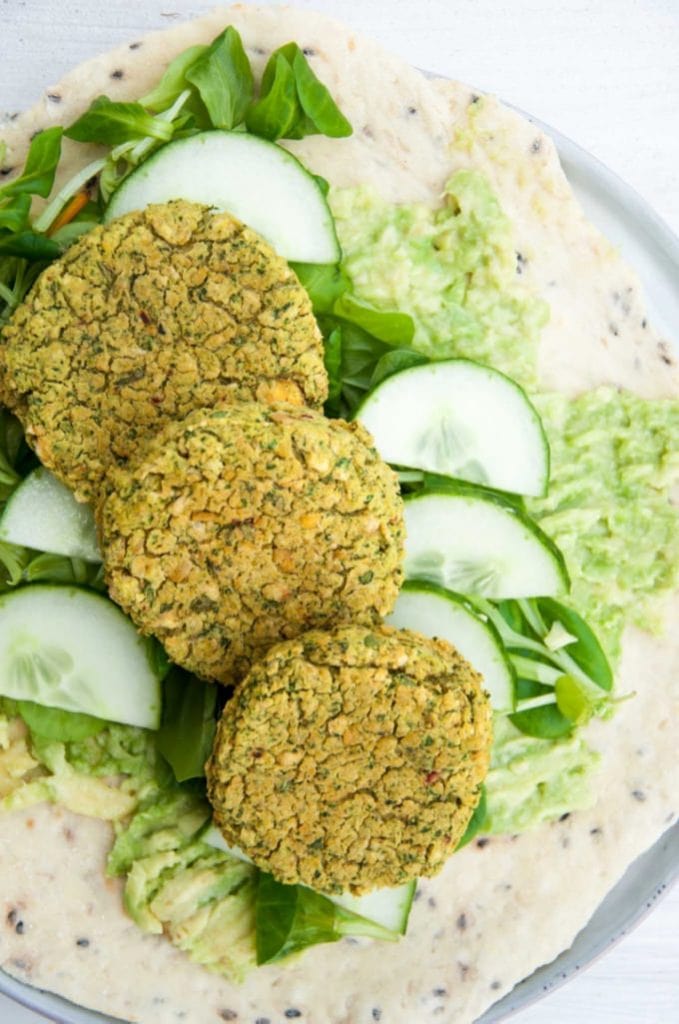 Green Goddess Wrap with homemade flatbread, spinach falafel, cucumber, salad, and mashed avocado. A delicious, filling and healthy lunch!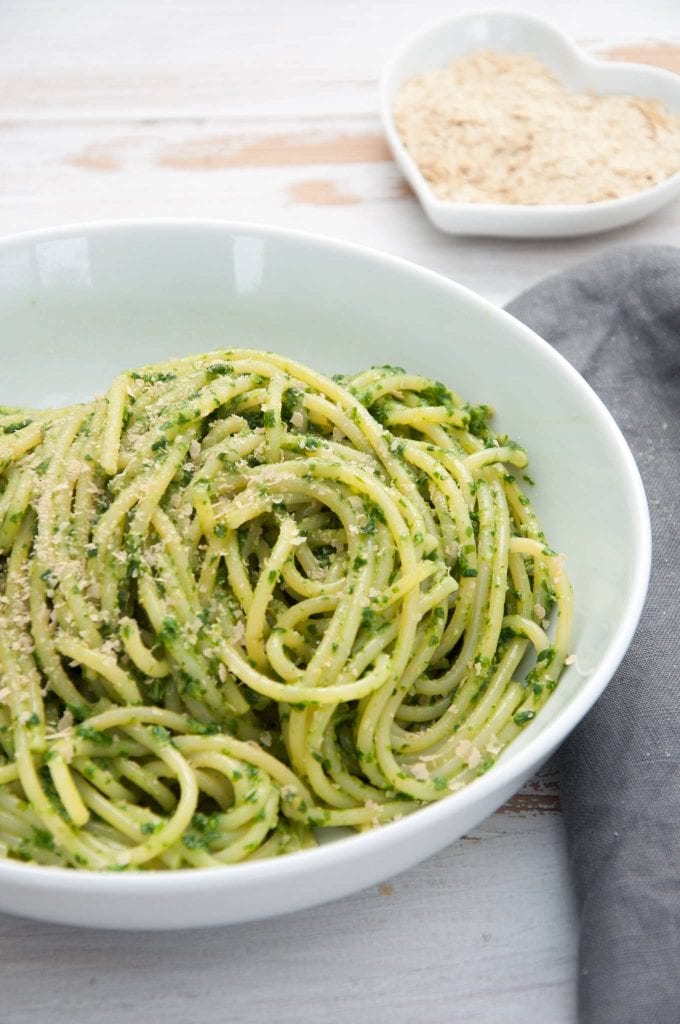 Talk about fuss-free meals! This vegan Wild Garlic Pasta comes together in just 15 minutes! It's the perfect quick & easy lunch or dinner idea during the wild garlic season!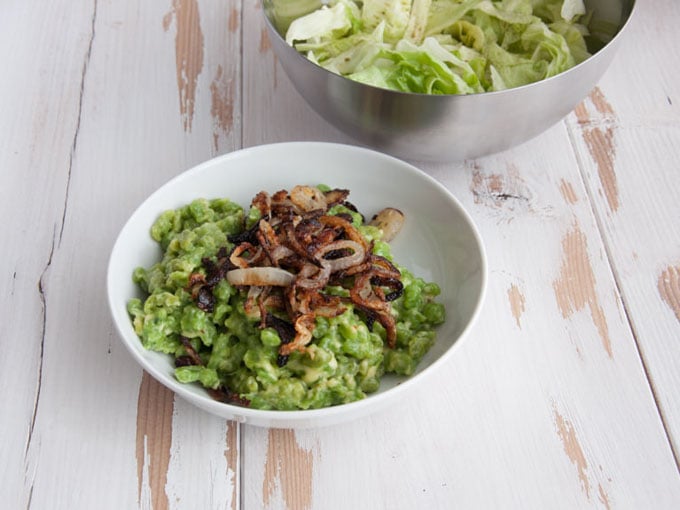 Spaetzle are a traditional German/Austrian dish. I've added some spinach to it to make delicious Spinach Spaetzle with vegan cheese and fried onions.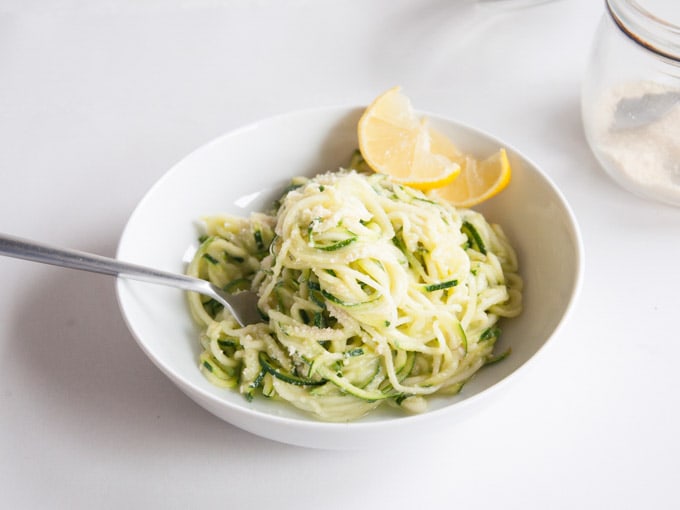 Zucchini Pasta is one of the easiest things to make when you have a Spiral Slicer. Also, Zucchini Noodles are much healthier than regular pasta!
Green Desserts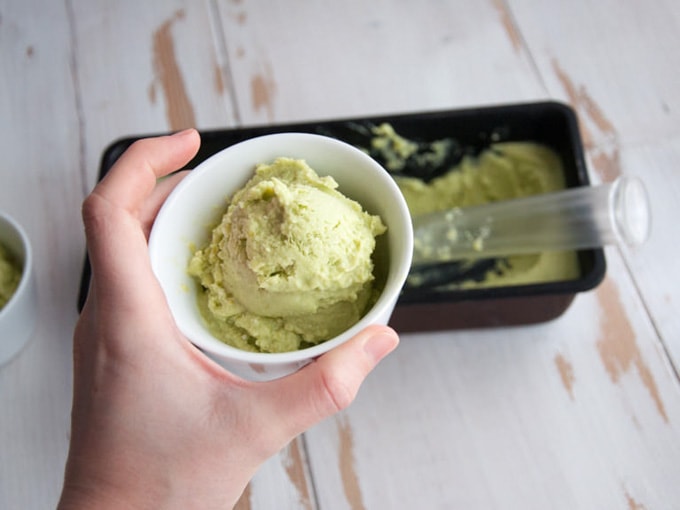 Do you want some lovely green ice cream? Why not try Avocado Ice Cream? It's rich and creamy and the best part is that you don't even need an ice cream machine to make it!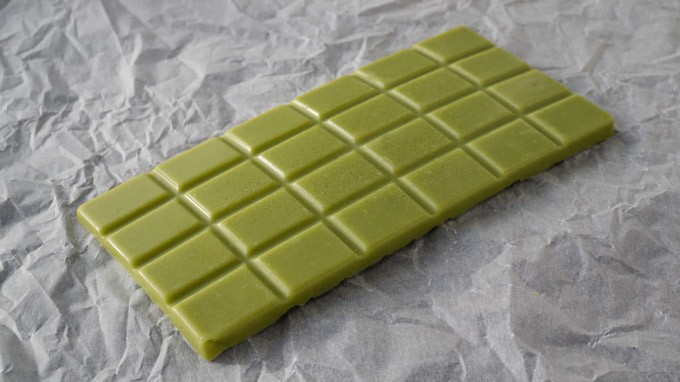 This Matcha Chocolate has been rather popular on the blog. With only 4 ingredients and about 15 minutes cooking time, it's super easy and quick to make!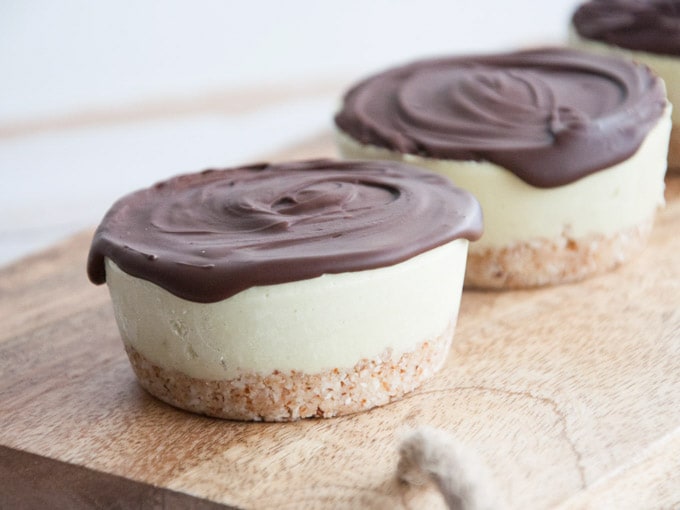 These vegan Coconut Matcha Ice Cream Cakes are the perfect dessert for St. Patrick's Day. The base is made out of almonds.
Green Snacks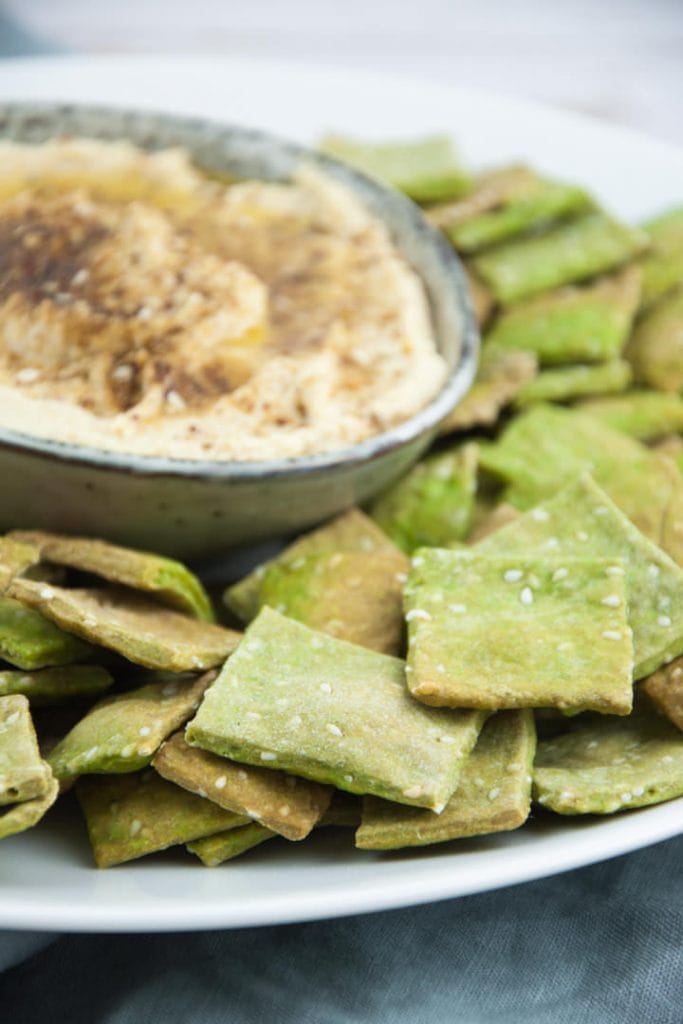 Homemade crackers are my favorite party food ever. These green Spinach & Sesame Crackers are perfect for St. Patrick's Day!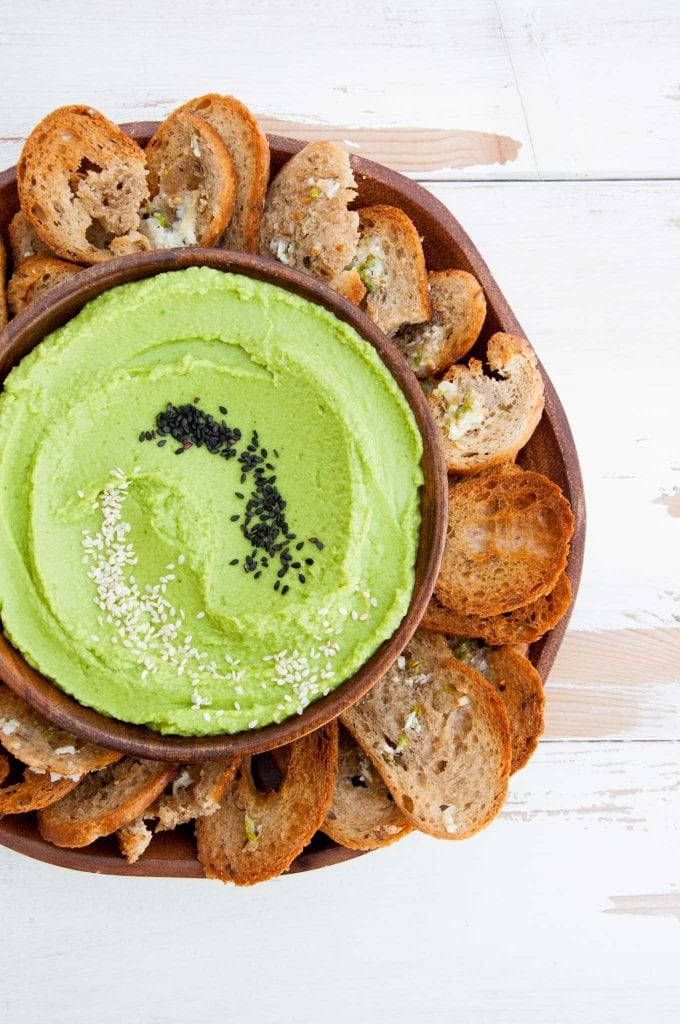 Make your hummus green by adding fresh spinach! This vegan, oil-free and gluten-free spinach hummus is perfect to enjoy with crackers, veggies, bread chips.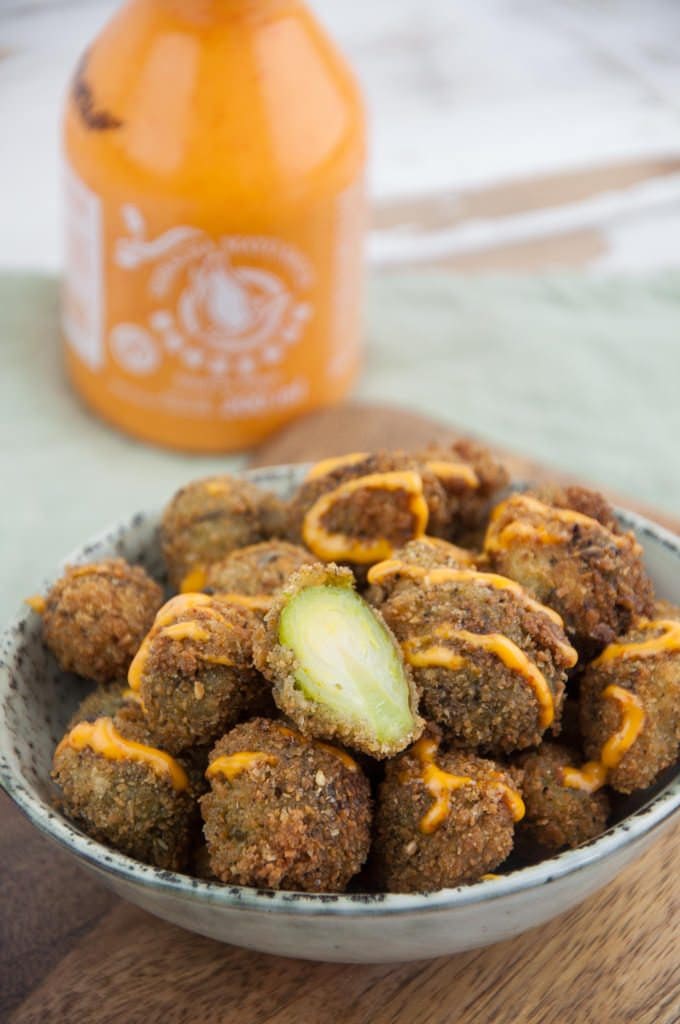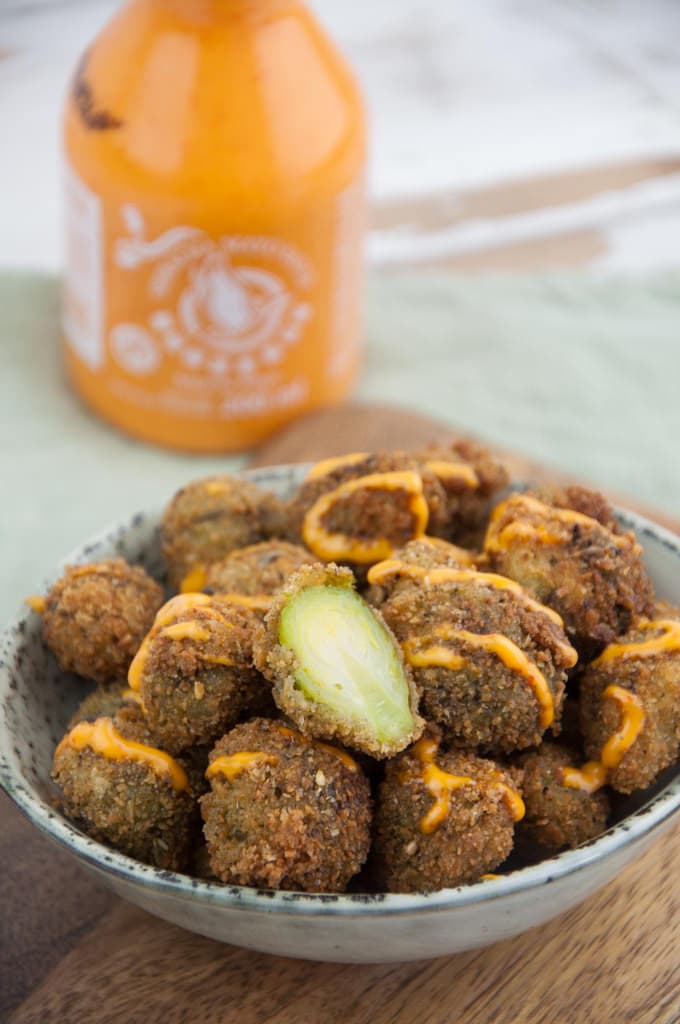 These Crispy Fried Brussels Sprouts with Sriracha Mayo are the perfect appetizer/snack for all Brussels Sprouts lovers! They are crispy on the outside and melt-in-your-mouth-sprouts in the center.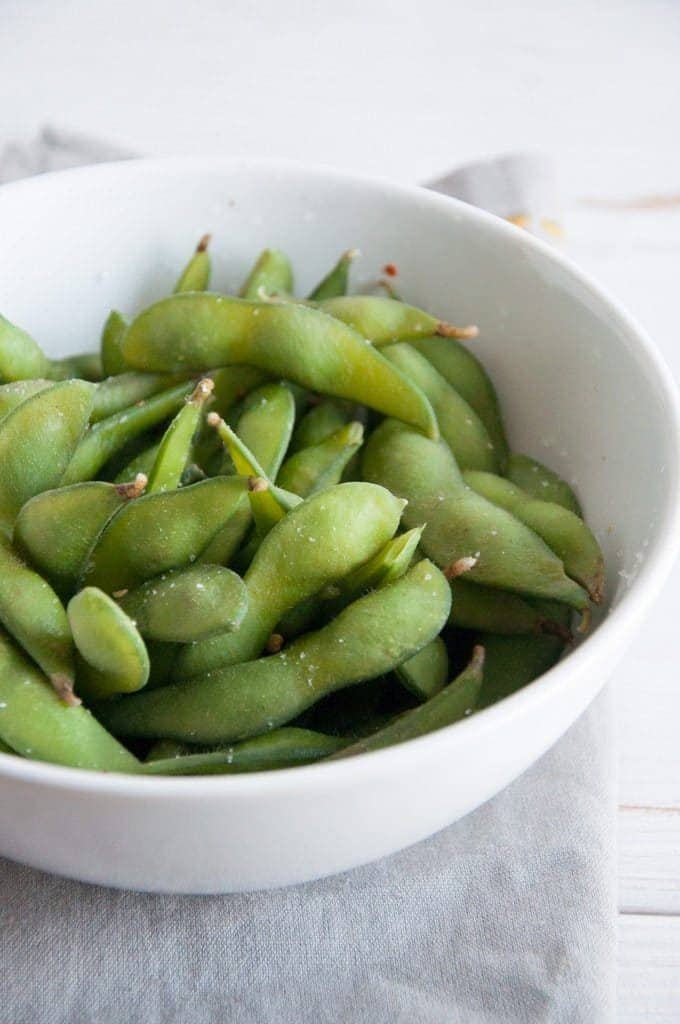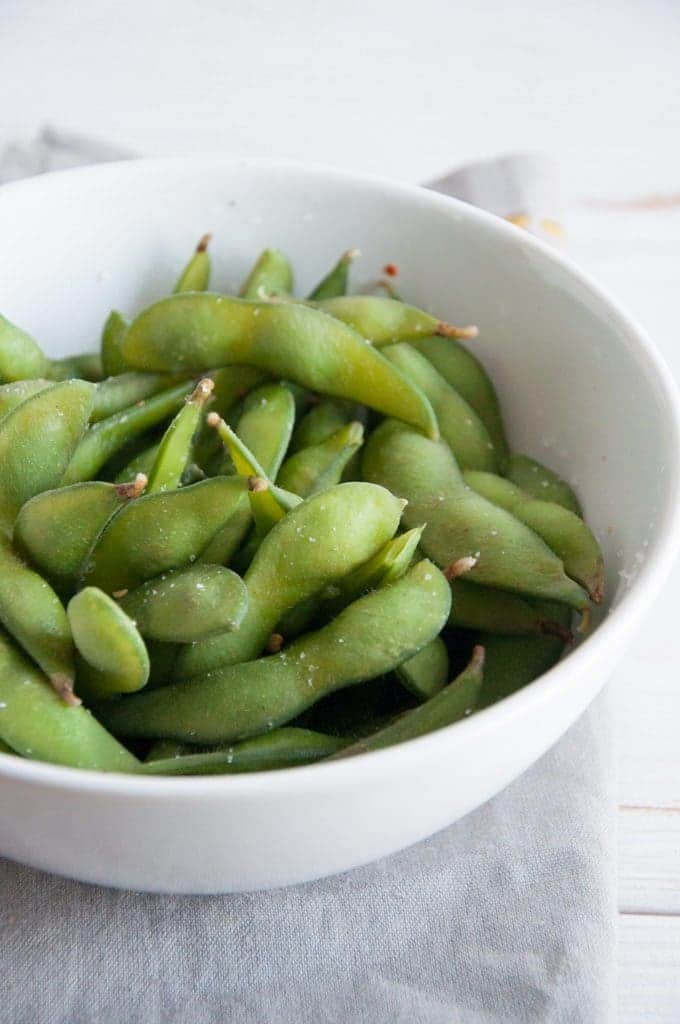 This is a simple recipe for basic Edamame (boiled soybeans in the pod). With only 3 ingredients – this is the easiest snack or appetizer ever.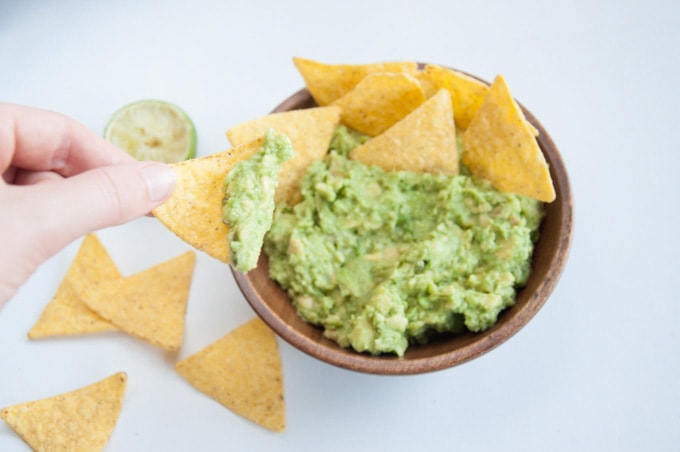 Classic Guacamole made out of ripe avocados. Best served with some tortilla chips or crackers.
Drinks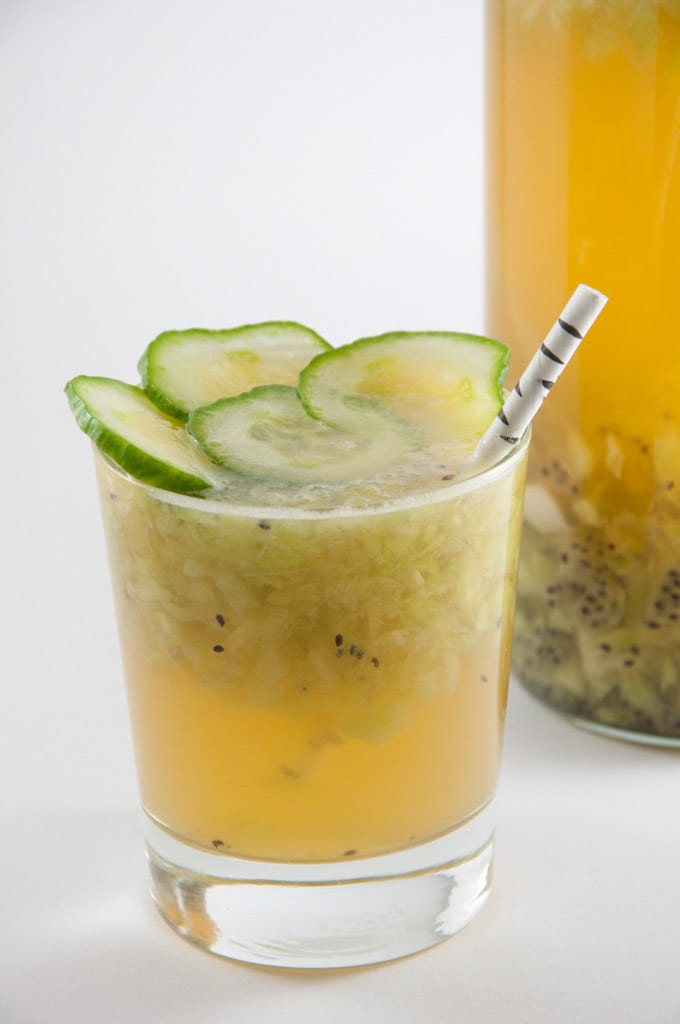 Green Destiny is my favorite cocktail of all times. It's made out of apple juice, bison grass vodka, kiwis and topped with cucumber slices. So yummy and it's probably the healthiest cocktail too!
Happy St. Patrick's Day everyone! If you make some of the recipes, let me know! Don't forget to tag me with @elephantasticvegan so I can see them! :)
This post was first published in March 2015. Updated in March 2019.
Affiliate Disclosure: This post may contain affiliate links, which means I may earn referral fees if you make a purchase through my link. While clicking these links won't cost you any extra money, they will help me keep this site up and running!