This post contains everything you've ever wanted to know about Nutritional Yeast: What is it? How to use it? Where to get it? What are the benefits? Is it the same as brewer's yeast or baker's yeast? Plus, I'm sharing my favorite vegan recipes using this amazing ingredient!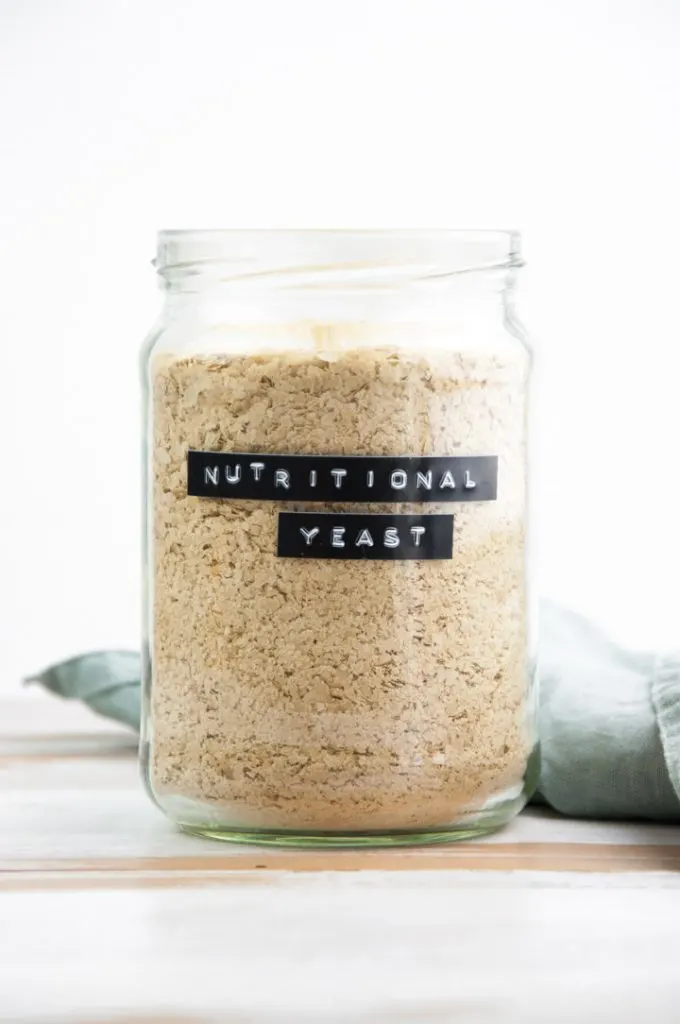 What is Nutritional Yeast? What is Nooch?
First things first, Nooch and Nutritional Yeast is the same thing. Nooch is simply short for Nutritional Yeast. It's what the cool kids say.
Nutritional yeast is deactivated yeast and can be bought in the form of powder or flakes. It is very popular especially among vegans and health-conscious people because of the cheesy flavor.
How to use Nutritional Yeast?
Nutritional Yeast is the holy grail for all things cheesy! You can sprinkle it over food as it is (popcorn!), use it to make a cheesy sauce, or add it to ground cashews for a vegan parmesan. You can use it raw or bake and cook with it.
I'm including my favorite recipes using Nutritional Yeast below!
Where to buy Nutritional Yeast?
Depending on where you live, you might be able to find Nutritional Yeast in typical grocery stores (in the health food section). A natural food store is a safe bet to have Nutritional Yeast. Popular brands are Bob's Red Mill or Braggs. Some brands taste better than others. It's worth testing out a few to find the one you like best.
If you can't find Nutritional Yeast in local supermarkets, you can also order Nutritional Yeast online.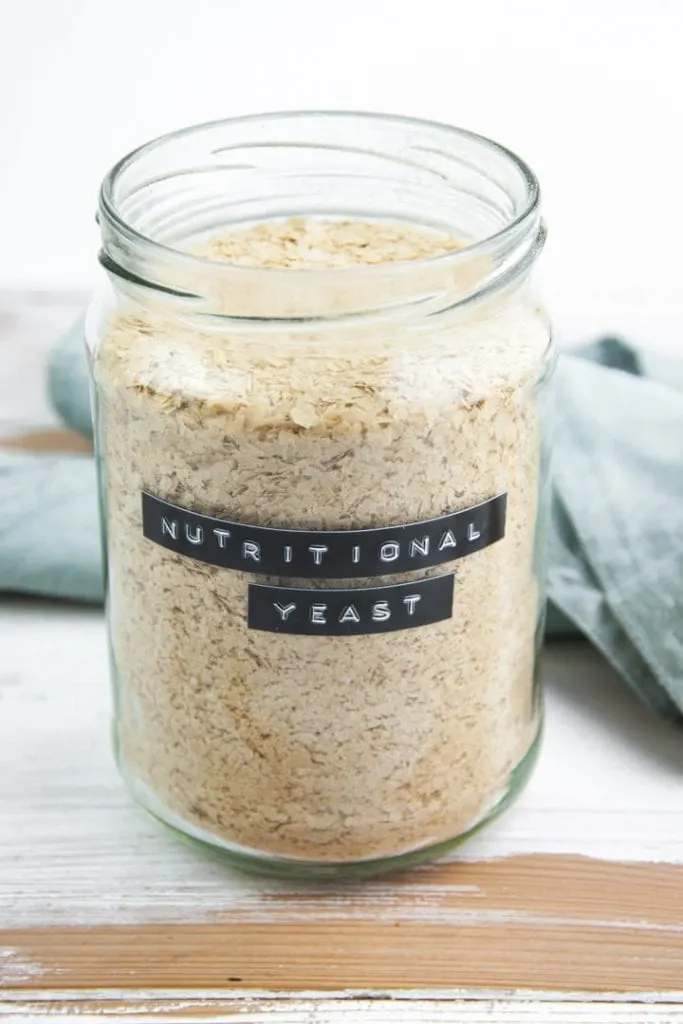 Benefits of Nutritional Yeast
It contains B vitamins.
It's a complete protein.
It contains trace minerals (zinc, selenium, manganese, and molybdenum).
Some Nutritional Yeast brands are even fortified with vitamins (oftentimes B12).
Nutritional Yeast. Brewer's Yeast. Baker's Yeast. Is it all the same thing?
No. And the distinction is an important one to make because they all act very differently.
Brewer's Yeast is used for brewing beer. The yeast is an important ingredient in the fermentation process. Brewer's yeast is bitter.
Baker's Yeast is active yeast and makes bread rise. It can be either fresh or dried yeast.
Nutritional Yeast is deactivated yeast (the yeast cells are killed during manufacturing) and has a nutty, cheesy flavor.
Recipes Using Nutritional Yeast
Affiliate Disclosure: This post may contain affiliate links, which means I may earn referral fees if you make a purchase through my link. While clicking these links won't cost you any extra money, they will help me keep this site up and running!