Be perfectly prepared for Thanksgiving/Christmas with these Festive Vegan Recipes for the Holidays. This post includes many ideas for main courses and side dishes for Thanksgiving and Christmas! No meat, no dairy, no eggs – all vegan!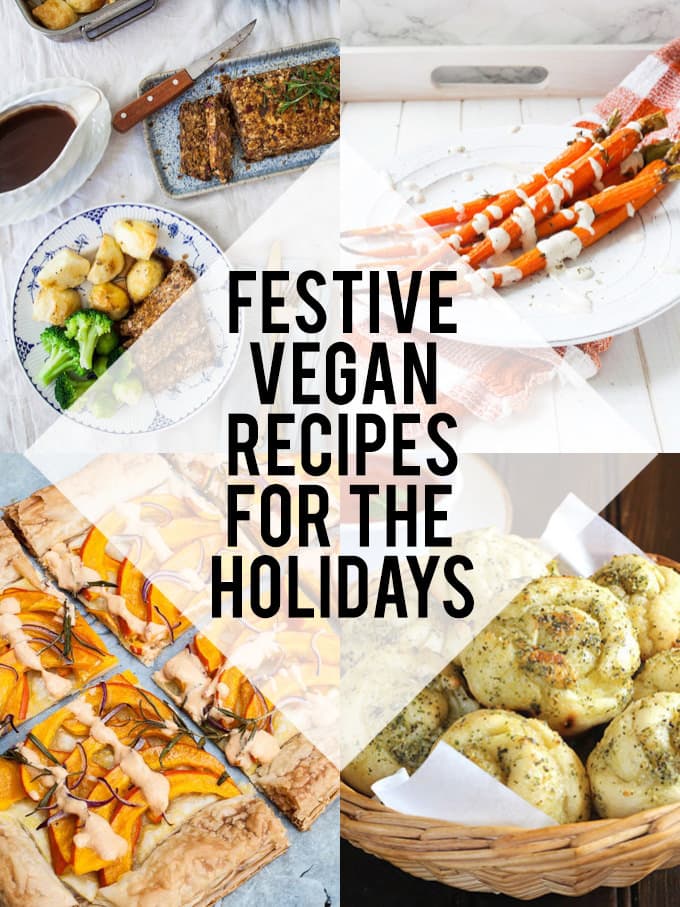 Hi friends, with Thanksgiving and Christmas just around the corner, I've wanted to compile my favorite festive recipes from blogging friends and my blog into one post.
Below you'll find various main course recipes and side dishes that are just perfect for the holidays: From lots of impressive centerpieces like Couscous-Stuffed Acorn Squash, Savory Pumpkin Tart, Lentil Roast, Festive Falafel, Chickpea Cutlets, Smoky Southern-Style Meatloaf and Homemade Seitan Steaks to comforting sides like Molasses, Miso, and Maple Candied Sweet Potatoes, Creamed Spinach & Classic Mashed Potatoes, Roasted Yams, 3-Ingredient Cranberry Sauce, Smashed Purple Potatoes, Braised Red Cabbage and more!
Festive Vegan Recipes (Main Courses and Side Dishes)
Don't forget to bookmark/save/pin this page, so you'll always have lots of impressing plant-based recipes for Thanksgiving and Christmas! And please let me know your favorite festive vegan recipes in the comments below! :)
More Thanksgiving Recipes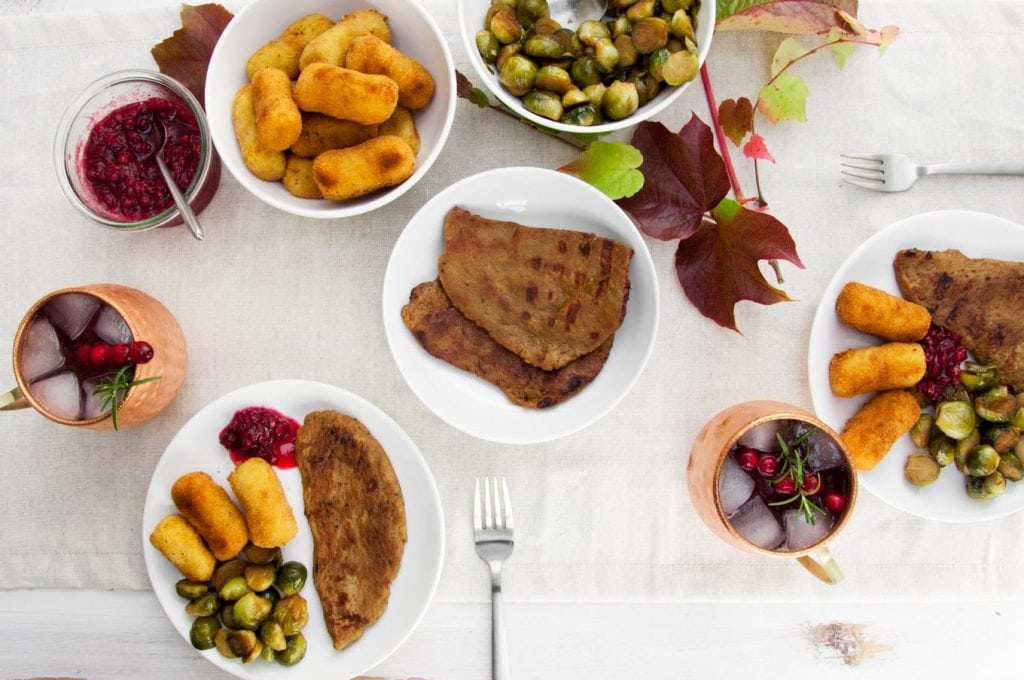 Affiliate Disclosure: This post contains affiliate links. If you click on a link and buy something I will get a small percentage. This helps me produce more great content and recipes.