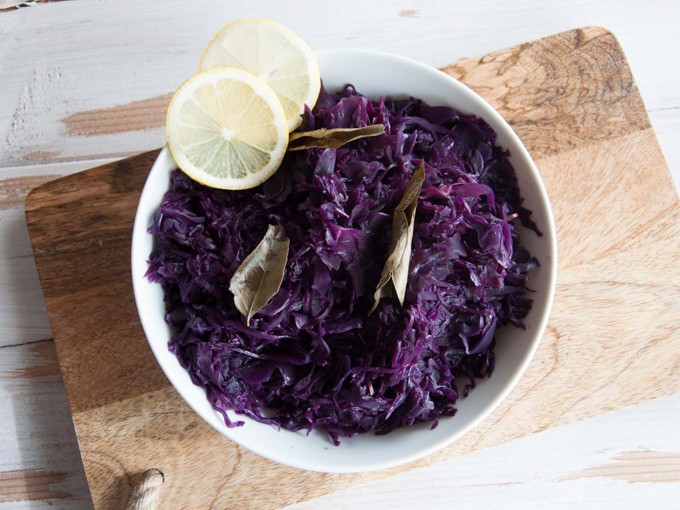 Braised Red Cabbage is a wonderful side dish for Thanksgiving and Christmas feasts. Together with a Stuffed Seitan Roast or veggie sausages and some oven-roasted potatoes and green leafy salads you have the perfect festive combination. Braised Red Cabbage is pretty easy to make, it takes a bit of time to soften the red cabbage but it's mostly cooking time that doesn't need you to stand directly next to it so you can make other tasks (like watching a movie you wanted to watch for too long or playing with your cat) in the meantime.
The Braised Red Cabbage freezes very well, so you can make a big batch and use it for different meals. You can heat it up in a small pot along with a bit of water or apple juice to make it good as new again.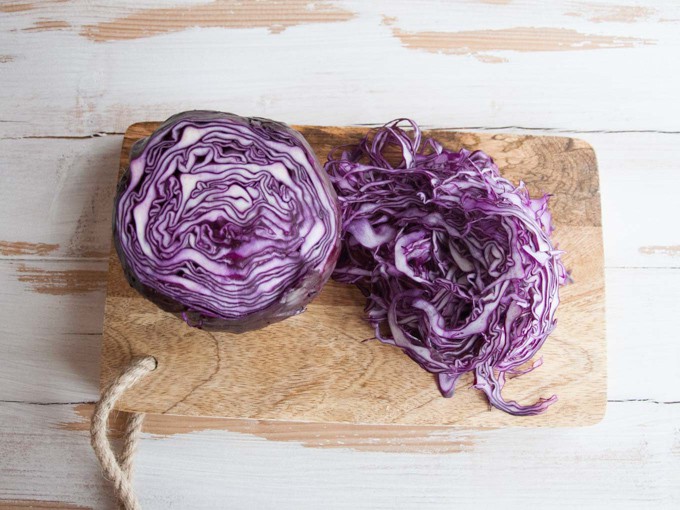 Am I the only one who absolutely loves the inside of a red cabbage? I think it's one of the prettiest veggies :)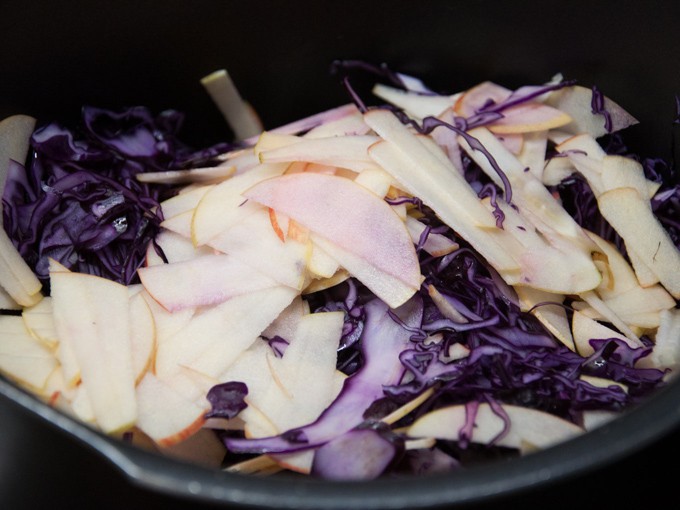 Don't worry too much about the size of the apple slices. You won't notice them in the final dish because they cook down, but don't leave them out either – the apple flavor is key. I've used red apples that are a bit on the sweeter side.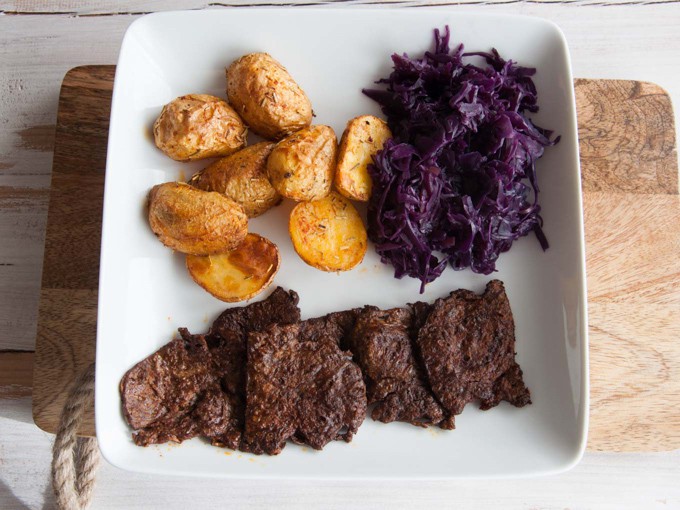 Want some inspirations what to do with the Braised Red Cabbage? I've eaten it with weirdly real-looking TVP slices (beef-style) and some oven-roasted potatoes, coated in salt, paprika and dried rosemary.
Braised Red Cabbage
Recipe for a Braised Red Cabbage - it's the perfect side dish for thanksgiving and christmas! Vegan & Gluten-free.
Author:
Elephantastic Vegan
Ingredients
1 red cabbage
1 yellow onion
1 apple
1 teaspoon canola oil
½ teaspoon vegan apple cider vinegar
2 teaspoons salt
¾ cup water
2 teaspoon organic rice syrup
3 bay leaves
4 cloves
½ teaspoon lemon juice
Instructions
Peel and chop the onion. Wash the cabbage and the apple and thinly slice* them (leave out the core).
In a large pot, heat the canola oil and add in the chopped onions. Cook over medium heat for about 5 minutes or until soft.
Add in the sliced cabbage and apple and give it a good stir. Mix in the water, apple cider vinegar, rice syrup, salt, cloves and bay leaves. Give it a good mix, cover it with the lid, reduce the heat a bit and let it simmer for about 40 minutes until the cabbage is soft and the water has evaporated. Stir every now and then.
Once the cabbage is tender, add in the lemon juice, remove the bay leaves (and the cloves if you can find them) before serving and add additional salt to taste.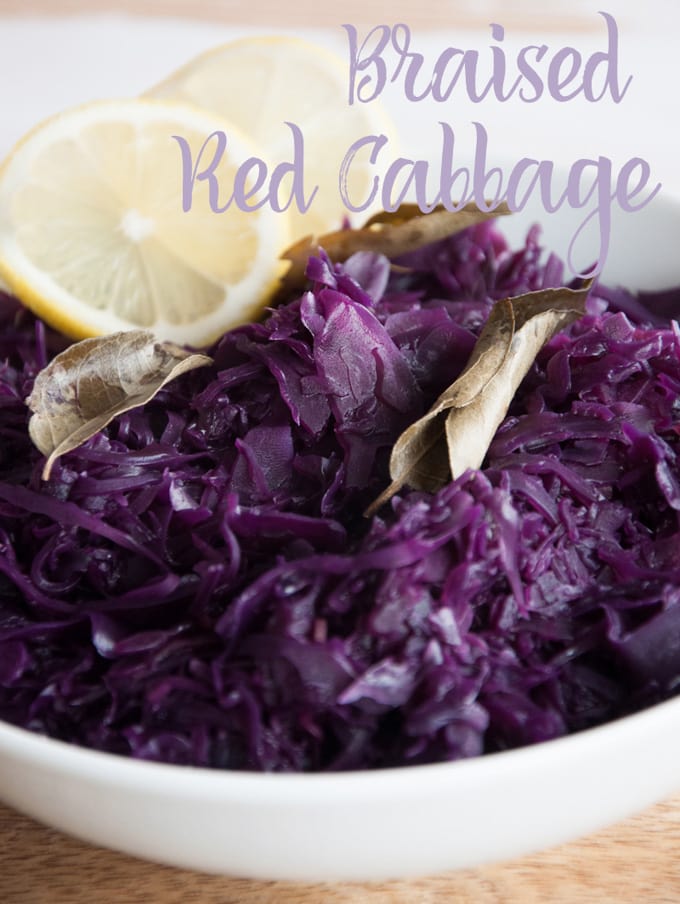 Should you decide to give this Braised Red Cabbage a try I'd love to hear how it went! Write me a comment or post a picture on instagram, use the hashtag #elephantasticvegan and tag me via @elephantasticvegan to make sure I'll see it ^.^ I love to see all your lovely creations! Thanks! <3