In this guide about TVP, I'm going to share with you what the abbreviation stands for, where to buy it, how to use it and I'm going to share my favorite recipes using TVP! Let's get started!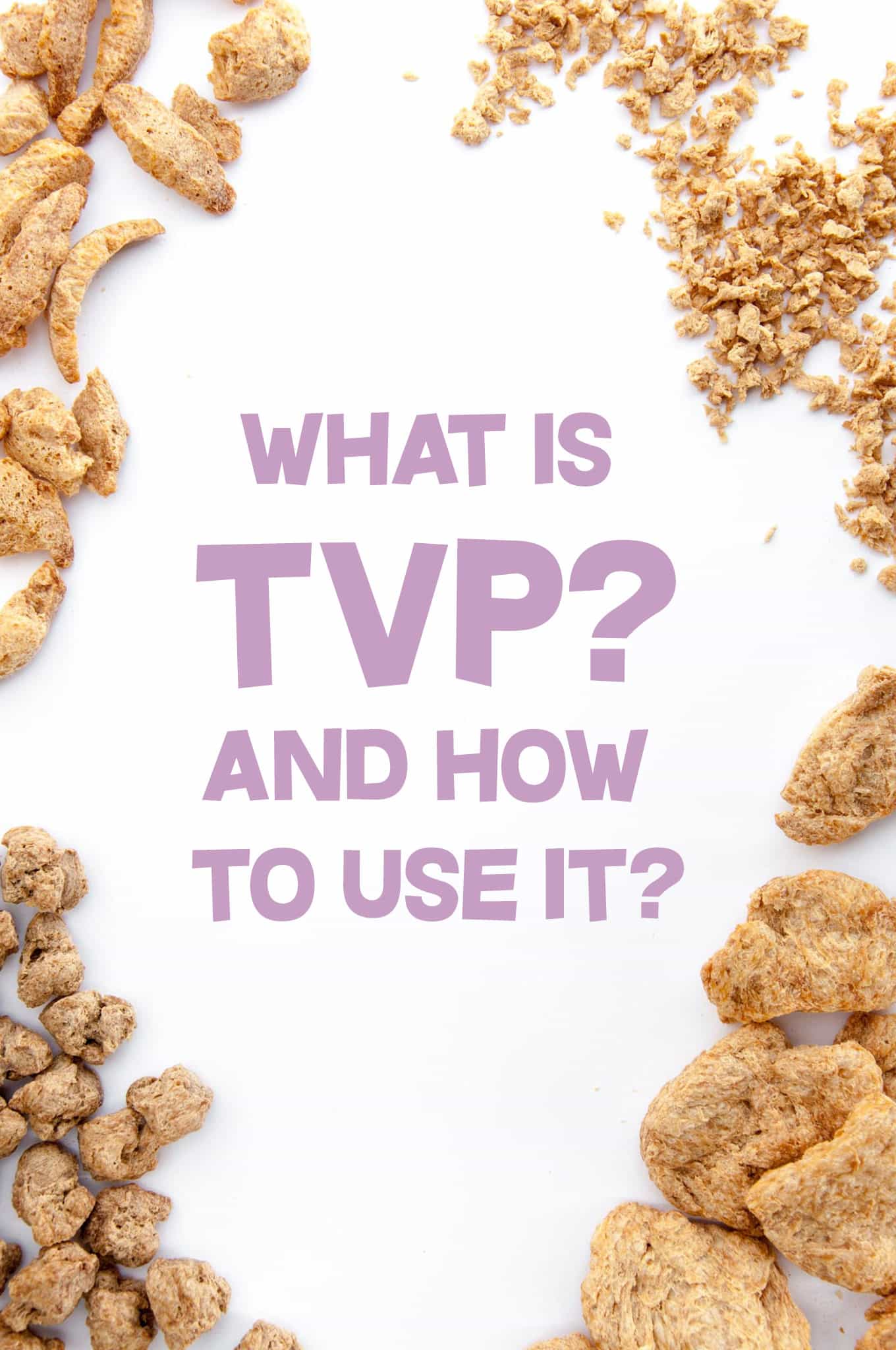 When I went vegan 5 years ago, I started veganizing classic, traditional recipes. And because I live in Austria (Schnitzel is our national dish, you figure how meat-centric our cuisine is) I needed a good alternative for all the meat in the recipes and I found it by using TVP (= Textured Vegetable Protein). It was an easy way to still indulge in the known and beloved dishes, without all the animal cruelty.
TVP definitely has helped me transition to a vegan diet, it made the process of adopting a plant-based diet a whole lot easier. Now, 5 years in, I still love meals made with TVP and I always have a stash of all kinds of different forms of TVP at home.
I love TVP because
it can be stored at room-temperature like forever,
is inexpensive,
it expands when cooked, so it doesn't need much space when storing it
and it's versatile!
What is TVP?
TVP stands for Textured Vegetable Protein, often also called soy meat, soya chunks/granule/slices. It is made out of defatted soy flour, which is extruded into shapes (such as granule, flakes, chunks, slices, strips, nuggets,…). Because there are so many different kinds, they can be used for all kinds of recipes – I've included my favorites below!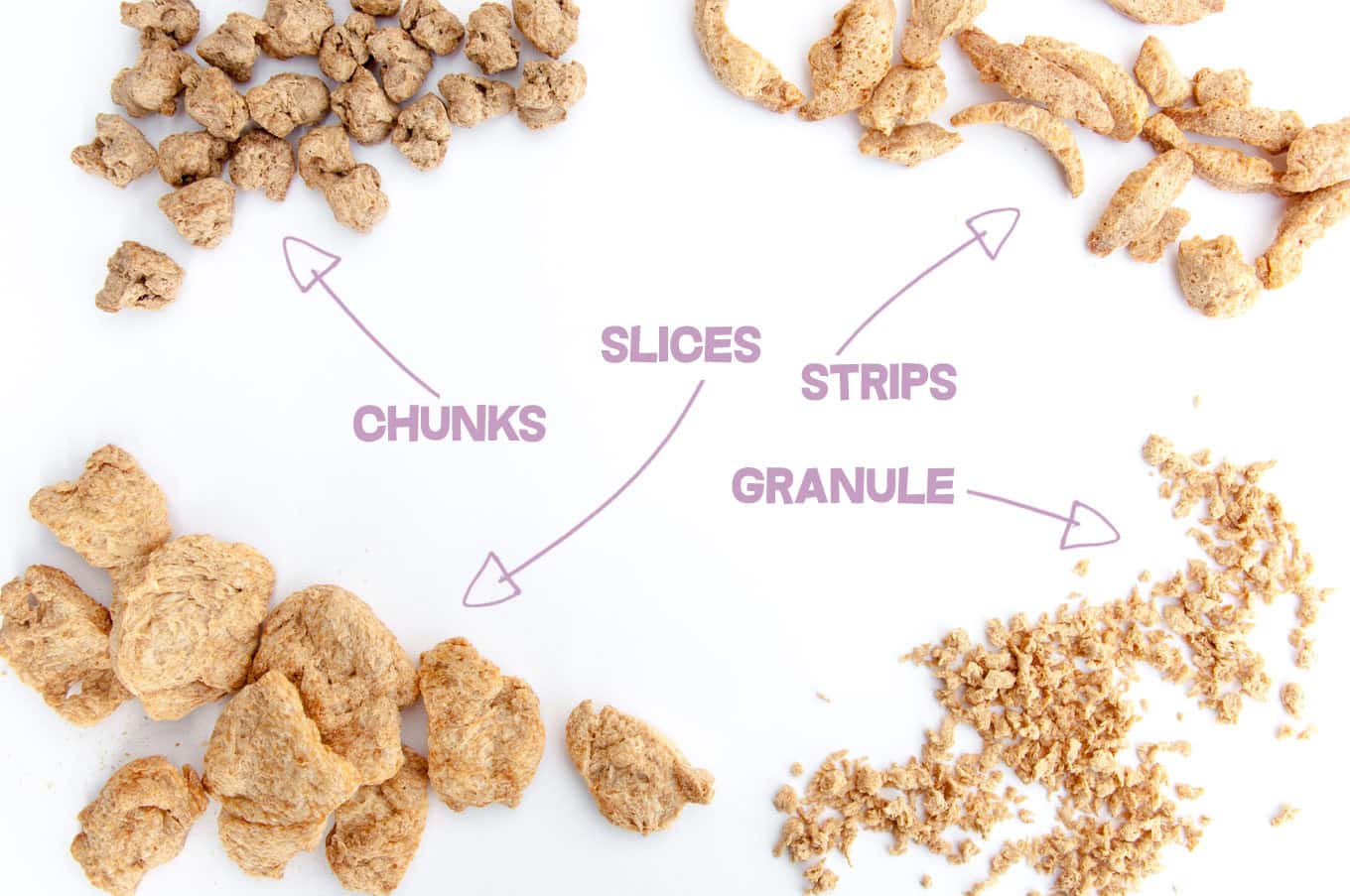 Where to buy TVP?
TVP can be found in natural food stores, supermarkets (often in the bulk section), or ordered online. You might not be able to find all shapes of TVP, but they are getting more and more popular and should pop up in more stores with time.
Nutritional info on TVP
As the name already suggests, it is high in protein (actually much higher than meat). It contains a wealth of complete soy protein and it's a great source of dietary fiber, iron and magnesium. It's also naturally gluten-free.
How to use TVP
For the slices, chunks, and strips, it's best to cook them in water or veggie broth until they are soft and about double the size. For the granule, put them in a pot, add just a splash of water and let it cook on medium to low heat until the water has been absorbed. The granule should be soft and can be used in any kinds of sauces.
Awesome vegan recipes using TVP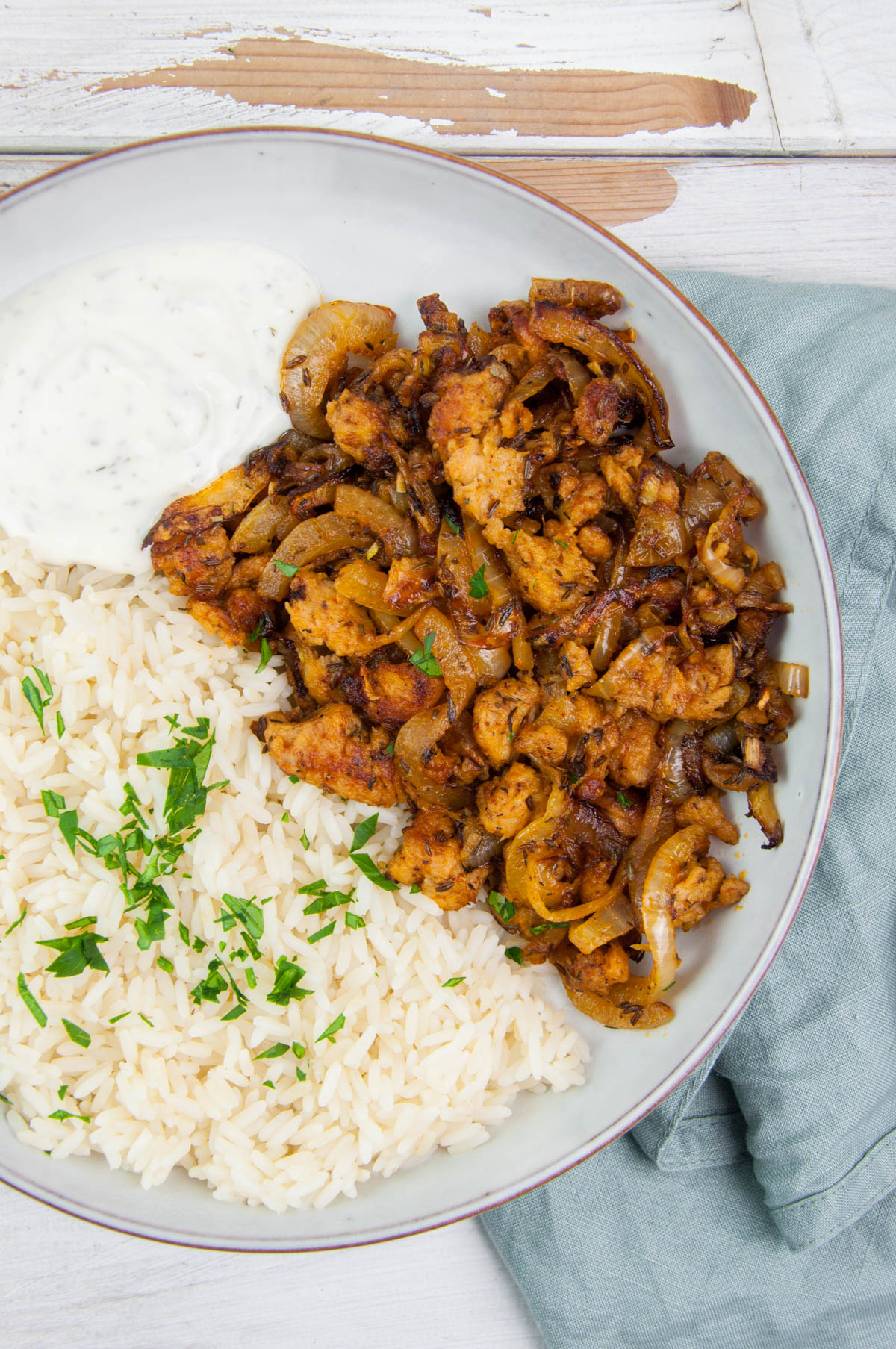 Don't forget to bookmark or pin this page, so you'll always have TVP recipes at hand!
Let me know, have you tried TVP? What are your favorite recipes with textured vegetable protein?
Affiliate Disclosure: This post may contain affiliate links, which means I may earn referral fees if you make a purchase through my link. While clicking these links won't cost you any extra money, they will help me keep this site up and running!