In this post, you'll find 30+ Vegan Pasta Recipes you will love. Everything from creamy pasta sauces, pesto pasta, pasta bakes, lasagna and many, many more!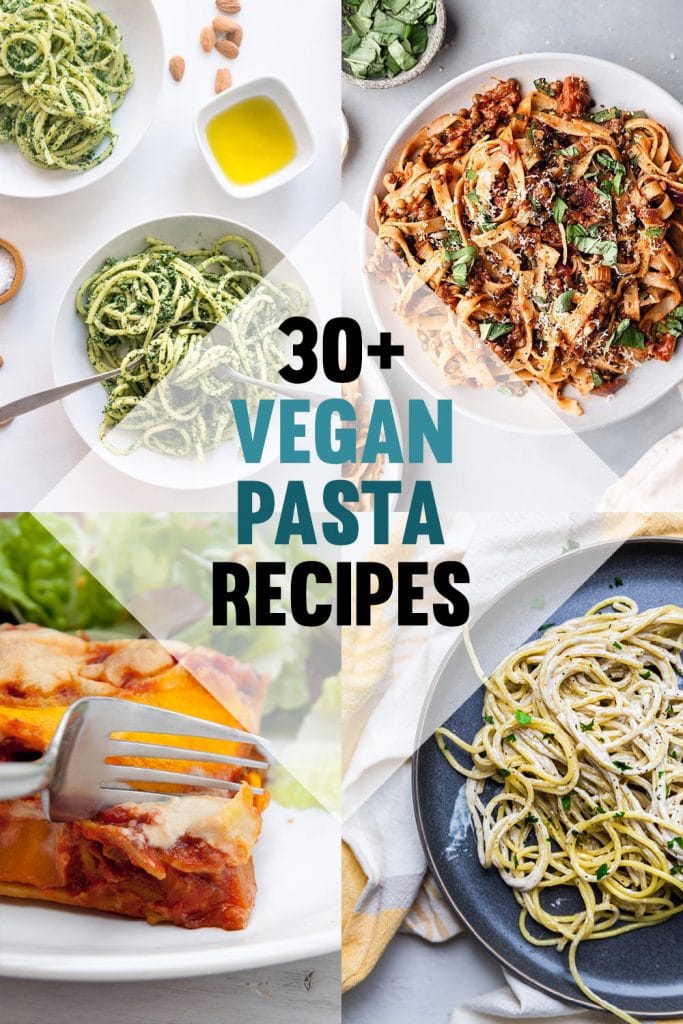 Pasta is one of my go-to meals when I want something quick, comforting, delicious.
To make browsing easier, I've categorized the recipes in the following categories:
Pasta Recipes with Tomatoes
Bolognese & Ragu Recipes
Pesto Pasta Recipes
Creamy Pasta Recipes
Summer Pasta Recipes and Pasta Salads
Pasta Bakes
Lasagna Recipes
Vegan Pasta Recipes with Tomatoes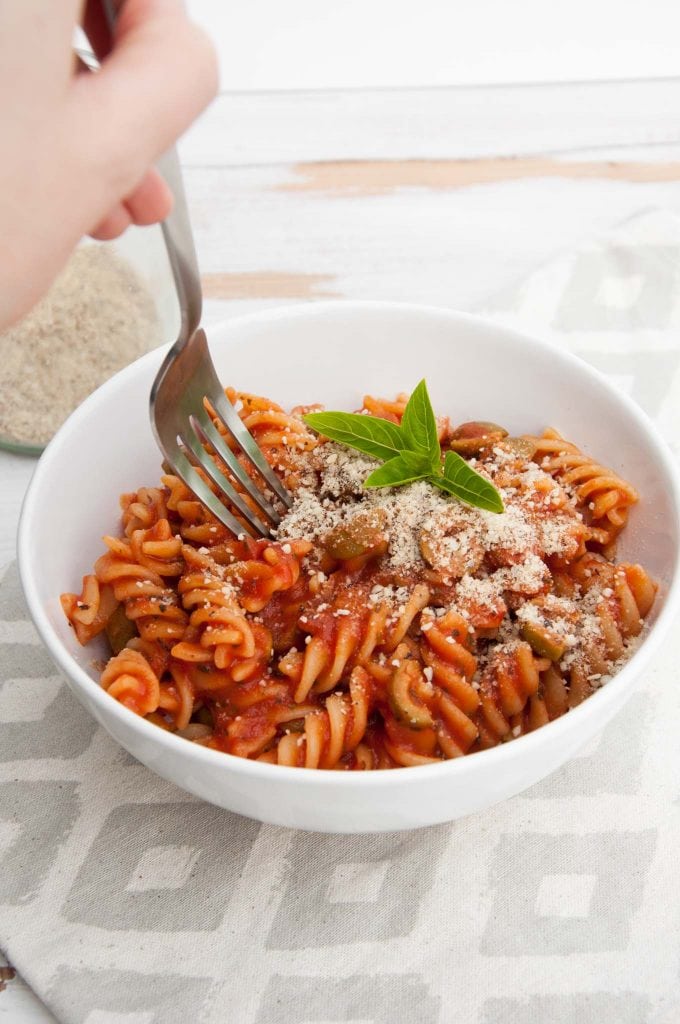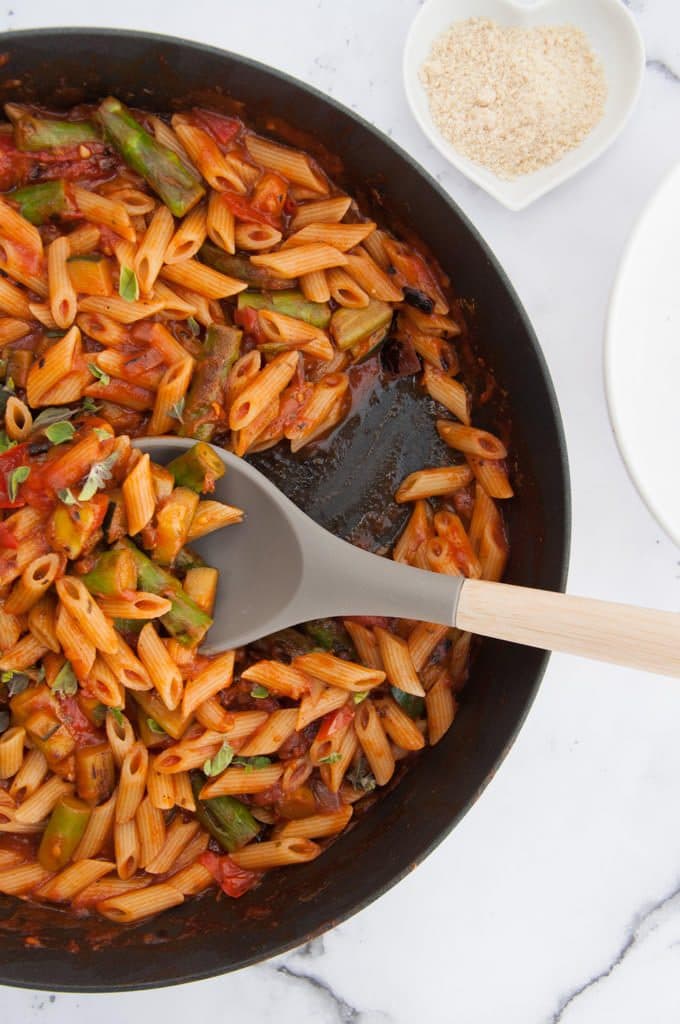 Quick Date Night Pasta with Asparagus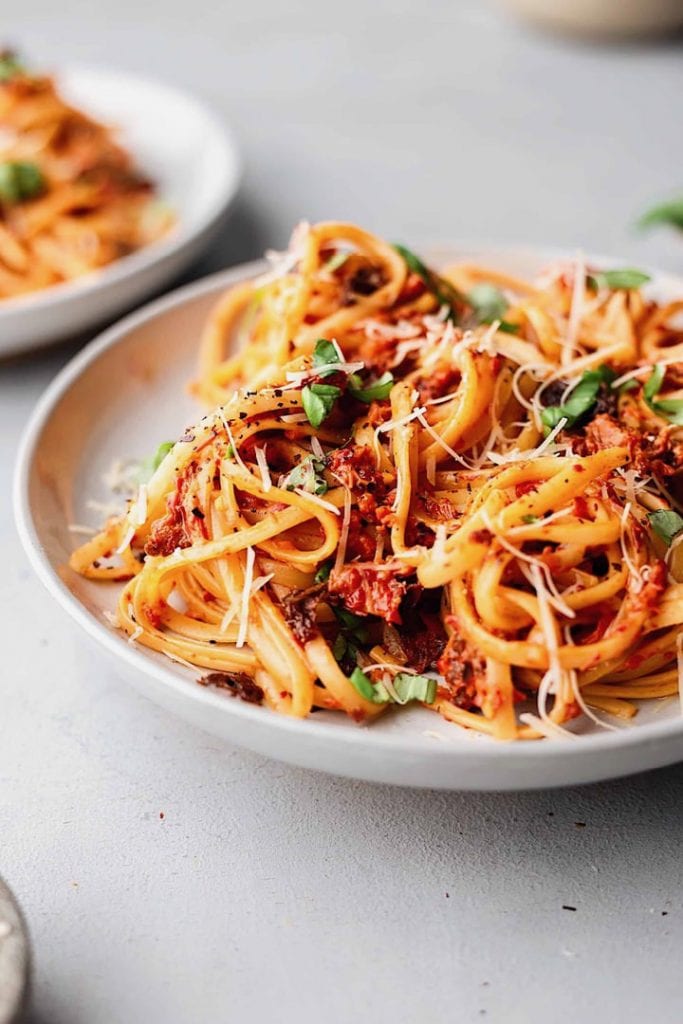 Roasted Red Pepper and Sundried Tomato Pasta by Cupful of Kale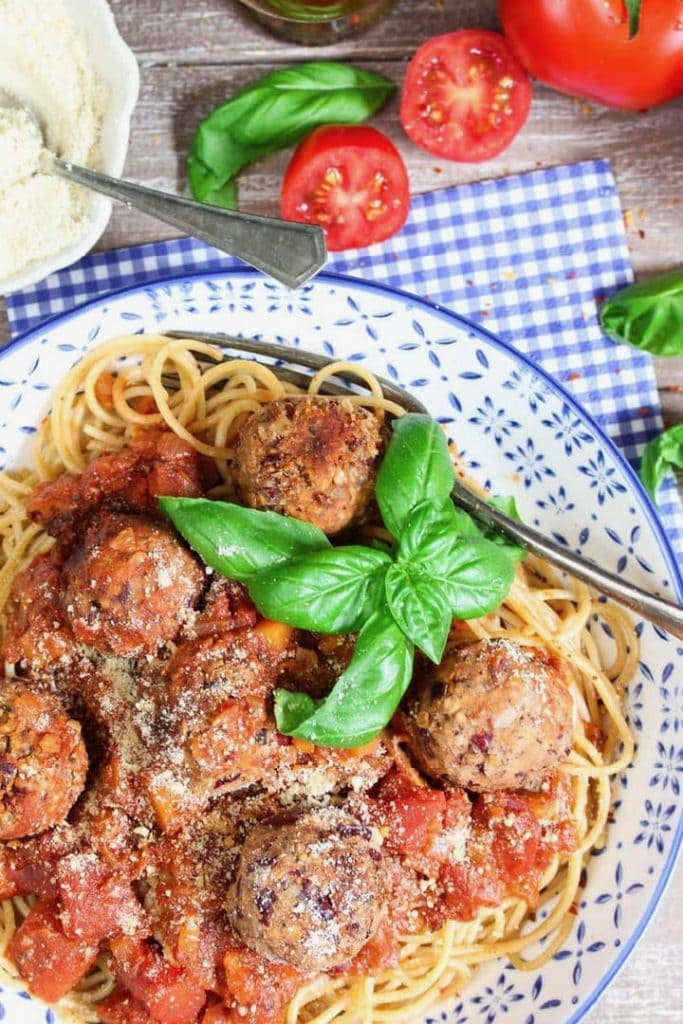 Vegan Meatballs with Spaghetti by Vegan Heaven
Vegan Bolognese & Ragu Recipes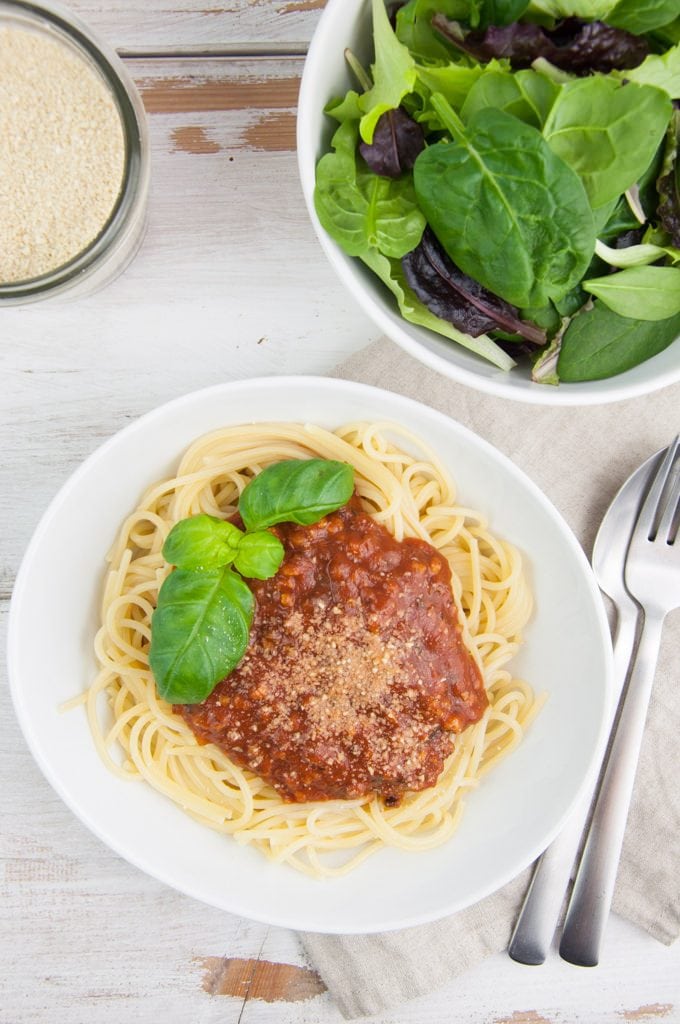 Vegan Spaghetti Bolognese with soy granule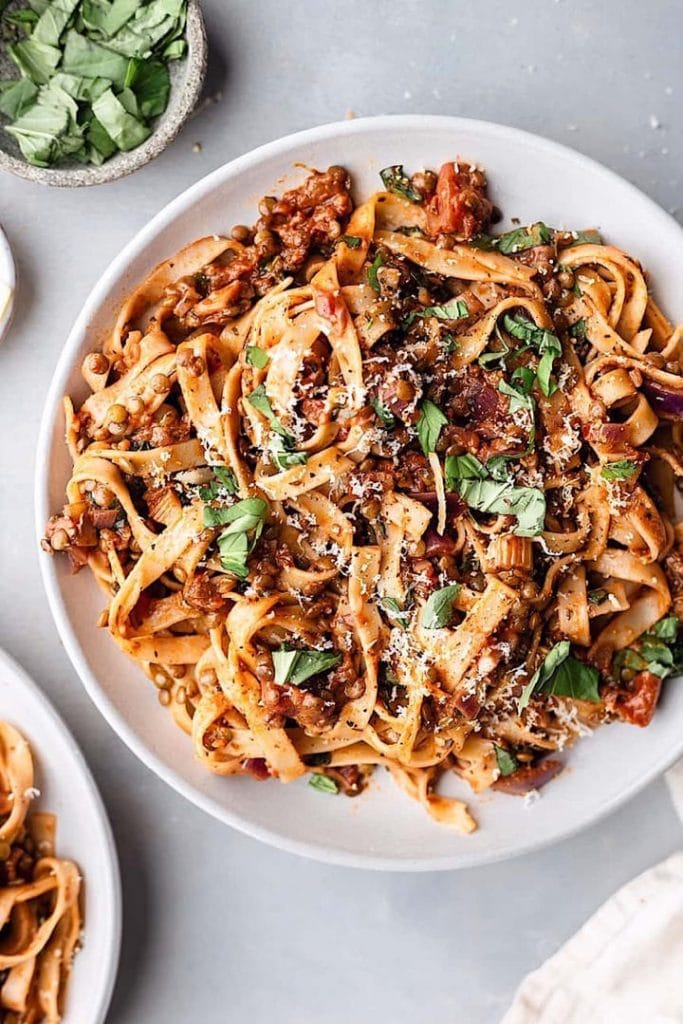 Tagliatelle Puy Lentil Ragu by Cupful of Kale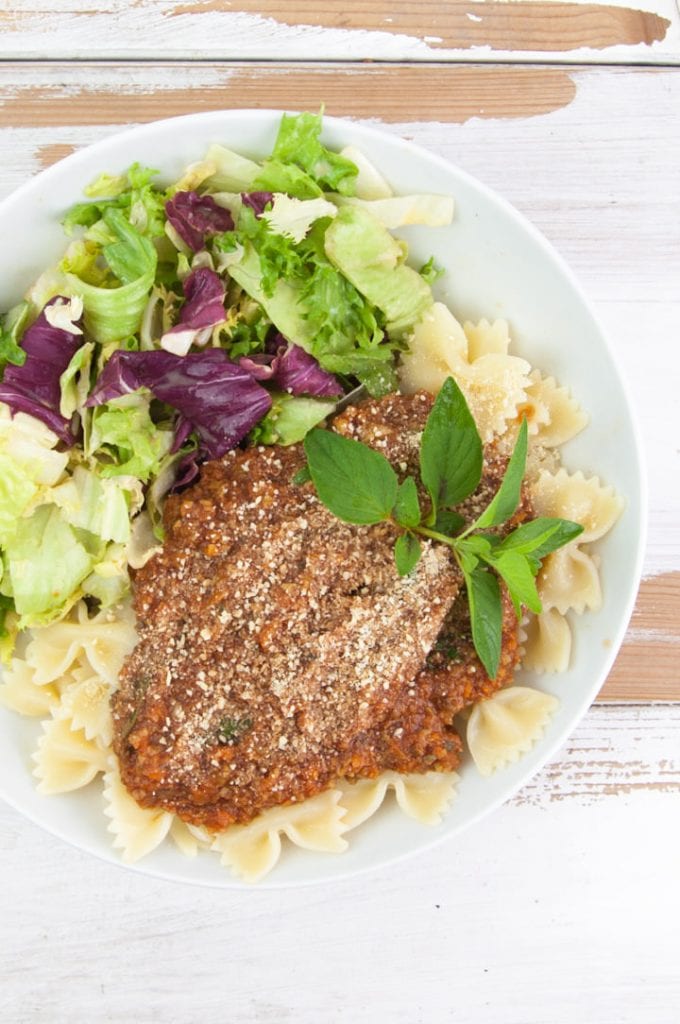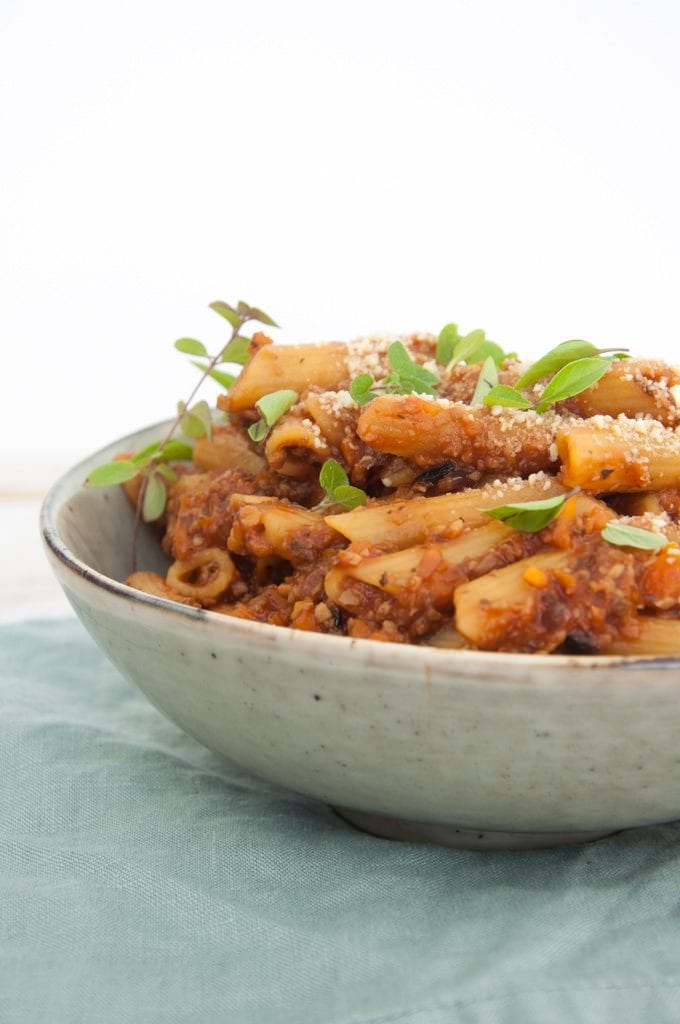 Pesto Pasta Recipes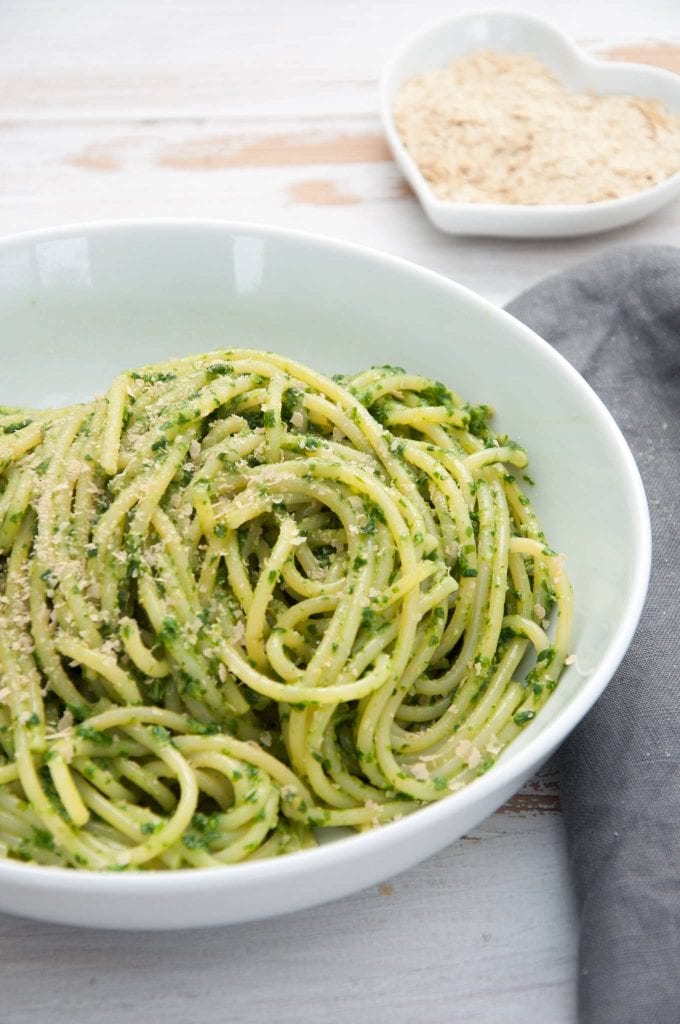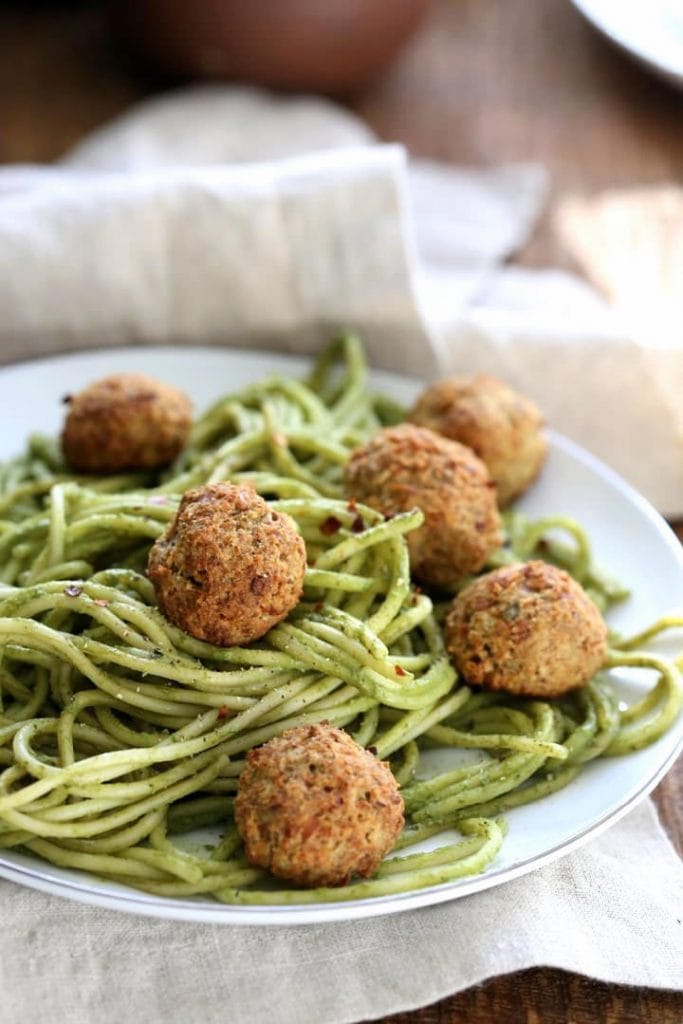 Pesto Spaghetti with Chickpea Walnut Meatballs by Vegan Richa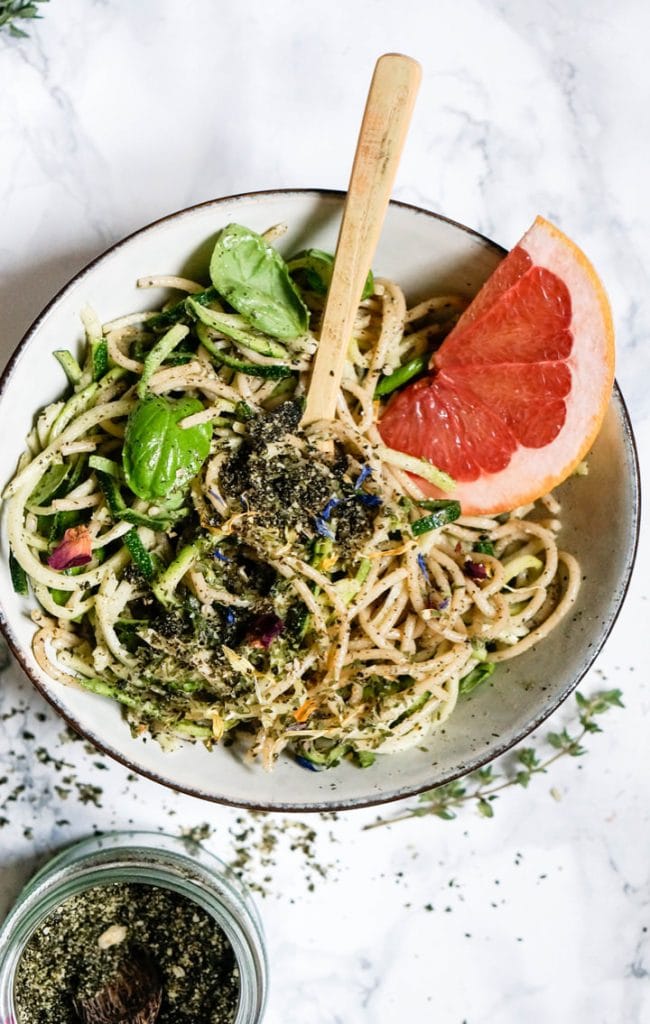 B12 Boosting Seaweed Pesto by When Sweet Becomes Healthy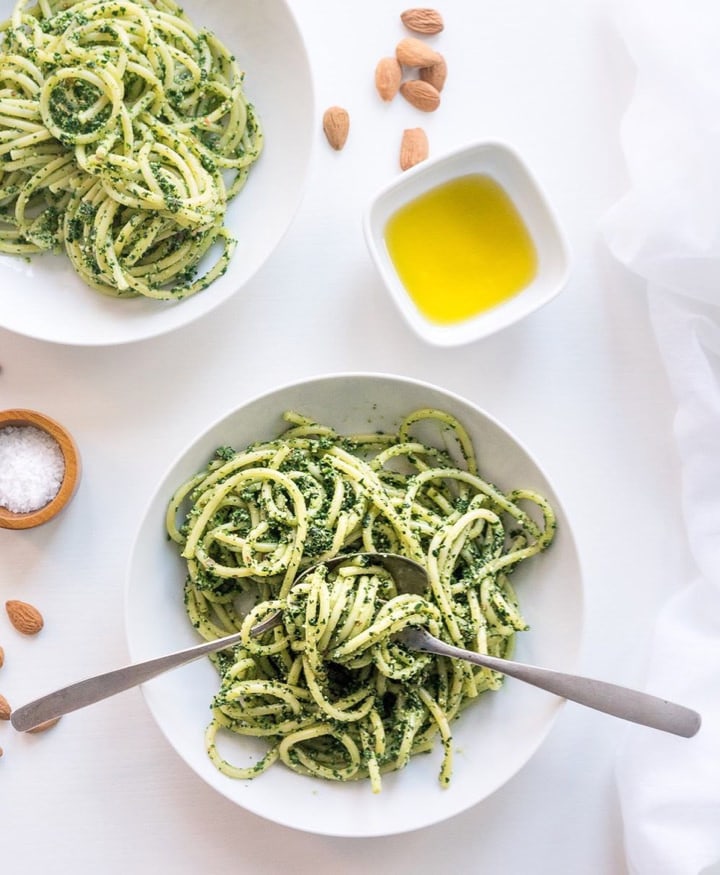 Black Kale Pesto Pasta by Gathering Dreams
Creamy Pasta Recipes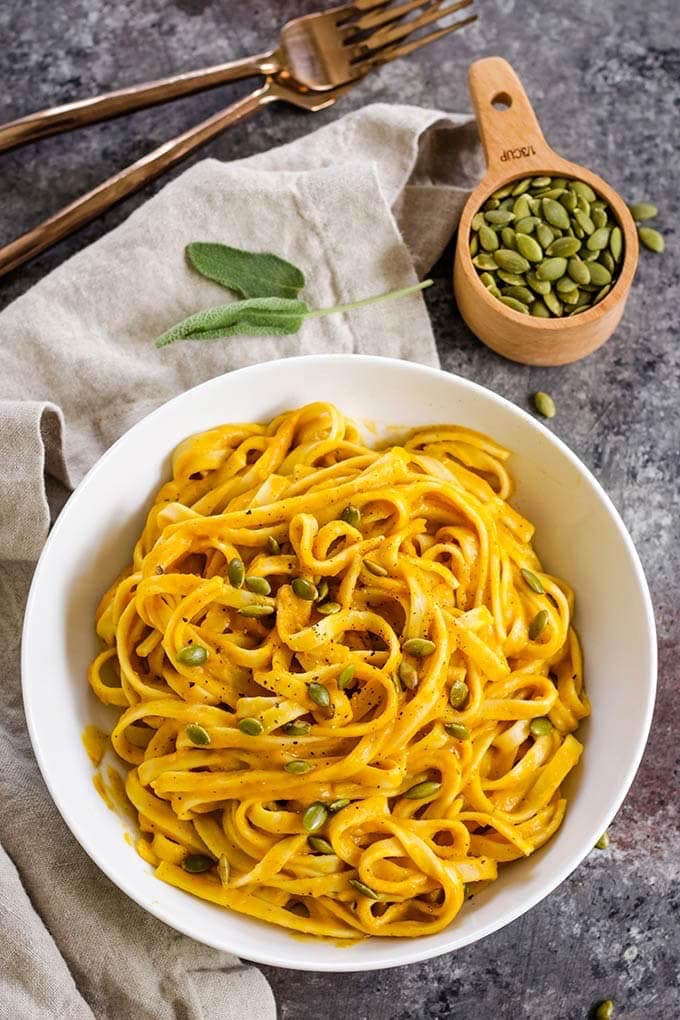 Pumpkin Sage Pasta by Karissa's Vegan Kitchen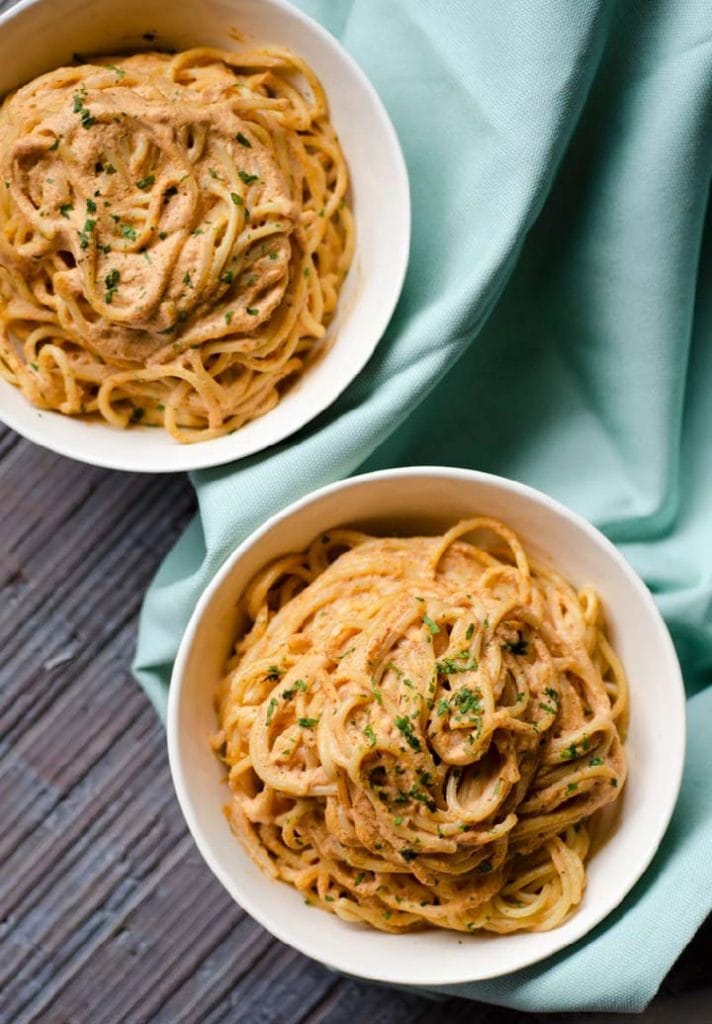 Chipotle Pasta by Dora's Table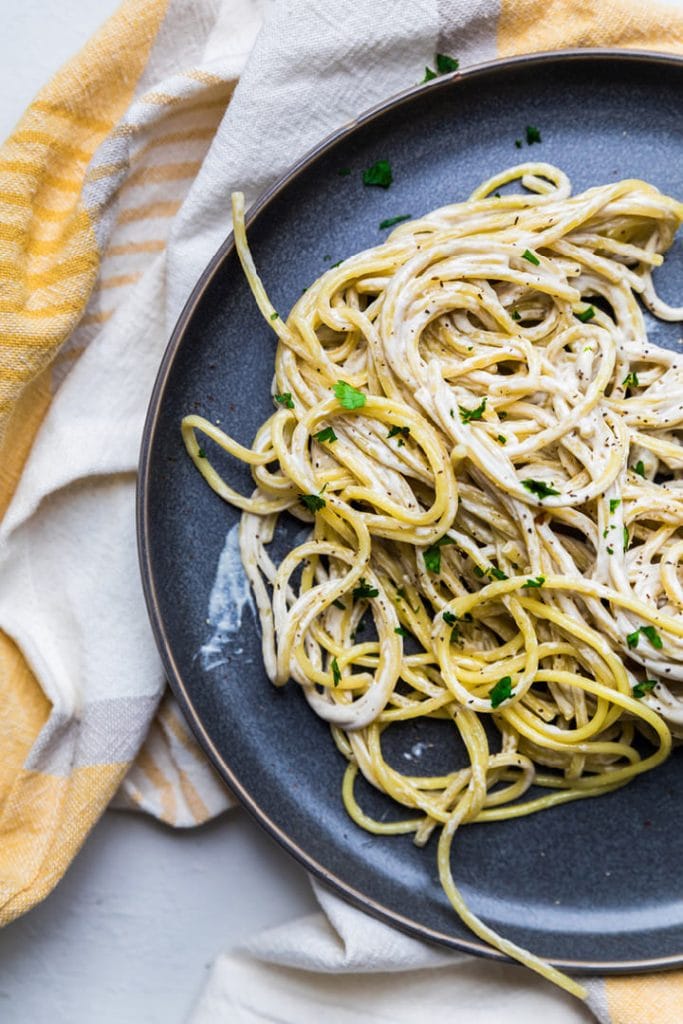 Dairy-Free Alfredo Sauce by Make it Dairy Free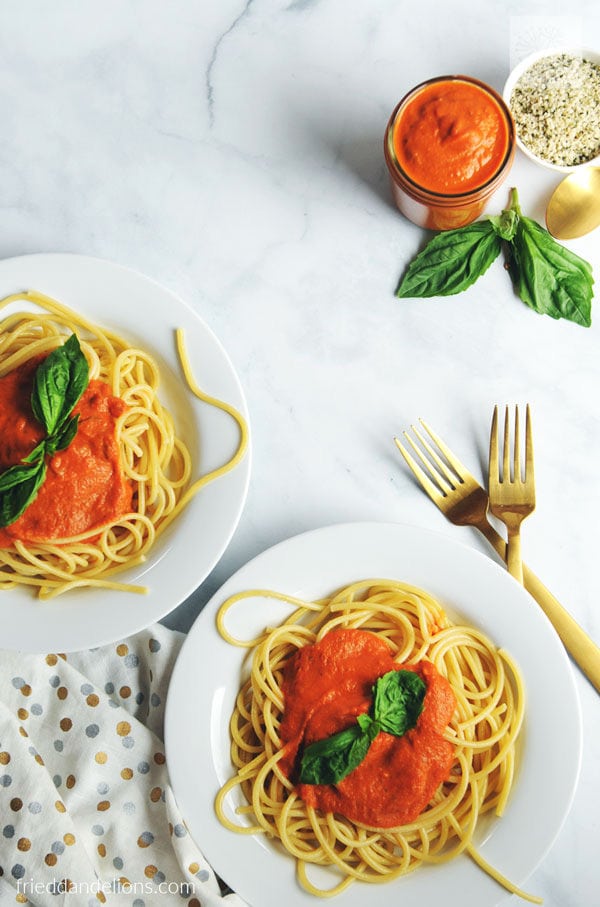 Pasta with Vodka Sauce by Fried Dandelions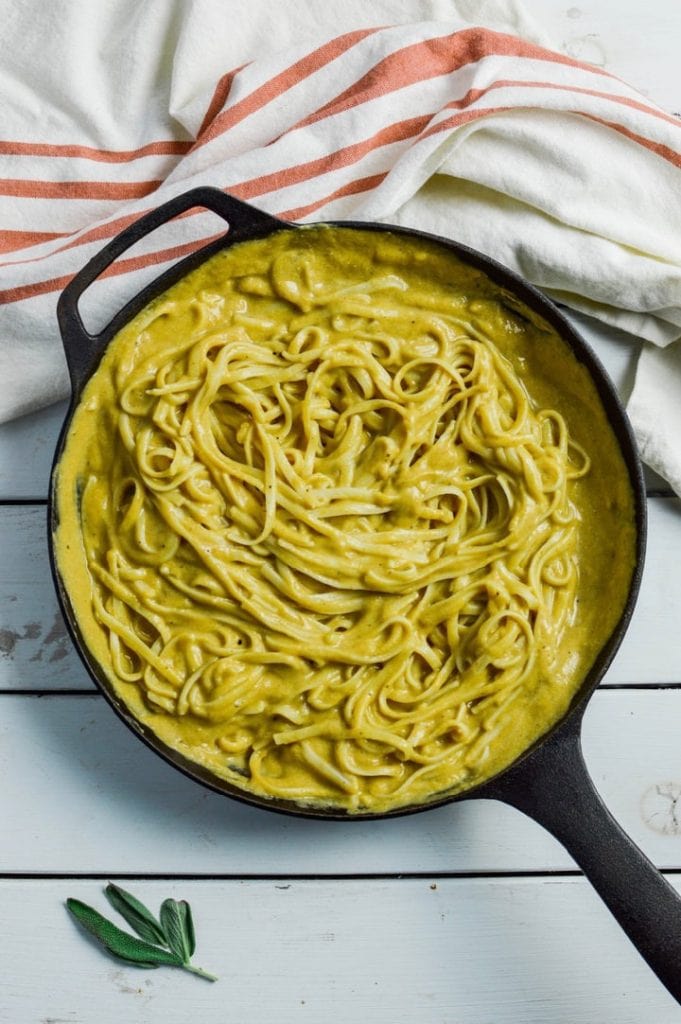 Vegan Pumpkin Alfredo Pasta by Plant Based Scotty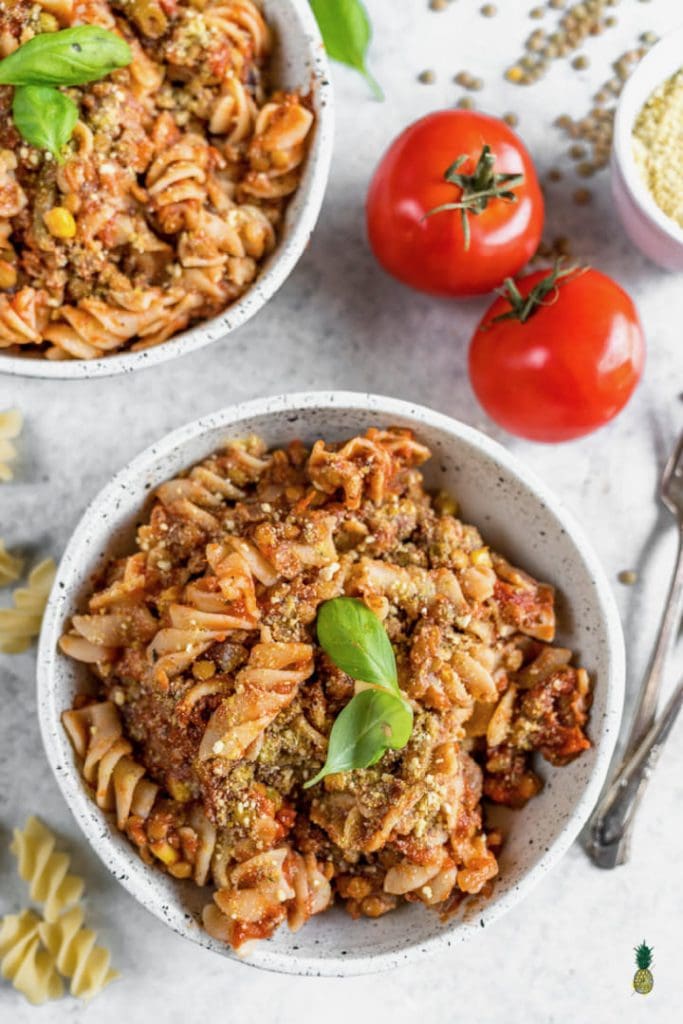 Rice Cooker Pasta with Lentils by Sweet Simple Vegan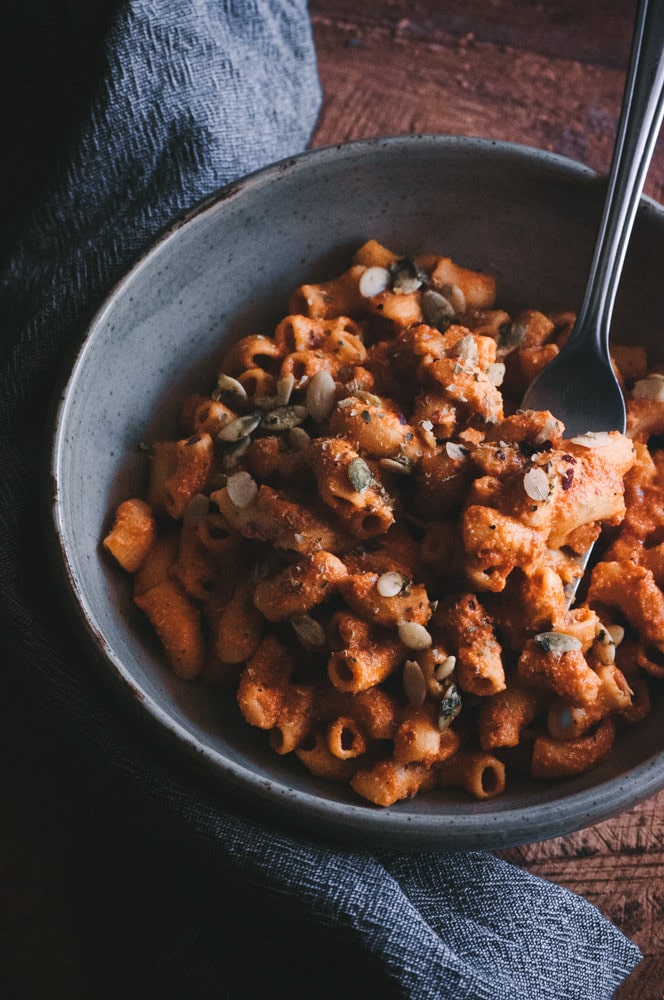 Spicy Roasted Red Pepper & Chipotle Pumpkin Seed Pasta Bowl by Moon and spoon and yum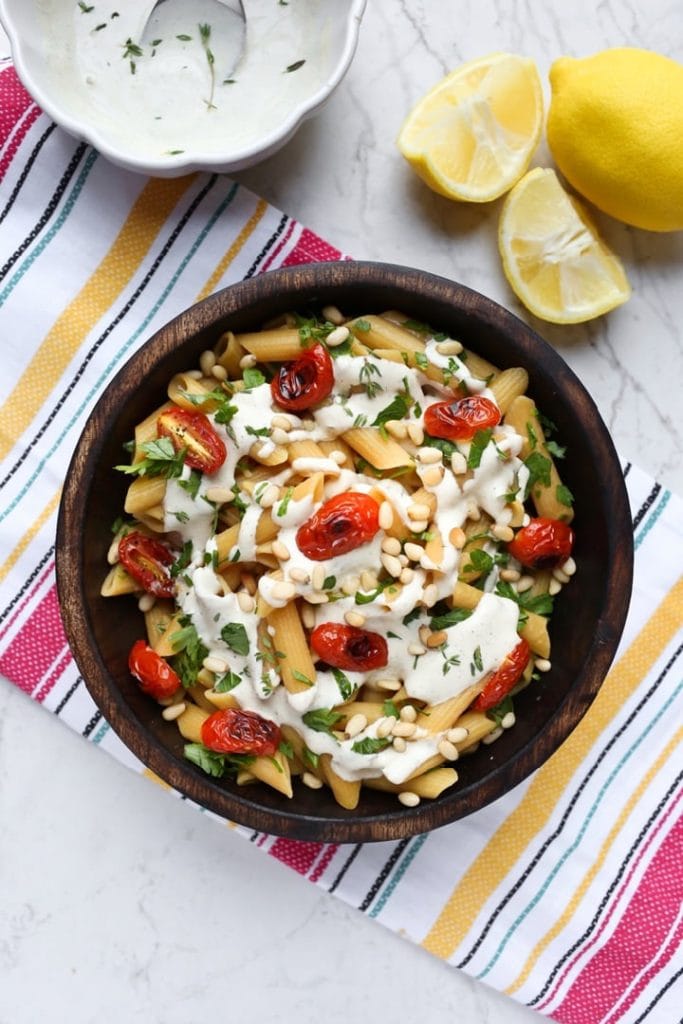 Lemon, Garlic and Thyme Pasta by The Vegan 8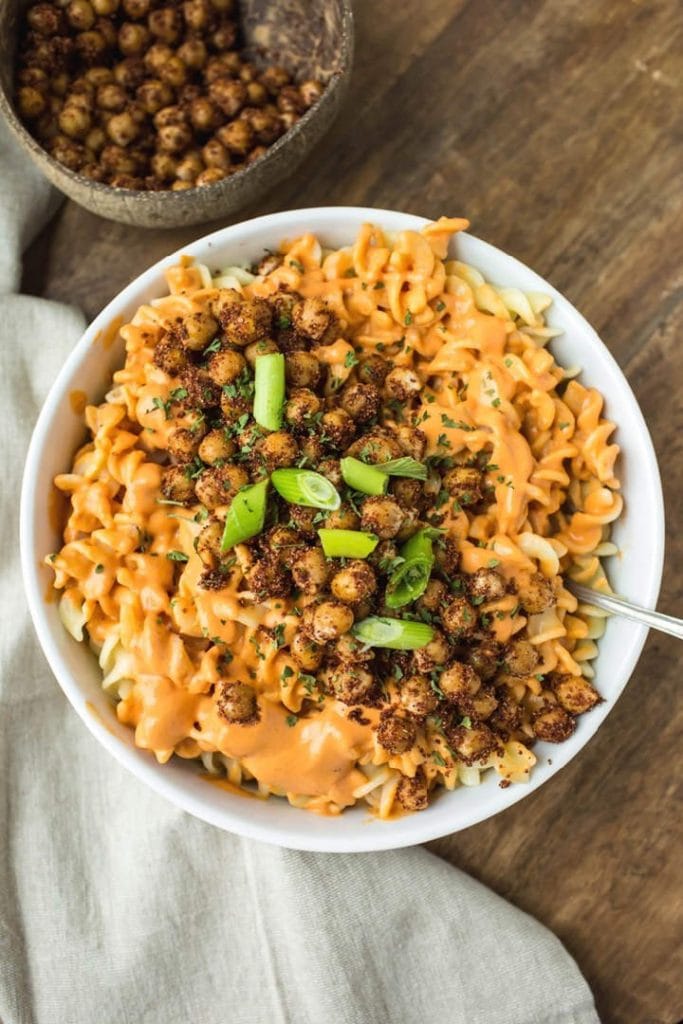 Vegan Pimento Cream Sauce Pasta by The Vegan 8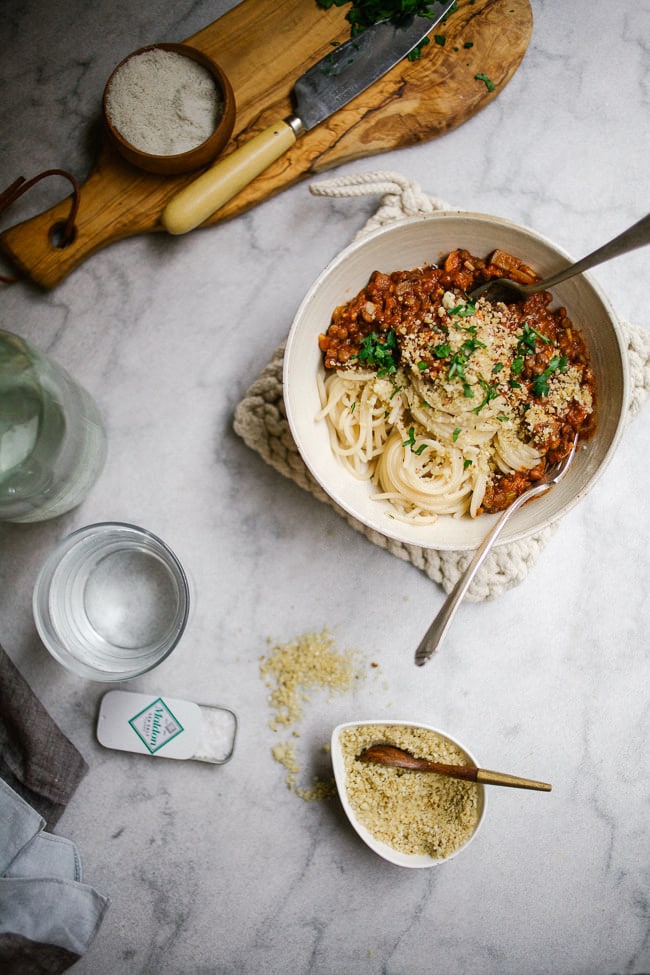 Veggie Spaghetti with Mushrooms & Lentils by Wholehearted Eats
Vegan Summer Pasta Recipes and Pasta Salads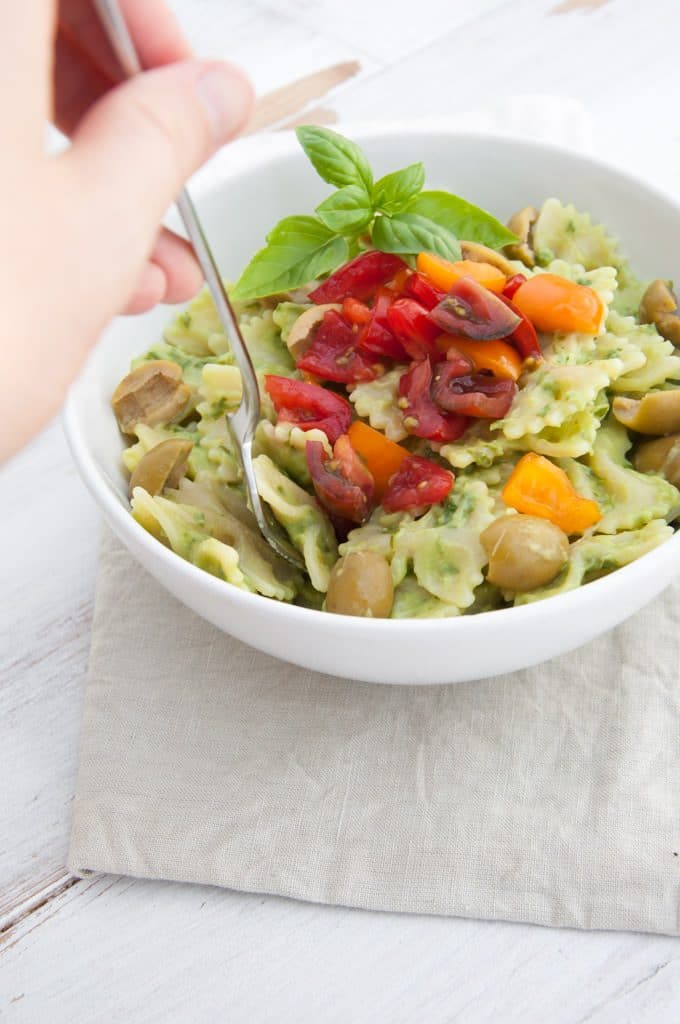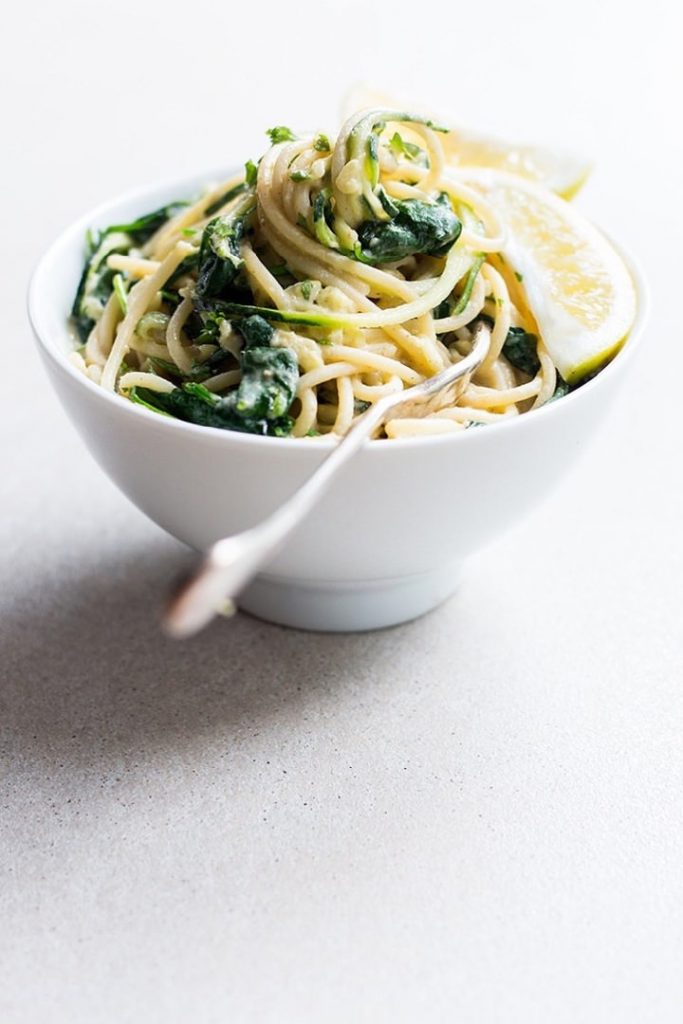 10-Minute Hummus Pasta with Zoodles by Quite Good Food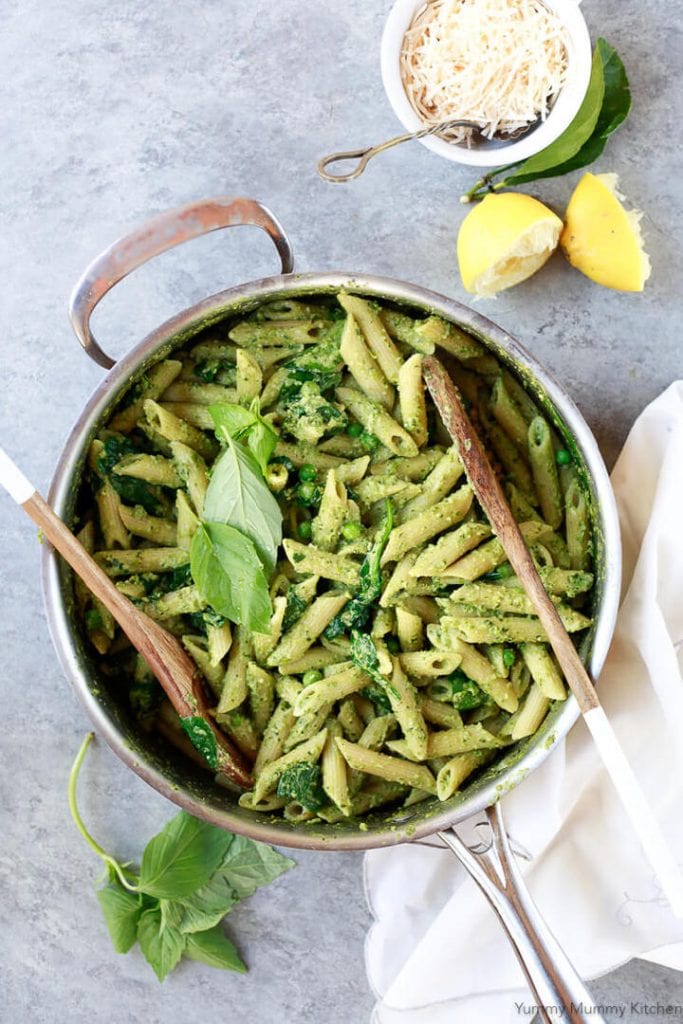 Pea Pesto Penne Pasta by Yummy Mummy Kitchen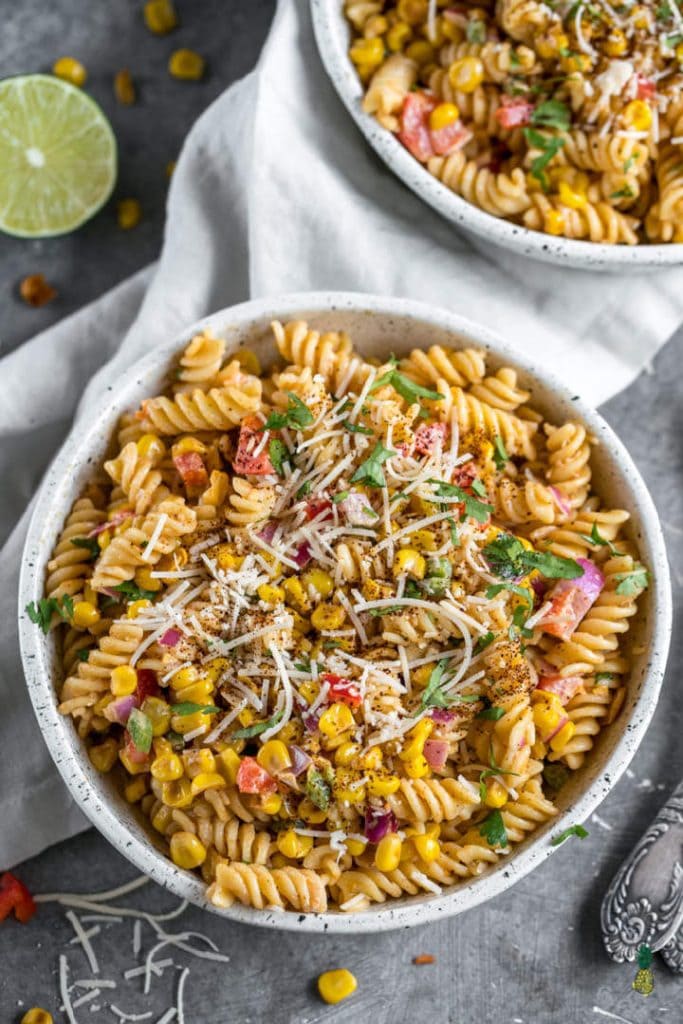 Vegan Street Corn Pasta Salad by Sweet Simple Vegan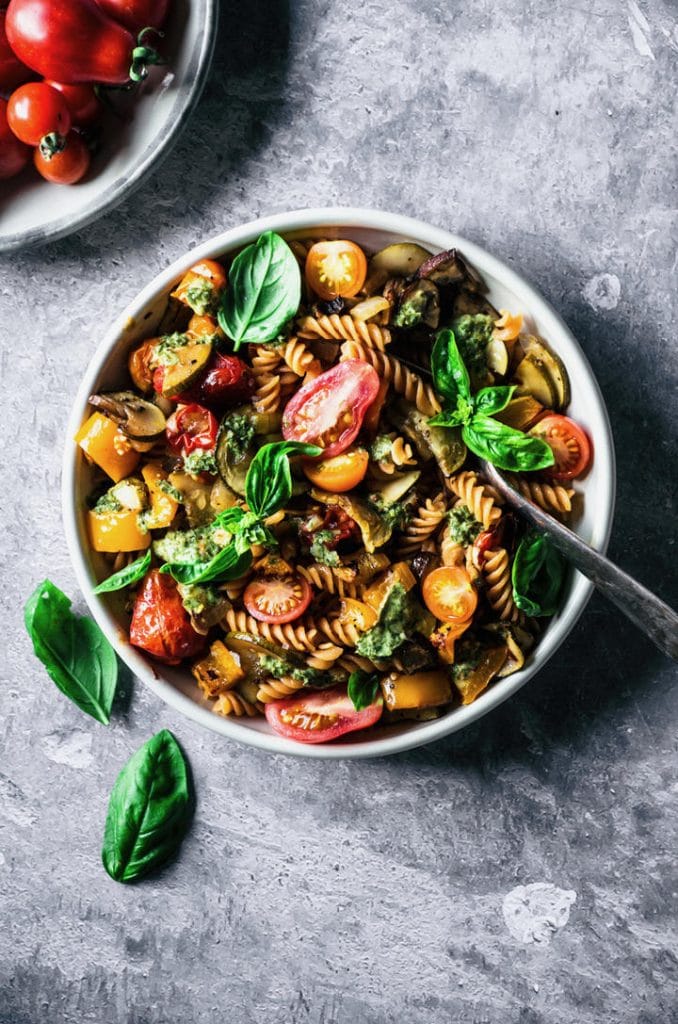 Summer Roasted Vegetable Pasta by Occasionally Eggs
Vegan Ranch Pasta Salad by Well and Full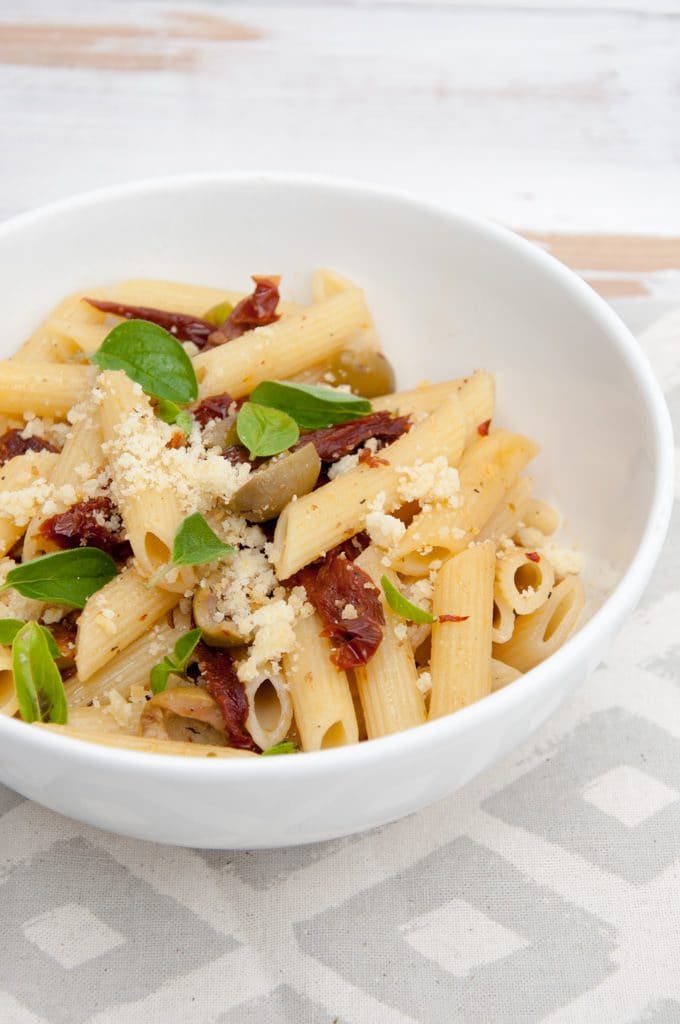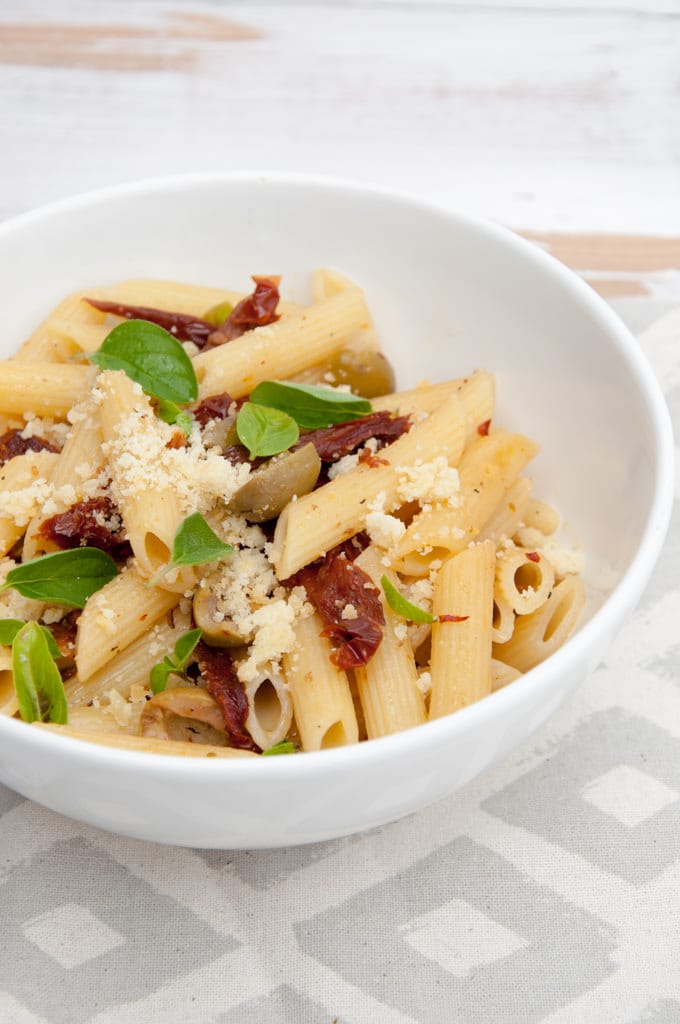 Mediterranean Pasta with Almond Feta
Creamy Vegan Pasta Bakes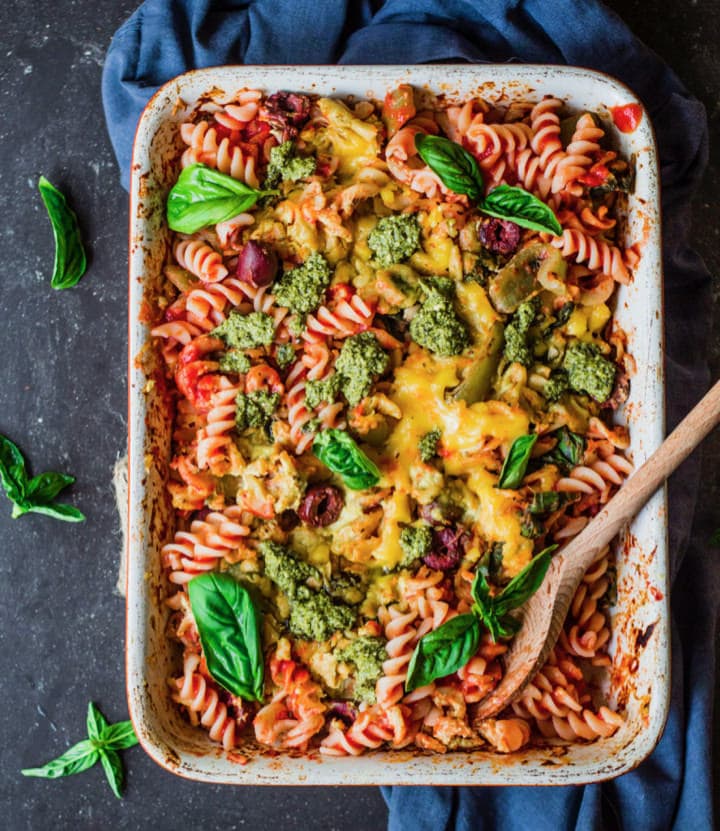 Vegan Pizza Pasta Bake by Rainbow Nourishments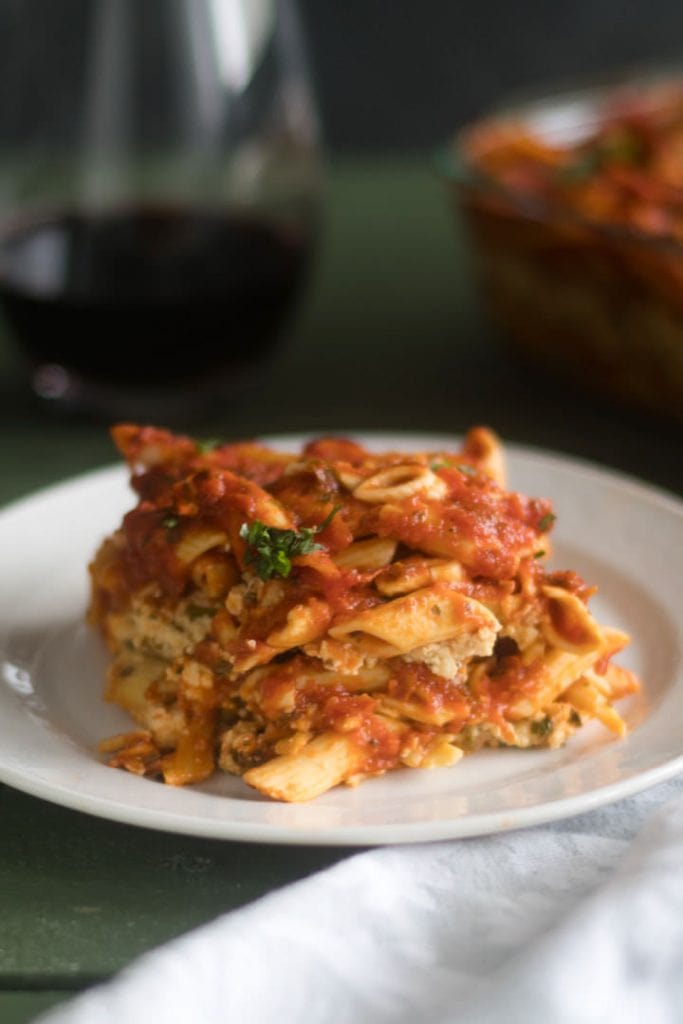 Baked Pasta with Tofu Ricotta by Thyme & Love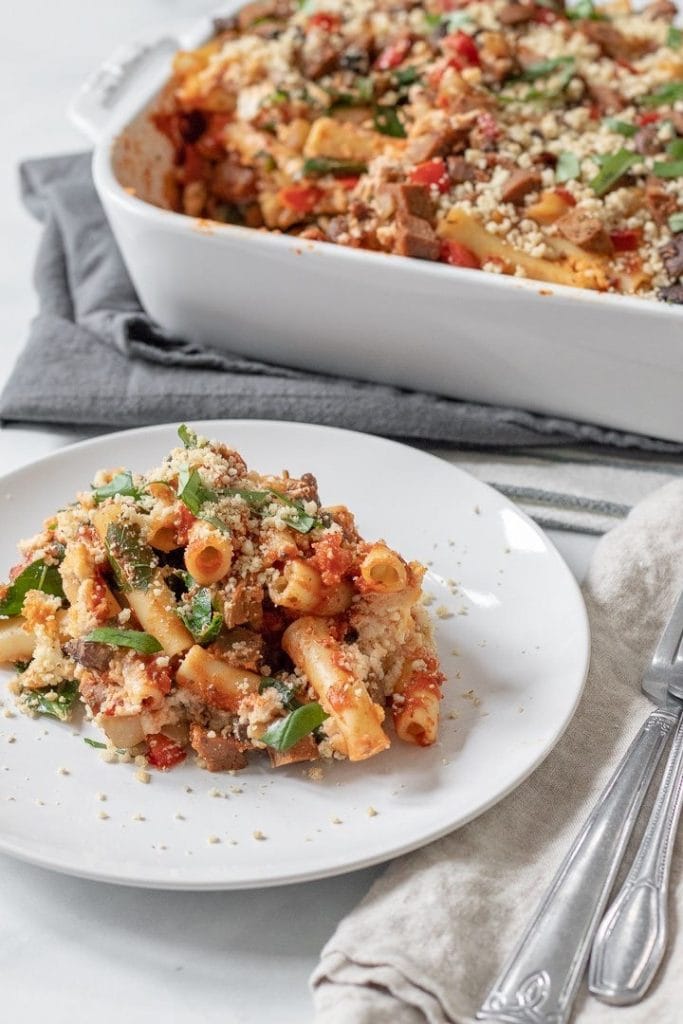 Baked Ziti with Vegetables by My Quiet Kitchen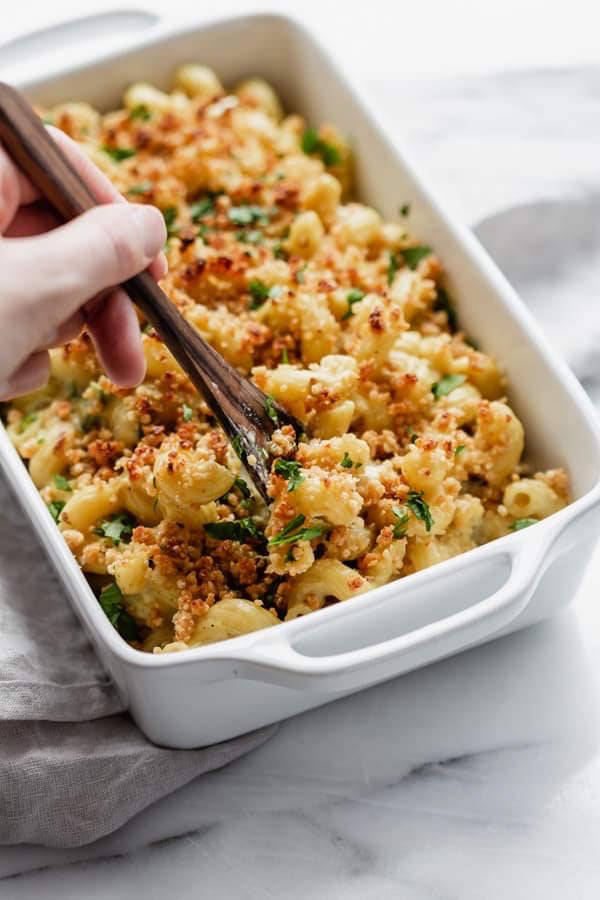 Vegan Jalapeno Popper Mac and Cheese by Choosing Chia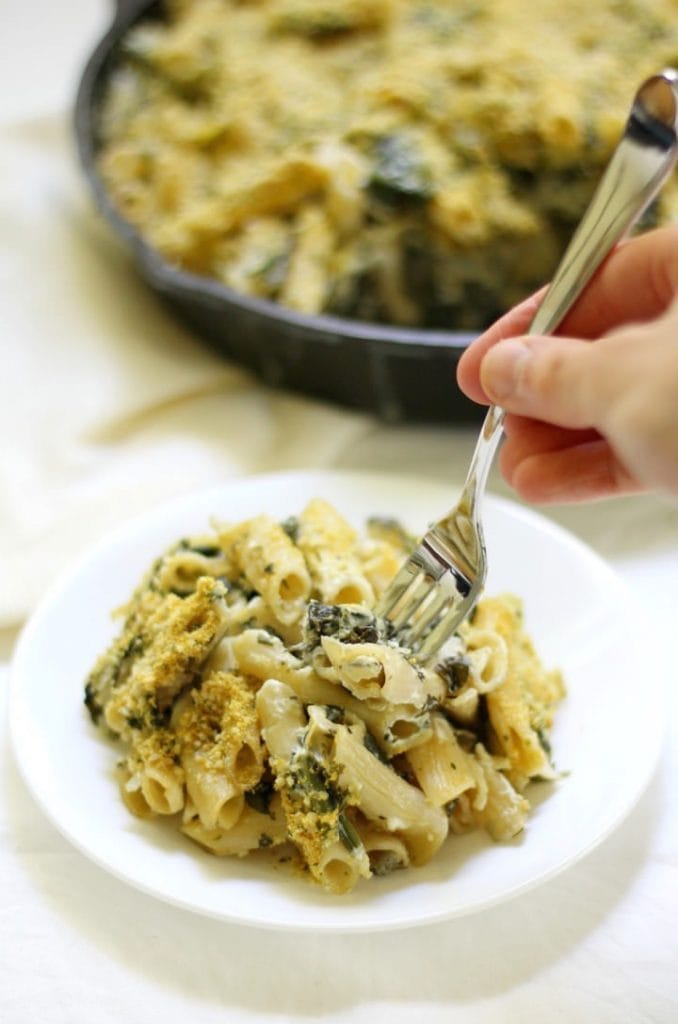 Spinach Artichoke Pasta Bake by Strength & Sunshine
Vegan Lasagna Recipes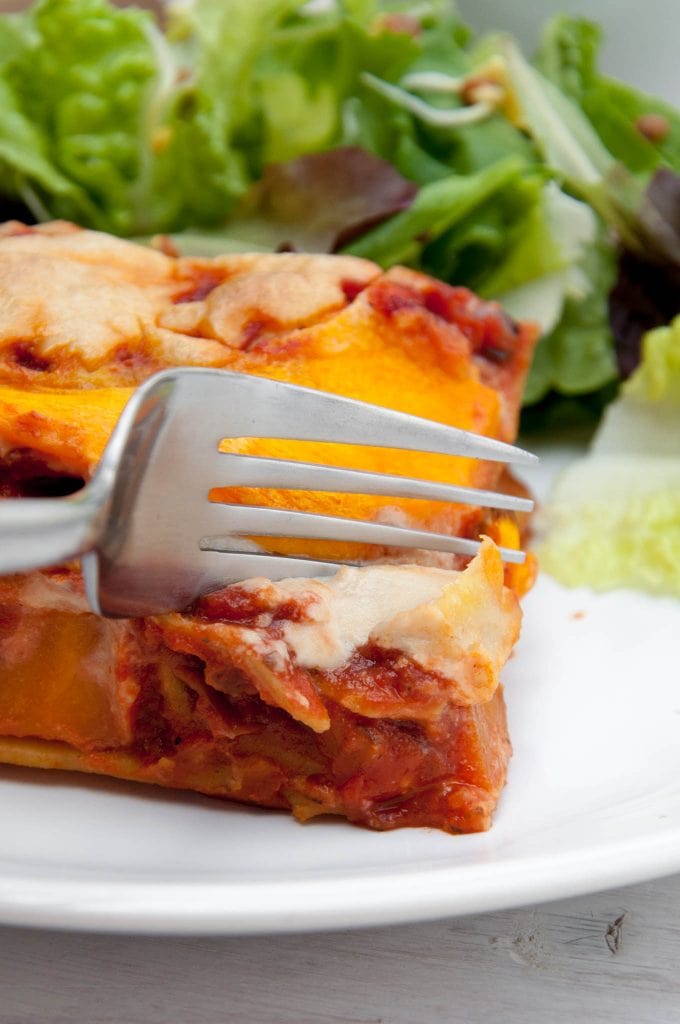 Vegan & Gluten-Free Pumpkin Lasagne with Cashew Cheese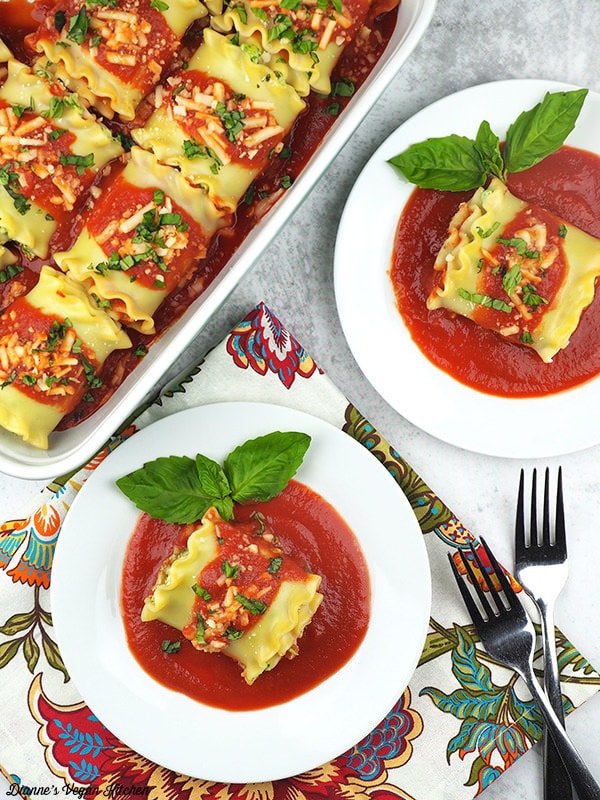 Vegan Lasagna Roll Ups by Dianne's Vegan Kitchen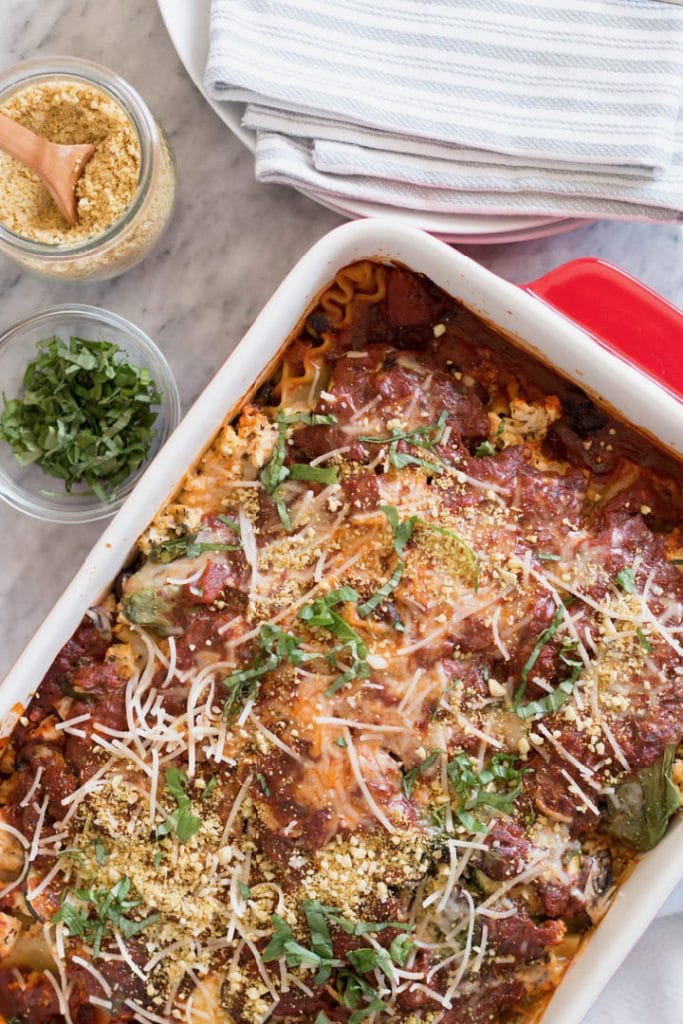 Vegan Lasagna with Herbed Tofu Ricotta by Nutritious Vida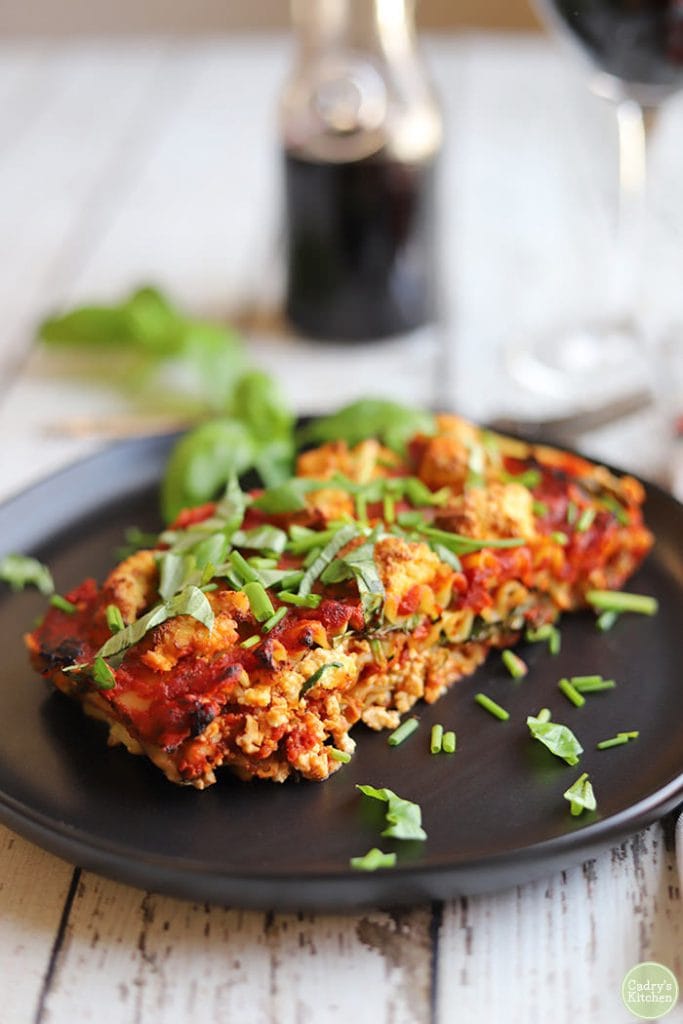 Vegan Lasagna for one in the air fryer by Cadry's Kitchen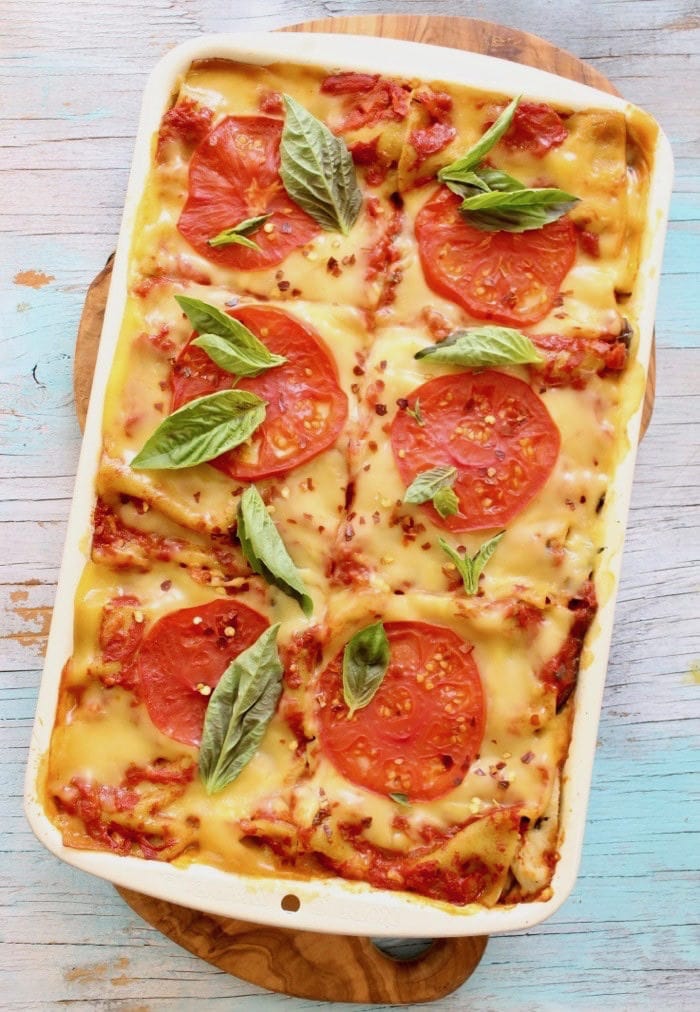 Vegan Ricotta Spinach Lasagna by Veggie Society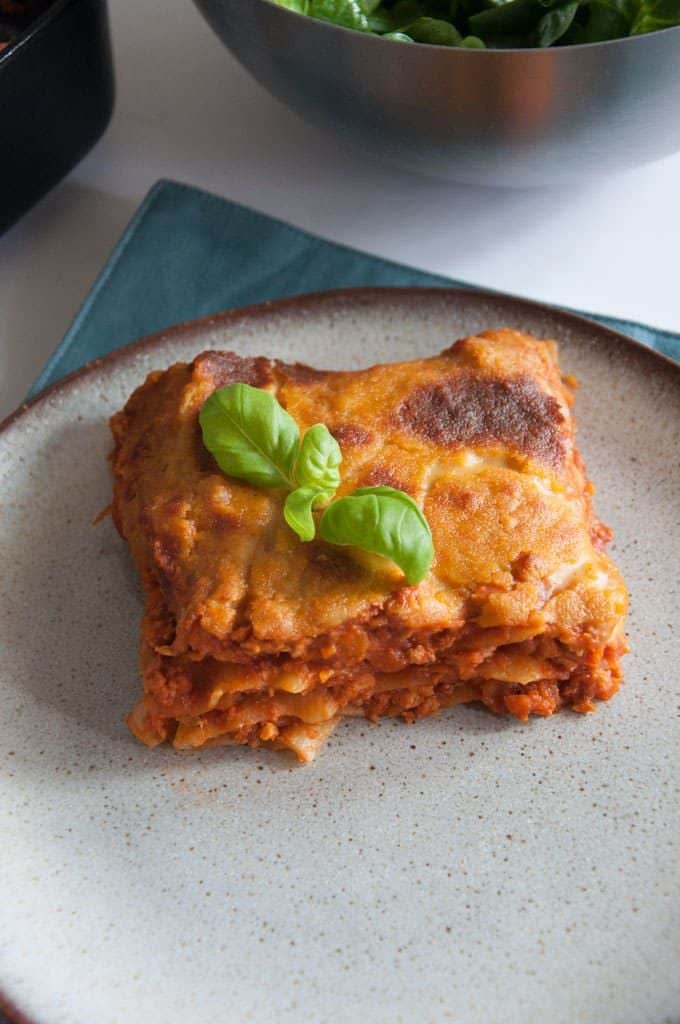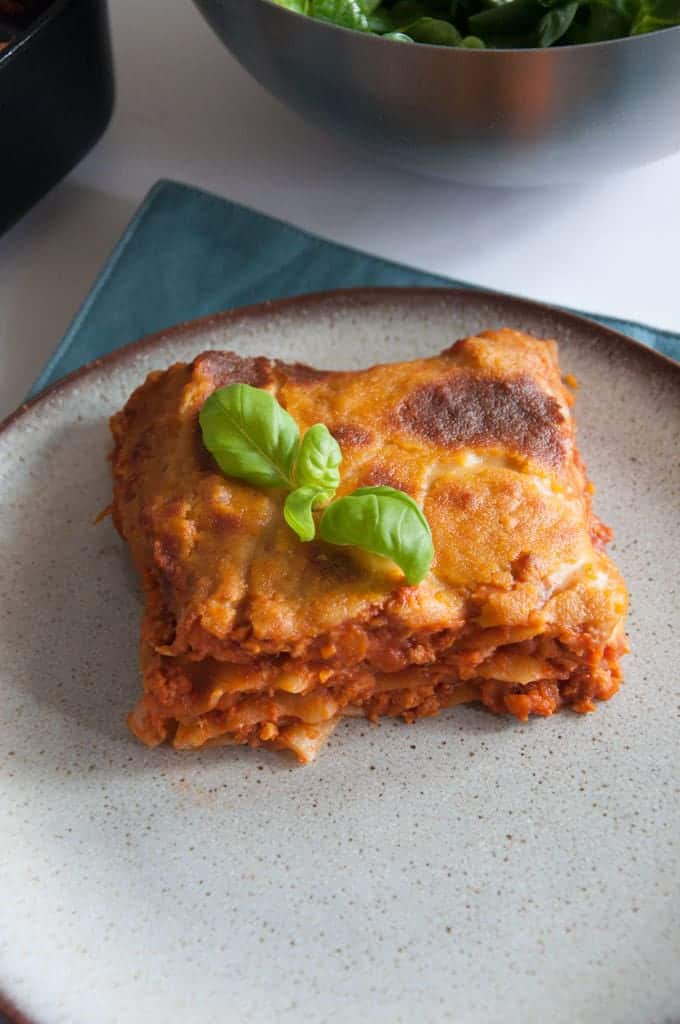 'Meaty' Lasagna with Nooch Cheese
Don't forget to bookmark or pin this page, so you'll always have the most amazing vegan pasta recipes at hand! And please let me know your favorites in the comments below! :)
Affiliate Disclosure: This post may contain affiliate links, which means I may earn referral fees if you make a purchase through my link. While clicking these links won't cost you any extra money, they will help me keep this site up and running!