In this round-up, you will find my favorite vegan blueberry recipes – from pancakes to ice cream, blueberry gin fizz to smoothies. You can add blueberries to anything!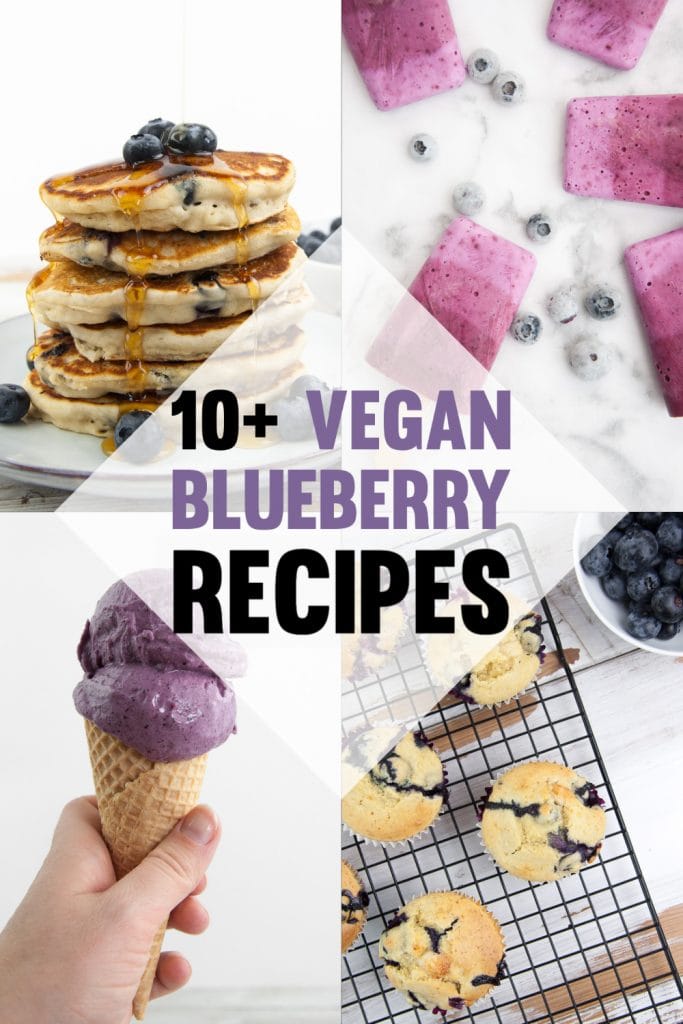 I know I will probably make a lot of enemies now when I say that blueberries are my favorite berries (and not strawberries, which are everybody's darling). But that's how it is.
I always, always have a bag of frozen blueberries for smoothies, to make nice cream or blueberry sauces as a topping for panna cotta. And as soon as blueberries are in season, I have fresh blueberries at home as well.
You can add blueberries to your breakfast (pancakes, overnight oats), to desserts (muffins, ice cream, cheesecake), or add them to drinks (smoothies, gin fizz).
I've grouped the recipes into the following categories:
Blueberries for Breakfast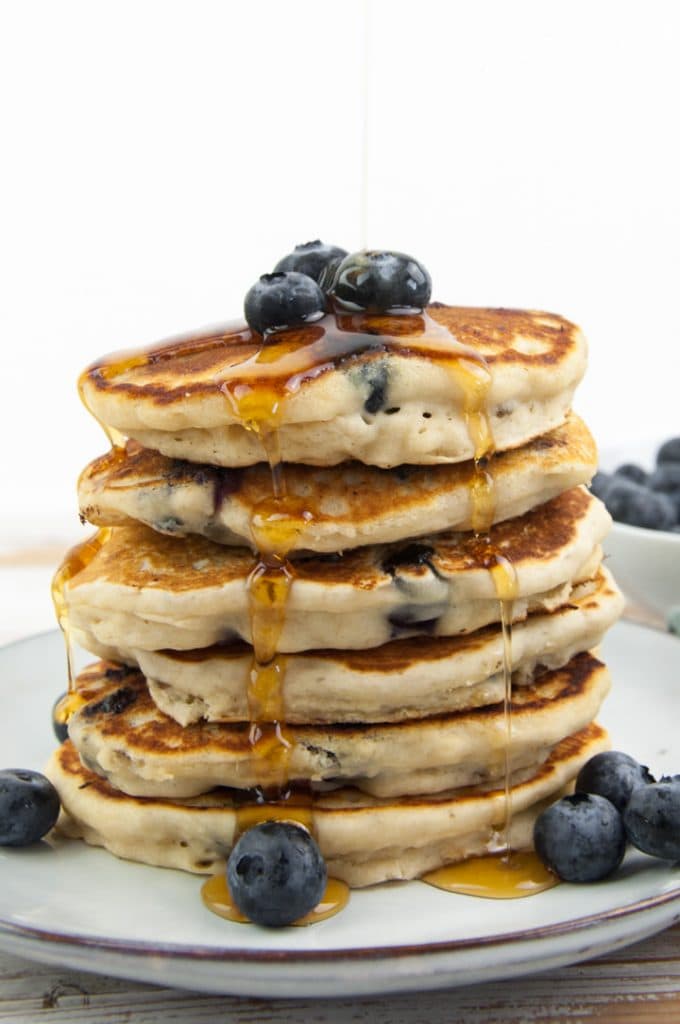 I don't think there is anything better than a stack of fluffy vegan blueberry pancakes for breakfast on weekends! They are super quick & easy to make – done in 30 minutes!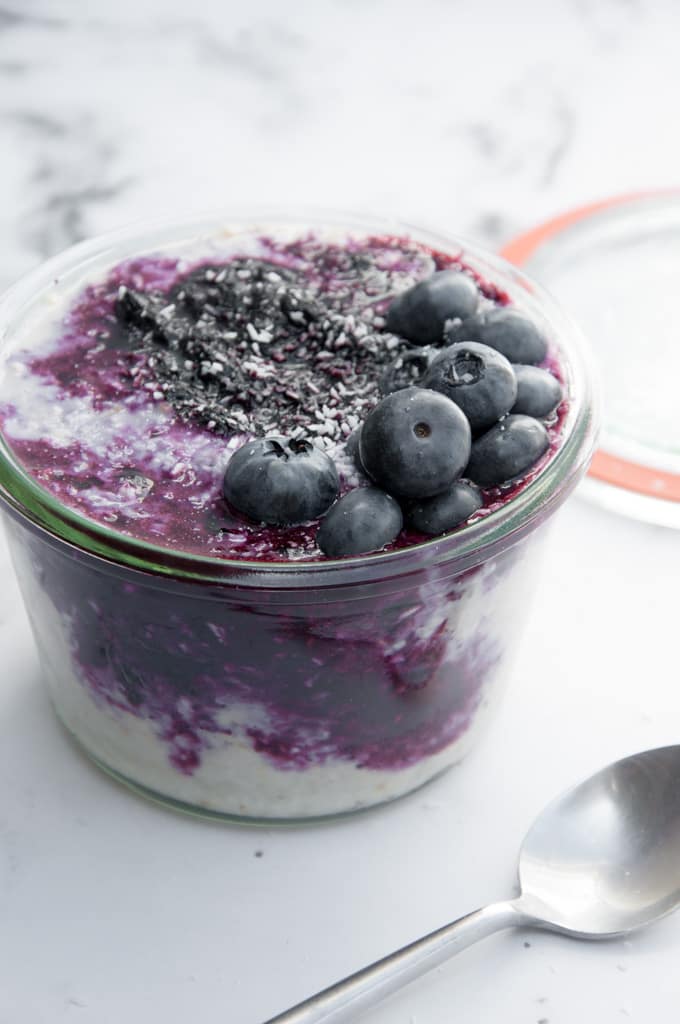 I've been making it a habit to have overnight oats every morning on weekdays. To mix it up, I'm topping them with different fruits, nut butters etc. This is a version with a warm blueberry sauce on top!
Blueberries in Desserts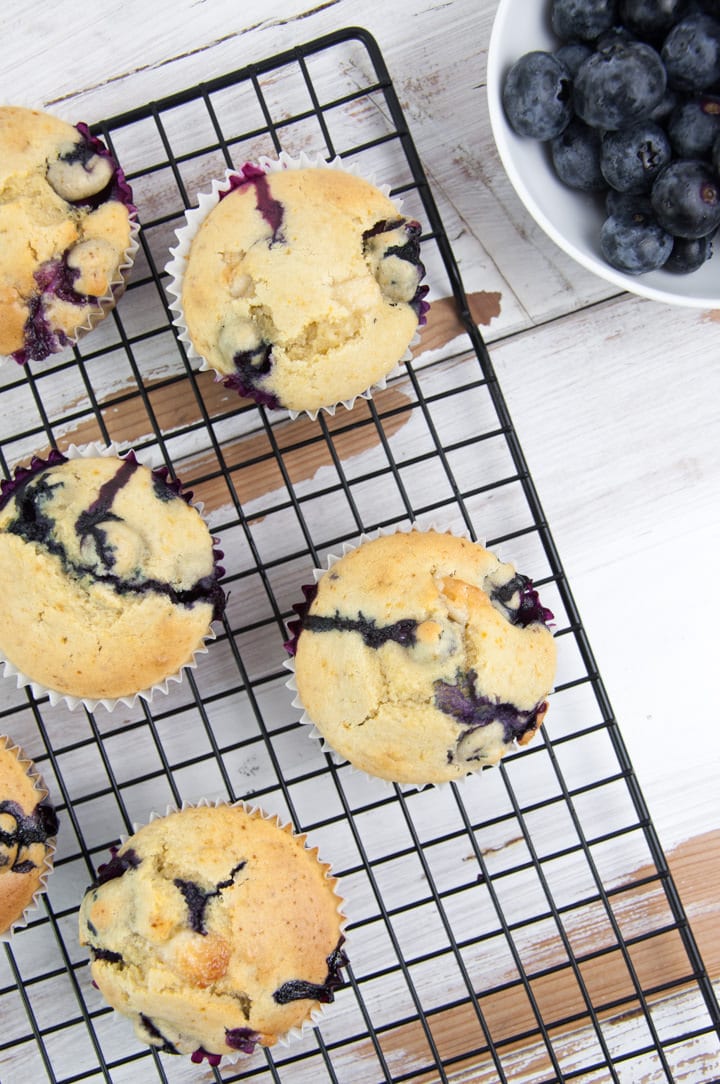 These Vegan Blueberry Marzipan Muffins are fluffy, soft and flavorful! The small bits of marzipan make every bite exciting and delicious.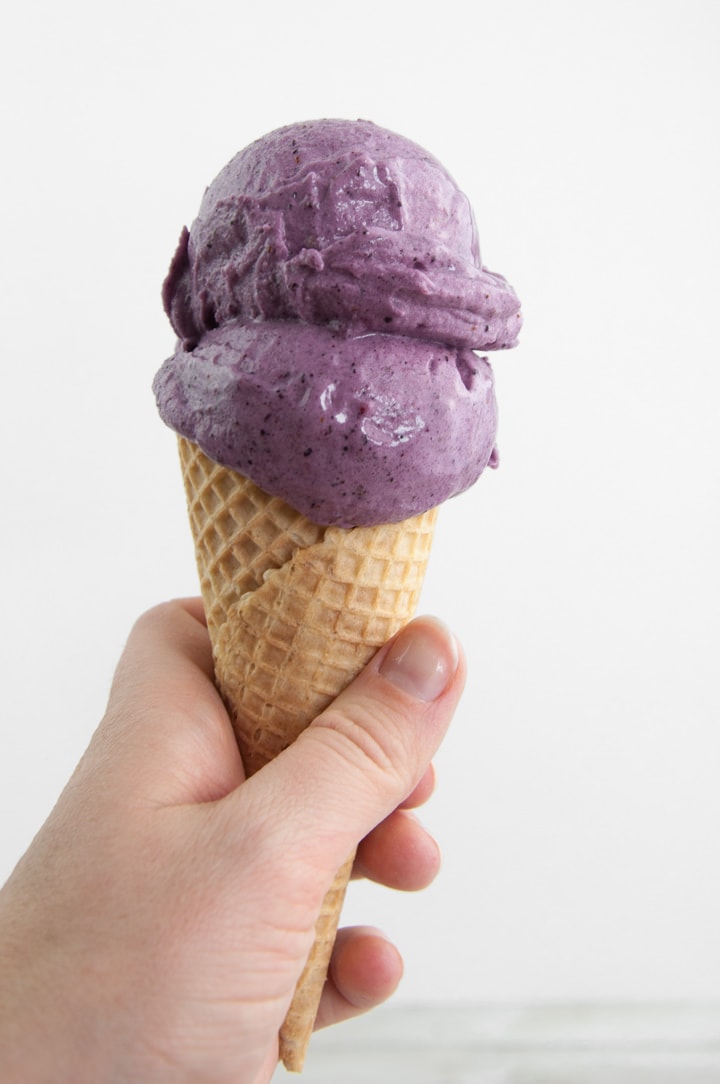 You'll only need 2 ingredients for this vegan Blueberry Ice Cream. No churning and no ice cream machine needed. Say hello to your favorite new summer treat!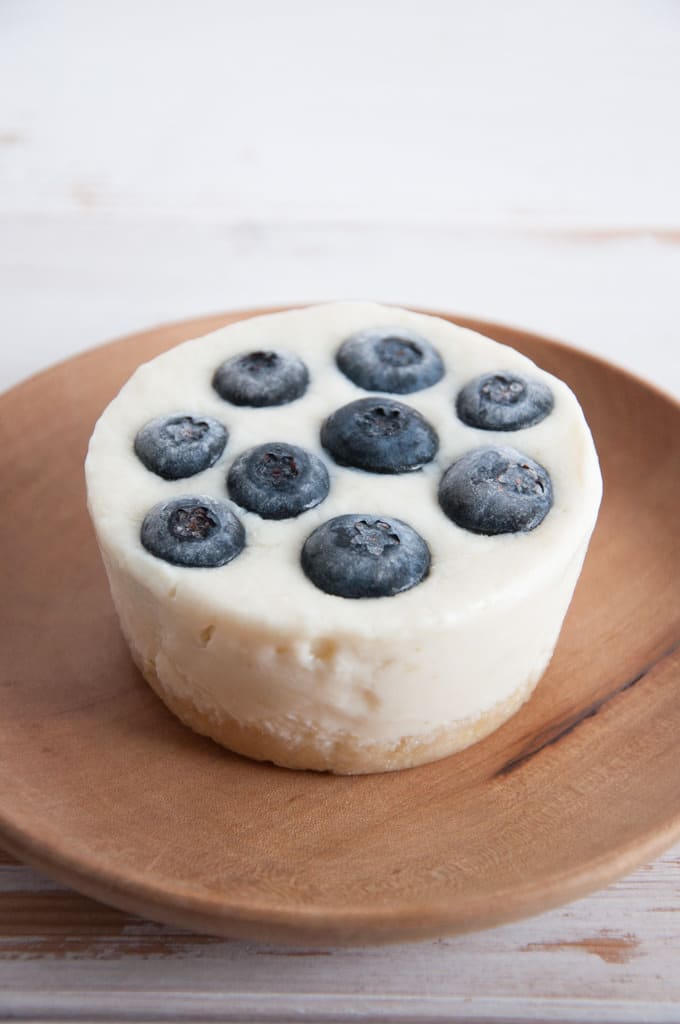 Recipe for vegan, no-bake Lime Blueberry Cheesecake – without cashews but with silken tofu. They are the perfect treat for the summer! Plus, I've included nut-free options.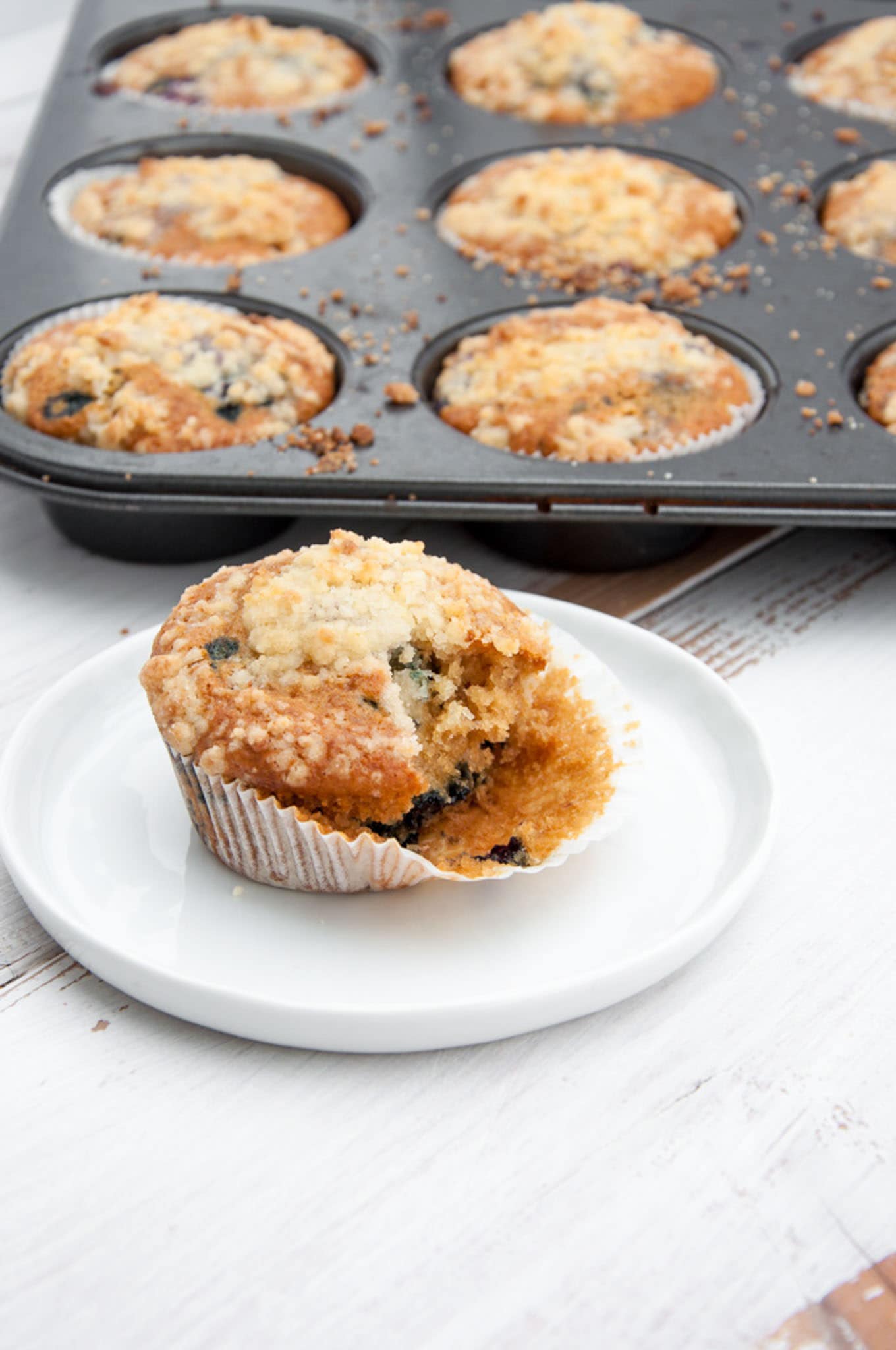 Recipe for vegan Blueberry Lemon Streusel Muffins. The tangy lemon streusel and the sweet blueberry muffins are a match made in heaven.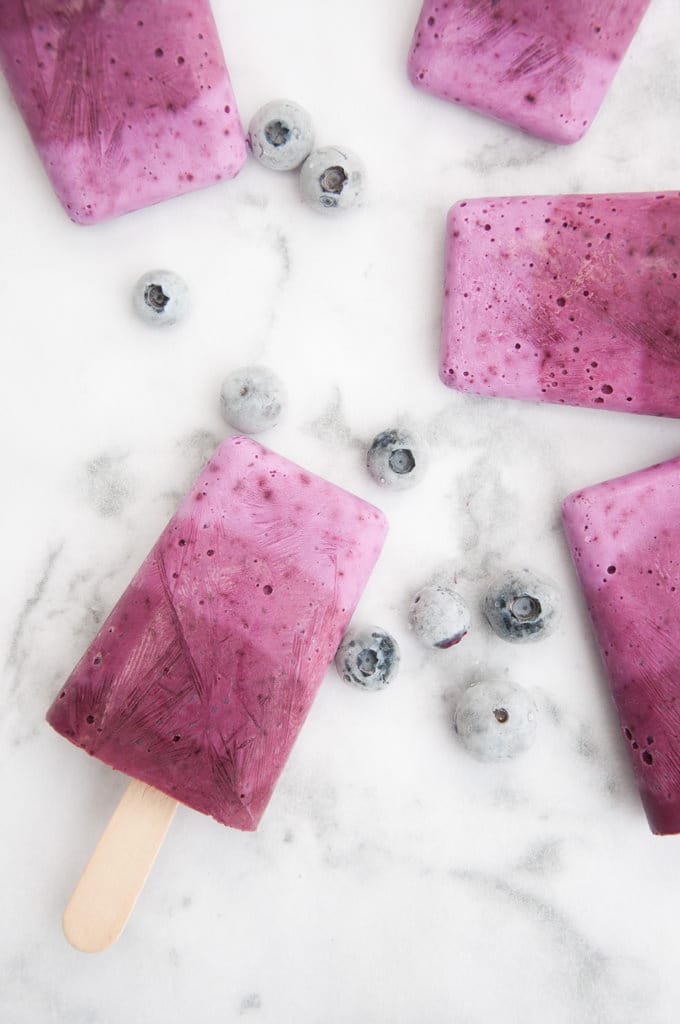 You'll only need 2 ingredients for these Vegan Blueberry Ombre Popsicles! They are the perfect summer treat and look so pretty!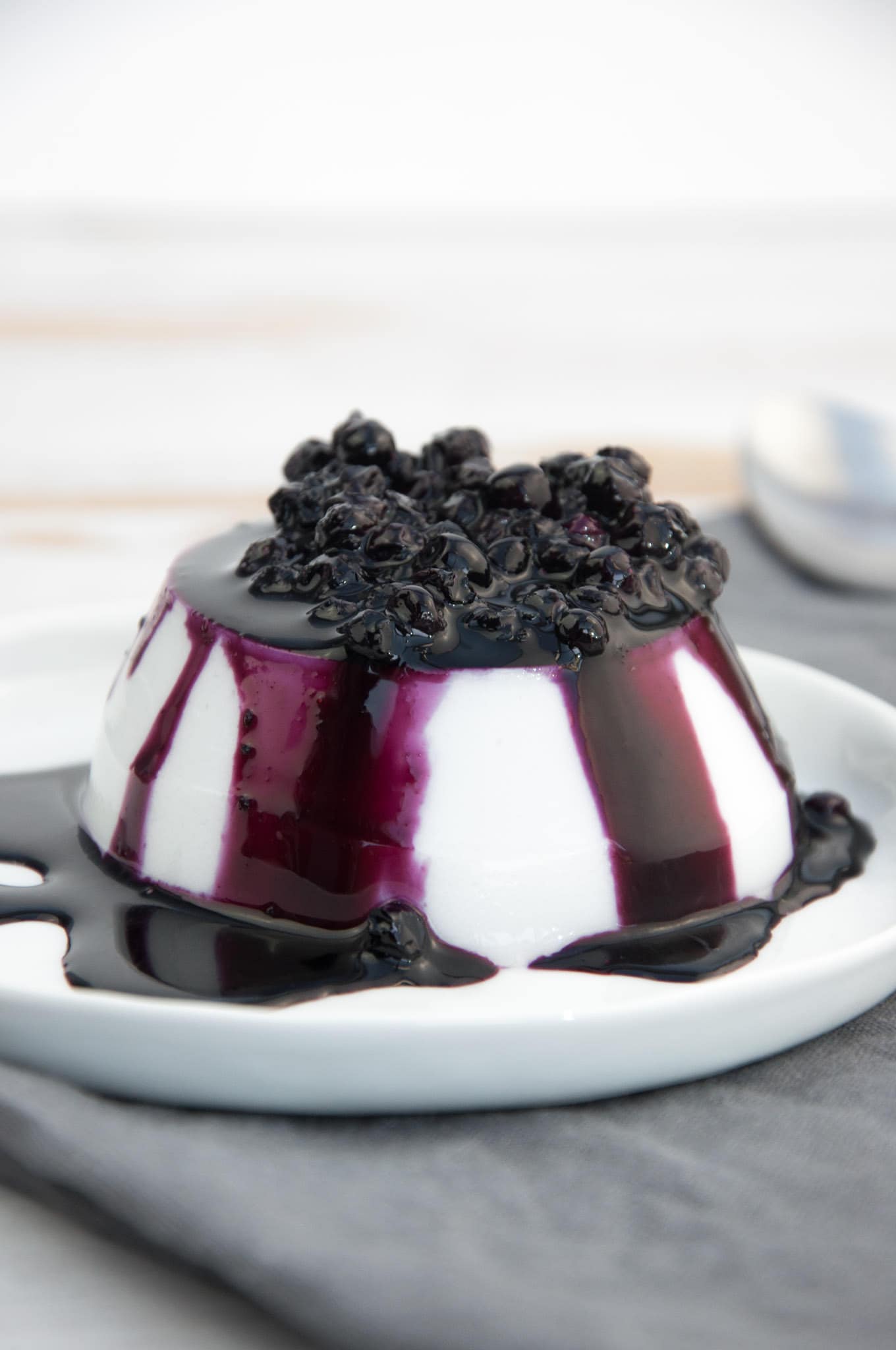 Recipe for a vegan Coconut Panna Cotta made out of coconut milk! Topped with a wonderful Blueberry Topping. So rich and creamy! You'll only need 5 ingredients!
Blueberries in Drinks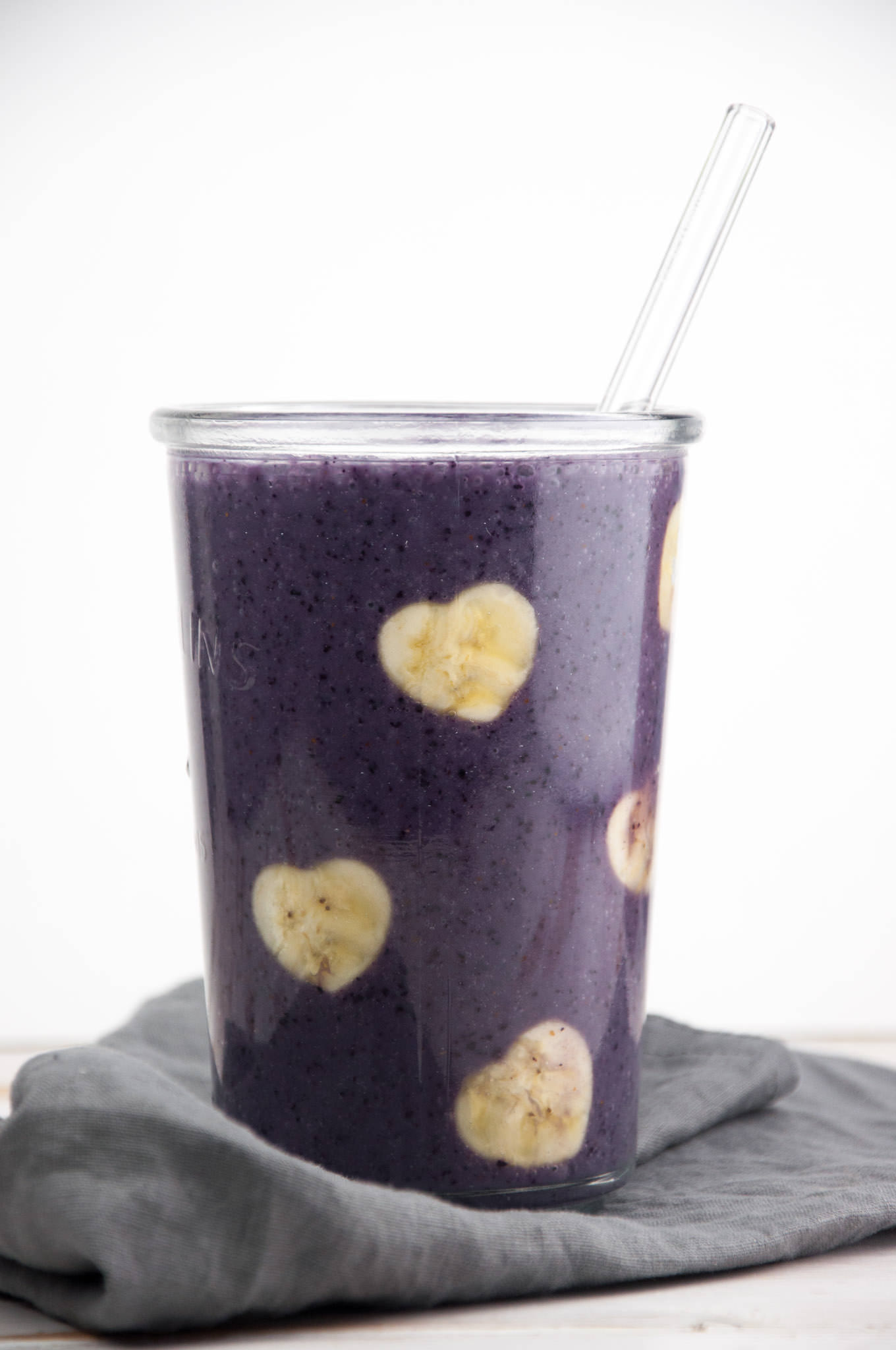 If you're feeling down, this Healthy Blueberry Smoothie is the perfect pick-me-up-drink for you! It's naturally dairy-free, gluten-free, plant-based, and sweetened only with fruits.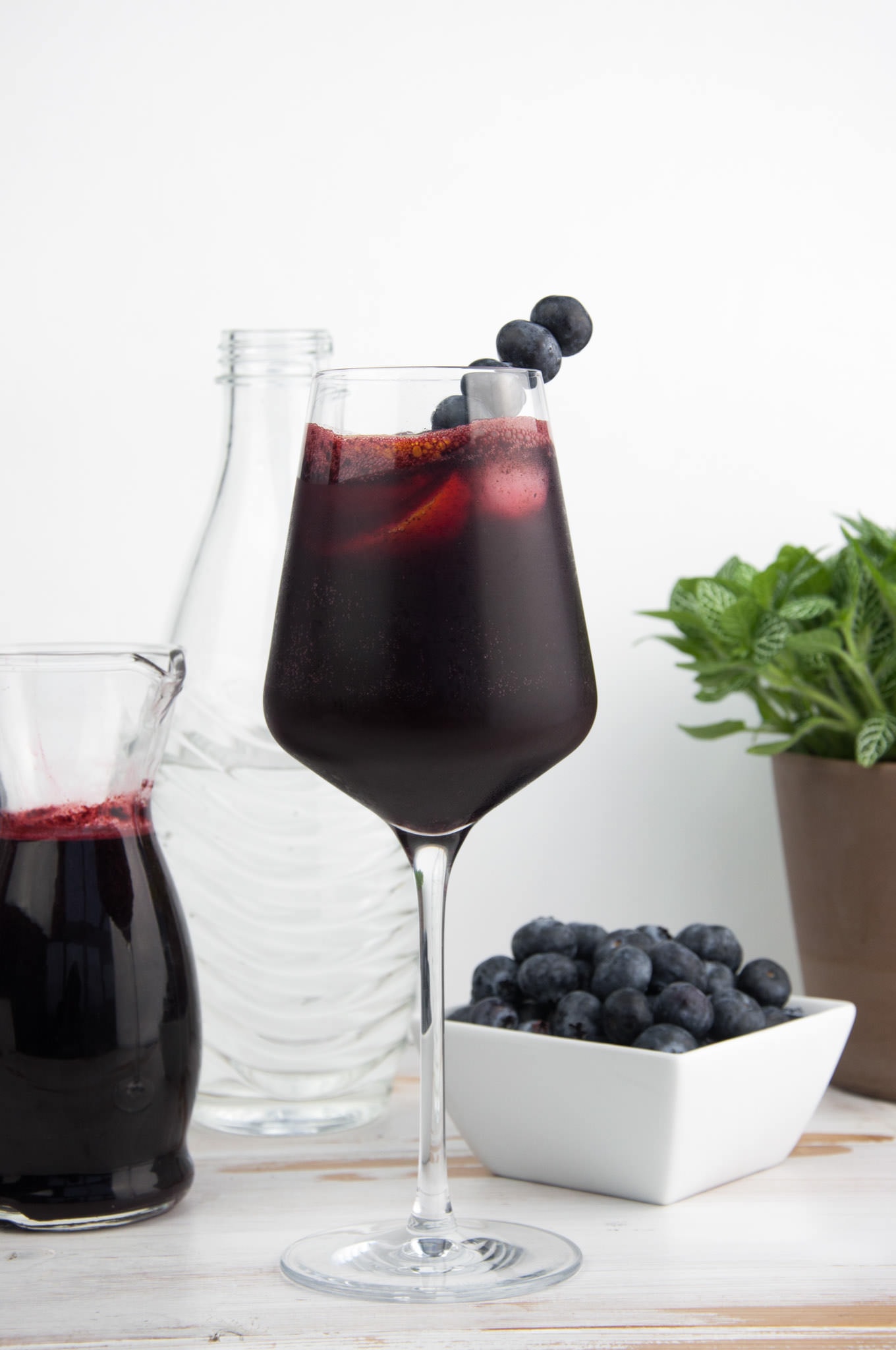 This Blueberry Gin Fizz with homemade blueberry syrup is the perfect fancy cocktail for dinner parties. You can even make different syrups for everyone to try.
Bookmark or pin this page, so you'll always have the most amazing vegan blueberry recipes at hand! Let me know in the comments, what's your favorite way to eat blueberries?
Affiliate Disclosure: This post may contain affiliate links, which means I may earn referral fees if you make a purchase through my link. While clicking these links won't cost you any extra money, they will help me keep this site up and running!