Jackfruit is the new tofu, or is it the new seitan? Whatever it is, it's one of the hottest trends in the food world right now. You probably have heard of Pulled Jackfruit (as a substitute for pulled pork) already, but did you know that there is so much more you can do with jackfruit?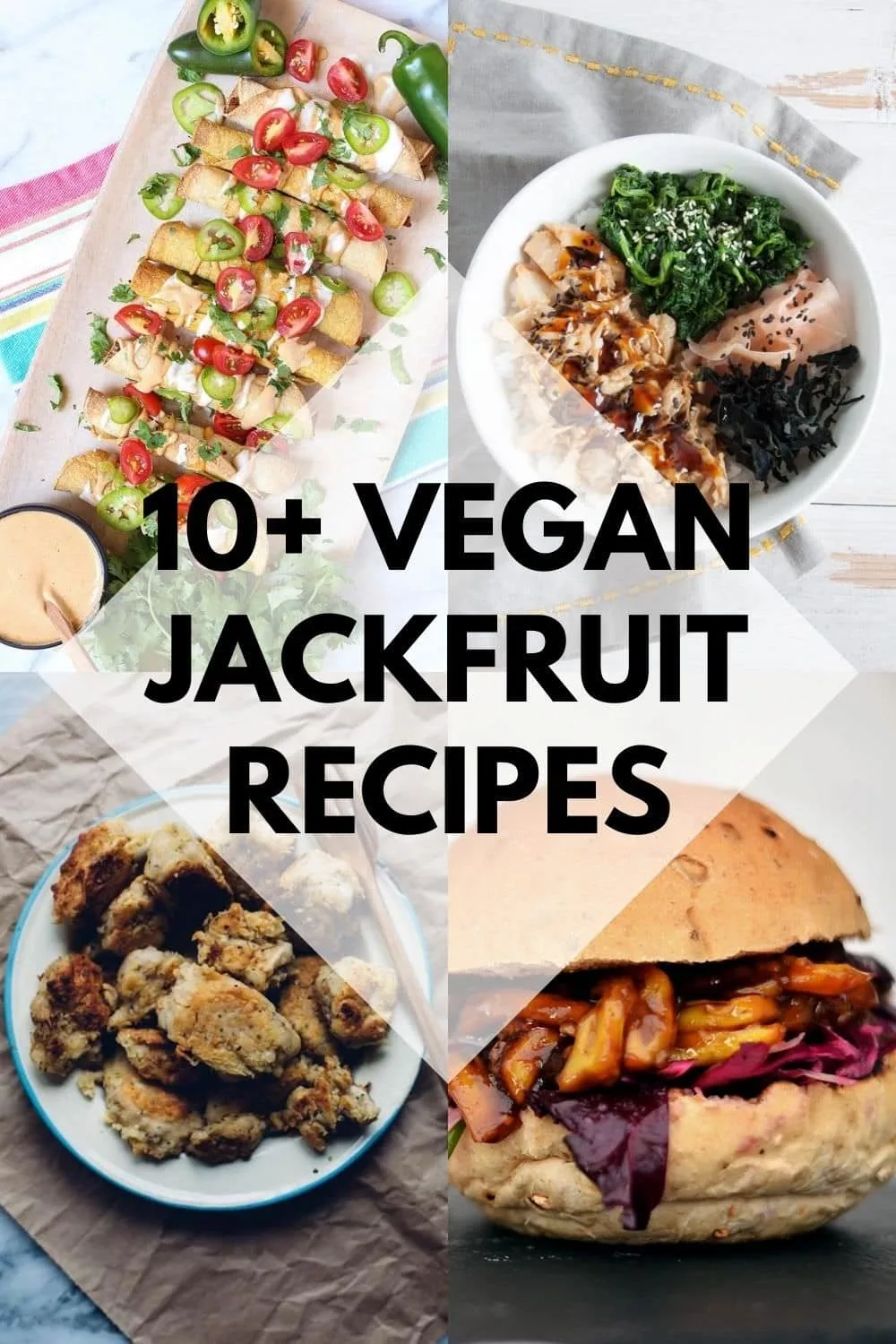 In this post, I've included 10+ vegan jackfruit recipes you'll love – ranging from jackfruit carnitas to crab cakes, taco soup, pot pie, teriyaki sushi bowl and even fried chick'n!
What is jackfruit?
Jackfruit is a tropical tree fruit that originates from Asia and is grown in tropical regions around the world. The fruit can weigh as much as 55 kg (120 pounds). But don't worry, you don't have to handle a 55 kg-fruit because we actually need canned jackfruit. The ripe jackfruit is sweet and used for desserts, but the unripe, green jackfruit has a mild taste and meat-like texture and is therefore perfect for vegan 'meaty' dishes.
What kind of jackfruit to buy?
The most important thing to note when working with jackfruit is, that you get the right kind! Most recipes use young green jackfruit in brine or water. The first time I bought jackfruit, I bought it in syrup, of course, I couldn't use it for any of the savory recipes I had planned – learn from my mistakes! :)
Jackfruit Recipes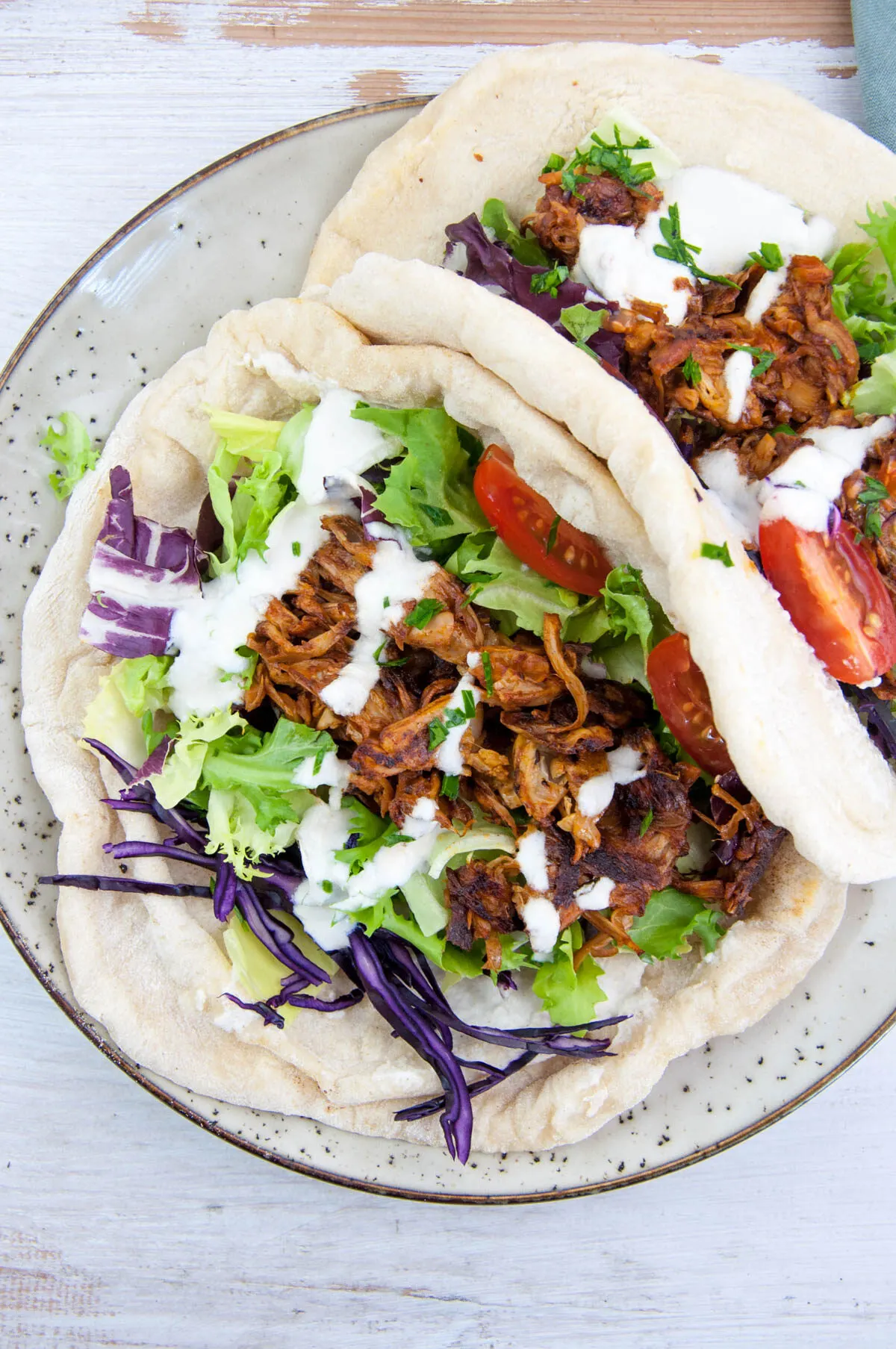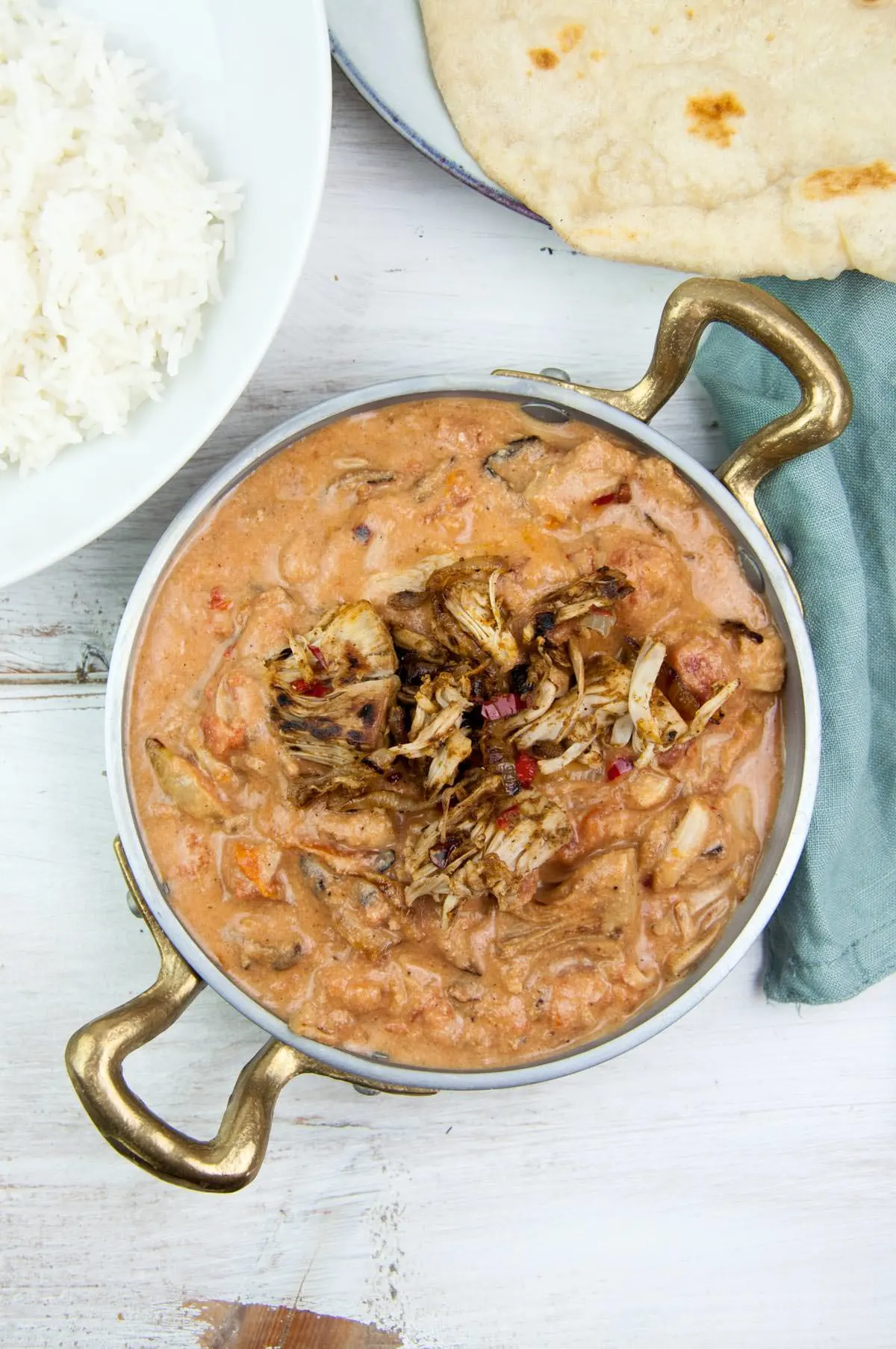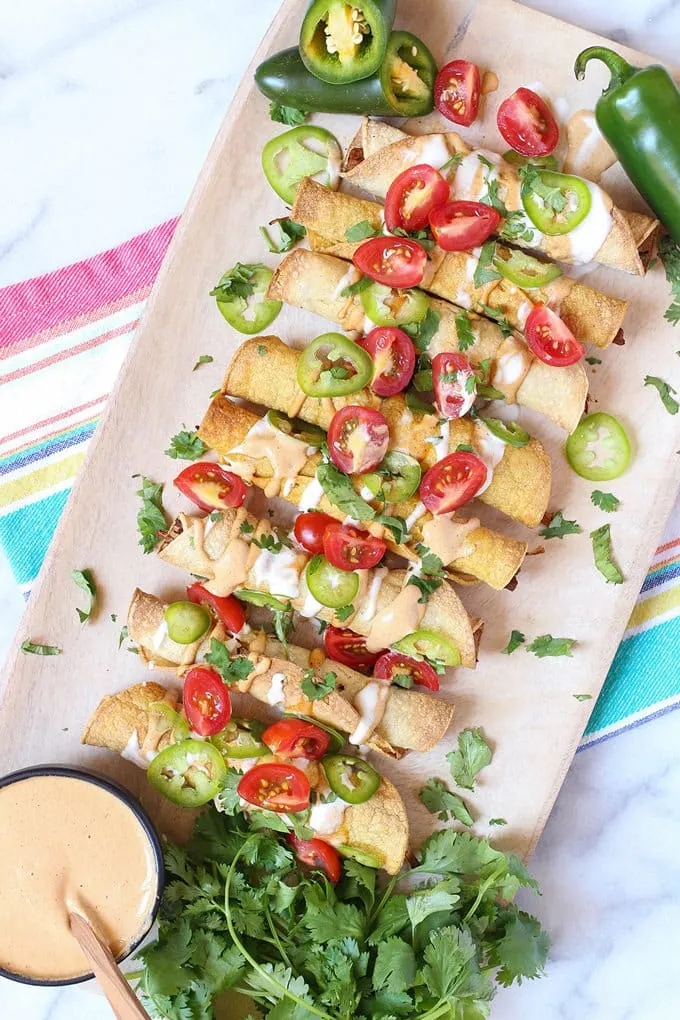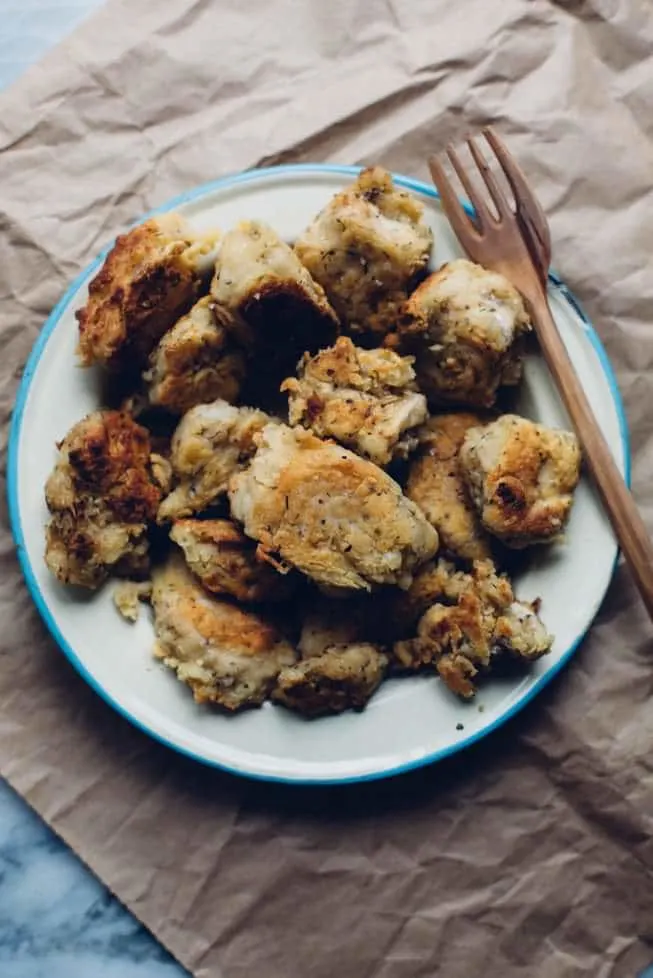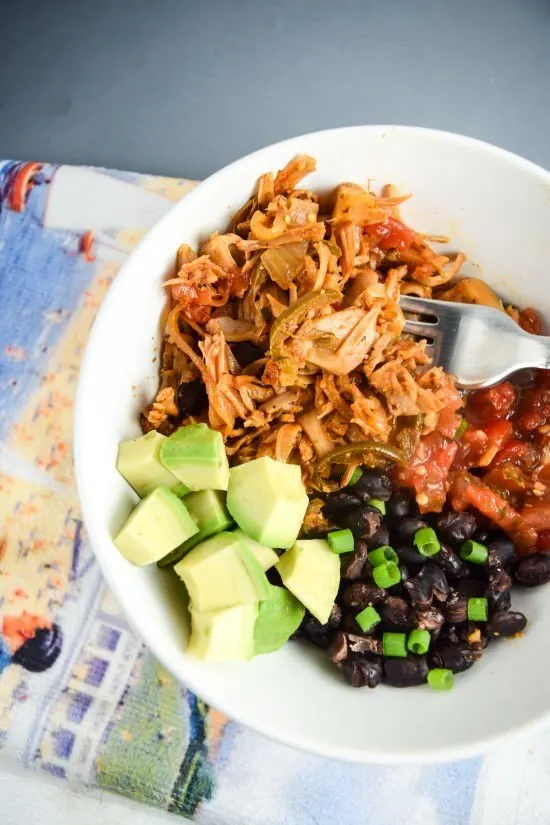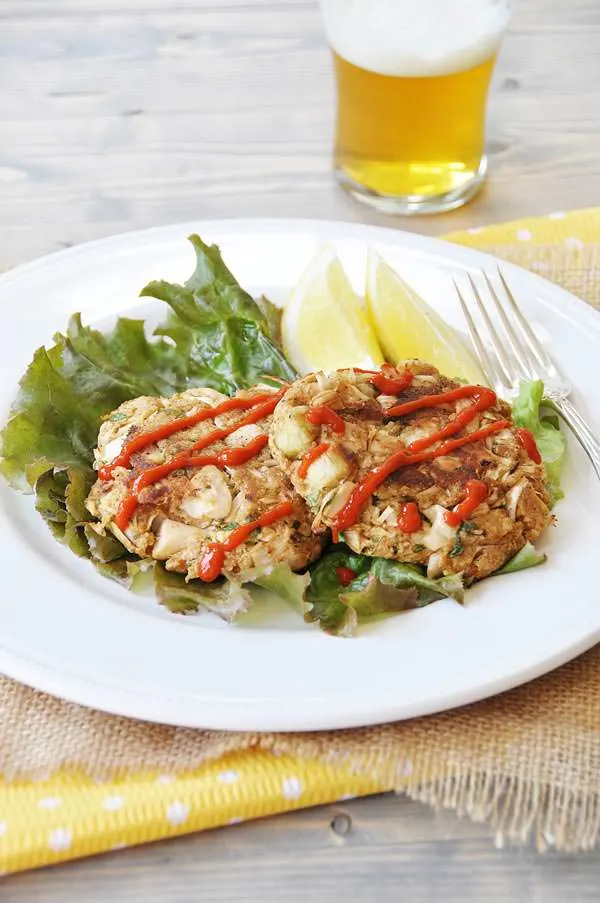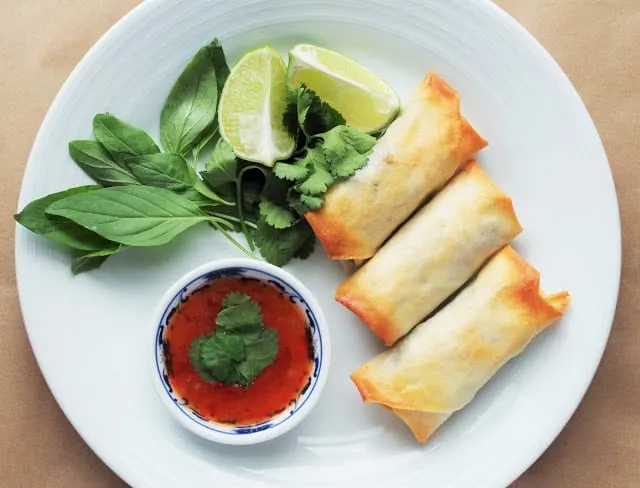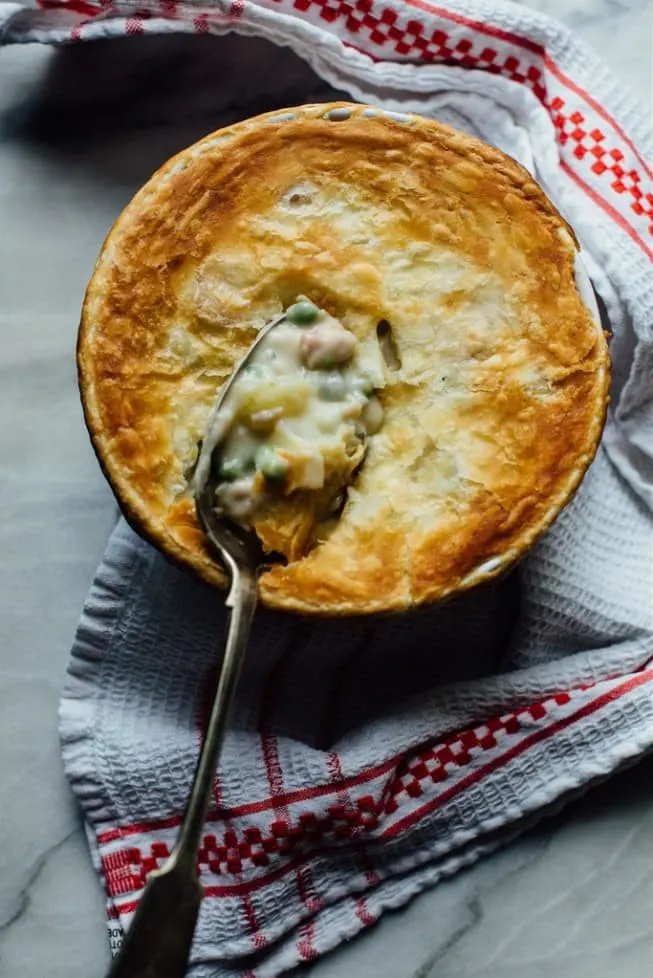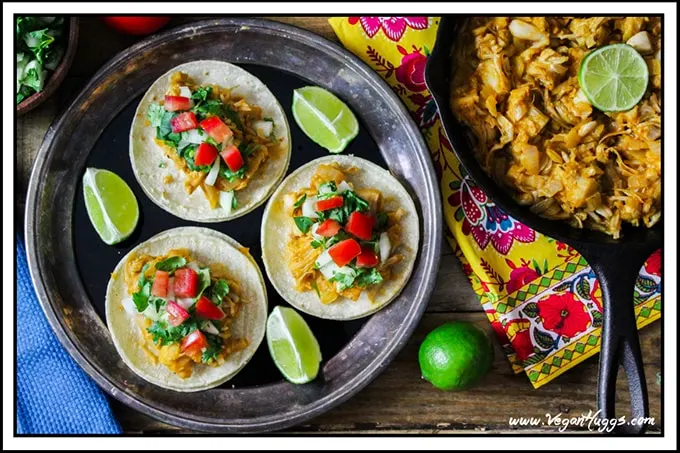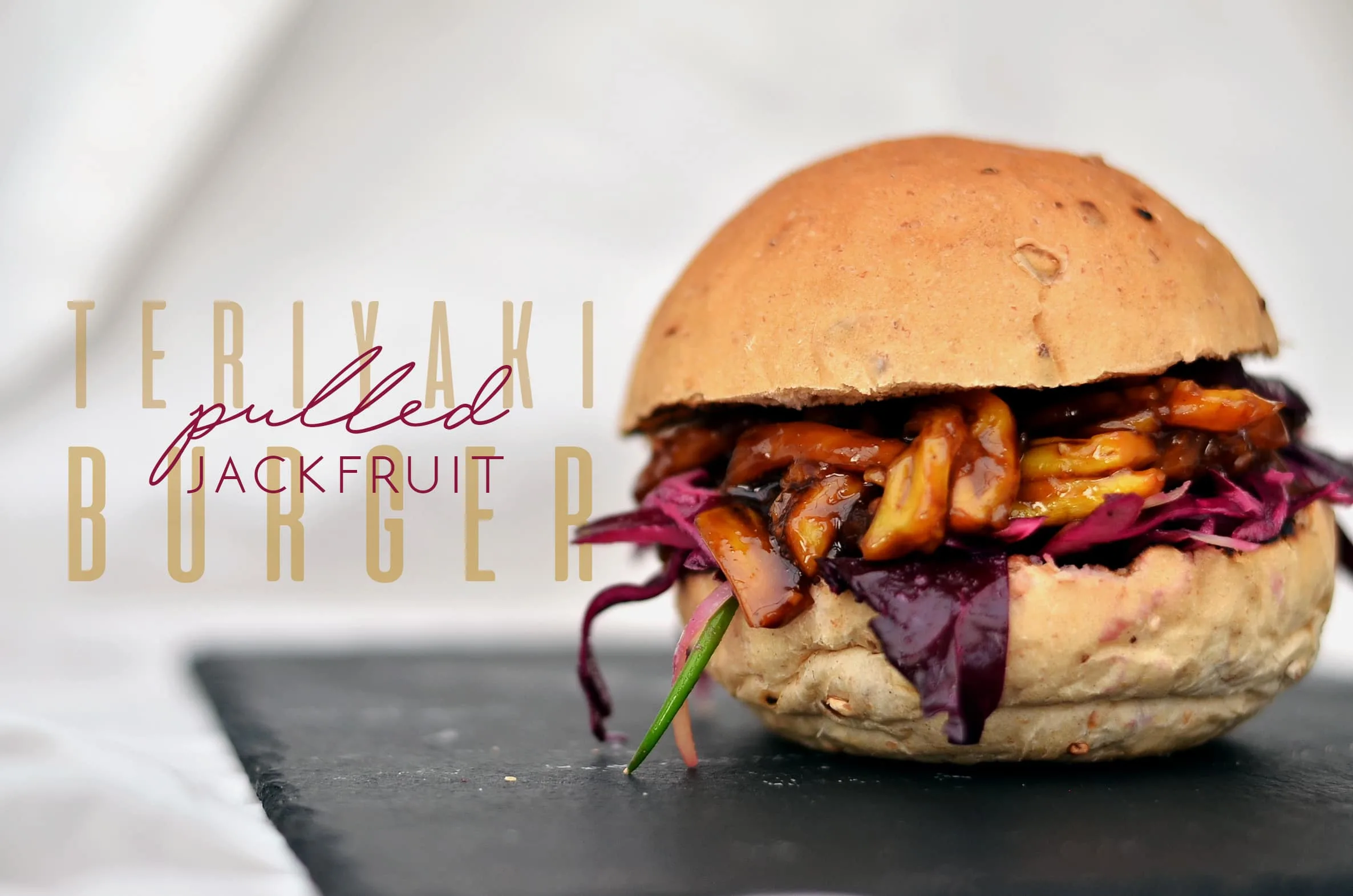 Don't forget to bookmark or pin this page, so you'll always have the most amazing vegan jackfruit recipes at hand! And please, let me know your favorites in the comments below! :)
Looking for more recipes with vegan meat alternatives?
Affiliate Disclosure: This post may contain affiliate links, which means I may earn referral fees if you make a purchase through my link. While clicking these links won't cost you any extra money, they will help me keep this site up and running!