Seitan is a vegan meat alternative that you can use for steaks, sausages, schnitzel, stews, gyros and many more typical meat dishes. This seitan is quick and easy to make and is not as hard or rubbery like many store-bought seitan products are. You can make the seitan in a food processor (=almost no kneading at all!).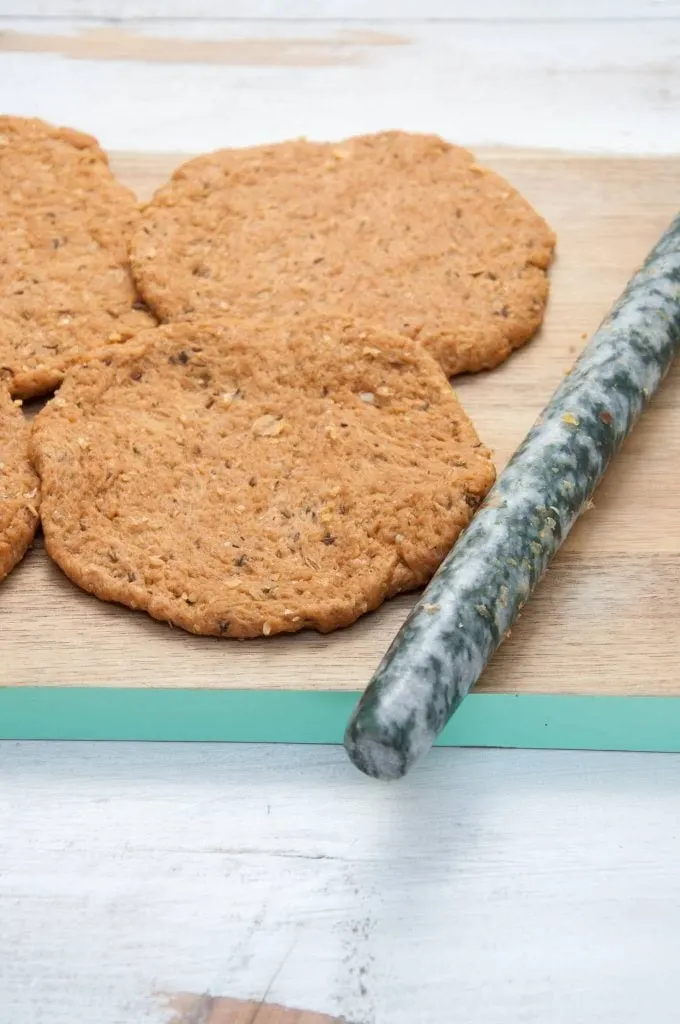 I love seitan but it took me exactly 4 years to master making it at home! Seitan always turned out too hard, too chewy, too rubbery. Does anyone else thinks that store-bought seitan is rubbery as hell?! So that wasn't an option for me either.
I'm really proud of this seitan recipe. The seitan is soft and fluffy, while still having a nice meaty texture. Thanks to two tricks, this seitan is different from any seitan you've ever had (more about that below).
You can make seitan by washing out flour until all the starches have washed away. But this takes a lot of time. For this seitan, we're using vital wheat gluten instead. This makes it so much faster!
What is Seitan?
Seitan is a vegan meat alternative. You can use seitan in any dish in which you want to substitute meat. Seitan is especially great for steaks, schnitzel, sausages, gyros, Philly cheesesteak sandwiches, pepperoni, curries, goulash or stews.
Is Seitan healthy?
If you can't eat gluten, you shouldn't eat seitan because seitan is pure gluten. Other than that, seitan is a great source of protein, calcium, and minerals.
What is Vital Wheat Gluten?
Vital Wheat Gluten is made from the protein found in wheat. You can buy vital wheat gluten in powder form and it looks just like flour! It's the key component for making seitan. It makes the seitan chewy, gives it a nice meaty texture and binds all the ingredients together. It's pure magic. Except when you're gluten intolerant. Then it's not for you.
How to make Seitan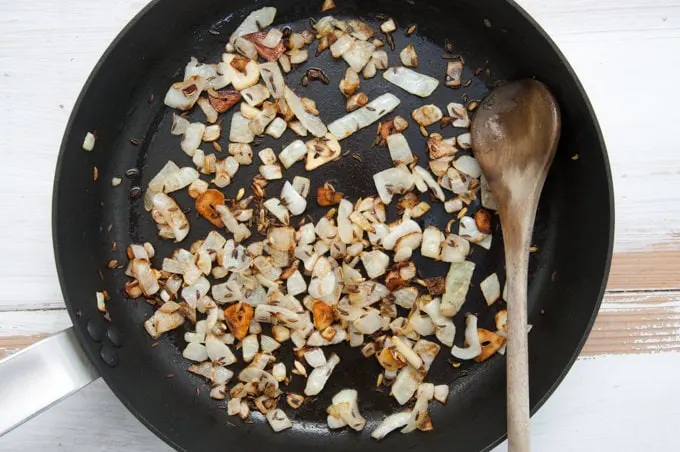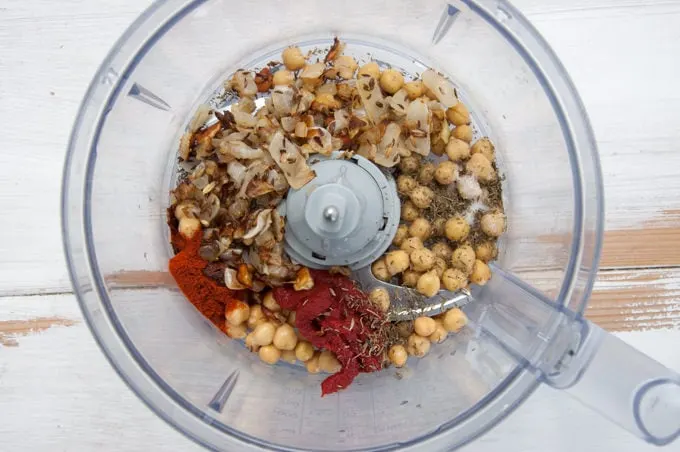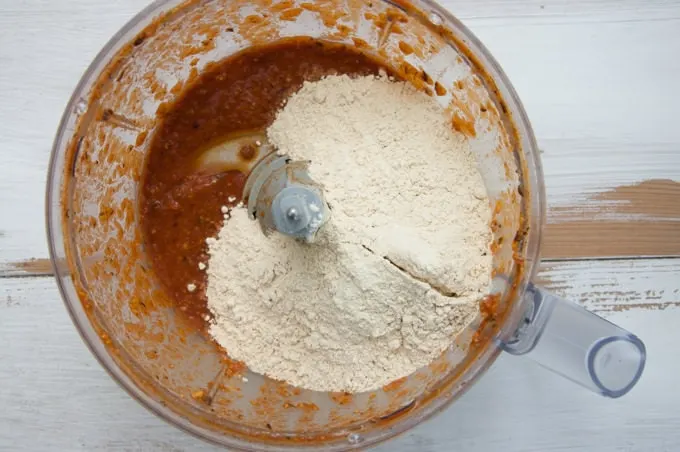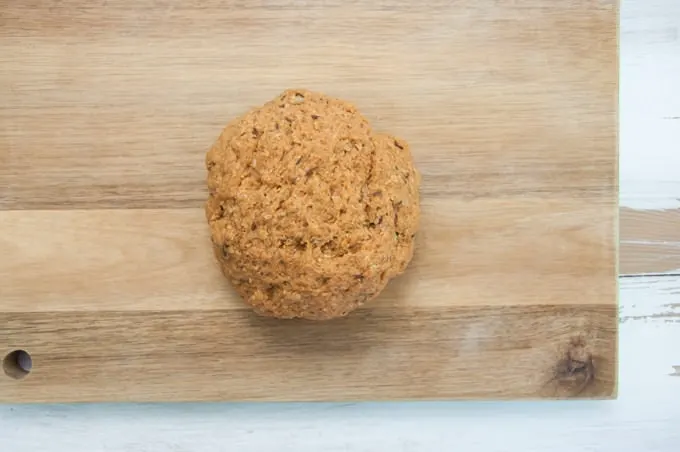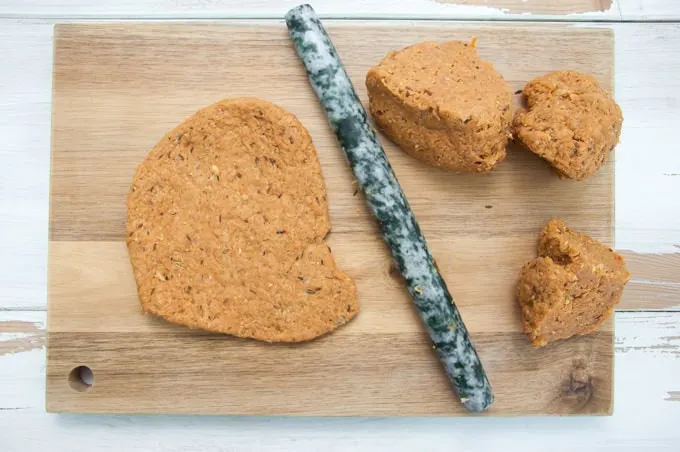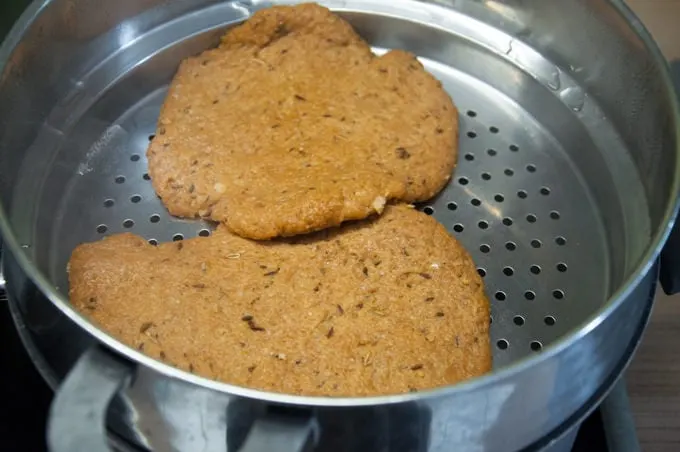 Now… what do you want to make?
Do you want to know how to make vegan Schnitzel or vegan sausages with this seitan base? Or you can grill the seitan filets in a grilling pan, add herb butter on top and enjoy as seitan steaks!
How to make Seitan that isn't spongy/rubbery/tough?
My #1 super secret ingredient for this seitan that has just the right balance of soft and firm is sparkling water! It's just a simple substitution with a huge effect. Trick #2 is to use canned chickpeas instead of chickpea flour. This makes the seitan soft (even the next day or the day after!).
Can you freeze Seitan?
Yes, I've tried it with this seitan recipe and it works great! Let the seitan cool off completely, place the seitan in a freezer-safe container or ziplock bag, freeze. When you're ready to eat the frozen seitan, let it thaw at room temperature for a few hours, then grill/cook/roast/whatever you want to do with it! It's good as new!
More Seitan Recipes you will love
I hope you'll enjoy this homemade seitan as much as I do!
Let me know if you give this recipe a try! I'd love to hear how it turns out for you.
If you don't want to miss out on new recipes, subscribe to my weekly newsletter and follow me on Instagram and Facebook!
Cheers, Bianca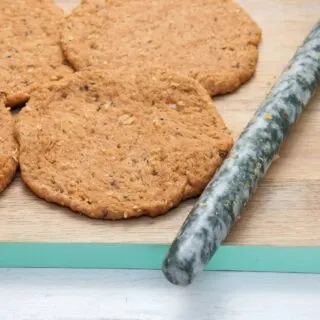 Seitan made with Vital Wheat Gluten
Seitan is a vegan meat alternative that you can use for steaks, sausages, schnitzel or wherever you'd use meat. This seitan is quick and easy to make and is not as hard or rubbery like many store-bought seitan products are. You can make the seitan in a food processor (=almost no kneading at all!).
Equipment
Ingredients
1

teaspoon

canola oil

1/2

large white onion

– chopped

2

garlic clove

– chopped

1/2

teaspoon

cumin seeds

1/2

teaspoon

fennel seeds

1/2

cup

cooked chickpeas

2

tablespoons

tomato paste

1/3

teaspoon

salt

1

teaspoon

thyme

1

teaspoon

smoked paprika

2

tablespoons

soy sauce

1/2

cup

sparkling water

1 1/2

cup

vital wheat gluten
Instructions
In a large pan with canola oil, sautée the chopped onion and garlic cloves until soft. Add the cumin and fennel seeds. Let it cook for another minute until the spices are toasted.

In a food processor, add the chickpeas, onion-garlic-spices mixture, tomato paste, salt, thyme, smoked paprika, soy sauce, and sparkling water. Pulse until it's saucy. Then add the vital wheat gluten and pulse again until it comes together in a ball.

Prepare a large pot (filled with a couple of inches of water) with a steaming basket and bring it to high heat.

Now you can bring the seitan in the shape you want.

For

sausages

:

Divide the seitan into 8 equal chunks. Roll and press the seitan into a sausage shape. Roll each sausage in parchment paper and aluminum foil (roll it tightly). Twist the ends so that the seitan is completely covered in foil. Add the seitan sausages into the steaming basket and let them steam for about 40 minutes, flipping them after 20 minutes.

For

steaks or to use them for Schnitzel

: Cut the seitan into 4 pieces for large steaks or 8 for smaller ones. Roll them out flat. Steam in the steamer for at least 10 minutes on each side. You can grill the seitan steaks afterward for nice grill marks.
Nutrition
Calories:
222
kcal
Carbohydrates:
14
g
Protein:
36
g
Fat:
2
g
Sodium:
844
mg
Potassium:
226
mg
Fiber:
2
g
Sugar:
2
g
Vitamin A:
390
IU
Vitamin C:
5
mg
Calcium:
89
mg
Iron:
3.5
mg
This post was first published on November 8, 2014. Updated on August 10, 2018.
Affiliate Disclosure: This post may contain affiliate links, which means I may earn referral fees if you make a purchase through my link. While clicking these links won't cost you any extra money, they will help me keep this site up and running!