Recipe for a vegan Kohlrabi Schnitzel with crushed toasted pumpkin seeds in the breadcrumb coating. It's a traditional Austrian dish made vegan!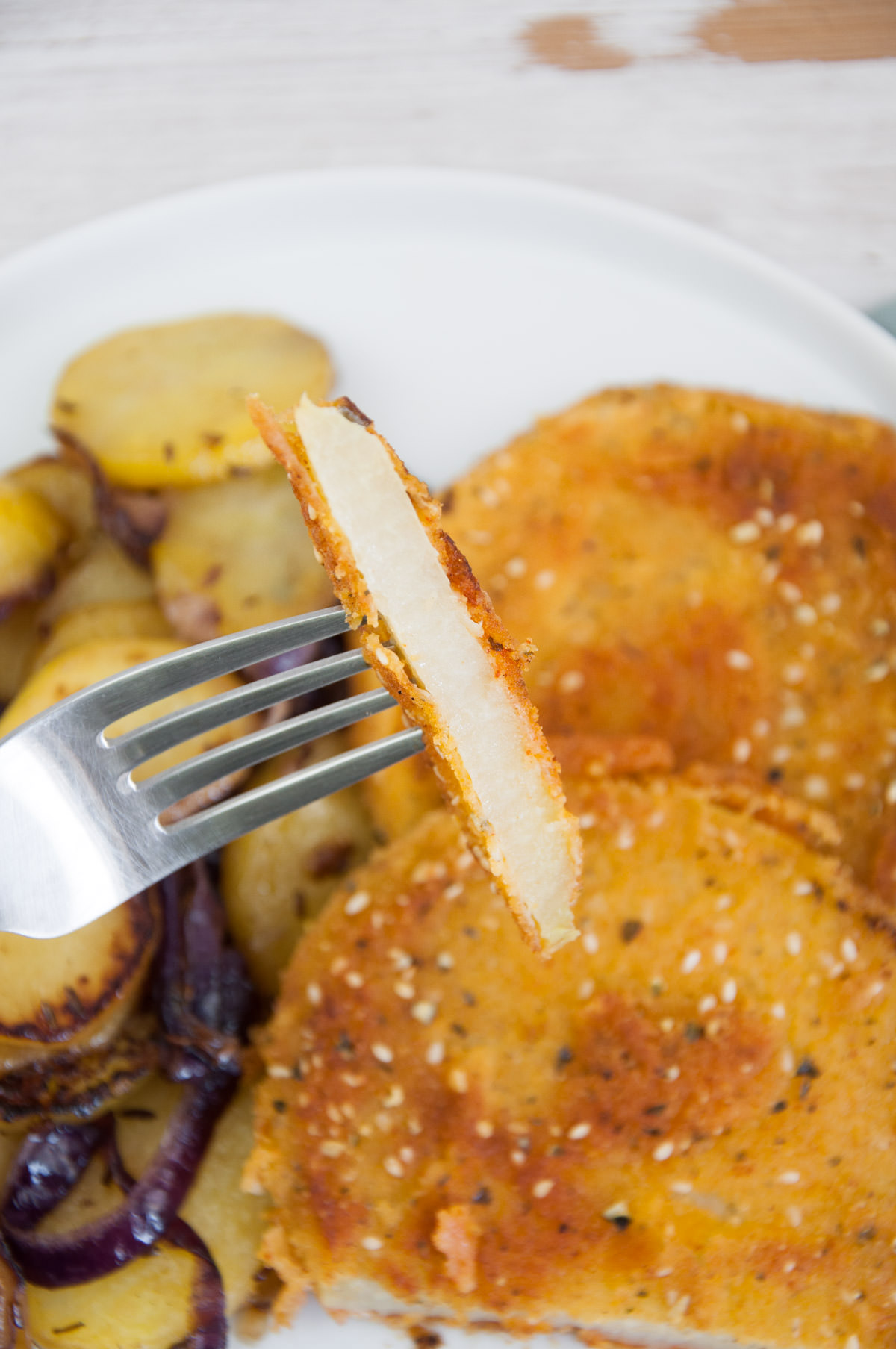 I had to look up was Kohlrabi was in English, because I didn't know and found that it is also called Kohlrabi, some say cabbage turnip or german turnip.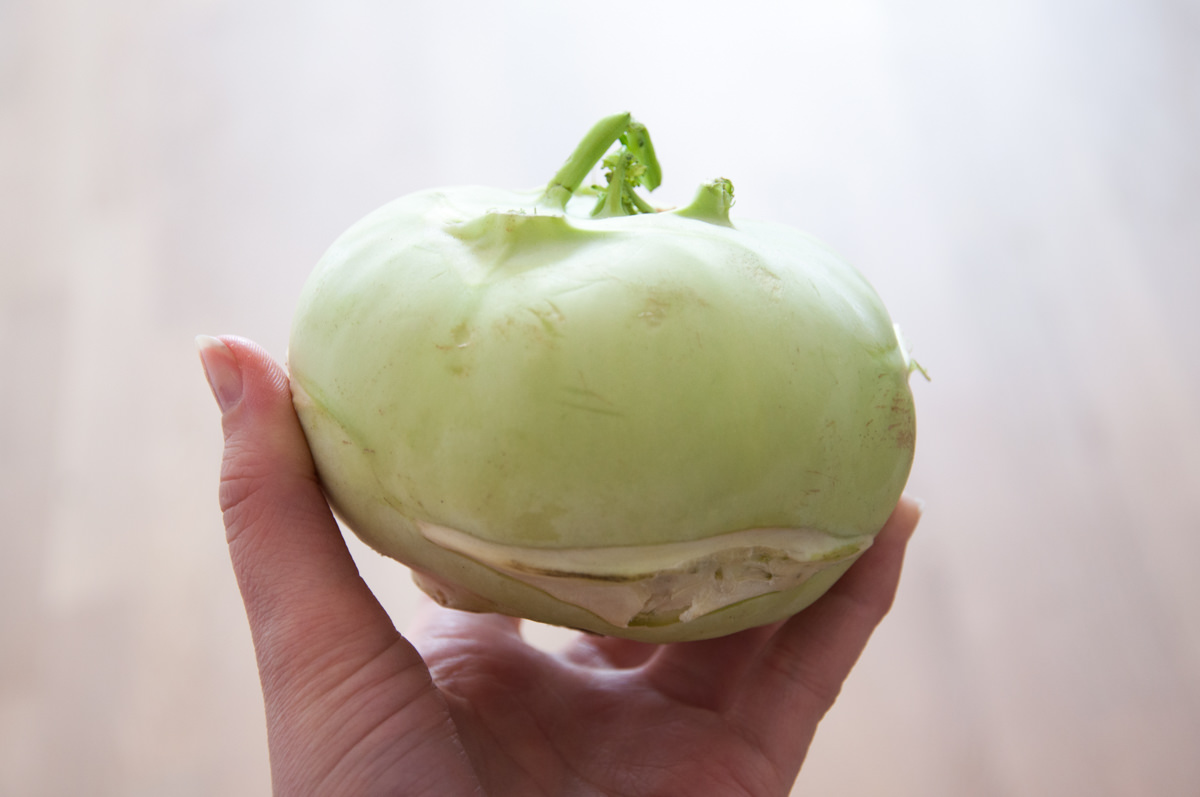 My Austrian instinct totally came through in this recipe. Kohlrabi. Schnitzel. Pumpkin Seeds. I don't think it is getting more Austrian than that. Kohlrabi in schnitzel form is definitely my favorite way to eat kohlrabi!
I added some crushed pumpkin seeds and white sesame seeds into the breadcrumbs – delicious!
I think I've never had Kohlrabi Schnitzel before, although it is not an unusual dish in Austria. I remember that my grandmother used to make these sometimes but I wasn't the biggest fan of vegetables then.
Fun fact: I didn't eat most vegetables until I was 17! Can you believe it?! Now I couldn't live without veggies. I'm rediscovering a lot of different vegetables right now and I love to eat seasonally so of course, I had to try it and I was not disappointed.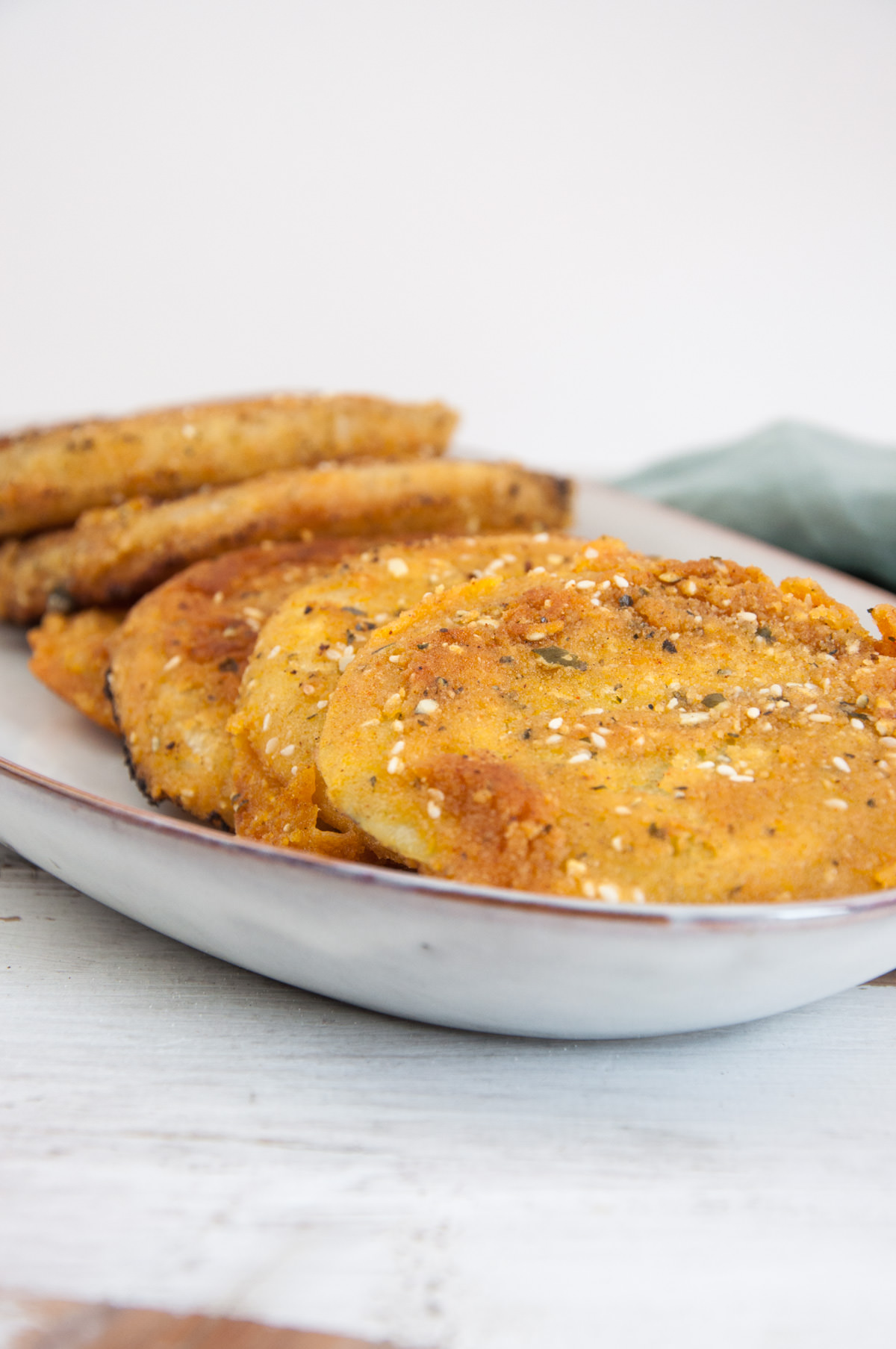 How to make Kohlrabi Schnitzel
The ingredients & possible substitutions
You'll need:
1 large kohlrabi
frying oil
for the egg replacement:

all-purpose flour (you can use soy flour or besan flour for a gluten-free version)
water
paprika powder
salt

for the breading:

fine breadcrumbs (you can also use a mixture of fine breadcrumbs and panko flakes for a richer texture)
salt
paprika powder
crushed pumpkin seeds (they aren't essential but make the breading more interesting!)
sesame seeds (also not essential but nice to add!)
The basic steps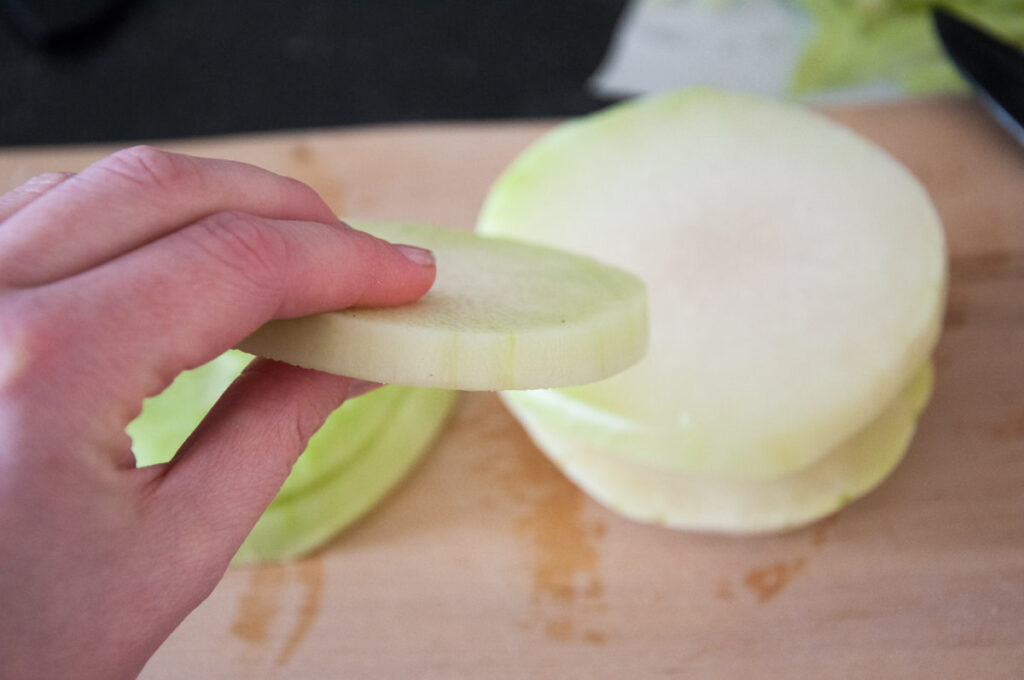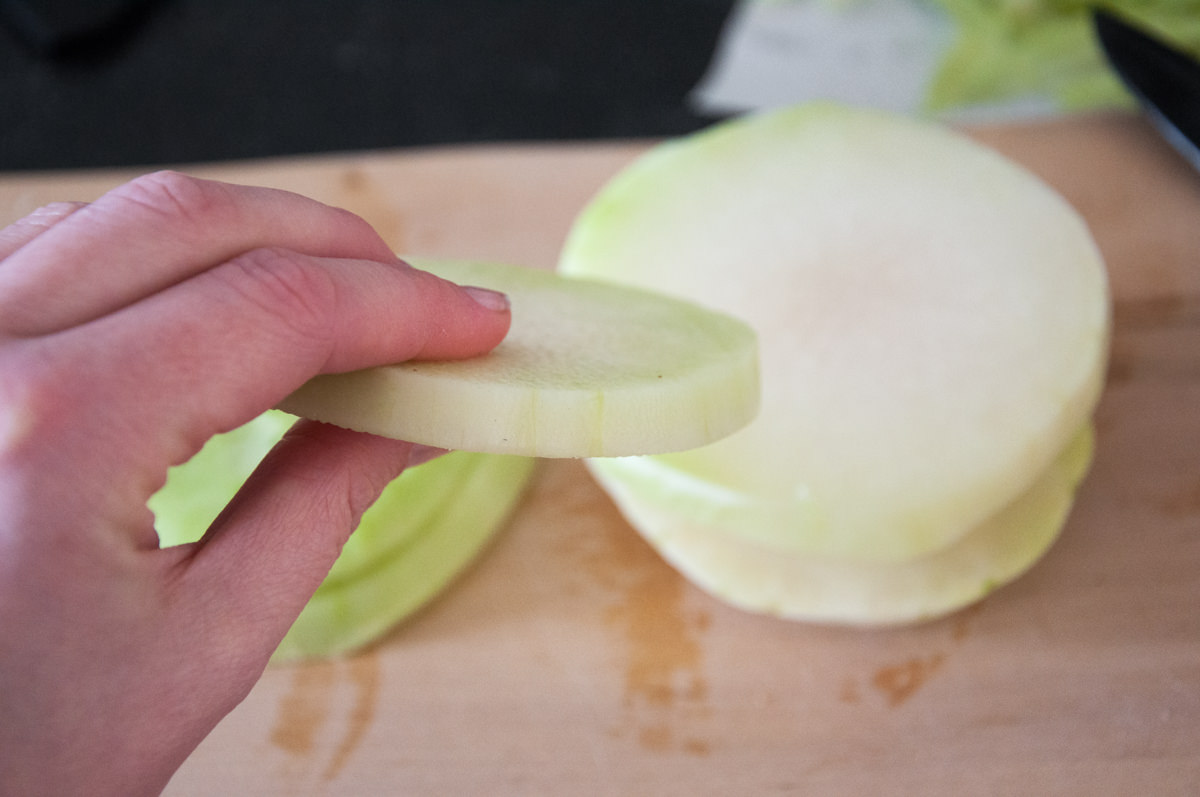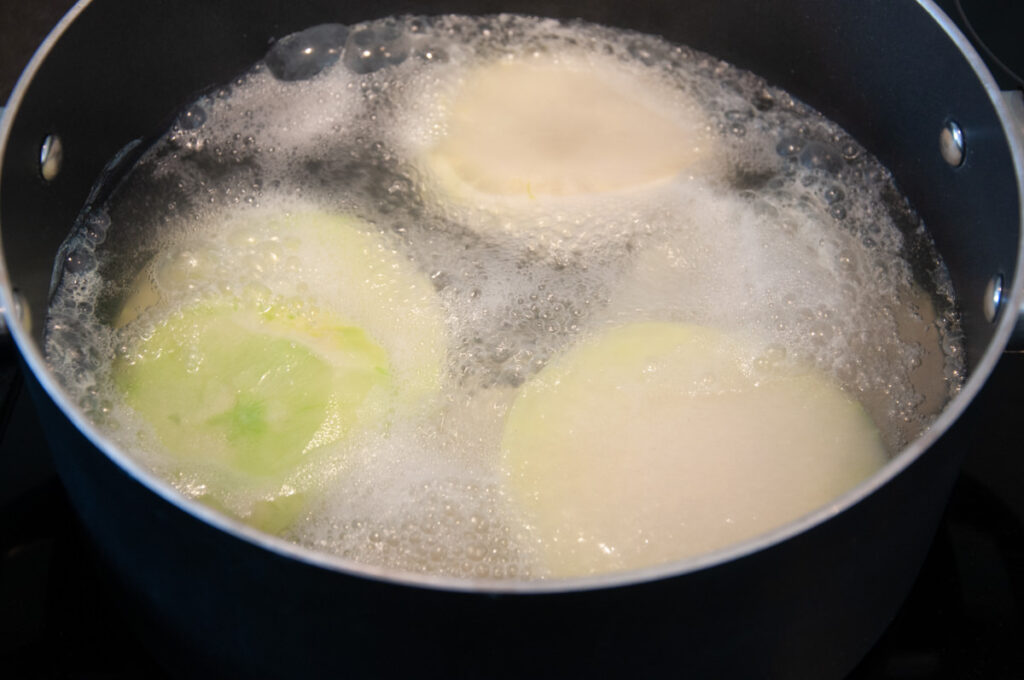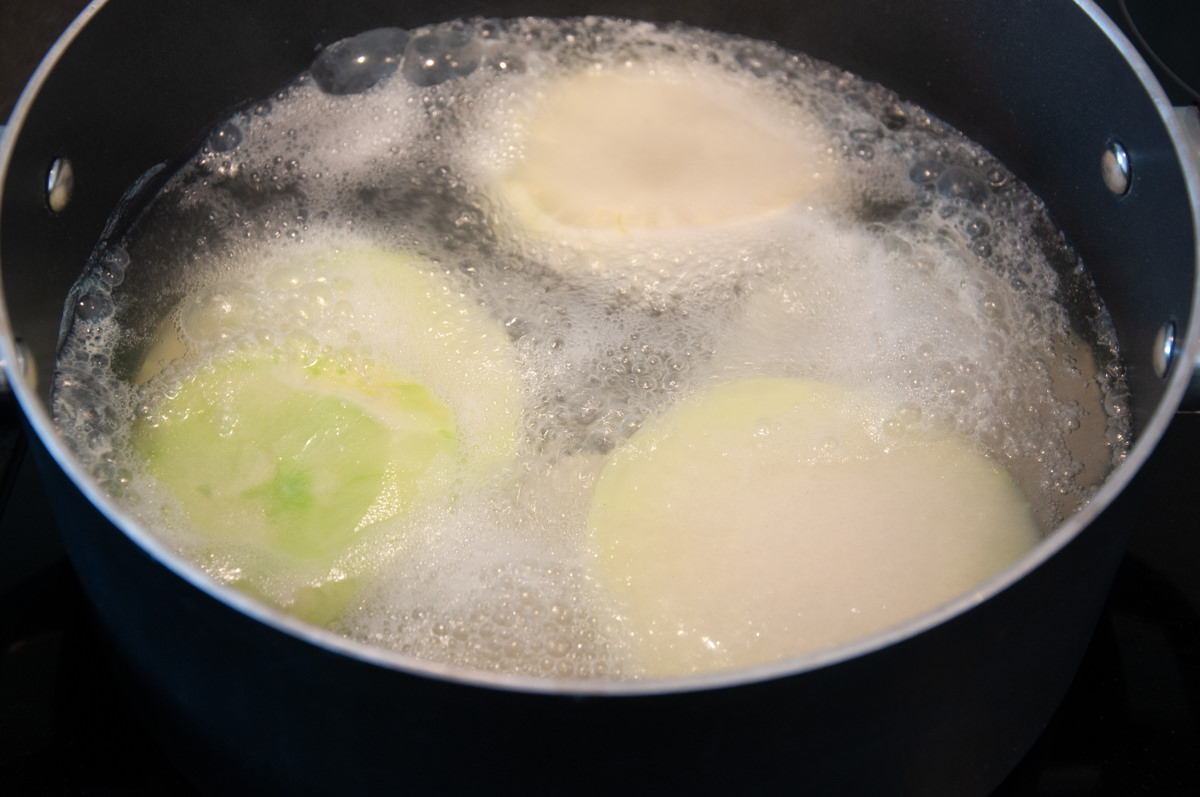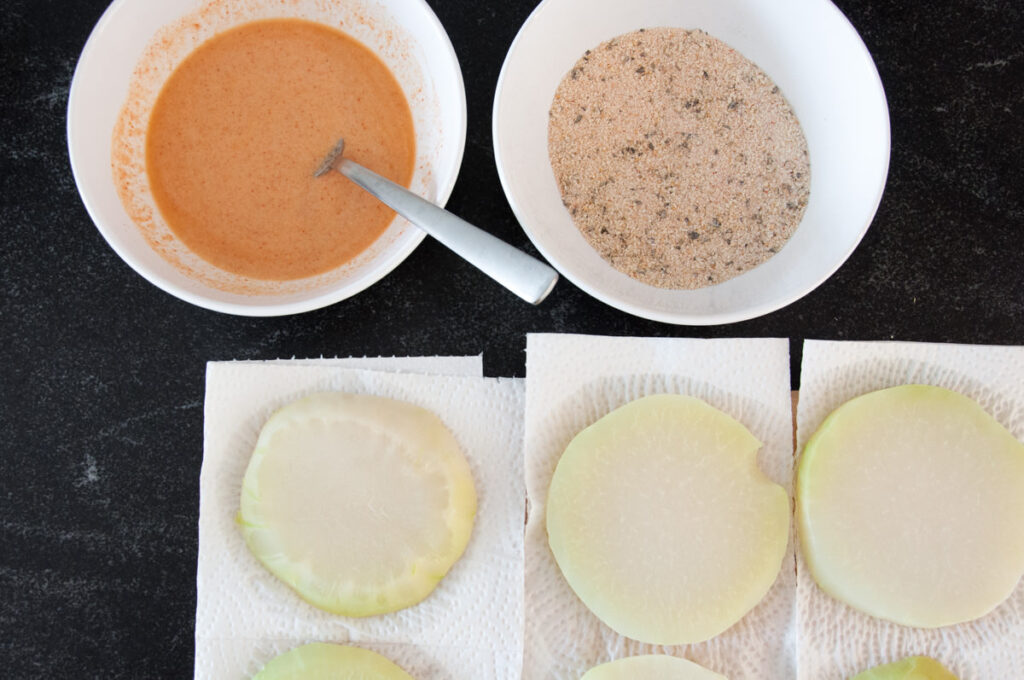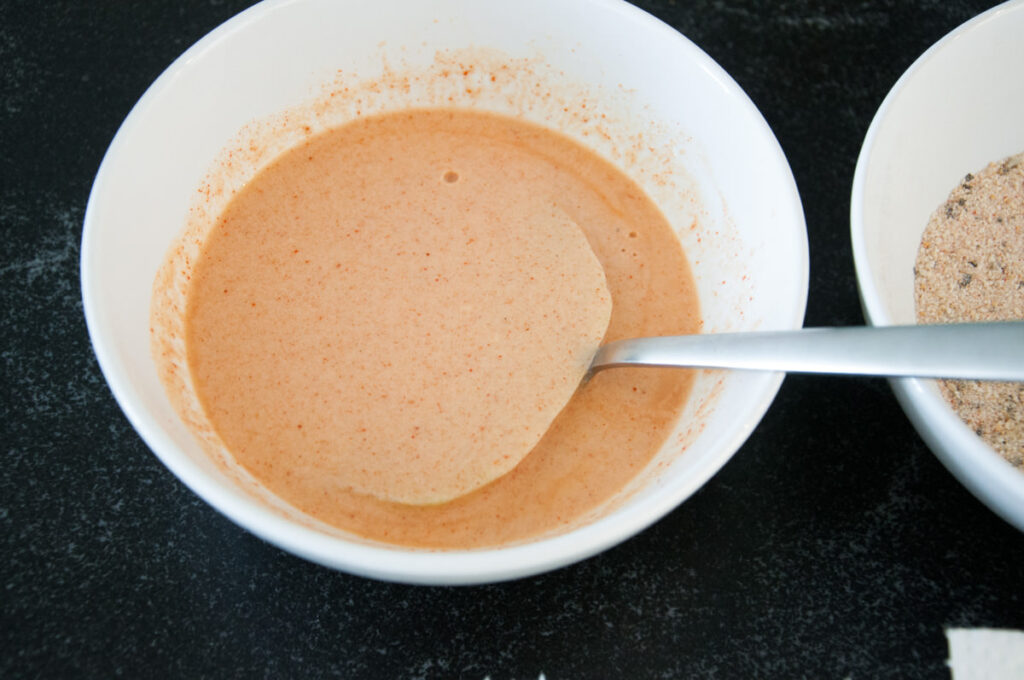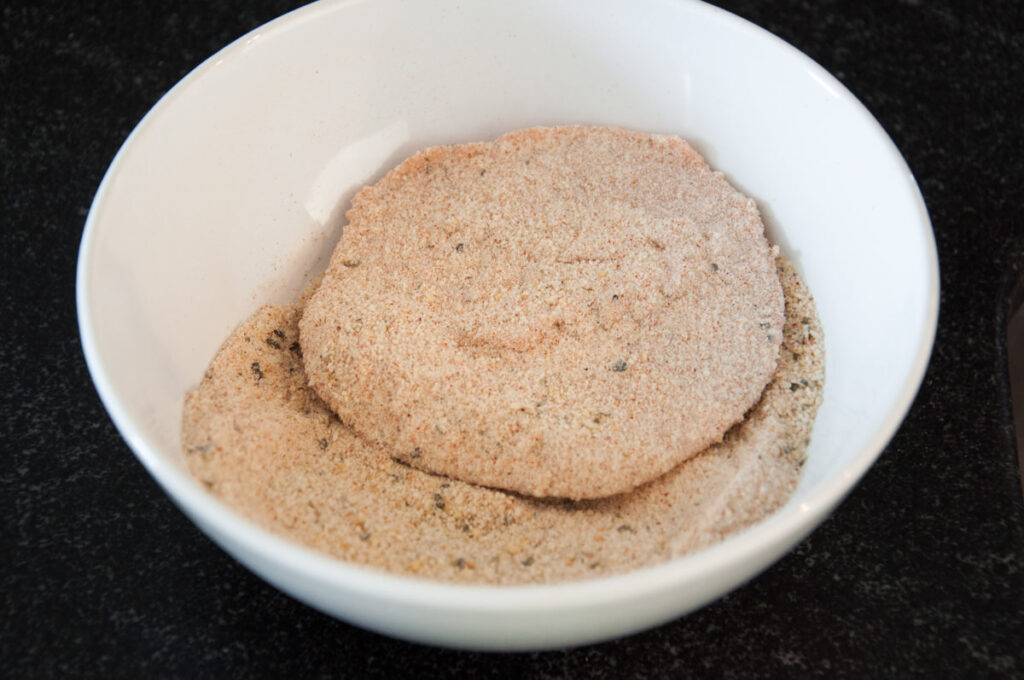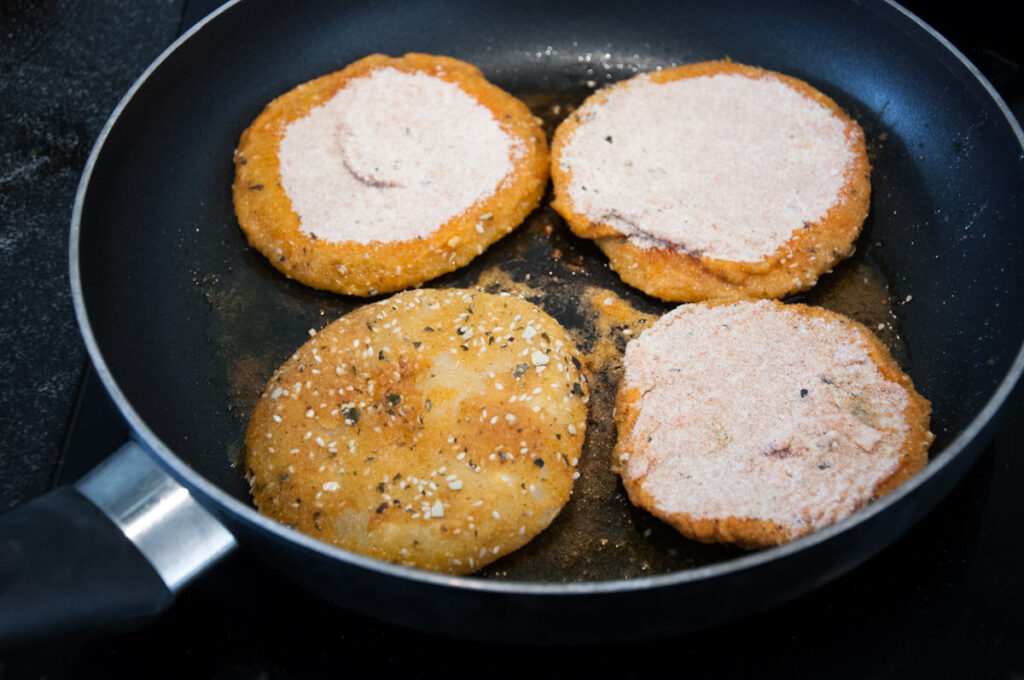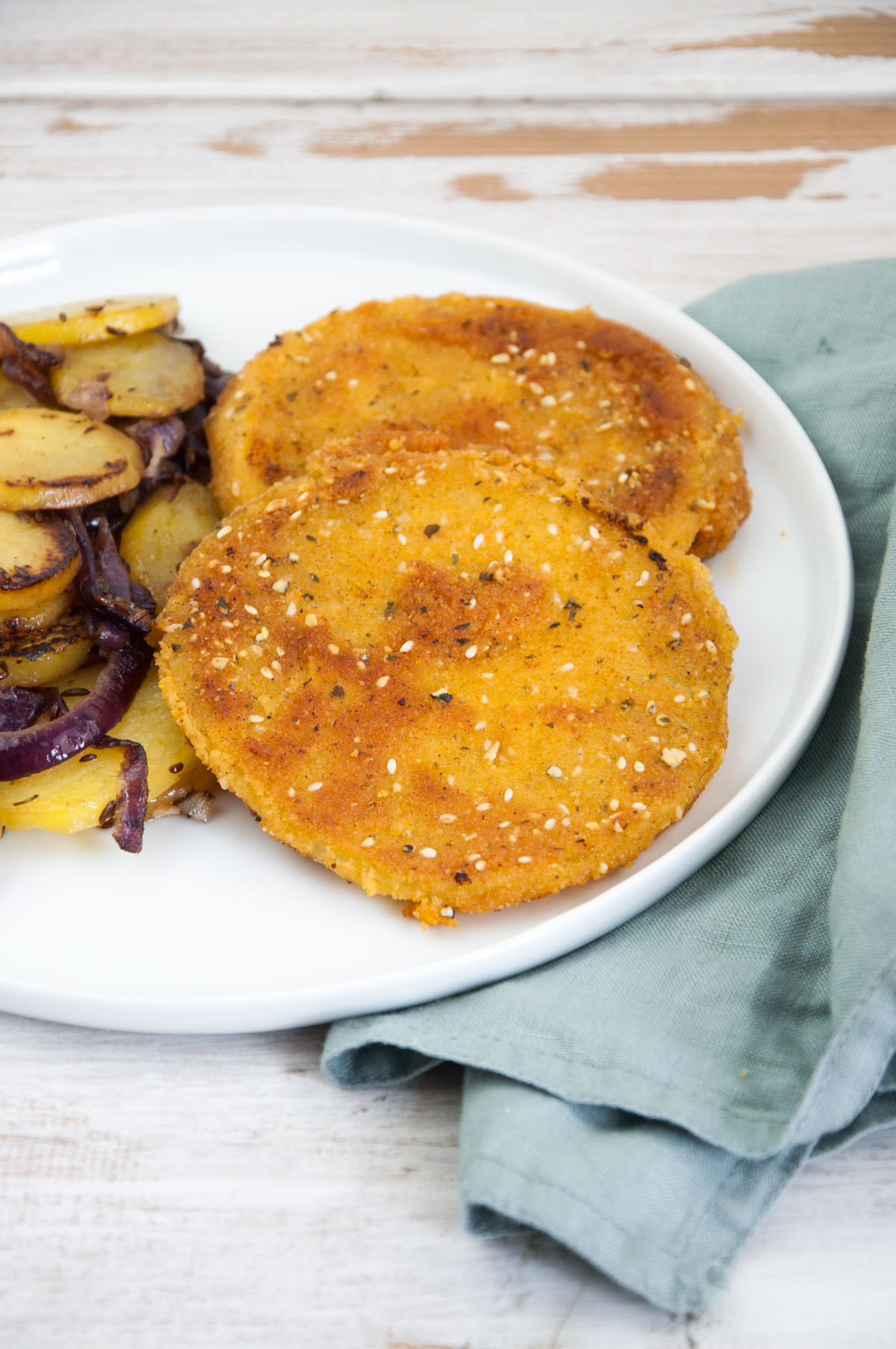 Serve Kohlrabi Schnitzel with…
I ate the kohlrabi schnitzel with pan-roasted potato slices with red onion.
You can also serve it with
This breaded Kohlrabi Schnitzel is also absolutely delicious in a burger! Check out the Kohlrabi Schnitzel Burger I made!
Love it? Rate it!
I hope you enjoy this Kohlrabi Schnitzel as much as I do! Let me know if you give it a try!
If you don't want to miss out on any new recipes, subscribe to my newsletter, follow me on Instagram and Facebook!
Cheers, Bianca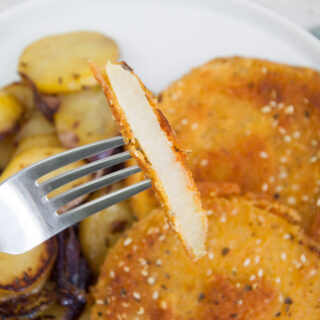 Kohlrabi Schnitzel
Recipe for a vegan Kohlrabi Schnitzel with crushed toasted pumpkin seeds in the breadcrumb coating. It's a traditional Austrian dish made vegan!
Ingredients
1

large kohlrabi

frying oil
Egg replacement
1/4

cup

all-purpose flour

(you can sub it with besan or soy flour)

1/2

cup

water

1/2

teaspoon

paprika powder

1/2

teaspoon

salt
Breading
1/3

cup

bread crumbs

1/2

teaspoon

salt

1/2

teaspoon

paprika powder

1

teaspoon

crushed pumpkin seeds

(optional)

1

teaspoon

sesame seeds

(optional)
Instructions
Take any additional leaves off the kohlrabi and wash it. Cut the kohlrabi in 4-6 slices (about 1/3 inch). Peel off the outer layer with a veggie peeler.

In a large pot, bring water to a boil and add the kohlrabi slices. Let them cook for about 10 minutes. They should start to get translucent in the center. Then drain, place them on paper towels to remove excess water and set aside to cool off.

In a bowl, mix the ingredients for the egg replacement. It should have an egg-like consistency, you might have to add more water or flour to achieve that.

In another bowl, combine the ingredients for the breading.

When the kohlrabi slices are cold enough to handle, dip them first in the egg replacement, then coat them in the breading.

In a large pan, heat the frying oil (the bottom should be covered with oil) and add in the breaded Kohlrabi Schnitzel. Fry them on medium-high heat for about 5 minutes per side. They should be golden and crispy on both sides.

After frying, put them on a paper towel to remove excess oil and enjoy!
Nutrition
Calories:
171
kcal
Carbohydrates:
18
g
Protein:
4
g
Fat:
9
g
Saturated Fat:
1
g
Sodium:
1252
mg
Potassium:
324
mg
Fiber:
3
g
Sugar:
2
g
Vitamin A:
520
IU
Vitamin C:
46.5
mg
Calcium:
46
mg
Iron:
1.7
mg
Affiliate Disclosure: This post may contain affiliate links, which means I may earn referral fees if you make a purchase through my link. While clicking these links won't cost you any extra money, they will help me keep this site up and running!