I just love how easy it is to make vegan milk. There are so many bases (nuts, oats, tahini,…) you can use, then add sweeteners – if you want – like dates or maple syrup and even add additional flavors like chocolate or vanilla.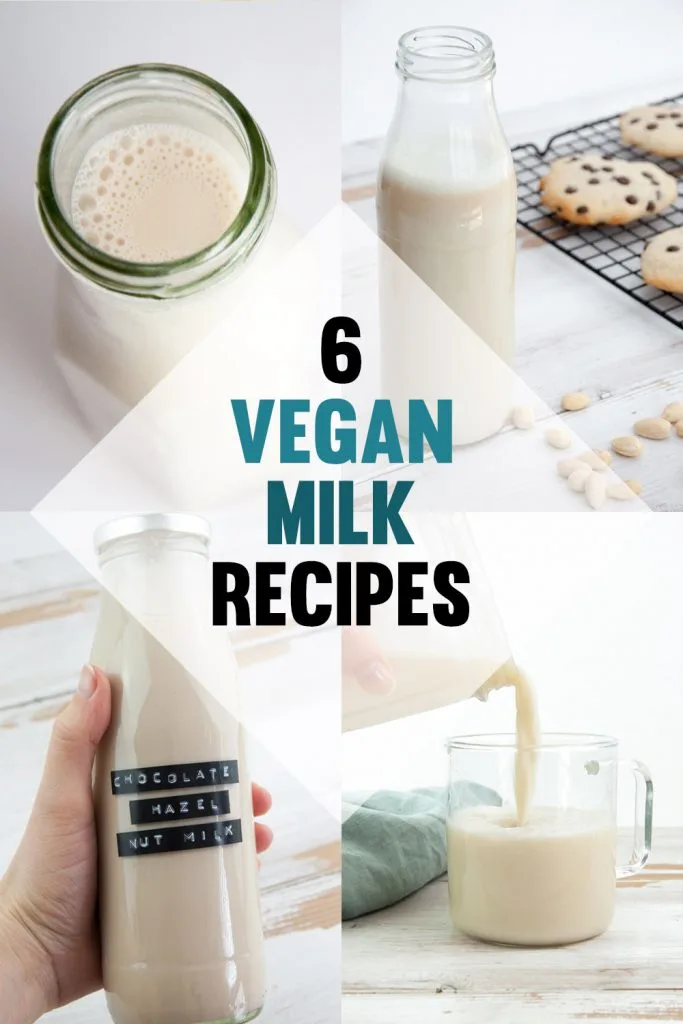 I don't always make vegan milk at home, but whenever I do, I'm still amazed at how smooth and silky it turns out. A nylon nut milk bag is the trick here.
I just love using different kinds of nuts, oats, or tahini as a base. Dates or maple syrup are a great sweetener. And sometimes I'm even in the mood for fancy milk, such as vanilla or chocolate.
In this post, I want to share with you my favorite vegan milk recipes!
Almond Milk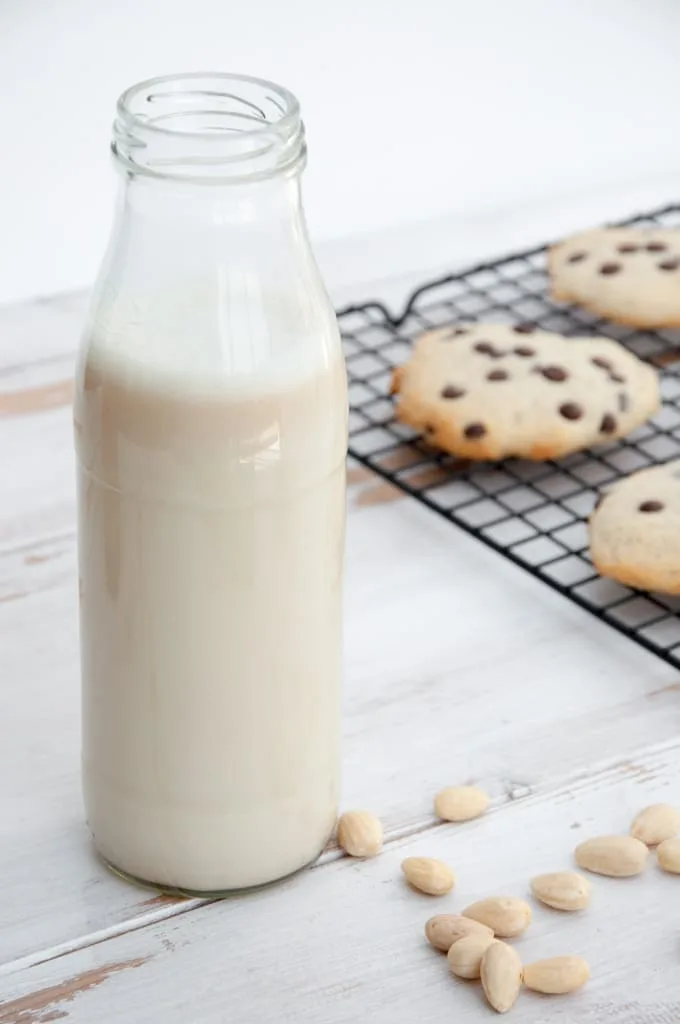 Almond Milk was one of the first vegan milk kinds I made and I immediately fell in love with the silky texture. This is a basic recipe for an unsweetened Almond Milk, but you can sweeten it (e.g. with dates or maple syrup), make a vanilla or chocolate version. There are so many possibilities!
Hazelnut Milk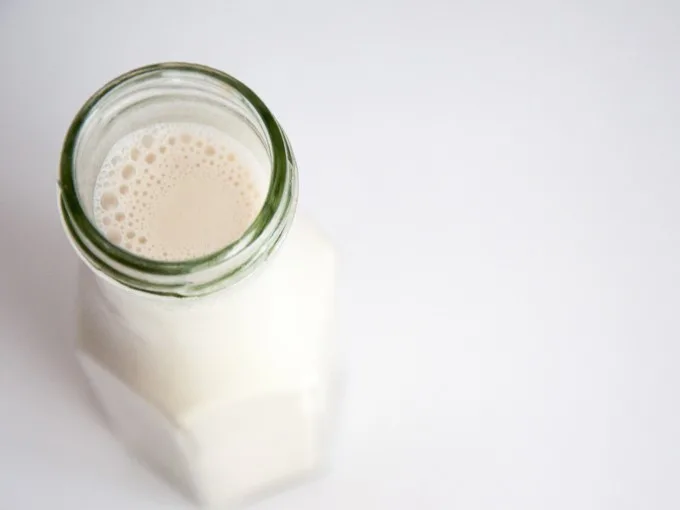 This Date-Sweetened Hazelnut Milk is my favorite for Iced Coffees! The hazelnuts give much more flavor to the milk than for example almonds. I also really like baking with this milk.
Oat Milk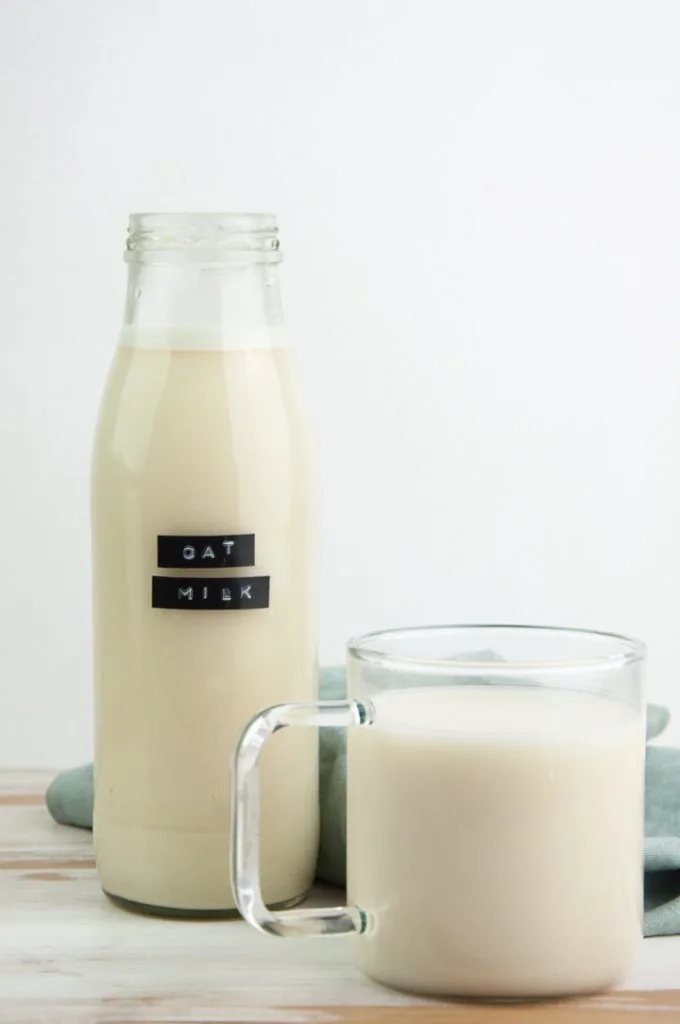 Homemade Oat Milk is my favorite for smoothies. It's also one of the cheapest kinds of milk you can make! Plus, there's no soaking required like for nut milk.
Sesame Milk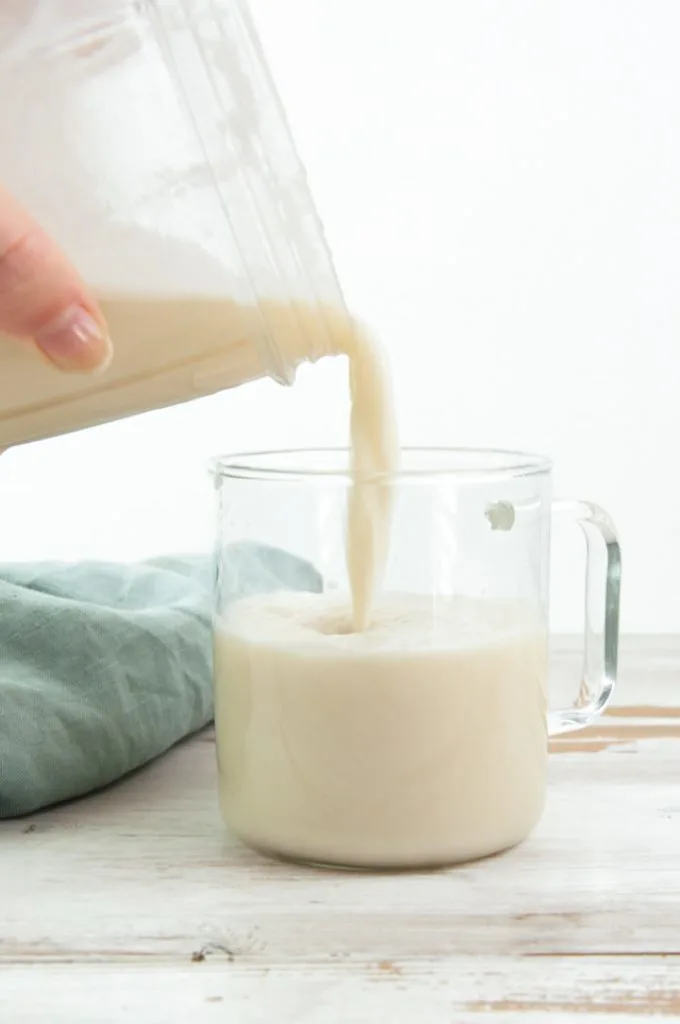 This Sesame Milk is definitely not for everyone. But if you're a sesame/tahini-lover like me, then I'm sure you can appreciate this milk as well! Because we're using tahini to make this milk, this means no soaking, and you don't even need a nut milk bag for straining.
Coconut Milk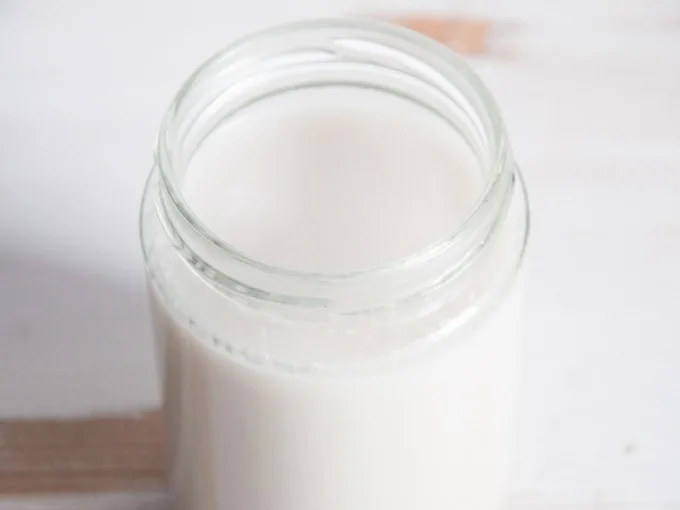 Yes. You can even make your own coconut milk. You can use the coconut meat that you can find in Young Thai Coconuts. I like to use this milk in curries or soups.
Chocolate Hazelnut Milk AKA Nutella Milk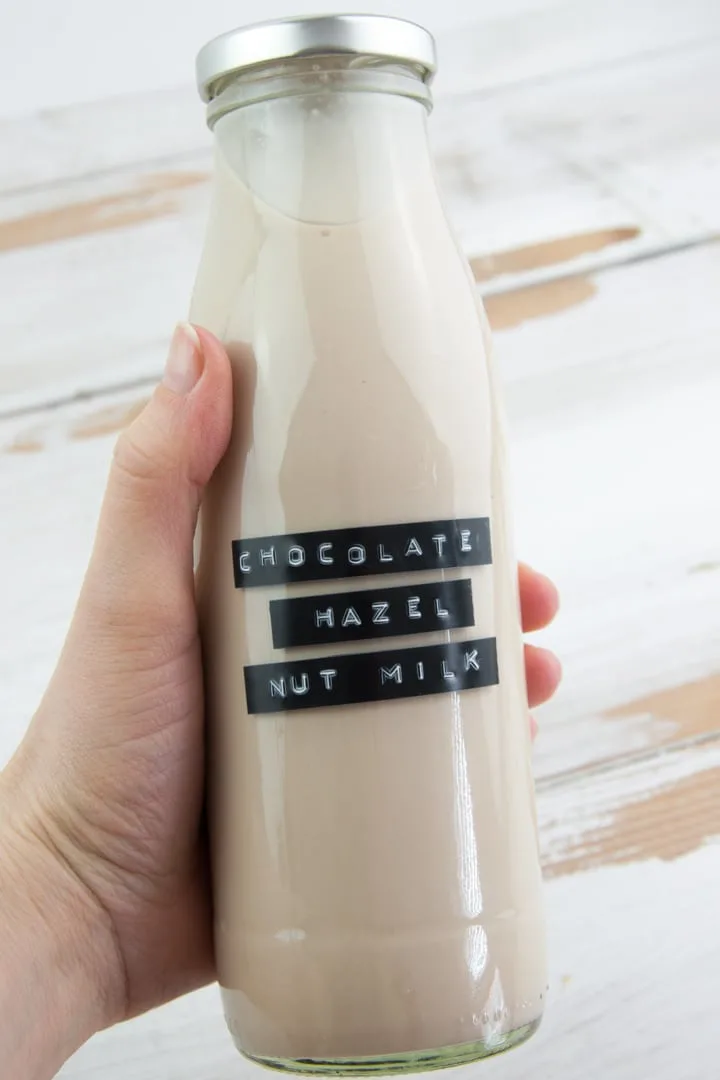 This Chocolate Hazelnut Milk (or should we call it Nutella Milk? Because that's what it tastes like!) is so good to just sip on its own. Whenever I'm craving chocolate, I just walk to the fridge, take a sip of the milk, and my craving is satisfied. It's so good!
I hope you'll enjoy these vegan milk recipes as much as I do! I just love experimenting with different bases (nuts, tahini, hemp, oat,..), different kinds of sweeteners (dates, maple syrup,…), and additional flavors (vanilla, chocolate,…). There are so many possibilities!
If you don't want to miss out on any new recipes, subscribe to my newsletter, follow me on Instagram and Facebook!
Cheers, Bianca
Affiliate Disclosure: This post may contain affiliate links, which means I may earn referral fees if you make a purchase through my link. While clicking these links won't cost you any extra money, they will help me keep this site up and running!