Do you want to make your own Coconut Milk? Great idea! I'll show you how to make homemade Coconut Milk with a high-speed blender!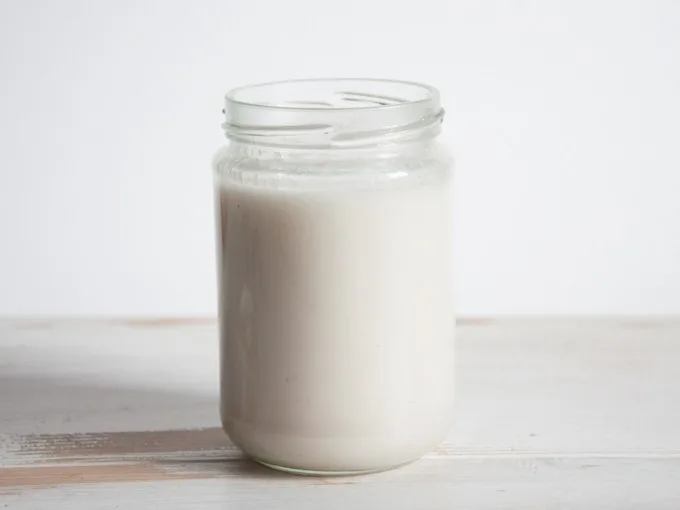 I love, love, love young Thai coconuts but I don't always have a use for the soft coconut meat. Well… all of this changed today! Because I've made homemade Coconut Milk out of the coconut meat and it's amazing. It's perfect for cooking, for example for Thai curries!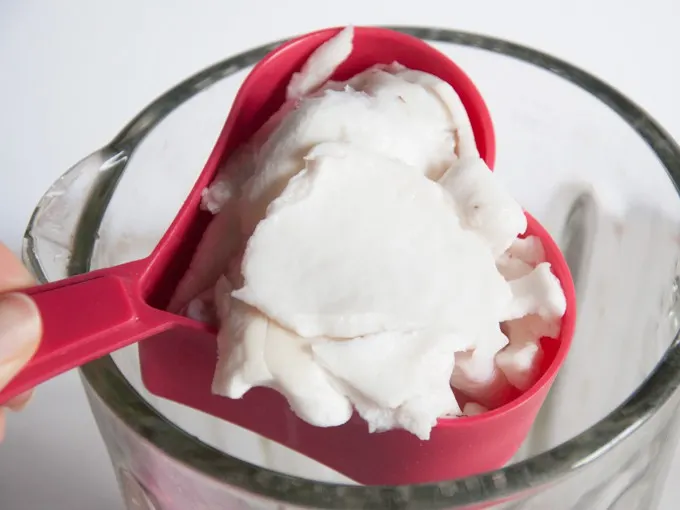 I'd recommend using a high-speed blender for making this coconut milk (Blendtec, Vitamix, Omniblend < what I used). I love my Omniblend – it's a bit cheaper than the other two professional blenders but it has enough power to make nut milk, green smoothies, and cashew cheese.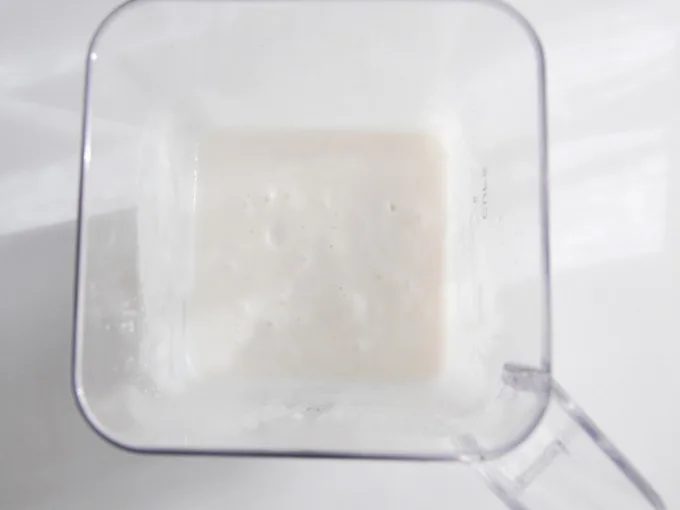 Lately, I've been really thinking about whether to buy canned coconut milk, coconut milk in glasses or in tetra paks. Cans are often lined with resin which contains BPA, so that's not good. Glass jars are heavier to carry, could break and jarred coconut milk is usually more expensive. Tetra Paks are recyclable but not really. And because I can't live without coconut milk I'm super happy that I've found this completely zero-waste method of making it.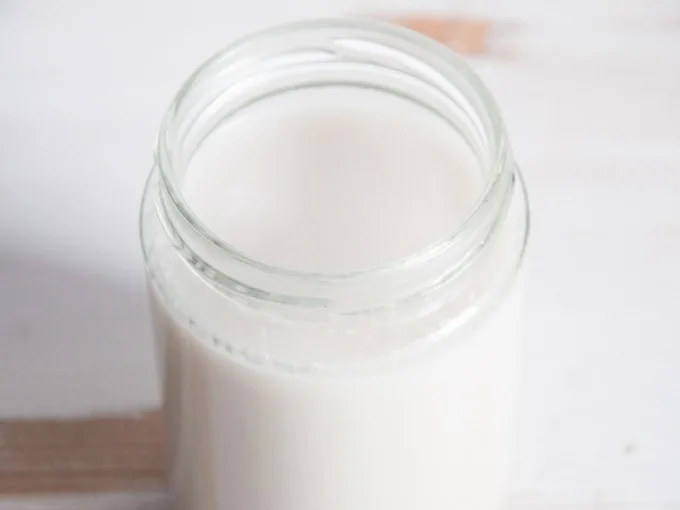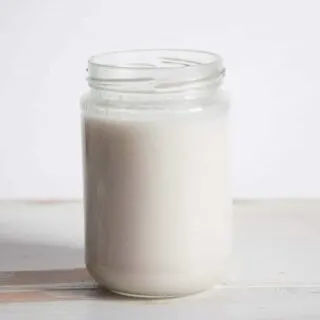 How to make Homemade Coconut Milk
You want to make your own Coconut Milk? Great idea! It's super easy to make and I'll show you how! It is perfect for cooking e.g. curries.
Ingredients
1

cup

young coconut meat

(I've used the meat from two young thai coconuts)

2/3

cup

water
Instructions
Spoon out the coconut flesh if you haven't already and put it along with the water in a blender.

Blend for about 2-5 minutes, depending on how powerful your blender is. If you're using a high-speed blender, you can use it as it is. If your blender is not that powerful, pour it through a cheesecloth or a super fine strainer into a container, press any remaining liquid out of the coconut and depending on how much stays in the cheesecloth, you may want to do another round of blending it with a little bit of water. Repeat the pouring & pressing steps.

Fill the coconut milk in an airtight container and store it in the fridge (1-2 days max) until you use it!
Nutrition
Calories:
283
kcal
Carbohydrates:
12
g
Protein:
2
g
Fat:
26
g
Saturated Fat:
23
g
Sodium:
24
mg
Potassium:
284
mg
Fiber:
7
g
Sugar:
4
g
Vitamin C:
2.6
mg
Calcium:
11
mg
Iron:
1.9
mg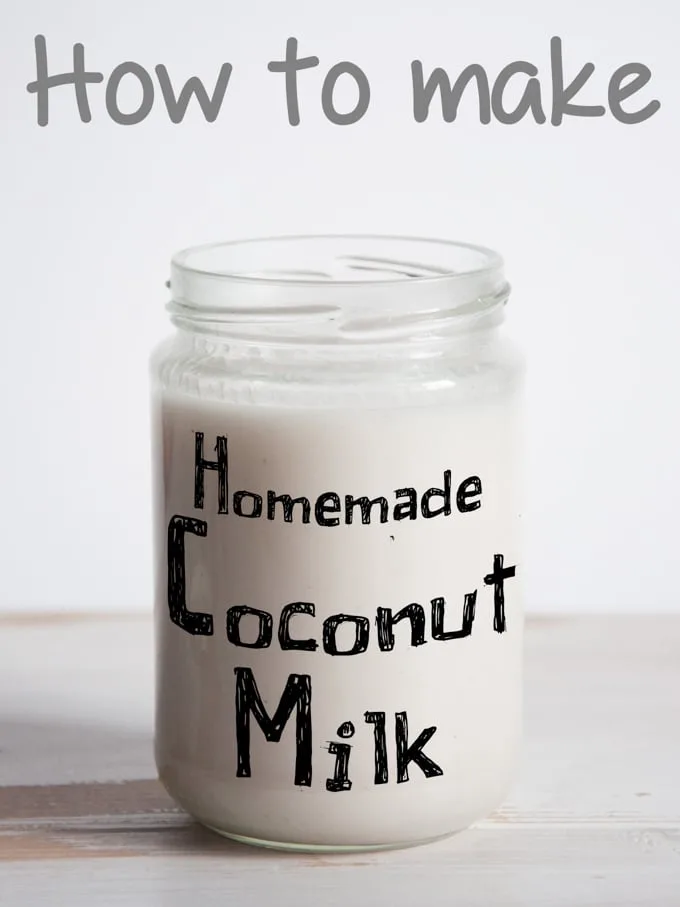 Affiliate Disclosure: This post may contain affiliate links, which means I may earn referral fees if you make a purchase through my link. While clicking these links won't cost you any extra money, they will help me keep this site up and running!