You want to deep-fry but you don't have a deep-fryer? No worries! You can deep-fry at home using a pot! Make sure you read this post carefully to prevent oil spills or worse.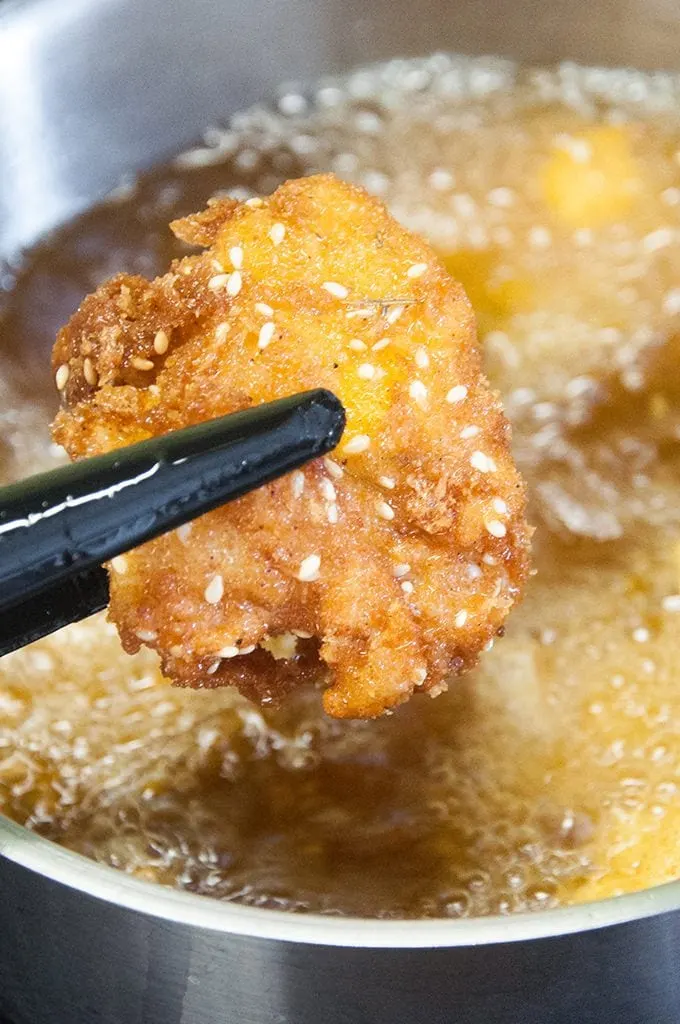 It took me such a long time before I finally worked up the courage to deep fry at home. Hot oil is scary – and for a good reason! It can be really dangerous if you don't know what you are doing. So with this post, I want to help you take away the fear of deep-frying at home in a pot.
Let's face it. Most of us don't have a deep-fryer. And that's okay! You can deep-fry in a pot too!
Things to know about Deep-Frying in a pot:
Type of oil: Use oil with a high smoke point (e.g. canola oil, sunflower oil, peanut oil or soybean oil are good options)
Pot size: The smaller the pot, the less oil you will need. I always use the smallest pot possible for my soon-to-be-fried goods.
Oil amount: Fill just enough oil so that the food you want to fry can swim in the oil. Don't fill the pot more than to 1/3-1/2 with oil to give it enough room. When frying the oil will rise, so you don't it to spill over. Worst case!
Oil temperature: The ideal temperature for the oil would be 375°F/190°C. Use a deep-fry thermometer if you have one. If not, stick the end of a wooden spoon into the oil, if it sizzles around the stick, it's hot enough. The oil should never smoke, if it does, reduce the heat.
Preparing the food: Make sure the foods you want to fry are patted dry. Water and oil are not a good idea.
Lowering the food into the oil: Make sure you carefully lower the food into the oil with a slotted deep fry spoon or tongs to prevent hot oil splashes!
Frying times: Smaller foods will take less time to fry. If you notice that foods brown too quickly but they are not done in the middle, then lower the oil temperature. Never walk away from the pot when you fry.
Removing excess oil: Transfer the fried goods onto a plate lined with paper towels to remove excess oil.
Save the oil: No need to toss out the oil after frying! Let it cool off completely. Then strain the oil to remove solid bits and transfer into a container to use it several times over.
My favorite deep-fried recipes
Savory Recipes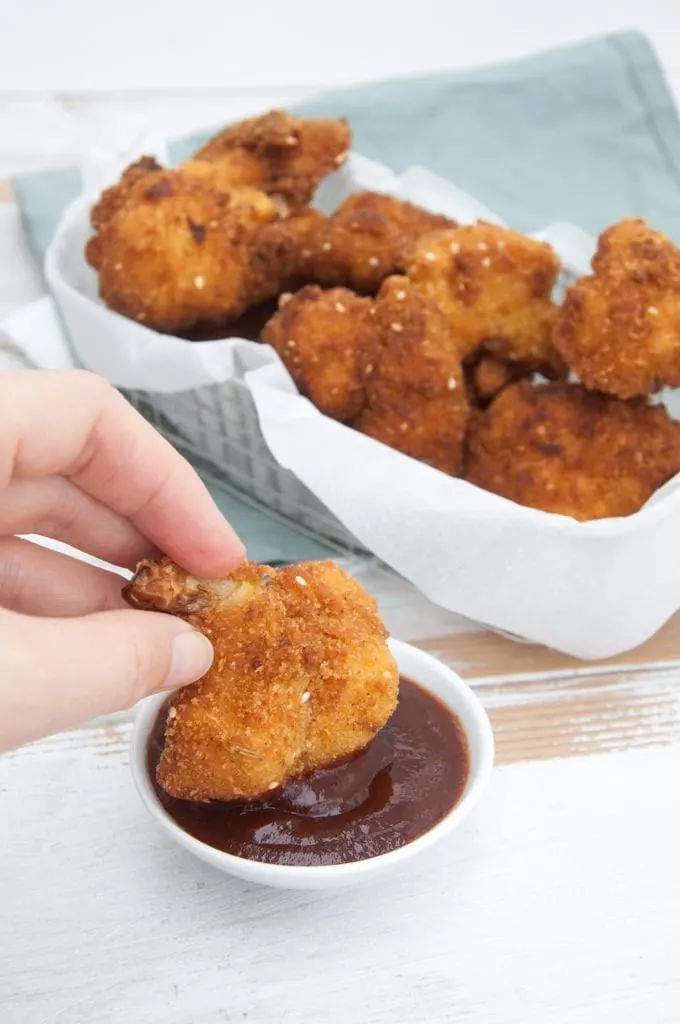 Breaded & Fried Cauliflower Nuggets – These Breaded & Fried Cauliflower Nuggets are the perfect game day snack! Even when you're not into sports, you'll love these crispy veggie nuggets. It's almost unbelievable that these are made with cauliflower! Dip them into BBQ sauce and enjoy!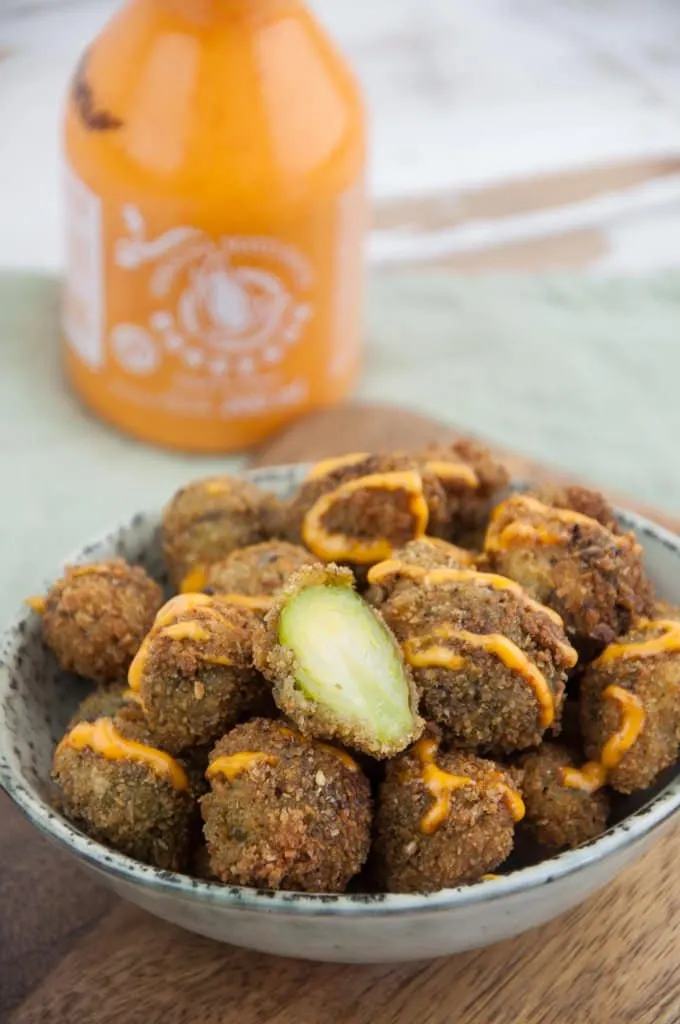 Crispy Fried Brussels Sprouts – These Crispy Fried Brussels Sprouts with Sriracha Mayo are the perfect appetizer/snack for all Brussels Sprouts lovers! They are crispy on the outside and melt-in-your-mouth-sprouts in the center.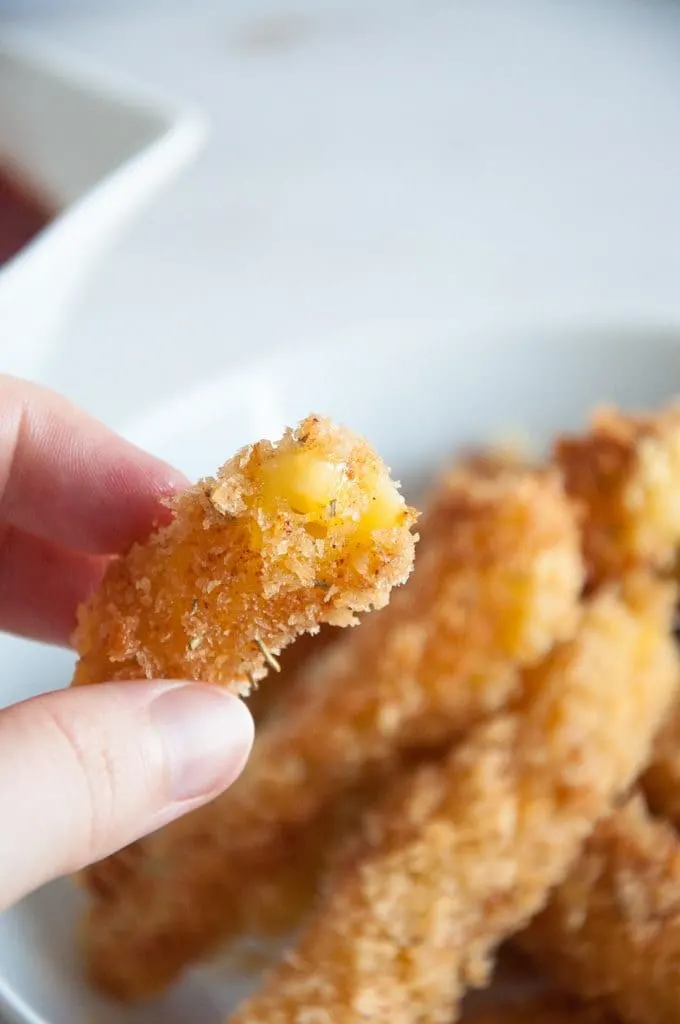 Vegan Cheese Sticks – Before I went vegan I loved cheese sticks. These vegan cheese sticks are the perfect alternative! Crispy on the outside, ooey gooey on the inside!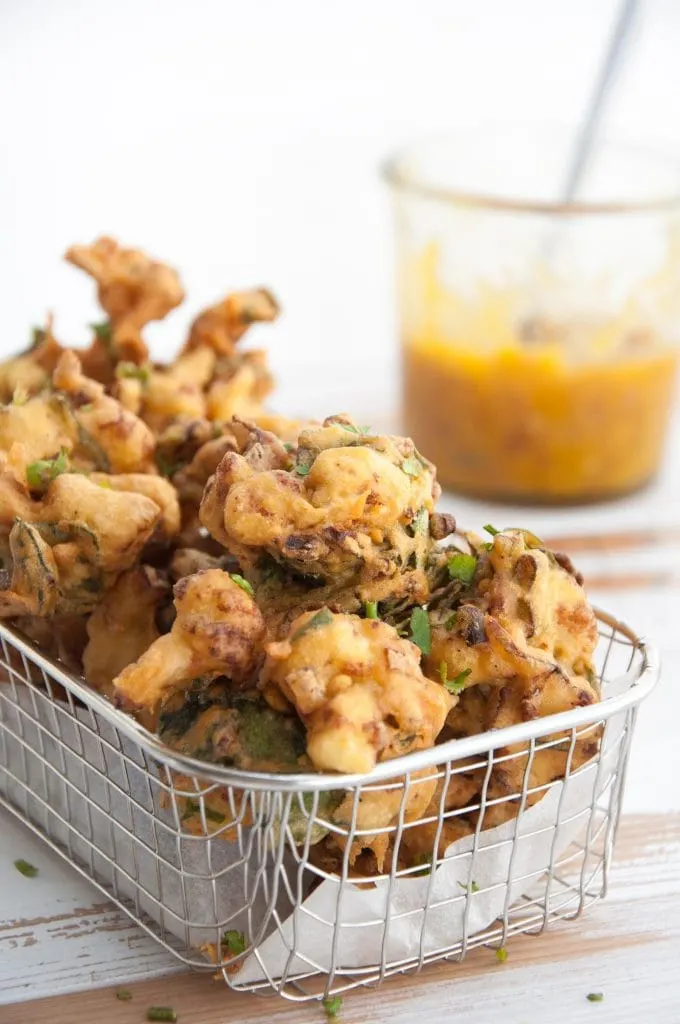 Vegetable Pakoras – These fried Vegetable Pakoras with cauliflower and spinach are easy to make and delicious! Serve with homemade Mango Chutney for a flavor explosion. They are the perfect Indian snack or appetizer.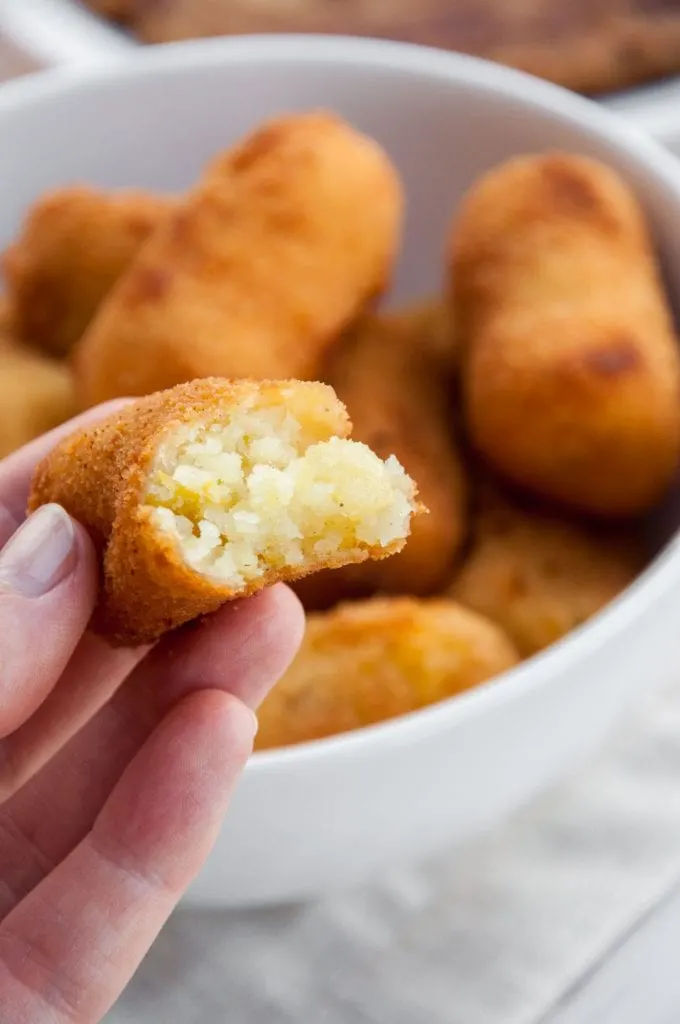 Vegan Potato Croquettes – The perfect side dish for festive Thanksgiving or Christmas dinners! Crispy on the outside and soft on the inside – just like they should be!
Sweet Recipes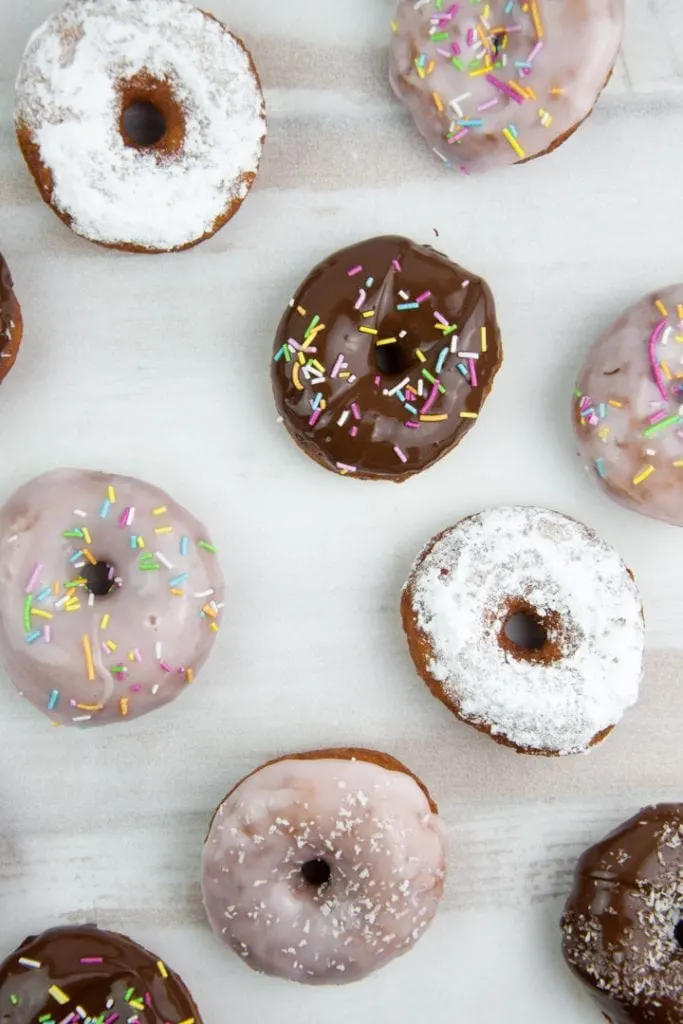 Vegan Donuts – Who doesn't love fluffy vegan donuts?! These are super easy to make, fried, not baked. Coat them in chocolate, glaze, powdered sugar and add sprinkles!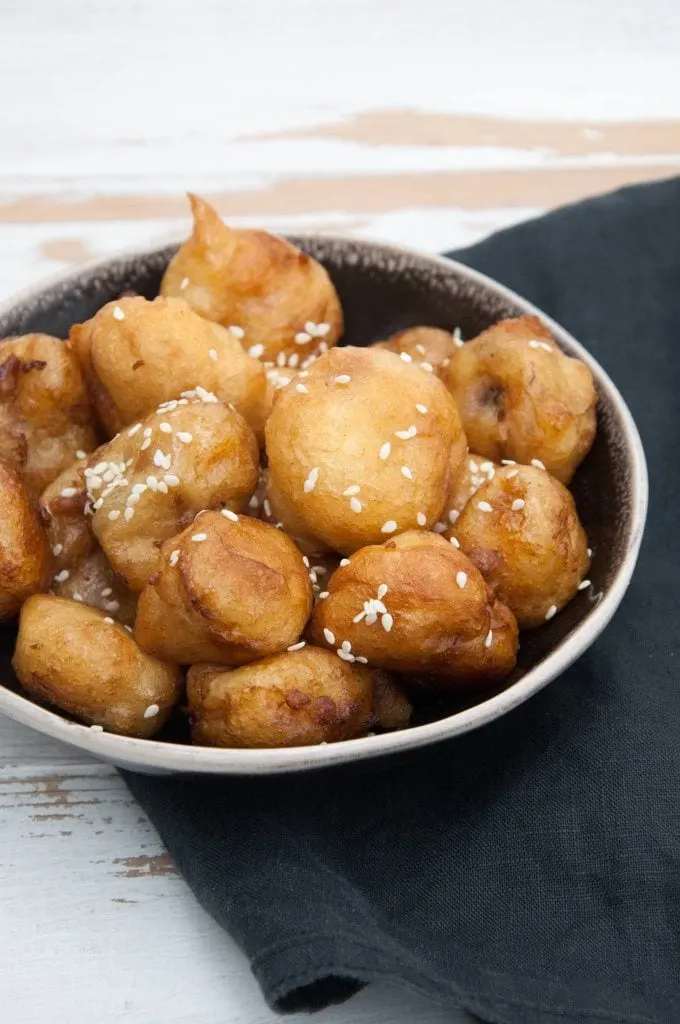 Vegan Banana Fritters – These vegan Banana Fritters have a light and crispy batter, they are coated in maple syrup and sprinkled with sesame seeds. The perfect treat for Banana Lovers!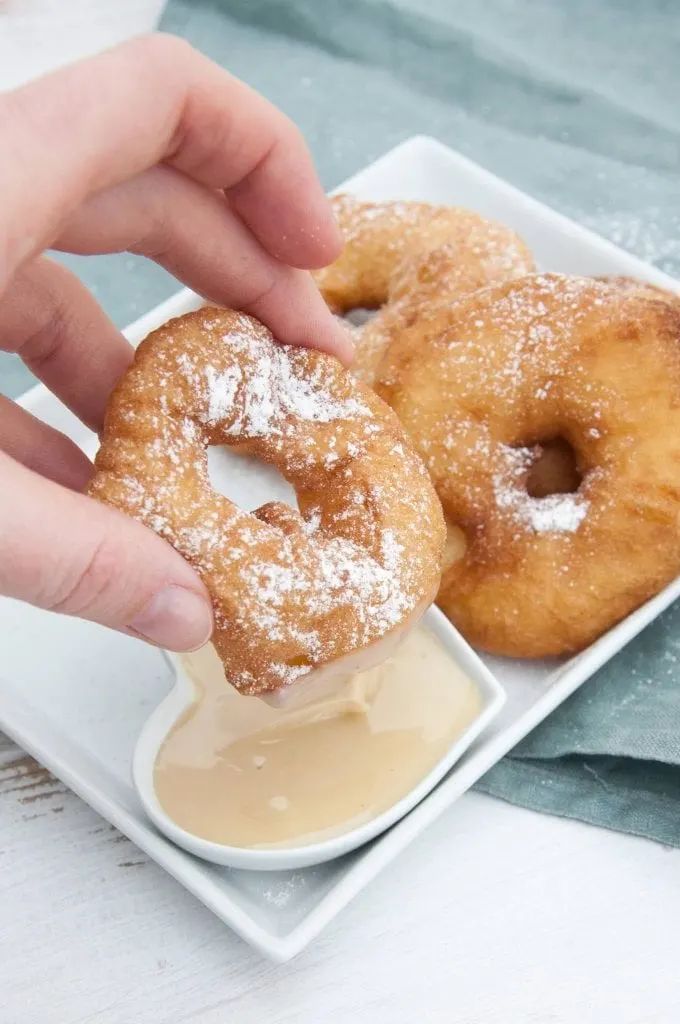 Apple Fritter Rings – Apple Fritter Rings were one of my childhood favorites! But you don't need eggs or dairy to make them. These Vegan Apple Fritter Rings taste just like the real deal (if not better!). Served with an Almond Maple Sauce – this is a match made in heaven!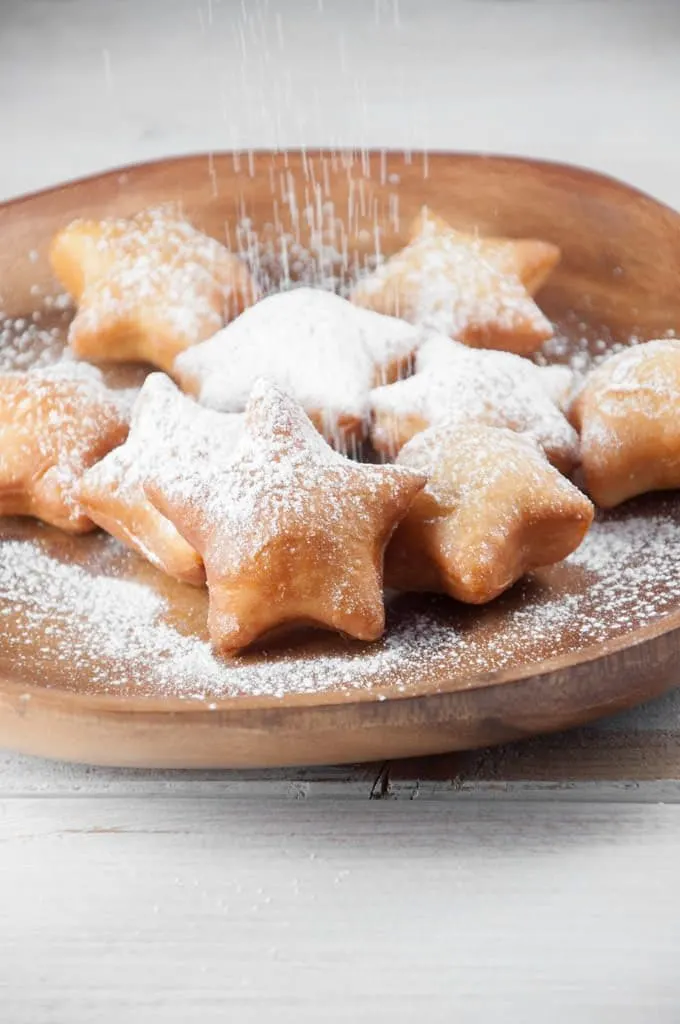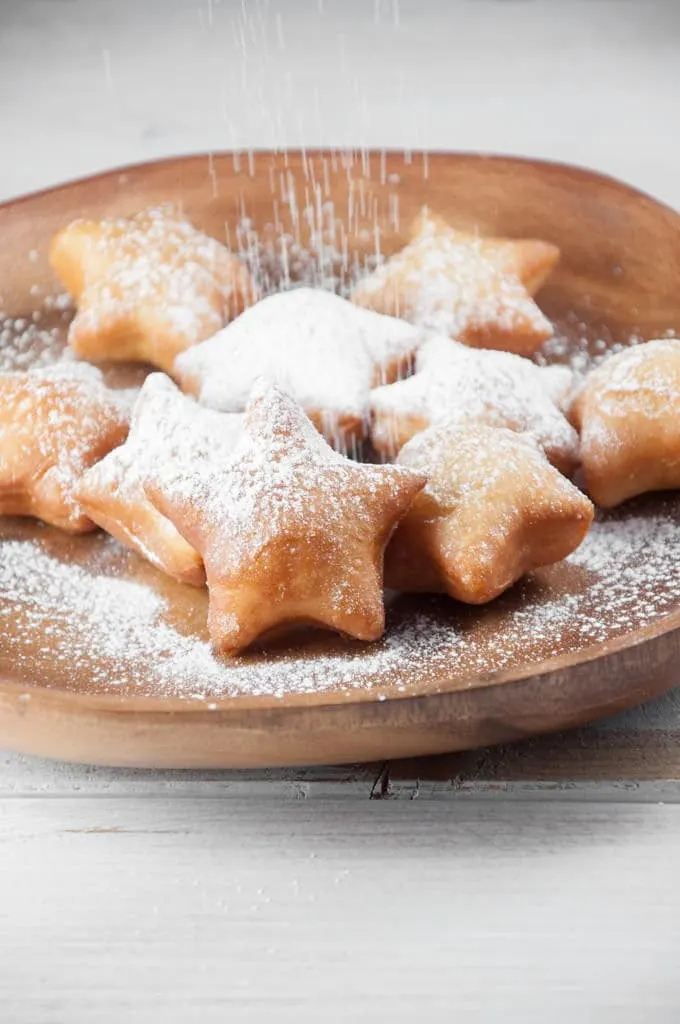 Powdered Sugar Snow Star Donuts – These vegan Snow Star Donuts dusted with powdered sugar are the perfect treat for the holidays! Fluffy inside, crisp outside. Absolutely delicious!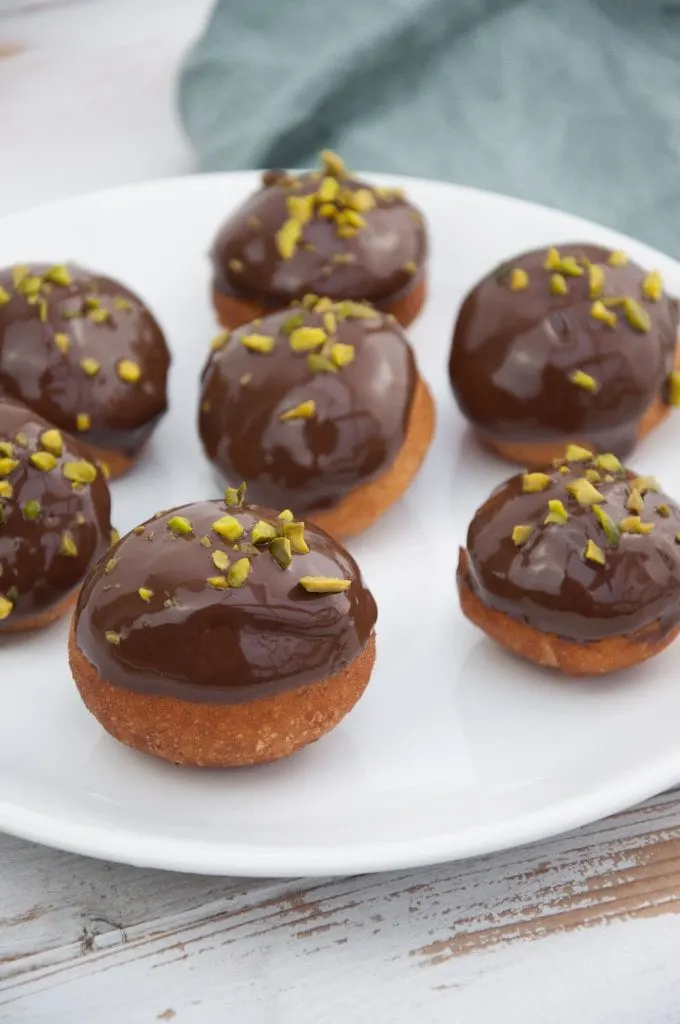 Donut Holes – Donuts are nice and all, but my heart beats for Donut Holes. Small, puffy bits of crispy deliciousness – that's where it's at. If you're anything like me, you'll love these Vegan Donut Holes with Chocolate Coating and sprinkled with chopped pistachios.
Affiliate Disclosure: This post may contain affiliate links, which means I may earn referral fees if you make a purchase through my link. While clicking these links won't cost you any extra money, they will help me keep this site up and running!