Hey Chickpea Lovers, this post is for you! 25+ Amazing Vegan Falafel recipes made with canned or dried chickpeas, veggiefied or not, used in burgers, wraps, curries, bowls, and many more ideas to get your daily dose of falafel!

Who doesn't love a good falafel (or two, or ten)?! Crispy chickpea goodness. I think this is something we can all agree on. Falafel are amazing!
Are you team #cannedchickpeas or #driedchickpeas? No matter on which side you're on, in this post you'll find recipes with both options.
Also, did you know you can add veggies into your falafel to make them even healthier? You can find 8 veggiefied falafel recipes below!
You can eat falafel in many more ways than just as a snack or in a wrap, the last section gives you many more ideas how to include more falafel in your life: falafel bowls, falafel burger, falafel curries are just a few of them!
Here's an overview of what you'll find in this round-up:
Falafel made with canned chickpeas
Falafel made with dried chickpeas
Veggiefied Falafel
Falafel in Wraps, Burgers, Bowls, and more!
Hope you enjoy this post! Happy falafeling!
Falafel made with canned chickpeas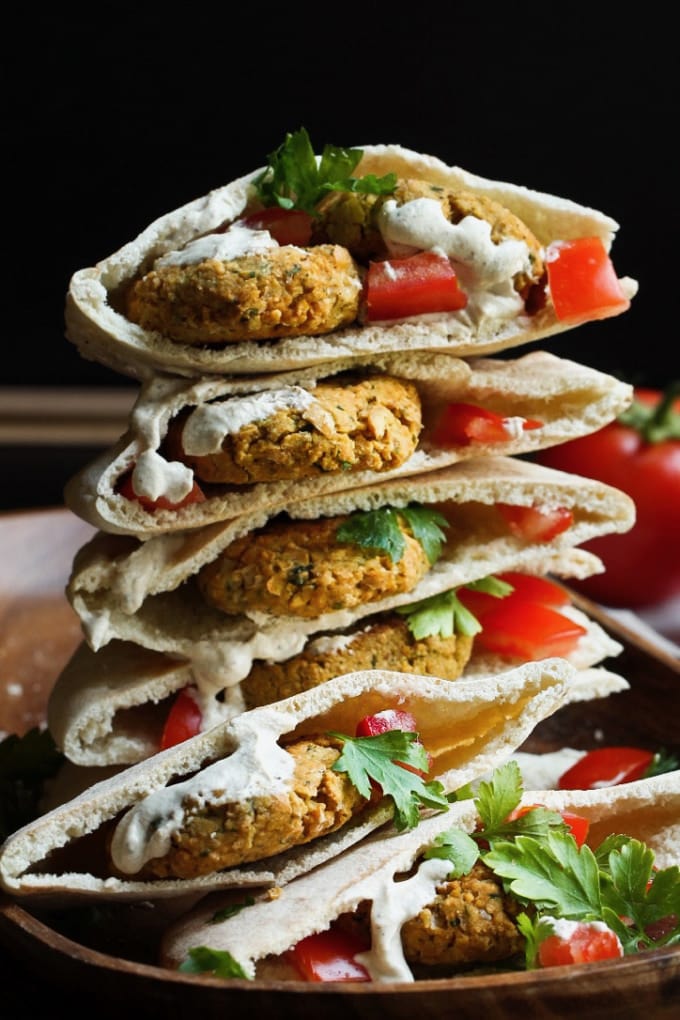 Easy Vegan Baked Falafel (Oil-free) by The Vegan 8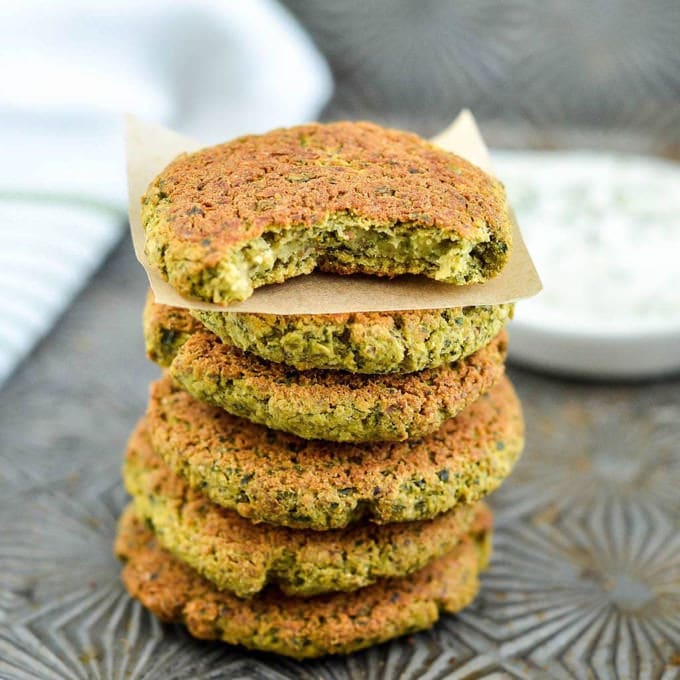 Freezer-Friendly Vegan Baked Falafel by Joy Food Sunshine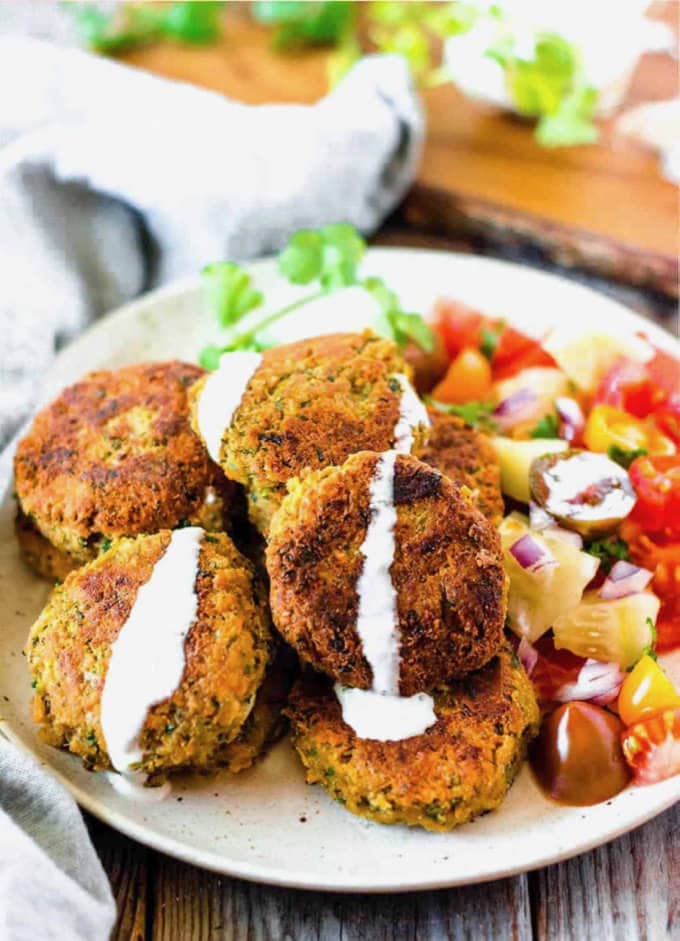 Vegan, Gluten-Free Baked Falafel by Healthier Steps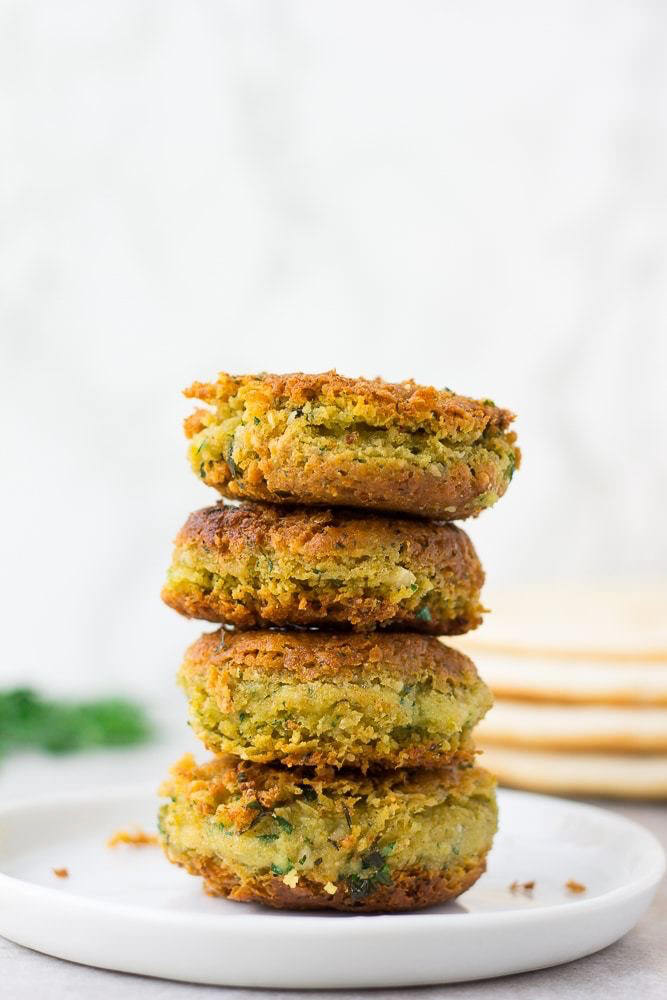 Easy Vegan Falafel by Nora Cooks
Falafel made with dried chickpeas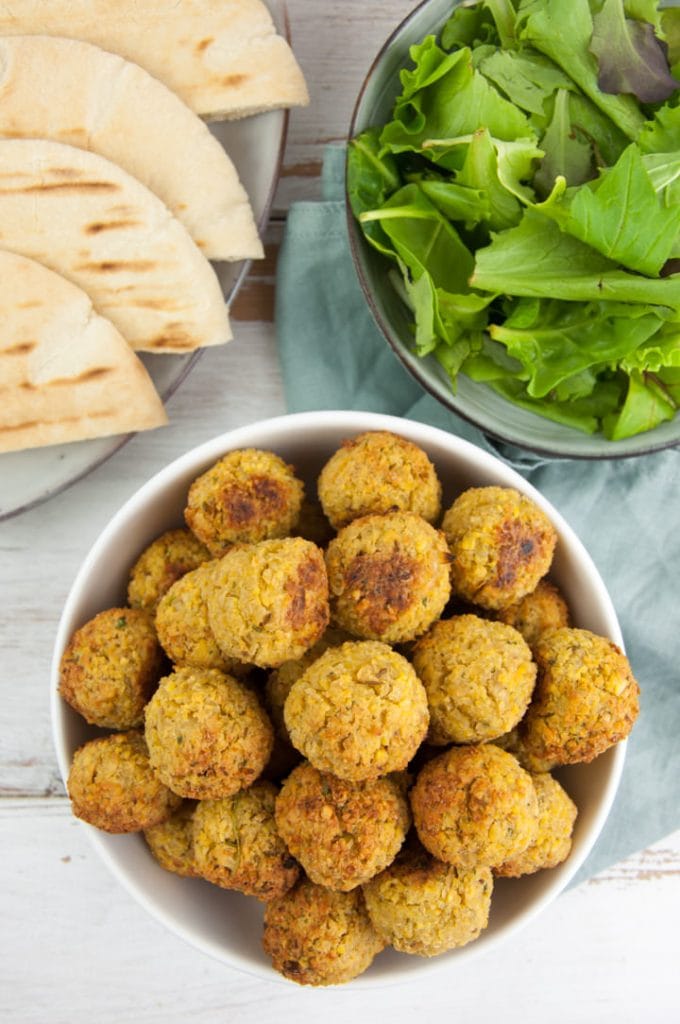 Huge Batch of Falafel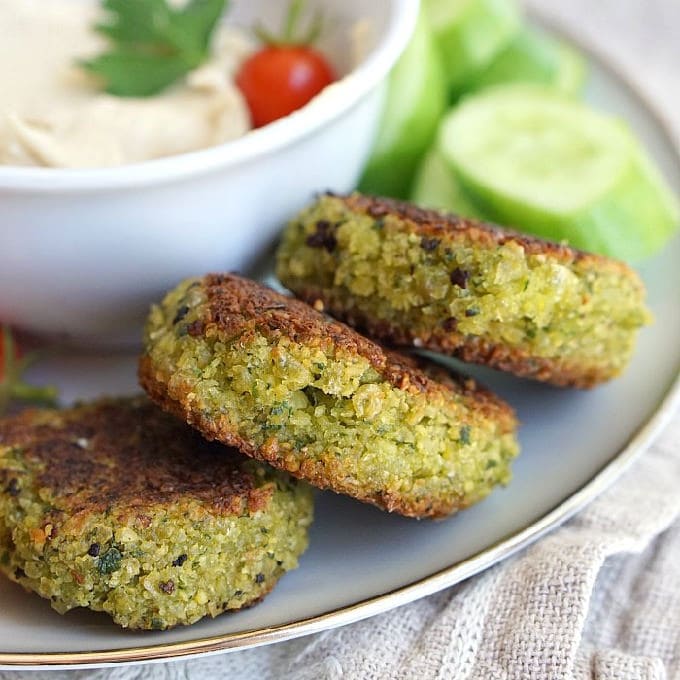 Falafel by Yummy Mummy Kitchen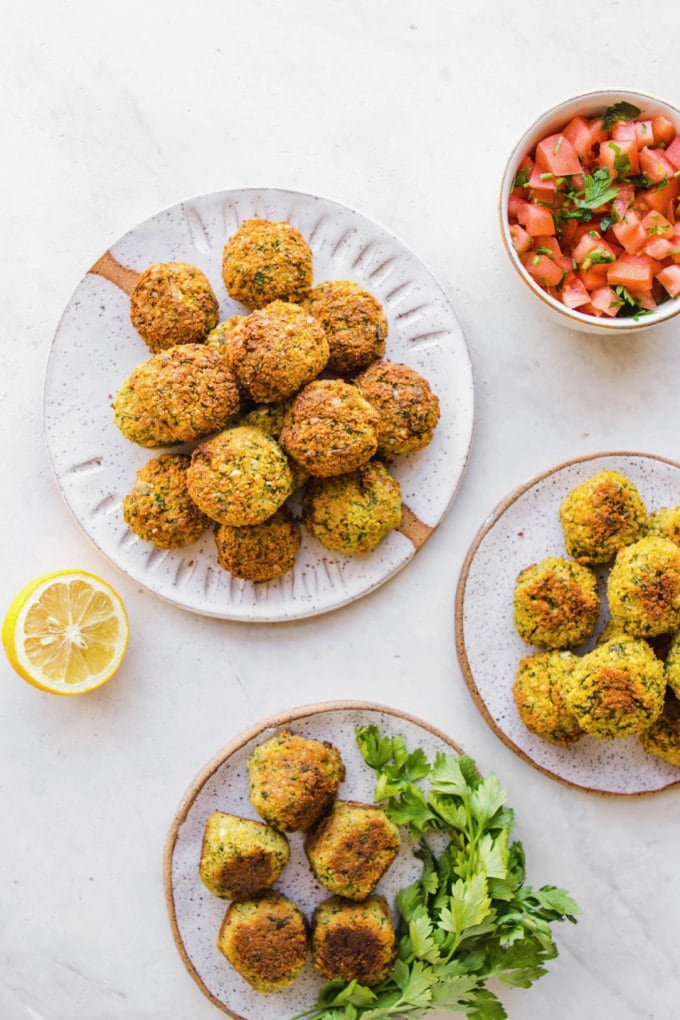 Easy Falafel Recipe (gluten-free) by From My Bowl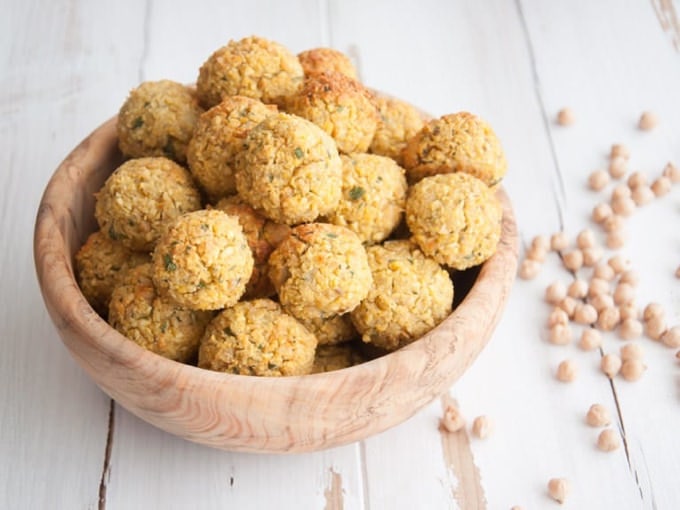 Vegan Oil-Free Oven-Baked Falafel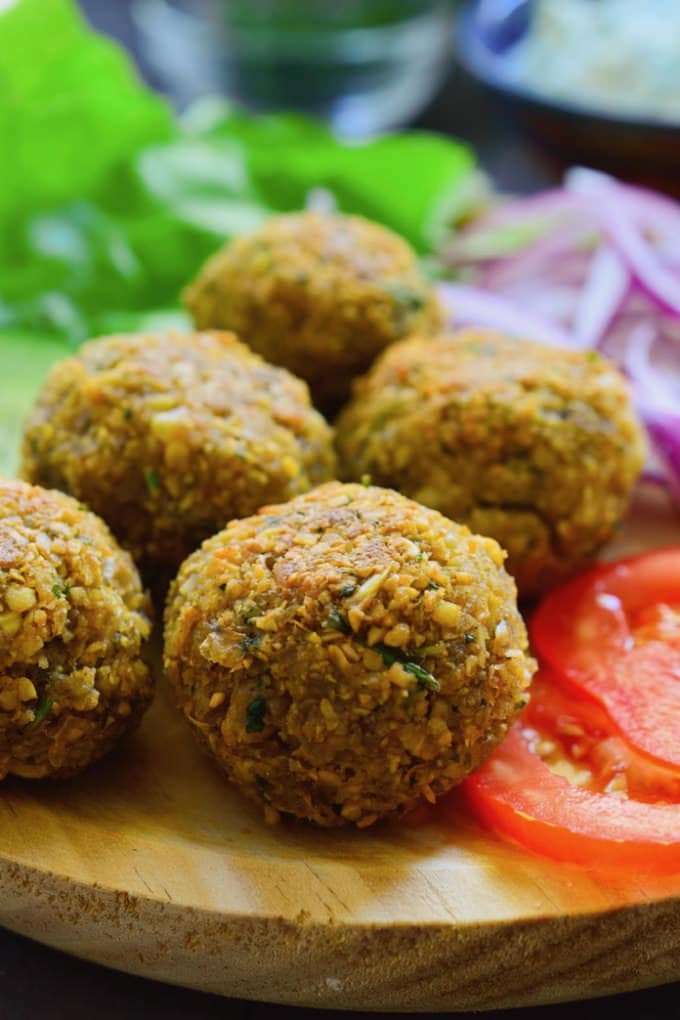 Vegan Falafel Recipe by Cilantro & Citronella
Veggiefied Falafel – Make Falafel even healthier by adding different Veggies!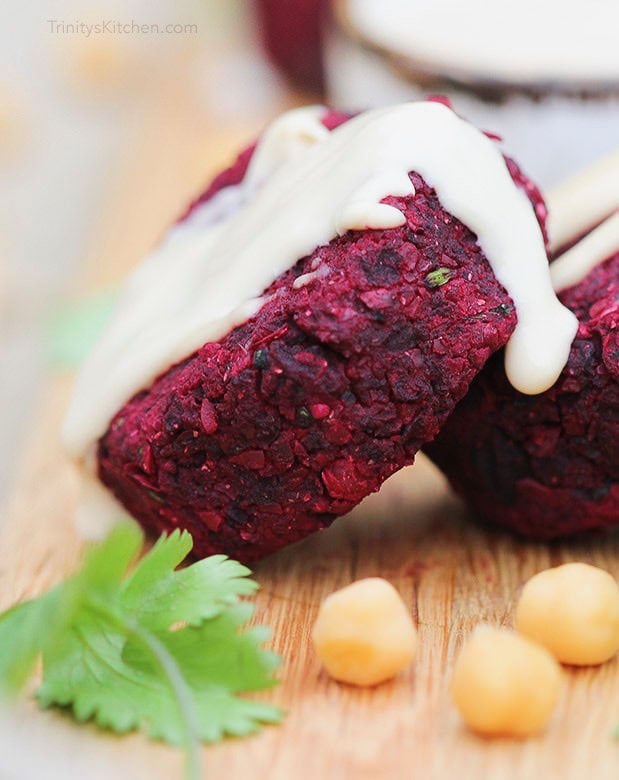 Roast Beetroot Falafel by Kind Earth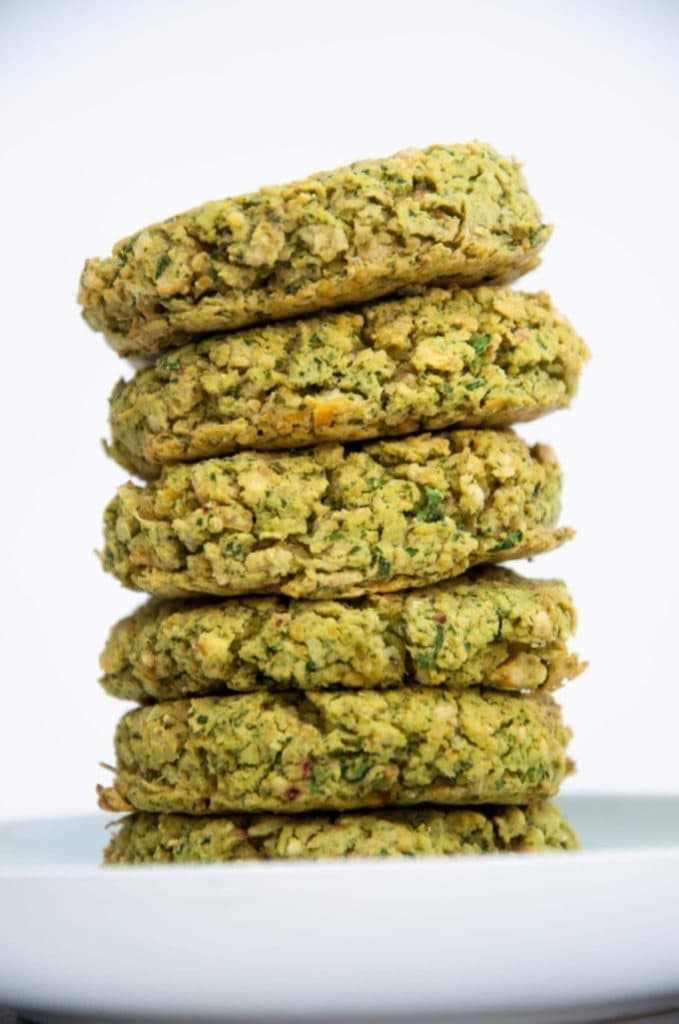 Spinach Falafel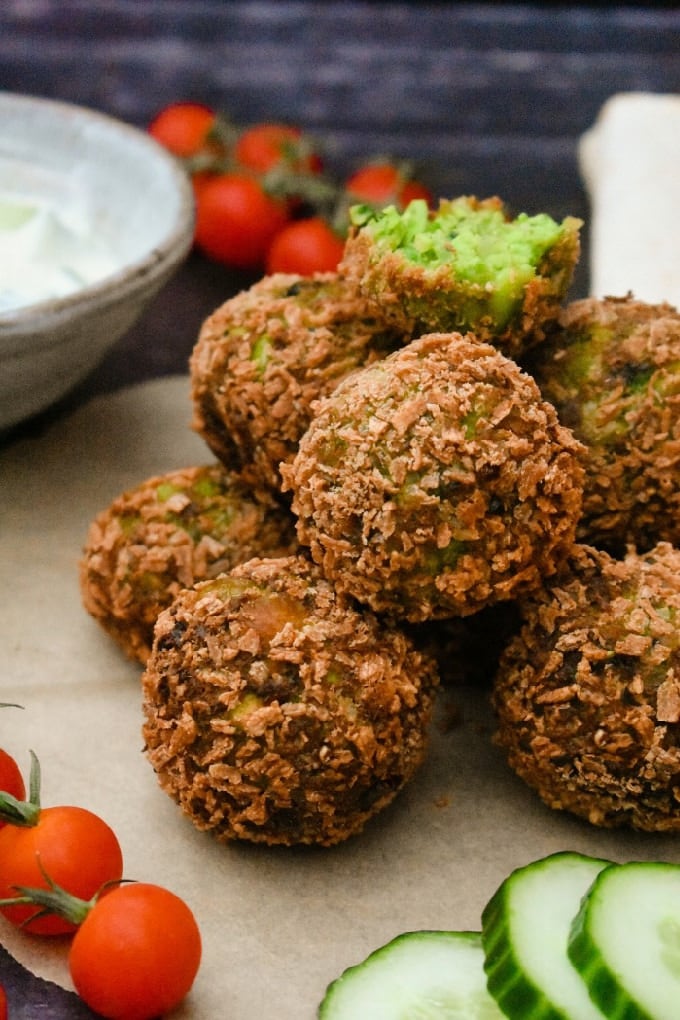 Green Edamame and Pea Falafel by Tinned Tomatoes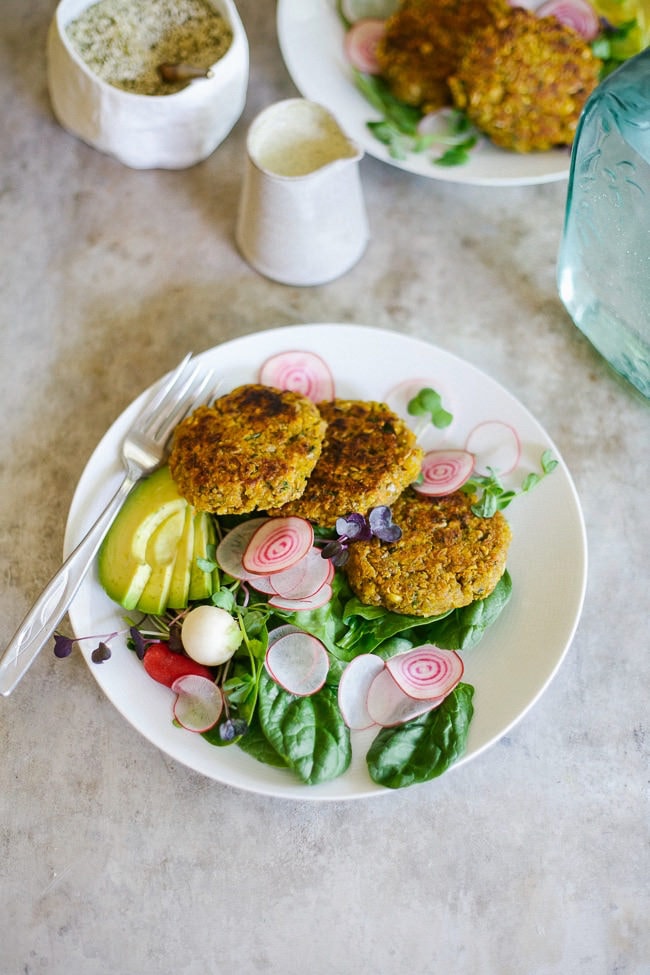 Crispy Carrot Sunflower Falafel by Wholehearted Eats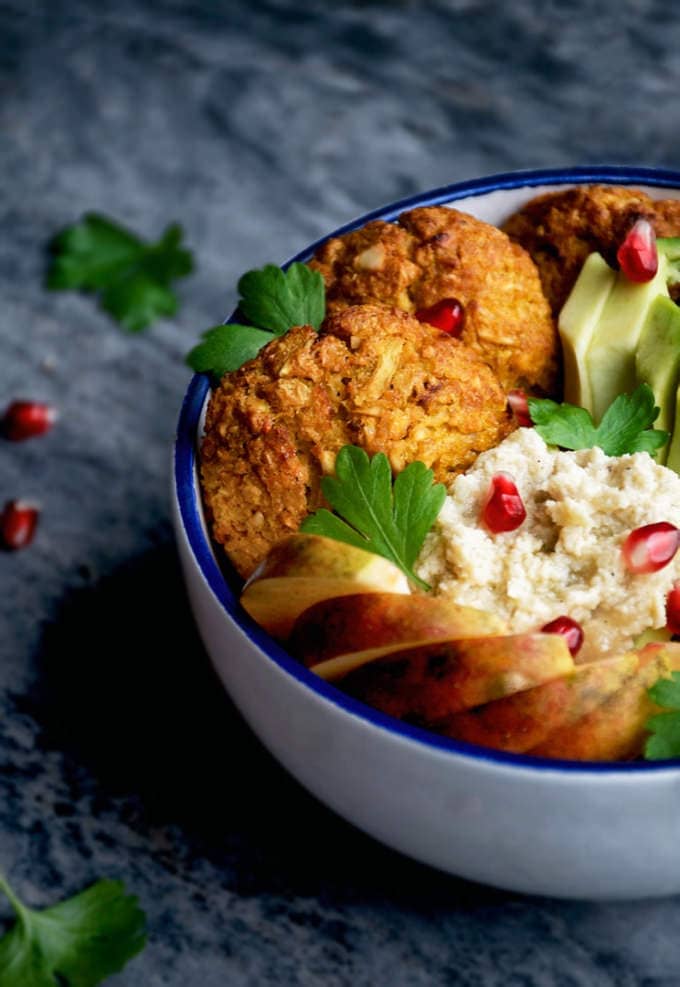 Baked Pumpkin Falafel by Occasionally Eggs
Sweet Potato Falafel by Broke Foodies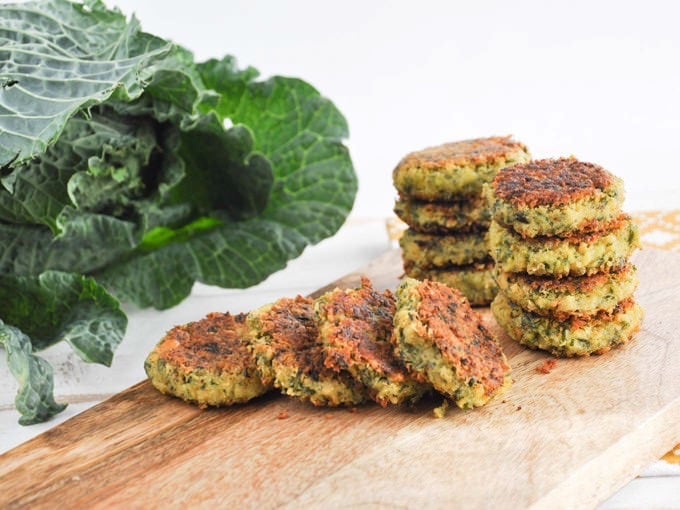 Collard Green Falafel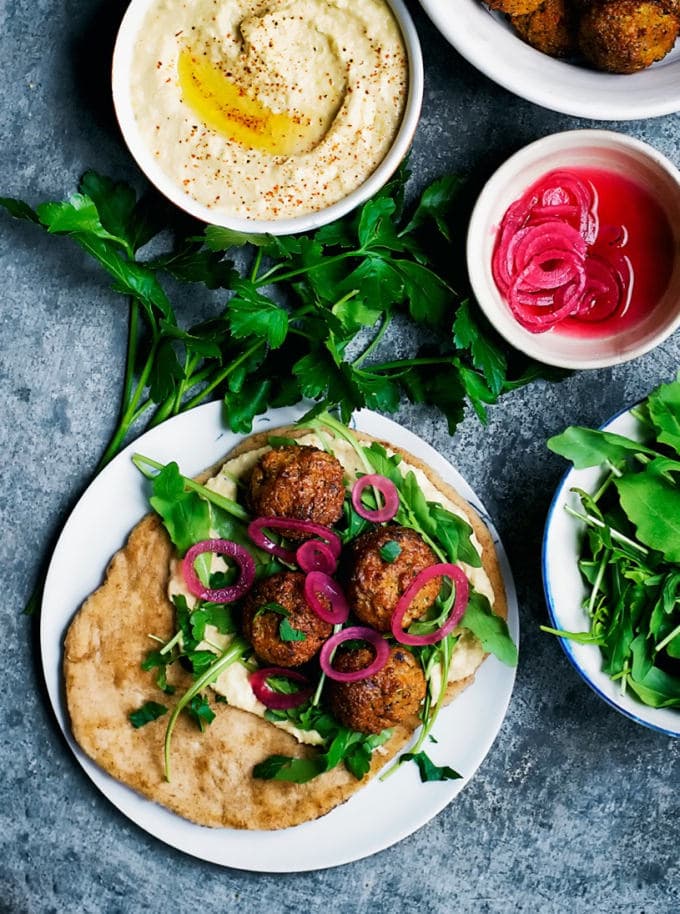 Red Lentil Falafel by Occasionally Eggs
Falafel in Wraps, Burgers, Bowls, and more!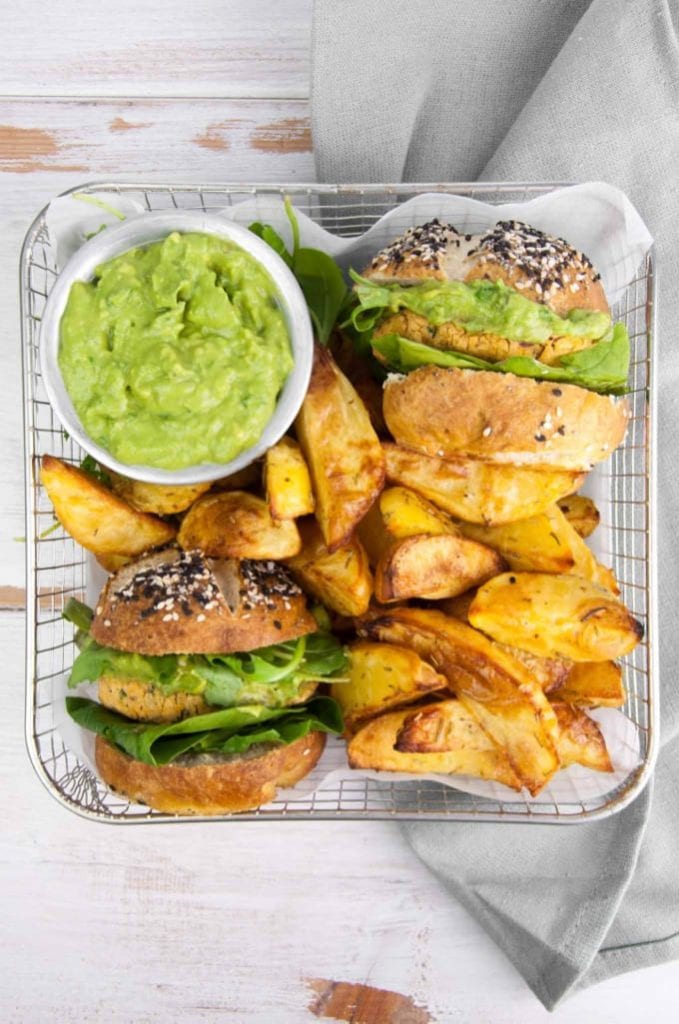 Falafel Burger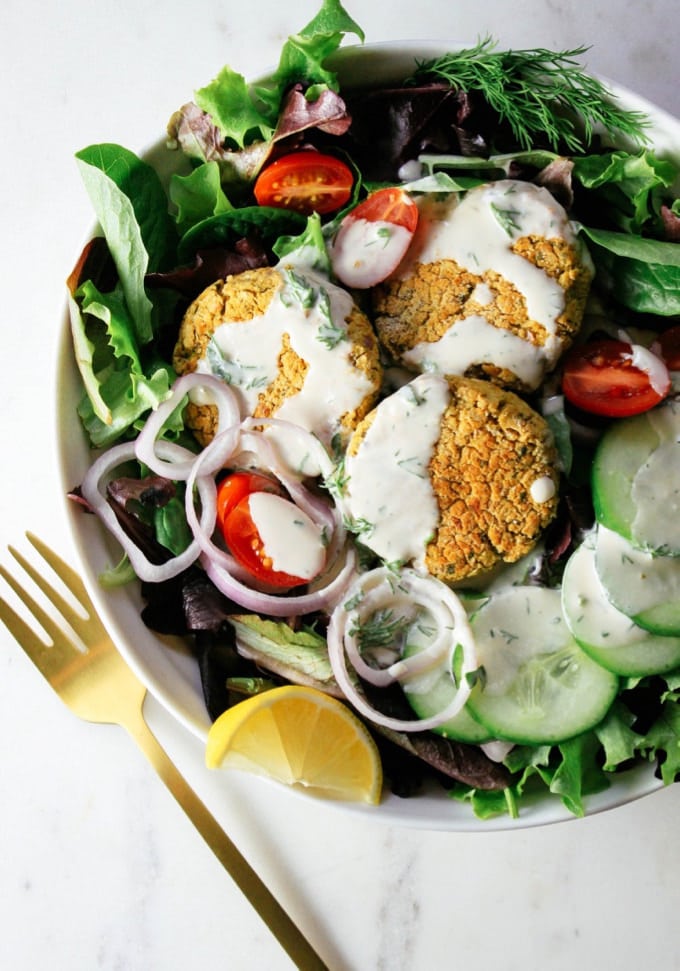 Baked Falafel with two creamy dressings by Simple Veganista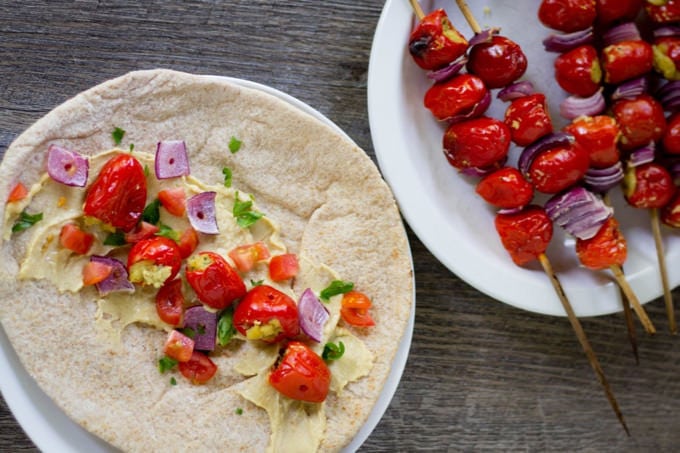 Grilled Falafel Kabobs by Bear Plate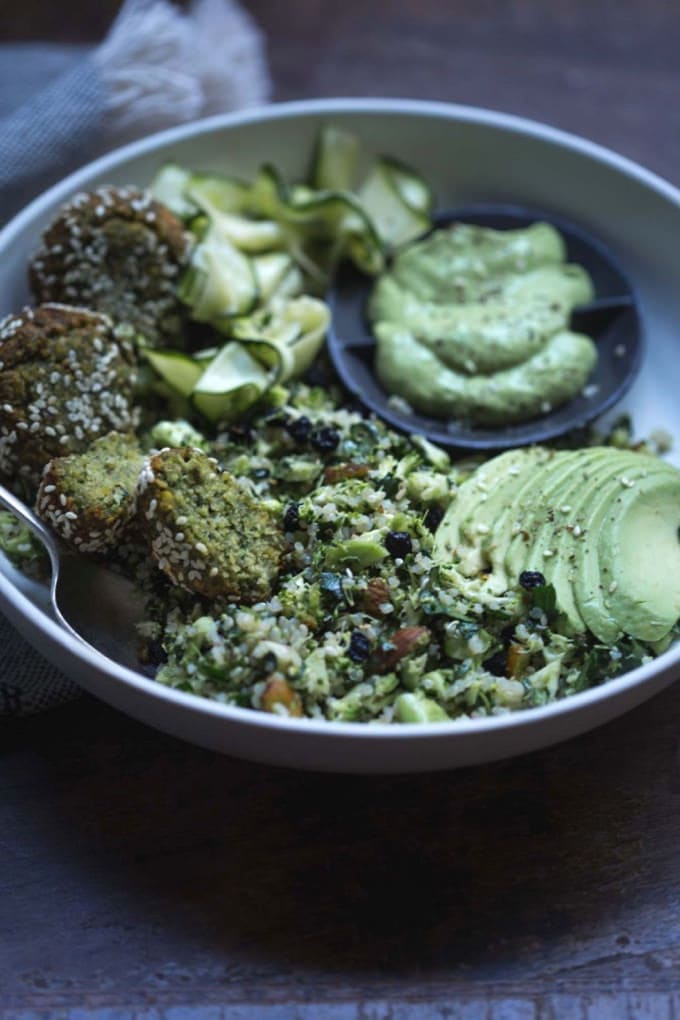 My Goodness Green Falafel Bowl by My Goodness Kitchen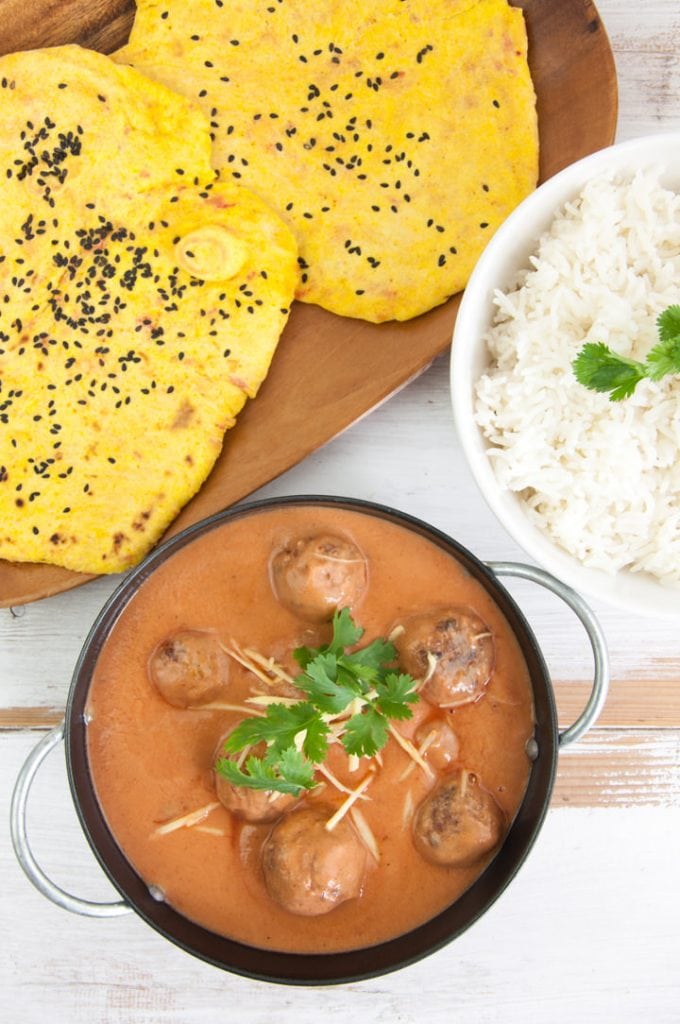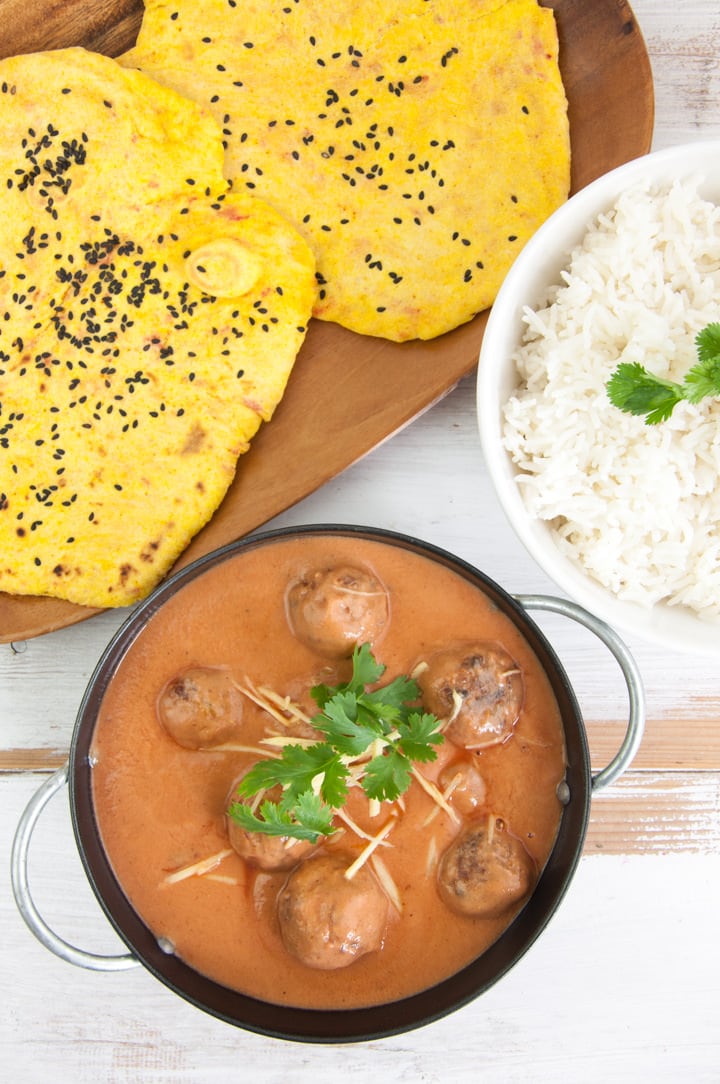 Vegan Falafel Curry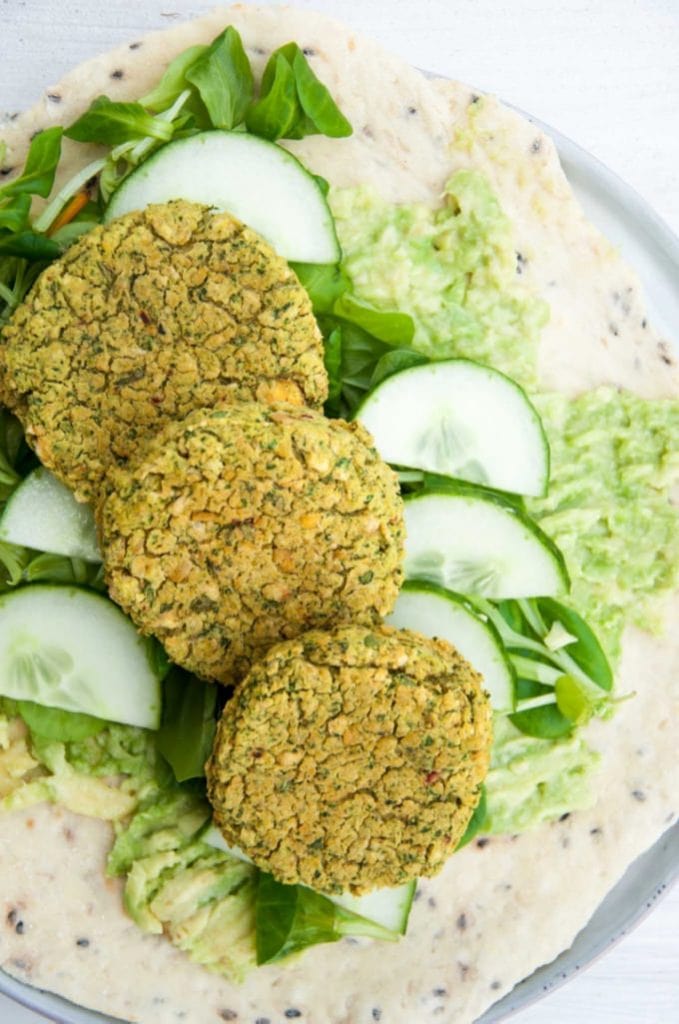 Green Goddess Wrap with Spinach Falafel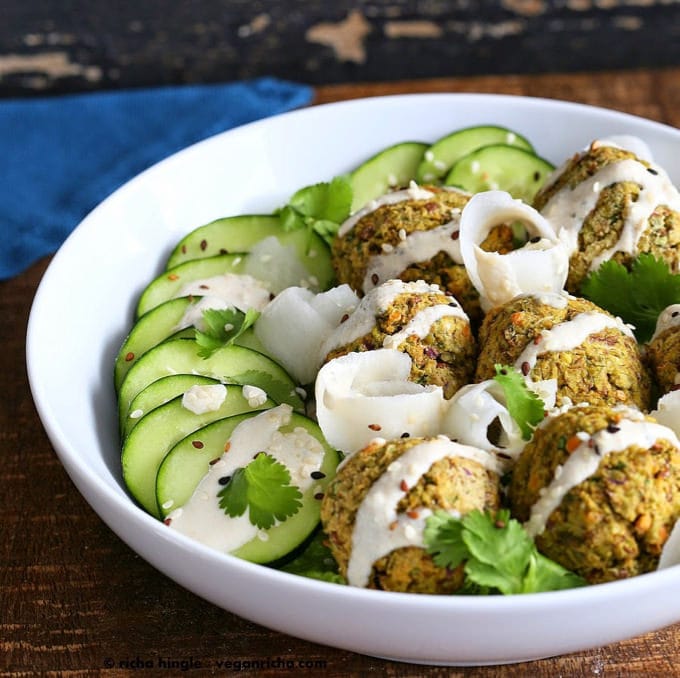 Baked Lentil Split Pea Falafel Bowl by Vegan Richa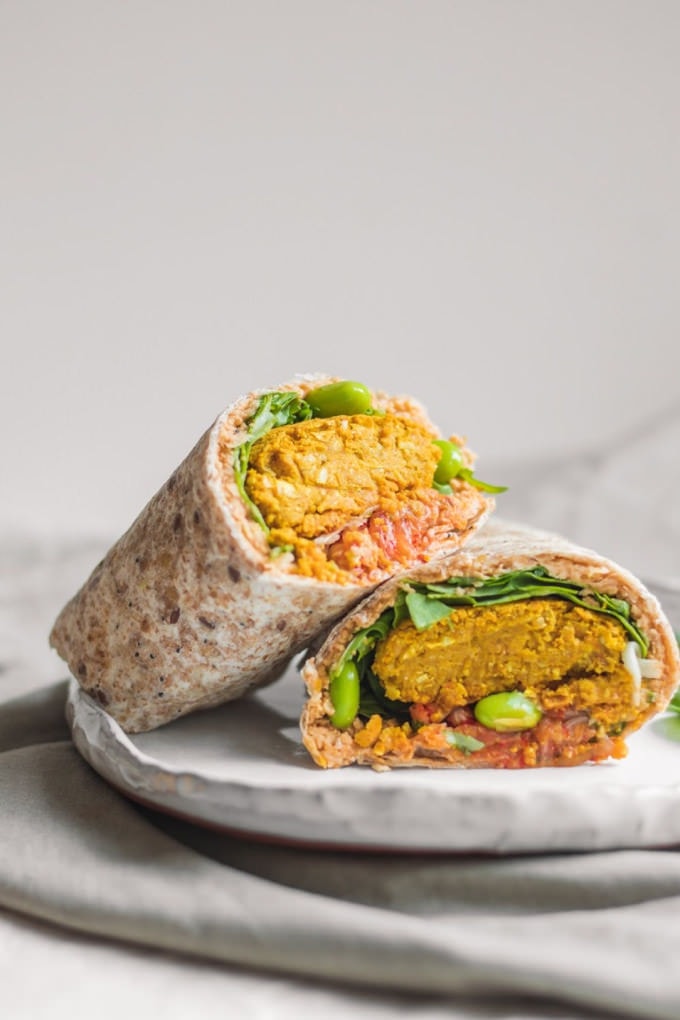 Edamame and Kimchi Vegan Falafel Wrap by Earth of Maria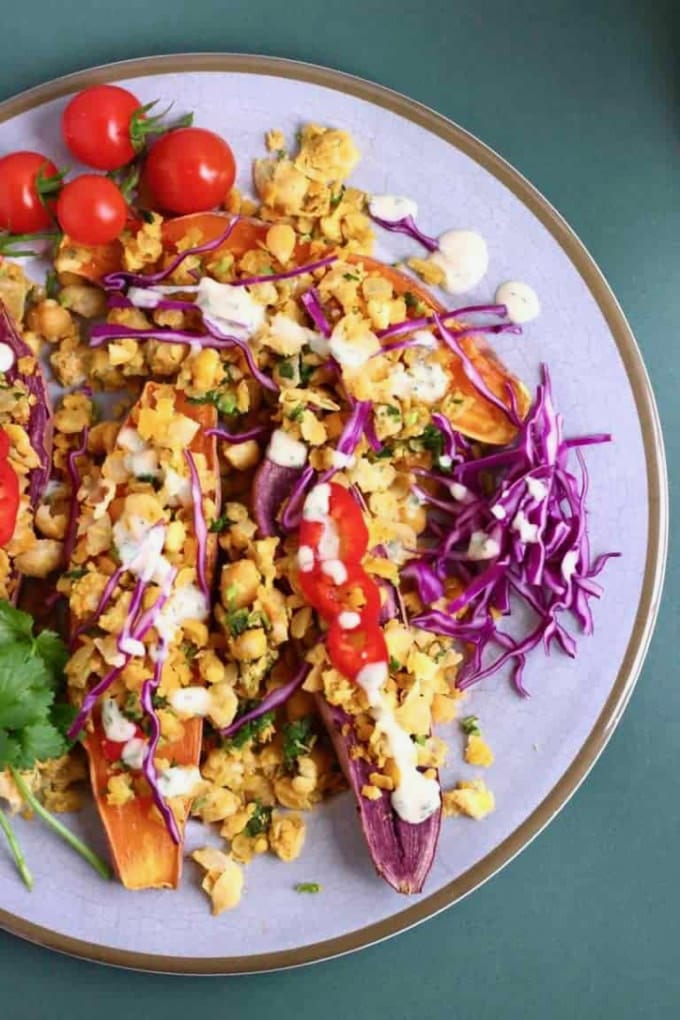 Lazy Falafel Baked Sweet Potatoes by Rhian's Recipes
Do you love this collection of falafel recipes? Share it with your falafel-loving friends! :)
And I've love to hear about your favorite way to eat falafel in the comments!
Affiliate Disclosure: This post may contain affiliate links, which means I may earn referral fees if you make a purchase through my link. While clicking these links won't cost you any extra money, they will help me keep this site up and running!