Hey Chickpea Lovers, this post is for you! 25+ Amazing Vegan Falafel recipes made with canned or dried chickpeas, veggiefied or not, used in burgers, wraps, curries, bowls, and many more ideas to get your daily dose of falafel!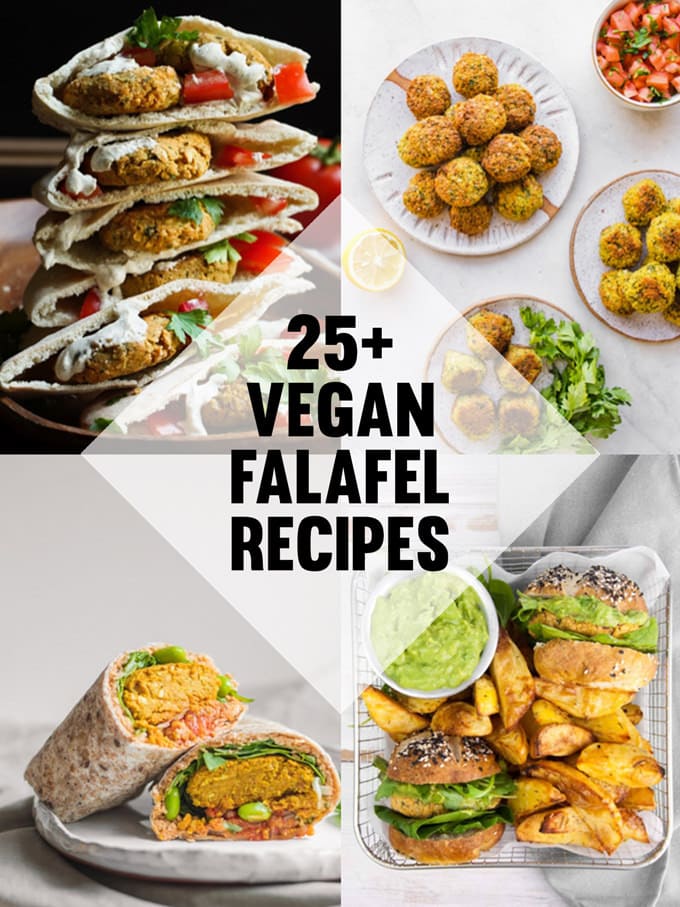 Who doesn't love a good falafel (or two, or ten)?! Crispy chickpea goodness. I think this is something we can all agree on. Falafel are amazing!
Are you team #cannedchickpeas or #driedchickpeas? No matter on which side you're on, in this post you'll find recipes with both options.
Also, did you know you can add veggies into your falafel to make them even healthier? You can find 8 veggiefied falafel recipes below!
You can eat falafel in many more ways than just as a snack or in a wrap, the last section gives you many more ideas how to include more falafel in your life: falafel bowls, falafel burger, falafel curries are just a few of them!
Here's an overview of what you'll find in this round-up:
Hope you enjoy this post! Happy falafeling!
Falafel made with canned chickpeas
Falafel made with dried chickpeas
Veggiefied Falafel – Make Falafel even healthier by adding different Veggies!
Falafel in Wraps, Burgers, Bowls, and more!
Do you love this collection of falafel recipes? Share it with your falafel-loving friends! :)
And I've love to hear about your favorite way to eat falafel in the comments!