Looking for the best dairy-free and vegan ice cream recipes? I've got them right here, ranging from fruity to unusual flavors! Let the summer begin!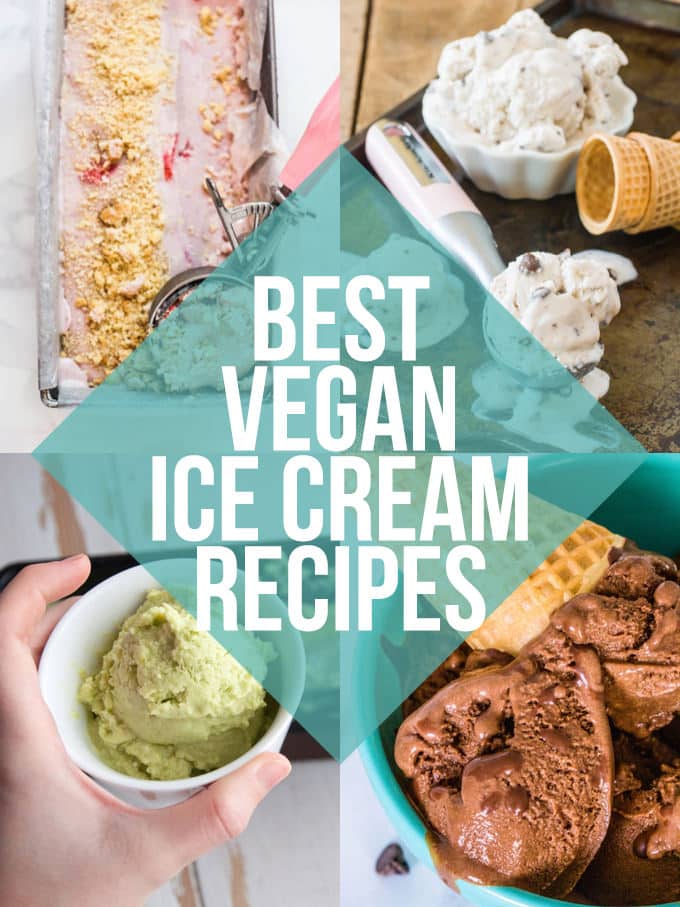 The best thing about summer?! Eating unlimited amounts of ice cream in order to cool down. :) With these plant-based, dairy-free, vegan ice cream recipes you don't have to feel guilty and they are the perfect refreshing treat!
In this post, you'll find fruity ice creams like cantaloupe, watermelon or pineapple, cake-inspired ones like strawberry shortbread, apple pie or chocolate chip cookie dough as well as unusual ice cream flavors such as wasabi cucumber, chocolate sriracha, and tahini cardamom. I'm sure there is ice cream for everyone in this list!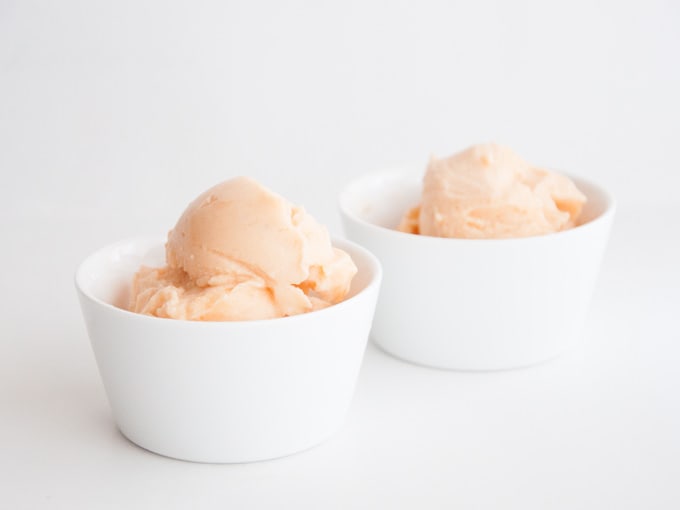 2-Ingredient Cantaloupe Ice Cream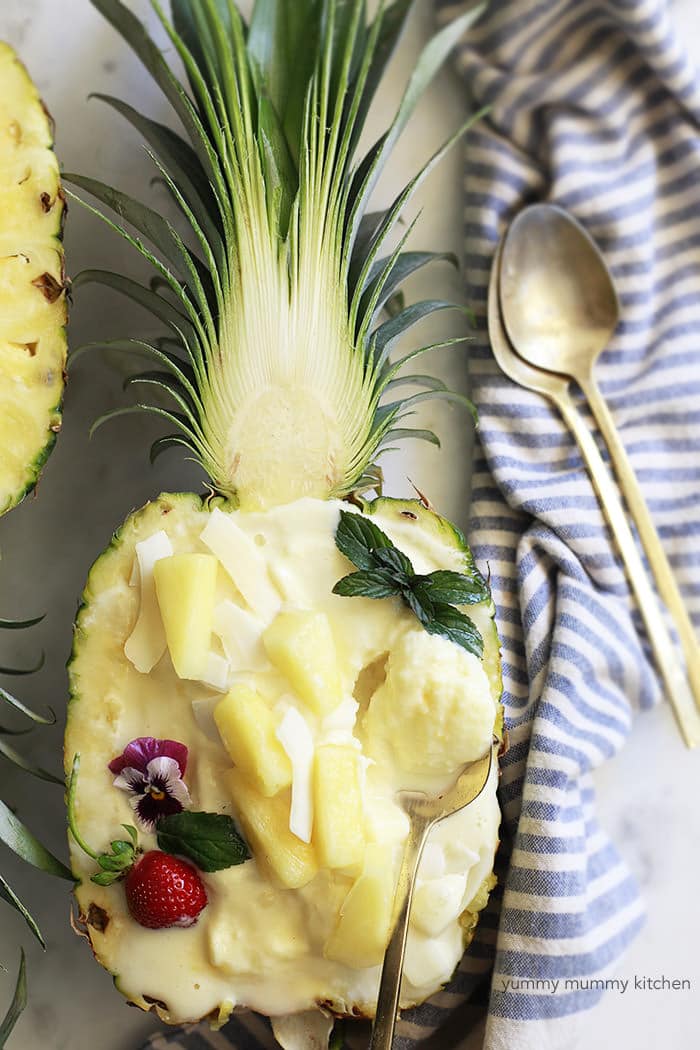 Pineapple Ice Cream by Yummy Mummy Kitchen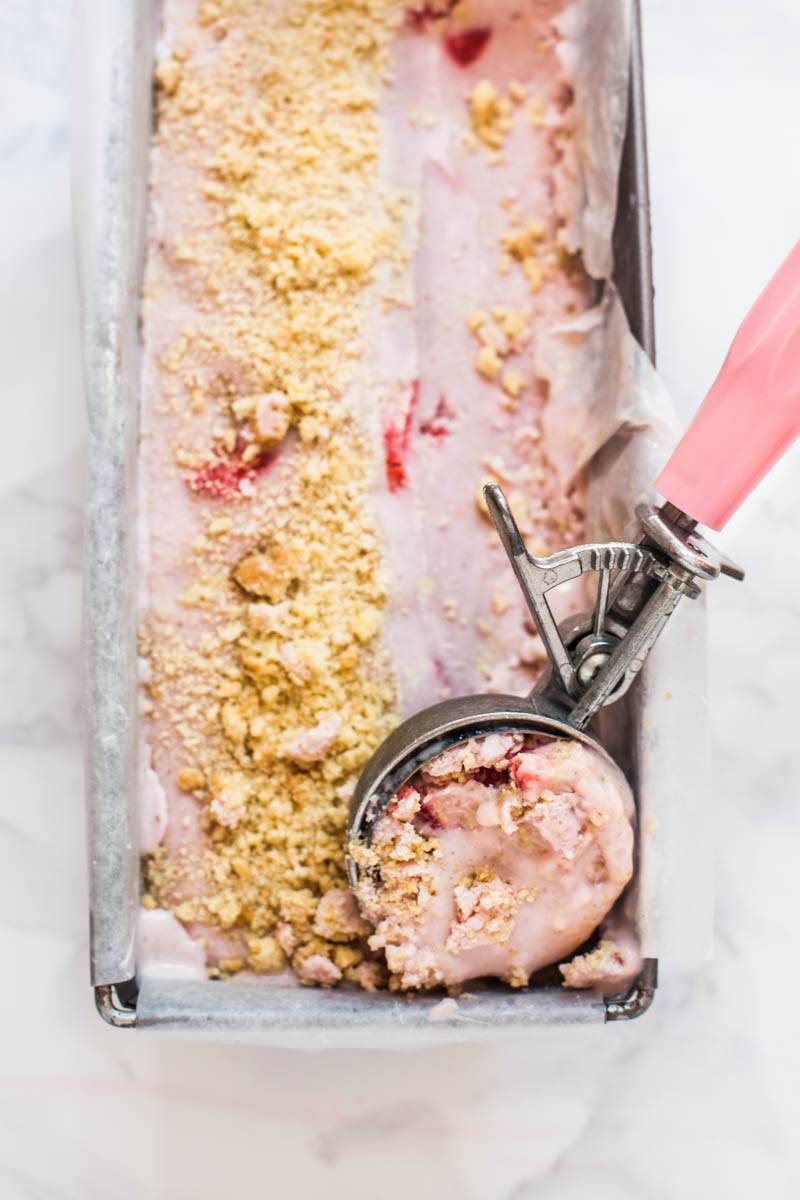 Strawberry Shortbread Ice Cream by Wallflower Kitchen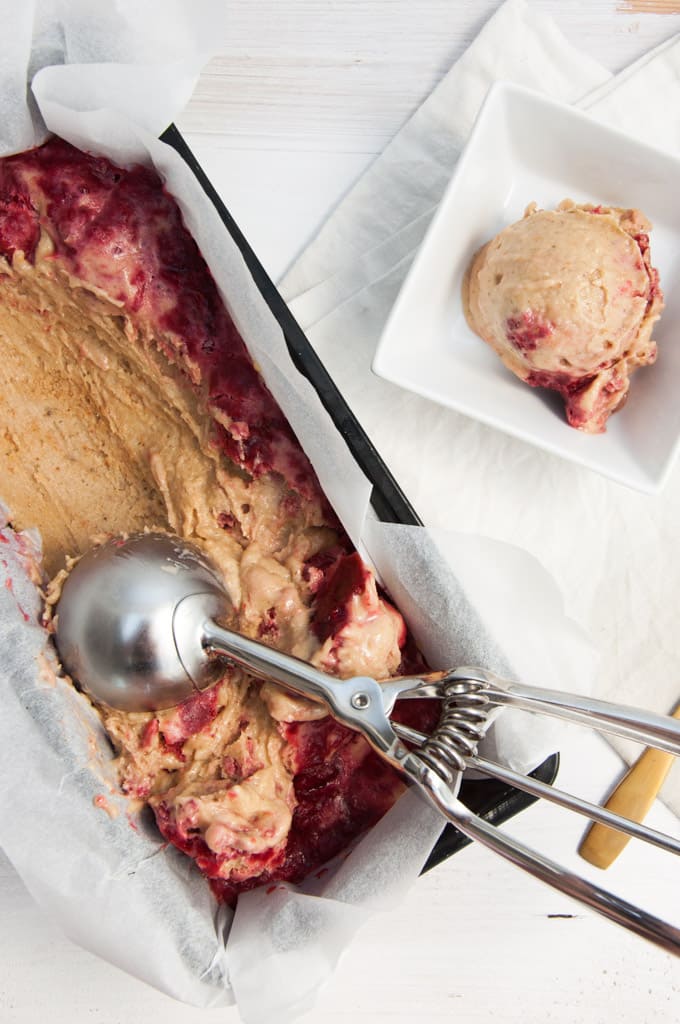 Peanut Butter Ice Cream with Strawberry Swirls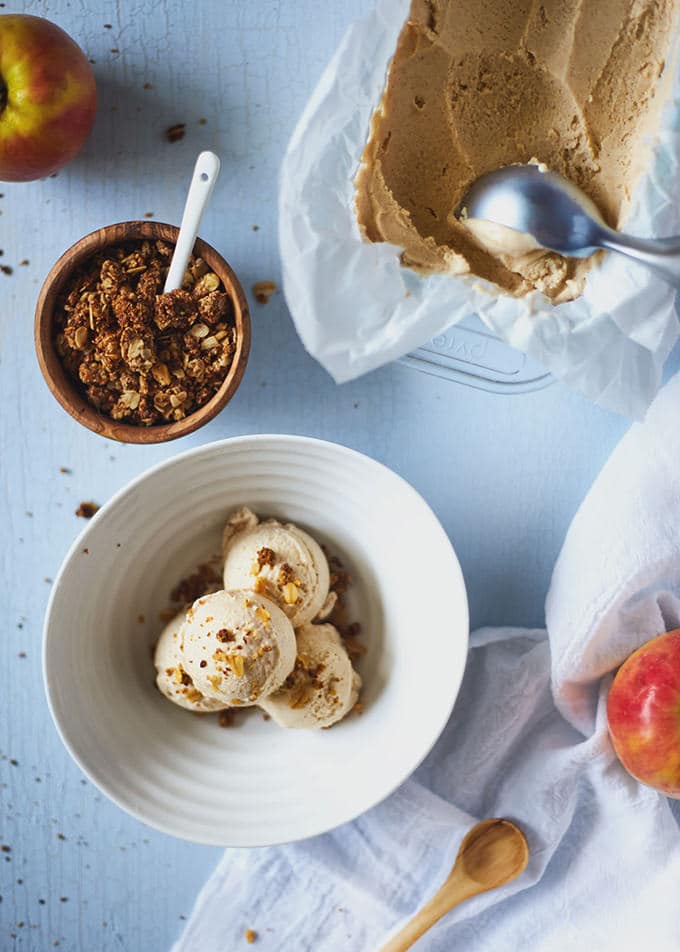 Apple Pie Ice Cream by Evergreen Kitchen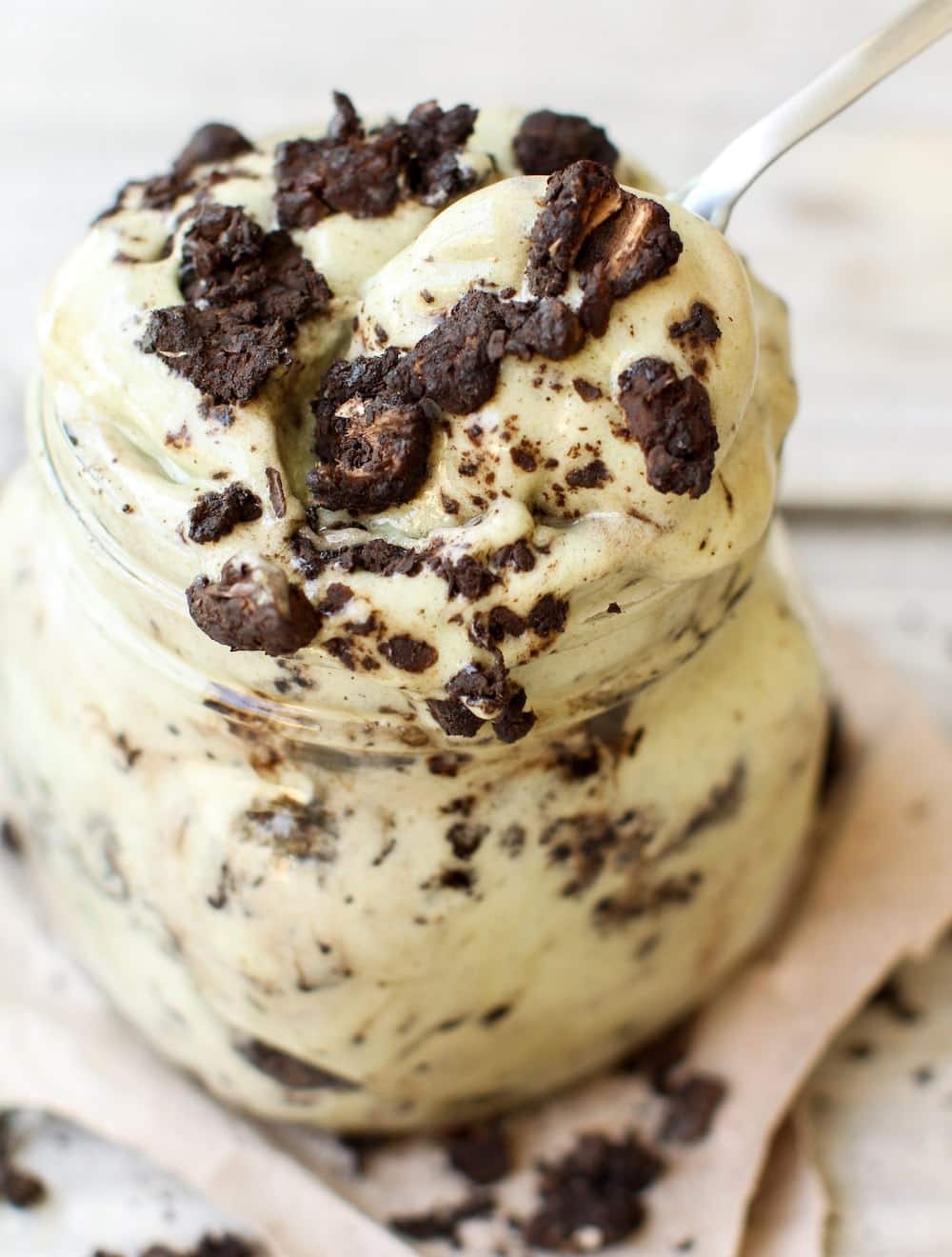 Mint Chocolate Chunk Nicecream by Feasting On Fruit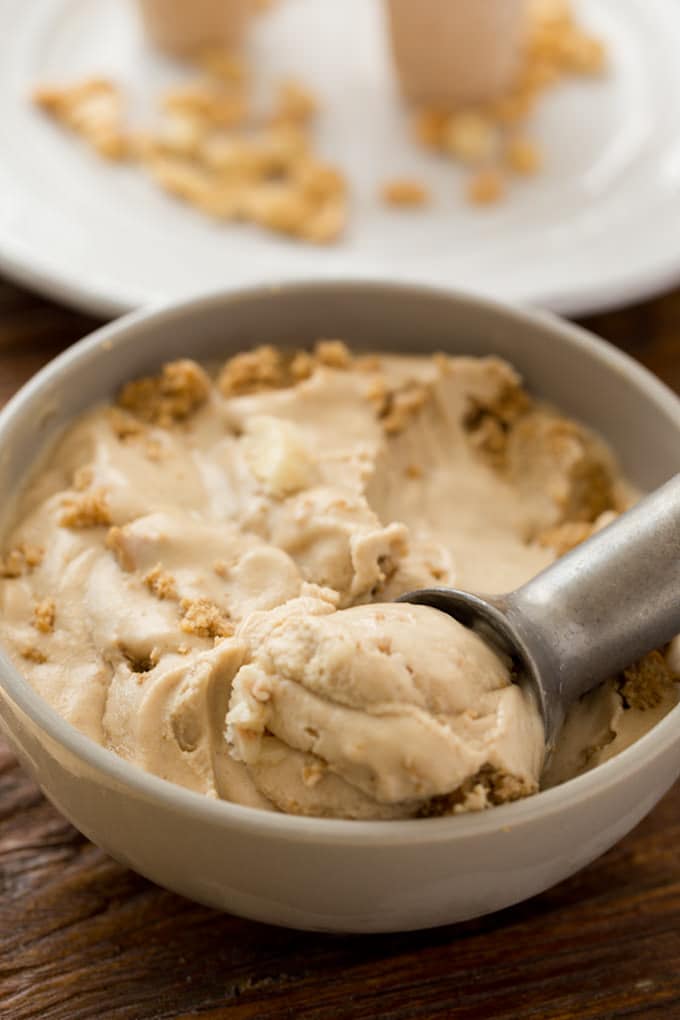 Peanut Butter Cookie Ice Cream by Healthy Happy Life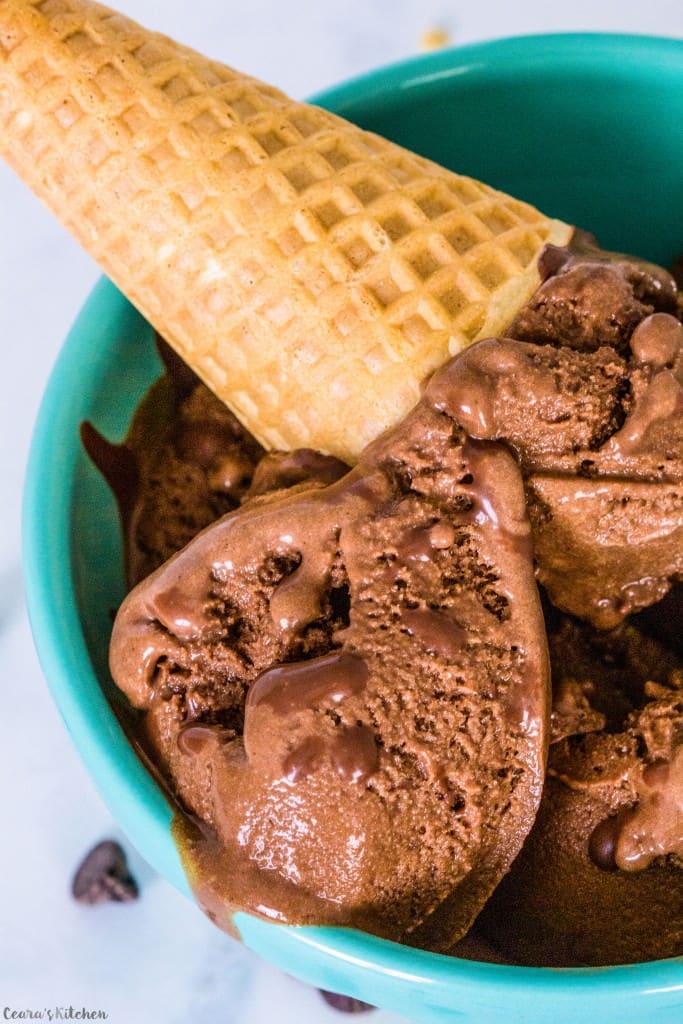 Chocolate Ice Cream by Ceara's Kitchen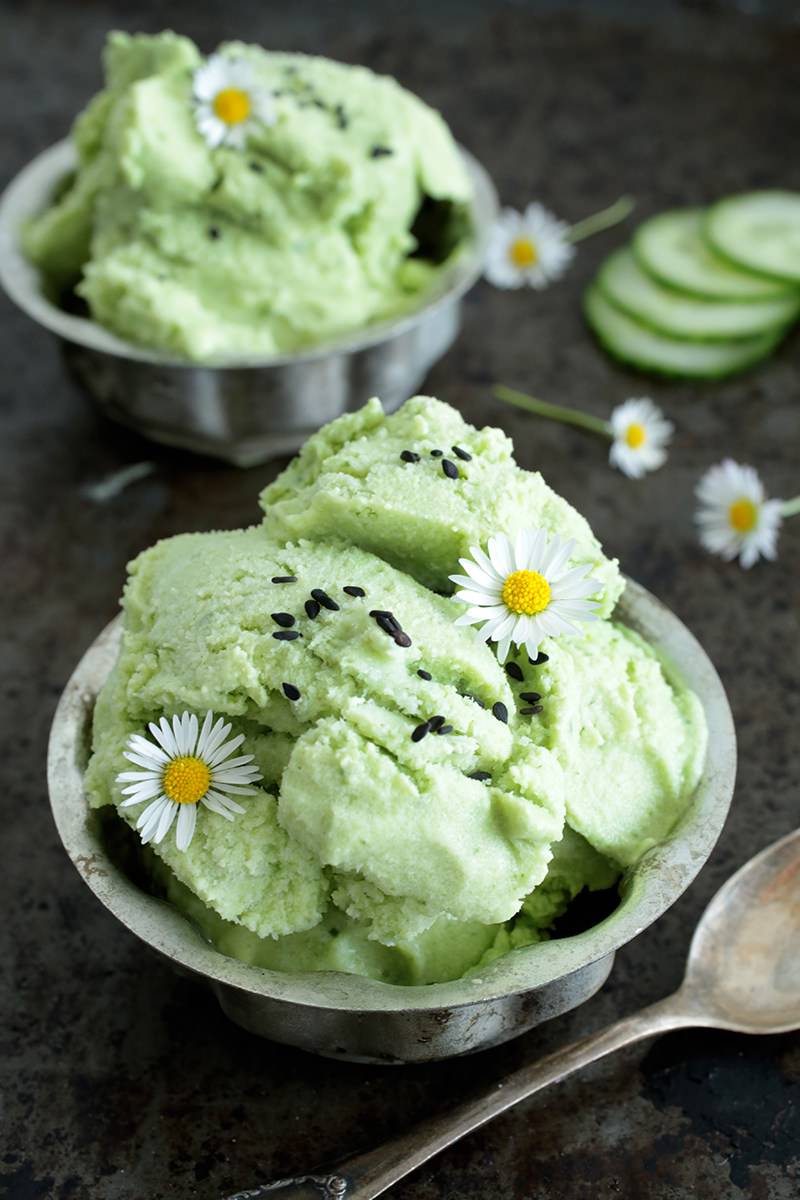 Wasabi and Cucumber Ice Cream by Green Evi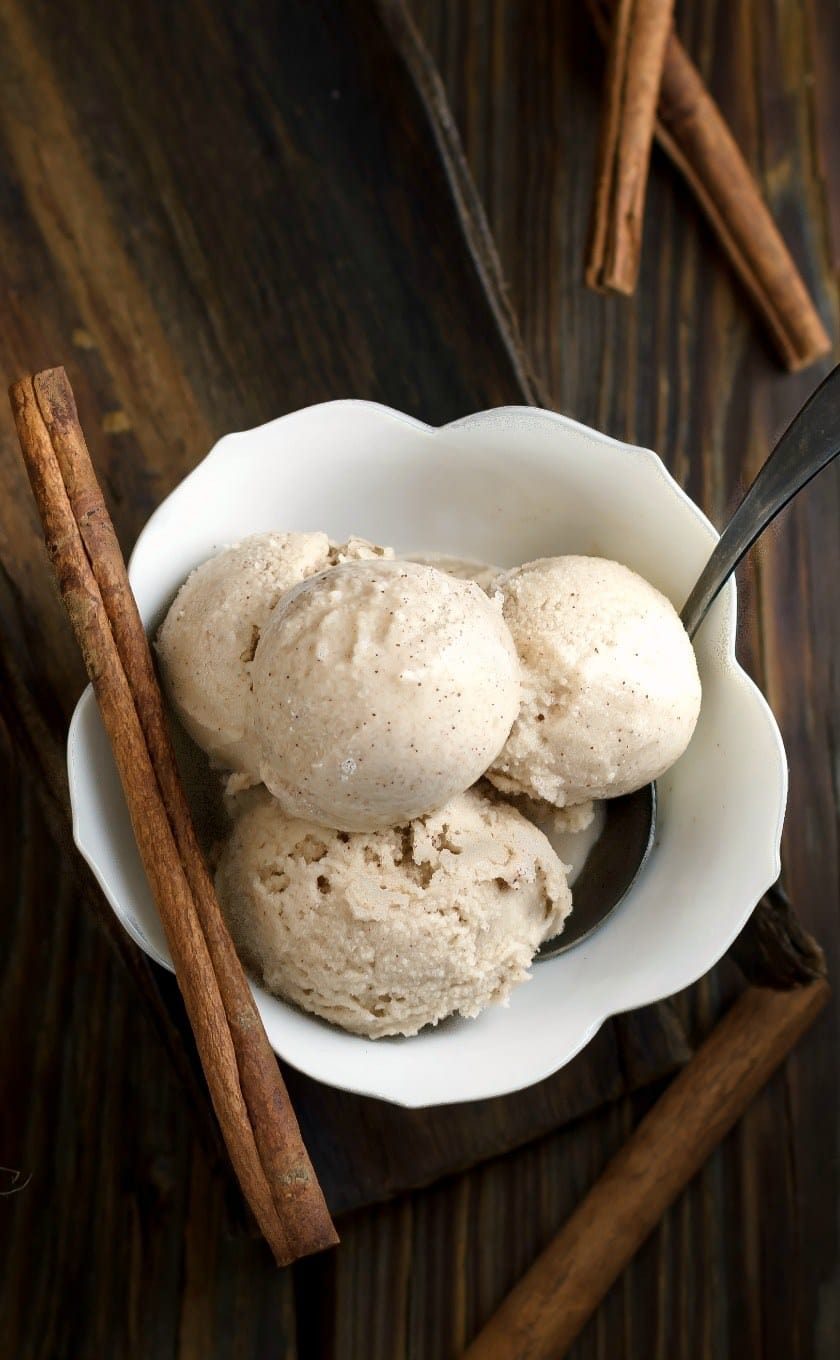 Coconut Milk Cinnamon Ice Cream by Eat Healthy Eat Happy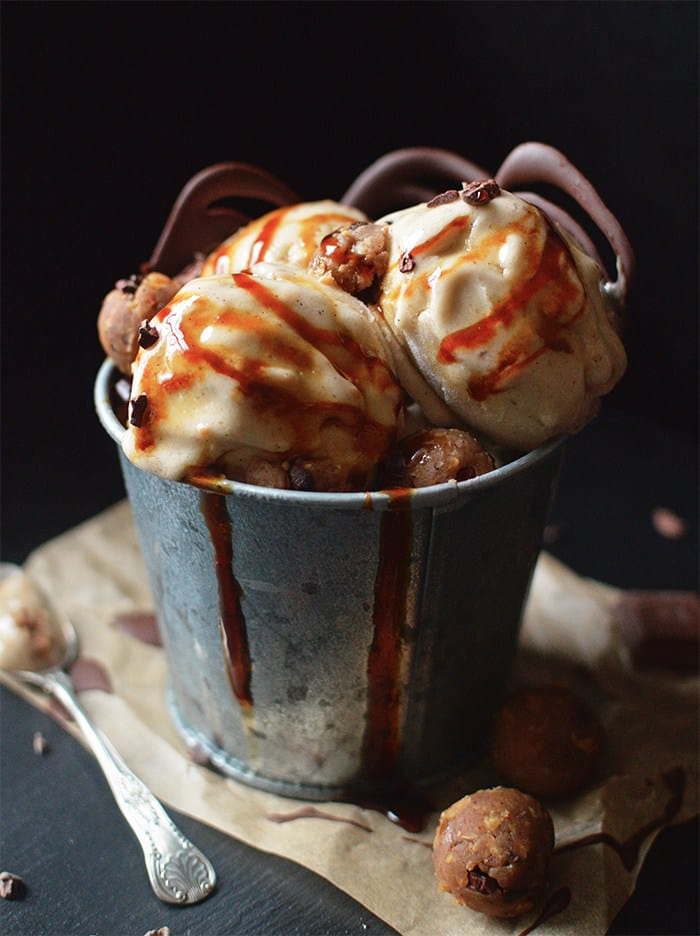 Chocolate Chip Cookie Dough Nicecream by Rawberry Fields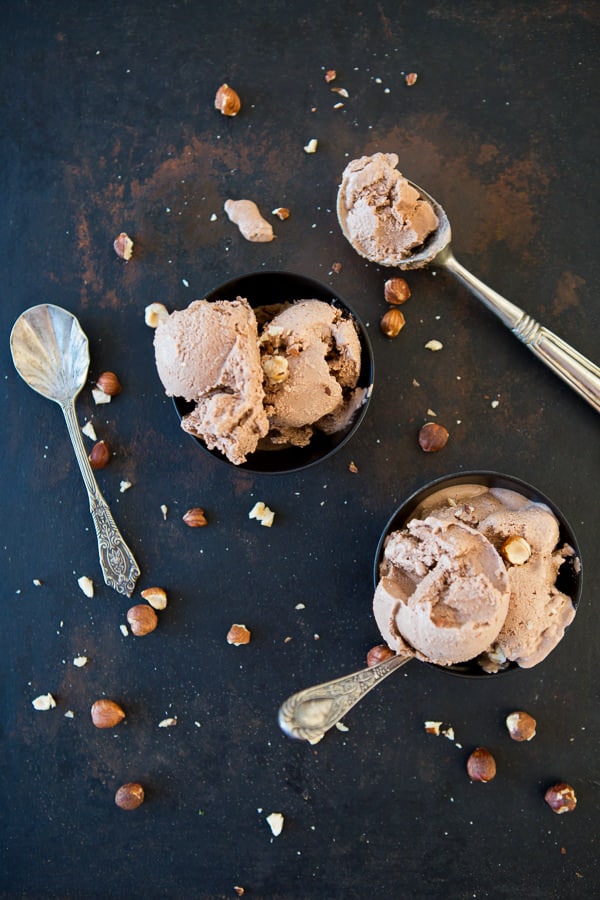 Chocolate and Hazelnut Ice Cream by The Minimalist Vegan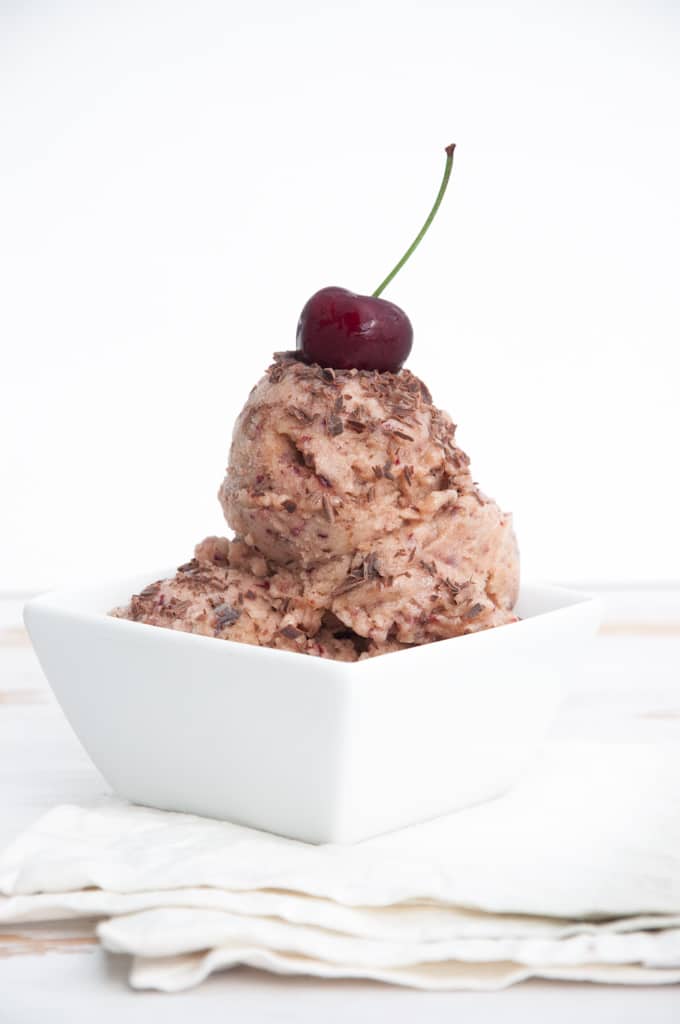 Cherry Nice Cream with Chocolate Chunks
Peach Crisp Ice Cream by Go Dairy Free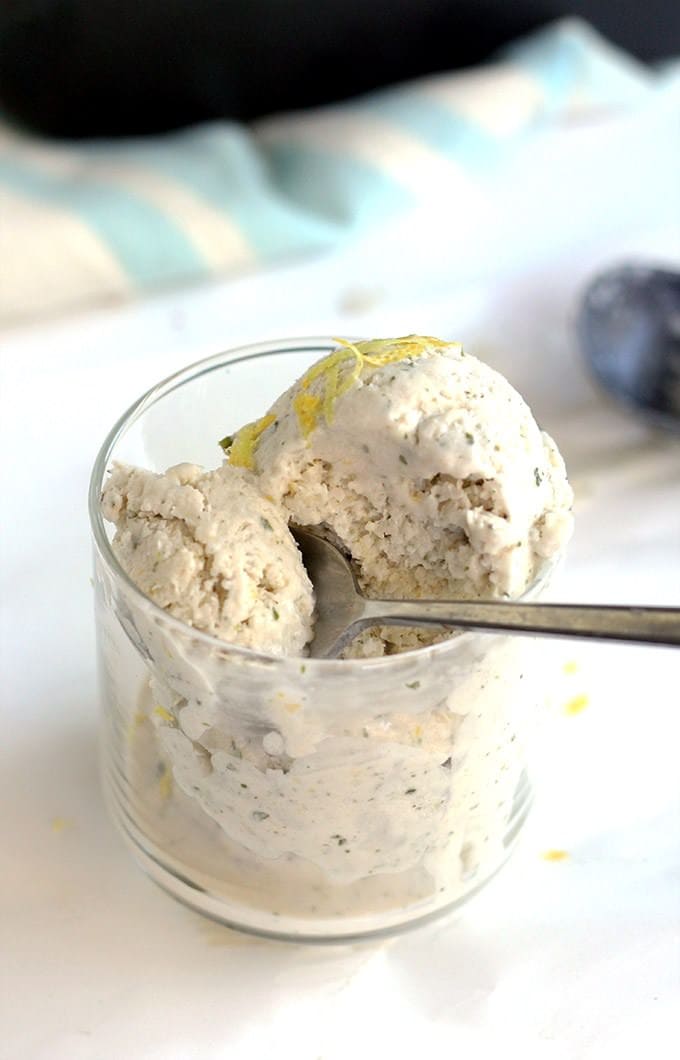 Lemon Mint Ice Cream by Love Me, Feed Me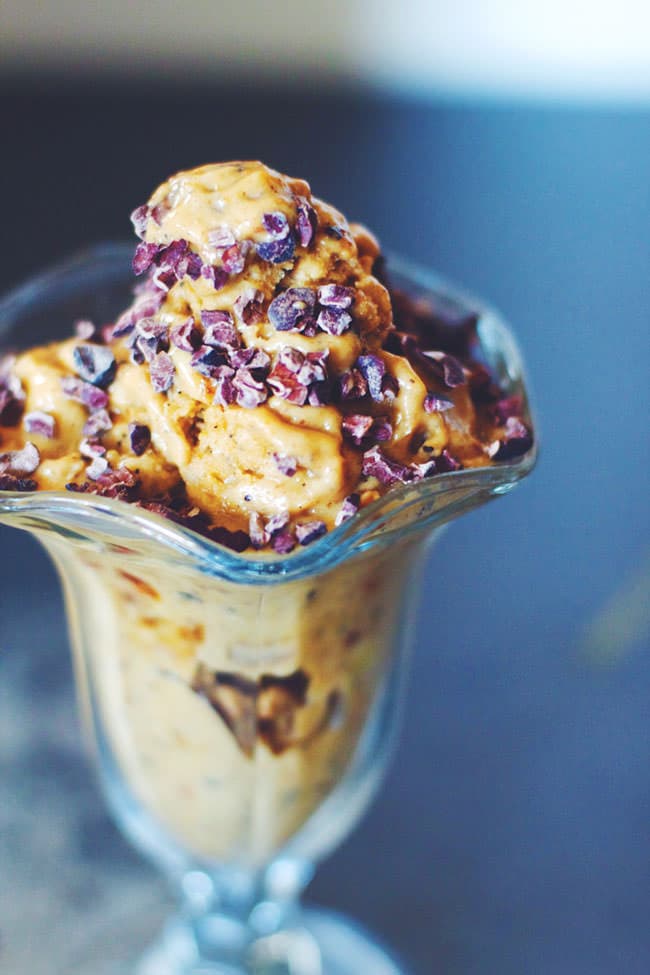 Pumpkin-Coffee-Almond Banana Ice Cream by Brewing Happiness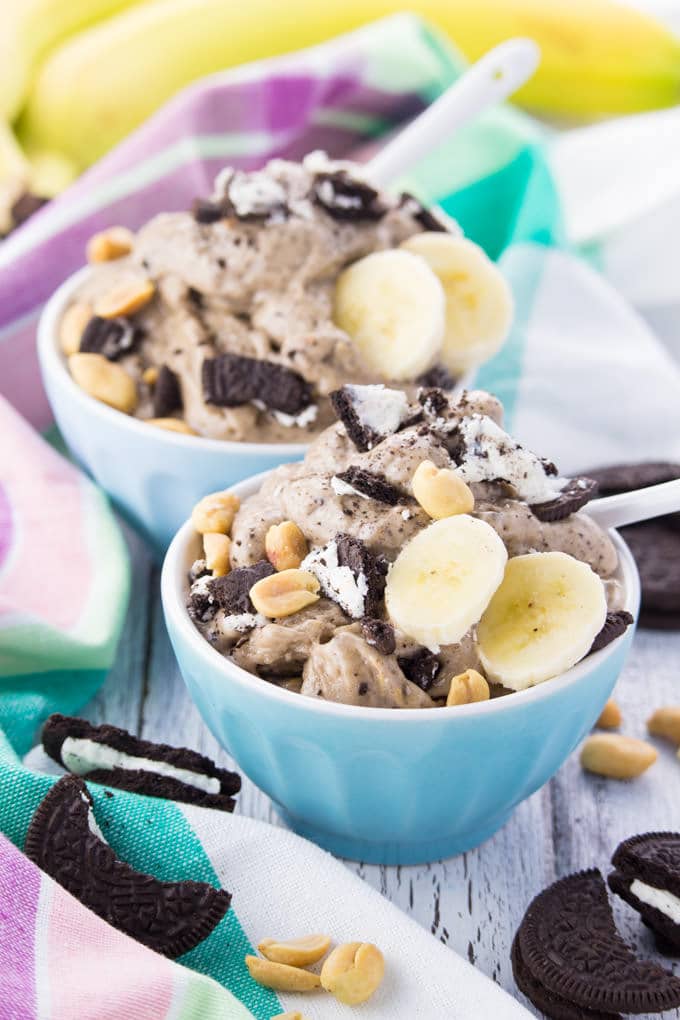 Super Easy Oreo Ice Cream by Vegan Heaven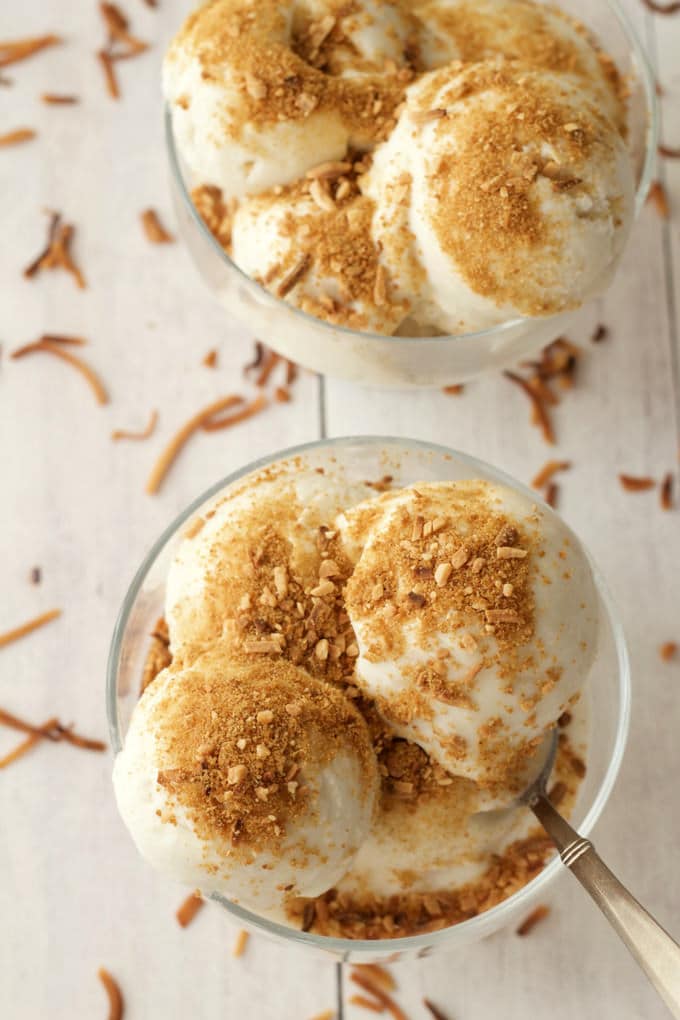 Coconut Ice Cream with Toasted Coconut Topping by Loving It Vegan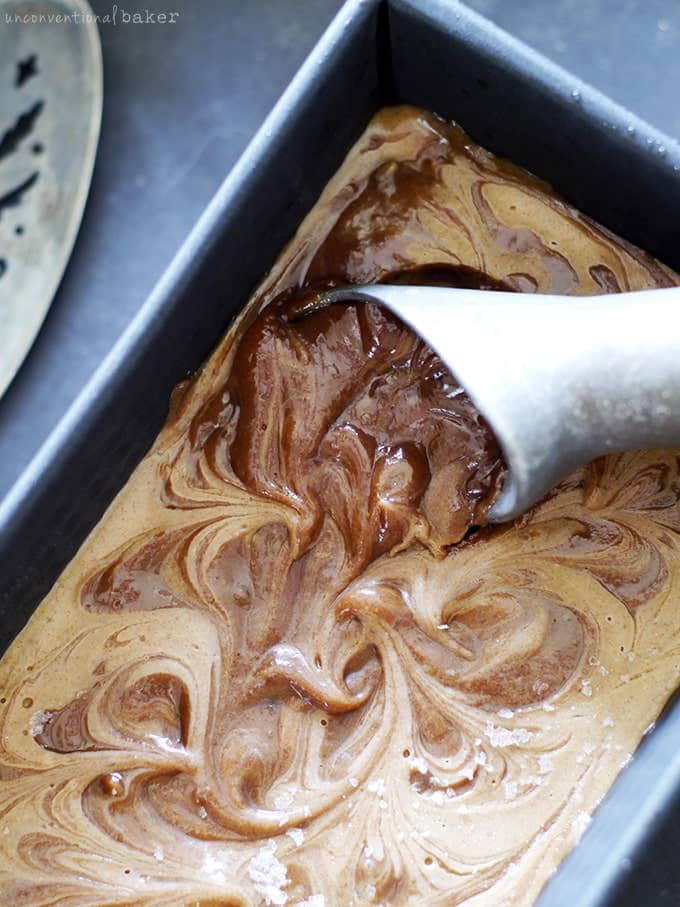 Caramel Swirl Ice Cream by Unconventional Baker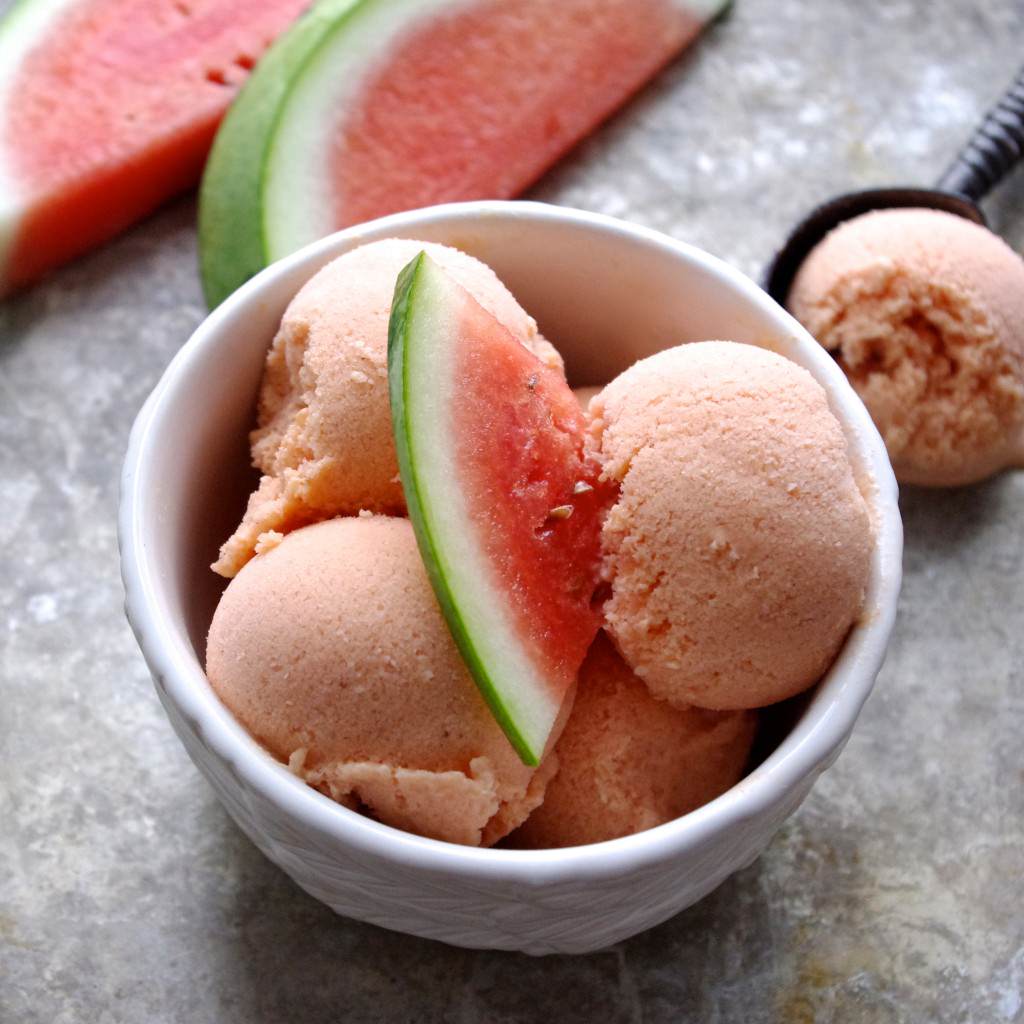 Watermelon Coconut Ice Cream by Nutrition in the Kitch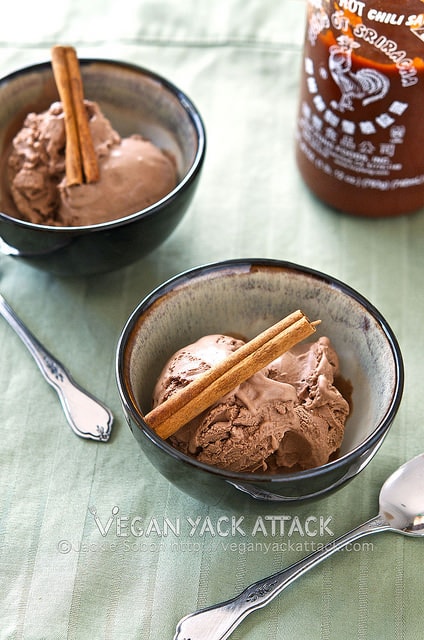 Chocolate Sriracha Ice Cream by Vegan Yack Attack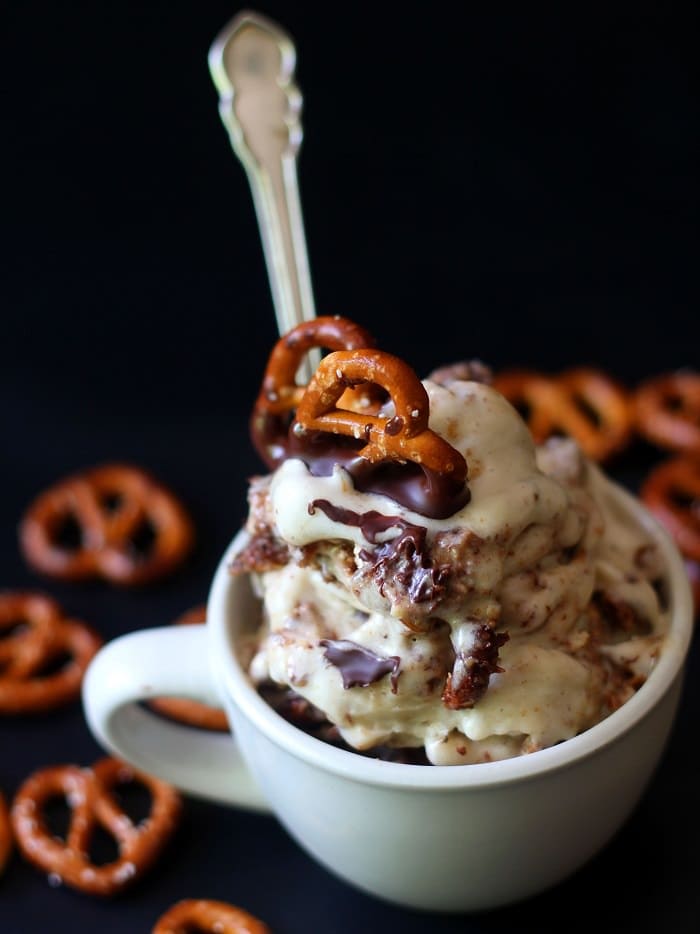 Peanut Butter Chocolate Covered Pretzel Banana Nice Cream by Connoisseurus Veg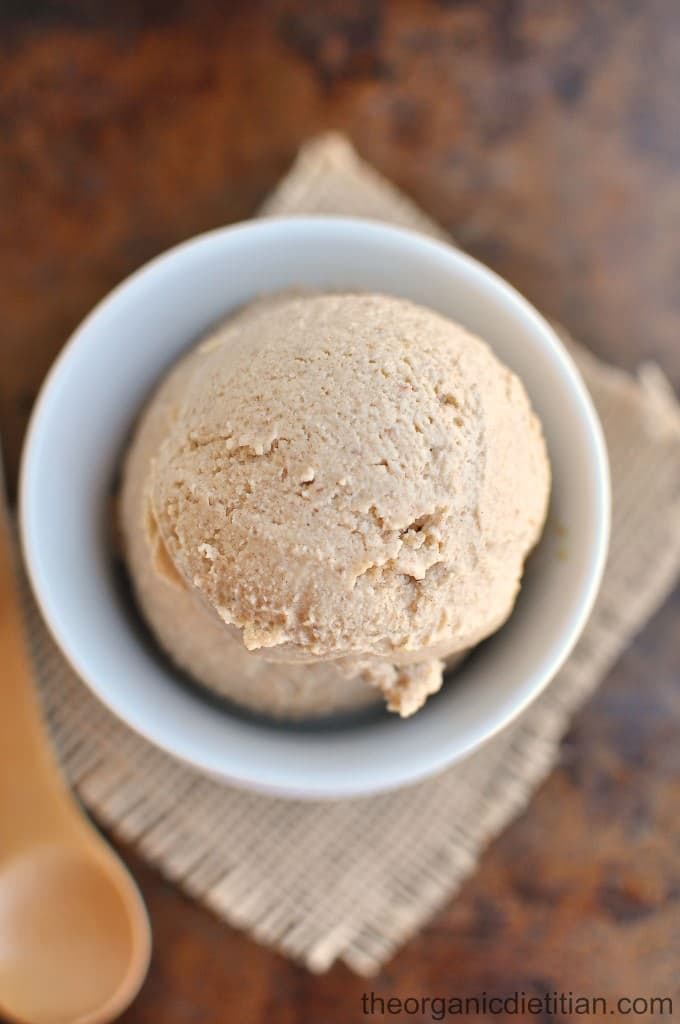 No Churn Tahini Cardamom Ice Cream by The Organic Dietitian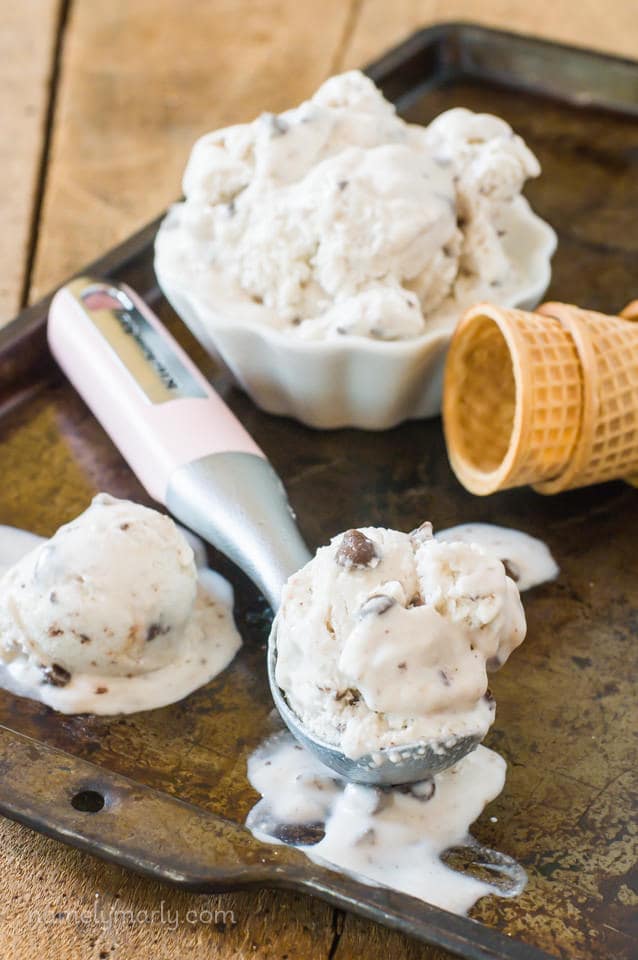 No Churn Vegan Chocolate Chip Ice Cream by Namely Marly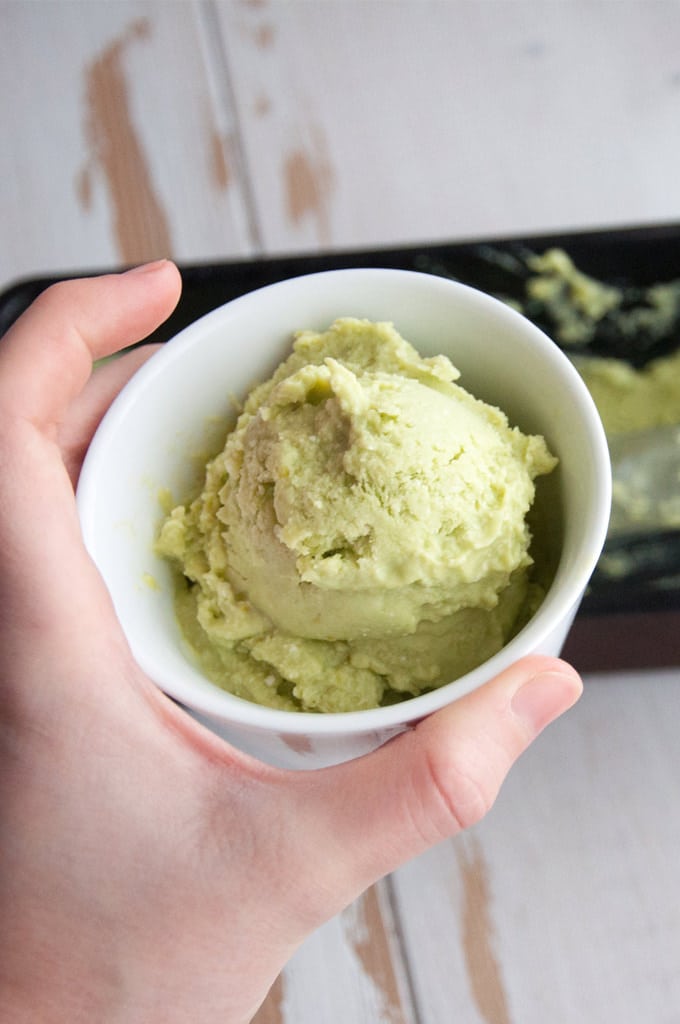 Don't forget to bookmark or pin this page, so you'll always have the most amazing plant-based vegan ice cream recipes at hand! And please let me know your favorites in the comments below! :)
Are you looking for more delicious guilt-free desserts?
Affiliate Disclosure: This post may contain affiliate links, which means I may earn referral fees if you make a purchase through my link. While clicking these links won't cost you any extra money, they will help me keep this site up and running!