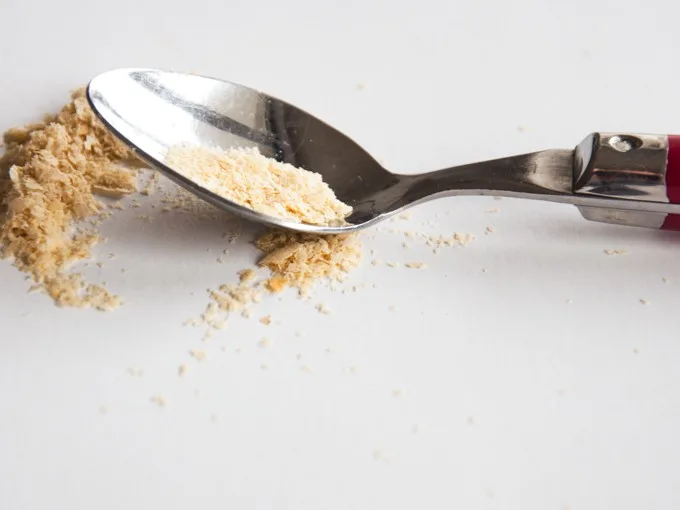 If you are a Veginner, chances are that you are missing some of the non-vegan treats that now lie in your past. In fact, many people have trouble letting go of cheese. And so did I! So the golden question is: How do you calm your cheese cravings without having to stuff a block of cheese down your throat?
Well, for many things, Nutritional Yeast is a great way to achieve a tasty cheese flavor without the actual cheese. We at Veginners are big fans of nooch, as it is sometimes called, and we like to put it on everything!
I miss Parmesan!
If you're like me, chances are that you like to put parmesan on your noodles with red sauce. This is why the cleverest of people came up with great recipes for vegan parmesan! On the plus side, that stuff will basically never go bad, which means you can store this goodness for a long time! That is if it even lasts that long.
So if you want to enjoy some false parmesan on your food, check out this recipe! Prepare to get addicted!
Sauce, please!
This cheese sauce is the best and it goes over everything. Nachos, Pizza, Lasagna, whatever! With just a few ingredients like flour, nooch and water, you get a great base of Nooch that gets you back the cheesy goodness you've been missing. Head over to have a look at the full recipe of Nooch Cheese Sauce!
I'm too lazy for all of that!
If you don't really feel like preparing anything, nutritional yeast has a great taste on its own! This makes nooch a great way of adding an exciting flavor to your meal or snacks! Try it on popcorn, rice, noodles, sandwiches or fries. The sky is the limit!
Have you ever tried nutritional yeast? What are your experiences? Do you have any ideas what else our Veginners can do with nooch? Share your wisdom in the comment section below!
Affiliate Disclosure: This post may contain affiliate links, which means I may earn referral fees if you make a purchase through my link. While clicking these links won't cost you any extra money, they will help me keep this site up and running!