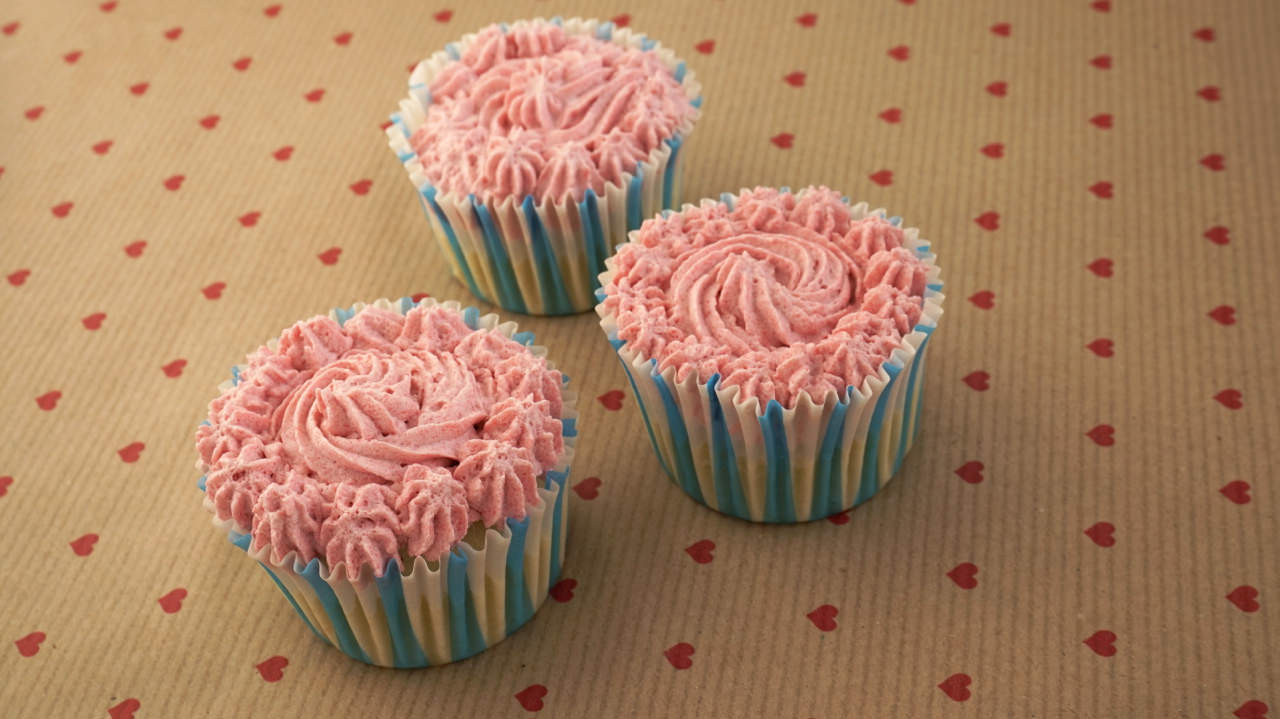 I can't tell you how much I appreciate cupcakes. They are perfect little gifts for colleagues, relatives, friends,… I wanted to make some pink cupcakes, so I used some beet juice in the frosting. They are little cute pink beet cupcakes. The basis is a simple vanilla muffin.
Pink Beet Cupcakes
Recipe for Pink Beet Cupcakes. The base is a simple but wonderful fluffy Vanilla Muffin. The frosting for the Pink Beet Cupcakes is naturally colored with beet juice. Perfect for friends or colleagues.
Author:
Elephantastic Vegan
Ingredients
Ingredients for the Vanilla Muffins
1¼ cup / 150g all-purpose-flour
⅓ cup / 65g white vegan sugar
¼ teaspoon baking powder
¼ teaspoon baking soda
a pinch of salt
½ teaspoon apple cider vinegar
1 teaspoon canola oil
¾ cup / 200ml almond milk
a few drops of vanilla extract
Ingredients for the beet frosting
half a package (about half a cup) of whip cream such as Soyatoo Soy Whip
¼ teaspoon of beet juice
Instructions
Preheat the oven to 350°F/180°C.
In a mixing bowl add all the dry ingredients given above and whisk.
Mix in the wet ingredients and whisk until it's a nice smooth dough.
Put muffin liners in a muffin tray and fill them with the dough about ¾ full.
Put them in the oven for about 20 minutes. (You can test the cupcakes with a small wooden stick to make sure the dough is done in the middle.)
Let the Muffins cool down completely.
Whip the cream until hard, mix in the beet juice. You can add more beet juice if you'd like a more intense color.
You can put the frosting in the fridge for half an hour or so to harden a bit more.
Fill the frosting in a piping bag and apply to muffins.