Recipe for an alcohol-free, yeast-free and low-fructose Ginger Beer. Normally it takes 2-3 days of waiting time but this is a much quicker alternative!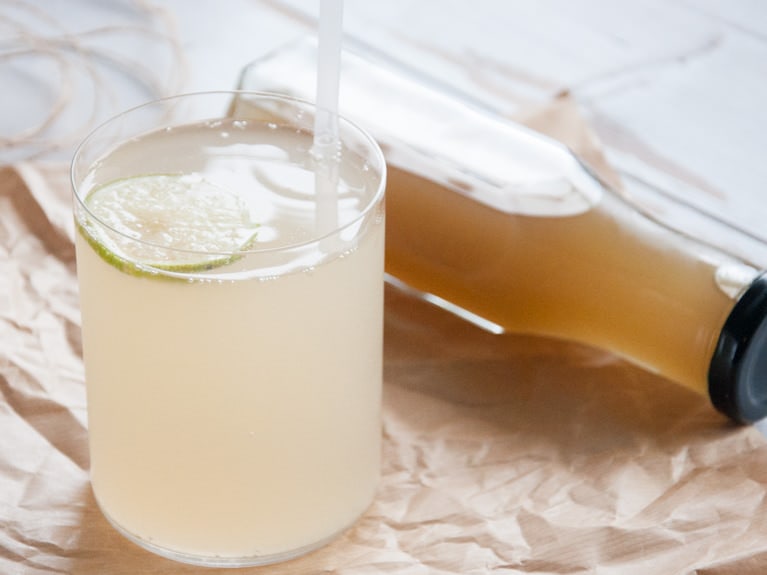 I've found a new love: ginger beer. It's relatively expensive here (about 3-4€ for a small bottle) and it contains sugar, so I was eager to try a version of my own and it worked really well! It is alcohol-free, yeast-free and low-fructose. Ginger beer is often made with yeast and needs 2-3 days of waiting time to ferment, but I wanted to create a quicker version (and I don't trust yeast in drinks).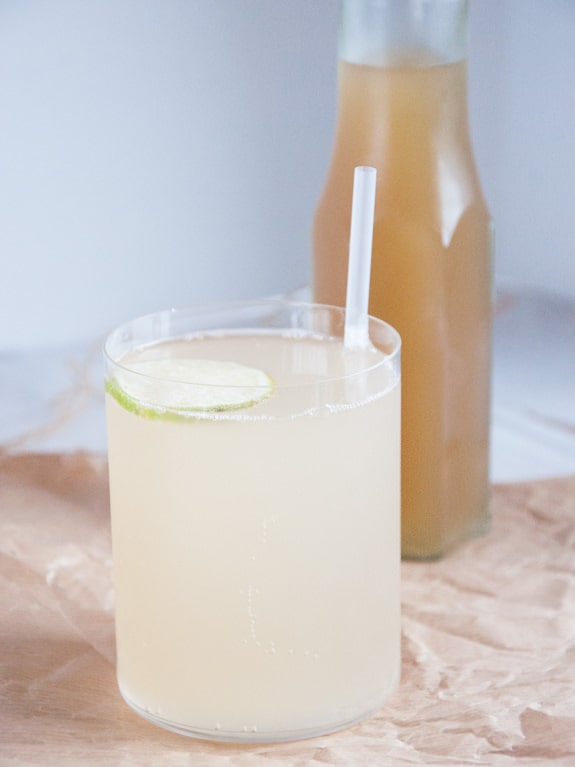 It's actually a ginger syrup, then mixed with sparkling water. The Ginger Beer tastes really good and refreshing, perfect for hot summer days or for cocktails. The ginger syrup lasts for about 5-8 drinks, depending on how much syrup you're using – it's really up to your preference.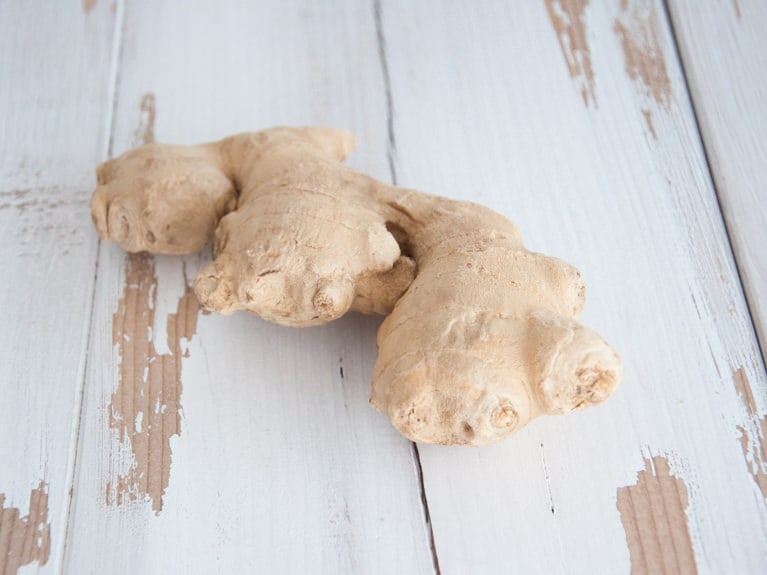 You'll only need 3 ingredients for the Ginger Syrup itself – Ginger, a sweetener (I used dextrose which is a fructose-free sugar) and water. Simple as that.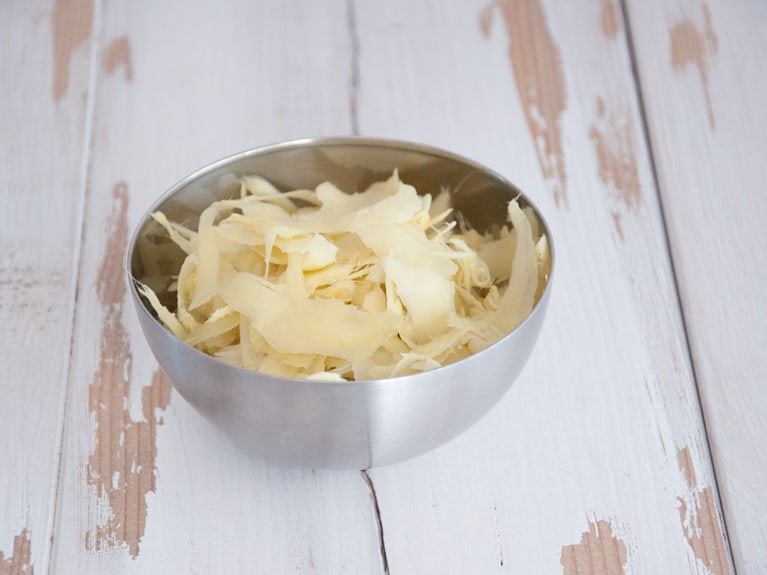 I'm actually just drinking a glass while writing this post. Totally worth making it. So refreshing, but I've always been a huge fan of ginger, so that's nothing new.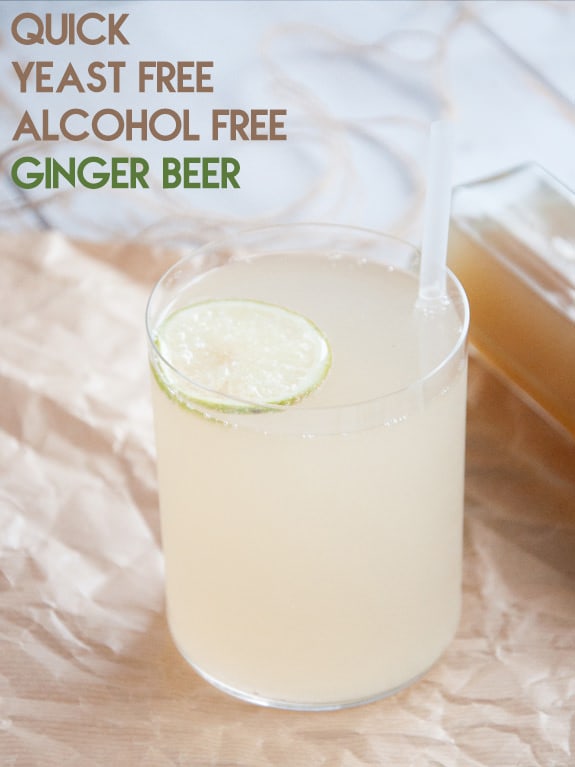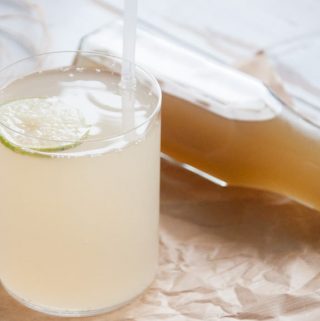 Ginger Beer
Make your own delicious, quick, yeast- and alcohol-free Ginger Beer at home! The Ginger Beer Syrup needs only 3 ingredients. The recipe yields about 1 cup of Ginger Beer Syrup.
Ingredients
1

large ginger root

3/4

cup

dextrose*

2

cups

water

sparkling water
Instructions
Peel the ginger and then slice it with a vegetable peeler into super thin strips.

In a pot heat the water, the dextrose and add the ginger. Mix.

Let it boil and then reduce the heat and let it simmer until the water reduces by half.

Fill everything in a jar, let it cool off and leave it in the fridge overnight.

Fill about one tablespoon of ginger syrup in a glass and add in some sparkling water. Adjust the amount of water and syrup to your preference.

Store the rest of the syrup in the fridge.
Notes
I've used Dextrose in this recipe which is a fructose-free sugar, but you can sub it with your favorite granulated sweetener.
Nutrition
Calories:
586
kcal
Carbohydrates:
151
g
Sodium:
27
mg
Sugar:
149
g
Calcium:
15
mg
Should you decide to give it a try I'd love to hear how it went! Write me a comment or post a picture on instagram and tag me via @elephantasticvegan to make sure I'll see it ^.^