Perfect for the christmas season I've made an orange rosemary punch. I used a lot of christmasy spices like cloves, cardamom and a cinnamon stick. The flavor is rosemary isn't intrusive but rather a really light accent. This post is part of the virtual vegan potluck.
With the end of november the christmas markets opened in our city! This means punch, punch, punch aaand more punch! Until christmas it's very hard to do anything productive in the city, because mostly one's winding up at the christmas markets.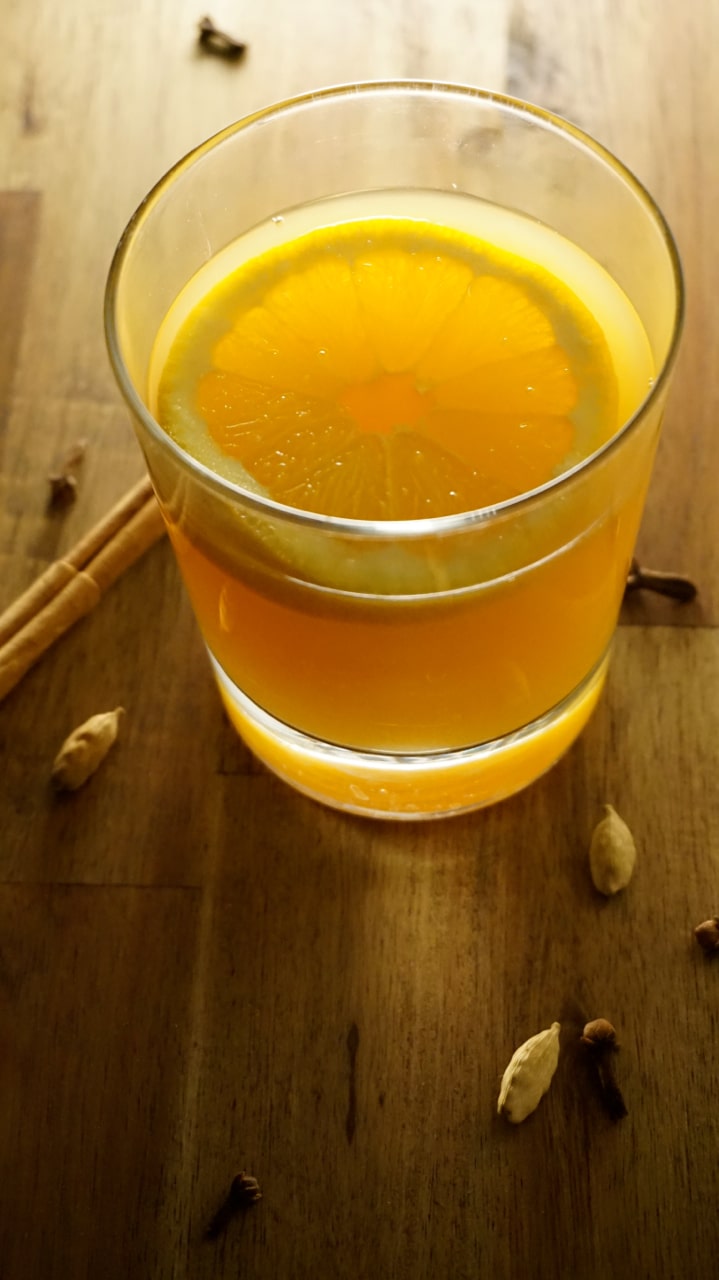 Orange Rosemary Punch
Author:
Elephantastic Vegan
Ingredients
2 cups / 500ml orange juice (I used 50% freshly-squeezed orange juice, and the other half is bought orange juice)
¾ cup / 200ml vegan white wine
¼ cup / 65ml vegan rum
1 tablespoon Organic Rice Syrup
1 teaspoon cloves
1 cinnamon stick
2 rosemary sprigs
2 crushed cardamoms
Instructions
In a big pot heat (don't boil!) the orange juice and the white wine. Add cloves, cinnamon stick, rosemary sprigs, crushed cardamoms and the rice syrup. Stir and let it simmer for about 20 minutes.
Add the rum and let it simmer again for 5 minutes.
Pick out the spices or use a drainer.
Check again that it's hot before serving. Enjoy!
To visit the blog that precedes mine in the Potluck: Fitful Focus!
To visit the blog that follows mine in the Potluck: Live Life Fully!