Ever had the problem of lemons or limes getting bad before you could use them all? Say goodbye to that problem! Keep lemon slices in the freezer for immediate refreshing lemon water!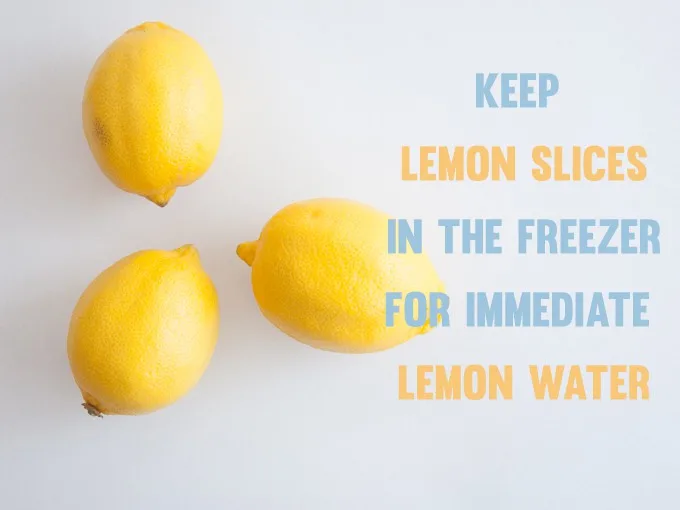 This post is part of my Kitchen Hacks series – I'll be publishing a series of tips & tricks in the kitchen. Some may be super basic and you know them already but maybe you'll find something that will make your life easier!
I've often had problems with lemons going bad because I didn't use them all up in time. But not anymore!
Did you know that you can keep Lemon Slices in the freezer for immediate Lemon Water? It's so easy and you won't have any excuses not to drink Lemon Water! Lemon Water is super healthy for you and you should drink lemon water every morning :) Plus the frozen lime slices also cool down your water a bit (which is great for the summer!). You can use them for cocktails too!
Use organic produce! You don't want lemon peel with pesticides swimming in your water.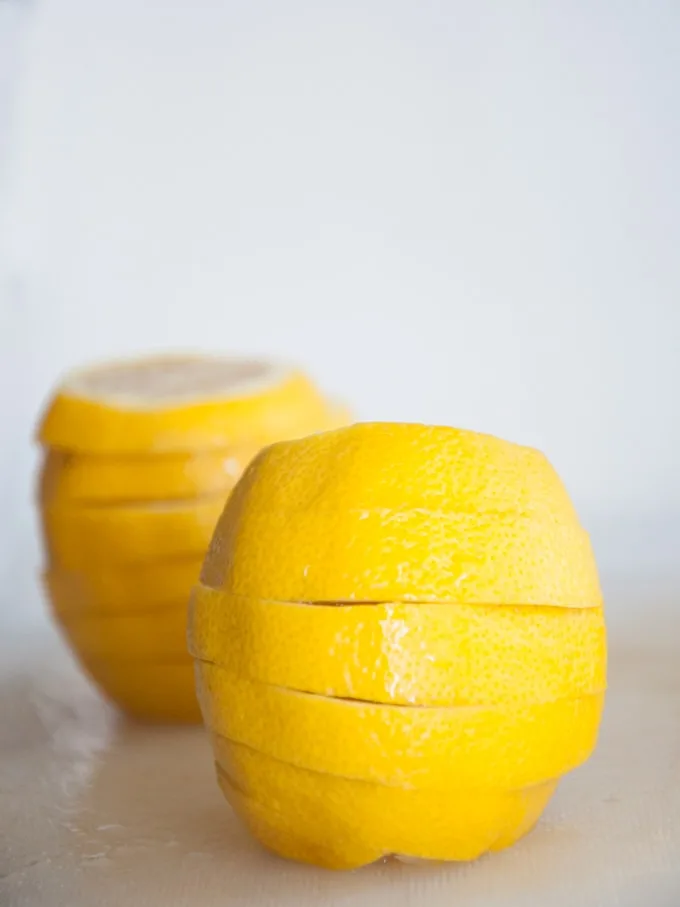 Wash the lemon, cut it in slices, put the slices in a ziplock and freeze! That's easy :)
And by the way.. it works with Limes too! (I always have lemon and lime slices in my freezer – Yummy!)
Do you love Lemon Water too? Are you freezing Lemon Slices already? I'd love to know in the comments!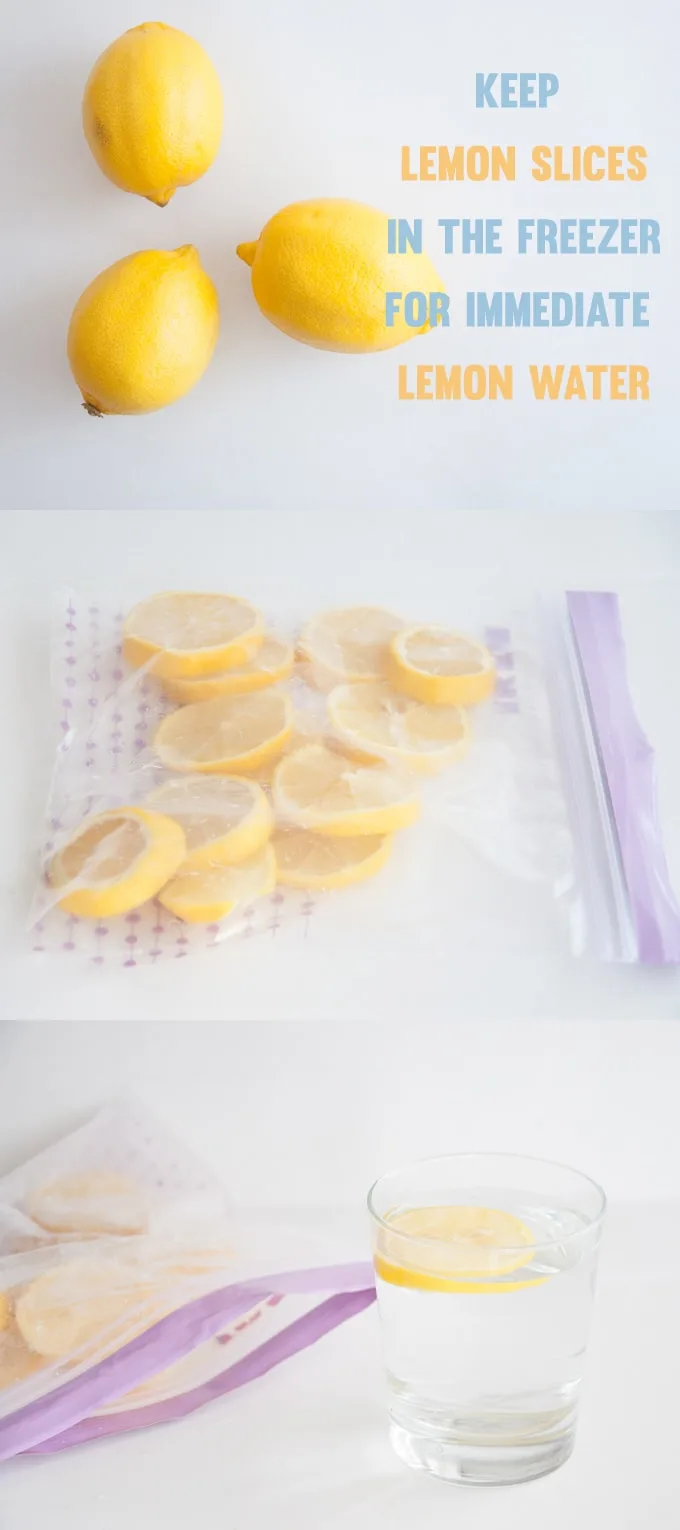 Affiliate Disclosure: This post may contain affiliate links, which means I may earn referral fees if you make a purchase through my link. While clicking these links won't cost you any extra money, they will help me keep this site up and running!