I just came back from my trip to Verona, Italy and I have to share with you all the yummy food I enjoyed! So in this post, you'll find all the vegan and (vegan-friendly) restaurants I visited.
Vegan in … is a series of posts on Elephantastic Vegan where I write about my vegan travelling experiences. I love to travel especially to larger cities, rather than spending my days on the beach at some resort, but finding restaurants with vegan options in a foreign city isn't always that easy. With this post, I want to show you awesome places to eat for your next trip to Verona in Italy!
It's never a bad idea to use HappyCow to get a neat overview of your vegan eating possibilities. According to the app, there are 4 completely vegan and 37 vegetarian and vegan-friendly restaurants, cafés, and bistros in Verona.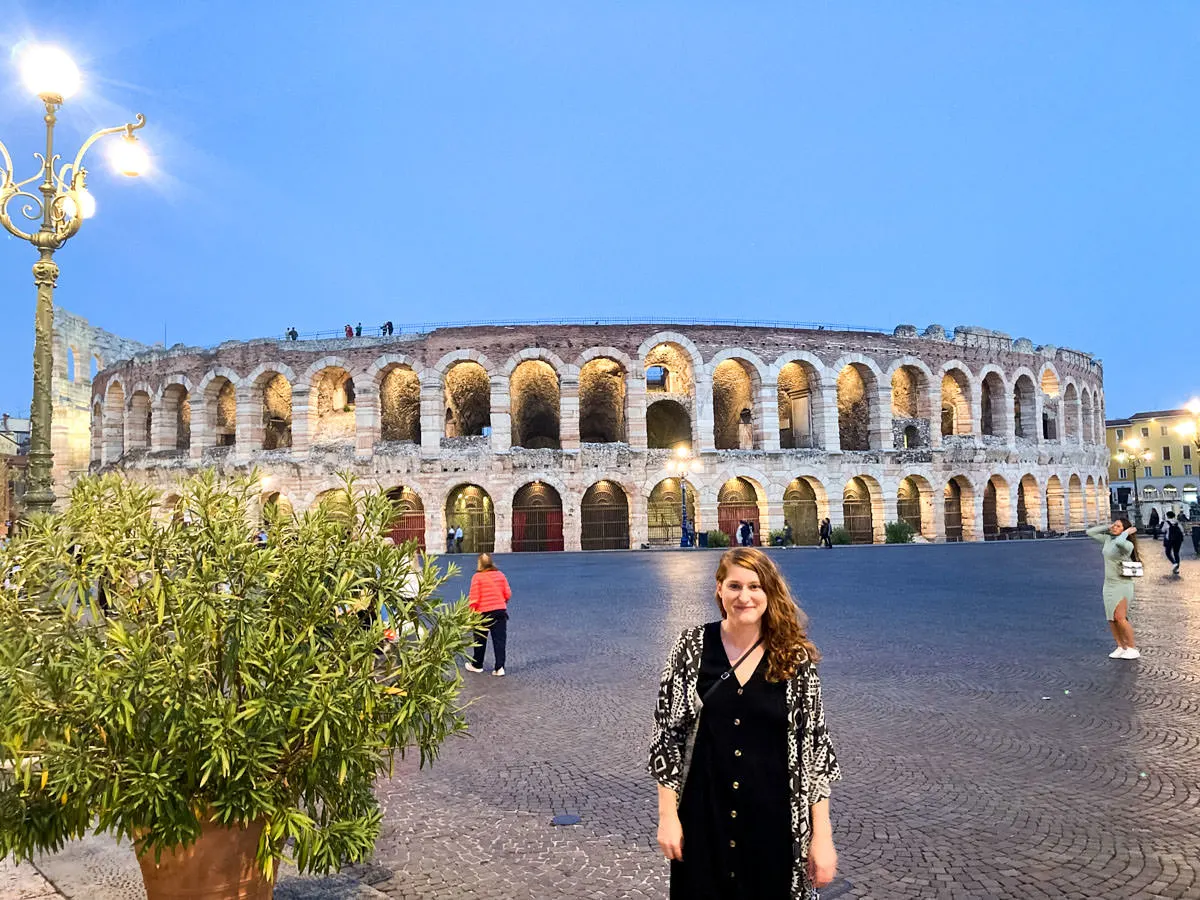 Vegan(-friendly) Restaurants in Verona
Dulcamare Vegan Bio Bistrot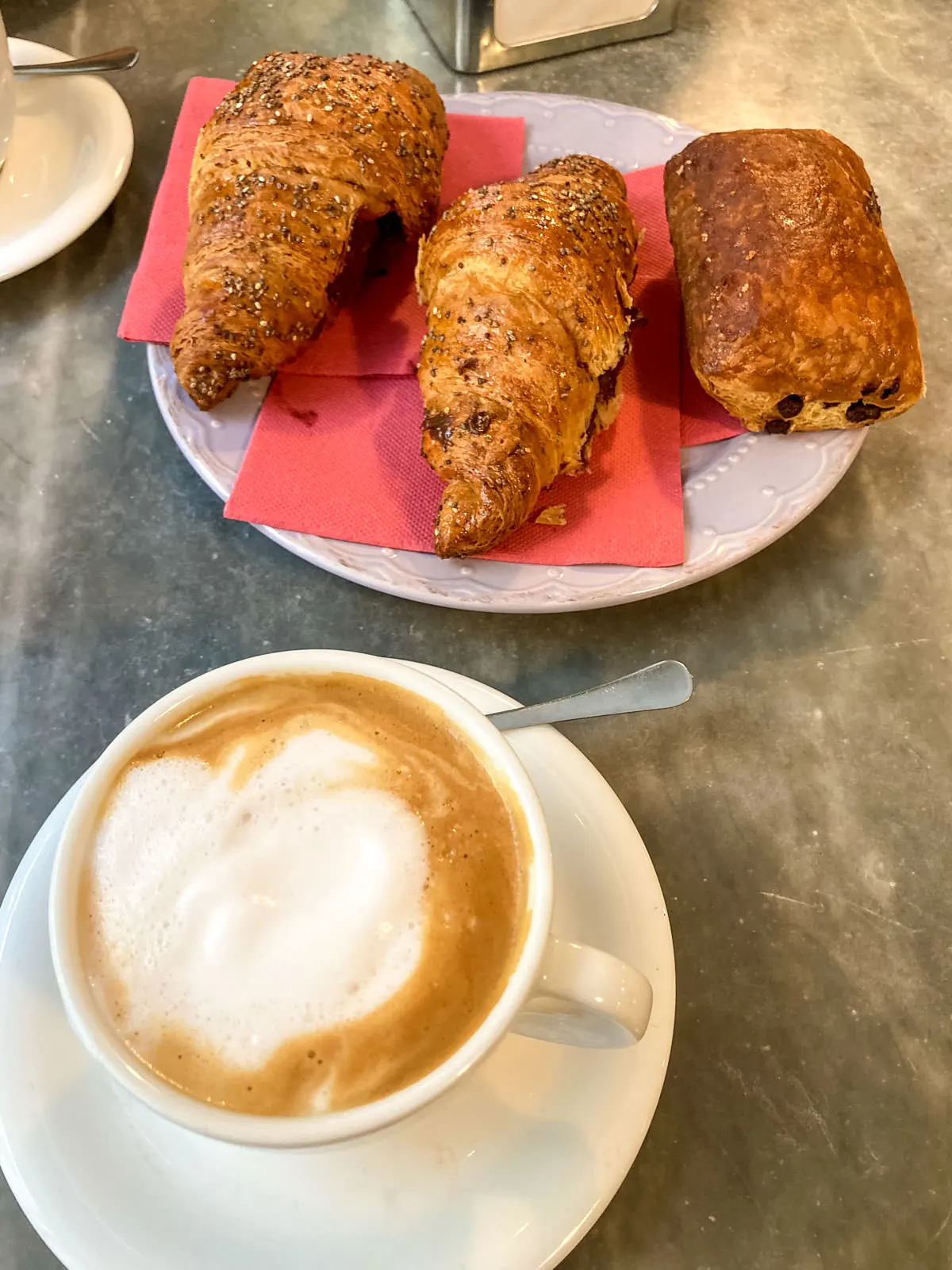 Via Berni, 7, Verona, Italy
Let's start with breakfast, which was also my favorite thing to eat in Verona: VEGAN CROISSANTS! They were filled with hazelnut cream, they cost only 1,80€, and they were the best croissants I ever had. Dulcamare is a cute little café/bistro and they are open until the afternoon so you can get breakfast and lunch there. The cappuccino with almond milk is also very recommendable! I loved it there!
Flower Burger (vegan)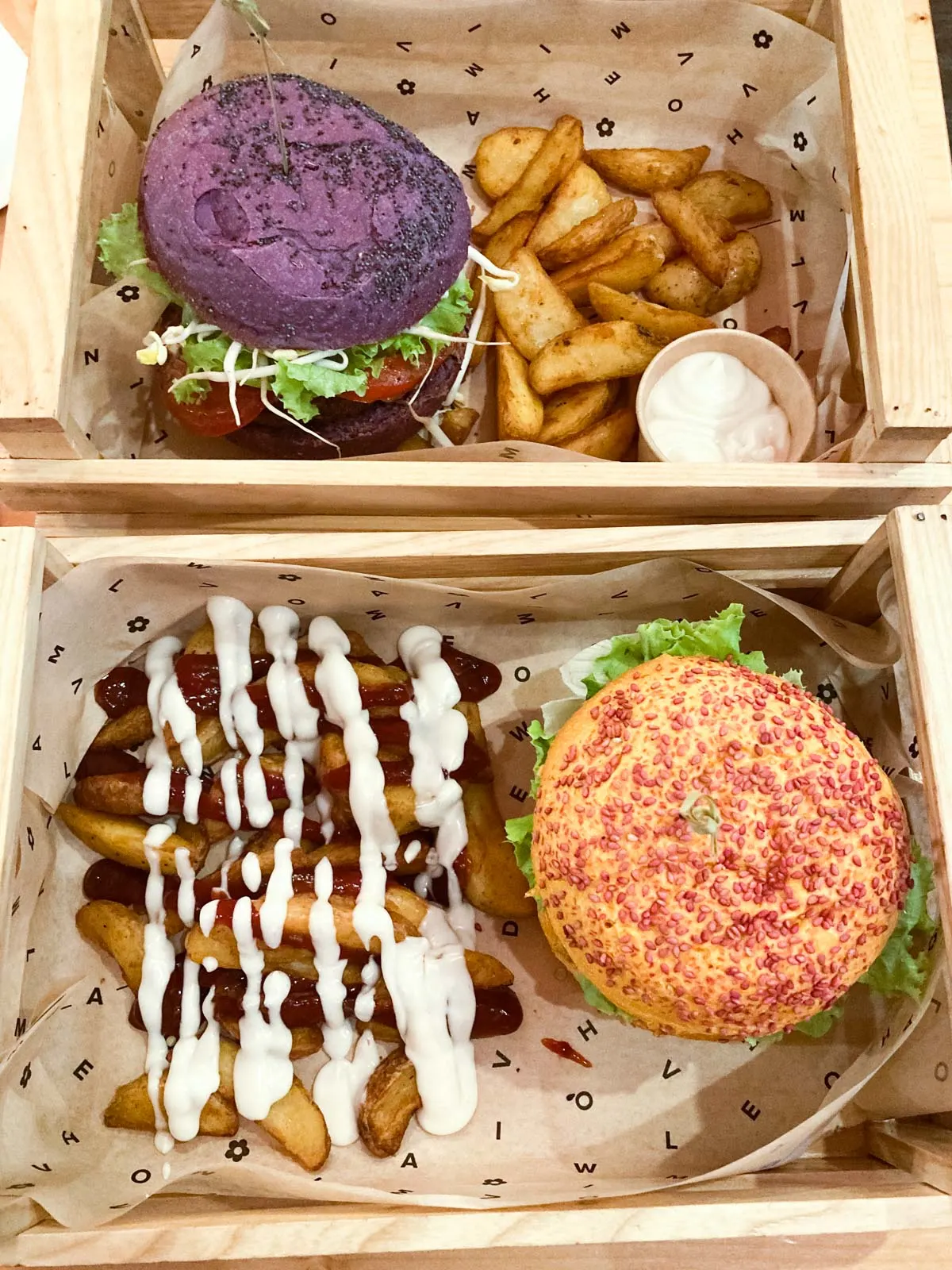 Corso Porta Nuova 87, 37122
Flower Burger is a vegan restaurant chain offering colorful burgers, sides, and desserts. I had the Herkules Burger, which was a seasonal special, with wedges topped with spicy sauce and vegan mayo. My travel companion had the flower burger, which was purple. Of course, we had to also try some of the vegan desserts, the chocolate lava cake, and the tiramisu. I found the burgers to be okay, nothing too exciting, but the desserts were really, really good!
La Lanterna (vegan)
Piazzetta Portichetti, 6 Verona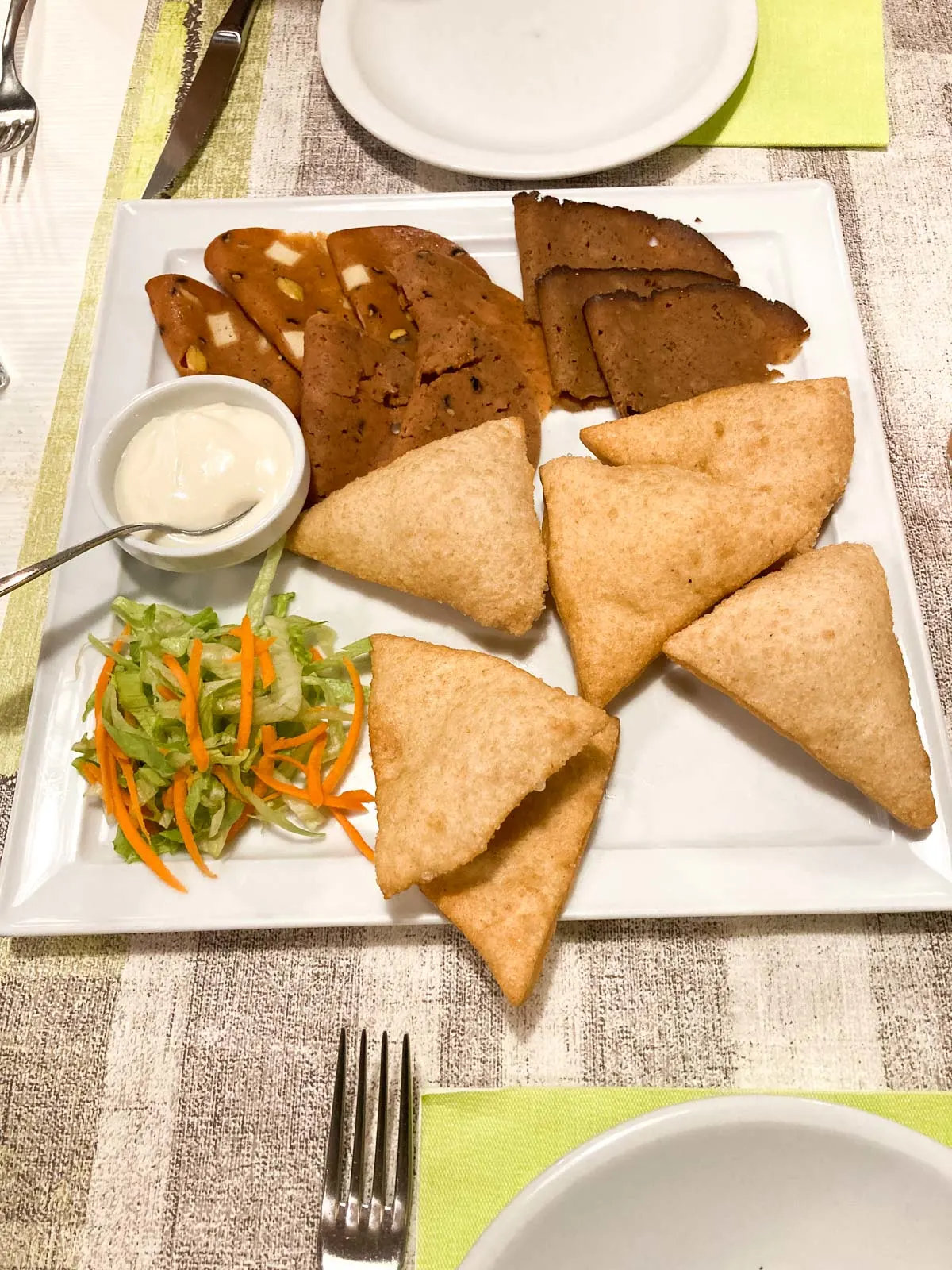 I am usually not a fan of digital menus, but it was good to have them at La Lanterna because they have photos of all the dishes and you can choose between a couple of languages, so you'll know what to get. La Lanterna is a bit fancier, and it's definitely a good idea to make a reservation. The food is partly really interesting when it comes to flavor combination and composition, such as the mushroom 'cheesecake' appetizer with tempeh and braised veggies, and then, on the other hand, some dishes are rather simple and rustic such as the cold cuts appetizer platter with fried bread.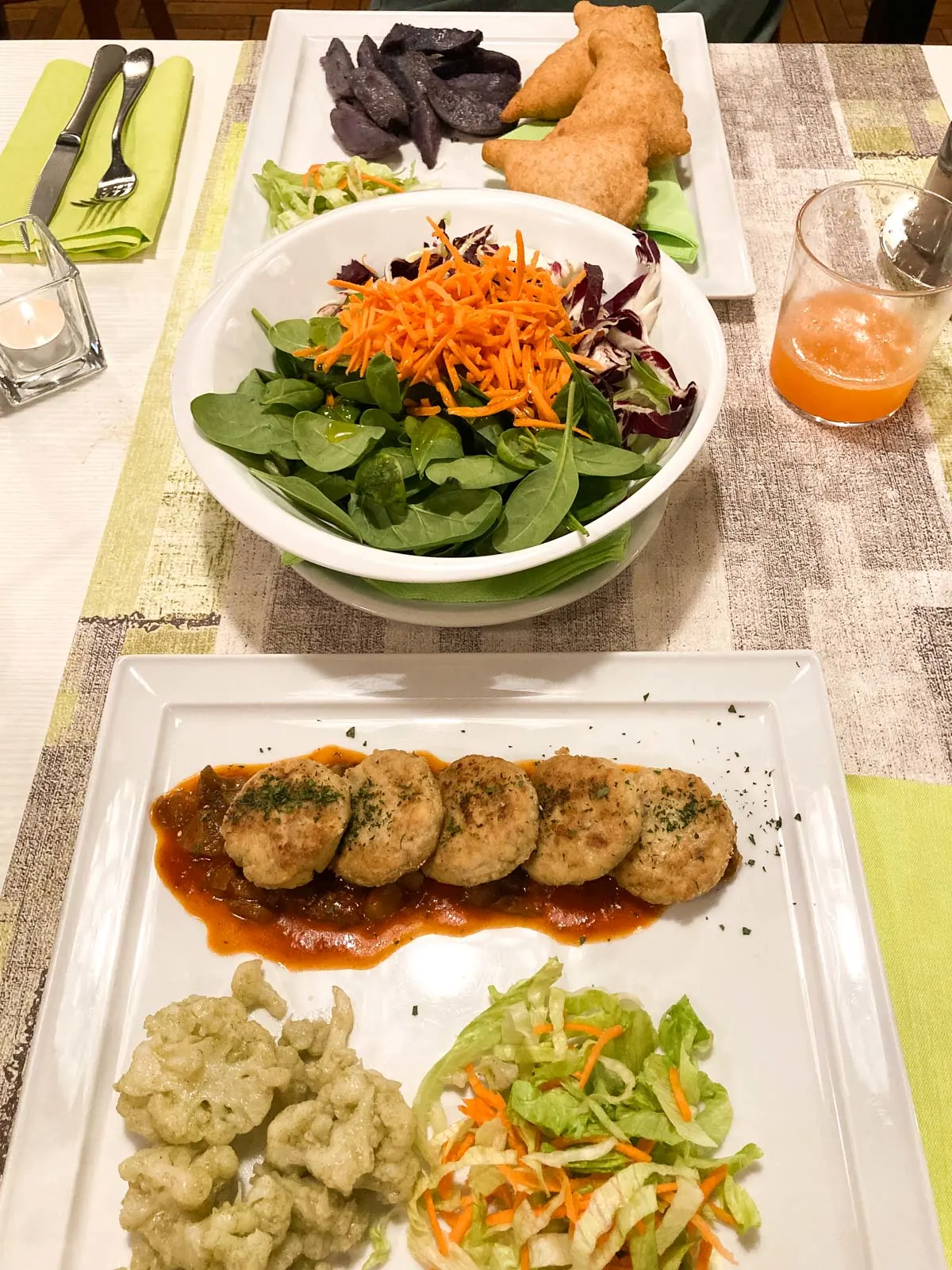 Some of the main dishes were really good (my favs were the panzerotti filled with vegan mozzarella, and the spaghetti carbonara).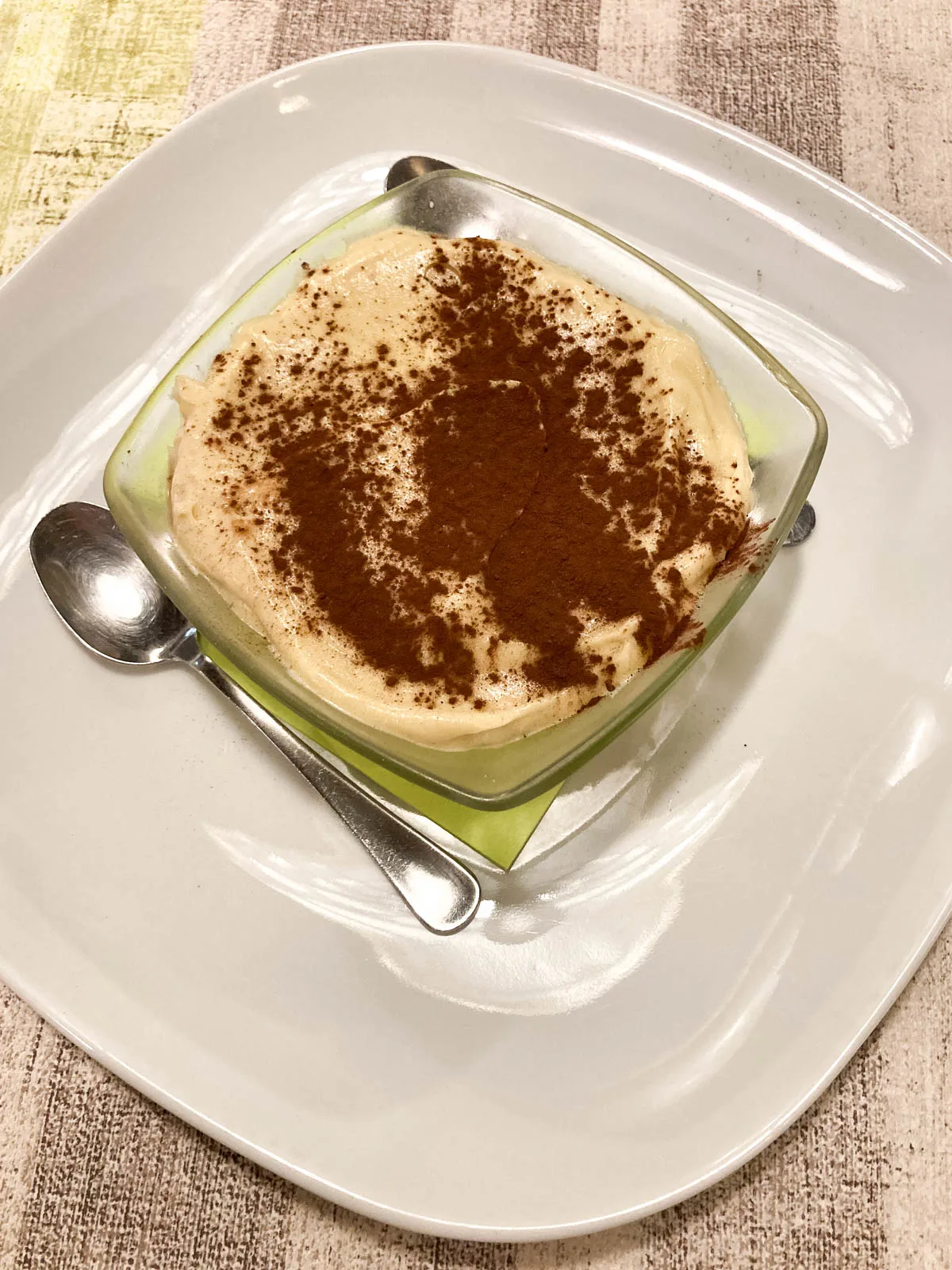 I did LOVE all of the desserts we tried. When in Italy, of course, I had to eat vegan tiramisu, and they had two different kinds (on the two occasions we were there). A classic version and a hazelnut version. And I couldn't tell you which one I liked more, they were both perfect in their own way.
Bagel Road (vegan-friendly)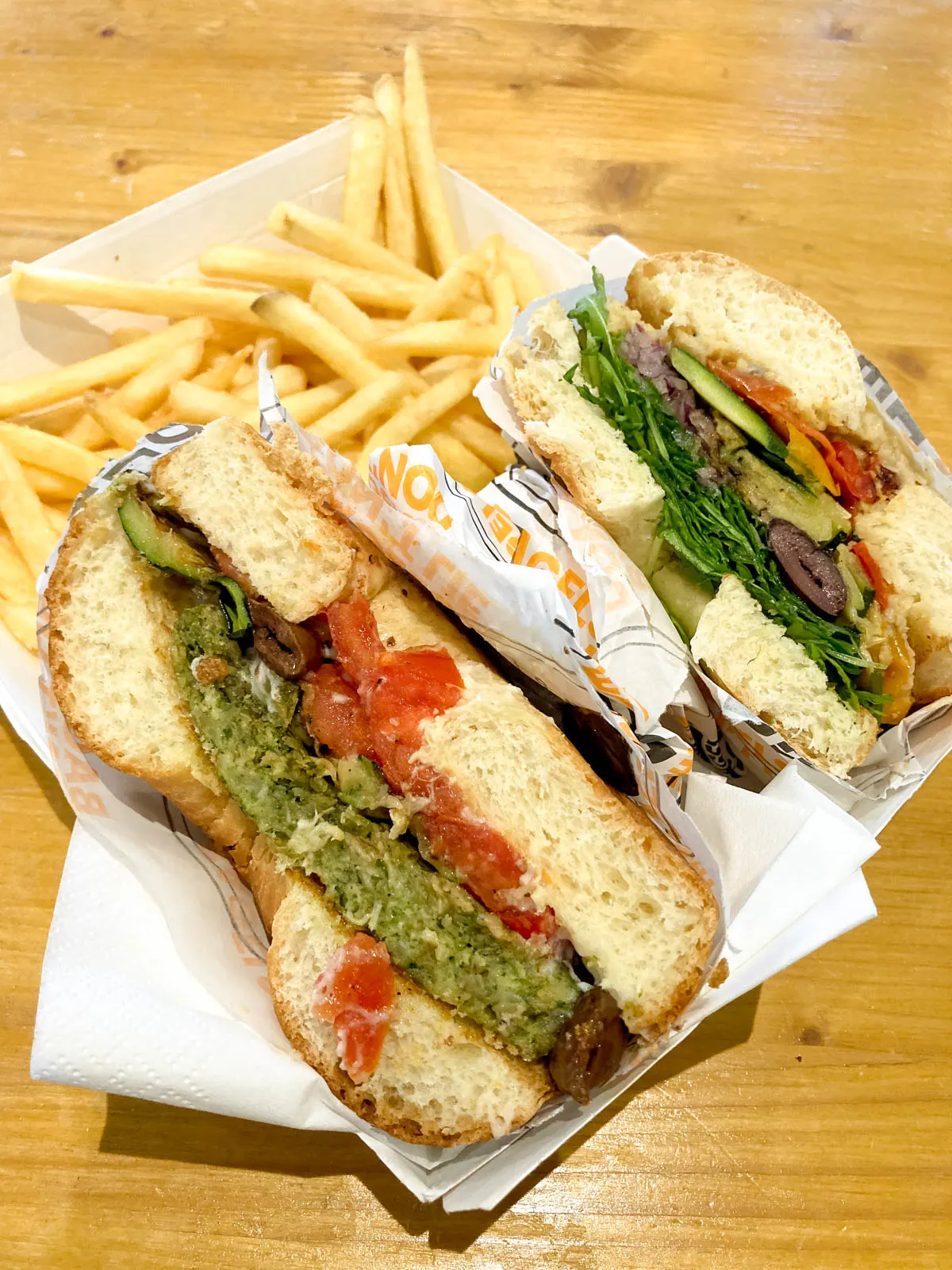 Lungadige Porta Vittoria, 3/a, 37129 Verona
Bagel Road is not vegan, but they have a couple of clearly labeled vegan bagels. We had the Super Veggie Bagel and the Mr. Vegan Bagel and fries. Both were really good! It's such a perfect food for a quick lunch. I would definitely go there all the time if I lived in Verona.
Berberè (vegan-friendly)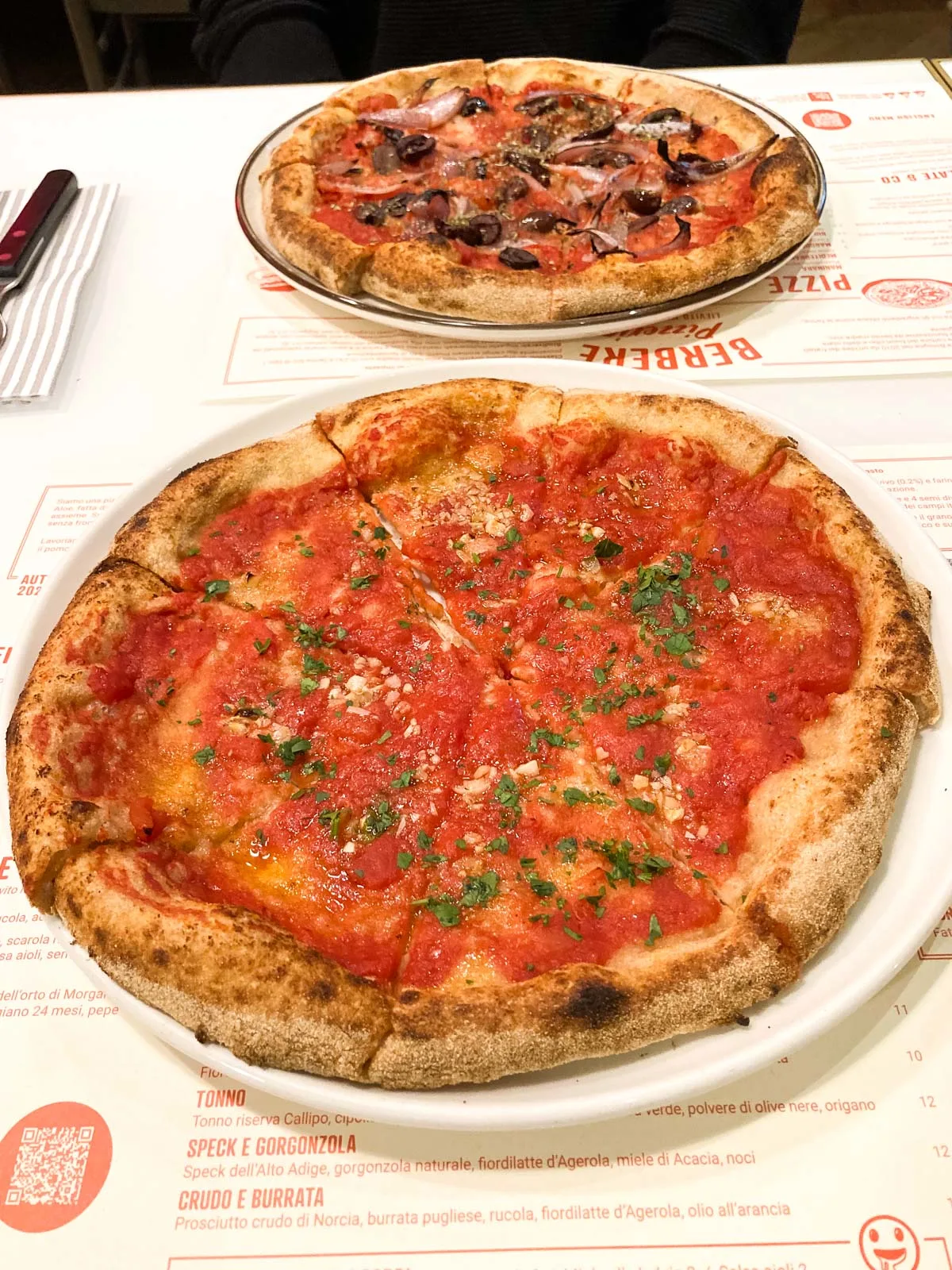 Via Pellicciai, 2, 37121 Verona
Berberè is a pizza chain, not vegan, but they have two vegan pizzas – the Marinara and Mediterranea with red onion and olives. They don't have vegan cheese, but you wouldn't miss it at all because the sauce is so flavorful, and the crust is so good! This was actually one of the best pizzas I've ever had!
Tell me: Have you ever been to Verona? Do you have any additional vegan-friendly restaurant tips? I'd love to know in the comments!