Hamburg offers lots of delicious options for vegans. In this post, I'm sharing my favorite places to eat vegan in Hamburg. Let's get started!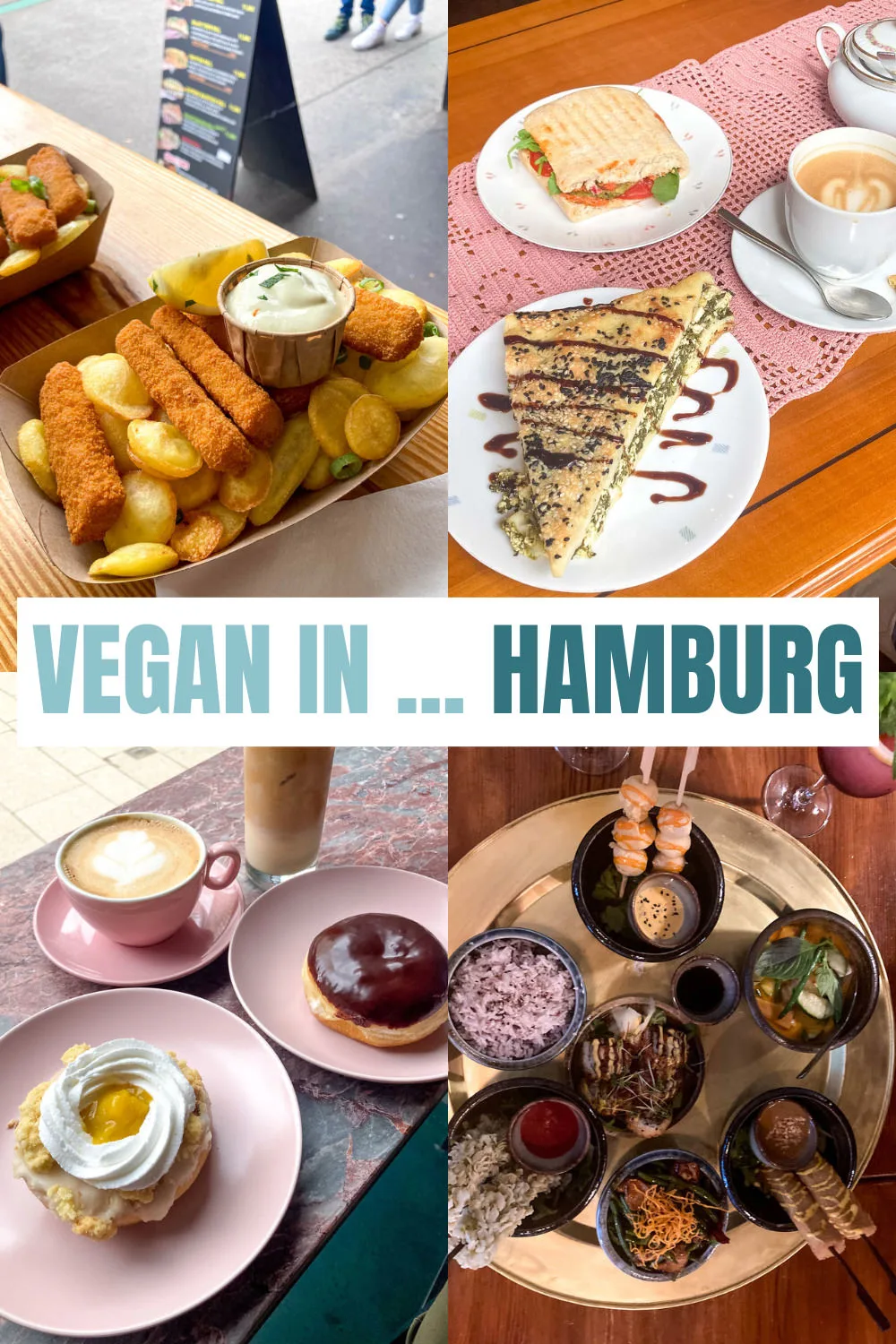 Vegan in … is a series of posts on Elephantastic Vegan where I write about my vegan travelling experiences. I love to travel, especially to larger cities, rather than spending my days on the beach at some resort, but finding restaurants with vegan options in a foreign city isn't always that easy. With this post, I want to show you awesome places to eat for your next trip to Hamburg in Germany! :)
It's never a bad idea to use HappyCow to get a neat overview of your vegan eating possibilities. I haven't even had the chance to try all of the vegan and vegan-friendly restaurants in Hamburg because the city has so much to offer for vegans! So naturally, this post only contains the few options I've tested and tried.
First… a little sightseeing: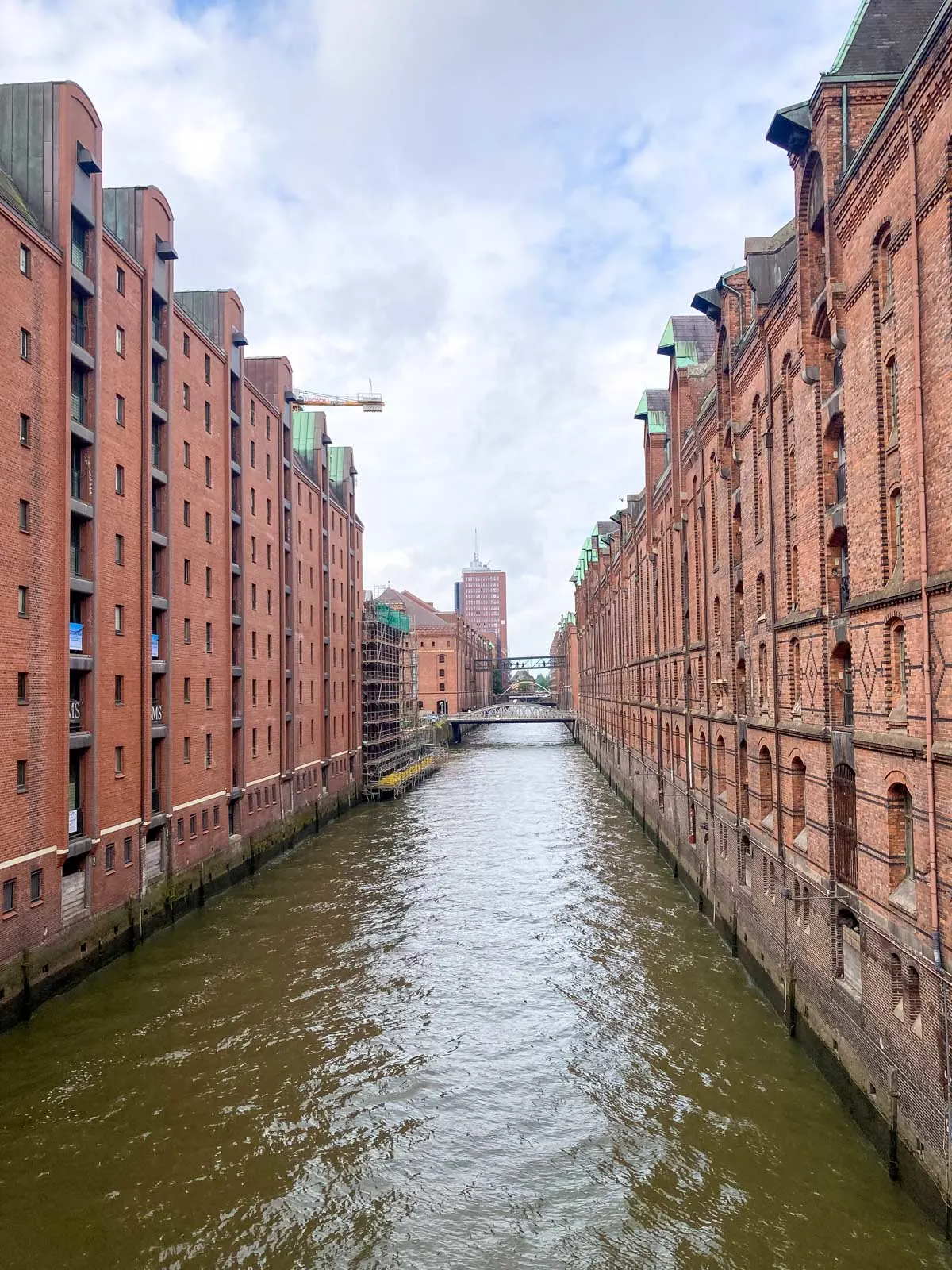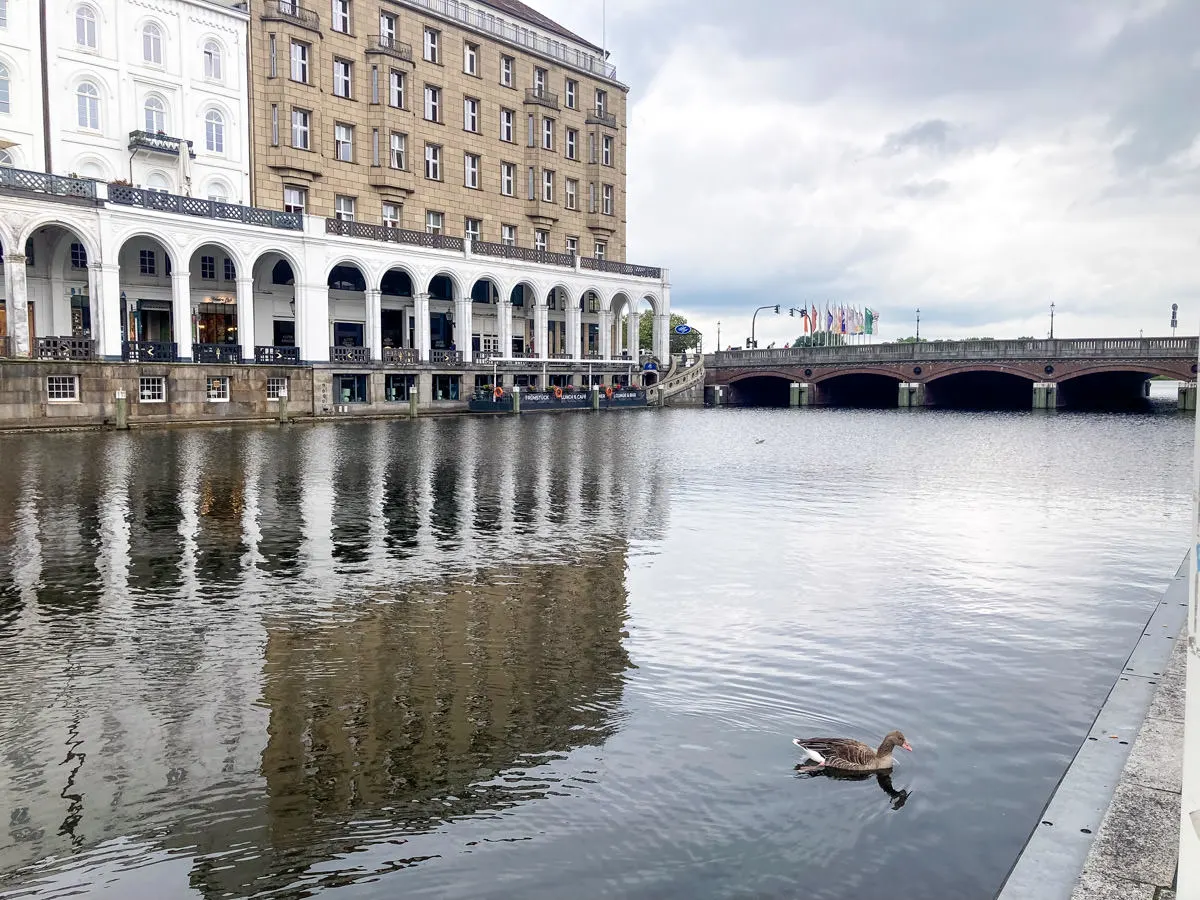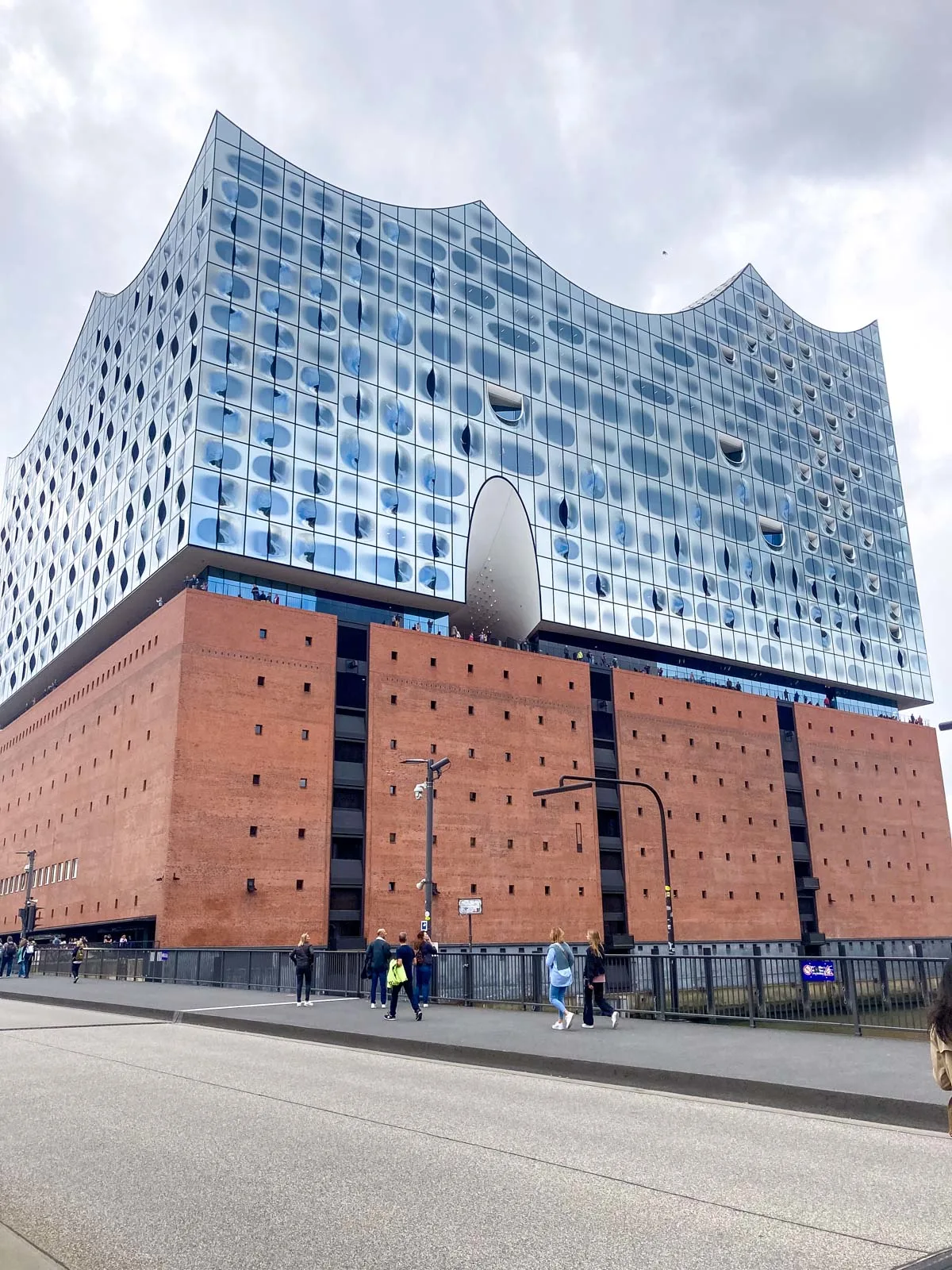 …and now to the restaurants in Hamburg.
Cafe Nasch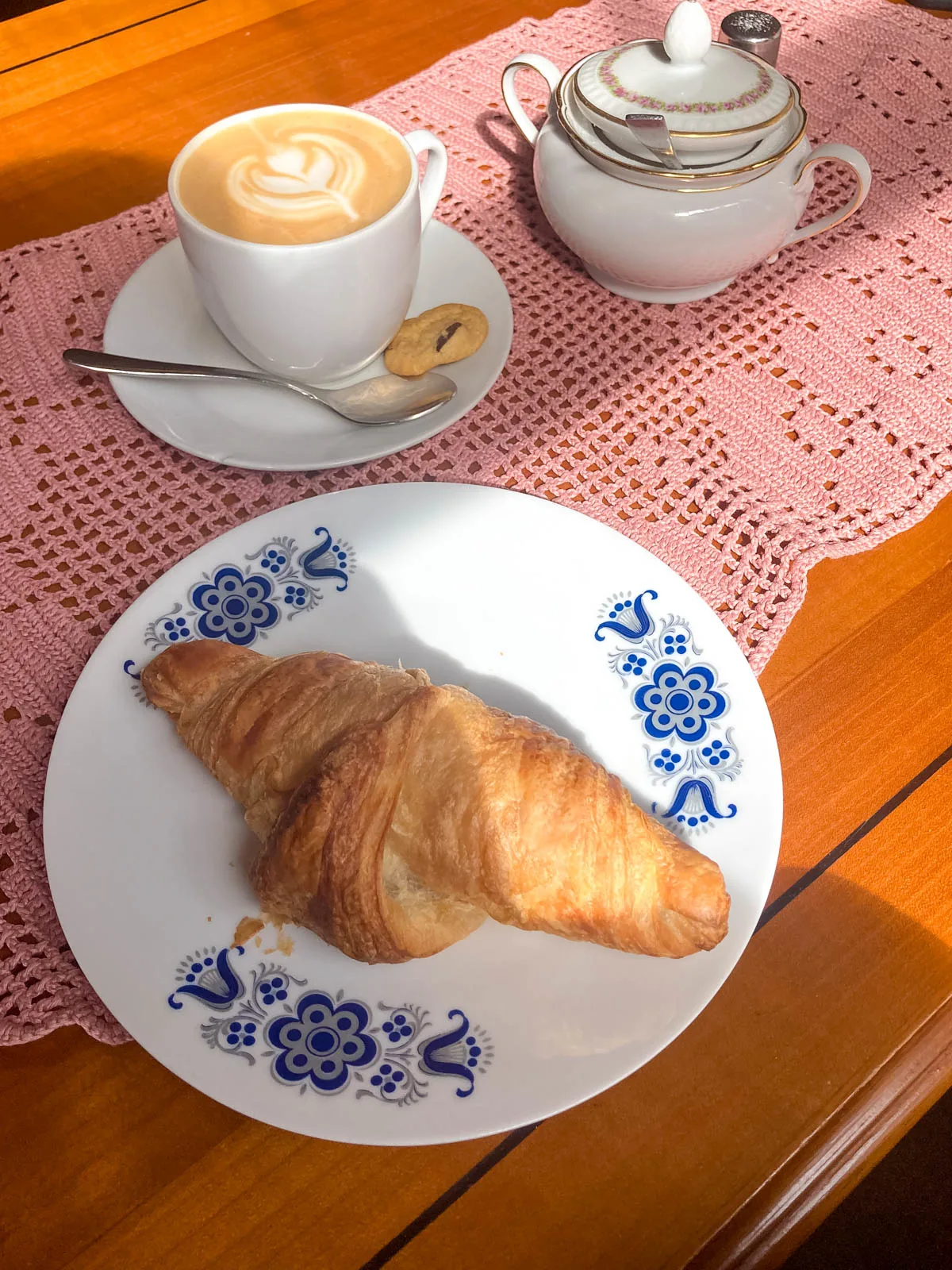 Caffamacherreihe 49, 20355 Hamburg, Germany
Nasch is a cute little café. All the food is vegan, they do offer cow's milk for the coffee but also lots of vegan milk options. The croissant was flaky and delicious, but the vegan börek knocked my socks off, it was crazy good!
Brammibal's Donuts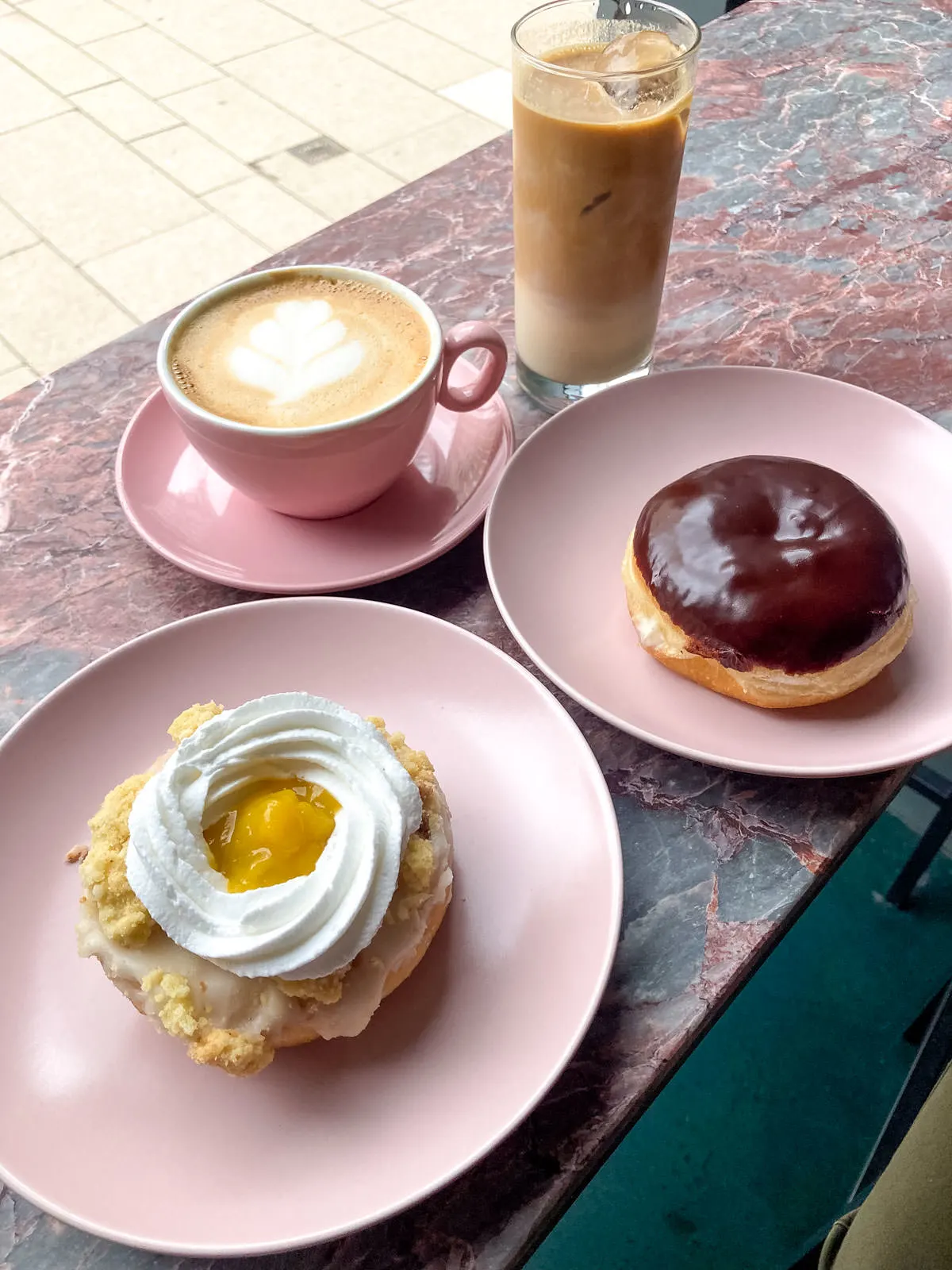 Harkortstraße 79e, 22765 Hamburg, Germany
Brammibal's Donuts is my favorite donut place in the whole world. They have lots of locations in Berlin, but now they have one in Hamburg as well. So of course, I had to visit. The donuts and coffee are just perfect. Did I go there for breakfast? Yes, don't judge me, I'm an addict.
TA Vegan House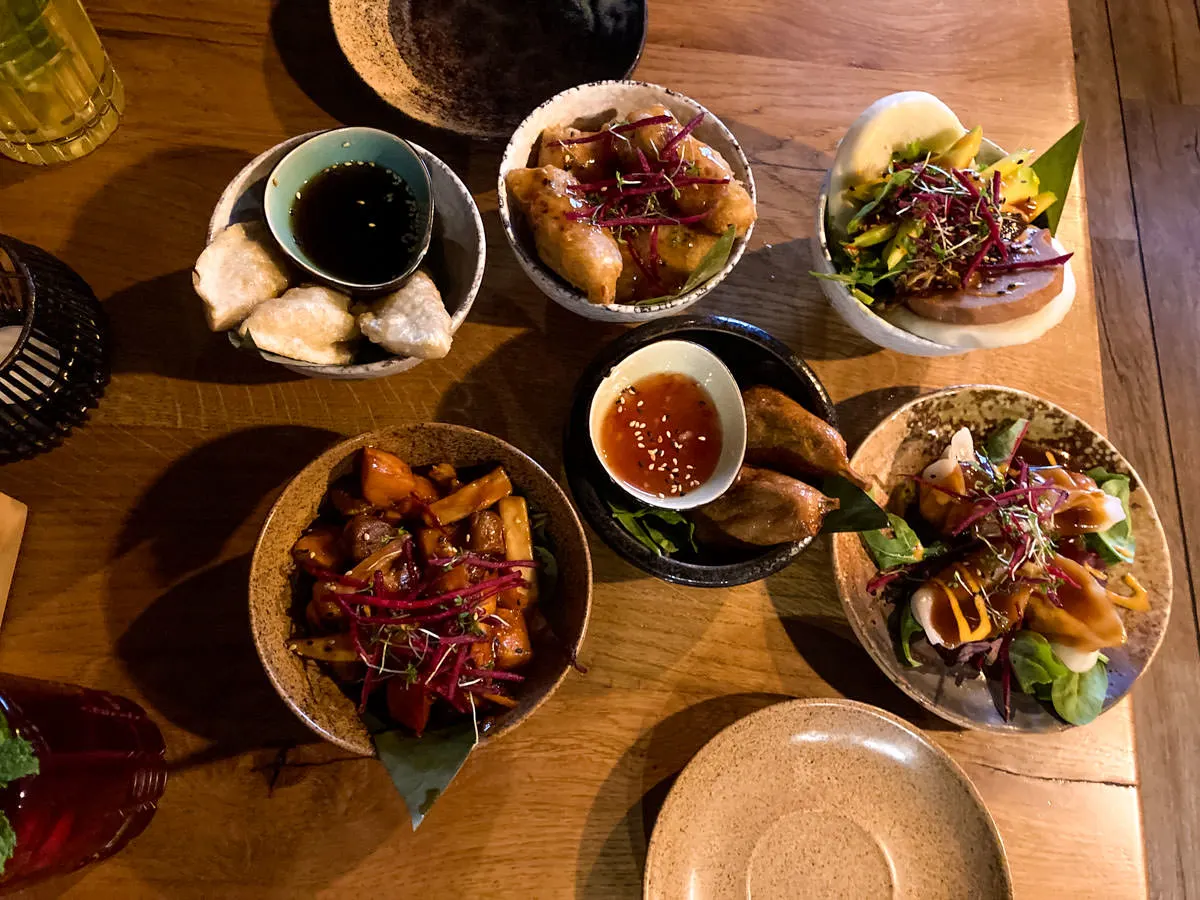 Reimarusstraße 13, 20459 Hamburg, Germany + more locations
TA Vegan House offers small Vietnamese bowls and regular-sized portions. They have 20 different tapas you can choose from, so there's plenty to try out. Everything we tried was so good, especially the bao burger and the seitan drumstick.
Underdocks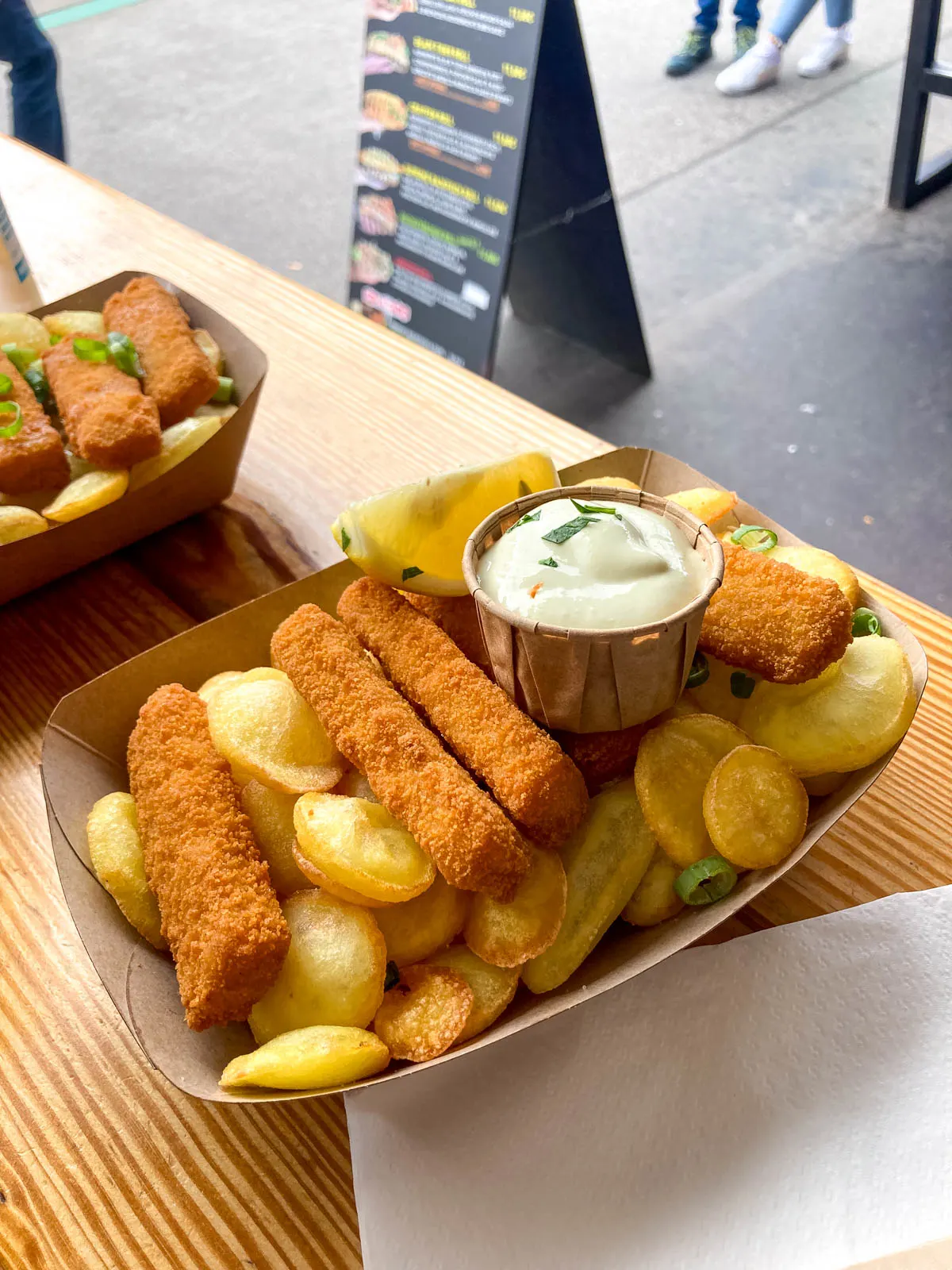 Landungsbrücken – Brücke 3, 20359 Hamburg + more locations
Directly situated at the harbor docks, there is Underdocks. When I saw, that they offered vegan fish sticks + chips, I had to try it out. And it was spectacular. The vegan fish sticks were really good, the homemade chips were amazing, and the tartar sauce was on point. Loved it!
Greentable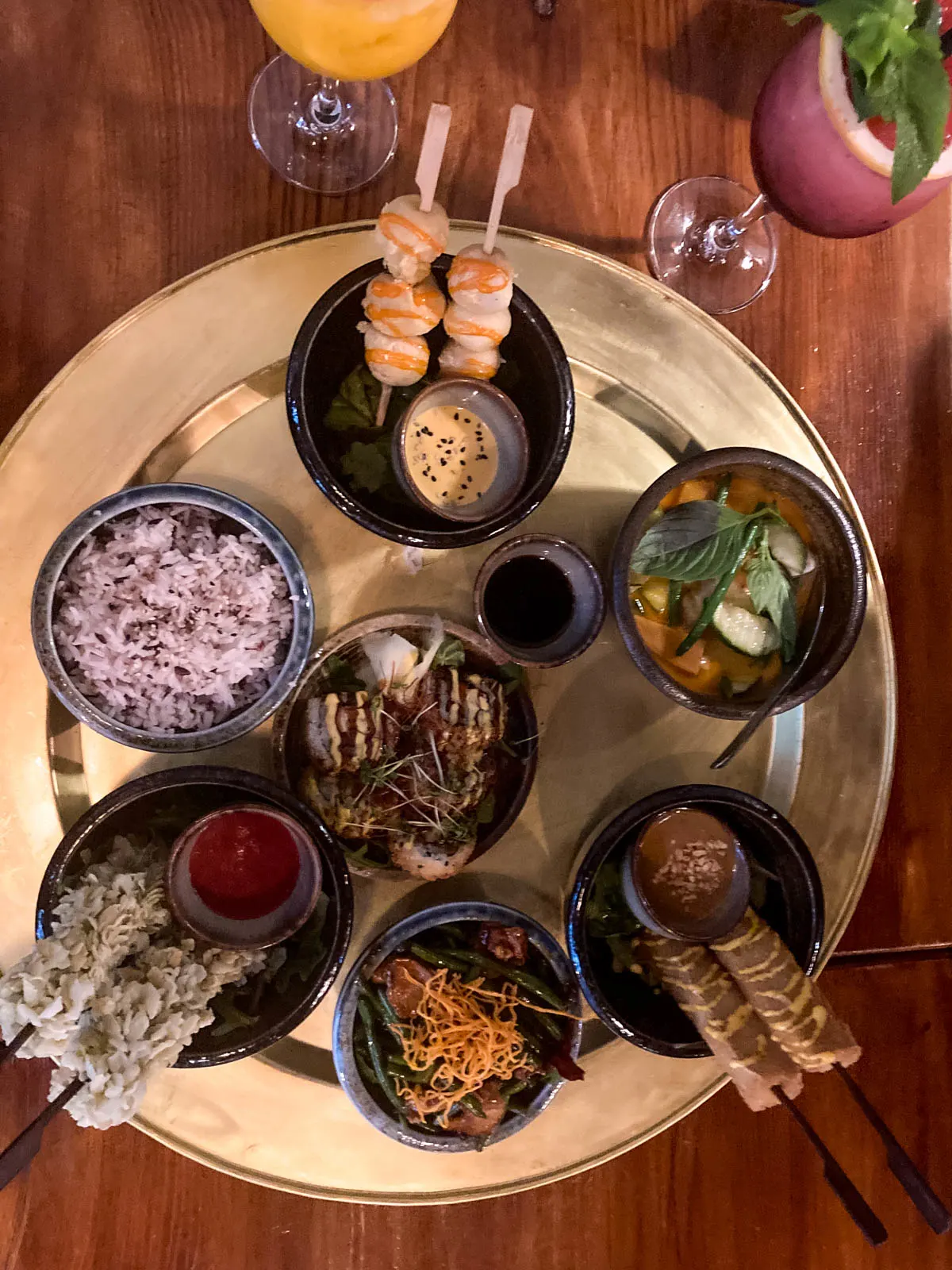 Schauenburgerstraße 55, 20095 Hamburg
ANOTHER Vietnamese tapas bowl place?! Yes, I know, but I'm obsessed and I can't help it. There are so many different tapas to choose from, so we ordered different things including satay tofu skewers, tofu coated in green rice flakes, fishy sticks, and red curry. It didn't even take 10 minutes from ordering until we had the food at our table, they were crazy fast. And it was delicious. The red curry was my favorite.
So this was pretty much my Hamburg Trip. Have you ever been there? Do you have any additional vegan-friendly restaurant tips for Hamburg? I'd love to know in the comments!