In this post, you'll find 15+ amazing recipe ideas for Halloween including sweets, savory snacks, and drinks. Whether you're making them for a party or for your family, it's time to impress!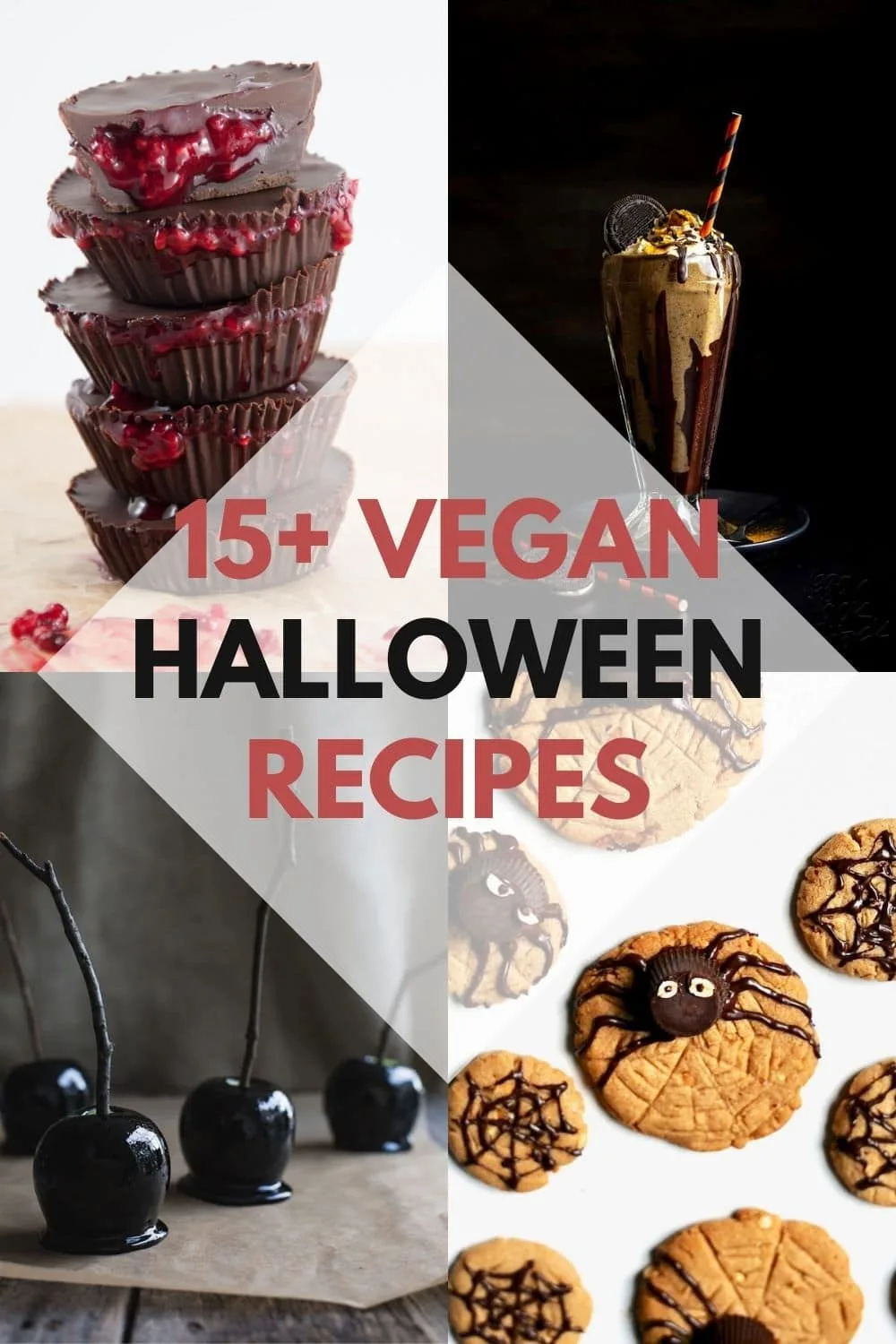 Getting creative with food is one of the main reasons why I LOVE Halloween! It's the one day in the year on which food does not have to be pretty, but rather look creepy, and ghoulish.
So in this round-up, I am sharing sweets, snacks, and drinks that are perfect for Halloween! With the help of my blogger friends, I found 15 AMAZING vegan recipes for you to try this year.
Whether you're making them for a party, for or with your kids, or just for yourself – I am sure you'll find the perfect recipe for you!
I've grouped the recipes into the following categories:
Vegan Sweets & Treats
Savory Foods and Snacks
Creepy Drinks
Don't forget to bookmark or pin this collection, so you'll always have a nice list of Halloween Recipes when you need them. Let me know your favorites in the comments!