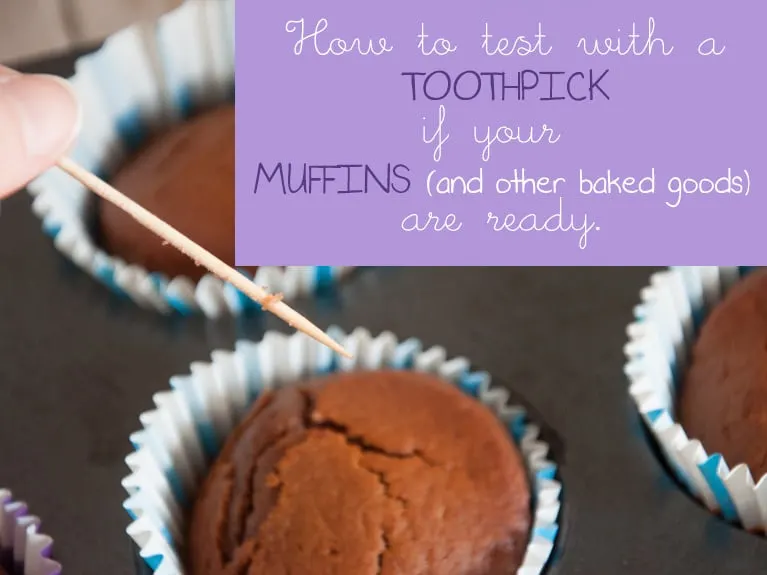 Kitchen Hacks – I'll be publishing a series of tips & tricks in the kitchen. Some may be super basic and you know them already but maybe you'll find something that will make your life easier!
Ever wondered if your muffins are baked all the way through even they looked finished from the outside? You can find it out with a Toothpick or other small wooden stick. Just stick it into a muffin (this works also for cakes or really any other baked goods) and see if it comes out clean with small crumbly bits (then it's ready!). If it comes out with slimy dough on the stick it needs more time, put it in the oven again and try it again after a few minutes. This Toothpick Method is great and I've been using it for years now! You'll never have half-baked muffins ever again.

Are you using this method already or do you have any other way of finding out if your baked goods are baked through? I'd love to know in the comments!
Since you now have got the perfect method to test if your muffins are ready, why don't you try it out on these?
Affiliate Disclosure: This post may contain affiliate links, which means I may earn referral fees if you make a purchase through my link. While clicking these links won't cost you any extra money, they will help me keep this site up and running!