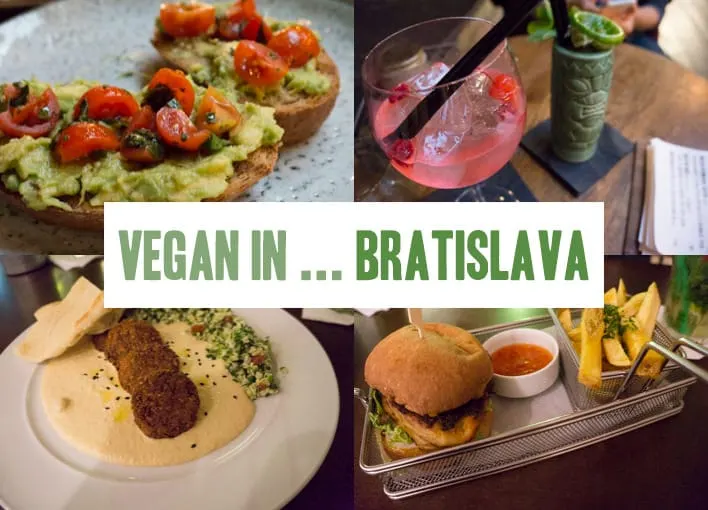 Vegan in … is a series of posts on Elephantastic Vegan where I write about my vegan travelling experiences. I love to travel especially to larger cities, rather than spending my days on the beach at some resort, but finding restaurants with vegan options in a foreign city isn't always that easy. With this post I want to show you possible places to eat for your next trip to Bratislava in Slovakia! :)
It's never a bad idea to use HappyCow to get a neat overview of your vegan eating possibilities. I haven't had the chance to try all the vegan and vegan-friendly restaurants in Bratislava, so this post only contains the few options that I've tried. I travelled to Bratislava with my boyfriend (that's why I mostly speak of we) in June 2016. Spoiler alert, with a little bit of planning and research, it isn't hard to eat vegan in Bratislava :)
Of course, we will start this post with a few impressions of the city of Bratislava first!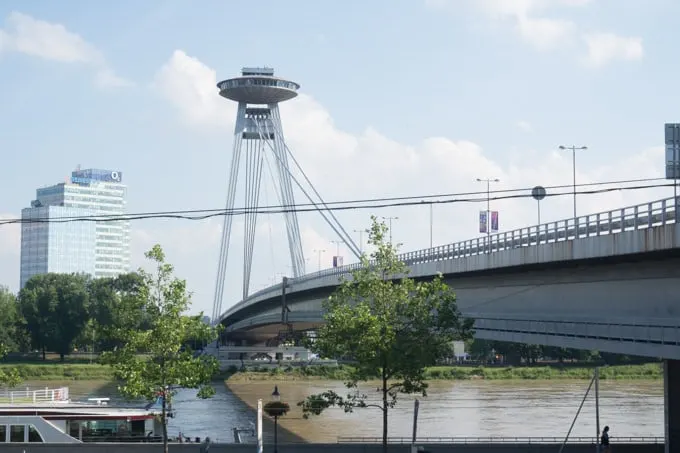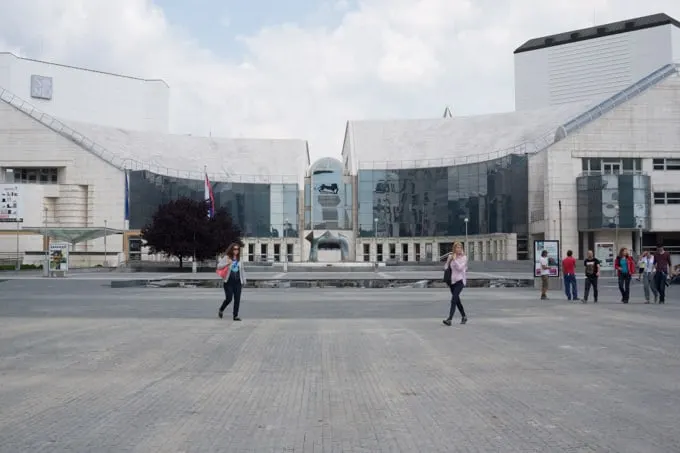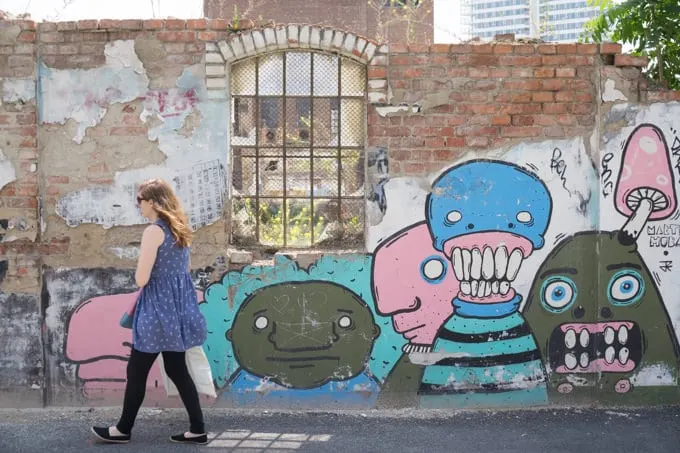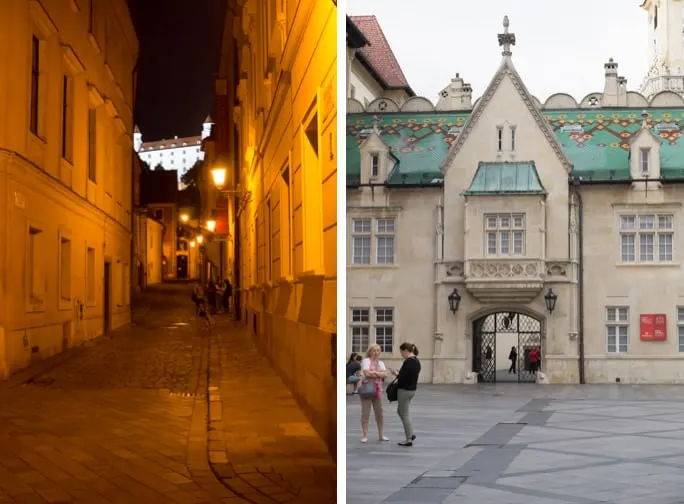 …and now to the fooooood.
Re:Fresh (Closed)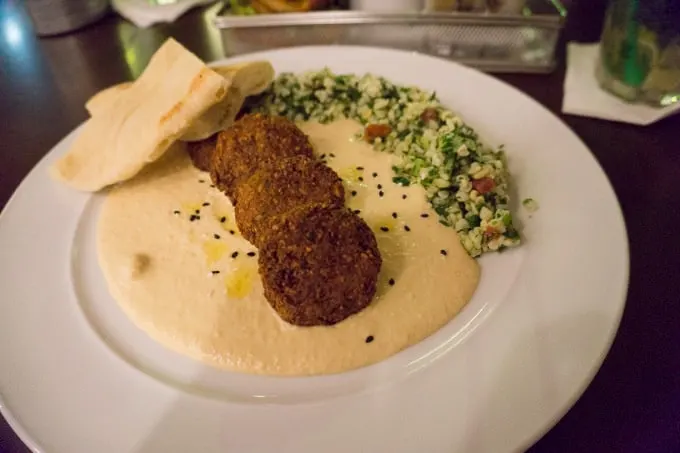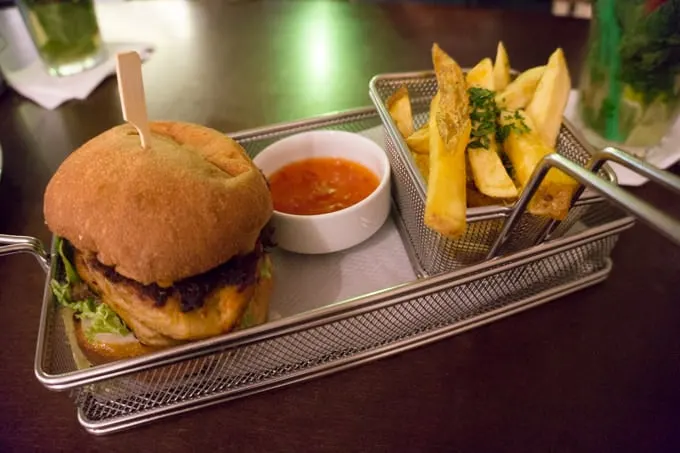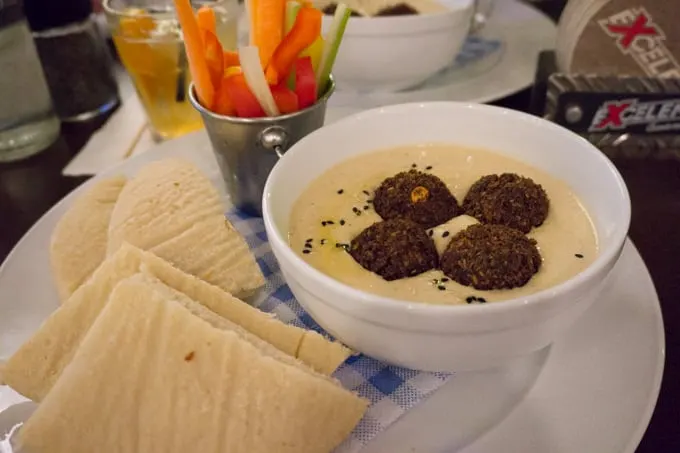 Ventúrska 5, 81101 Bratislava
Re:Fresh is a fun place (restaurant, bar and club combo) in the old center of Bratislava. They have quite a few vegan options, including a falafel platter with hummus, homemade pita bread and tabouleh which I had on my first day in Bratislava. It was so good, we actually went back there two times. For a vegan burger with fries and another falafel, hummus & pita bread platter, this time with veggie sticks. The portions are huge and very reasonably priced (5-7€). Everything was so yummy, especially the falafel were one of the best I've ever eaten!
Brownjoy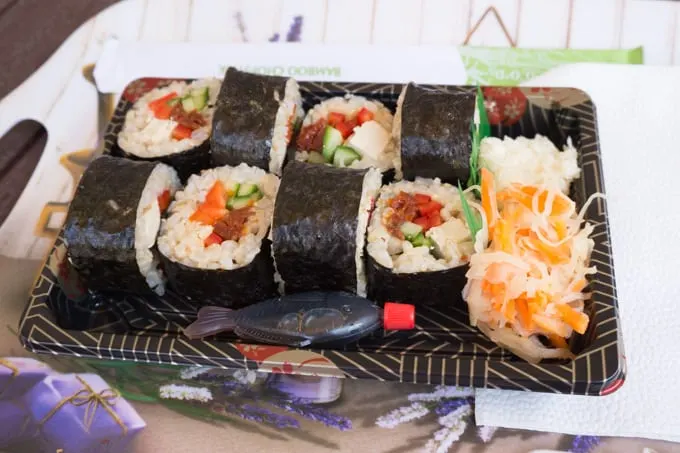 Mlynské nivy 31, 821 09 Bratislava
Facebook Page
Brownjoy is a really small take-out place at the bus central station. They have a couple of creative maki combinations, such as some with mustard. The one I had was with cucumber, bell pepper, smoked tofu and sun-dried tomatoes. The pickled vegetables (at the side) were a bit unusual, but the sushi was decent and filling. They used brown rice. The price for these 8 large maki rolls was 4€.
Vegan Bar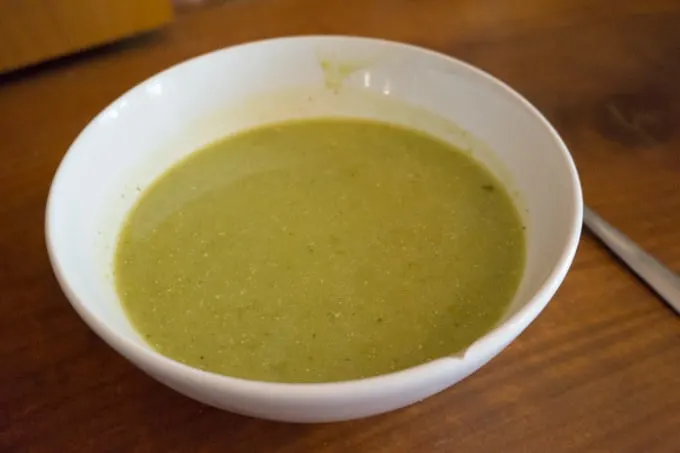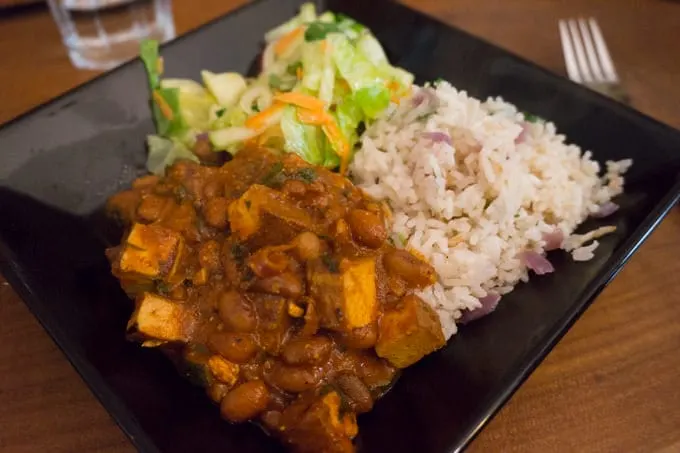 Tovarenska 4, 81107 Bratislava
Facebook Page
The vegan bar is another small bistro-type restaurant and they offer only one menu per day. When we got there, they had a pea soup and some kind of smoked tofu, beans stew with rice and salad. The meal was made fresh and we had to wait a few minutes, but it was worth it. It was actually quite good and filling. The menu (soup and main dish) was 5€ and it's all vegan.
Bemba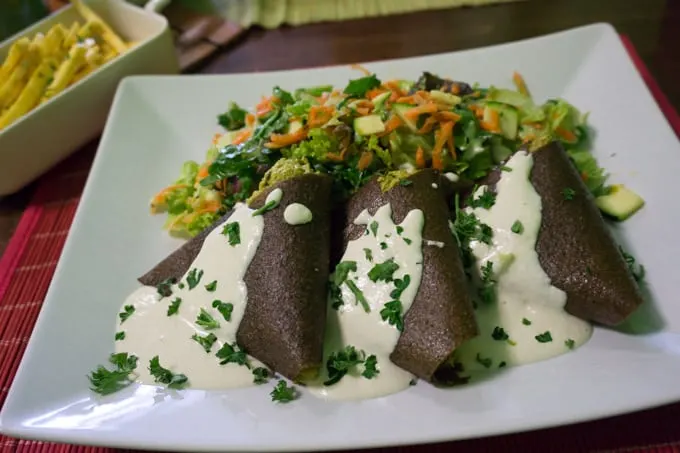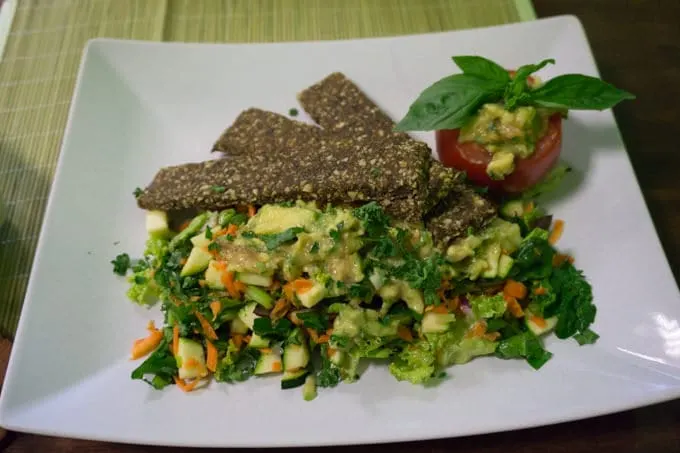 Halkova 1, 831 03 Bratislava
Website
Bemba is the only restaurant we visited that was not in the center of Bratislava. It was a 10-minute ride with the tram. I always wanted to eat in a raw-vegan restaurant, so this was my first raw-restaurant experience. I ordered the raw samosas and my boyfriend opted for the guacamole with pizza fingers, we also had raw fries, crackers and bread. I was pleasantly surprised by the samosas and the filling – which was slightly sweet but yummy. And the huge salad was the perfect accompaniment. Prices were ranging from 5 to 7€ for the main dishes.
Urban House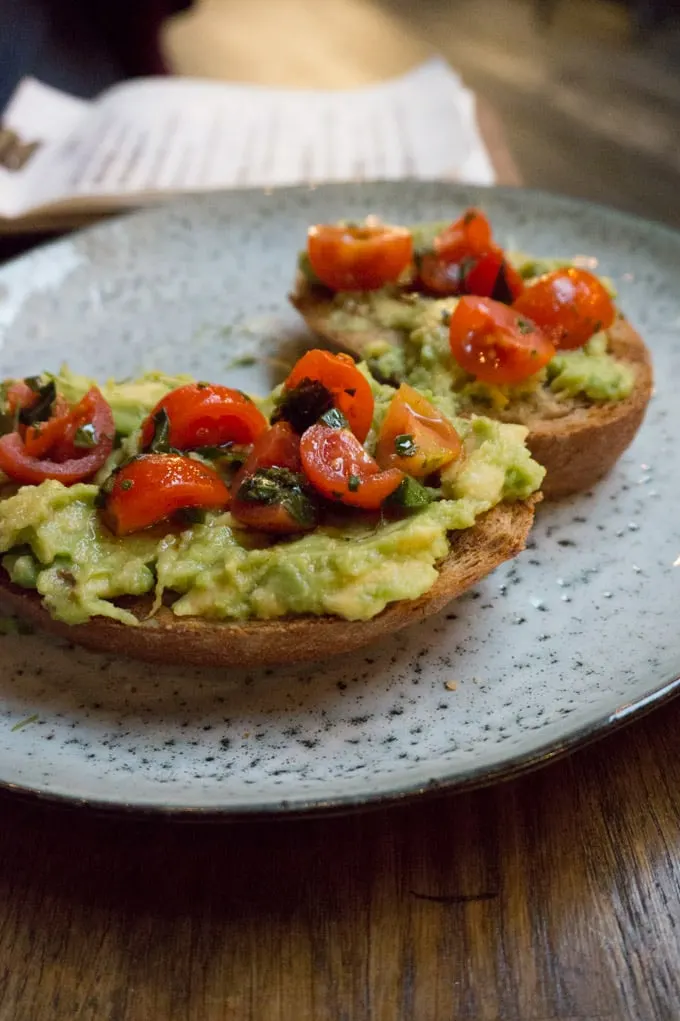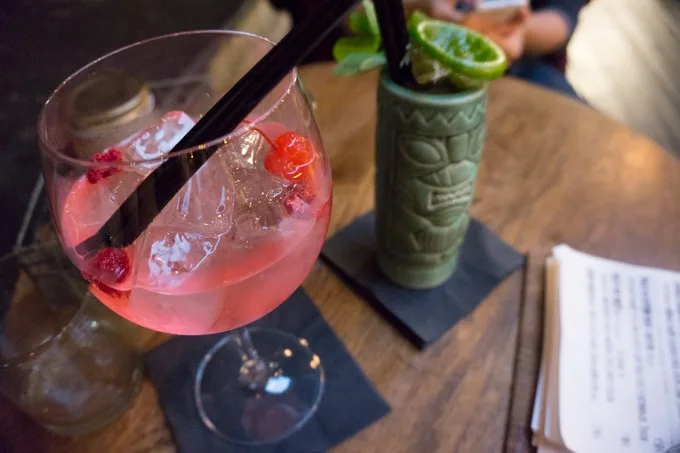 We also had Edamame beans!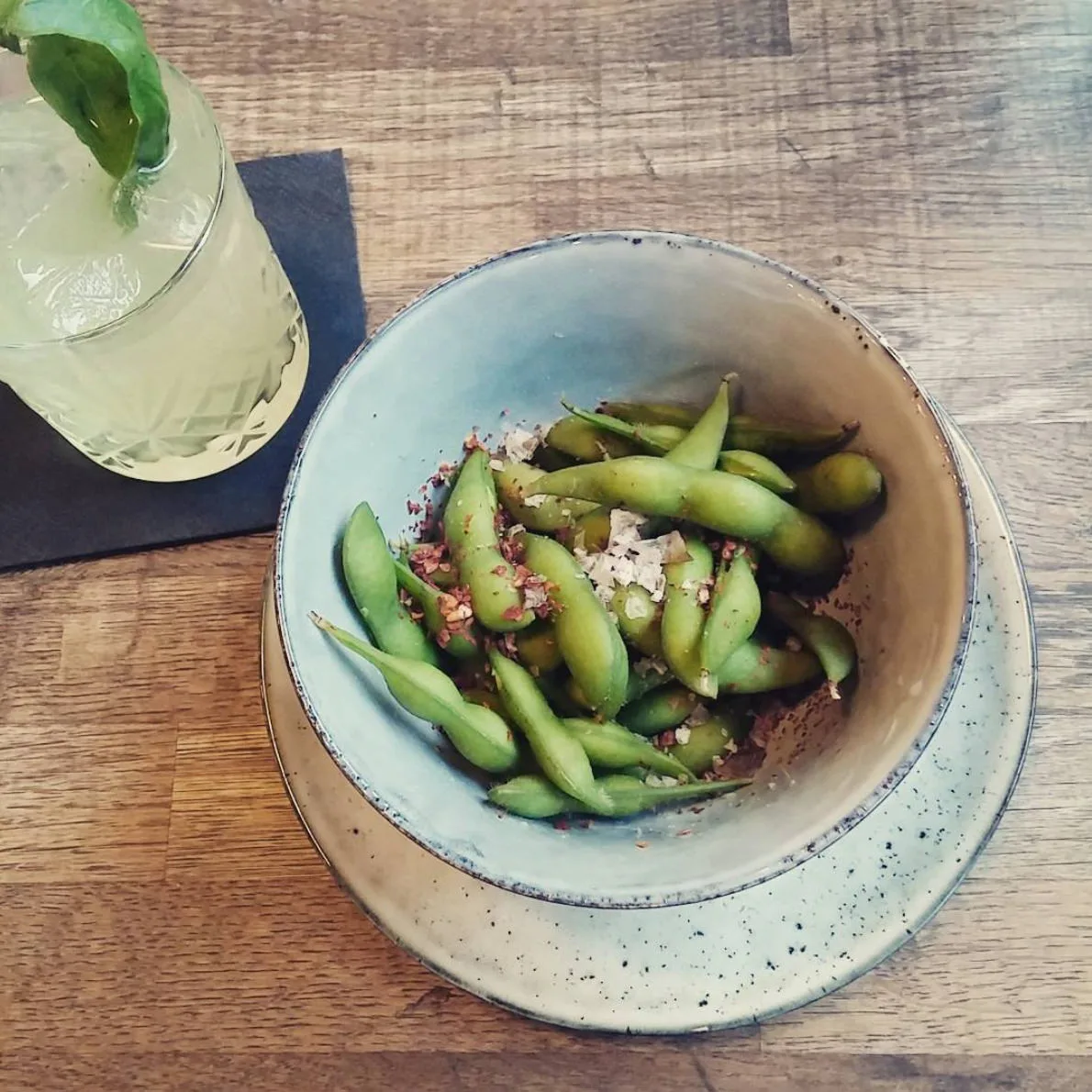 Laurinská 213/14, 811 01 Bratislava
Urban House is a really cool place with lots of delicious drinks (I'm looking at you Vanilla Basil Smash – not pictured because devoured too quickly) and some neat vegan food options. The interior is beautiful, the drinks are unique and amazing, and the vegan avocado toast was the best I've ever had. We went to the Urban House every single day of our trip (except our departure day). I also had edamame beans for the first time ever and they were absolutely fabulous, now I have to try to find them in Asia markets here to get my edamame fix.
So this was my Bratislava Trip. Have you ever been there? Do you have any additional vegan-friendly restaurant tips for Bratislava? I'd love to know in the comments!