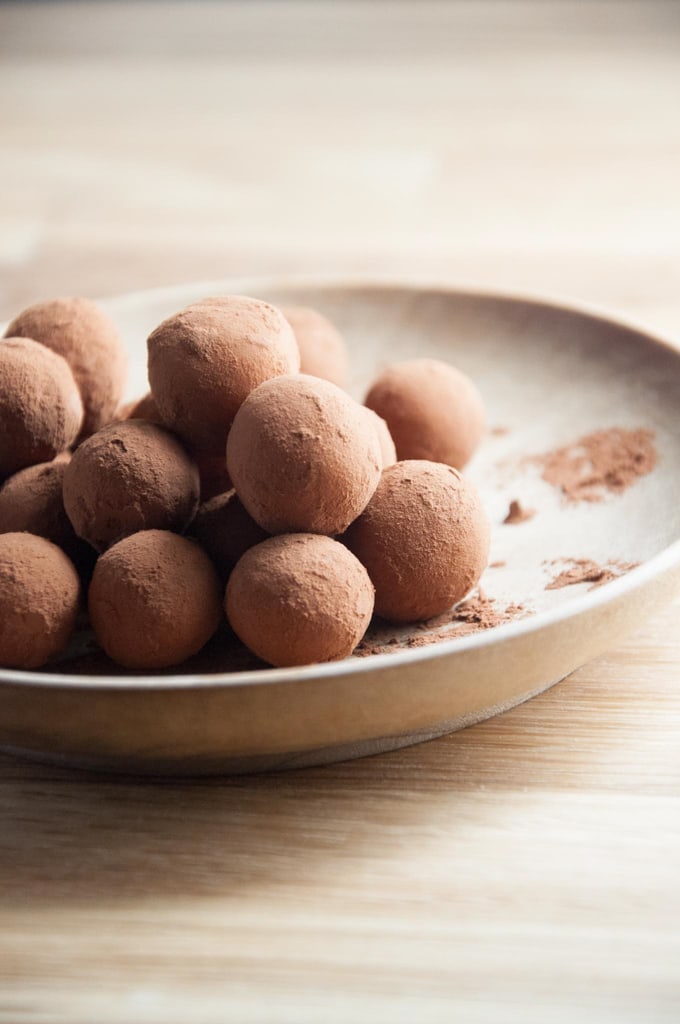 I've been making these little 2-ingredient German Marzipan Balls for many years now and I still love them. They are so easy, yet sooo delicious! And to show how easy they are to make, I've even made a little video. It's my first recipe video, so I hope you enjoy it. Let me know what you think! I'm trying to make more videos in the future, but I have to start somewhere.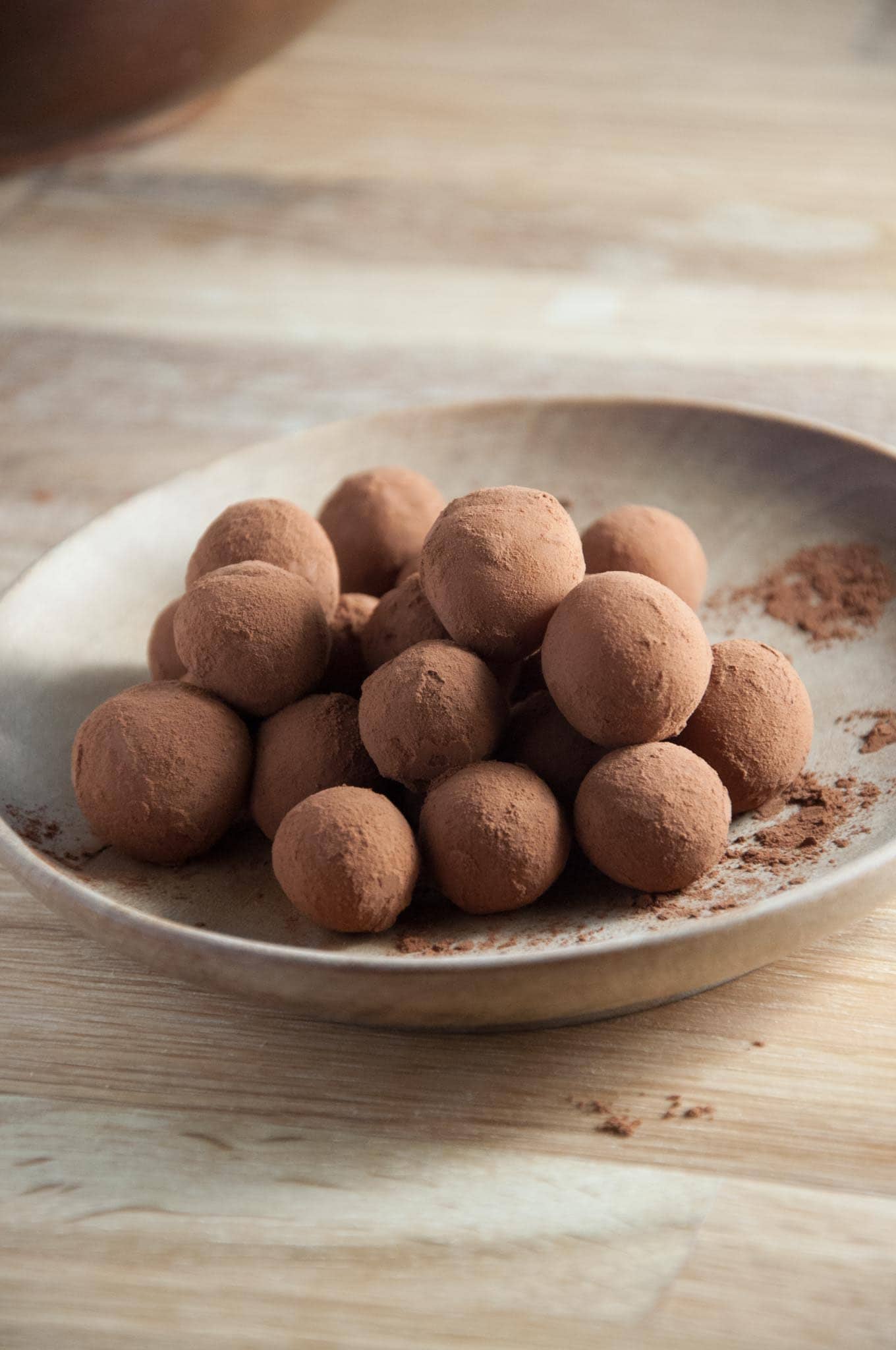 To be honest, I didn't even want to write a recipe post for these, because these vegan & gluten-free German Marzipan Balls are so easy to make… but that should never be an excuse, right? What's wrong with "too easy" recipes? They make life easier! And these cute little no-bake balls are perfect to add to cookie platters. Not every cookie has to be a lot of work!
The easiest Christmas Cookies ever - German Marzipan Balls (vegan & gluten-free)
The easiest Christmas cookies ever! German Marzipan Balls. 2 ingredients only. Vegan & gluten-free!
Author:
Elephantastic Vegan
Instructions
Pick off little bits of the marzipan and roll them into balls.
Roll them around in the cocoa powder until coated and they're ready!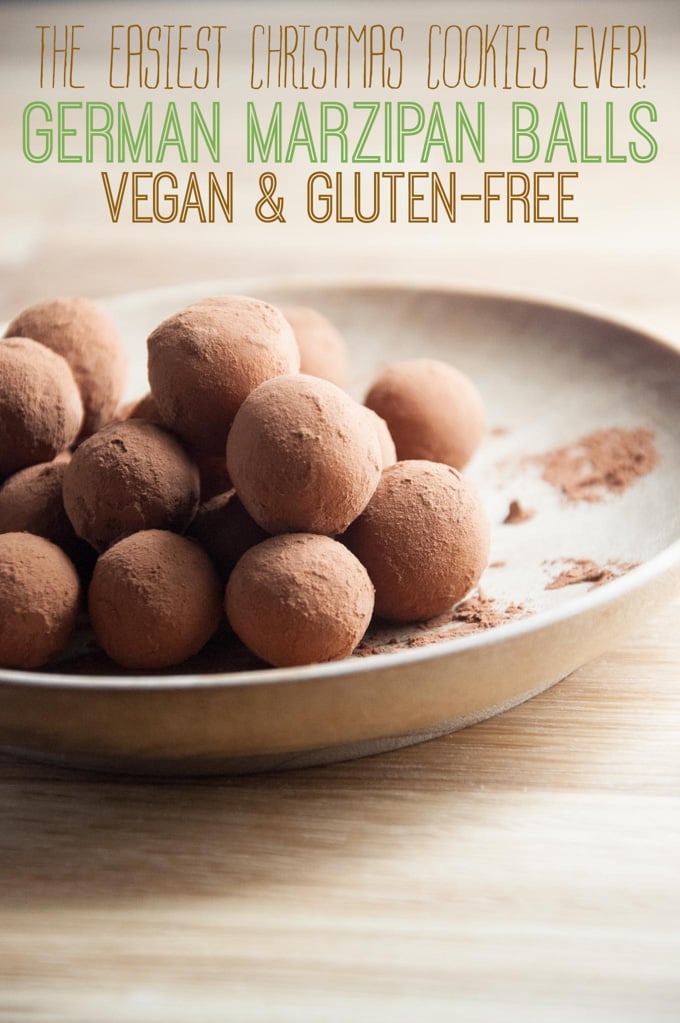 Should you decide to give these super quick German Marzipan Balls a try I'd love to hear how it turned out for you! Leave a comment or post a picture on instagram, use the hashtag #elephantasticvegan and tag me via @elephantasticvegan to make sure I'll see it ^.^ I love to see all your lovely creations! Thanks! <3