Looking for vegan restaurants in Linz? I've got you! Here are my favorite breakfast/brunch, lunch/dinner places, and cafés!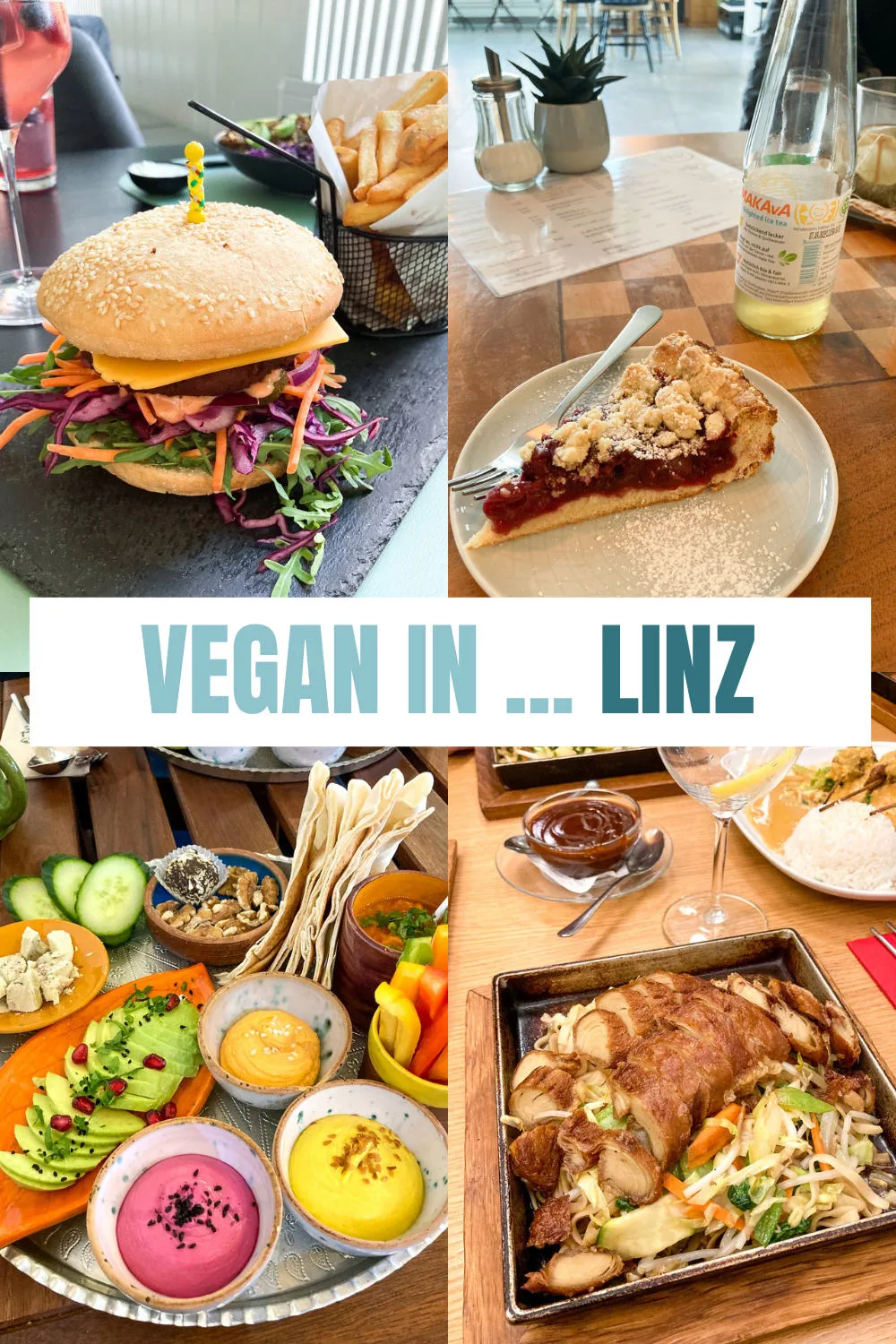 It's never a bad idea to use HappyCow to get a neat overview of your vegan eating possibilities. In this post, however, I want to present to you MY favorite places to eat vegan! I've been in Linz for over 10 years now – so you can trust me! Linz isn't a vegan paradise (yet) – I'll admit that – but if you know your way around it you can find a few (hidden) vegan gems!
Obviously, this post is a work in progress, as I am adding and removing restaurants as they pop up or go. So if you think I've forgotten something, please let me know in the comments.
First I'd like to start with a few impressions of Linz. Maybe you'll get into the mood and come visit. I'd love to give you a personal tour and show you around so let me know when you do! :)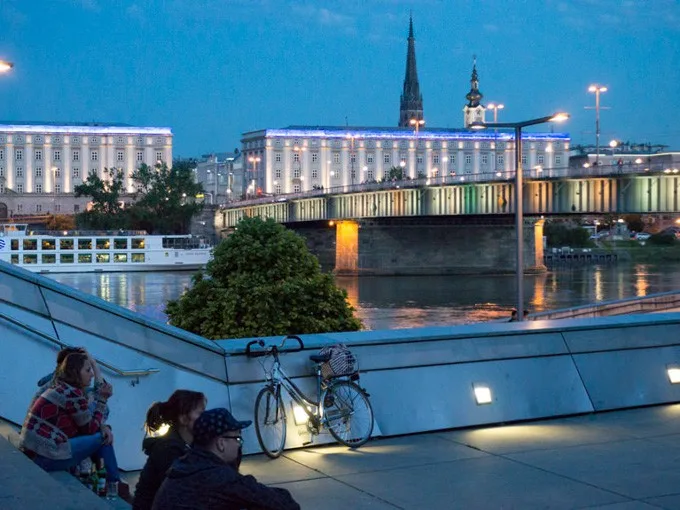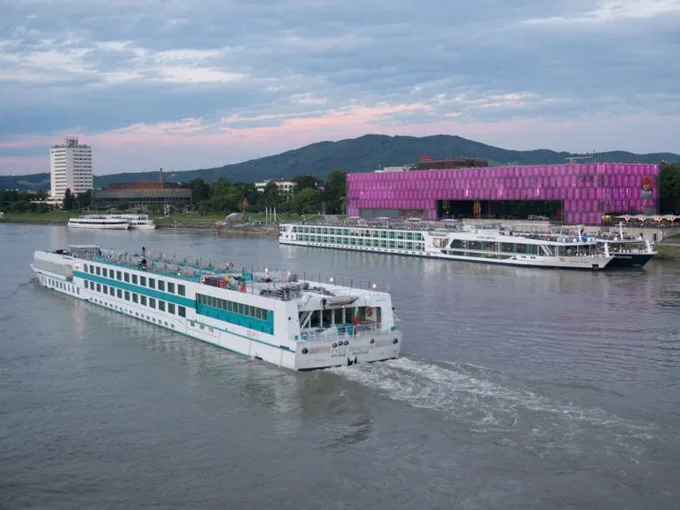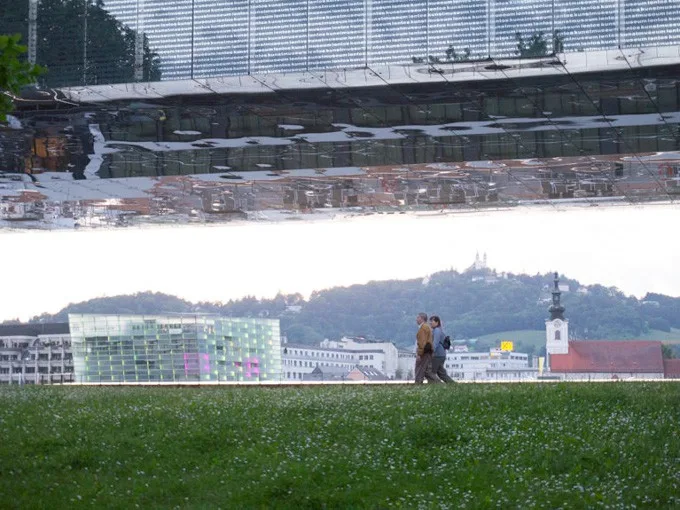 …and now to the food. Below you'll find my favorite vegan picks that one can get in Linz.
Vegan Places
These places are 100% vegan! Woop woop!
Front Food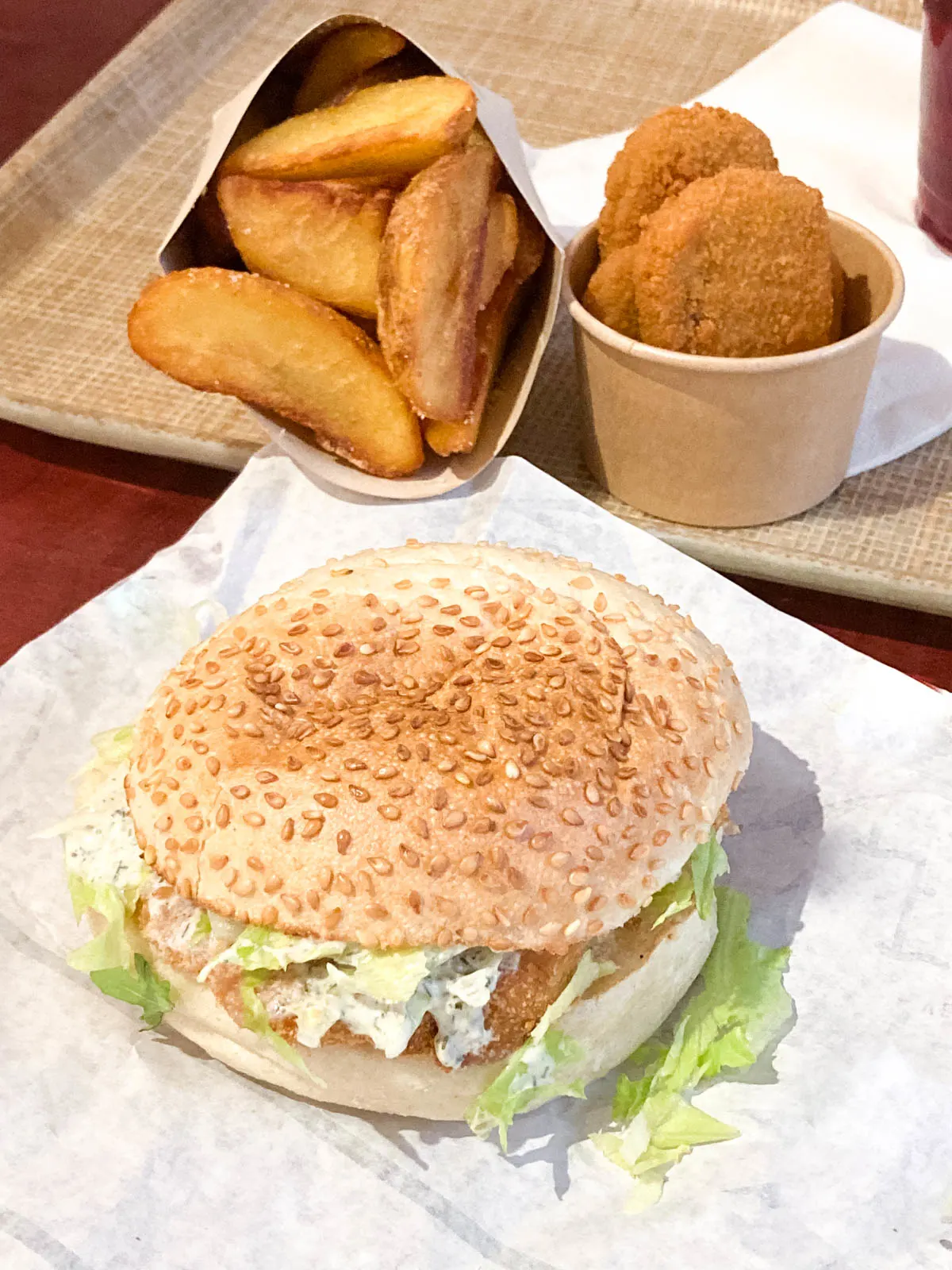 Pfarrgasse 20, 4020 Linz
Front Food is the first 100% vegan restaurant in Linz. It's a burger/fast-food place. My recommendations are the Pirate Burger (the sauce makes it go in a 'fishy' direction) or the Miss Rooster Wrap (pea protein wrap). I also love the wedges, onion rings, and nuggets and it's always hard to choose. What I really like about the place is that (besides that EVERYTHING's vegan <3) they use as much organic produce as possible, and all the packaging the food comes in is bio-compostable, so no plastic!
NUZ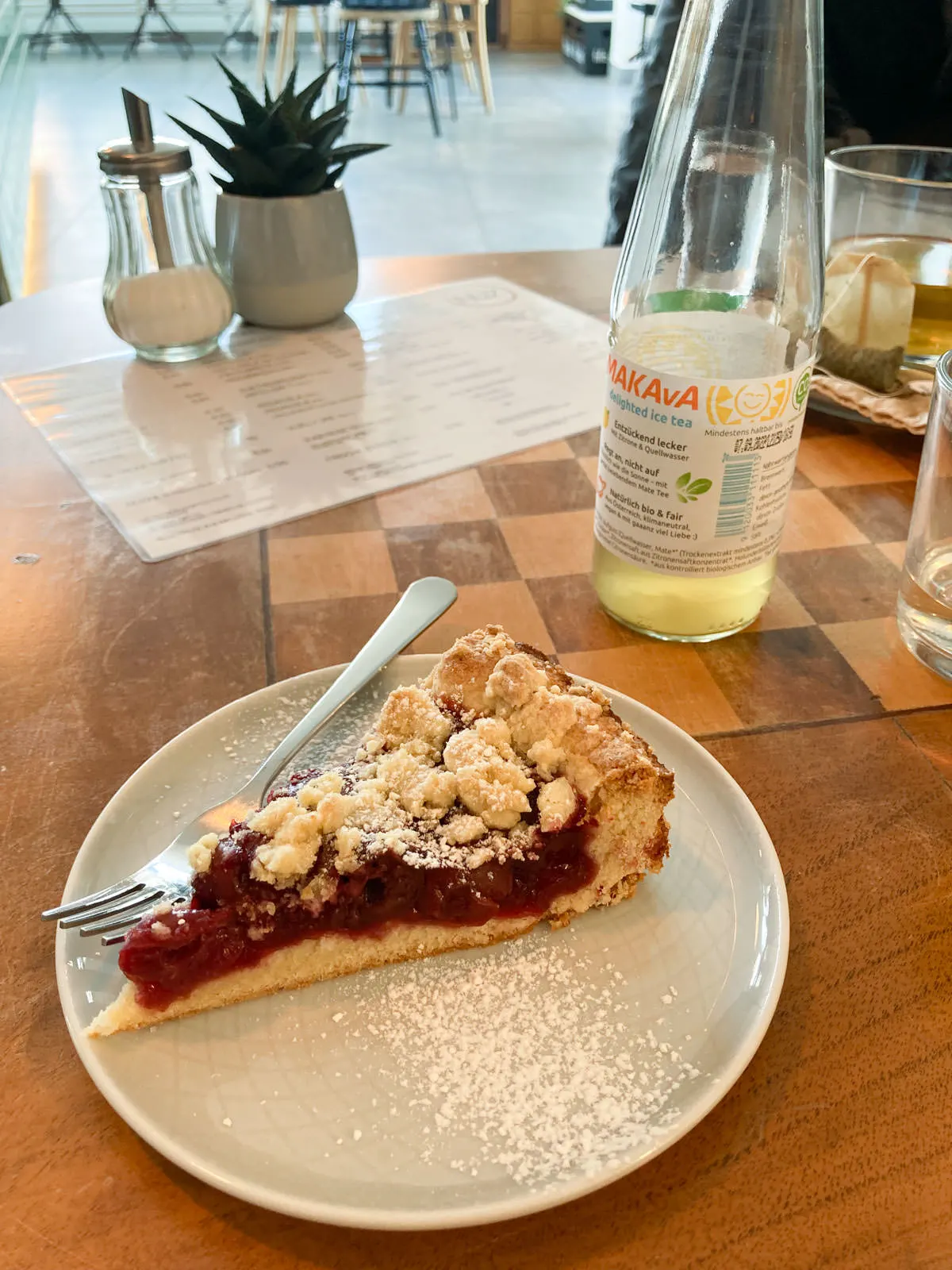 Hessenplatz 2, 4020 Linz
NUZ is an all-vegan cute, little café situated directly at Hessenplatz. They have amazing coffee and delicious homemade cakes. Outdoor seating is available and if you want, you can also grab a coffee and sit in the park.
Veggiezz x Garden
Holzstraße 8, 4020 Linz
Veggiezz x Garden is a completely vegan restaurant with a broad menu. You can find burgers, bowls, wraps, rolls (like summer rolls), desserts, and even vegan steak. They also have a delicious raspberry white wine spritzer.
Vegan-Friendly Places
The following restaurants and cafés are not 100% vegan but offer vegan items, that are highly recommendable!
Schadzi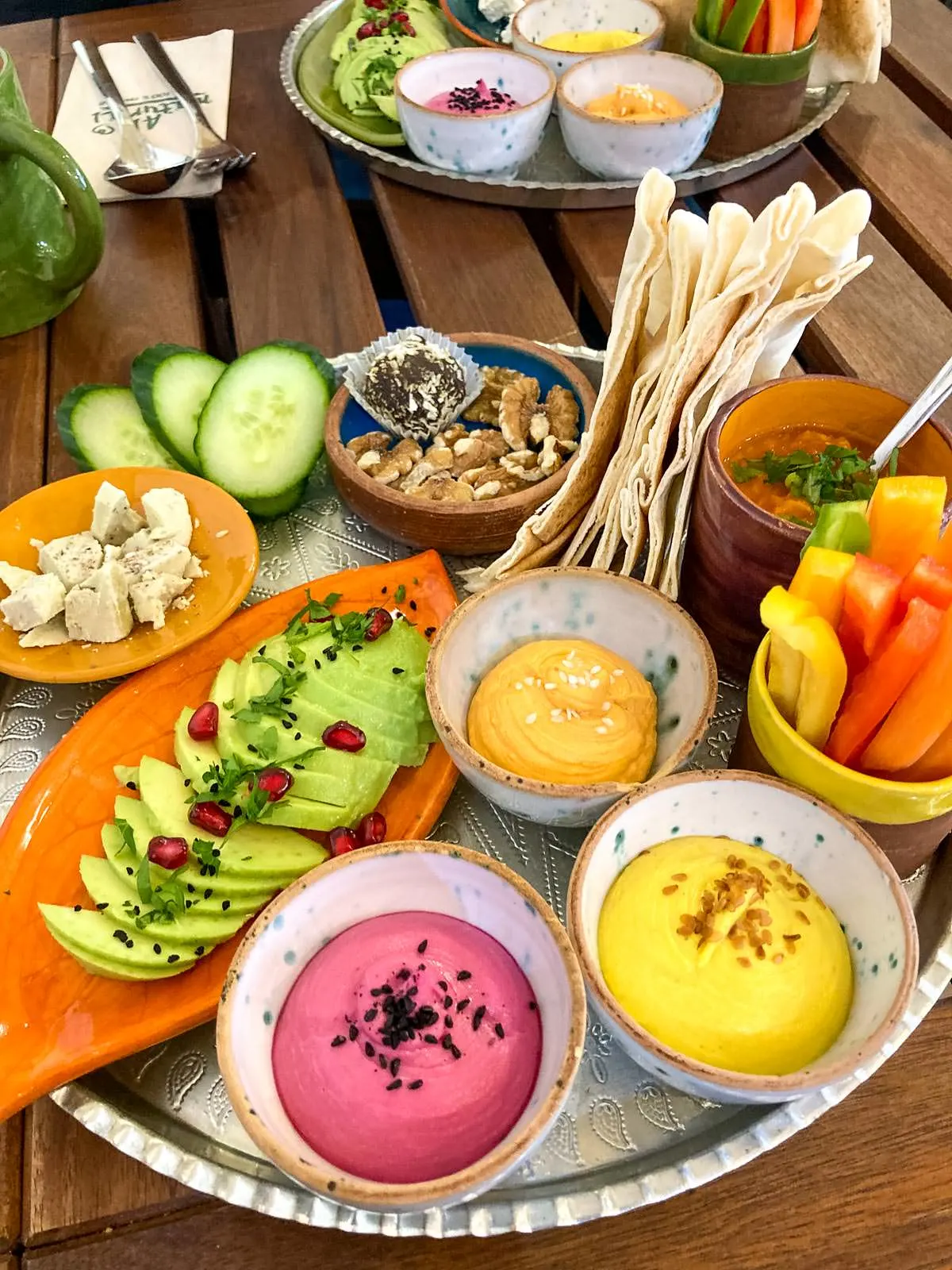 Mozartstraße 19, 4020 Linz
Schadzi is a vegetarian & vegan restaurant with middle eastern cuisine. I love their vegan breakfast platter with different kinds of hummus, flatbread, avocado, veggie sticks, and even vegan cheese.
Little Dancer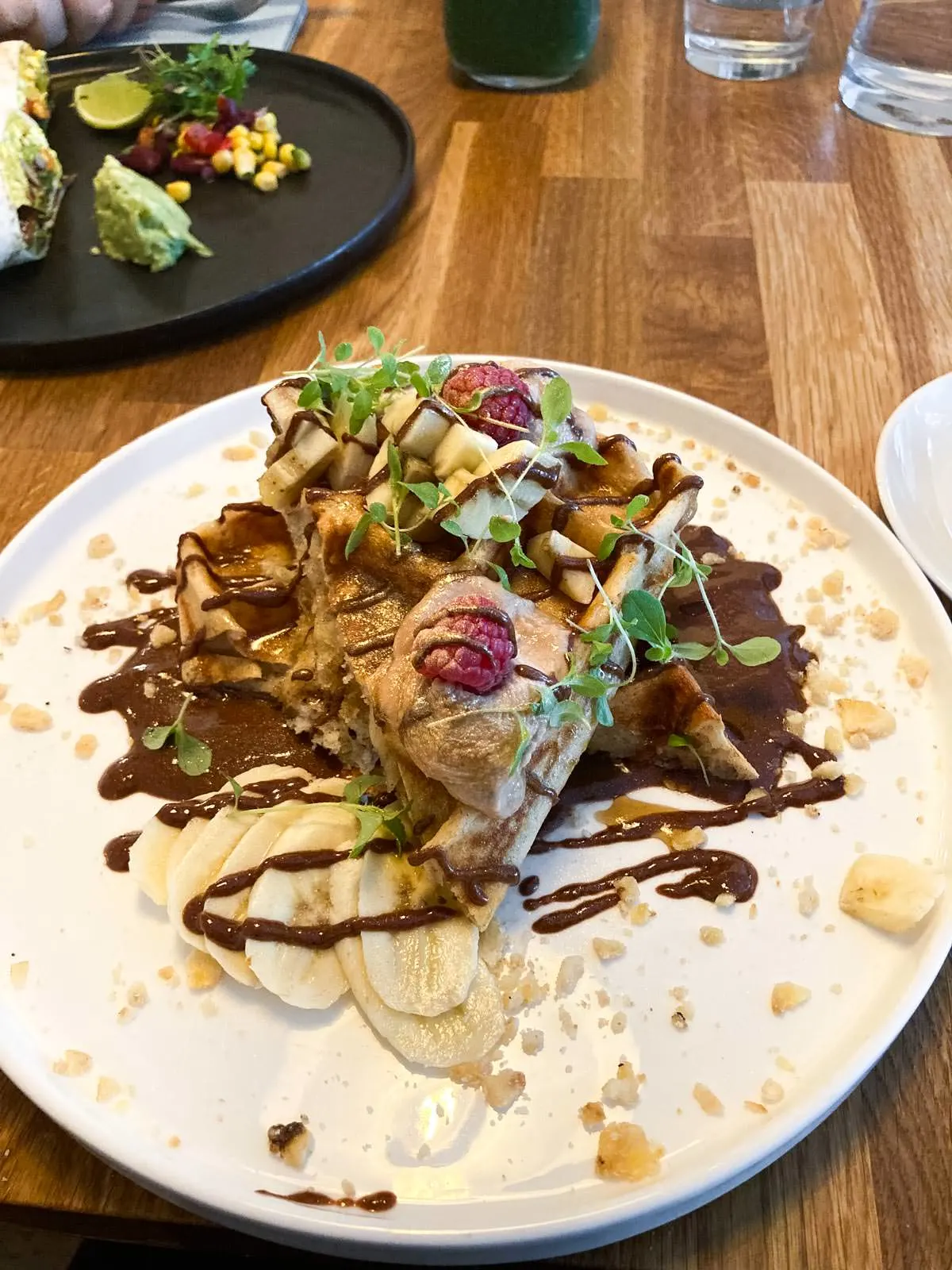 Graben 9, 4020 Linz
Little Dancer is a cute little breakfast/brunch place. They have avocado toast, smoothies, bowls, amazing coffee with three different plant-based kinds of milk to choose from: oat, soy, and almond. And let's not forget the amazing vegan waffles!
Edit: Unfortunately, I just noticed that the vegan waffles aren't permanently on the menu, but the avo toast is really good too!
Big Joe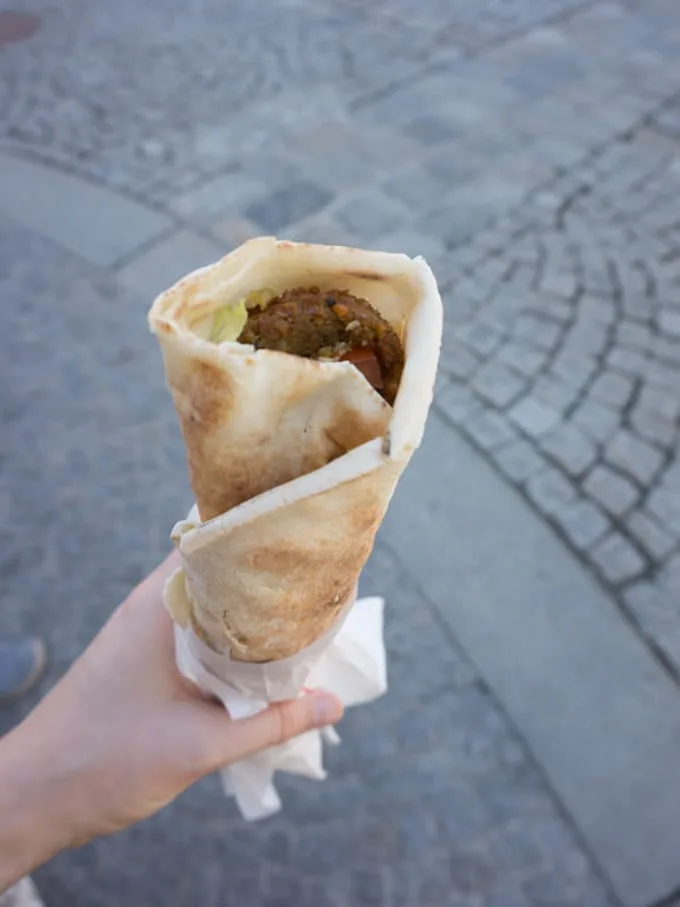 Graben 28, 4020 Linz
It's always a good idea to get a Falafel Wrap at Big Joe – it's the perfect snack for in between or even satisfying enough for a full meal! The falafel wrap costs 5€ and it's 100% vegan as it is! The wrap contains besides the falafel, lettuce, tomatoes, and hummus. The falafel are super crispy and the best you can get in Linz. They also offer a falafel plate and you can get za'atar pizza (which is amazing too!). They have only a few tables with limited seating areas but the Falafel Wrap is great to get to go too!
(Pizza) Heaven Linz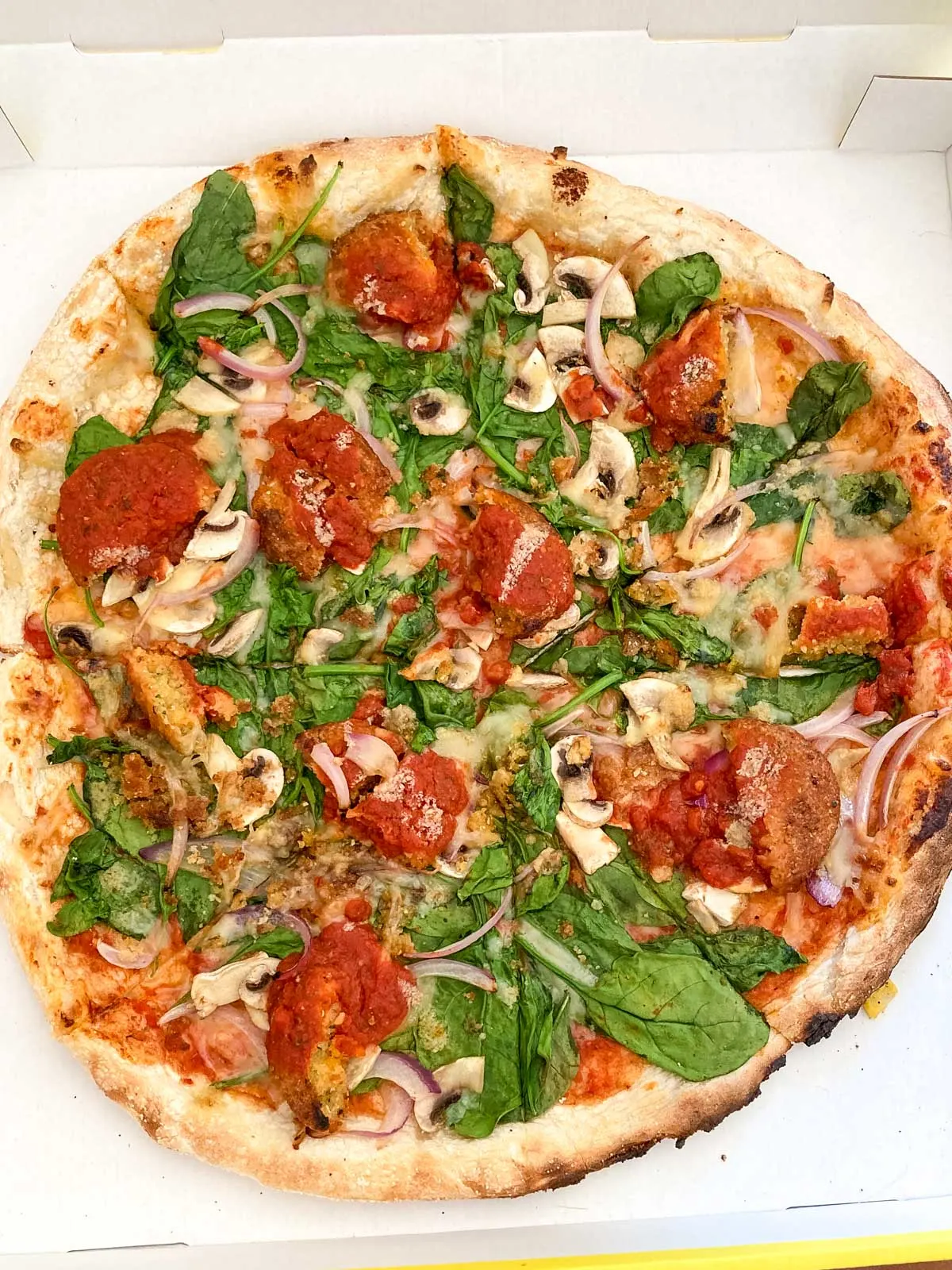 Pizza Heaven is delivery-only but it's definitely worth checking it out. Their vegan Falafel Pizza is my favorite pizza at the moment! You would think that the falafel are dry, but they add marinara on top, so it's super soft and creamy! Love it!
Fu Cheng
Untere Donaulände 16a, 4020 Linz
The vegan duck at Fu Cheng is (in my humble opinion) the best vegan dish you can get in Linz. The crispy soy-based duck is served over ramen-noodles with fresh veggies and a soy-plum-sauce. It's on the pricier side at 16€ but it's absolutely worth it! It looks like real duck and tastes quite similar – although apparently not too much like real duck – because I've never liked the taste of real duck but I LOVE this version! I could eat this dish every day, seriously!
Vapiano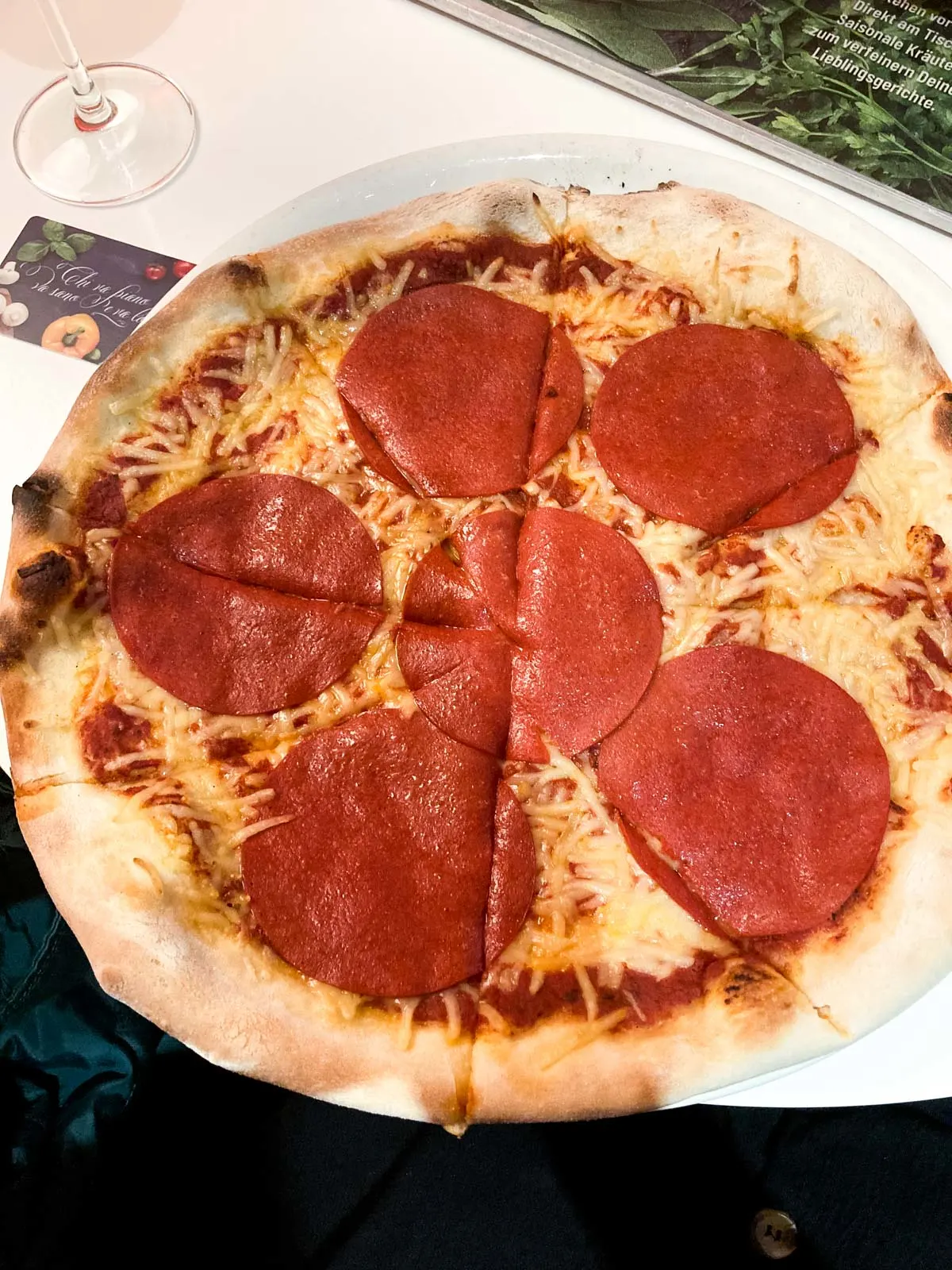 Schmidtorstraße 1, 4020 Linz
Vapiano is a restaurant chain that offers pizza, homemade pasta, salads, and risottos. They are fairly vegan-friendly because they make their pasta without eggs and have a few vegan sauces. The pizza dough is vegan and you can get any pizza with vegan cheese! The restaurant is huge and you don't have to book a table, so it's always a good thing that you can go there for spontaneous get-togethers. They have lots of vegan options so it's worth checking out their menu before going there.
Café Stern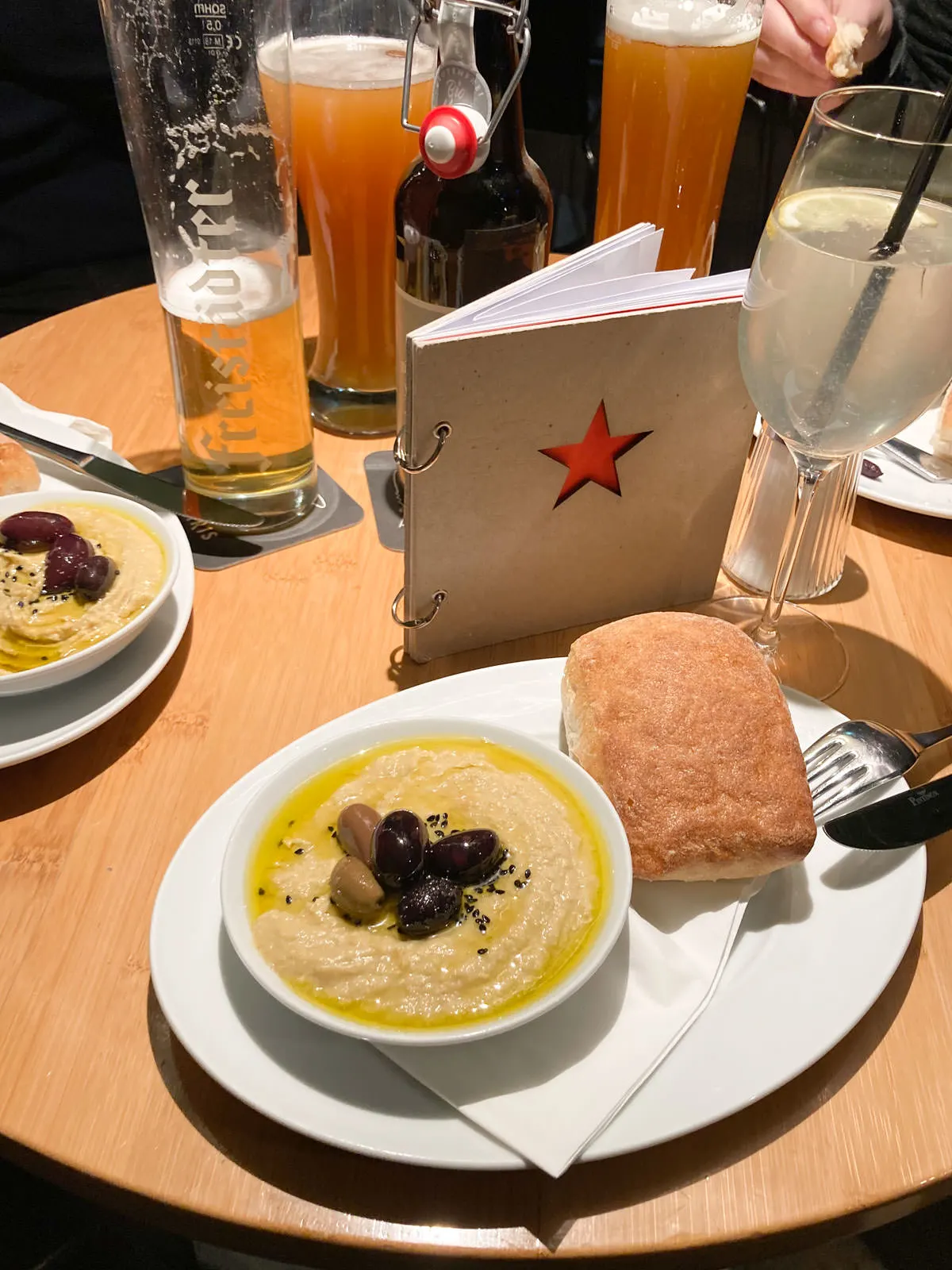 Graben 30, 4020 Linz
Only a few steps away from Big Joe you'll find the Café Stern. It belongs to the cinema and is worth a visit. The inside is full of plants and the whole space is gorgeous. The hummus plate (marked vegan) is inexpensive and comes with a ciabatta! It's the perfect drunk bar food.
Have you ever been to Linz? Do you have any additional vegan restaurant tips for Linz or Austria in general? I'd love to know in the comments!