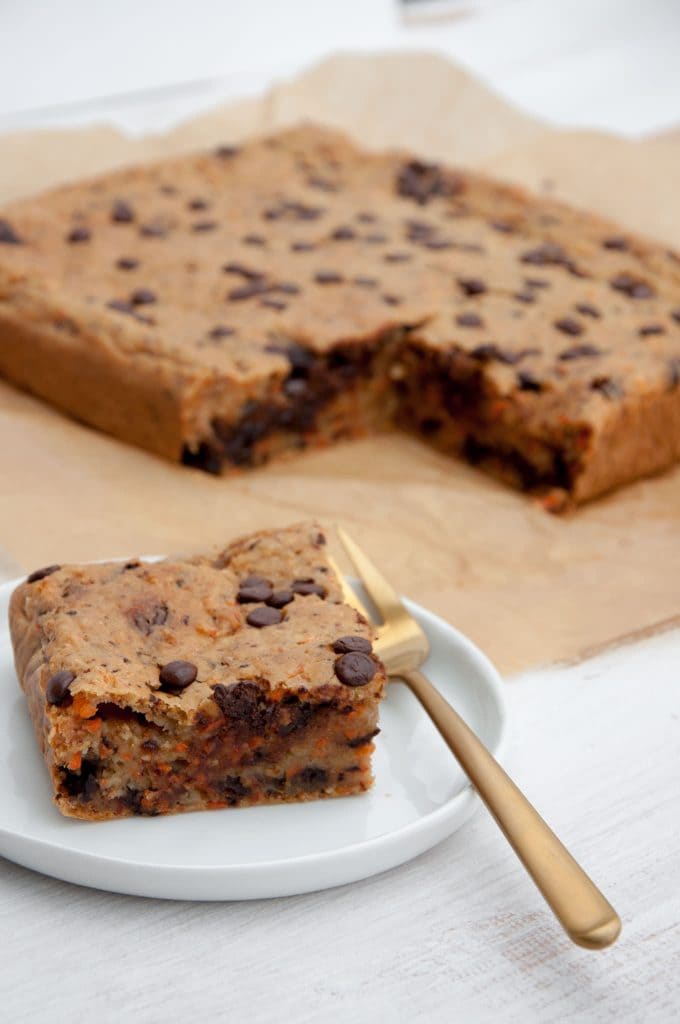 This is the ultimate can't-decide-whether-to-have-carrot-cake-or-blondies or I-want-blondies-but-I-don't-want-to-miss-out-on-chocolate cake. This dessert is super fudgy on the inside, sweetened mainly by grated carrots and chocolate chips.
As with most of the cakes here on the blog, making the cake couldn't be any easier. Just mix the dry ingredients, then add in the wet ingredients, give it a good mix, fill it in a baking dish and bake till perfection.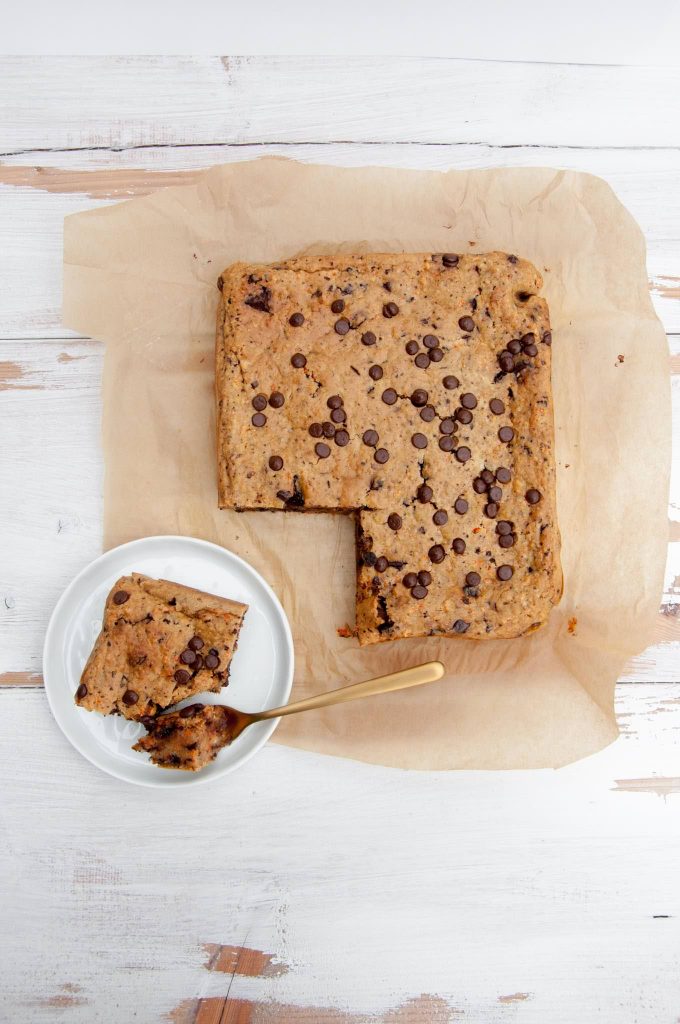 And if you're celebrating Easter, this is the cake you want to serve. Because Easter and Carrot Cake belong together like Chocolate and Peanut Butter (consider this a tiny spoiler!). I've included more Easter recipes below the recipe!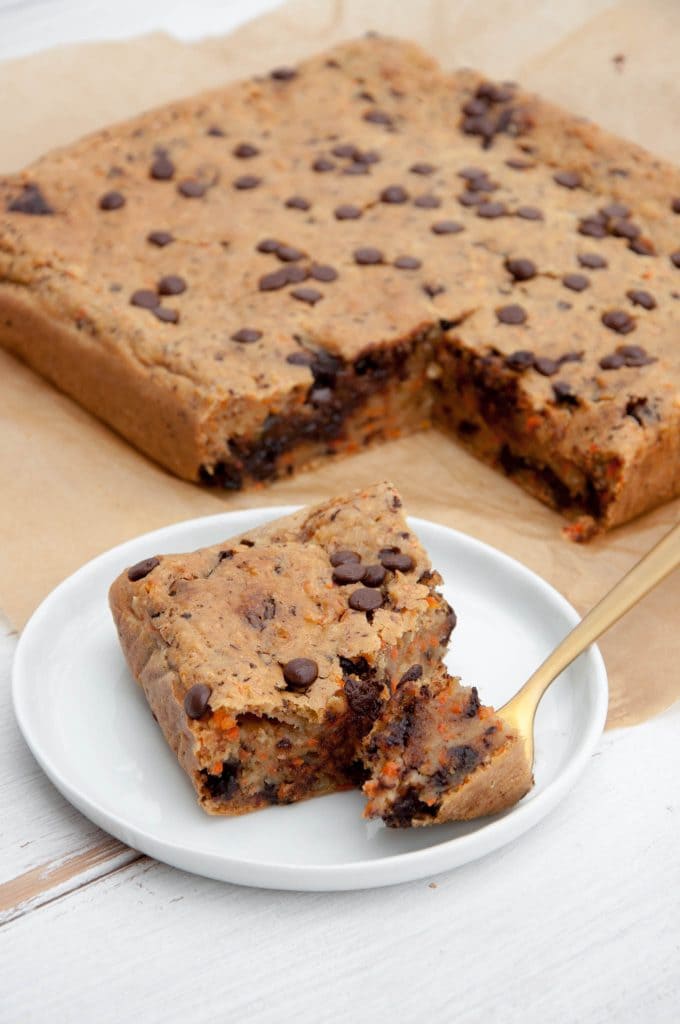 Vegan Carrot Cake Blondies with Chocolate Chips
These super fudgy Carrot Cake Blondies with Chocolate Chips are the perfect treat for Sunday afternoons or Easter. So easy to make and delicious!
Author:
Elephantastic Vegan
Ingredients
2 cups (250g) all-purpose flour
½ cup (50g) ground almonds
½ teaspoon baking powder
½ teaspoon baking soda
2 tablespoons white vegan sugar
½ cup (100g) chocolate chips
4 carrots, grated (2 cups grated = 230g)
1 teaspoon coconut oil, liquid
½ teaspoon coconut vinegar
1 cup (170ml) plant-based milk e.g. rice milk
Instructions
Preheat the oven to 360°F/180°C.
Place all the dry ingredients for the cake base in a mixing bowl (save a few of the chocolate chips to sprinkle on top) and combine, add the wet ingredients and grated carrots and whisk until it's a smooth batter.
Oil the baking pan lightly or line it with a parchment paper and pour in the cake batter. Now is the time to sprinkle the rest of the chocolate chips on top.
Bake it in the oven for about about 35 minutes. Test with a wooden stick, if it is baked through.
Let the cake cool down before serving and enjoy!
Notes
Baking form dimension: 10x7 inch / 26x18cm
Did you make these vegan Carrot Cake Blondies with Chocolate Chips? Tag @elephantasticvegan on instagram and use the hashtag #elephantasticvegan. Don't forget to subscribe to the Elephantastic Vegan Newsletter to see Reader Remake Features!
More Vegan Easter Recipes