These vegan Fortune Cookies are perfect for New Years Eve, you can insert your own fortunes for your friends, family & colleagues.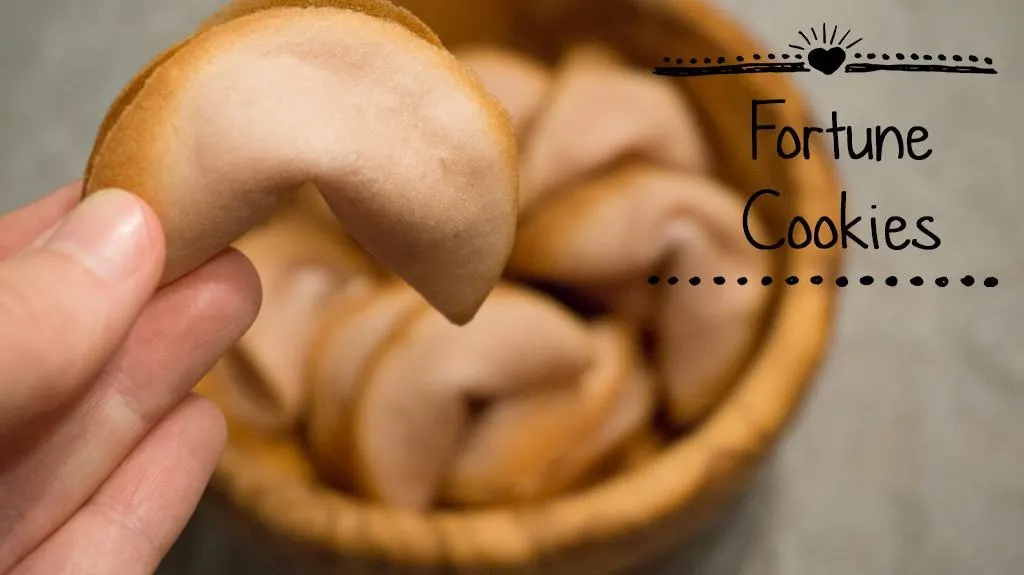 I hope you all had a wonderful new years eve! I know, I know, it's too late to post a Fortune Cookies Recipe now, but better now than never, right? I made these for new years eve, obviously. And of course, in there are some super cool self-written fortunes. They are little bit pinkish, because I added beet juice to the dough. (Have I mentioned that I love coloring desserts with beet juice?)
The first ones were super hard to make because I was constantly burning my fingers, because you have to form the dough while it's still hot, otherwise it will get too hard and will break. And then I had the glorious idea of putting band-aids on my fingers under a kitchen-safe plastic glove. It worked so much better after that! I've added a youtube-video below that shows how to fold them, because it's kind of hard explaining it well enough. I've used a Silicone Baking Mat for making these, this definitely helped.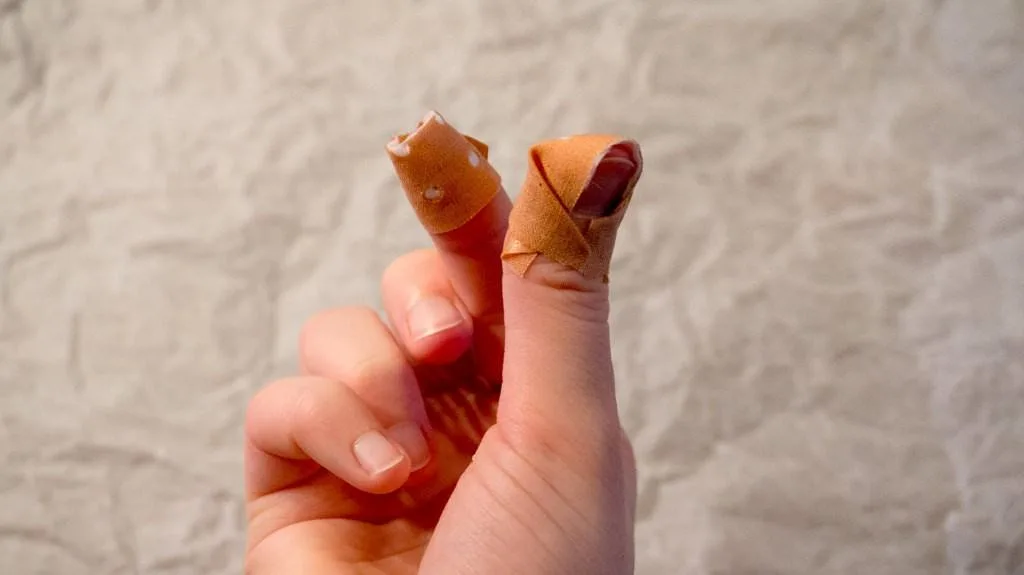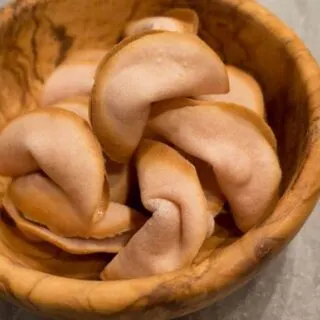 Fortune Cookies
These vegan Fortune Cookies are perfect for New Years Eve, you can insert your own fortunes for your friends, family & colleagues. They are naturally colored with beet juice.
Ingredients
1

teaspoon

egg replacement

I used Scott's Flax Egg 2.0

2/3

cup

confectioner's sugar

1

cup

all-purpose flour

1

pinch

salt

1

teaspoon

coconut milk powder

you can omit that one but I love the taste of it

a few drops vanilla extract

1/2

teaspoon

beet juice

5

tablespoons

water
Instructions
Pre-heat the oven to 400°F/200°C.

In a mixing bowl add in all the ingredients given above, but add the water spoon for spoon. Whip with a handmixer. Your batter shouldn't be too thick. You can check the consistency of the batter in the video below.

On a silicone baking mat put a teaspoon of the batter and spread it with a spoon in a circle. Place two circles on the mat and put it in the oven.

When the circles starten to brown on the sides, take them out. (The next steps have to happen quickly, because once the cookie get cold, you can form it anymore)

Scrap if off the mat, flip it, place a fortune sheet on it, pinch one side on the other and press the whole cookie over the side of a glass to bring it in a fortune cookie form. The cookie is still hot, so I covered my fingers with some band-aids and kitchen-safe plastic gloves.

Put the cookie in a muffin tray, so it stays in the form while it hardens.

Repeat for the rest :)
Notes
First I hated it making these, because the cookie was sooo hot and I was burning my fingers all the time, but once I've protected my fingers with band-aids it was so much fun and I kind of like got addicted to forming these. I'll definitely make them again!
Nutrition
Calories:
33
kcal
Carbohydrates:
7
g
Sodium:
3
mg
Potassium:
5
mg
Sugar:
3
g
Calcium:
1
mg
Iron:
0.2
mg

Did you make these vegan Fortune Cookies? Tag @elephantasticvegan on instagram and use the hashtag #elephantasticvegan. Don't forget to subscribe to the Elephantastic Vegan Newsletter to see Reader Remake Features!
The Fortune Cookies in the video are not vegan, but it shows the process of making them very well!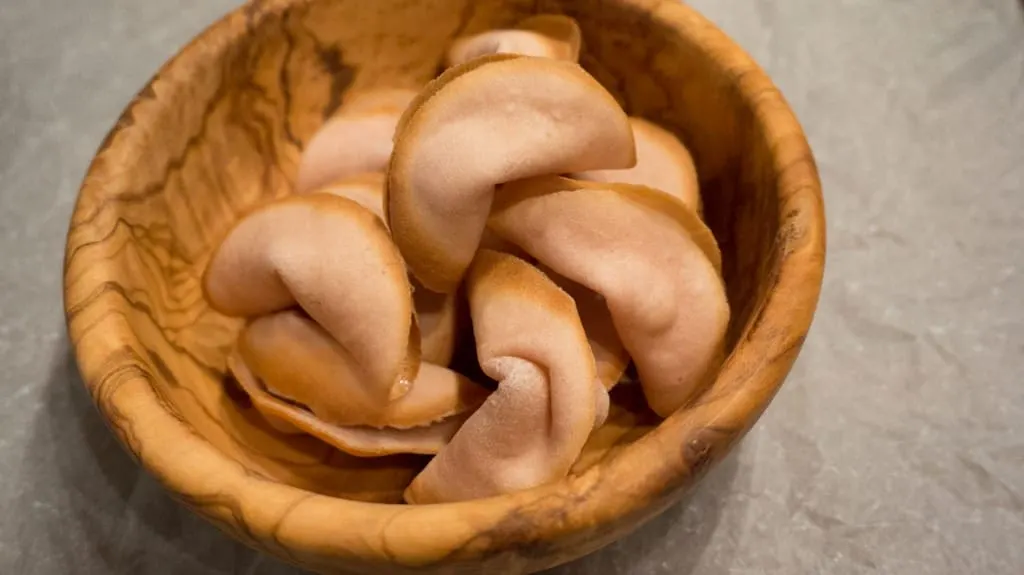 Affiliate Disclosure: This post may contain affiliate links, which means I may earn referral fees if you make a purchase through my link. While clicking these links won't cost you any extra money, they will help me keep this site up and running!