I just love watching youtube videos (recipe videos, what I eat in a days, food hauls, you name it!) – I watch it all! In this list I've compiled my favorite vegan YouTube channels!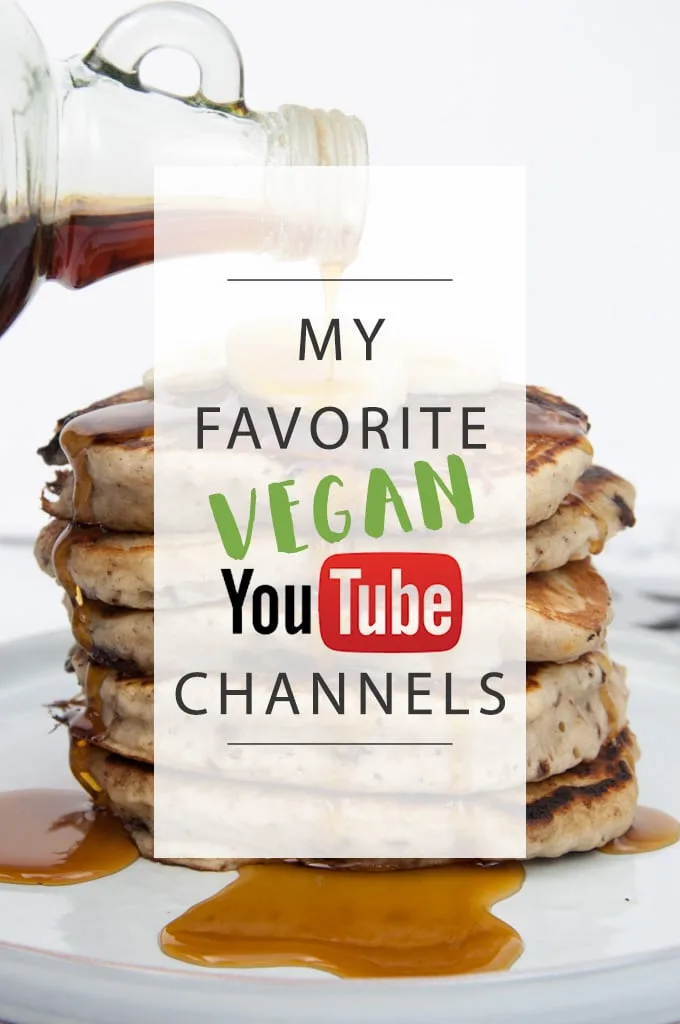 In this post I want to share with you my favorite vegan YouTube channels. I often find myself watching recipe videos on youtube even when I'm not hungry or in the mood for cooking. I just find them relaxing and inspiring. Okay, I know, I'm weird!
I love how the food scene changed with YouTube. When I'm looking for a recipe, I oftentimes find myself looking for a recipe on youtube, because it's so easy and useful to actually SEE how a recipe is made instead of just READ how it's made. Great times we're living in, aren't we?!
Now let's get started with my list!
No one can hide cauliflower (or all kinds of veggies) in desserts better than Natalie! I love her videos! She's the queen of fruit-sweetened desserts.
Lauren and John are hot for food. Beautiful recipe videos, entertaining challenges and recipe?! videos is what you'll find on their channel!
Everything Gaz Oakley makes looks so good. I mean, look at those Chorizo Vegan Hot Dogs!!
Watching Jenné's recipe videos always makes me so happy, because she has such a cheery personality.
I love Lisa's recipe videos, grocery hauls and taste tests! So funny!
Beautifully made meals and great tips on how to save money on groceries is what you'll find on Alyssa's channel.
I've binge watched all Liv's videos in just a few days because they are quite addictive! I love them!
Mary's youtube channel is full of delicious recipe videos and 'what I ate in a day's – which I love!
After watching Sarah's video on how to make croissants and then browsing around her channel – I was hooked.
Don't forget about me!
And while you're at it, subscribe to my youtube channel as well and don't miss any new recipe videos! :)
Let me know, what are your favorite vegan youtubers? I always love to check out new plant-based channels!
Affiliate Disclosure: This post may contain affiliate links, which means I may earn referral fees if you make a purchase through my link. While clicking these links won't cost you any extra money, they will help me keep this site up and running!