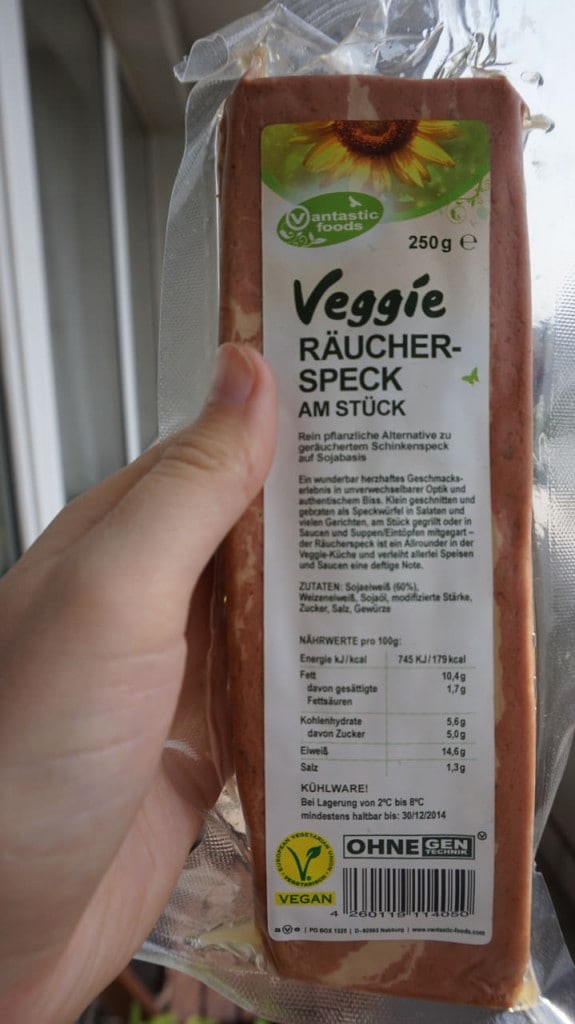 A new product review! This time for the smoked bacon by the german brand vantastic foods. I have never really cared for bacon much in my pre-vegan time, but we love to try out new vegan things hitting the market.
The price was 5,49€ for 250g of smoked bacon, which was enough for three meals for two people.
Ingredients: 65% soy protein, wheat protein, soybean oil, modified starch, sugar, salt, spices
Preparation: Cut it up and fry it in the pan… not difficult at all.
Taste: The bacon had a very smoky taste. The first time we made it more crispy, which was really good.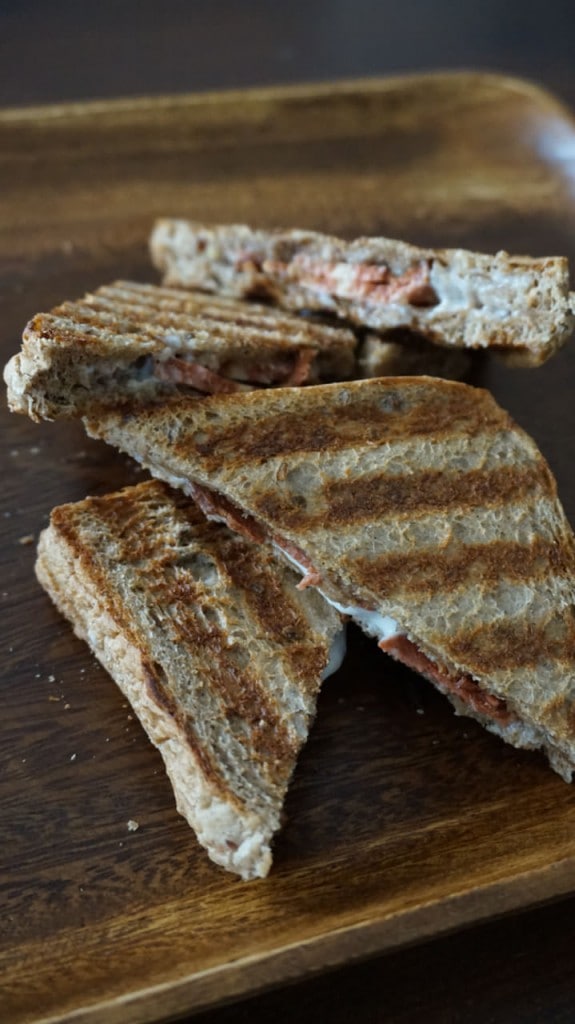 Consistency: The bacon breaks a little bit when cutting it up or turning it in the pan, but most of the stripes stay in form.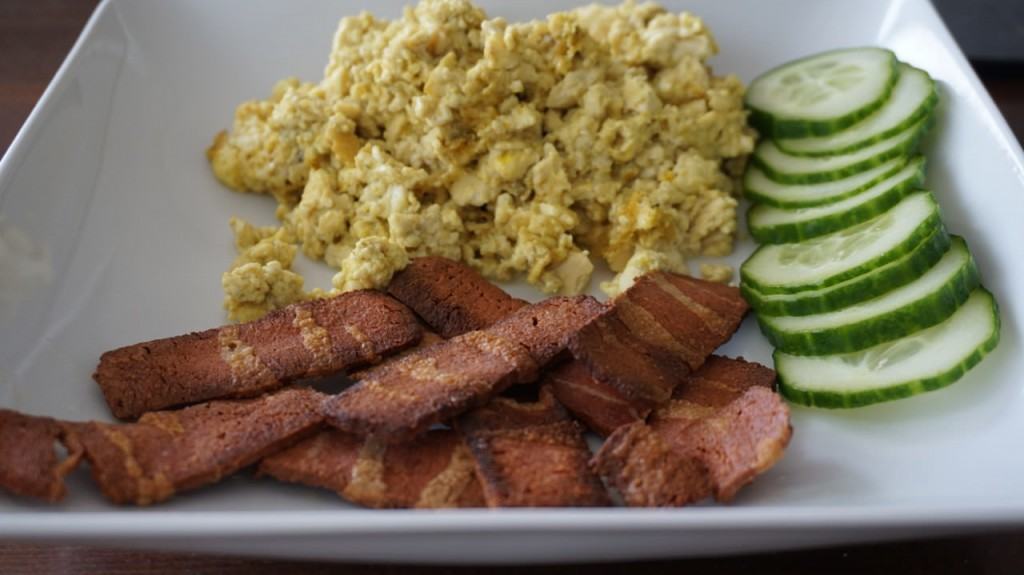 The first time we made it really crispy and added some tofu scramble and cucumber slices. Then we added it in a cheese toast (I have to post the recipe soon because it is sooo good!) which gave it a lovely taste. And for the rest of the bacon we made eggs, bacon and toast! Although I don't think I would buy it again, it was really good and not too far of from real bacon, I guess.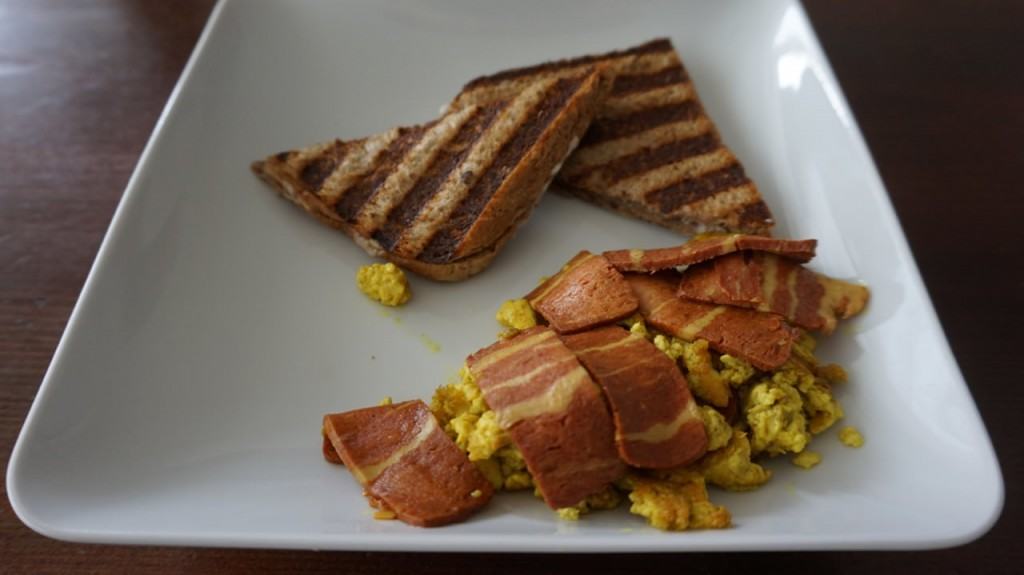 I have to tell you, I sang the song from parks and rec all the time during preparation and eating :D I love it!
[youtube=http://www.youtube.com/watch?v=T5nHVRb1AyU]
Disclaimer: This is not a sponsored post. I have bought the product myself!
Affiliate Disclosure: This post contains affiliate links. If you click on a link and buy something I will get a small percentage. This helps me produce more great content and recipes.