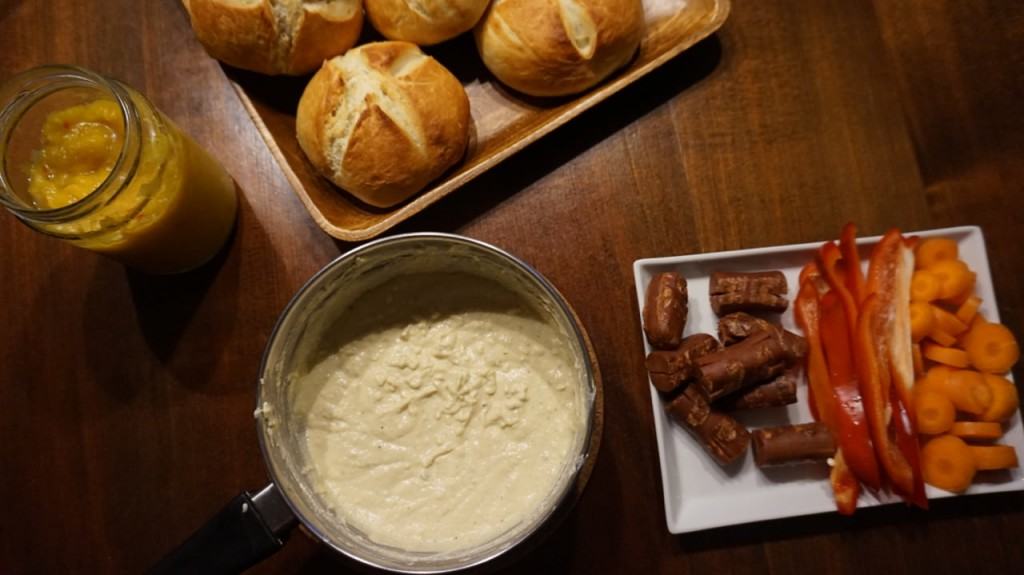 For the first time I tried the Tofu-Fondue from the brand Lord of Tofu. 200g for 2,49€ was not expensive at all, so I gave it a try. Although I have to admit that it does not look that appealing on the photos, I really enjoyed trying it.

Ingredients: 65% tofu, sunflower oil, palm oil, raw cane sugar, white wine, salt, carrots, onions, spices, corn starch and garlic
Preparation: The preparation was very easy. It was only necessary to put some water into a pot and then stir in the Tofu-Fondue until it is well incorporated and hot.
Taste: The taste was not bad. A little bit blend, that is why I added some lemon juice, a little bit more salt and garlic. But after all it was really good.
Consistency: The consistency is not to compare with traditional cheese fondue. It does not stretch or pull strings. I think of it more like a dip.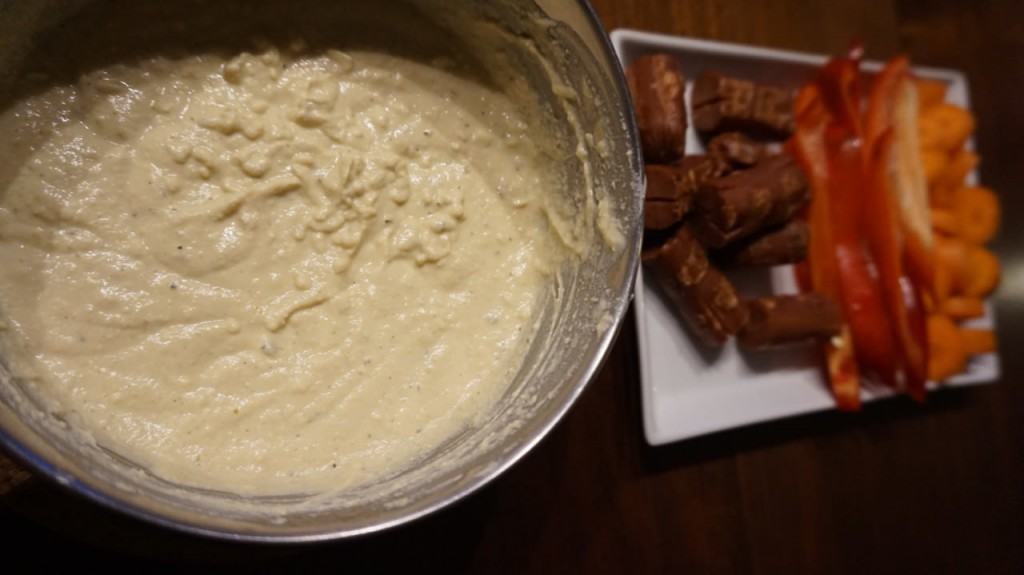 For two people the amount of food was perfect. For one it would have been too much. We ate the fondue with some homemade rolls, some veggie sausages, bell peppers, carrots, homemade mango chutney and additionally tortilla chips. Eating the fondue also inspired me a lot to try making the base out of tofu or cashew cream myself some day. It was a really nice meal to enjoy with someone else, as there is not a lot of cooking necessary, just prepping the dipping ingredients.
Disclaimer: This is not a sponsored post. I've bought the product myself! 
Affiliate Disclosure: This post contains affiliate links. If you click on a link and buy something I will get a small percentage. This helps me produce more great content and recipes.