We all love falafel and we all love curries, so why not combine them?! This vegan Falafel Curry is a creamy dream come true!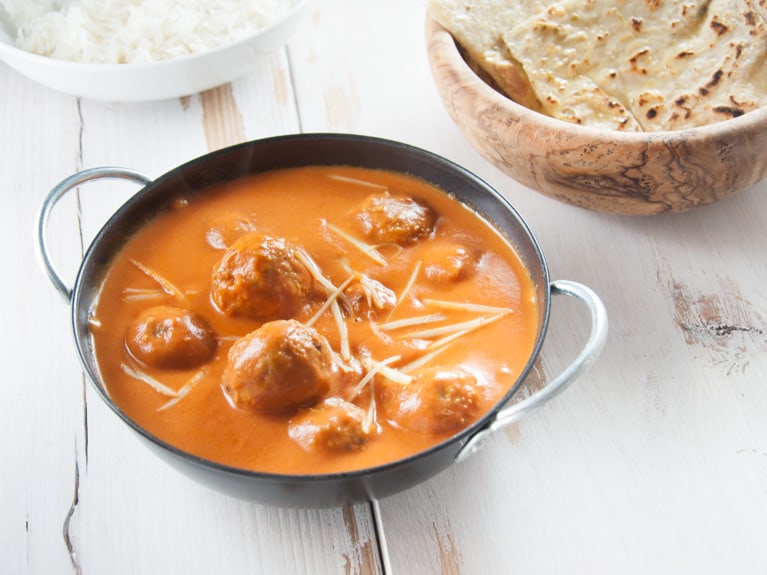 I love Falafel and I love curries, so I figured why not combine them? The result was a rich and creamy vegan Falafel Curry. It's one of my favorite curry recipes ever!!
Whenever I make Falafel, I always make a huge batch, because they freeze well and it's not much more effort to make a larger batch. Frozen Falafel are a bit drier than fresh ones, so using them in this curry is the perfect opportunity, because it makes the Falafel super soft again.
With tomato purée and coconut milk alone you can make delicious curries! I just love the combination of the flavors and it's really that easy.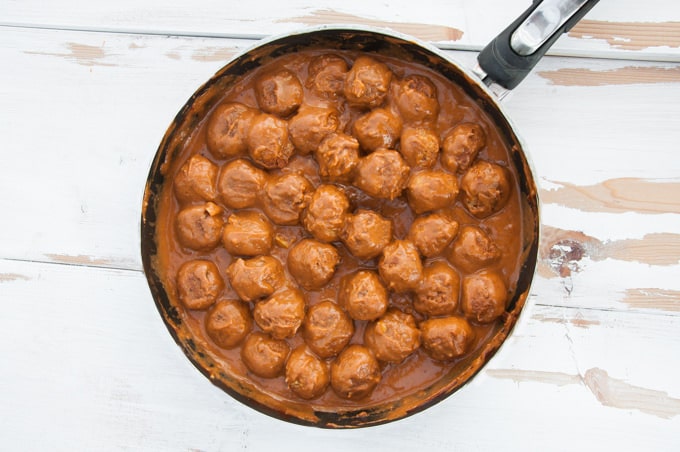 I've made a huge pan of falafel curry for a party lately and everyone loved it! It has been the star of the evening :)
Once you've made the Falafel, the curry itself isn't any work really. It's a super quick and easy, but awesome dish!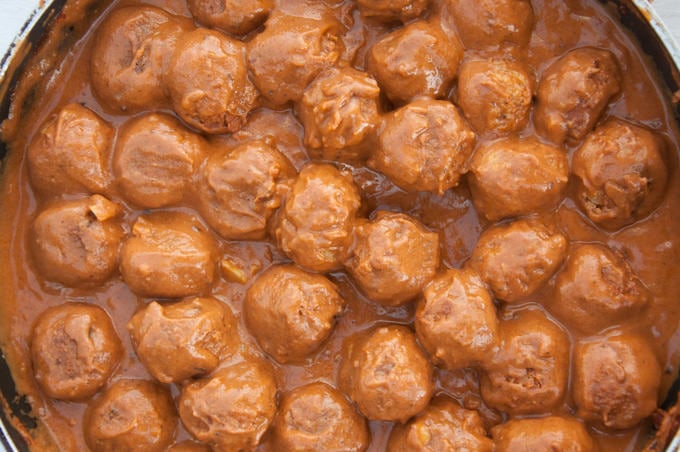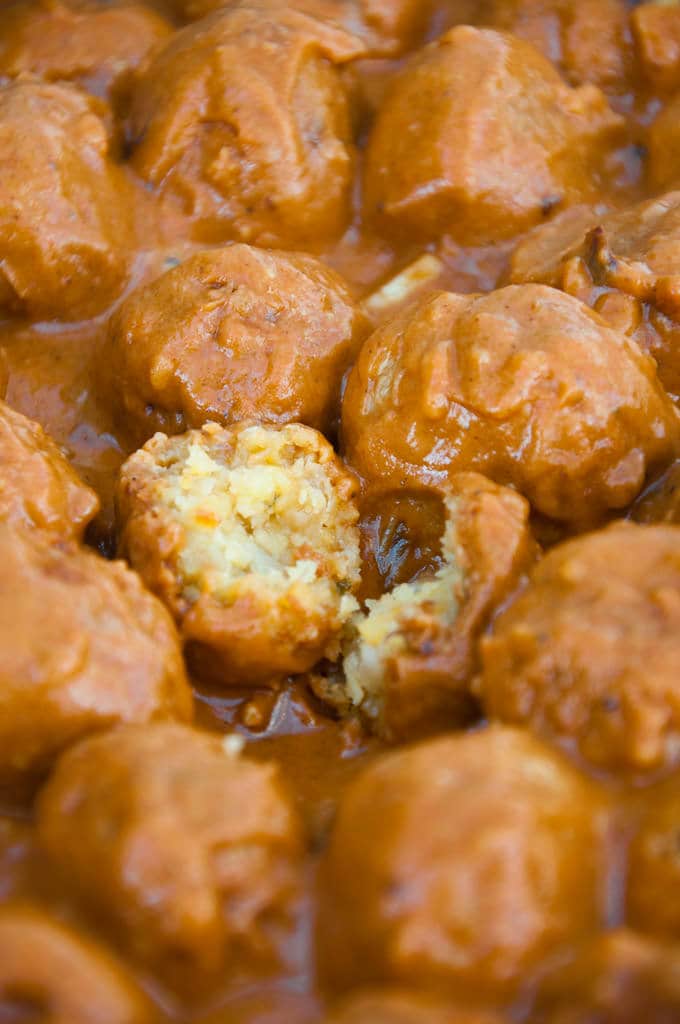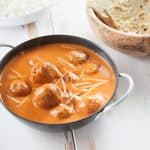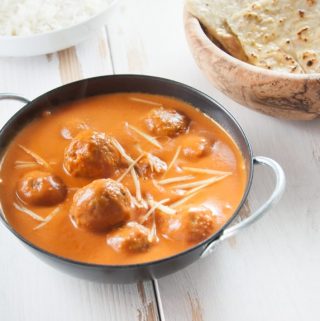 Falafel Curry
Combining the best out of two cuisines to create a Falafel Curry. Vegan & Gluten-free, creamy and delicious. Great with Naan and Basmati Rice.
Ingredients
1

cup

tomato purée

(see notes)

1 1/2

cups

full-fat canned coconut milk

1

teaspoon

plant-based oil

1/4

teaspoon

salt

1/4

teaspoon

ginger powder

1/8

teaspoon

onion powder

1/4

teaspoon

curry powder

1

inch

piece ginger root
Instructions
In a large pot, heat one teaspoon of plant-based oil and add in the Falafel once the oil is hot.

Fry them for about 2-3 minutes on medium-high heat and reduce the heat to low.

Add in the tomato purée, coconut milk and spices.

Stir and let it cook for about 8-10 minutes (while slowly turning up the heat again). This is the point where you can adjust the curry to your taste by adding more coconut milk, salt, etc...

Peel the ginger root piece and cut it in very thin strips.

Once the curry is hot and it has reached your desired consistency, transfer it to a bowl and top it with the ginger strips.
Recipe Notes
I used store-bought tomato purée (with salt, no additional herbs) for this recipe - it's often canned or in cartons, not to confuse with tomato paste which is thicker in consistency.
The Curry is best served with some Homemade Naan and Basmati Rice.
Nutrition Facts
Falafel Curry
Amount Per Serving
Calories 691
* Percent Daily Values are based on a 2000 calorie diet.
Should you decide to give this vegan & gluten-free Falafel Curry a try I'd love to hear how it went! Write me a comment or post a picture on instagram, use the hashtag #elephantasticvegan and tag me via @elephantasticvegan to make sure I'll see it ^.^ I love to see all your lovely creations! Thanks! <3