If you've always wanted to set up your own blog, now is the perfect time for it! In this post, I'm sharing my 3-step guide on how to start a food blog. It's easy and it doesn't take a lot of time, so what are you waiting for? Get blogging now!
2 years from now I didn't know anything about blogging. But I'm so glad I started a blog despite the odds. It was one of the best decisions in my life. I was able to
connect with so many awesome vegans and non-vegans, bloggers and readers
create a place to share my recipes with the whole world
improve my writing, photography, social and cooking skills
So if you are already thinking about starting a blog – why would you wait?
Start your blog today – it will only take a few minutes! And to make it easier for you, I've compiled all the necessary steps in this post.
Disclaimer: Please note that some of the links below are affiliate links and I will earn a commission if you purchase through those links. I have used all of the products listed below and recommend them because they are helpful and are companies that I trust.
How to start a food blog in three simple steps:
Domain & Webhosting
Choosing a Theme
Launching the Site
1. Domain & Webhosting
First things first! You need a unique name for your blog. To see it your desired name for a blog is a good fit, you should check if it's still available. This is important because you want your own distinguishable web address. I'd highly suggest taking a .com web address because it's the most common for blogs and sites in general. You can test your own idea for a name in the box below:
Once you've found a suitable web address for your new blog, you have to decide on a hosting company.
There are tons of hosting companies out there.
For the beginning (up to 100,000 pageviews a month), I can recommend Bluehost (affiliate link). I've been using it myself for years when I started out blogging because it's cheap, it makes it really easy to use WordPress and it comes with a free domain.
Later on, my traffic increased and I moved to advanced hosting. Right now I'm with WPopt (affiliate link) (and I'm loving it!). The site loads fast and the support is fantastic! Charles is the best! :)
So if you should decide to go with Bluehost (affiliate link), the next step would be to choose your pricing option: I'd recommend the starter option because it's includes everything that you need in the beginning: the web hosting and a domain.
Fill out your account & payment details and choose the package details: Check that the right account plan is selected (the one for 3.95$ per month!). I'd recommend opting for the domain privacy protection as well because this will protect your address and phone number from being displayed to the public.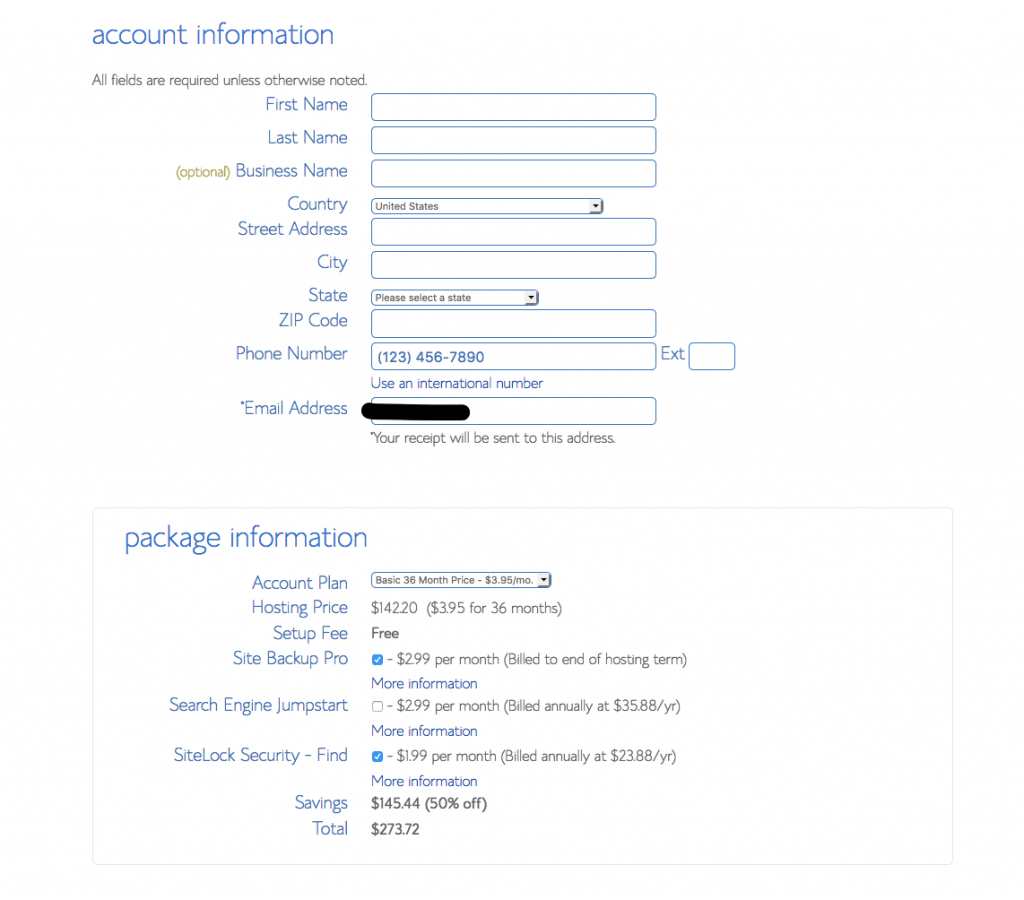 2. Choosing a Theme
After you've signed up with Bluehost, you can choose a couple of design options for your future blog!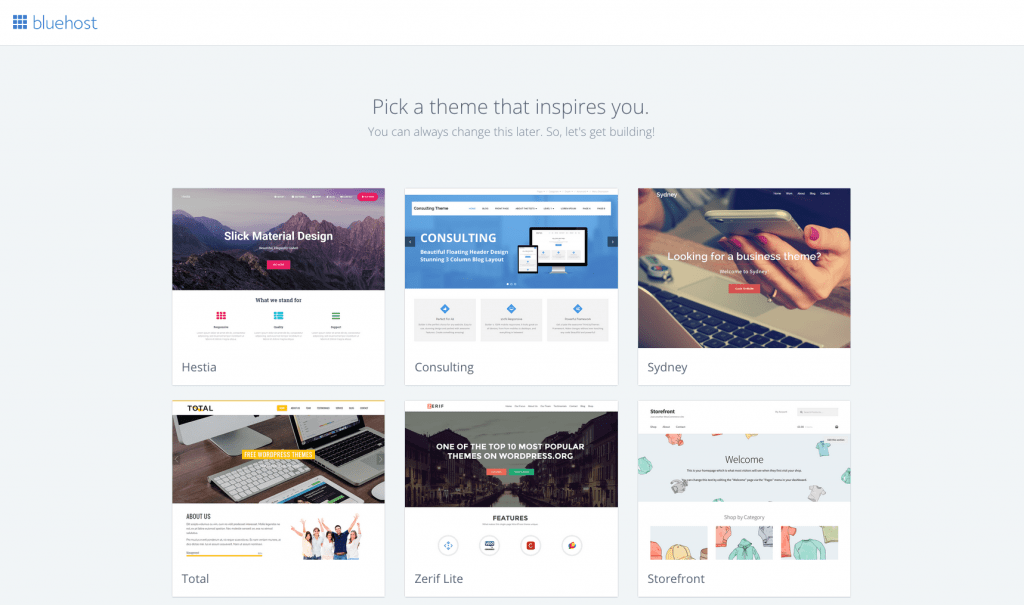 Or: Log into your WordPress backend and you'll find in the sidebar left Appearance – here you can change the themes and customize it even more! Now you can adapt the WordPress site to your liking.
WordPress is the most popular blogging system and super intuitive to work with! It will easily allow you to add posts, photos, videos without any hassle. WordPress is free and always will be.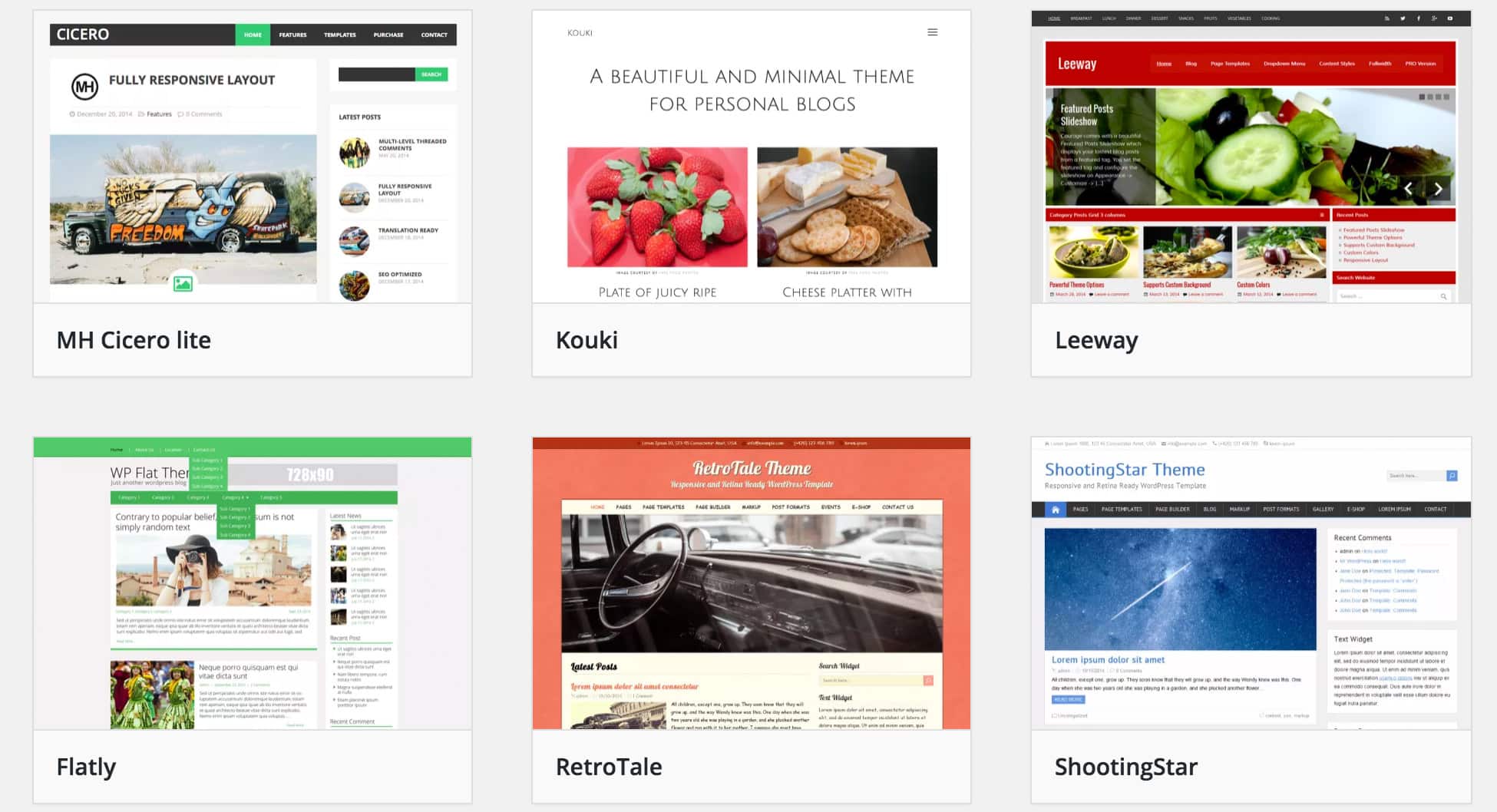 There are tons of free themes that you can choose from. I've had the Blaskan theme (not available anymore) in the beginning and was really happy with it. It is a free one, however, it's not specialized for a food blog, missing some nice features such as a recipe index!
But if you want to get serious into blogging it's worth getting a premium theme.
An awesome food blog theme I can recommend:
Foodie Pro – This is the one I'm currently using.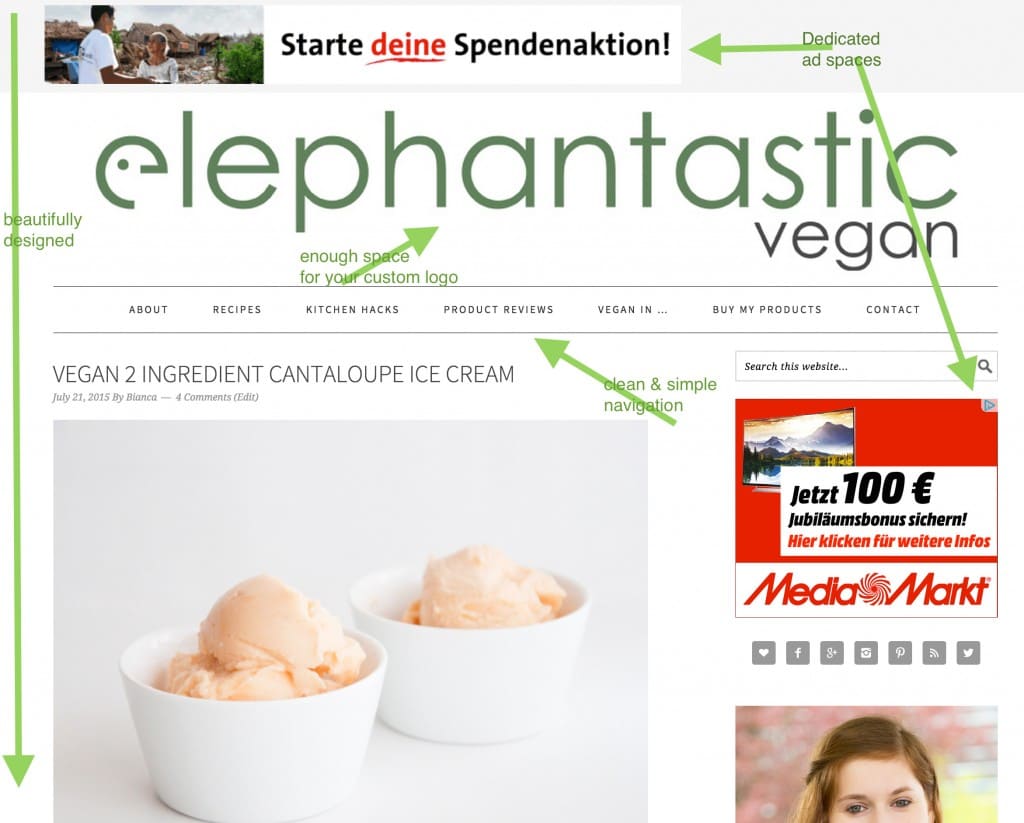 It is beautifully designed, has a clean layout, has dedicated ad spaces, a feature to easily create a recipe index, it's easily customizable, the theme has excellent support (they've answered all my questions super fast!),… It's made especially for food blogs and I'm very happy with it.
Although my website looks a bit different now, I'm still using the Foodie Pro Theme (it's the updated version!).
3. Launching the site
When you set up your site with Bluehost, the webpage shows a 'coming soon' page until you're ready to share your blog with the public. Bluehost makes it super easy to launch the site.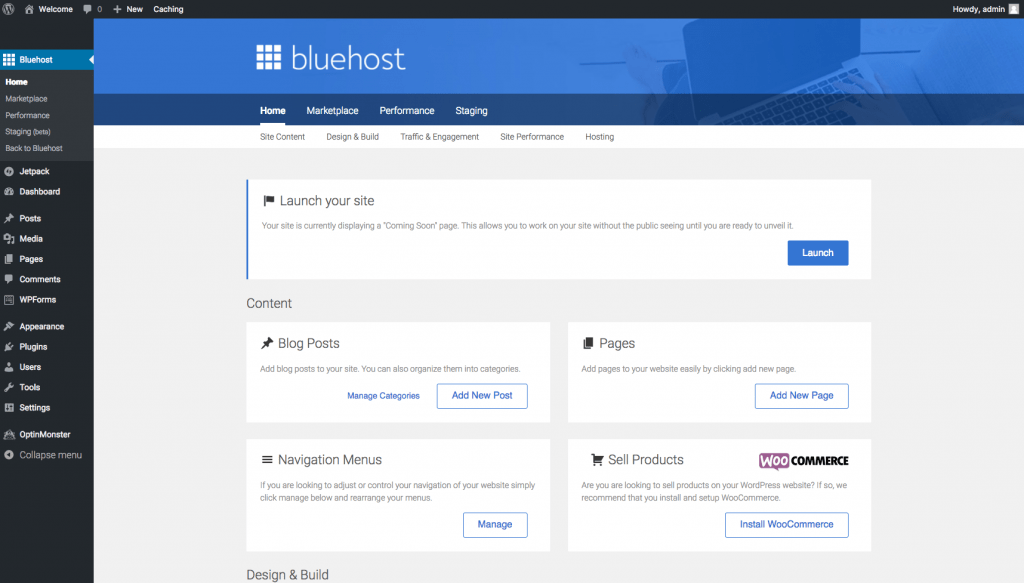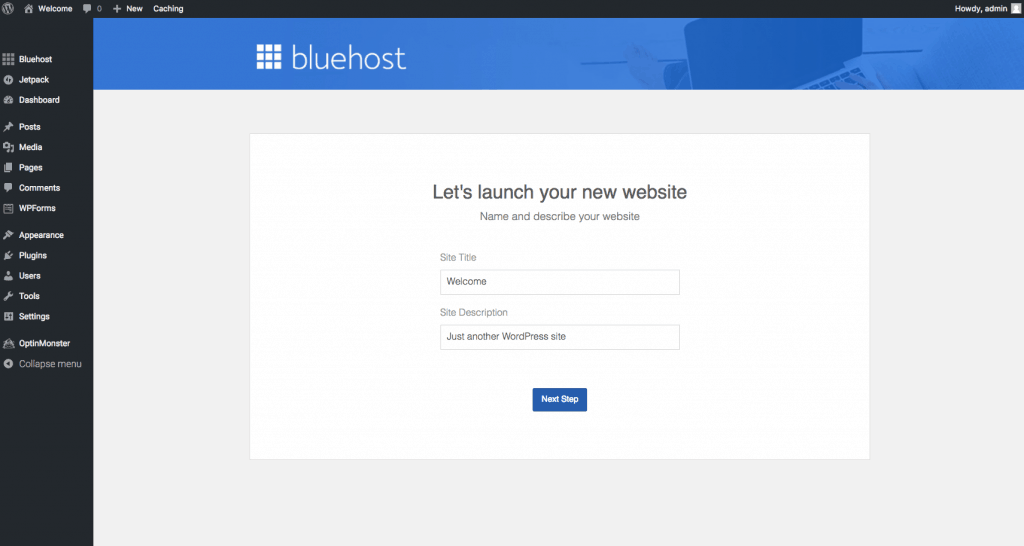 Insert a site title and a site description. You can also edit this later on!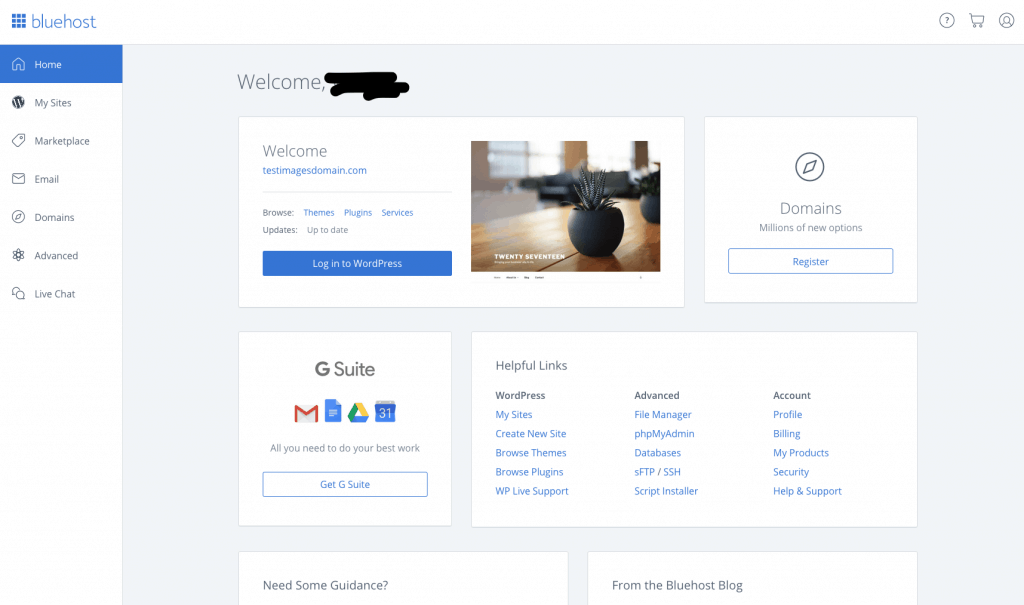 You can manage your sites from the Bluehost backend and you can also login to your WordPress installation from there.
Congratulations! You are now the proud owner of your own web address, web hosting, you have WordPress installed and chosen a theme. You're ready to blog and share your delicious creations with the world! I hope my instructions helped, if you have any questions let me know in the comments – I'd love to help as good as I can. Also, let me know in the comments if you've made your own blog using these instructions, I'd love to check it out! :)


More Blogger Resources